VBET as the Best Online Casino Operator of the Year at SiGMA Europe Awards 2022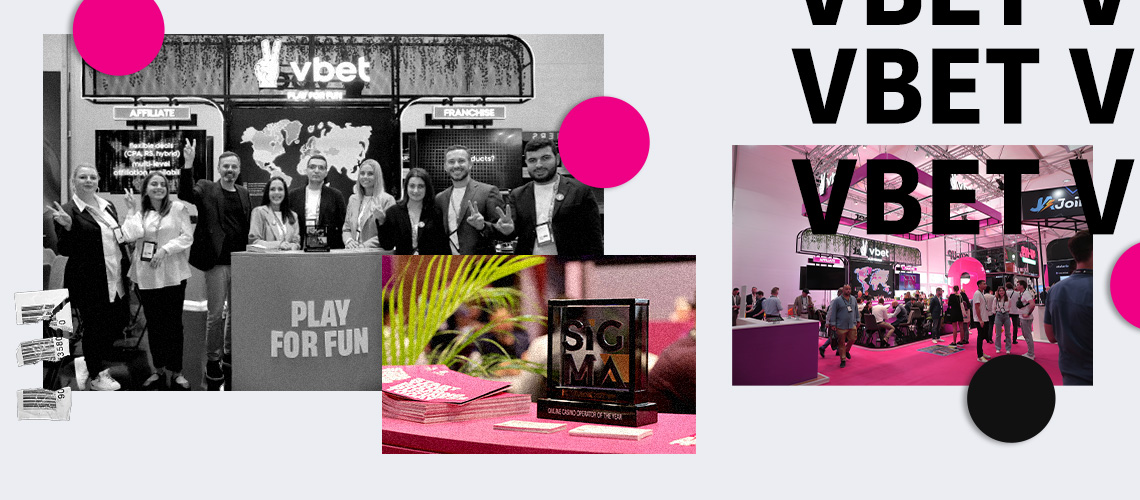 Reading Time:
< 1
minute
VBET has been announced the Best Online Casino Operator of the Year at the prestigious SiGMA Europe Awards 2022. It's an honor for us to be nominated and appreciated for our innovative products and marketing campaigns in such awards exposing industry-leading operators, worldwide providers, affiliate programs, and more.
"The VBET team is working around the clock on behalf of our clients and members to provide the best offers, solutions, and features across the global industry. We feel proud to be recognized for the work we are doing among the such intense competition," said Arman Khachatryan, the CEO of VBET.
Moreover, during the expo, VBET introduced the VBET Affiliate program and VBET Franchise solutions which are already enjoying great interest. Both solutions with innovative approaches will help established companies, as well as beginners in the gaming industry, to avoid existing risks and to strengthen their positions in the industry.
We are pleased to announce that during the 3 productive Expo days, VBET attracted potential partners, expanded its operational map, and offered new gaming solutions, such as the new BetBuilder feature, which has been launched ahead of the FIFA World Cup Qatar 2022. The new feature offers users the ability to combine enticing betting markets of the same games and increase their chances to win.
To sum up, VBET continues to expand its borders worldwide, and thanks to The SiGMA Europe 2022 Expo the company is adding new flags to its expanded-enough operational map.
ICE Landmark Awards to honour inspiring individuals and outstanding brands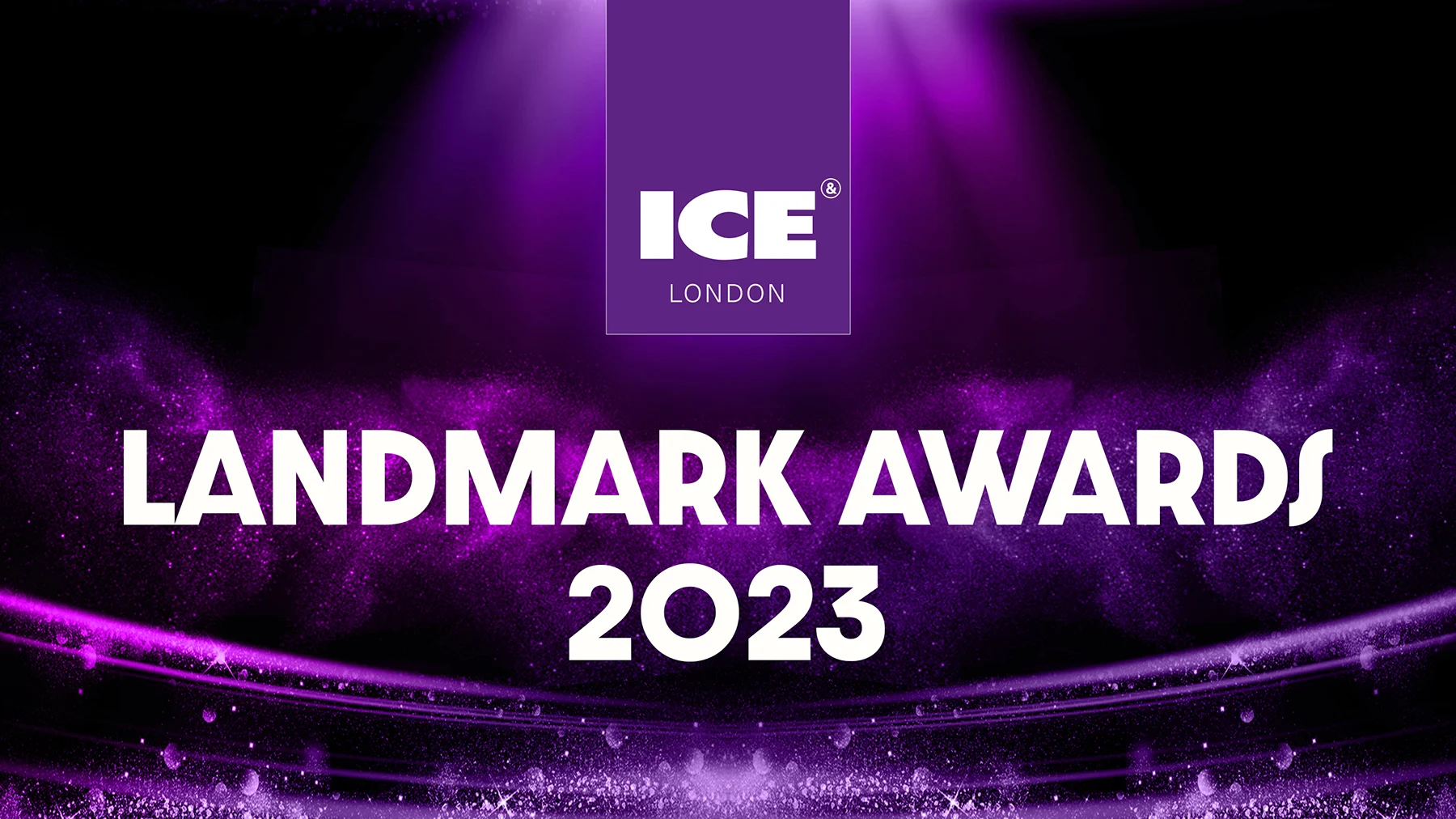 Reading Time:
2
minutes
Some of the industry's most influential personalities and best known commercial organisations will be honoured in the ICE Landmark Awards which are being presented in the ICE Lounge, 8th February, (16.00 – 17.00hrs). 
The line-up of Landmark recipients comprise Ernie Stevens, Jr. Chairman and national spokesperson for the Indian Gaming Association (IGA) whose leadership during Covid helped to protect and preserve Tribal Gaming and secure the vital funding needed to keep Tribal Casinos solvent through the worst of the pandemic.
Ernie Stevens is joined by US industry stalwart, Roy Student who in a distinguished 50-year career founded and was President of both Gaming Systems International and Cyberview Technology.
European-based Landmark recipients include veteran industry journalist David Snook who first reported on the exhibition, then known as ATEI, in 1968 and Per Jaldung, who has served as Chair of the European Casino Association since 2015.
The posthumous Lifetime Achievement Award is in honour of Jimmy Thomas who died July 30th 2022 aged 88-years. Jimmy was a pioneer, innovator and philanthropist whose creative spark changed the face of the UK gambling industry. Simon Thomas who is Executive Chairman, The Hippodrome Casino will accept the ICE Landmark in honour of his father.
Five commercial organisations will also be recognised. Les Ambassadeurs will receive a Landmark in recognition of its ground-breaking undertakings in respect to corporate philanthropy and community engagement.  Betson Group which is celebrating its 60th anniversary, TCS John Huxley (50th anniversary), Continent 8 (25th anniversary) and Nanocosmos (25th anniversary) will all receive an ICE Landmark.
Speaking ahead of the presentations Stuart Hunter Managing Director Clarion Gaming said: "The Landmark Awards serve as recognition of the extraordinary achievements of the individuals and organisations that make-up this extraordinary industry. Many of the progressive initiatives, game-changing products and influential personalities that have shaped the industry have had strong connections with ICE and its predecessor ATEI and I am delighted that the show continues to play such an important role helping to create opportunity and prosperity for the global business."
"The recipients of these Awards have all been nominated from within the industry and it is an honour to have them with us at this historic edition of what is the world's most influential and international b2b gambling exhibition."
ICE London, 7th – 9th February, ExCeL London, is the biggest b2b gambling industry event in the world. To register visit: www.icelondon .uk .com
Betcris to participate in ICE London in February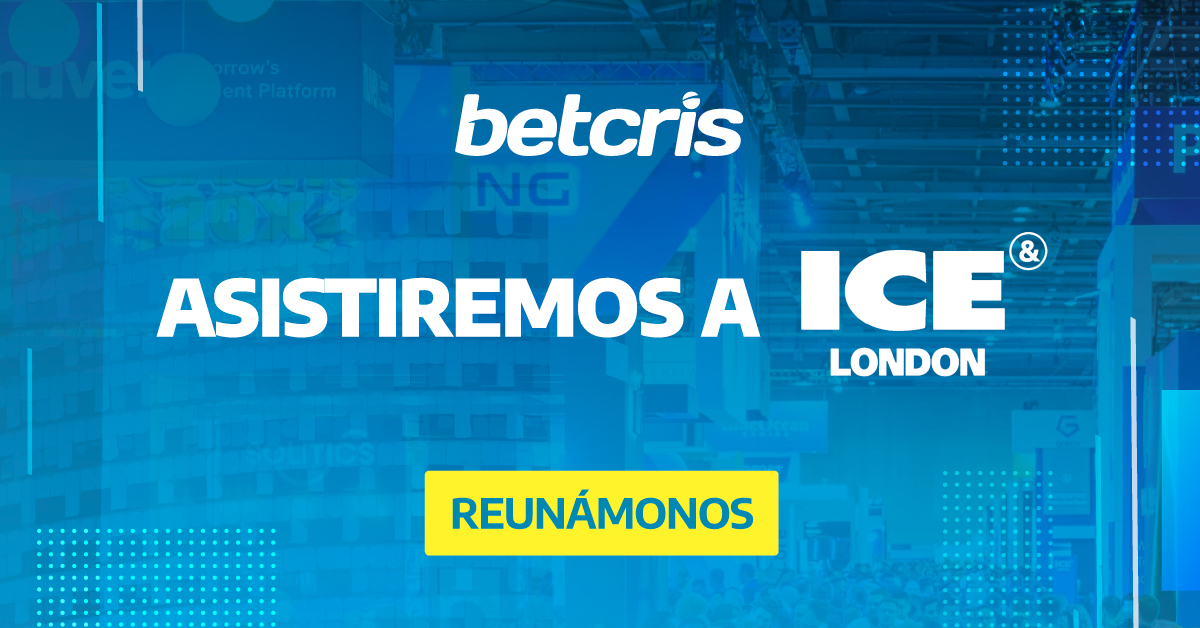 Reading Time:
2
minutes
Gaming operator Betcris has announced its participation in ICE London, one of the most important events in the gaming industry. Head of Business Development Fernando Garita will be on hand to meet with other industry professionals and discuss the latest trends in the gaming industry.
ICE London will take place February 7-9 at the ExCeL London Exhibtion Centre. It has become a regular go-to for some of the most prestigious gaming companies to showcase their products and services. Betcris is no exception, as it plans to showcase its top-notch online sportsbook, casino games and more with the intention of expanding into new markets.
This year, ICE London will take over 41 halls of the ExCeL London venue, while its sister fair, iGB Affiliate London, will occupy the remaining three halls. This makes it the biggest ICE show to date.
Stuart Hunter of Clarion Gaming, which hosts the event, stated of ICE London, "ICE is vital to the global business all the more so as the industry has waited three years for its return: as a consequence, the eyes of the gaming world will be focused on what for many industry commentators is now World Gaming Week. This builds on the volume and variety of high-profile meetings, industry-leading conferences, content masterclasses and networking that take place during the period when the global industry comes together and is present in London."
With extensive experience in the gaming industry, Betcris is one of the most trusted names in online gaming. It offers a wide range of gaming options for both casual and hardcore bettors and gamblers alike.
After a successful 2022 that saw it add new partnerships and technology, ICE London will be a great place for it to highlight its accomplishments. Some of the potential benefits that Betcris could see from this participation include increased brand awareness, greater exposure to new markets and improved relationships with existing customers. This is a great opportunity for Betcris to show the world what it's all about and why it's one of the top gaming operators around.
ICE London is one of the most important events in the gaming industry calendar, and Betcris is looking forward to showcasing its products and services to a global audience. Betcris has a long history in the gaming industry, and its participation in ICE London 2023 underscores its commitment to being at the forefront of innovation in the sector.
Game Development World Championship announces The Brainwave Award!
Reading Time:
2
minutes
Game Development World Championship (GDWC) announces a brand new category to its already ongoing World Championship, The Brainwave Award, which highlights new technologies for game development and improves player experience. The category winner is selected by measuring player experience with brainwave scanning technology developed by Brainamics. The Brainwave Award is presented in collaboration with Brainamics and The Game Development World Championship.

The Brainwave Award category is open for all games participating in the GDWC 2022. GDWC will nominate five games to compete for the prize.
"We are really excited about introducing the Brainwave Award to the GDWC! All competing games will be analyzed using Brainamics' proprietary neurotechnology based testing methodology and the game that induces the greatest user experience for the players will receive the first prize." – Philipp Zent, CEO, Brainamics
Rewards
In Brainwave Award One winner will be picked by Brainamics by using brainwave scans to measure playtesters' experience playing nominated games. The Brainwave Award Jury Choice will have one Winner. All five nominees will also receive a report for the playtesting brainscan data from their game.
Brainamics will Reward the Winning team with:
Brainwave scan analysis playtesting session worth 2000 USD. 

Report from the game's brainscan analysis & testing used to determine the winner.
The GDWC will Reward the Winning team with:
GDWC 2022 Trophy and Digital Winner Certificate.

GDWC Swag!
Nominees
Brainamics will Reward the Runner-ups with a full report from the game's brainscan analysis & testing used to determine winner
"We're excited to work with Brainamics and utilize this new technology to measure player experience and find the best game in the Brainwave Award category" – Olli Mäntylä, Director of GDWC
When does GDWC happen?
GDWC is basically constantly running. 2022 season submission period runs from March 7th, 2022 for the whole year, ending on February 28th, 2023. During this period we take submissions for GDWC 2022 and conduct various activities to highlight participating games and developers. GDWC 2022 will culminate in the Awards Show during Spring 2023. Location and date to be announced later.
Where is GDWC taking place?
GDWC is fully Online competition and no travel is required. This is to allow anyone interested from anywhere in the world to join.
How do I participate in the GDWC?
It's super easy! Just create an account by clicking here, and then submit your game. There's multiple categories to participate in. Check them out!
Why is GDWC organized?
To celebrate games and game developers from all over the world! We believe in new game developers and want to offer as many as possible a chance to showcase their games for a larger audience. To ensure everyone can participate in the Championship, the submissions are completely free. Our goal has been to form GDWC into a great opportunity for Game Developers to get visibility for their games and projects, and to motivate themselves to finish their games.