Southampton FC scouting sports tech startups for Future of Football challenge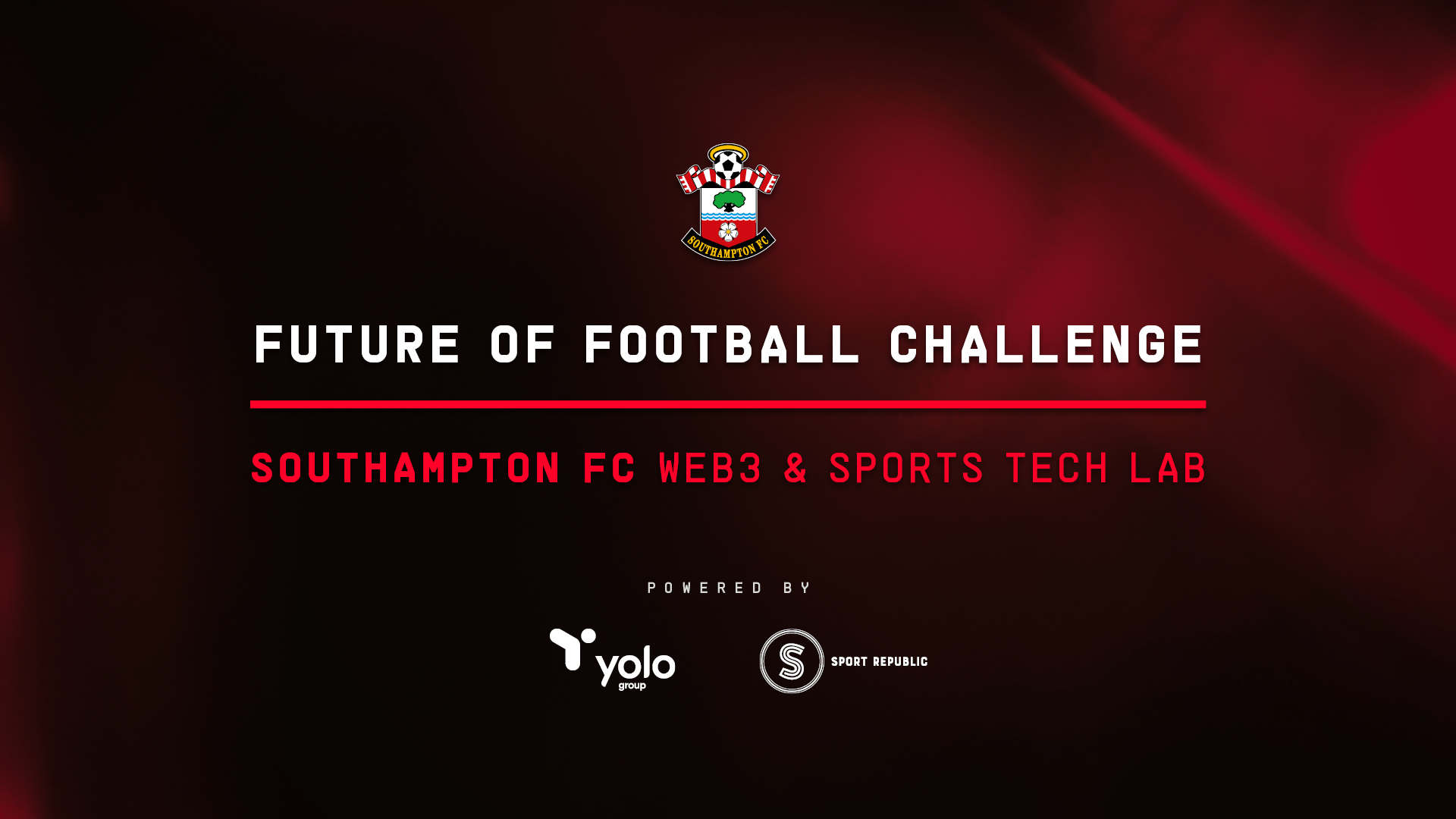 Reading Time:
2
minutes
The Future of Football challenge is open to innovative companies ready to shape and test their solutions for updated football experiences in either the football development or fan engagement space. In spirit with its values of innovation and doing things differently, Southampton FC will offer a 4-week virtual programme — powered by Sport Republic and Yolo Group — to create opportunities and break away from conventional methods.
The challenge welcomes Web3 and sports tech startups and scaleups with novel solutions to:
Football development (scouting, training, recovery, game analytics etc.)
Fan engagement (gamification, loyalty programmes, matchday experiences, global fan engagement etc.)
Selected teams will rapidly test and pilot their solutions, participate in tailored workshops, and have regular and direct access to Southampton FC, Sport Republic, and Yolo Group decision-makers. At the St. Mary's finale, teams will pitch for a commercial relationship with SFC and a £100k discretionary prize pool for post-programme solution development.
"Southampton FC's commitment to innovating and creating a positive impact is central to the way we operate and make decisions. We're excited to see programme participants create the future of football" said Sarah Batters, Director of Marketing and Partnerships as SFC.
Sport Republic, the owner of Southampton Football Club is a London-based investment firm in the sports and entertainment industry. Founded by Henrik Kraft and Rasmus Ankersen and backed by Lead Investor Dragan Šolak, Sport Republic's vision is to grow high potential sports businesses and sports tech companies.
"Sport Republic are really looking forward to being part of the Future of Football challenge to power innovation in sports tech. We are continuously seeking the most innovative sports tech companies to join our portfolio and leveraging our clubs to drive growth and achieve digital transformation. " said Henrik Kraft, Sport Republic and SFC Chairman.
Yolo Group is the managing partner for the Future of Football challenge. Yolo Group is a leader at the cross section of gaming, fintech, and blockchain, and operates the Sportsbet.io brand. Sportsbet.io is Southampton FC's Main Club Partner.
"This programme is designed to push boundaries, to bring together a spectrum of solutions from startups around the globe. It's a chance to create truly unique approaches — and test them. We're driven by innovation; so, we're looking forward to seeing the results," said Tim Heath, GP at Yolo Investments, and founder of Yolo Group. The application deadline is 23 February 2023. Find more information and apply here: https://www.southamptonfc.com/saints-partners/future-of-football-challenge
Sky Bet signs five-year title partnership extension with the English Football League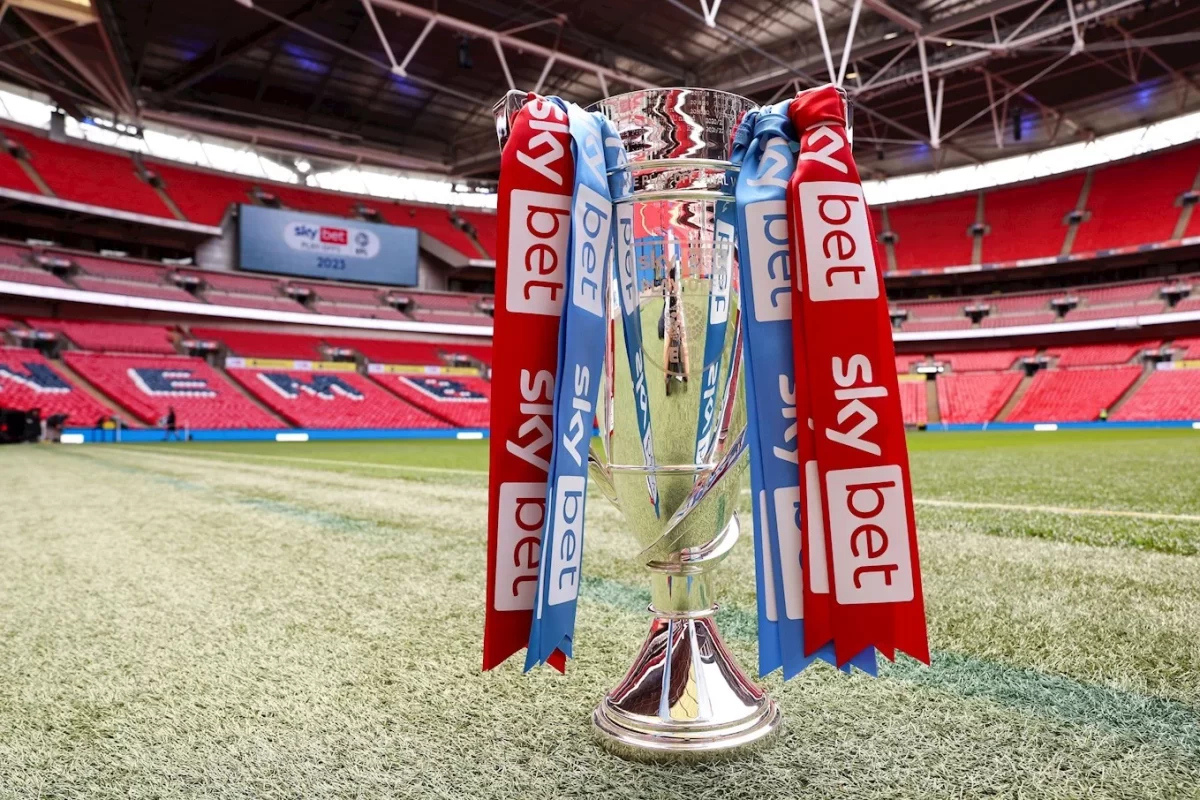 Reading Time:
3
minutes
Sky Bet – part of Flutter Entertainment – has signed a record five-year partnership extension with the English Football League (EFL) that will see Sky Bet continue as the League's title partner until the end of the 2028/29 campaign.
Building on a decade-long partnership,  the new rights fee represents a 50% increase from Sky Bet, providing significant revenues for EFL Clubs and support for the League's overriding objective to make Clubs financially sustainable across all divisions.
The deal will also see Sky Bet invest £1 million per season and £6 million in total into a Community Fund held by the EFL to be invested into communities across England and Wales where EFL Clubs are located. Sky Bet and the EFL will use the funding to deliver activity via the EFL Trust and the network of Club Community Organisations (CCOs), with the initiatives in focus to be mutually agreed by the organisations.
Having first been agreed in 2013, the partnership – one of the longest and most significant in UK professional sport – is centred around a clear Memorandum of Understanding (MOU) between the two organisations that sets out how to deliver our joint objectives in a socially responsible way. This has always and rightly placed safer gambling at its heart, while also establishing a framework that allows us to engage the millions of EFL fans and connect them with the teams, players, and communities that they passionately support.
The MoU will continue to put the protection of children and other vulnerable individuals at its heart with both Sky Bet and the EFL making a renewed commitment to its approach in the promotion of the product.
Examples within the MoU include:
Sky Bet will not actively market themselves or their products in family areas of club stadiums or advertise to young fans
The EFL will dedicate a proportion of its central inventory to promote safer gambling messaging and support Sky Bet's safer gambling campaigns
Sky Bet will fund a player education programme across the EFL's 72 clubs that will focus on the potential dangers of gambling and provide support and advice
Both Sky Bet and the EFL will share learnings and insight from the partnership with Government, other sports and sector stakeholders to help inform the new sports sponsorship Code of Conduct which is being developed in accordance with the Gambling Act Review White Paper's proposals.
Flutter recently welcomed the publication of the Gambling Act Review, which we see as a significant positive moment for the UK gambling sector, raising standards and bringing the regulatory framework into the digital age.
As part of the agreement, Sky Bet will continue as Official Title Partner of the Sky Bet EFL and Sky Bet Play-Offs on a worldwide basis. Sky Bet will also have rights to award the official Manager, Player and Goal of the Month awards as well as the seasonal 'Golden Boot' and 'Golden Glove' awards in each division.
Commenting, Steve Birch, Sky Bet Chief Commercial Officer, commented:  "I'm extremely proud of Sky Bet's ongoing partnership with the EFL and delighted to have reached today's agreement. Football is central to who we are and it's great to be able to support the game and provide investment for Clubs across the Pyramid.
I'm particularly delighted that we can go one step further today with the announcement of our Sky Bet EFL Community Fund, seeking to make a real difference for people across England and Wales.
As the recent Sky Bet Play-Off Finals demonstrated, the EFL is going from strength to strength with packed grounds and millions watching games here in the UK and around the world.
We are absolutely committed to Safer Gambling, and I'm delighted that our partnership with the EFL shows how responsible betting and gaming operators, and sporting organisations can work together to promote safer gambling and tackle the issue of gambling harm."
Commenting, Trevor Birch, EFL Chief Executive said: "For over a decade, Sky Bet has been a valuable partner for EFL Clubs, offering sustained investment to help Clubs navigate a volatile financial landscape and ensure fans can enjoy fantastic footballing entertainment in every corner of the country.
We have consistently seen our partnership evolve to move with the times and with community at the heart of the EFL, a new community investment fund is perfectly aligned and will help strengthen the partnership's commitment to social responsibility. 
The Government's recent Gambling White Paper highlighted the social responsibility measures that have accompanied our partnership with Sky Bet as being an example of good practice for the wider sports sector to learn from and we will look to deepen our commitment to the promotion of safer gambling as part of this extension.
On behalf of our Clubs we thank Sky Bet for its ongoing support to English football and we look forward to seeing our much-loved competition develop yet further with the additional certainty this investment provides."
Soft2Bet elevates its Live Casino offering via a new distribution deal with CreedRoomz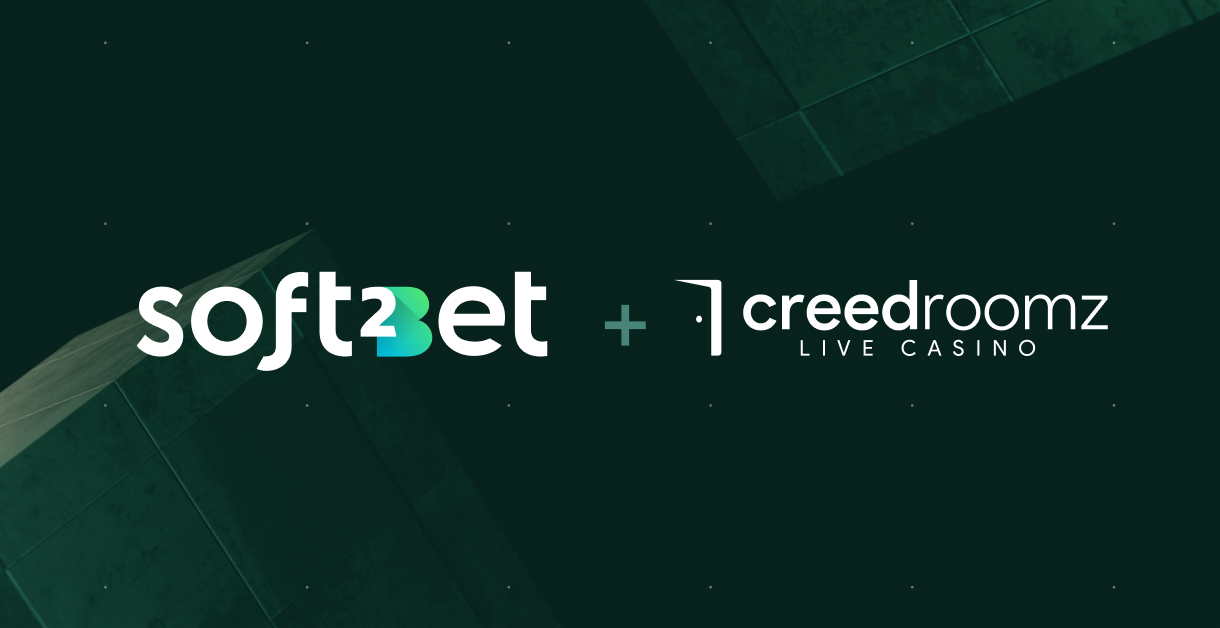 Reading Time:
2
minutes
CreedRoomz excellent products will now be live across the platform provider's vast player network.
Award-winning iGaming solutions provider, Soft2Bet signs a terrific content distribution deal with CreedRoomz, agreeing to spread its varied live casino products across its operators' players.
CreedRoomz is a casino entertainment and online gaming software provider offering live casino business solutions that allow clients to leverage key products and services that appeal to a diverse range of player profiles. They offer highly-customized services to accommodate a variety of key business-related aspects like the scale of your operation, region and player preferences.
Their catalog includes the most popular casino games with exciting features such as favorites like Roulette, BlackJack and Baccarat. CreedRoomz has also incorporated various games with an Asian focus.
CreedRoomz operates a highly-innovative touch to live casino robot dealer called "Roba", which functions as a real-life croupier in CreedRoomz's Live Studio. Roba optimizes the work in a live casino studio, increases accuracy in dealing, helps operators reduce expenses on hiring staff for a private hall and provides an automated 24/7 gaming experience. Best of all, this is the first company to ever bring this robotization technology to the igaming sphere.
Soft2Bet has built a reputation for recruiting the most innovative companies into its diverse array of partners. This is certainly the case with CreedRoomz has its core games section featuring different kinds of games like Roulette, Blackjack and Keno and more. It caters to the needs of many different kinds of players, particularly high roller gamers by creating exclusive VIP rooms.
Daniel Mitton, Director of Games and Business Development at Soft2Bet commented:"Adding CreedRoomz to our ever-growing scope of live casino solutions highlights Soft2Bet's player focused mindset and business first approach to innovation and customisable tools, this will be a fantastic deal that both parties can benefit from."
"We believe the combination of CreedRoomz's innovative games and Soft2Bet's extensive network is promised to bring advancement and new gaming experiences to all players worldwide.We are pleased to be aligning with such a prominent figure in the industry", Remarked the VP of Casino at CreedRoomz Sargis Poghosyan.
African bespoke Kiron.Lite launches with B2Tech bringing data-conscious sports betting content to more players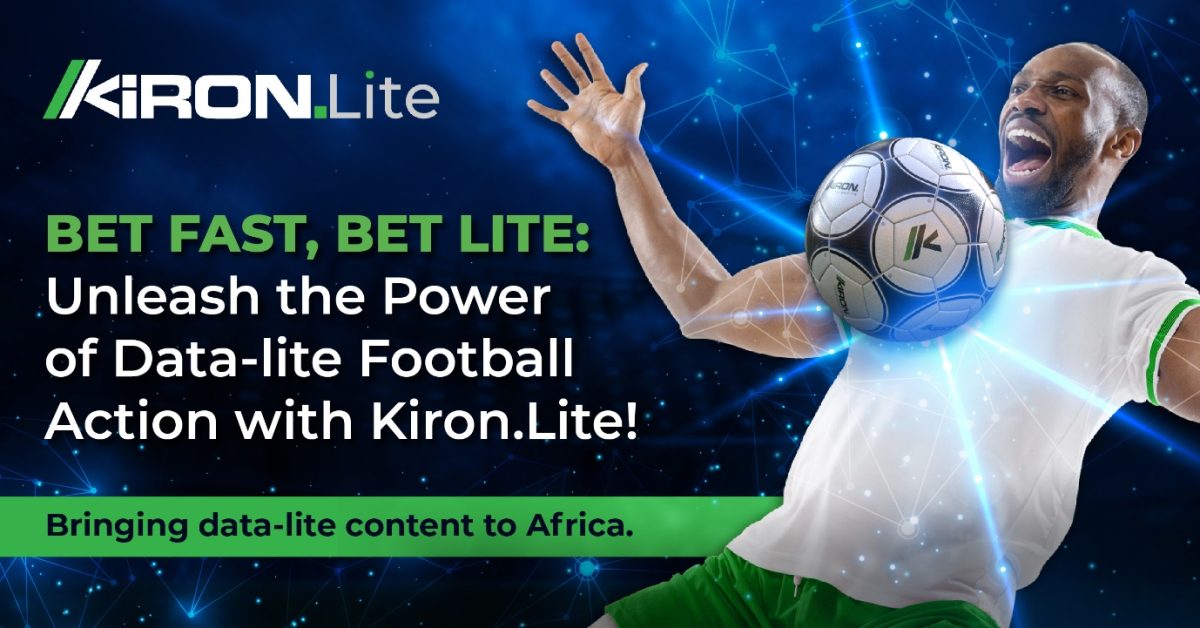 Reading Time:
2
minutes
Kiron Interactive, the specialist supplier of virtual sports and numbers games, has launched Kiron.Lite, a data lite solution for supplying its hugely successful betting content to the African market in the most cost-effective way.
Kiron has partnered with platform provider B2Tech to deliver Kiron.Lite's debut to markets across Africa through its operations in 19 countries on the continent.
Specifically developed and tailored to the requirements of African markets where reducing mobile data consumption is a key factor, Kiron.Lite will be integrated into BetMan, the provider's omnichannel remote gaming server, and integrates seamlessly into a customer Wallet API.
Four of Kiron's popular football products will be available at launch; Goal virtual leagues that include English, Spanish, Italian, German and French teams, World Cup Tournaments, Champions Cup, Goal, and Virtual Football Jackpot. The collection of player favourite titles is primed to fill the gap created by the close of the English Premier League season, one of the most popular competitions for punters in African markets.
These versions of the products will be delivered by Kiron.Lite requiring a fraction of the normal data consumption that their original form needs, removing bandwidth-intensive visualisations while still replicating the excitement of in-play betting.
The bespoke cost-saving benefits of Kiron.Lite are delivered in a package that will still be familiar to players, retaining all the features they demand for a full betting experience, allowing the 24/7 placement of multiple bets across 50 fixtures using the same betting markets as live football.
The staggered scheduled events replicate the excitement of in-play betting every two minutes, ensuring non-stop betting opportunities in a fully customisable package. Content, colour theme, odds and frequency of events are all operator selectable to meet the needs of local audiences in any market.
Kiron Co-CEO, Steven Spartinos said: "Kiron.Lite is a significant step forward in content provision in Africa. While it's well known that the many individual markets here are diverse, one characteristic they share is that mobile data is at a premium and today's most advanced content can be demanding.
"That's why we developed Kiron.Lite. It's a unique product that works seamlessly with operators to deliver the popular content their customers demand in a manner that suits their data lite requirements. It's lighter but powerful at the same time, offering new opportunities to providers across the continent."
Tzahi Asulin, B2Tech CEO added: "We are very excited that Kiron has given us the nod to deploy this unique and exciting product to the African market before anyone else, it's a great opportunity for us to continue providing the best and improved gaming experiences to our customers on all devices.
This product could not have come at a more perfect time as we know that virtual sports products are at their most popular amongst punters during the football off-season.
"We have no doubt that our customers will enjoy the superior experience and appreciate the advantages of using a platform that is not heavy on data on their mobile devices."