Nektan Enhances Its Regulatory Compliance Through Partnership With SMP Compliance Academy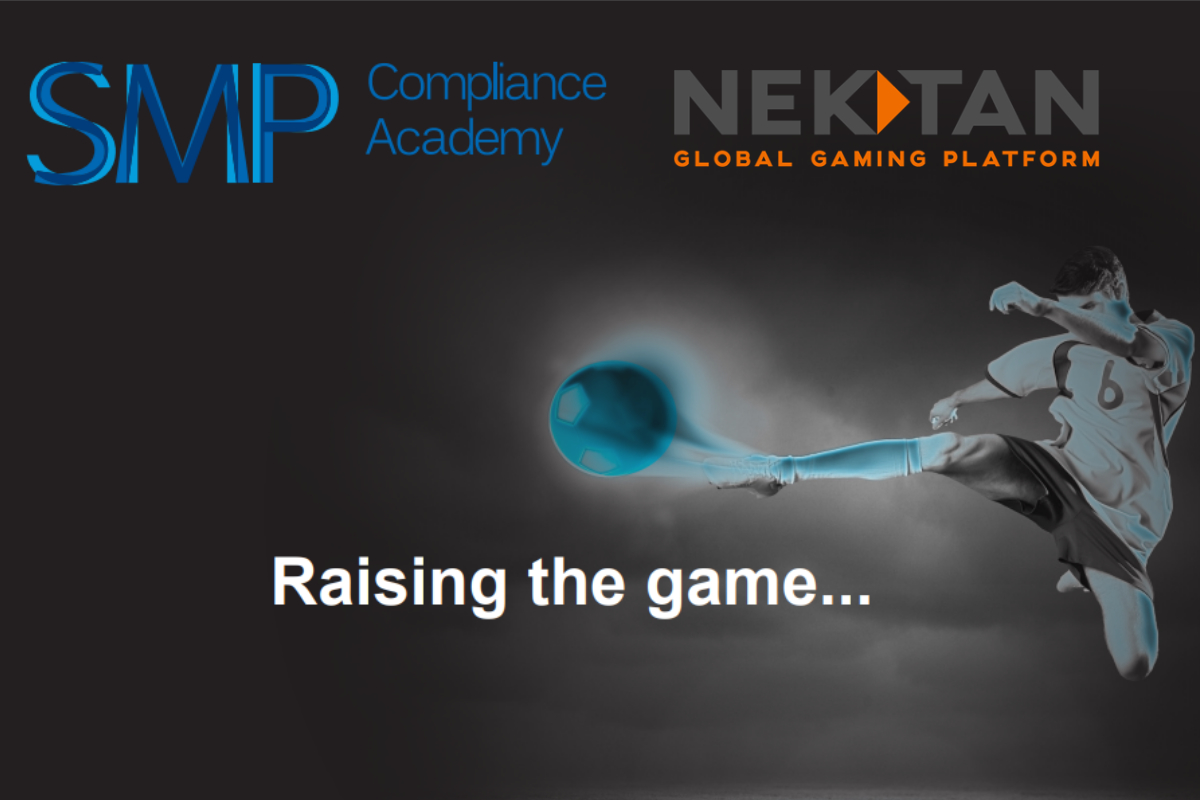 Reading Time:
3
minutes
SMP Compliance Academy has today announced a partnership with Nektan PLC, the fast-growing international gaming technology platform and casino services provider, to further strengthen its compliance and regulatory training programme.
The Compliance Academy, developed by Isle of Man-based SMP eGaming, provides CPD accredited multi-jurisdictional compliance and regulatory training content to gaming professionals and operators. It has quickly established itself as one of the most trusted compliance training portals within the industry.
Founded in 2014 and headquartered in Gibraltar, Nektan has a thriving global network of more than 145 white label online casinos and a growing list of large, tier one B2B operator partners. It has a diverse portfolio of content across its proprietary casino platforms, including more than 700 games on its white label platform, Evolve, and 536 games on E-Lite, its content distribution platform.
Malcolm Campbell, Head of Compliance at Nektan, said: 'Every aspect of compliance, including security, social responsibility and customer care, is at the heart of our business model. The SMP Compliance Academy is fast becoming an essential tool for gaming professionals to stay on top of regulatory requirements, so choosing to partner with them, was an easy decision for us.
'Its online training platform offers bespoke, continually updated and engaging content that meets the diverse needs of our ever-growing global casino networks. The partnership with SMP will reinforce our compliance and regulatory efforts as we strive to become the global leader in providing the richest, most robust and socially responsible casino platforms and services within the igaming industry.'
Ted Pepper, Director at SMP eGaming, said: 'This partnership is another great endorsement of the Academy. It's encouraging to see another highly reputable industry specialist recognise our expertise and the quality of the regulatory and compliance content that we provide through the platform.
'We're looking forward to working closely with Nektan to provide a bespoke compliance and regulatory training solution that compliments its pre-existing cohesive culture of compliance that runs throughout the organisation.'
SMP Compliance Academy is training partners with many of the industry's largest players including Betfred, Microgaming, William Hill, FSB Tech, Colossusbets and Betcris.
About SMP eGaming:
SMP eGaming Limited is the e-gaming division of leading corporate and trust services provider, the SMP Partners Group of Companies. It provides objective and unbiased, multi-jurisdictional licensing, regulatory and compliance advice and support to established and early stage e-gaming operators, platform and software providers. Internationally recognised, SMP eGaming is headquartered in the Isle of Man with offices in Malta and Jersey, and comprises of a team of over 30 multi-disciplined gaming professionals. Having successfully advised and guided over 75 gaming operators and software providers through the licensing process across multiple-jurisdictions – Isle of Man, UK, Jersey, Malta, and Curacao, SMP eGaming have acquired a unique insight into the international online gaming sector. For more information please visit our website: www.smpegaming.com
About Nektan:
Nektan is an international B2B and white label gaming software and services provider, operating in the regulated, interactive real money gaming (RMG) space, delivering original and innovative solutions to commercial organisations that have established online audiences.
Nektan's full end-to-end technology platform, Evolve, simplifies and supports the route to mobile and desktop gaming revenues, managing the full customer experience and back-office operations, allowing commercial partners to focus on marketing the product to their consumers.
Nektan's US operating subsidiary, provides US land-based casinos with in-venue mobile gaming solutions which allow operators to add mobile technology and content to their existing offerings, with products accessible to players across both cabinets and mobile devices inside the casinos. Respin has a strong intellectual property portfolio including game patents for Rapid Games™ (on-property mobile entertainment), and other captivating concepts and brands.
Nektan is headquartered in Gibraltar, regulated by the Gibraltar Licensing Authority and the UK Gambling Commission, as well as in the Irish market and maintains sales and customer support operations in its two primary geographical targets, Europe and North America.  The proprietary Evolve technology is developed and maintained by a talented and experienced team of employees from Nektan's Indian office.
Nektan plc was admitted to the AIM market of the London Stock Exchange in November 2014. Further information on Nektan can be found on the Group's website at: www.nektan.com
Spelinspektionen issues warning to gambling companies over bonus offer rules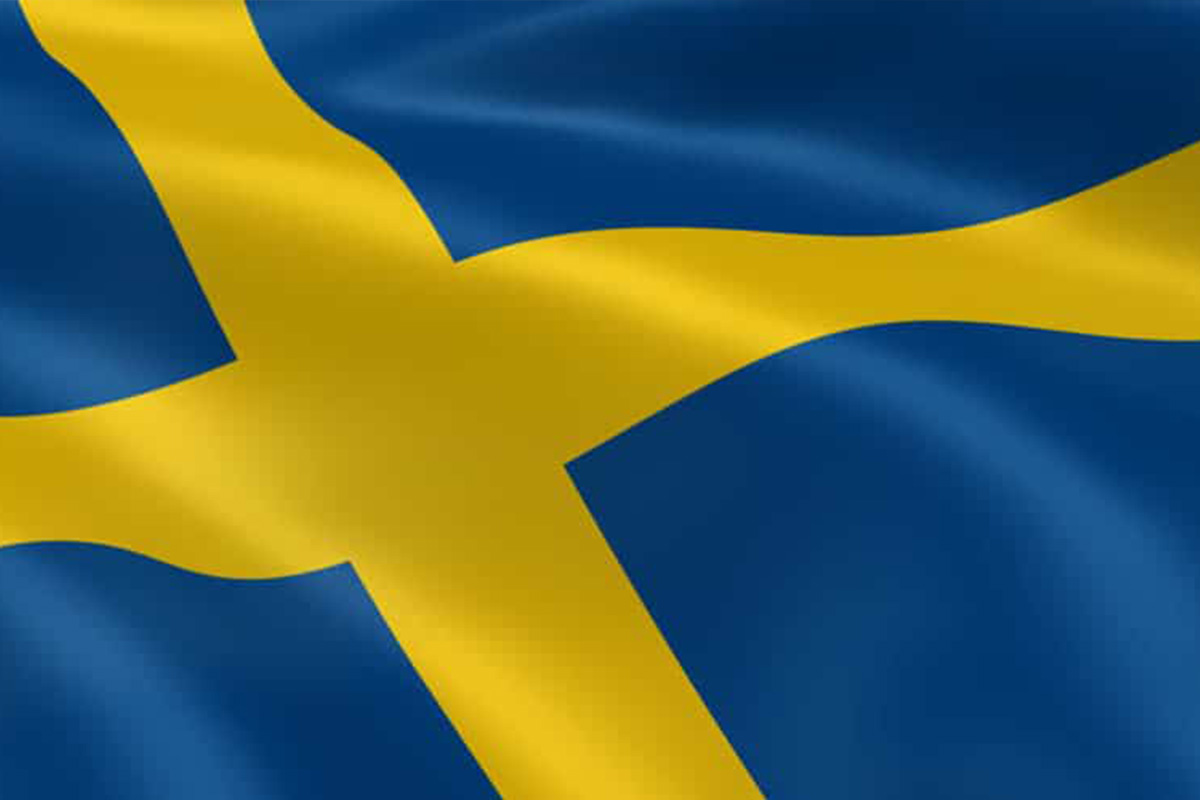 Reading Time:
1
minute
Spelinspektionen, the gambling regulator of Sweden, has issues a warning all licensed gambling operators and urged them to stick to the newly implemented rules concerning bonus offers.
Sweden opened up its market to international online casino and betting companies on 1 January 2019. The country has licensed about 70 betting and casino operators and are in the process of issuing more licenses. The regulatory body issued the warning following complaints that some license holders have neglected the rules regarding the offering of bonuses and similar incentives to their customers. Under Sweden's new gambling law, bonuses can only be offered to players/bettors who register with one licensee or another for the very first time.
Spelinspektionen said in its statement that incentives beyond the ones authorised risk attracting customers with problem gambling behaviour. The regulatory body went to say that it monitors carefully the online gambling space and how license holders comply with bonus rules, and that it has initiated a probe into several gambling companies regarding how they handle bonus offering policies.
Companies offering bonuses and similar incentives beyond the ones allowed under current law risk being slapped hefty fines or even having their license revoked, Spelinspektionen warned.
Is it true that Indian government is planning to legalise online gambling?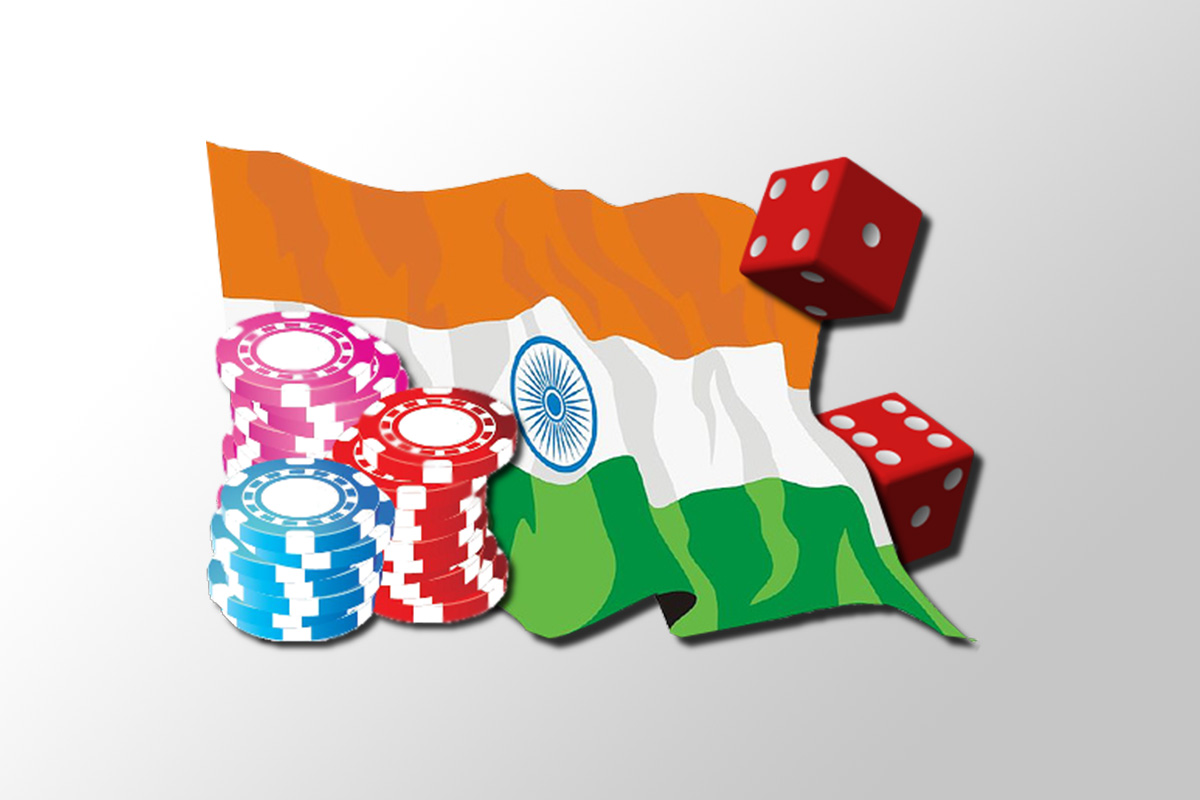 Reading Time:
1
minute
Rumours are abuzz about Indian government's plans to regulate online gambling in the country. Overall, gambling is prohibited in India, apart from a few jurisdictions. However, there have been recent staccato calls for legalisation of online gambling. In fact, there exists a few companies who make use of the grey area in the legality of online gambling in the country and offer their services in a surrogate manner.
The recent rumours find their origin in a 150-page long report addressed to the government from the Law Commission of India (LCI). In this report, the LCI recommends the legalisation of online gambling in a regulated manner because it observes that the government cannot practically prevent people from accessing online betting sites. The current law has no provision for this.
The LCI also points to the immense potential for tax revenue that the federal government could benefit from, should it choose to regulate online gambling. In recent statements, the Indian government have said that they are looking into the reports from the LCI with maximum interest.
Despite all this, the rumours are unlikely to be true in the immediate future. The current central government is nearing the end of its five-year term. The general elections will be held in May later this year. The government, which is facing a tough battle for a second term, may not risk doing anything unconventional or what can be dubbed as politically incorrect at this juncture.
The Current Absurdity of the Dutch Online Gambling Law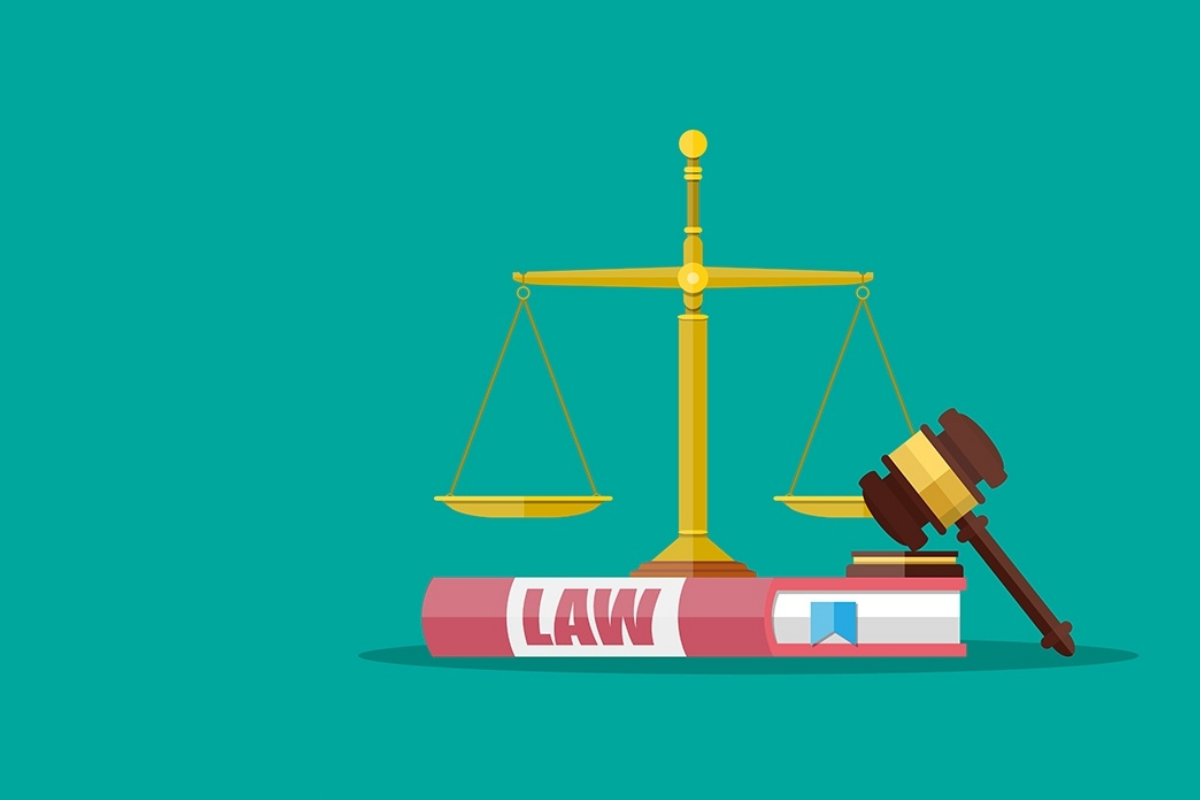 Reading Time:
4
minutes
The Senate of the Netherlands has been discussing a bill that proposes to regulate online gambling in the country. A vote has been scheduled to take place this week. The bill was passed by the lower house in 2016 and has been languishing for two years because other issues were given priority.
This article seeks to acquaint Dutch online casino players on various aspects of this important topic through the following sections.
The existing laws concerning online gambling

The key points in the proposed bill

The expected steps forward if the bill is passed

Comparison with the online gambling laws in the United Kingdom
Existing Dutch Online Gambling Laws
The key legislation covering gambling in the Netherlands is the Dutch Gambling Act of 1964 commonly referred to as the Wok. Under this Act only one licence for land based casino operations has been issued. This is to the Dutch state-owned Holland Casino. The Act does not cover online gambling at all. There is no provision to issue licenses and none are therefore issued. It is illegal to offer any form of online gambling in the Netherlands as of now.
But the fact is that Dutch players are gambling at hundreds of offshore operators generating revenue of over €800 million from online casino gaming and other online gambling verticals like poker and sports betting. However, it is not illegal for Dutch players to play at these sites. The players themselves will not face prosecution. In the absolute worst case they may lose their deposits if the sites are blocked. If you're willing to take a risk then you can play at any of our recommended online casinos. They are regulated outside Holland by top notch agencies like the Malta Gaming Authority and the Government of Gibraltar.
The Dutch Remote Gaming Bill
From 2012, the Dutch Gaming Authority, commonly referred to as KSA, had the task of regulating gambling in the country. As a part of its efforts the Remote Gambling Bill for online gambling was prepared. Here it is important to point out that two reasons have been cited for this.
Pressure from the European Union to bring a competitive and regulated online gambling structure in Holland on par with that prevalent in some other countries like the United Kingdom.

The Dutch government sees the massive online gambling turnover as a revenue source that is presently going out of the country. Regulating online gambling will bring taxation and licensing revenue to the national exchequer.
The key points of the Remote Gambling Bill are as follows.
Procedure
Interested online gaming operators will have to apply for a license.

KSA would scrutinise applications and award a five-year license to deserving operators.

Applicants based inside the European Economic Area would be given preference.
Taxation
The main revenue would come from a 29% tax on gross gaming revenue.

Another 1.5% would be levied to fund the activities of the KSA.

0.5% would be levied to create a Responsible Gambling fund to rehab players inflicted with problem gambling.
Other restrictions
Limits have been proposed on marketing sites via non-pay TV channels.

There are restrictions on promoting in-play wagers during sports broadcasts.

Online gambling operators are to be prohibited from accepting wagers on any sports team with which they have a sponsorship deal.
The Way Forward
If the bill is passed by the Senate then the process of receiving and scrutinising applications can begin. Operators at present serving Dutch players through offshore regulators have expressed intent to become a part of the national regime.
Unfortunately, there is a strong move to exclude the operators presently functioning from overseas locations, also referred to as grey area operators, from the licensing process. If they are not altogether excluded, they are likely to face a cooling off period that may range from two years to five years. This was confirmed by Justice Minister Sander Dekker. This means that the best brands presently operating in Holland will not be given licenses.
If they are prevented from operating in the regulated market, Dutch players will be deprived of the best brands.

If they continue to operate from offshore locations, then KSA may be unsuccessful in channelizing Dutch players to licensed operators.
In either event, the system as a whole will lose out. There are even whispered rumours that the Dutch government may create a single state owned monopoly to offer online gambling services, as it has done with land based gambling.
Comparisons with the United Kingdom
The United Kingdom implemented a regulated online gambling regime about a decade ago. But it went about the business in a completely different way. It took the offshore operators then functioning in Britain on board. The United Kingdom Gambling Commission insisted that will have to apply for fresh licenses but was sensitive to the concerns these operators faced and tried to find mutually acceptable solutions in an amicable manner.
Today the United Kingdom Gambling Commission is regarded as one of the strictest regulators. It has imposed strict practices to be followed for prevention of underage gambling and problem gambling. Advertisements deemed unsuitable are immediately acted upon. Bonus and promotion offers that do not meet its standards of fairness and transparency have to be retracted. Hefty punishments are imposed on defaulters.
This has created a win-win situation for everybody.
The British players are getting products from the best online gaming operators in a favourable environment.

The online gaming operators are benefitting from players moving to them from sites that are not licensed in Britain.

The British government is getting additional tax revenues in the exchequer.
When one compares the Dutch and British scenarios it is evident that the Dutch absurdities are not likely to really succeed unless corrections are made before the legislation is passed.