Nektan Enhances Its Regulatory Compliance Through Partnership With SMP Compliance Academy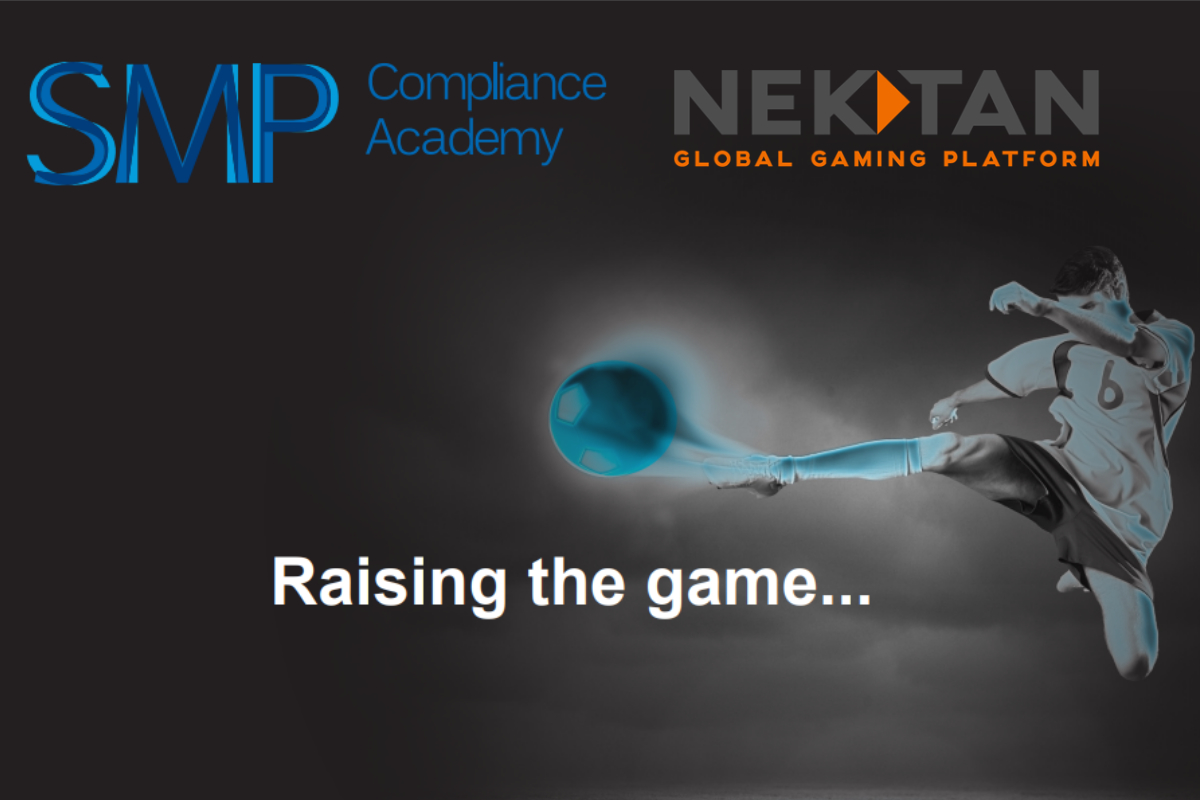 Reading Time:
3
minutes
SMP Compliance Academy has today announced a partnership with Nektan PLC, the fast-growing international gaming technology platform and casino services provider, to further strengthen its compliance and regulatory training programme.
The Compliance Academy, developed by Isle of Man-based SMP eGaming, provides CPD accredited multi-jurisdictional compliance and regulatory training content to gaming professionals and operators. It has quickly established itself as one of the most trusted compliance training portals within the industry.
Founded in 2014 and headquartered in Gibraltar, Nektan has a thriving global network of more than 145 white label online casinos and a growing list of large, tier one B2B operator partners. It has a diverse portfolio of content across its proprietary casino platforms, including more than 700 games on its white label platform, Evolve, and 536 games on E-Lite, its content distribution platform.
Malcolm Campbell, Head of Compliance at Nektan, said: 'Every aspect of compliance, including security, social responsibility and customer care, is at the heart of our business model. The SMP Compliance Academy is fast becoming an essential tool for gaming professionals to stay on top of regulatory requirements, so choosing to partner with them, was an easy decision for us.
'Its online training platform offers bespoke, continually updated and engaging content that meets the diverse needs of our ever-growing global casino networks. The partnership with SMP will reinforce our compliance and regulatory efforts as we strive to become the global leader in providing the richest, most robust and socially responsible casino platforms and services within the igaming industry.'
Ted Pepper, Director at SMP eGaming, said: 'This partnership is another great endorsement of the Academy. It's encouraging to see another highly reputable industry specialist recognise our expertise and the quality of the regulatory and compliance content that we provide through the platform.
'We're looking forward to working closely with Nektan to provide a bespoke compliance and regulatory training solution that compliments its pre-existing cohesive culture of compliance that runs throughout the organisation.'
SMP Compliance Academy is training partners with many of the industry's largest players including Betfred, Microgaming, William Hill, FSB Tech, Colossusbets and Betcris.
About SMP eGaming:
SMP eGaming Limited is the e-gaming division of leading corporate and trust services provider, the SMP Partners Group of Companies. It provides objective and unbiased, multi-jurisdictional licensing, regulatory and compliance advice and support to established and early stage e-gaming operators, platform and software providers. Internationally recognised, SMP eGaming is headquartered in the Isle of Man with offices in Malta and Jersey, and comprises of a team of over 30 multi-disciplined gaming professionals. Having successfully advised and guided over 75 gaming operators and software providers through the licensing process across multiple-jurisdictions – Isle of Man, UK, Jersey, Malta, and Curacao, SMP eGaming have acquired a unique insight into the international online gaming sector. For more information please visit our website: www.smpegaming.com
About Nektan:
Nektan is an international B2B and white label gaming software and services provider, operating in the regulated, interactive real money gaming (RMG) space, delivering original and innovative solutions to commercial organisations that have established online audiences.
Nektan's full end-to-end technology platform, Evolve, simplifies and supports the route to mobile and desktop gaming revenues, managing the full customer experience and back-office operations, allowing commercial partners to focus on marketing the product to their consumers.
Nektan's US operating subsidiary, provides US land-based casinos with in-venue mobile gaming solutions which allow operators to add mobile technology and content to their existing offerings, with products accessible to players across both cabinets and mobile devices inside the casinos. Respin has a strong intellectual property portfolio including game patents for Rapid Games™ (on-property mobile entertainment), and other captivating concepts and brands.
Nektan is headquartered in Gibraltar, regulated by the Gibraltar Licensing Authority and the UK Gambling Commission, as well as in the Irish market and maintains sales and customer support operations in its two primary geographical targets, Europe and North America.  The proprietary Evolve technology is developed and maintained by a talented and experienced team of employees from Nektan's Indian office.
Nektan plc was admitted to the AIM market of the London Stock Exchange in November 2014. Further information on Nektan can be found on the Group's website at: www.nektan.com