EveryMatrix moves forward in New Jersey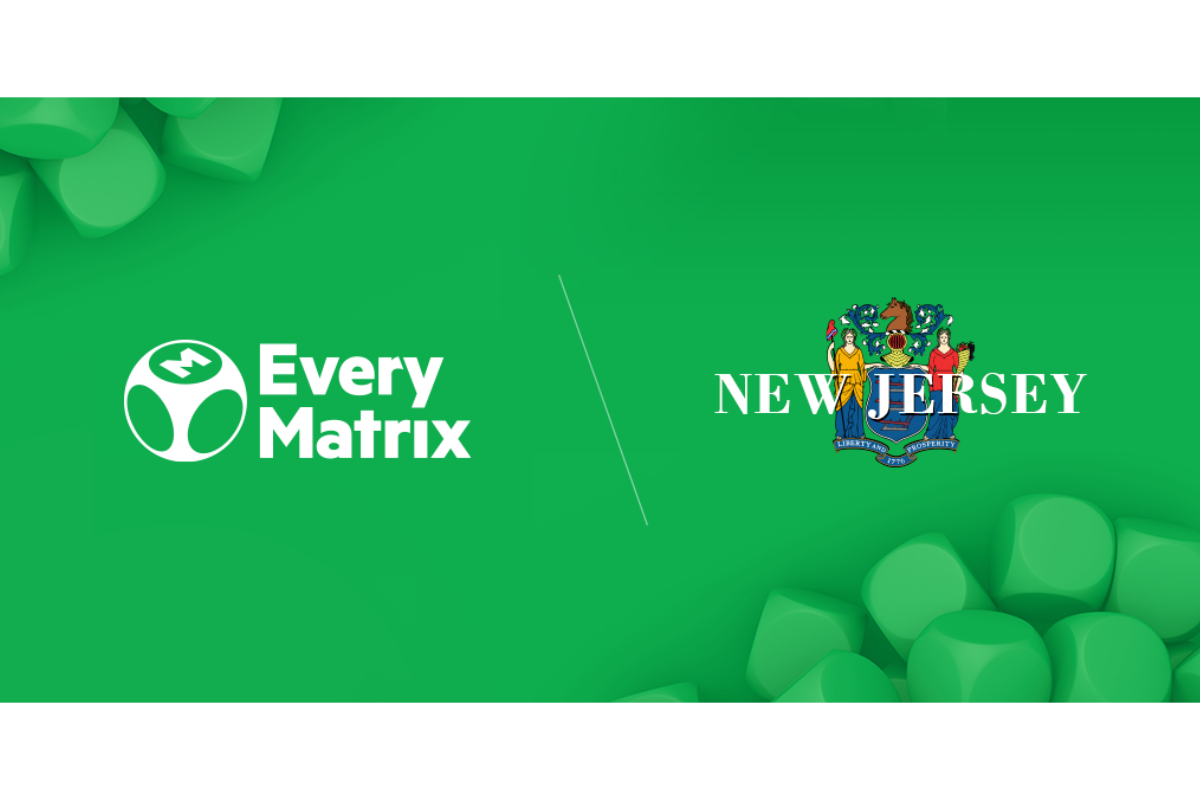 Reading Time:
< 1
minute
B2B iGaming supplier EveryMatrix has obtained Completed Application status issued by the New Jersey Division of Gaming Enforcement (DGE).
To successfully operate in the U.S., EveryMatrix will further require customer integration approval as part of the transactional waiver process to receive the green light to 'Go Live'. By receiving Completed Application status from the DGE, EveryMatrix has provided all required application information on the company and its key officials in line with New Jersey's law and iGaming standards.
Since Garden State's gaming regulation came into effect in 2014, the industry has grown to a whopping $6 Billion in 2020.
Erik Nyman, President Americas at EveryMatrix, says: "I am very pleased that DGE has accepted as complete the application filings of the EveryMatrix Group of companies. Certainly, this is an important milestone for us and puts us on the verge of making our world-class platform and services available to licensed operators in the U.S. market.
"Since New Jersey regulated online gaming in 2014, their framework has played an important role for other states in their process to regulate and implement online gaming. We are very excited to soon be live in New Jersey while we are engaging in several license processes across the U.S."
As a leading B2B provider of turnkey platform, casino, and sportsbook, EveryMatrix's expansion plans gained shape in August 2020 with the opening of EveryMatrix Americas branch. To date, the company is on the fast track of securing a full operating license in New Jersey and is pursuing licensing in several other U.S. states.
EveryMatrix is making strides in the U.S., key milestone including the opening of its first U.S. based office in Miami, Florida, and the newly inked partnership with iDevelopment and Economic Association (iDEA) to make new ties to the U.S. iGaming industry.

UKGC Appoints Andrew Rhodes as Interim CEO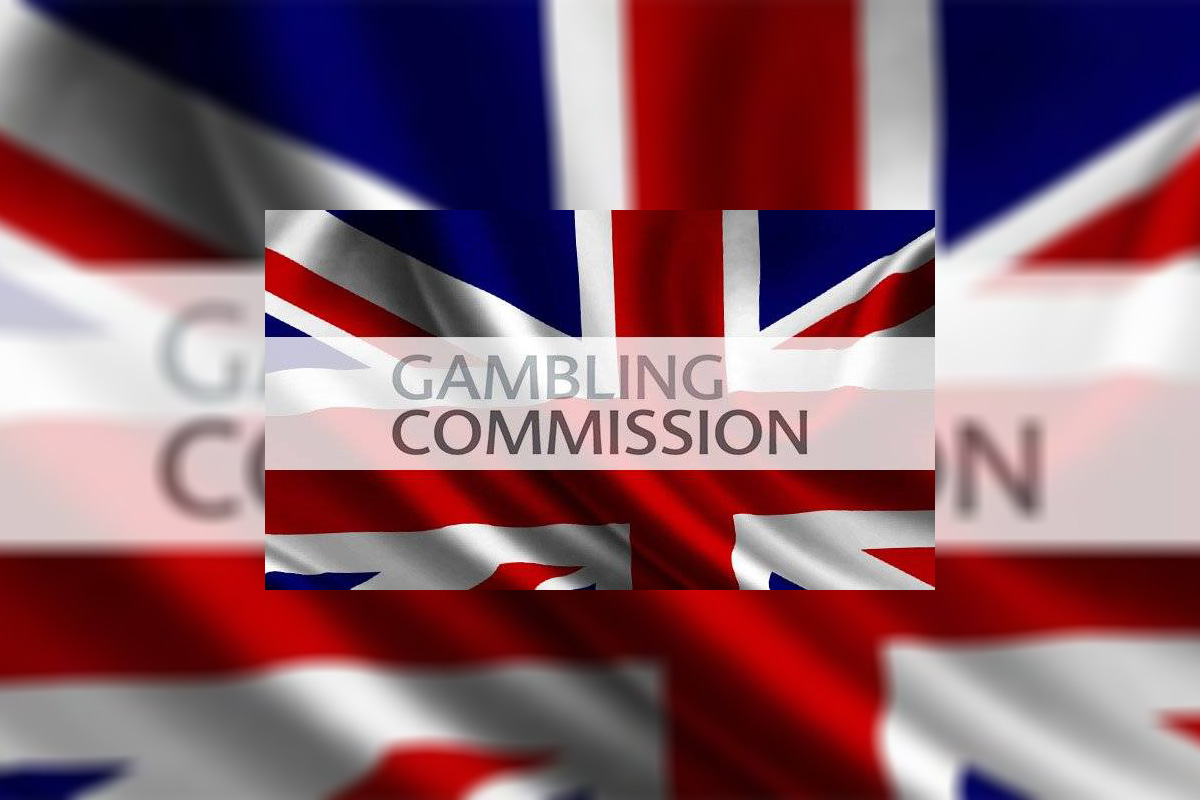 Reading Time:
2
minutes
The UK Gambling Commission (UKGC) has appointed Andrew Rhodes as its new interim CEO.
With over 20 years of private and public sector experience, Andrew will join the Gambling Commission later this month to take up the post for an 18-month period. The Commission's previous chief executive, Neil McArthur, left his role in March.
Andrew joins the Commission from Swansea University where he was Registrar and COO. Prior to his role in Swansea University, Andrew has held senior roles at a range of organisations including the Department for Work and Pensions, Food Standards Agency and the DVLA.
Andrew Rhodes said: "The Gambling Commission is one of the world's highest profile and most respected regulators so I am delighted to join the team at such an important time. Protecting the public and players from gambling harm will continue to be central to our work and I am looking forward to meeting people from across the industry and those with lived experience to understand the issues and opportunities which lay ahead.
"This is a great time to have the opportunity to work in gambling regulation. The Government's Gambling Act Review represents a fantastic opportunity to deliver real and sustained improvements in the way gambling is provided and regulated. As the regulator we have a unique and important role to play at the forefront of that change."
Bill Moyes, Chairman of UKGC, said: "Andrew has a first-class track record of delivery, strong leadership and innovation both in the private sector and in the civil service.
"I have no doubt he will prove to be an exceptional appointment here at the Commission and it comes at a time when the spotlight is on gambling regulation and operators. I am looking forward to working closely with Andrew as I prepare to hand over to a new chair in September."
A Q&A session with Endorphina's Head of Legal!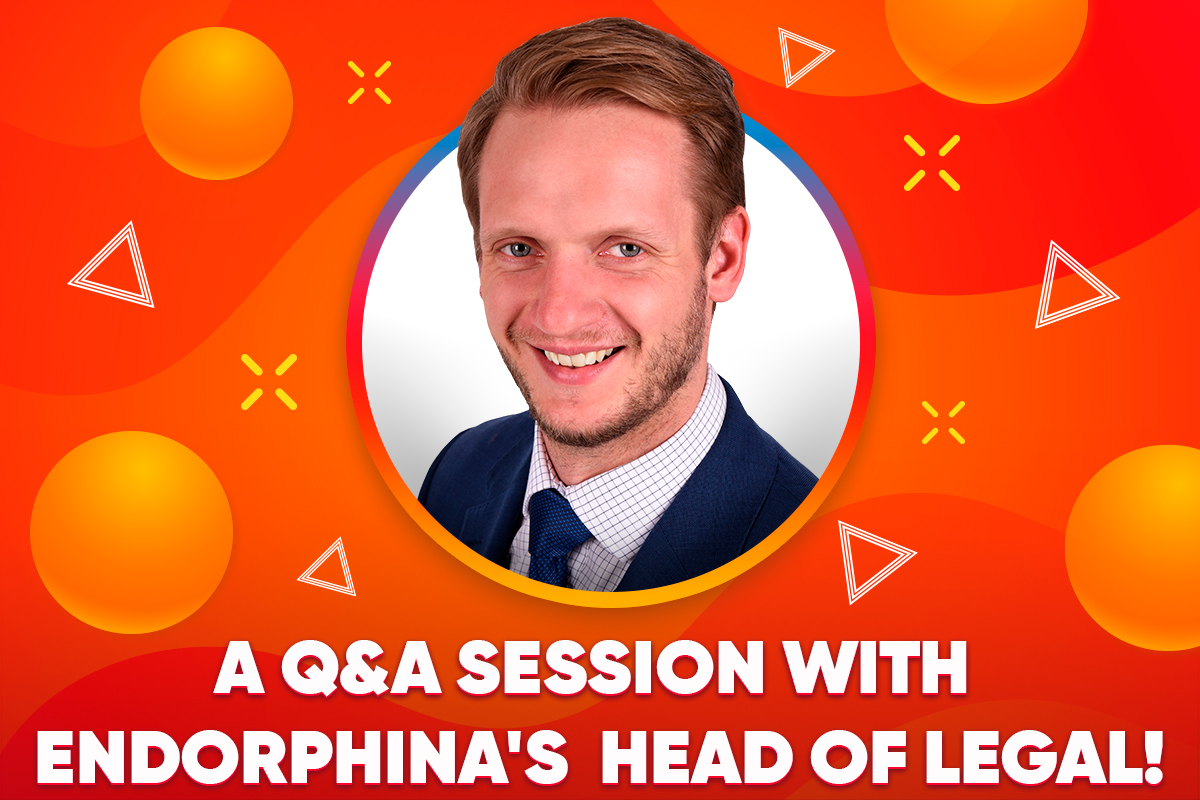 Reading Time:
3
minutes
Recently,  Jakub (Head of Legal at Endorphina) had an interview and dropped some professional insights and thoughts about Germany, their new regulations, the treaty, and more.
So, big things are happening in Germany, right?
Yes, Germany was always a rather complicated market. The need for new gambling legislation to fully legalize online gambling was very urgent. Finally, there is hope when the new legislation has been introduced in 2020. And in spring 2021, the number of states to approve the new gambling treaty was met and Germany's State Treaty on Gambling aka "Der Glücksspielneuregulierungstaatsverag" will become effective from the 1st of July 2021.
The Treaty on Gambling becomes effective in July, does that mean that starting from July all operators must have a respective gambling license issued by German regulator?
No, it does not mean that. Germany is not that far in the process and the new regulatory body must first be established. Work to establish this body is underway, and sources suggest it will be fully operational by the end of 2022.
When the regulatory body is not established yet, how will Germany apply or enforce new rules introduced in the Treaty on Gambling?
The transitional regime has been introduced and does stipulate guidelines that certain online gambling offerings, namely those of virtual slot machines and online poker, which are actually not yet permitted under the current Interstate Treaty on Gambling, will be exempt from enforcement if operators meet certain requirements that are recognized as technically feasible. Basically, it is some sort of "gentleman agreement" between operators and the government saying: "follow the rules and we will leave you alone". However, such "guidelines" cannot be mistaken with an effective law!
What requirements must be met in order to comply with the guidelines of the transitional regime?
It is a set of various rules. For example, for virtual slot games, the maximum bet must be 1 euro, the spin duration must be at least 5 seconds, no jackpots or auto-spins are allowed, reality checks must be triggered after 60 minutes session of un-interrupted duration and after that, the player must take a 5-minute cool-down break, where they are unable to place a bet, etc. As you can see, the new Treaty on Gambling really focuses on player protection and preventing gambling addiction.
Are there any problematic parts of the new regulation?
There are always some problematic parts and challenges from the regulatory point of view. On one side, the regulator tries to protect players but on the other side, games still must remain attractive compared to other markets. So, we can see those lacking jackpots, spin duration, and EUR 1 maximal bets could potentially cause some issues with the attractiveness of games and that is even before we will get into taxes.
What is wrong with taxes?
There is a proposal of new taxation of poker and online slots in the amount of 5,3% from all stakes. Considering that the average RTP (return to player) rate from slot games is 96%, such taxation would mean that the operators would be losing money on slots. Actually, to make the revenue from slots equal as without the proposed tax, the RTP of the slots would have to be reduced. And here we come back to the attractivity of games for players. Why would you play a game with a lower RTP when, just a click away, you can play the very same game with a higher RTP, only in an unregulated casino? This is why many experts are afraid that such taxation would drive players to the black market, which is very risky, especially if the jurisdiction is just opening. This taxation is still not yet agreed upon, but unfortunately, there is a high probability that it will actually happen. Even with bet limits or spin durations, Germany is still a very interesting market so we can only hope that the German parliament will reconsider their tax proposal.
Germany: First esports tournaments and leagues qualify for simplified visa application process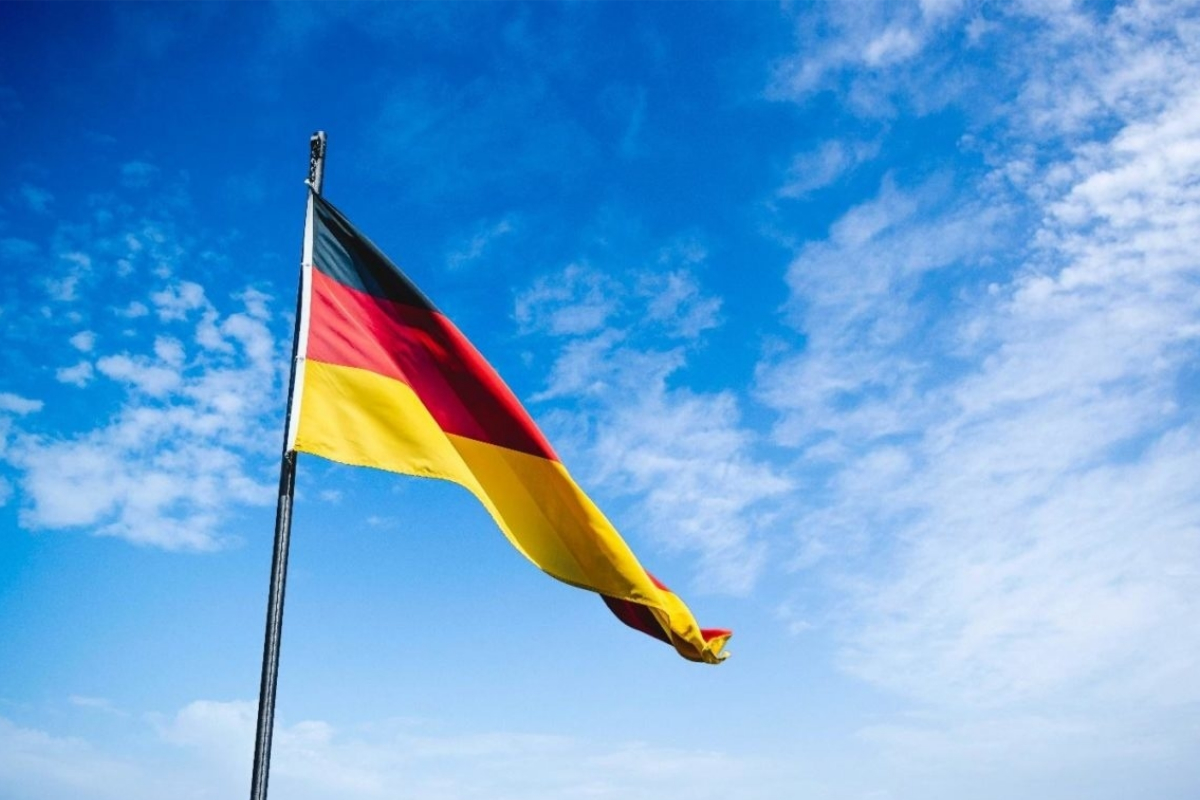 Reading Time:
2
minutes
The German Esports Federation (eSport-Bund Deutschland, ESBD) and game – the German Games Industry Association have jointly announced the first esports tournaments and leagues for which professional esports players from third countries will be able to take advantage of a new, simplified visa application process. Competitions that have qualified under the German Ordinance on the Employment of Foreigners (Beschäftigungsverordnung) include international leagues such as the League of Legends European Championship organised by Riot Games and 99Damage Liga from Freaks 4U Gaming as well as tournaments like the Intel Extreme Masters Cologne from ESL Gaming. Esports titles such as 'Clash of Clans', 'Counter-Strike: Global Offensive', 'Dota 2', 'League of Legends' and 'Warcraft III: Reforged' fall under the umbrella of these qualifications. In practice, the new process enables professional esports players from third countries to obtain a visa for these competitions under facilitated conditions, thereby placing them on equal footing with other occupational groups.
To take advantage of the simplified visa application process, esports players must meet certain requirements as defined by the federal government in the Ordinance on the Employment of Foreigners: they must be at least 16 years old, demonstrate a minimum salary level and present confirmation of their professional activity. game and the ESBD have agreed on a procedure to define the 'substantial national and international significance' of competitions and to verify applicants' 'professional practice'. The ESBD has made available an application portal and, for individual cases, an email address to all interested organisers and players.
'Today Germany is already a location for many high-level esports competitions,' says Felix Falk, Managing Director of game. 'The newly facilitated visa issuing procedures for professional esports players will benefit the country's long-term development in this arena. game and the ESBD have campaigned collaboratively for this political success. Now it's important that promoters and esports players take advantage of the new opportunity.'
'The esports visa represents an important easing of restrictions for professional esports in Germany,' emphasises ESBD president Daniel Luther. 'The burdensome previous process will now be a thing of the past. We're thrilled that organised esports is advocating jointly for an improved policy framework.'
The second round of the process for inclusion in the list of qualified gaming operations will begin in October. Organisers seeking to register leagues and tournaments are encouraged to submit the necessary documents for verification. Leagues and tournaments which have already qualified must obtain renewed confirmation of their substantial national and international significance. The process takes place semi-annually.
The complete list of qualified tournaments and leagues:
•           99Damage Liga, Freaks 4U Gaming
•           ESL One Germany, ESL Gaming
•           ESL Meisterschaft, ESL Gaming
•           Intel Extreme Master Cologne, ESL Gaming
•           League of Legends European Championship, Riot Games
•           League of Legends Prime League Pro Division, Riot Games
An extensive FAQ on the awarding of visas for esports players and organisers of esports competitions can be found at www.game.de/esport/esport-visum or at https://esportbund.de/esport/visa/