Launch of Yanga Bet in Africa with BtoBet's gaming clever software
Reading Time:
2
minutes
Nigerian licensed operator Sahara Game Technology is launching its new brand Yanga Bet – www.yangabet.com –  its Premier sports, gaming and lottery, online and land-based brand, throughout Nigeria. Yanga Bet draws together best of breed functions and services in every aspect of gaming and offers players a seamless playing omnichannel experience, proposing to them gaming and lottery involvement, mobile, online and retail.
Jeff Halloran, Managing Director for Sahara Games Technology stated:
"We firmly believe our partnership with such a reputable and recognized name in the sports wagering sector perfectly fits our needs. In fact, BtoBet completely supports us providing players with a simple user interface access to a sophisticated gaming platform, easy to use but delivering unprecedented benefits. Sahara Game Technology is aiming to broaden its penetration and dominance in all African markets and we are convinced that the process will be accelerated by our decision to partner with Btobet."
BtoBet's chairman Alessandro Fried complimented Sahara Games Technology on its new brand Yanga Bet which will benefit from the experience of the company in the Region:
"We are very proud to have Sahara Games Technology as a partner in Nigeria. I firmly believe BtoBet's next-level omnichannel platform – B Neuron – will provide the Nigerian company with the greatest insight into players' data and behaviour and will drive it to expand into other African countries, by suggesting to players what they most like, increasing their loyalty to the brand and ensuring business success."
On 10th April, BtoBet is organizing a special VIP dinner with the major operators in Kampala. During the 3rd Annual Sports betting East Africa summit – Uganda, the company will give a live demo of its intelligent omnichannel platform and software technology to help retailers to move from retail to mobile and online.
To book a meeting with the operators you can click here or call +356 27135974.

Elbet Expands Presence in Africa Through BtoBet Partnerhip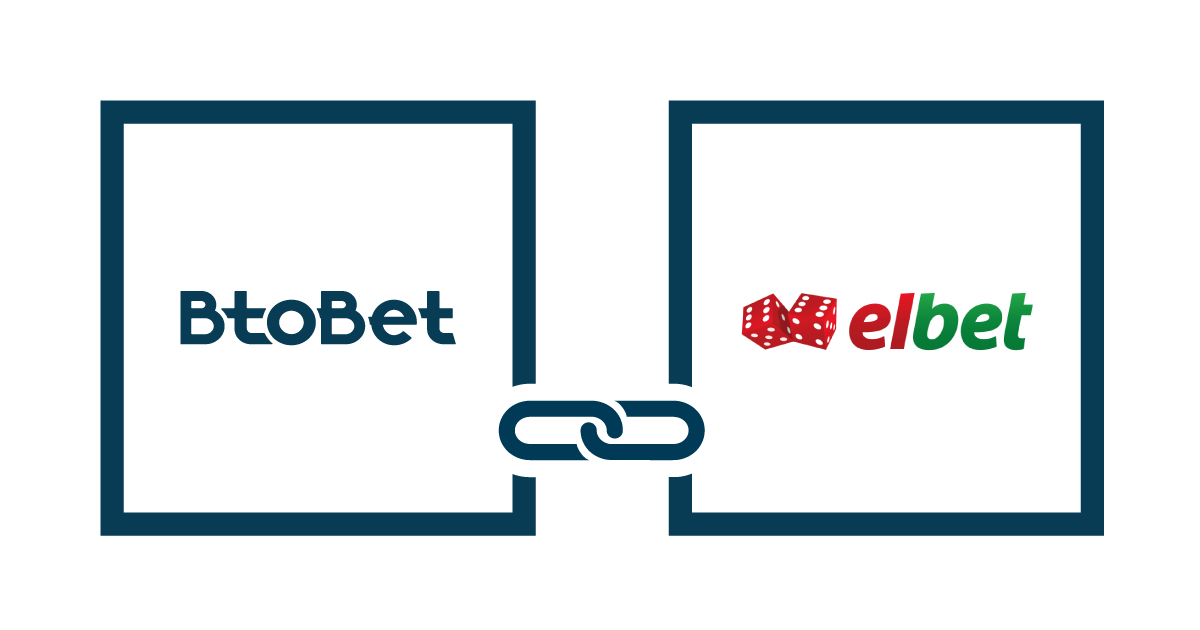 Reading Time:
< 1
minute
Virtual sports supplier Elbet has strengthened its presence in Africa through a new agreement with leading platform provider BtoBet. Having recently been acquired by Aspire Global, BtoBet boasts a vast footprint across the regulated African iGaming industry, and is greatly viewed by operators as the iGaming platform gateway for the local industry.
Elbet seeks to couple BtoBet's presence in Africa with its own strong presence in the continent in both the retail and online markets. Its flagship games, Lucky Colours and Virtual Football, are market leading games in the region and have a loyal customer base. Through this broader partnership both companies will be able to work together to provide players with the best localized content for the different regions in Africa.
"Elbet have consummate knowledge of the African iGaming industry, particularly as regards the players' content requirements. Their games not only reflect a player-centric approach, but also demonstrate a highly flexible solution based on the local technological scenario, encompassing device and internet requirements," states Sabrina Soldà, BtoBet's Chief Marketing Officer.
"Partnering with BtoBet provides us with a great opportunity to further expand our African operations.  BtoBet will be a great partner who will help us reach new players across the region. Elbet are able to offer a diverse portfolio of content including live casino, virtual sports and a large range of bingo products.  We are looking forward to a long standing commercially successful partnership," says Shivan Patel, Elbet's Head of Global Sales.
BtoBet launches "Nigeria Betting Focus"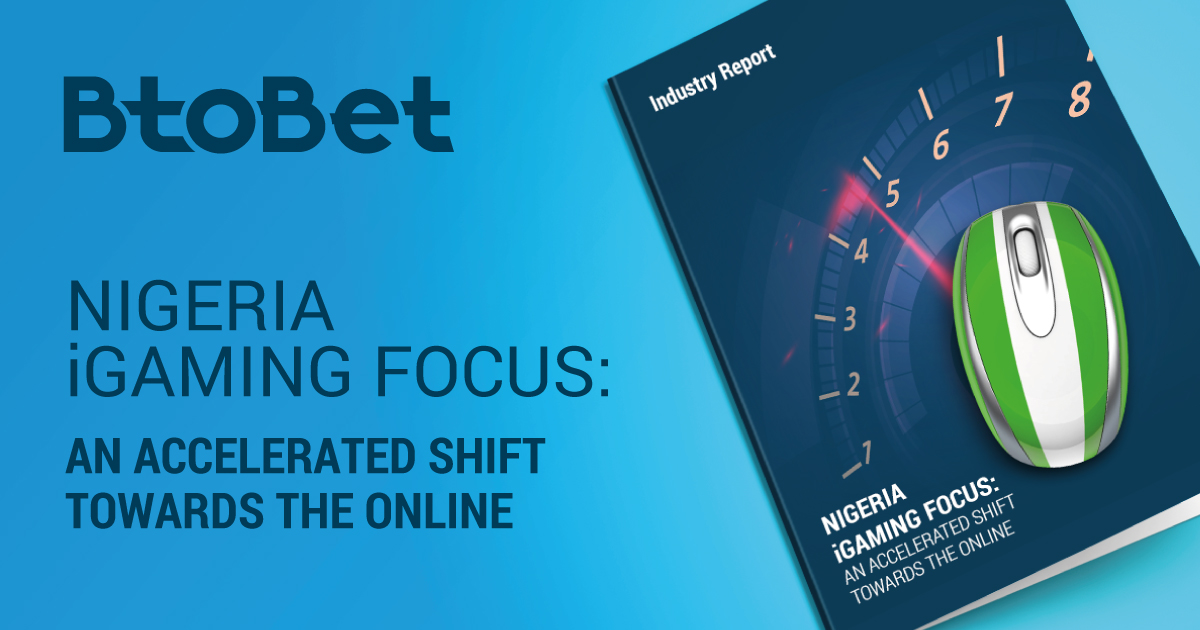 Reading Time:
< 1
minute
Includes data on smartphone and internet penetration, device usage and local betting demographics
Sports betting has slowly emerged as an important industry in Nigeria, leveraging the population's huge football culture, with some of the big leagues, such as the English Premier league, and the Spanish La Liga, having millions of fans in the country. Nigerians are passionate about their sports, especially football, and this has been translated into a keen interest in sports betting.
The rise in sports betting has also been aided by improving technology, with many Nigerians now having access to mobile phones and affordable internet. In fact the ameliorating infrastructure has led Nigeria to become the second largest online gambling market in Africa, behind South Africa, with a Gross Gaming Revenue of $58 million in 2018, according to a report by top accounting and auditing firm, PwC. The report projects that the GGR will rise by 16% over a five-year period.
The "Nigeria Betting Focus", focuses on the future of the local industry, highlighting the market's dynamics, consumer preferences, and technological improvements. Furthermore the report analyses smartphone and internet penetration, internet connection speeds, device usage, financial inclusion factors, betting demographics amongst other market elements.
The Report also includes market insights from STM Gaming's Alessandro Pizzolotto, BtoBet's Certified Partner for Africa, regarding the importance for a localized betting solution, and the evolving payments gateways scenario in Africa.
BtoBet Bolsters Tailored Virtual Content Portfolio for LatAm and Africa With Global Bet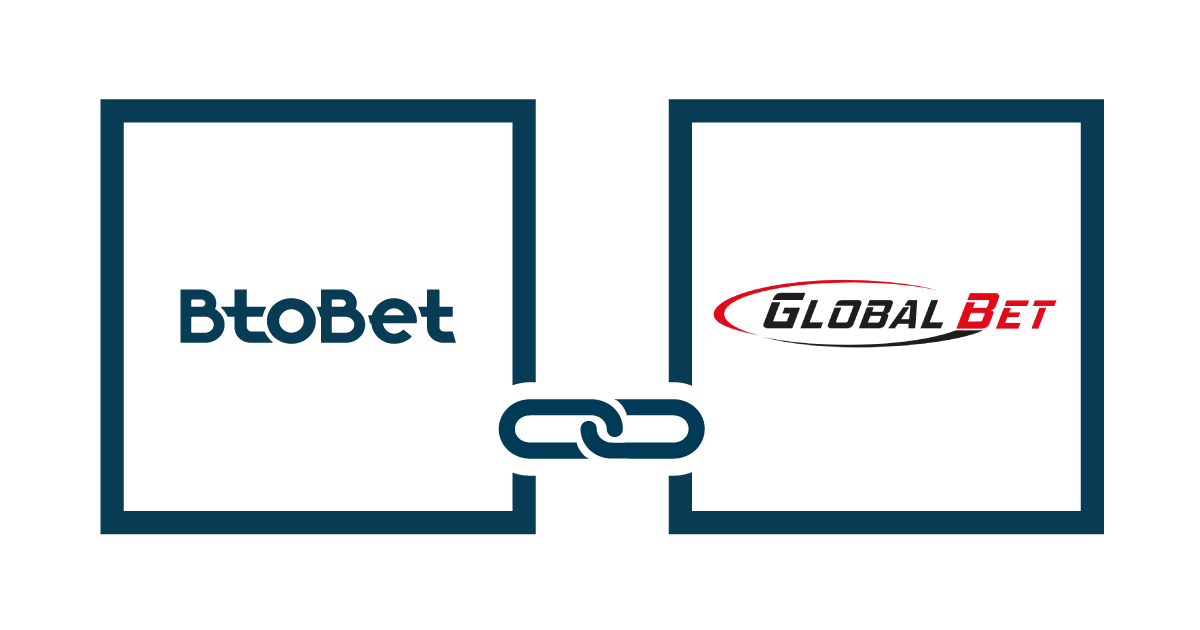 Reading Time:
< 1
minute
BtoBet has announced its partnership with Global Bet in an agreement that will see the content provider's Pro-Series content bolster the leading iGaming platform provider's virtual sports portfolio.
Global Bet's state-of-the art 3D visualisations, sounds and dynamic events, coupled with the logical behaviour of virtual athletes is one of the main highlights that underline the popularity of the game titles amongst players resulting in high engagement levels.
Global Bet's virtual sports product architecture allow for an omni-channel experience across all platforms, channels and devices through a single account and wallet system, unifying the betting experience on both retail and online channels.
Sabrina Soldà, BtoBet's Chief Marketing Officer, said that Global Bet's extensive virtual sports content add more value to BtoBet's content portfolio, with their high-end visuals and life-like elements making the games amongst the most sought after virtual sports games.
Daniel Grabher, Global Bet's Chief Executive Officer, stated his pleasure at the company's partnership with BtoBet. He stated that both companies share the common goal of delivering an unrivalled betting experience through innovation. He added that through this strategic partnership, Global Bet will be in the ideal position of delivering their uniquely tailored products to BtoBet's partner portfolio in emerging markets, such as Latin America and Africa, allowing the company to further its growth in a short span of time.