Practicing my free speech: Feminism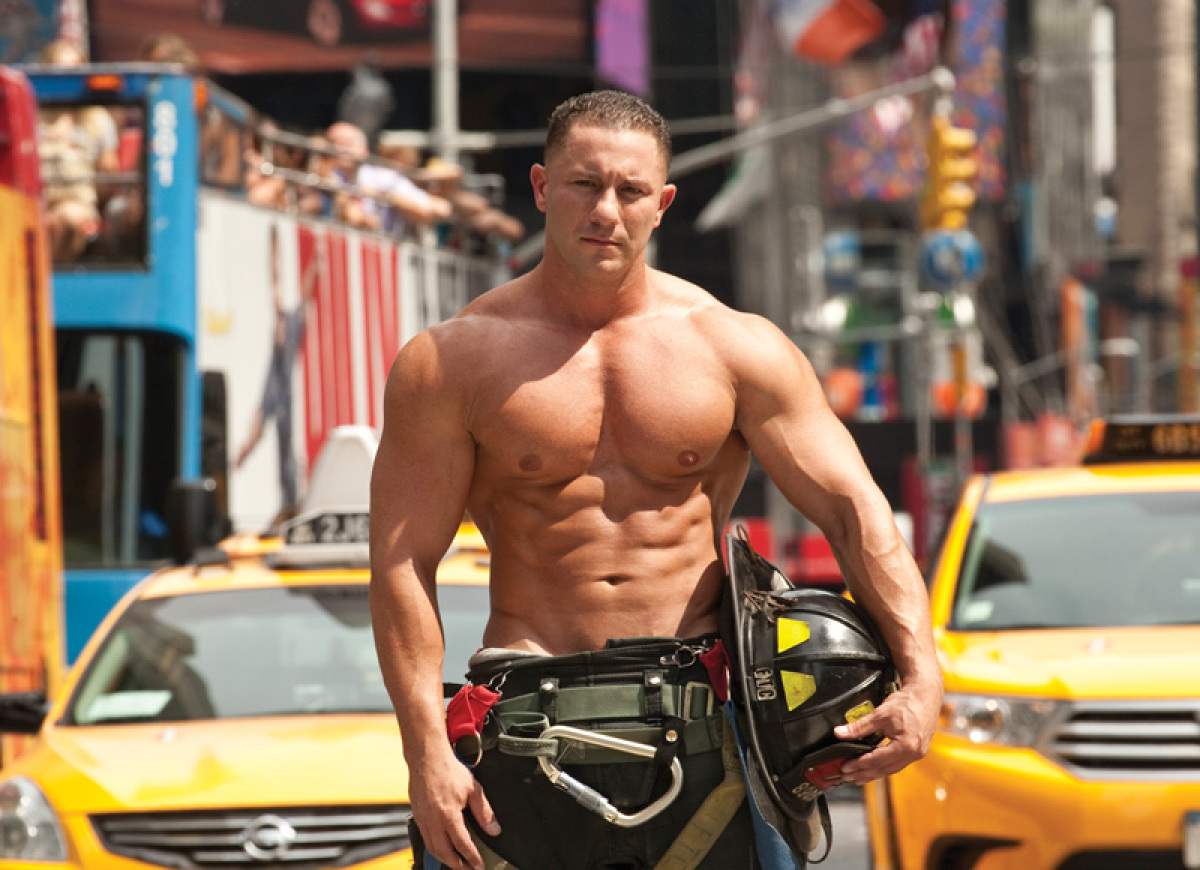 Reading Time:
7
minutes
Even though this article might not hit the headlines (because the truth is always kept off the record or some might not share it due to their politically correct worldview), I am going to share my thoughts on the current wave that is sweeping the world and the gambling industry.
I have been thinking a lot before engaging into the topic. However, if one keeps silent and just shares Press Releases and Latest News, one question pops up immediately: what's the role of journalism in all this?
Growing up in a former communist region (about which some of you have only a theoretical knowledge) makes me raise awareness about the dismaying times towards which we are heading.
"The dual-systems theory of patriarchy and capitalism which was a common form of socialist feminism in the 1970s and '80s was viewed as a failed project by many in the 1990s and beyond. In any event, the fall of Communism in the Soviet Union and Eastern Europe probably had a negative effect on the popularity of socialist feminism." (Source: monthlyreview.org)
It is clear that if you switch on the TV, listen to the radio, read printed newspapers and browse through the online media, you will find the words "sexism" and "feminism" everywhere. There is no denying that with these public allegations and mainstream media helping the movement, we are heading towards the theory Marx developed in 1844.
Probably the majority of you would contest these facts, stating that Western society is a free one and will never apply Marxism to its social realities. However, the statements of the UK Gambling Commission Chief Executive, Sarah Harrison, and the statements of the representatives of Clarion Gaming Events are exactly related to Marxist theory.
Marxism has always been at the forefront of the cause of women's emancipation and the Bolsheviks always took the question of revolutionary work among women workers very seriously. Lenin, in particular, attached an enormous importance to this question, especially in the period of the revolutionary upsurge from 1912-14, and during the First World War. It was at this time that International Women's Day (8th March) began to be celebrated with mass workers' demonstrations. It is not an accident that the February (March, according to the new calendar) revolution arose from disturbances around Women's Day, when women demonstrated against the War and the high cost of living.
Now, don't get me wrong here: I'm a billion miles away from being sexist and was just pointing out the fact that the ideology of these "Wonder Women" is clearly a sign that the spirit of Marx is living today and has now made its way into all industries.
Just by reading that the British Gambling Commission (GC) issued a demand to halt the promotion of sexism in the Gambling industry, referencing to this week's ICE Totally Gaming event and that the regulator emphasized that it could boycott the trade show unless there is some change in this attitude makes you raise an eyebrow and ask: What exactly is the real role of Ms. Harrison?
It's utterly funny how she tries to de-eroticise the adult entertainment industry while the modern society is full of women drinking themselves into stupor, parading their naked derrière and flashing of their breasts in public after the booze starts kicking in. Why? Because this is seen as THE attention-grabbing behavior. The cool one.
I guess the women in this picture are all part of some promoter's group which was contracted by a company active in the gambling industry. Now that's class for you! Why not starting an education program about women's self-esteem in today's society if you want to trigger off a movement? Commenting on marketing techniques and promoters just looks like silly tactics towards a straw dummy.
This sounds clearly like some grand plan that will make the world better. Probem is that it's hooking a large audience and snaking its way into many industries out there. Basically it's happening in all industries. Just read through the article about Sexism in eSports or just consider what is happening in the auto industry, where the subjects of the new rule have made a statement saying that their activity should not be scrapped because they don't see it as a sexist or exploitative job.
How are the "ladies" in the picture above "classier" than the ones pictured below, who are used for brand or sport promotion? Guess promo girls are being mistreated and forced to strut their bodies. It's farcical how feminists from all corners of the world like to dress sexy on dates and go out partying in seminude clothes. Or maybe they're going out in their jammies and slippers?
Do you really think that men are going to races or watching live broadcast because they want to see the promo girls? I bet that if there were male models promoting this or that brand, the female audience would be chatting incessantly about them during their girl talk.
Most of the female sports fans are following athletes or racers for their good looks (e.g. Beckham, Ronaldo, Hamilton…). Now, following the slippery logic of feminist vigilance, shouldn't FIFA ban famous players from doing underwear commercials because it's scandalously sexist?
If you're smart enough to get this correctly or if you're an 'out of the box' type of person, you will easily see that scrapping stereotype behavior should not be combated by rules. It should be encouraged by the genuine role models via proper education.
Back to the gambling industry and the clear statements meant to abolish sexism in the industry….
Bringing to notice some previous editions of the event, the Chief of the UK Gambling Commission spoke about the "scantily clad" women who were featured on stands to promote certain gambling products and services. Referring to her own visit to the show last year, the authority figure said this is a "significant stain on the industry's reputation" and that it led her to speak with the senior figures from across the gambling sector about implementing a big change to this.
Taking a look at the situation of the UK's gambling industry, which is currently being bombarded with irrational changes, we can already declare that the Gambling Commission has started this boycott based on skirt length of mannequins and just goes with the flow to somehow keep the industry on a tight feminist leash.
The photo and some of the promoters were subject to outrage by BBC and, of course, Chief Sarah Harrison, who earlier this week told BBC's Radio 4 about her dismay at seeing a gender disparity at the show, with some women on exhibition stalls doing promotional work in revealing clothing.
"The men were wearing smart suits and women were being asked to wear not much more than swimsuits. That's totally unacceptable; it's not reflective of the modern economy," she said.
"This isn't about political correctness. It's about good regulation and good governance, because businesses that have a more diverse workforce are more likely to make better decisions. And that's critical from a regulator's point of view."
Now I ask you: how is this different than seeing the minds that shape the youth in society doing promotional skits for different brands? See the picture below with Katy Perry showing that she is a fangirl of West Ham United.
Another statement that got under my business owner skin was the statement issued by the organizer of the event. Given the fact that all these companies attending and exhibiting at the event are already obeying thousands of rules and paying heavy money for their participation, they have to commit to promoting their brand names via personalized agendas or pens (freebies that are usually thrown away by delegates anyway) without having any instant presence of their brands in the eyes of attending delegates.
The European Casino Association (ECA) and Clarion Gaming, which are the event's organisers, have backed the UKGC, issuing an open letter urging exhibitors to take note of the warning before the event opens tomorrow.
According to The Guardian, the letter said: "In the spirit of the 21st century, when both women and men play strategic and decision-making roles in businesses, we encourage all exhibitors to mindfully represent support staff promoting their products at the show in a non-offensive and non-stereotyping way."
The question here is: Are women not allowed to take part in decision-making bodies in the gambling industry? Having the experience in organizing events and discussing marketing plans, 90% of the decision makers which I've discussed with and which gave the green light for everything promotional; were women. There is nothing wrong with and the statement makers should closely consider the fact that all the promoters and their outfits are mostly picked by female event planners and event managers working for the exhibiting companies.
Do you really think that "male" business owners are attending these events to ogle at the promo girls? I think that we have passed this point a couple of years ago and the ones that do attend especially for such entertainment are just plain old horny anyway. I mean, let's not squeeze the male mindset evolution into the stereotype thinking you are claiming to oppose.
It's really funny how just 8 – 9 names have evolved to the statuses of leaders of a movement which is backed by their egos and is just shared by fellow industry colleagues (from both genders) just to be associated with the leading company.
As I put it in the article's introduction, I don't expect many to share my view on the situation, but just think about how such a rewrite of social codes is taking back open mindedness to a dangerous level where you are inhibited to wear clothing that has been the subject of harsh regulation.
The subject will be a main discuss on "The Morning Show" with Hawkie which is streamed Monday morning on iGamingRadio.com
Make sure you add your comments on our social media channels and look forward to receiving your backlash!
PS: The featured image was picked to lure in the female readers of the article. How stereotypical of me…..
Montenegro in the focus at the inaugural European Gaming Congress (EGC) with Tatjana Scepanovic (Montenegro Bet)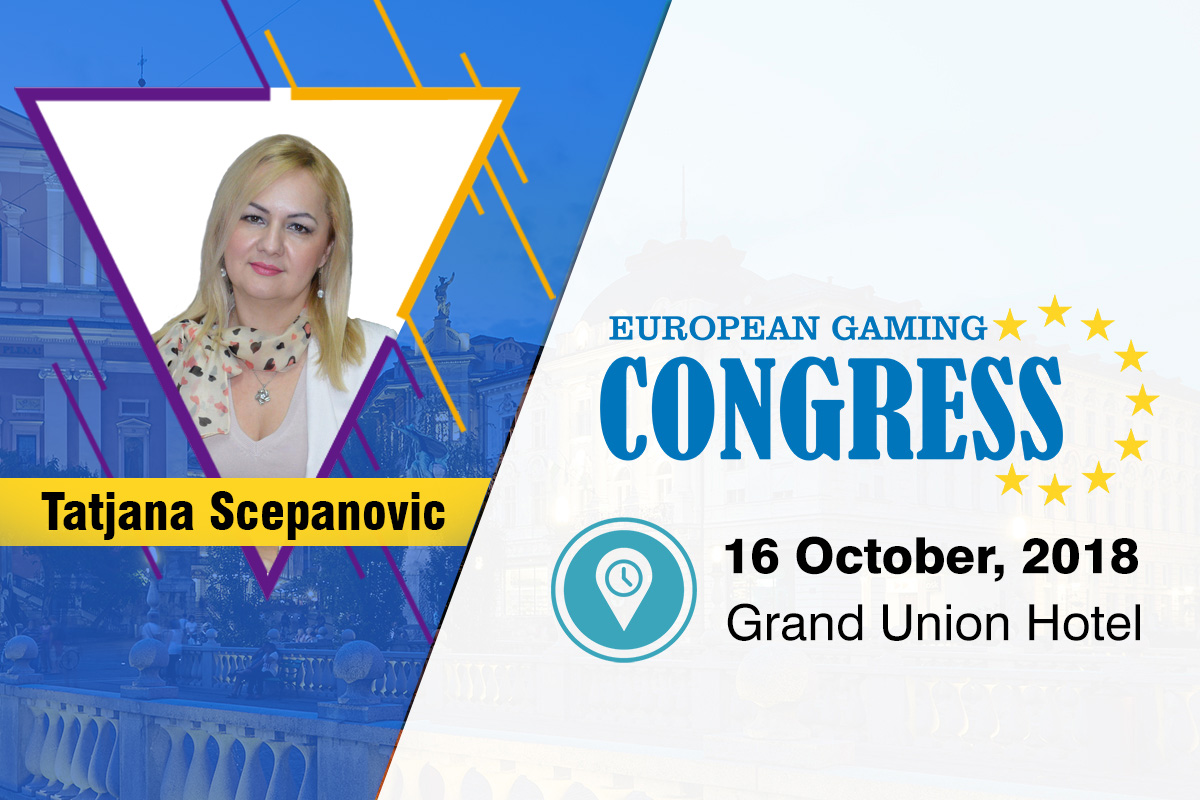 Reading Time:
3
minutes
Ljubljana – 21 August 2018 – Montenegro features several amazing casinos. Best ones are on the Montenegrin Coast. When it comes to online gambling, well it's a different animal.
Online gaming has been legal in Montenegro since October, 2011, and the Games of Chance Administration, the main gaming authority, started issuing online gaming licences in January, 2012.
To attract more investors, the Government of Montenegro made the procedure simple with minimum capital requirements imposed. Operators who get an online gaming licence in Montenegro can offer all forms of entertainment including slots, sports betting, Poker and other card games, live casino as well as other web-based games of chance. The only form of entertainment that is excluded is lottery.
A licensing package costs are between €25,000 for the first year while the renewal of the licence costs €15,000. An income tax rate is 9%.
There are certain advantages of getting an online gaming licence in Montenegro and one of them is that is allows operators to cater to the international market. However, when it comes to players' interests, some of these advantages can be perceived as disadvantages.
During the inaugural edition of European Gaming Congress, Ms Tatjana Scepanovic will share her insights and give her expert opinion about the gambling industry in Montenegro and its potential investment opportunities.
Tatjana will join Zoran Puhač (European Organization for Gaming Law -EOGL) in the "Highlighting the Balkans and Southeast Europe" panel discussion, a panel in which more speakers will be announced soon.
About Tatjana Scepanovic
Tatjana holds degrees of Bachelor of Economy and Specialist in Marketing Management. I have been involved in the field of the games of chance since 2001, and I have been serving as Secretary General of Montenegro Bet since 2012. In addition to my engagement as the Secretary General, I also perform tasks of accounting, tax consulting, financial forensics and other areas related to the successful and legal operation of the company in general. In addition to promoting socially responsible organising of the games of chance, as the Secretary General I actively participate in following the legal regulations as well as in the drafting of proposals that can result in the improvement of the business environment.
Montenegro Bet is a representative association of the biggest organisers of the games of chance in Montenegro. The Association is a full-fledged member of the EUROMAT and EOGL, and in addition to being a member of all relevant Montenegrin business associations, it is recognised as being the first organisation to apply the principles of socially responsible organising of the games of chance in Montenegro.
Make sure you register your seat in time to benefit of the great lineup of speakers that will share their knowledge for operators and industry connected companies about France, Spain, Italy, Malta, Portugal, Slovenia, Austria, Croatia, Serbia, Montenegro, Greece, Bosnia and Herzegovina, Liechtenstein, Monaco, Netherlands and Belgium.
The inaugural edition of European Gaming Congress which will be held on the 16th of October at the Grand Union Hotel in Ljubljana and will bring together industry experts from all over Europe and create a platform which will enable both networking and learning at the highest quality.
You can view the full agenda on the following link.
Full detail about the event can be found on the official website of the event: https://europeangamingcongress.com/
Make sure you grab your seat as the seats are limited to 100 registrants!
Romanian Gambling Industry update with Cosmina Simion (NNDKP) at CEEGC Budapest 2018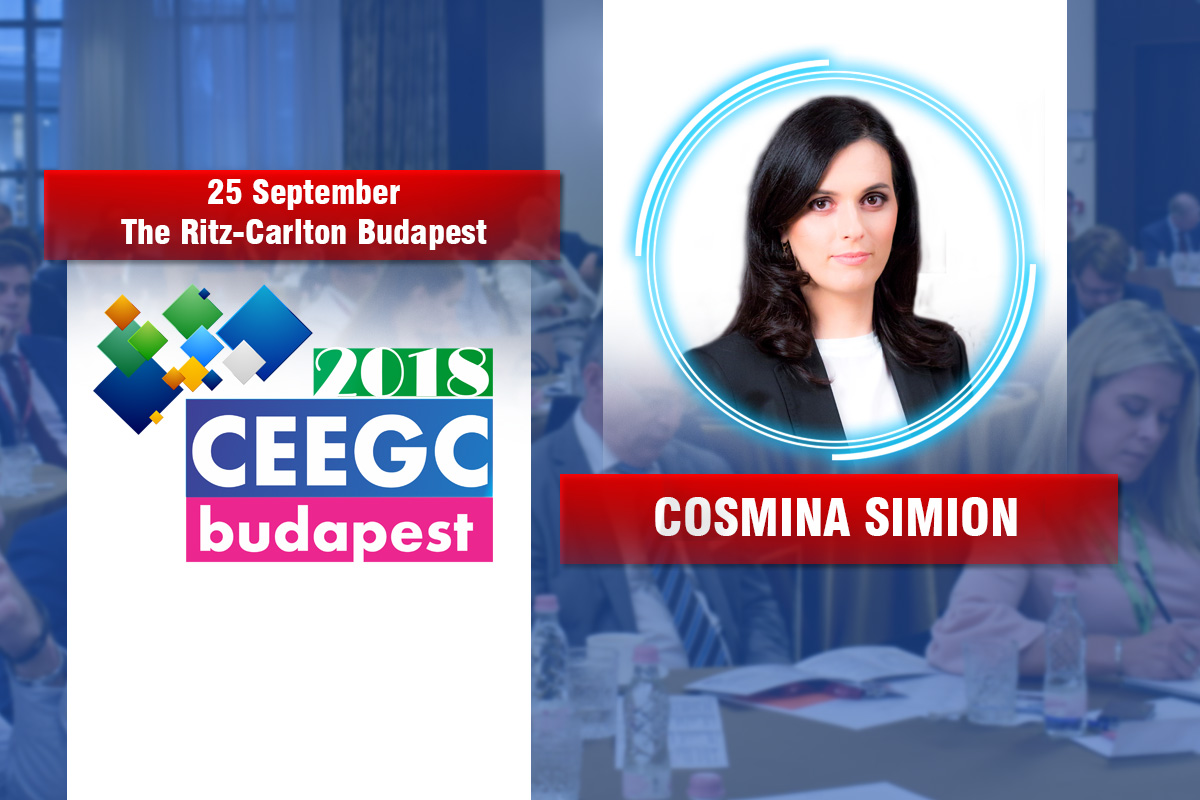 Reading Time:
2
minutes
Budapest – 20 August 2018 – Since the regulation of the Romanian gambling industry, most of the large brands have obtained licenses to offer their services on the territory of the country. There is no doubt that the industry in the region is booming when it comes to licensing, but what makes the Romanian markets so popular among regulated gambling markets in this part of Europe.
We are honored to announce the latest speaker who will join the "Focus on Eastern Europe" panel discussion and share the insights of the Romanian gambling industry.
Cosmina Simion (NNDKP – Nestor Nestor Diculescu Kingston Petersen) an expert, who is often quoted in the industry portals and magazines and has extensive knowledge about the up and downs of the gambling industry in Romania compared to other jurisdictions.
About Cosmina Simion
Cosmina Simion co-heads the Gaming and Consumer Protection & Advertising practices of NNDKP, a preeminent business law firm in Romania. In addition to the gambling industry, her practice focuses on IP/IT, media & entertainment and online industries, having acquired a strong expertise in these fields in her 19 years of professional activity.
In the gaming field, her experience encompasses the full range of regulatory and operational gaming aspects, assisting betting and gaming operators, software & platform suppliers, financial services providers, auditors & certifiers, industry relevant associations or marketing affiliates.
Cosmina has also been actively involved in the review and drafting of the gaming legal framework (primary and secondary legislation), including representing clients before the Romanian regulator.
Previous coordination roles include heading the IP, media and technology practice of a Tier 1 global law firm, and acting as an in-house counsel at a US media group.
Cosmina is acknowledged as Leading Individual in the field of Gambling law by Legal500, being the only Romanian lawyer included in the highest band of the rankings.
She is a General Member of IMGL.
Make sure you grab your seat in time and attend the most prestigious boutique style gaming event which gathers C-level executives yearly in one of Europe's most visited city. Register here!
You can browse the full agenda and already confirmed speaker list on the following link.
U.S. Gambling Market Opportunities debated at CEEGC 2018 in a special IMGL MasterClass with Jeremy Kleiman (Partner at the New Jersey law firm of Saiber LLC)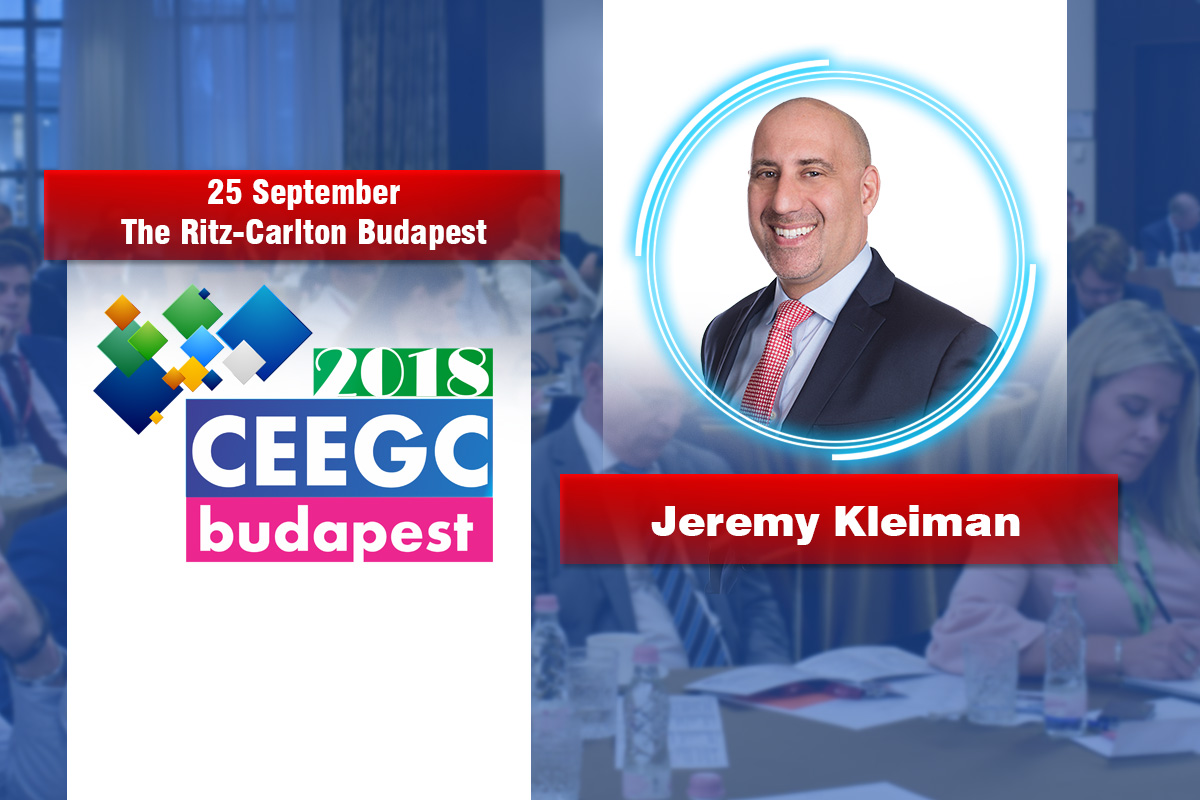 Reading Time:
3
minutes
Budapest – 16 August 2018 – The industry portals are full of news about the gambling industry in the U.S. and this flood of data started when the Supreme Court paved the way for gambling to become legal nationwide.
The online and land based gambling industry is incredibly vast and sophisticated through the whole of Europe. Thus, investment in the U.S. market by overseas companies is a certainty and some are focusing really hard on it.
While this will make the market more competitive, the U.S. market poses a few unique challenges. For example, many gambling companies won't necessarily know how to properly launch the U.S. market with new products. Gaining the insights necessary to succeed starts at the top with a strategic plan that's driven by advanced technology.
As mentioned earlier, the IMGL MasterClass™ – US Market – Gold Rush or Opposite for European Operations (panel discussion) is the result of the extensive debates and talks, which leave many questions un-answered by European operators. That question being, expanding through Europe or aiming for the American dream.
We are honored to announce that Jeremy Kleiman, Partner at the New Jersey law firm of Saiber LLC, will join the IMGL MasterClass and share valuable insights as an "inside expert" of the market.
About Jeremy Kleiman
Jeremy Kleiman is a partner at the New Jersey law firm of Saiber LLC and a member of the firm's executive committee.  His law practice focuses on gaming, regulatory and business law, representing casino operators, gaming equipment manufacturers, technology providers and financial institutions involved in the gaming and lottery industries.  He specializes in gaming-related corporate, regulatory, licensing and compliance matters, with an emphasis on the online and mobile gambling and sports betting industries.
Prior to rejoining the firm, Jeremy served as Executive Vice President, Regulatory & Business Affairs for Coastal Development, LLC, a developer, investor and operator in casino resorts and racetracks.  In that role, he was responsible for the company's legal affairs, government relations and compliance functions, as well as sourcing, negotiating and executing on a number of business transactions.  Jeremy's background and experience on the business side of the gaming industry uniquely positions him to counsel and advise clients on transactional and regulatory matters while understanding the clients' business objectives.
Jeremy had previously been a member of the Firm and head of its Gaming Law Practice Group prior to his time at Coastal Development.  He advised financial institutions, gaming equipment manufacturers, lottery providers and casino operators on all matters related to licensing, compliance and other regulatory matters.
Jeremy is a co-founder and director of iDevelopment and Economic Association (iDEA), an industry association seeking to grow jobs and expand online interactive entertainment business in the United States through advocacy and education.
Jeremy serves on the Board of Trustees of the International Association of Gaming Advisors, is a past Chair of the Casino Law Section of the New Jersey Bar Association, and is a member of the International Masters of Gaming Law.  He is a frequent panelist at gaming industry conferences.
Make sure you grab your seat in time and attend the most prestigious boutique style gaming event which gathers C-level executives yearly in one of Europe's most visited city. Register here!
You can browse the full agenda and already confirmed speaker list on the following link.
Quotes about CEEGC Budapest from attending delegates
Rafal Nowak – iGaming Sales Director at Mobiyo
"A week after the Budapest Gaming CEE conferences, I'm still discussing the topics brought up there with fellow delegates. Thank you Zoltan Tundik for organizing an informative an well shaped event on this, often underestimated iGaming territory and good luck with the next one!"
Roy Pedersen – CEO & Chief Editor at All In Translations
"For All-in Translations' 10 Year Anniversary Tour we decided to attend more smaller conferences. Zoltan and Betty are much of the reason for this. They have a unique way of giving a personal touch to the events they organise while at the same time keeping them highly relevant. CEEGC Budapest was another great example where we felt truly welcome, and at the same time it was great for business."