Esports officially arrives in Japan, home of game giants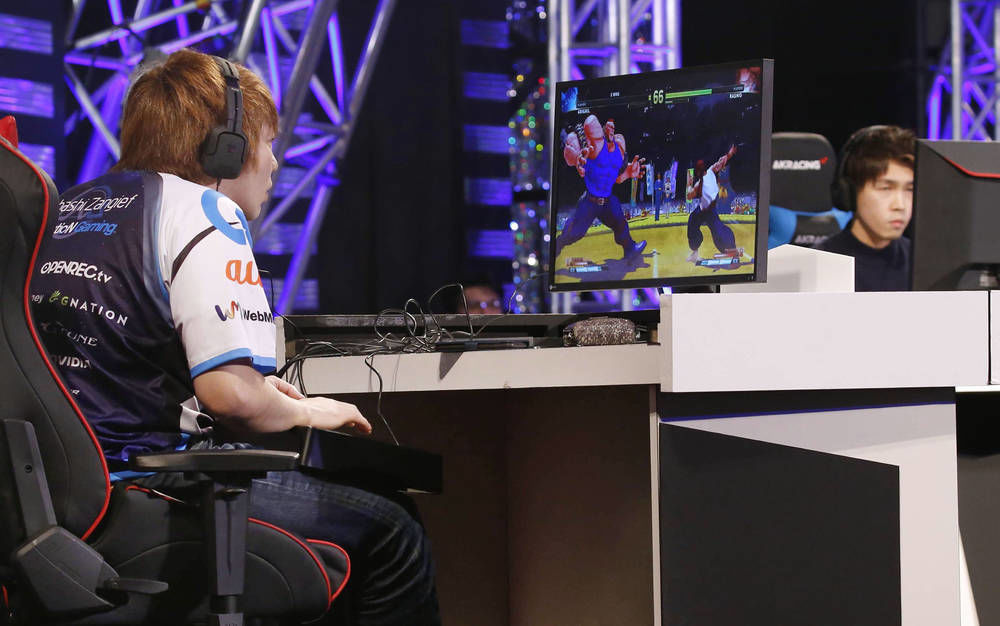 Reading Time:
3
minutes
A crowd cheers, banging on balloons, in front of glitzy stages, each with a giant screen. The rising stars at the sprawling Makuhari Messe hall are the quietly seated men in hoodies and T-shirts, with names like Noppi and Refresh, jiggling on buttons and grimacing at screens.
Esports has officially arrived in Japan.
Although Japan is home to video game giants like Nintendo Corp., Sony Corp. and Bandai Namco, massive game fans as well as individual star game players, it's surprisingly behind the rest of the world in esports — professional game-playing recognized as a sport that's vibrant in the U.S. and Europe.
But with talk that elite computer gaming may become an official Olympic sport, Japan is determined to catch up.
Esports has become a medal event at the 2022 Asian Games, a sign that mainstream recognition is growing. Global esports fans are estimated to number 500 million by 2020, according to game-market researcher Newzoo.
Japan Esports Union, or JESU, was launched Feb. 1 to promote esports, issue licenses to professional players in Japan, standardize rules and qualifications and support and nurture future players. The union has won the backing of Japan's game software makers as well as technology companies, such as video-sharing niconico.
That means big money can be legally up for grabs at tournaments, expected to spring up here, with powerful sectors at work to make sure esports is booming in Japan.
Game Party Japan 2018, at Makuhari, in the Tokyo suburb of Chiba, began Saturday and continues through Sunday as the first esports event after JESU was set up. The biggest cash prize goes to the winner of mobile game Monster Strike at 8 million yen ($73,000).
One reason Japan fell behind the rest of the world in esports is that Japanese game fans tend to play solitary games, like role-playing games, in contrast to the contest-style games that thrive in esports in the rest of the world, said JESU Vice President Hirokazu Hamamura.
But the appeal of watching esports is much like regular sports, such as soccer or baseball, Hamamura and other advocates say.
"It's the story that is there," he said.
Leopold Chung, an official with the International Esports Federation, or IeSF, which promotes esports, was at the weekend event to meet with JESU officials.
Chung said that anti-doping requirements, legal help with contracts and the protection of retired players are crucial. He believes esports holds potential for places like Africa because of the ability of digital technology to bring down borders.
"Because of the technology, our communities are connected," he said.
Even esports believers acknowledge hurdles remain before "Call of Duty" can become as culturally mainstream as the 100-meter dash. Such violent games would be out at the Olympics, for one. And the Olympics' nonprofit banner may conflict with the commercial nature of video games, they say.
"It's a great alternative for children rather than watching TV all the time," said Chester King, chief executive of British Esports Association and eGames, who is leading the push for esports to become a legitimate sport
"It's like chess. You never get a parent saying to a child 'you're playing too much chess,'" he added, stressing that video games are good for mental fitness.
At the esports finals of "Street Fighter," winner and star player Itabashi Zangief posed before cameras and received a trophy and cash prize, after smashing his opponent in a dazzling knockout on the screen.
"I played a good game, but I need to work harder," he told the crowd.
Akihito Sato, a 28-year-old salesman, who was watching, said the appeal of esports is how quickly the satisfaction comes, unlike other spectator sports.
"When a match gets close, it's so exciting to watch," said Sato. "But it's over in something like three minutes. It's instant."
Source: abcnews.go.com
Vietnam to reduce tax incentives for casinos in SEZs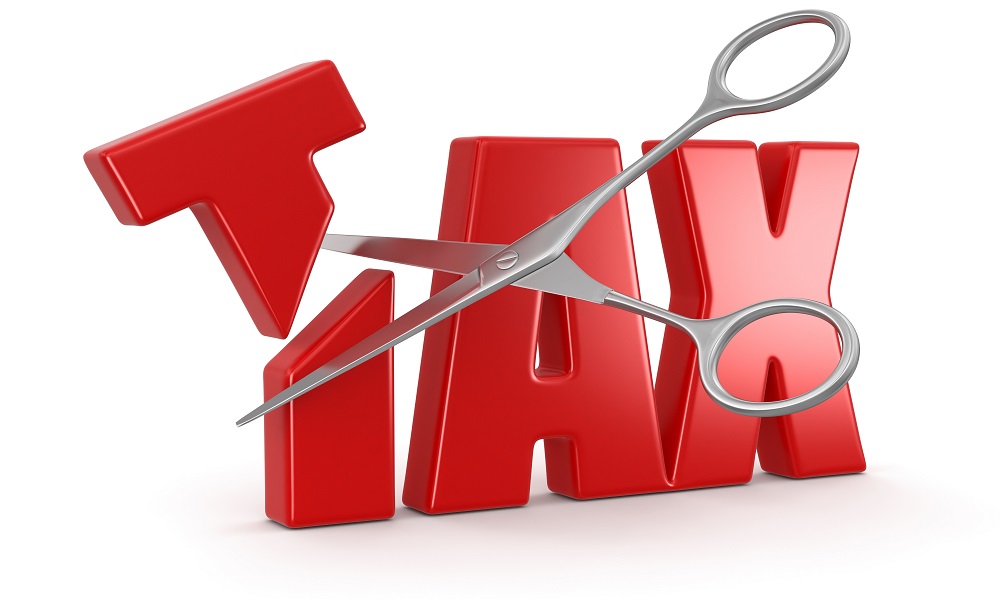 Reading Time:
1
minute
Vietnamese officials are planning to reduce tax incentives previously promised for casino operators in the country's special economic zones (SEZs).
The Standing Committee of the National Assembly, while discussing the draft law for Vietnam's SEZs, is expected to announce this. This is following criticism from some Assembly delegates that plans to offer tax incentives to gaming operators in Van Don in Quang Ninh Province in the north, Bac Van Phong in Khanh Hoa Province and Phu Quoc in Kien Giang Province in the south are too generous.
Under the previous proposal, projects in Vietnam's SEZs would be granted a 100 per cent tax deduction for the first four years of operation, 50 per cent for the next five years and 10 per cent for another 21 years before reverting to the standard tax rate.
The new proposal would see them paying preferential corporate income tax of 17 per cent from the day of opening for the first five years and a higher excise tax, up from 10 to 15 per cent, for the first 10 years. Unlimited land and sea lease exemptions would also be scrapped and the exemption period slashed to a maximum of 30 years in Van Don and Bac Van Phong and 20 years in Phu Quoc, according to local media.
Source: asgam.com
Japan's Shinzo Abe talks up casino business, promises safeguards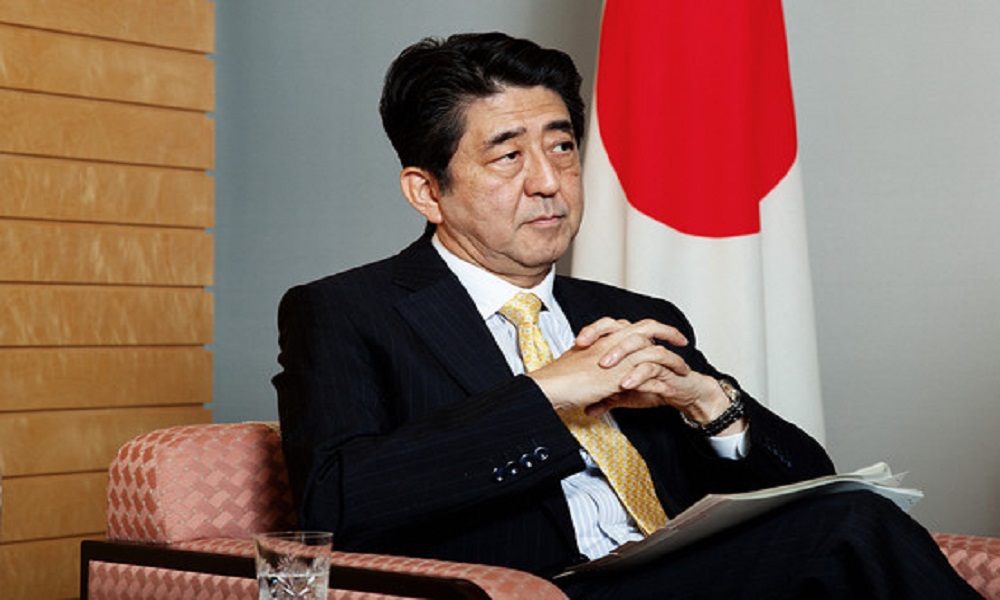 Reading Time:
2
minutes
Japanese Prime Minister Shinzo Abe opined that the launch of in the country would improve Japan's status as a "tourism-oriented" country. He made the remarks in a speech to a plenary gathering of the House of Representatives, the parliament's lower chamber.
The parliament was discussing the Integrated Resorts (IR) Implementation Bill, which sets the broad regulatory framework for the establishment of a casino industry in the country.
The bill was submitted to Japan's parliament, a body known as the Diet, on April 27.
The government expects the IR Implementation Bill to pass the Diet during the ongoing session through June 20.
In his address to the chamber on Tuesday, Mr Abe said casino resorts could help Japan attract tourists from different parts of the world, while making those visitors stay longer in the country, according to our correspondent.
The Prime Minister said additionally that the government would implement measures to address concerns regarding gambling addiction, in order to minimise any eventual negative impact on society.
Japan's governing parties and the Japan Restoration Party – a numerically small in terms of parliamentary seats but high-profile opposition grouping – jointly submitted last week a bill to the country's parliament on the vexed issue of gambling addiction counter measures.
Keiichi Ishii, Japan's minister of Land, Infrastructure, Transport and Tourism, was said to have also attended Tuesday's plenary meeting of the parliament's lower chamber. Both government officials answered questions from the members of the House of Representatives.
The parliamentary membership of Japan's two governing parties – the Liberal Democratic Party (LDP) and its smaller partner Komeito – expects the IR Implementation Bill to pass the Diet's lower chamber by early June. The bill will then move to the upper house – the House of Councillors – for further discussion and voting.
It is not guaranteed however that the bill can be passed through both houses of the Diet before the official ending on June 20 of the current parliamentary session.
Analysts at investment bank Morgan Stanley said in a note last week – following the Japan Gaming Congress in Tokyo – that Japan's ruling and opposition parties appear "more aligned", hoping to pass the IR Implementation Bill and problem gambling bill "before June 20."
"But we're concerned about what comes after. New regulations could inhibit large-scale capital expenditure and opening of integrated resorts looks far away," said the Morgan Stanley team. It added: "We now think that the first integrated resort will not be ready till 2025."
Source: ggrasia.com
Wazdan continue their amazing success story at G2E Asia 2018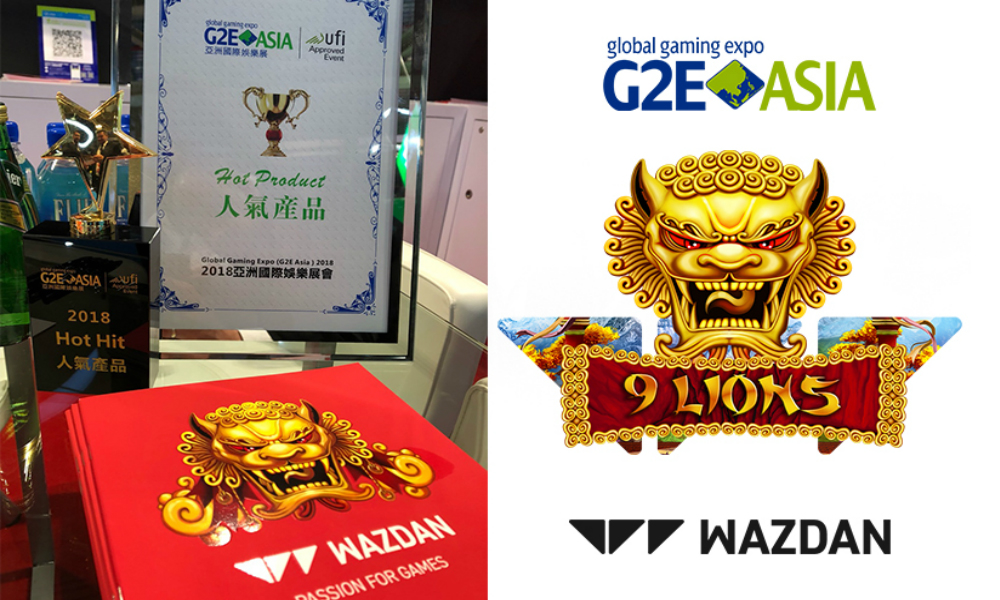 Reading Time:
2
minutes
Wednesday, May 23; 2018, Malta – Focusing on Asian-tailored products and advanced slots gambling technology, Wazdan caught the eye and interest of many visitors and companies during this year's G2E Asia. Wazdan's stand became a hot spot for slots demos and operator discussions with the company winning G2E Asia's Hot Hit Award for their new Asian game 9 Lions, which is packed with new and exciting features courtesy of Wazdan's technology leadership.
Operators in the region praised the professional presentation of Wazdan's Asian portfolio. The technology company successfully entertained all attendees stopping by to review the latest product developments and innovations, particularly the Unique Wazdan Features, that include the world's first Volatility Levels TM, Energy Saving Mode, Double Screen Mode and Unique Gamble Feature designed with a focus on casino operators and their players.
Exhibiting for the first time at G2E Asia, Wazdan has launched its intentions in the Asian market, recording many new leads and excellent client prospects. Wazdan's innovative tools have boosted business for their operating partners as well as Wazdan's revenue by double-digits in the past few months, having signed a spate of new deals. Wazdan's innovative slots access to an estimated player base of at least 10 million players, with Videoslots, EveryMatrix, Solid Gaming, Twelve40, EvenBet, iSoftBet, AleaPlay and Jumpman Gaming, all having signed with the company since the beginning of the year.
Head of Sales at Wazdan Andrzej Hyla said: "At G2E Asia our products were in high demand and attracted many interested operators. We went to G2E Asia, looking to build on a hugely positive start to 2018 following a successful showing at ICE in early February. Wazdan's footprint continues to grow and events such as G2E Asia allow us to develop a detailed understanding of the different needs, tastes and motivations of slots players and casino operators across the world. Our slot 9 Lions is tipped to be a blockbuster while new G2E Asia release, Double Tigers, is packed with Wazdan's innovative technology and is set to become one of the biggest games of the year."
For further information visit www.wazdan.com
ABOUT WAZDAN:
Wazdan is a popular game producer, developing innovative casino games that deliver original, fun and truly omni-channel player experience. Offering an extensive game library of over 100 HTML5 slots, table games and video pokers, Wazdan is gaining popularity on the iGaming market thanks to the great quality of their games, interesting themes and engaging gameplay. Wazdan's game portfolio consists of such popular titles as Great Book of Magic Deluxe, Magic Target Deluxe, Valhalla and Wild Guns and soon will extended with new amazing slot games, including Los MuertosTM, Mayan RitualTM and Captain FlyntTM, among others. Wazdan releases new, exciting titles on a regular basis and equips them with Unique Wazdan Features: innovative Volatility LevelTM, exciting Unique Gamble Feature and mobile-friendly Energy Saving and Double Screen Modes. Wazdan holds a number of  European trademarks including for their world's-first Volatility Level TM. Their extensive portfolio of clients includes some of the top gaming operations in the industry. The company is headquartered in Malta and holds licenses issued by the UKGC, the MGA and complies with Curacao regulations. Furthermore, their games use the RNG certified by the NMi, which ensures reliable, fair and secure gameplay. Wazdan's Sales Team is showcasing their products at iGB Live! in Amsterdam from July 17th to the 20th.