Exclusive Interview with Melissa Summerfield, CCO at Pragmatic Play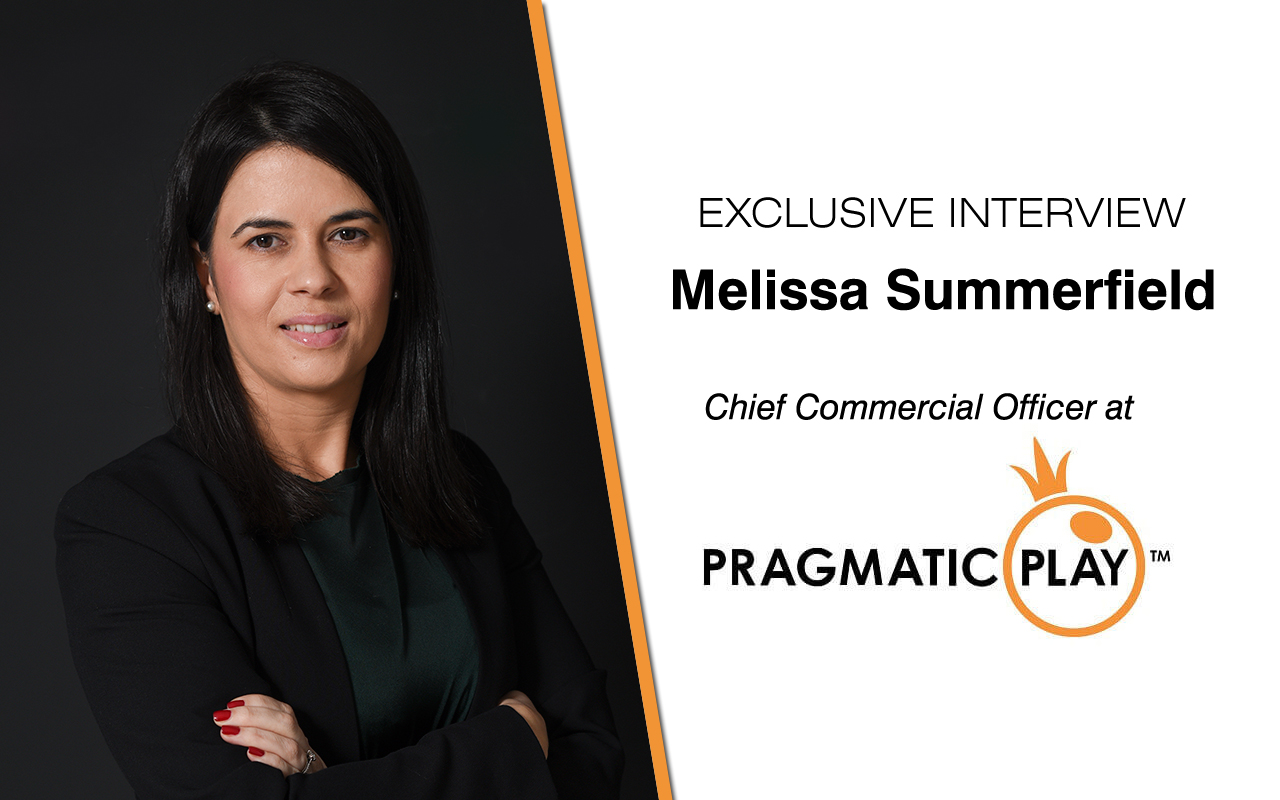 Reading Time:
4
minutes
It is my great pleasure to introduce my latest interview with a respected women of the gambling industry. Melissa Summerfield is the Chief Commercial Officer at Pragmatic Play. She is the the former VP of Operations at Microgaming and also held the role of Head of Gaming Operations at Bwin.Party.
Melissa is know as an ONLINE GAMING LEADER and she is results driven, commercial minded, customer focused, hardworking and creative marketing /business graduate with 15 years of management experience in the online gaming industry focusing in Casino and Games but also experience in Sportsbook, Poker and Bingo. She has a proven track record of accomplishment in delivering budgeted KPI's, NGR growth, global player retention marketing and product operations. Melissa also possess strong budget and people management skills in a complex in-house technology business, located across multiple jurisdictions and operating internationally.
First of all, thank you very much for accepting this interview. I would like to ask you to introduce yourself to our readers and tell us when and why you started working in this industry?
Melissa: With pleasure. I began my career in the industry with BetVictor, where I was a key part of establishing the operator's casino offering. I also enjoyed a long and productive period with Party Gaming and bwin.party (now GVC), spending more than four years as the Head of Gaming Operations. I joined Pragmatic Play from Microgaming, where I worked as VP of Operations for Gibraltar and LatAm, overseeing the company's strategy in Gibraltar, Spain and Latin America.
It is fair to say that the speed and innovation of the iGaming industry was a core part of it's appeal to me, and since beginning with BetVictor I haven't looked back.
You have been recently appointed as Chief Commercial Officer at Pragmatic Play – congratulations on the new role! Tell us about your new position, and your tasks and responsibilities at Pragmatic Play.
Melissa: As Chief Commercial Officer, I work with our commercial team as we continue to expand the Pragmatic Play brand's reach with new partners and into new territories.
This incorporates many aspects that make up our consistent and high-quality delivery, encompassing sales, client services and liaising with our team of experienced developers to ensure we are all singing from the same hymn sheet. I definitely feel I've found my feet quickly, and working with such an excellent team of iGaming professionals has certainly been a great help in that.
We had a hugely productive few days at ICE Totally Gaming, speaking with many operators and suppliers interested in incorporating our flourishing portfolio of games, and I aim to continue helping Pragmatic Play to capitalise on its potential.
Pragmatic Play is one of the fastest growing mobile and desktop providers of digital casino games for the online gaming industry. Could you please introduce the company for our readers?
Melissa: Pragmatic Play certainly is growing fast, delivering two online casino games every month. We have a thriving suite of more than 80 HTML5 video slots that we add to with an expertly-modelled new releases. Our games are all based around a design philosophy that appeals to classic slots fans both new and old, where every spin of the reels provides the player with all-important feedback on how they have won, or how they might win next time.
We pack our games with innovative bonus features, such as our signature win multiplier reel in Aztec Gems, and the T. Rex and mighty mammoth that clash in Jurassic Giants to unlock the biggest wins.
With the pace that the iGaming industry moves at, it is fair to say that to stand still is to risk being left behind. With this in mind, we recently grew our offering in two new product verticals, introducing seven new scratchcards based on our popular video slot titles, with a €1m top prize, and the market's most customizable, mobile-driven bingo product.
In short, we are continually expanding our range of products, backed by an experienced team with innovative ideas to enhance the gaming experience. Our games prove consistently popular with players, and profitable for our operating partners, and we'll have a lot of news for your readers in the coming months.
Having such a rich professional experience, my next question would be which have been the most difficult periods in your career so far, and what do you consider your personal success?
Melissa: There are always challenges to any career, and like many who work in iGaming, one aspect is to ensure that you are always ahead of the curve when it comes to delivering innovation. The interaction between online casino and player has become increasingly sophisticated in recent years, and it is paramount that you do not allow yourself to be stationary when it comes to bringing players new gameplay experiences. At Pragmatic Play, we are keenly aware of this, and we are finding great success with our dedicated release cycle of two new games a month that are packed with dazzling graphics and bonus games.
Can you tell us about your future plans and projects regarding your professional life?
Melissa: Having settled into the role of Chief Commercial Officer, my number one priority is to continue working effectively with the growing team we have in place at Pragmatic Play in delivering consistent success. We have recently secured significant integrations with companies including Betclic and William Hill, and are live with many of the world's leading casino operators including LeoVegas, Betsson and GVC Holdings. We have a number of similar deals in the pipeline to be announced in the coming weeks.
Our games are proving hugely popular with players, as well as profitable for our partners, and my aim is to see our commercial reach keep expanding.
What does success mean to you and do you consider your career a successful one?
Melissa: On a professional level, I would say that success often comes from deriving satisfaction and the sense of accomplishment that follows hard work and progress, as part of a team that is all pulling in the same direction. This is certainly something I have found so far in my new role, and I'm looking forward to seeing what the future holds.
With this occasion, I would also like to thank you for following my interview series and for sharing these information with your colleagues and partners. If you would like to be featured in an upcoming interview, please send me an e-mail to [email protected] and I will happily get back to you!
"As the CIS's second largest country, we're looking at one of Europe's greatest growth opportunities." Exclusive Ukraine interview with BetGames.TV's Yury Mikhaylov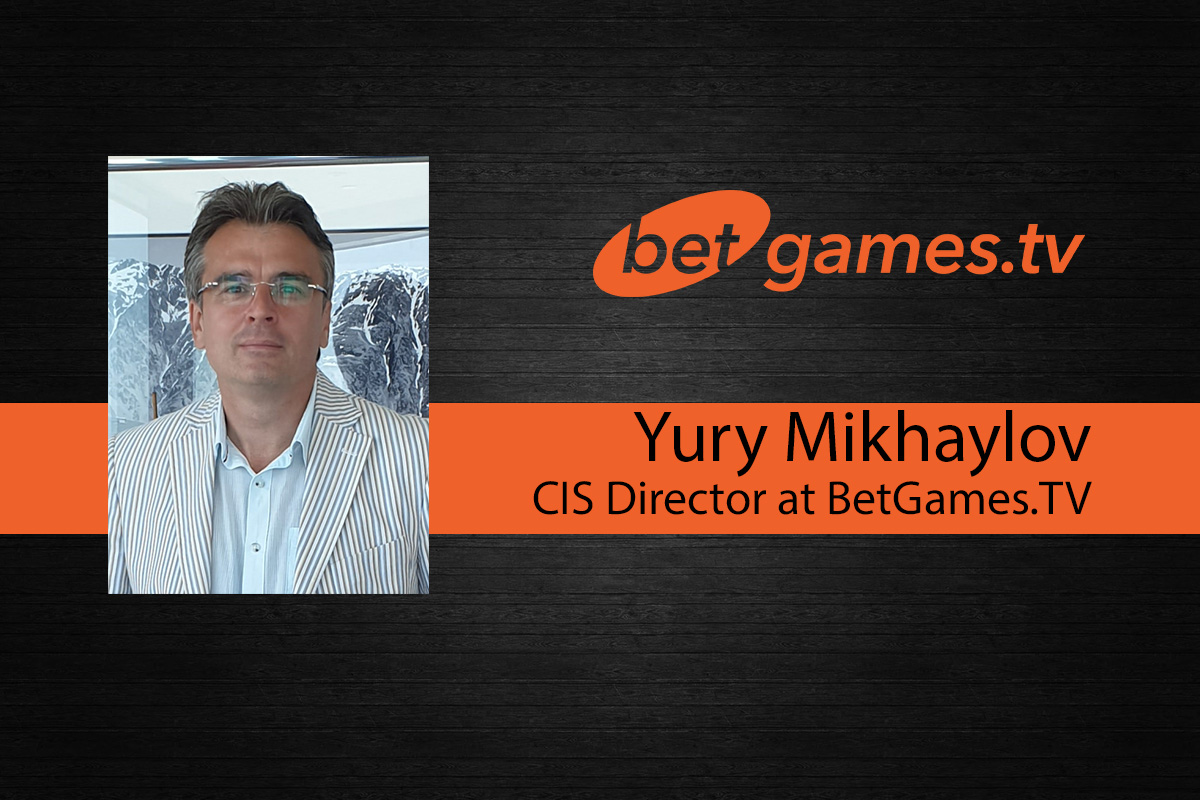 Reading Time:
3
minutes
With the stage now set for history in the making, Ukraine is preparing to open its market for the first time in more than a decade.
Proven as one of Europe's most in-demand live casino suppliers and headquartered in neighbouring Vilnius, we caught up with BetGames.TV's CIS Sales Director Yury Mikhaylov to get his views on Ukraine's potential, as well as his own plans for the market.
With BetGames.TV gearing up to bring its products to the Ukrainian market in the near-term, how do you see prospects here?
As the CIS's second largest country, we're looking at one of Europe's greatest growth opportunities. Infrastructure factors, such as widespread internet access and the prevalence of online banking, have laid a great foundation for a digital-first approach from the outset. Twinned with a market crammed with tech savvy players, and you're looking at a serious boost for national revenue with plenty of potential for online casino, making it an exciting time for all involved.
I would encourage anyone who remains sceptical of the benefits of regulation to consider the example offered by neighbouring Georgia (on a smaller population scale of course!). The country has improved player safety, widened consumer choice and boosted the national economy by attracting new investment. For that reason, it's pleasing to see Ukraine follow the example set by several other regional European markets by putting a framework in place to establish its own gambling industry, and we look forward to playing a part in the market's development.
Has BetGames.TV already established a footprint in the region? Are there any further steps which the regulator needs to take before you do so in Ukraine?
We already have a well-established network with Ukraine's biggest global hitters (such as Favbet and Parimatch), who, as regional heavyweights, are going to be key in shaping how the market develops in its early stages. Both operate an extensive network across the CIS and Europe, and we are on excellent terms with them given the number of jurisdictions we're actively working in together.
On a macro level, the Ukrainian regulator has certainly taken steps in the right direction, although having said that, several inconsistencies remain within the proposed framework, which the authorities must work to clarify in order to fully realise all the advantages of regulation. I'm confident this will be addressed and look forward to seeing updates on this soon enough.
And what are your plans for the market going forward?
From what we've seen so far, I'm certain that the full legalisation and improved transparency of the Ukrainian market will add a wealth of new opportunities for us, particularly when it comes to online casino.
We've been hugely successful in Belarus in a similar format – where we went online with the country's first digital offering (launched by Parimatch) and have already outperformed every slot supplier on the market there. We also offer far superior margins to our competitors, and in many cases, theseare greater than sports betting itself, so I see plenty of potential for us to sit alongside newly established Ukrainian sportsbooks too without cannibalising spend.
Accordingly, I believe we're in a strong position to capitalise on the Ukrainian market's likely huge customer base as soon as we go live there, and I'm sure we'll prove to be key in helping operators make their mark on the territory. As well as our award-winning live dealer offering (fully developed in-house), we've also got a raft of marketing and promotional services that are going to be tailored to a jurisdiction where we are already familiar with what players are looking for.
How do you envisage Ukraine's commercial landscape will shape up in the coming years? Do you expect to see a lot of competition?
New market entries require considerable resources. Compliance procedures can be complex, time-consuming and geographically differentiated. For that reason, local knowledge and contact networks tend to play an important role. Ukraine is no different: with a high bar set for entry, many anticipate that the territory's commercial future belongs to those who are already present within it.
Of course, given a population of close to 40 million, we're dealing with one of Europe's largest markets in terms of potential– so I'm sure plenty of our international operator friends and partners will also be eyeing it with interest. Given how pivotal we have been this year in boosting global partners' operating revenue and acquisition efforts, I'm also sure we'll prove ourselves to be a valuable asset in helping our partners' operations get going there as soon as they go live.
The value of exclusive content with Andy Sekula and Marcin Kalbarczyk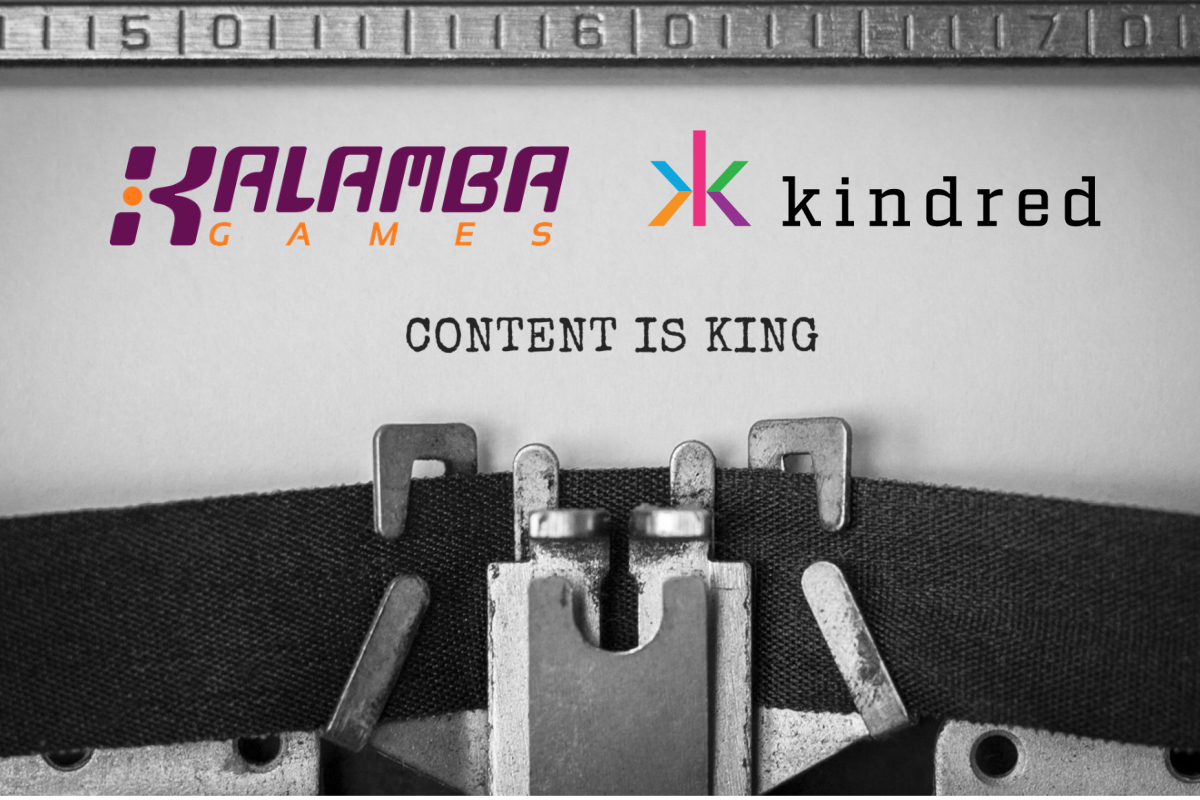 Reading Time:
5
minutes
Kalamba Games have worked with Kindred on producing new timed-exclusive Ducks Till Dawn.  Ahead of the release we caught up with Andy Sekula, Head of Games at Kalamba, and Marcin Kalbarczyk, Kindred's Senior Casino Product Manager, to discuss how exclusive titles benefit both supplier and operator, and how the title came to be.
Why did you guys decide to get together to develop exclusive content? What's the thinking behind making exclusive titles?
AS: It's great for us, the supplier, because we can leverage operators' experience and knowledge of the player base when working on the game. It's a true feedback loop that gives real weight to the design process and puts our developers much closer to our end user, and also gives us insight into the marketing machinery of an operator, which is different to our own.
There are of course also commercial benefits – both in the sharing of development cost and in that we can see two peaks in terms of bets – the exclusive release and later, the release on the network.
MK: For the operator, being able to offer a product that is not available anywhere else, is a very strong, unique selling point. Exclusive games are a great way to differentiate ourselves from competition, especially these days when content saturation in the igaming industry is rapidly increasing.
The second reason, like Andy says, is the commercial reason. Our data from recent years proves that the reduced revenue share makes a massive difference, especially when so many marketing activities are focused on our exclusive releases.
Lastly, we are the experts who know our customer base. Through analysis of features from hundreds released slots, we are able to determine which ones have the highest chance of best performance. By building an exclusive game in collaboration with an experienced studio, we get a chance to implement that knowledge.
What are the benefits for both parties in having suppliers dedicate a game to one single operator?
MK: For both emerging and established suppliers, it's a great boost for reputation to have their game released exclusively with a big operator. With so much marketing focus being directed at these games, it's obvious that their reach will be stronger than any regular release.
The financial side is also a strong benefit. Through the upfront fee, suppliers get to partially, or even fully, cover their production cost. In exchange for that, we get a chance to create a game according to our guidelines.
AS: Exactly, there are great benefits for us in working closely with operators when building games, but for the operator having a potential hit on exclusivity will drive more users to the casino and also make the current player base stay engaged for longer in anticipation of content that's not available elsewhere.
Where does the balance sit in creating a game that is in keeping with the studio's style yet meets the requirements of the operator?
AS: The most important thing is to find the chemistry between operators' needs, which are the expression of what makes players excited, and what the supplies feel strong at. In other words there must be a chemistry which I'm pleased to say was in full effect on the production of Ducks Till Dawn! In our experience it's quite rare to find 'hard' requirements as much of the game development process is truly a creative one, but there may be some themes or math models that resonate better than others with a particular operator's audience, or indeed an operator's priority list at any given time.
MK: Yes, an open-minded approach is very important here. Sometimes operators want a specific type of game and they look for a supplier that specialises in that particular area, let's say a cluster slot or a 3×3 one. Then they are comfortable with handing over the production to them because they know this is the kind of game they do best. They don't have to be included that much.
The situation can be completely the opposite when the operator has unique needs or is trying to introduce innovation in regard to mechanics and features. Then the supplier's flexibility becomes a priority.
During the Ducks Till Dawn production, the flexibility of Kalamba Games team and some of their already proven mechanics were a perfect mixture.
How did the process of collaboration work between Kalamba and Kindred when creating Ducks Till Dawn?
MK: We worked with a number of suppliers throughout 2018-19 and then in 2020 and Kalamba was very smooth and straightforward to collaborate with. Sometimes suppliers have their set vision of the game and don't like to implement drastic changes proposed by the operator. Kalamba was very flexible on that point and accommodated all of our feedback on what we thought would resonate with our customers better, which made this a great cooperation.
AS: It went really smoothly, because we all liked the core mechanics of the game which we considered for a while and later decided would be expressed as CASH DUCKS, which we imported from a land based slot. We've had regular meetings and a lot of valuable feedback from the Kindred guys, which allowed us to get a better understanding of what might potentially make players feel excited.
Are there any specific features in DtD that you think will particularly appeal to Kindred players?
MK: Definitely the Cash Ducks. This was initially inspired by a slot machine from the  land-based casino segment. The Kalamba team showed it to us on one of the first meetings and together we developed it together into a unique mechanic. We all thought it would work very well if the instant win symbols would move horizontally across the screen and that's when the amusement park shooting range idea was born. Since the release date was already planned just before Halloween, it made sense to add a bit of spooky atmosphere. A great title completed the theme perfectly.
AS:  For sure, we're also confident that the SpinBoost feature will be a big hit because it allows players to have a slightly longer target to hit which makes the game more entertaining and more exciting for a longer period.
More generally, are we seeing greater collaboration between operators and suppliers in the game development process? Do you expect we will see more of these types of collaborations?
AS: Definitely, the collaboration with suppliers gives operators an opportunity to cater for the tastes of their player base in a more customised manner.
MK: It's a very reasonable choice for both operators and suppliers to go that way, because it usually provides a good balance between investment and return in addition to exposure towards industry and boost to the reputation. Content saturation is currently huge and it's going to get even more congested, presenting a significant challenge to operators who want to differentiate their offering. We can see that most of the big tier one operators have exclusive offers from time to time – some more frequently but it's definitely something that is growing in the gaming industry.
Should operators play a bigger role in content creation? If so, how?
AS: Cooperating with game studios will ensure that the needs and wants of the players are met. I'm sure that suppliers can learn a lot from them, which would result in more effective collaboration and better entertainment for players!
MK: Operators are exposed to a massive amount of content during their game selection process. That gives them a perfect overview of what is present on the market and what players might still need. I think operators are often capable of providing valuable input, which suppliers may utilize in their productions. Such collaborations are definitely valuable and should happen more often as it's a good way to come across the next industry-revolutionizing idea.
Any final thoughts about Ducks Till Dawn?
AS: As mentioned, it's been a great collaboration and we look forward to seeing how this goes. It's a feature-packed game which we think will resonate really strongly with players.
MK: I'm very pleased with how the game came out. There were many different ideas during the production process. We went through a couple of different themes that we wanted to utilise in this game. But in the end, all the pieces came together perfectly; the theme, the mechanics; the SpinBoost feature and the title, of course. We've created a really really attractive product and I have huge hopes for that to blow away our customer base!
"When it comes to player behaviour, land-based customers have a different profile to those who only bet online": Exclusive interview with GAMING1's Sylvain Boniver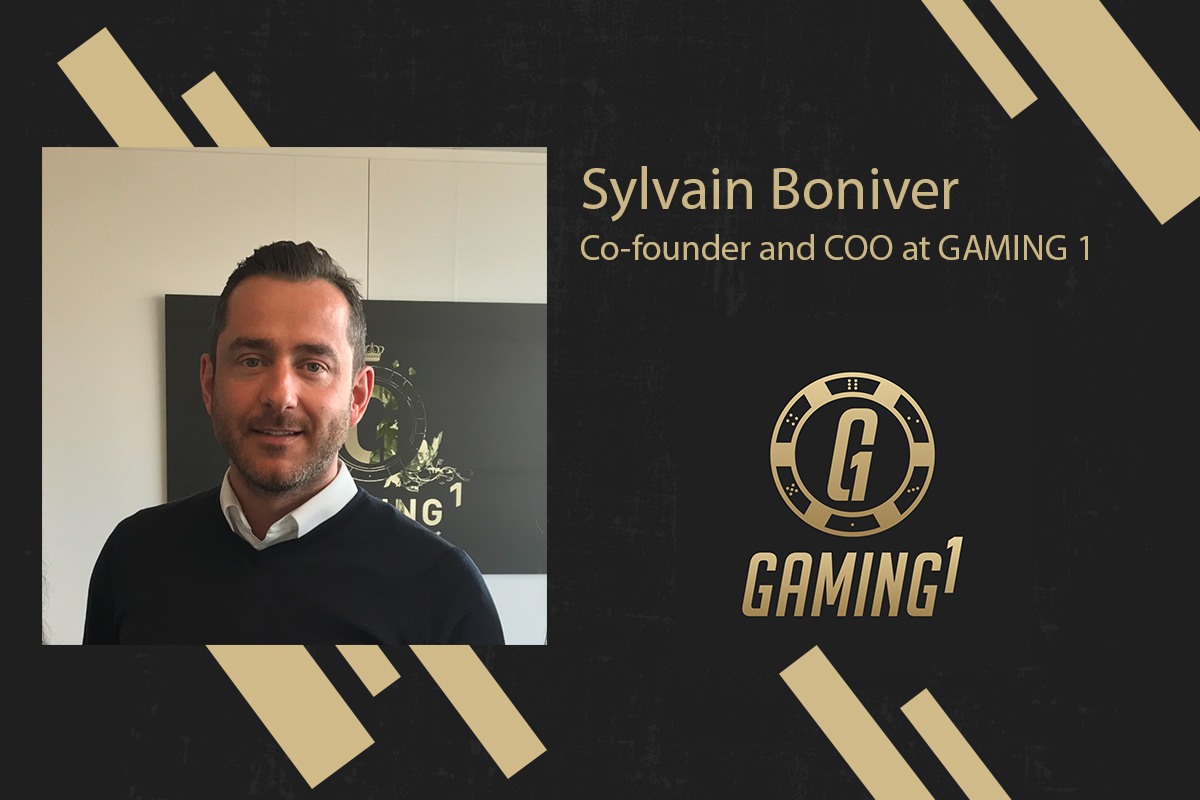 Reading Time:
4
minutes
Casino and sports betting group GAMING1 is by far one of Belgium's best-known suppliers, with over 42 gaming halls and casinos across Belgium, Switzerland and France – as well as 20 online operations globally.
Offering some excellent insight into how land-based vs. online has played out this year, we caught up with GAMING1's Co-founder and COO, Sylvain Boniver to hear the latest on Europe's market developments.
First off, for those who don't know you – can you tell our readers about GAMING1 and what you do?
GAMING1 is a casino and sports betting group, which leads the land-based and online market in its native territory of Belgium and beyond. Leveraging almost three decades of industry experience, our unique business model remains as invaluable as ever.
Combining the network and brand power of a top land-based operator with advanced proprietary technology, we create cutting-edge digital channels for casinos and sportsbooks looking to step up their online operations. In total, we have more than 42 gaming halls and casino resorts in Belgium, Switzerland, and France, as well as managing a portfolio of online operations in regulated markets across the globe.
GAMING1 has a strong track record in Portugal, how has the market performed there this year?
GAMING1 was the first online operator to go live in Portugal with Estoril. The venture has been fruitful, and we've enjoyed cultivating such a productive commercial relationship with our valued partners at the company.
Although we're proud to lead the way in Portugal when it comes to market share, we have no plans to rest on our laurels, and our sights are firmly set on continued growth in the territory. In the first quarter of 2020, we recorded an overall increase in GGR of 19% despite the hiatus on sporting fixtures. With the country's most popular competitions now back up and running, the future looks promising.
How do you see the current state of the country's iGaming market? Do you think it differs from other European markets? If so, how? 
Portugal is a market which is becoming increasingly competitive. At its inception, commercial activity was restricted to local companies, but it long since attracted widespread international attention.
From a legal perspective, the tax review conducted earlier this year was welcomed by operators. The previous system stifled competition, driving the market underground to the benefit of illegal actors.
The current regime, however, remains burdensome. The black market still comprises more than half of the Portuguese gambling industry's total commercial activity. The situation isn't helped by needlessly restrictive regulations, but I'm optimistic that the situation will be resolved in due course.
How much of a land-based tradition do we have there? Is it harder to convert land-based players than in other markets?
It's fair to say that Portugal's land-based market is unique. It differs radically from that found in neighbouring Spain, for example. Casinos are the only place where you'll find land-based bettors enjoying their favourite games – the slot machines seen in Spanish bars, arcades and even street corners do not exist in Portugal.
The country is currently home to just 10 casinos, three of which belong to our partner, Estoril Sol. That makes it a lot more challenging to create an omnichannel experience for players throughout Portugal, so we've chosen to focus on the regions where we are physically present.
When it comes to player behaviour, land-based customers have a different profile to those who only bet online. The cultures that exist around both verticals can also be very different, so the idea that it's easy and effortless to bring land-based players online is fatally flawed.
Regarding player behaviour, land-based customers have a different profile than pure online customers and also different 'cultures'; so, the idea that the conversion from land based to online is natural and easy, is not that simple.
How has COVID-19 affected the online partnerships through and betting and gaming services you offer to land-based operators?
The closure of land-based establishments has underlined the imperative for operators in that vertical to expand their online activities. Our partners have been successful at redirecting land-based customers to their digital operation, thus limiting the financial impact of the outbreak.
The pandemic has also accelerated many of the partnerships that are in our pipeline, but have not yet been finalised. We're in discussion with a number of operators looking to step up their online offering which, in today's market, is a matter of survival given the temporarily reduced presence of land-based.
Why are these better for operators in the current climate than a traditional supplier agreement? 
The difference is that we win or lose together. Traditional suppliers often continue to charge for services regardless of the commercial success enjoyed by their operator clients. GAMING1, on the other hand, shares the same interests and objectives as its partners.
With more than 27-years of industry experience under our belt, operators know that GAMING1 is a partner that can always be relied upon. Focusing on a small number of projects means that we can invest more time and resources into a given partnership than traditional suppliers would. Unlike conventional providers, GAMING1 proactively helps operators bring land-based players online.
What does the short-term future hold for Europe's casino industry, and how can you help your partners during this turbulent time?  
Changes in player habits, coupled with Covid-induced restrictions, are likely to create challenges for operators without an online outlet. Those who have a synergised land-based and digital offering, on the other hand, will be much better equipped to weather the storm that is sweeping the global economy. For those in the former category, GAMING1 stands ready to help deliver an omnichannel experience to their players.
Which new European markets are on your radar? Are there any we should be keeping a close eye on?
We have our sites firmly set on French expansion, and are creating a land-based network in the country with our exciting new brand, 'Circus'. We currently operate 6 casinos there, including a Club in Paris, and have undertaken a joint venture with valued partners JOA, who run 33 French-based casinos.
Of course, we are also eagerly awaiting online casino regulation and expect that the covid crisis will accelerate that process.
The Netherlands market also offers interesting prospects. Its authorities have just adopted a law to regulate the gambling industry, and we are preparing to enter the country with a top tier partner, so stay tuned for more info soon enough!