Exclusive Interview with Melissa Summerfield, CCO at Pragmatic Play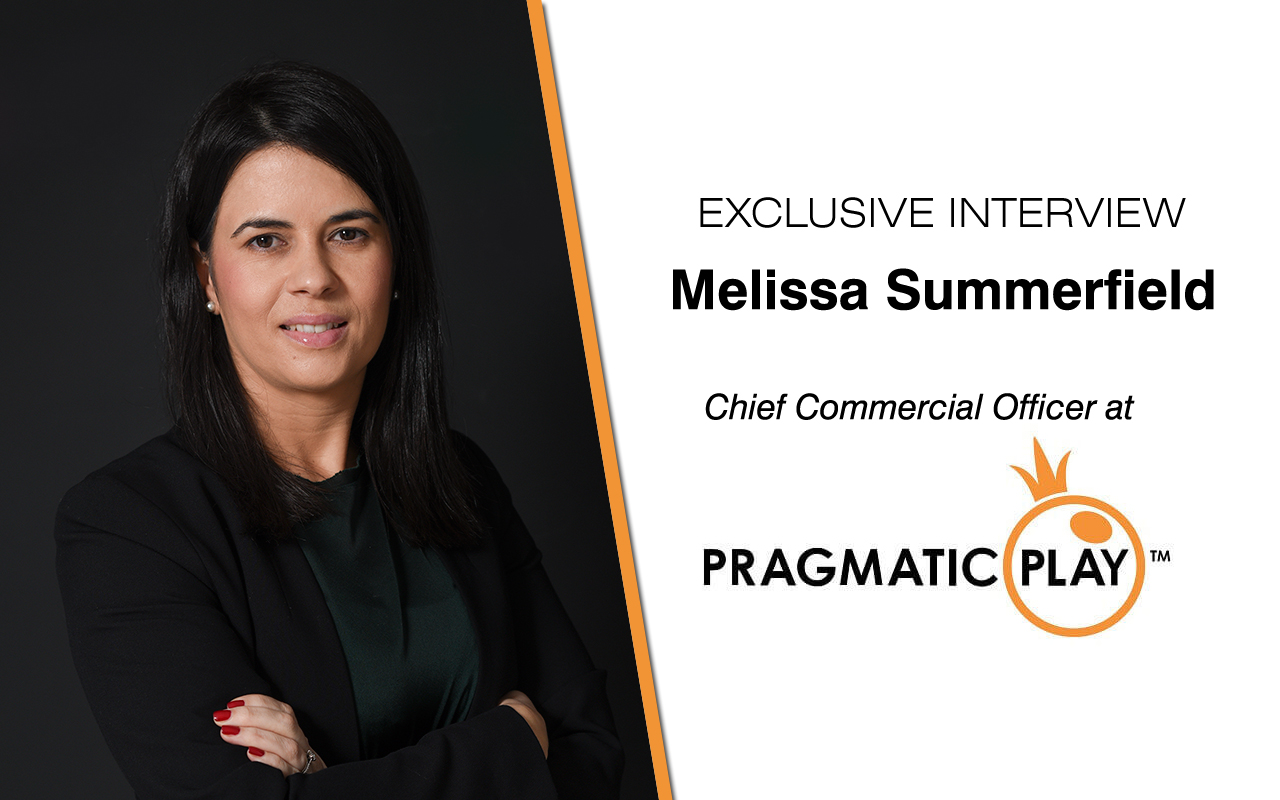 Reading Time:
4
minutes
It is my great pleasure to introduce my latest interview with a respected women of the gambling industry. Melissa Summerfield is the Chief Commercial Officer at Pragmatic Play. She is the the former VP of Operations at Microgaming and also held the role of Head of Gaming Operations at Bwin.Party.
Melissa is know as an ONLINE GAMING LEADER and she is results driven, commercial minded, customer focused, hardworking and creative marketing /business graduate with 15 years of management experience in the online gaming industry focusing in Casino and Games but also experience in Sportsbook, Poker and Bingo. She has a proven track record of accomplishment in delivering budgeted KPI's, NGR growth, global player retention marketing and product operations. Melissa also possess strong budget and people management skills in a complex in-house technology business, located across multiple jurisdictions and operating internationally.
First of all, thank you very much for accepting this interview. I would like to ask you to introduce yourself to our readers and tell us when and why you started working in this industry?
Melissa: With pleasure. I began my career in the industry with BetVictor, where I was a key part of establishing the operator's casino offering. I also enjoyed a long and productive period with Party Gaming and bwin.party (now GVC), spending more than four years as the Head of Gaming Operations. I joined Pragmatic Play from Microgaming, where I worked as VP of Operations for Gibraltar and LatAm, overseeing the company's strategy in Gibraltar, Spain and Latin America.
It is fair to say that the speed and innovation of the iGaming industry was a core part of it's appeal to me, and since beginning with BetVictor I haven't looked back.
You have been recently appointed as Chief Commercial Officer at Pragmatic Play – congratulations on the new role! Tell us about your new position, and your tasks and responsibilities at Pragmatic Play.
Melissa: As Chief Commercial Officer, I work with our commercial team as we continue to expand the Pragmatic Play brand's reach with new partners and into new territories.
This incorporates many aspects that make up our consistent and high-quality delivery, encompassing sales, client services and liaising with our team of experienced developers to ensure we are all singing from the same hymn sheet. I definitely feel I've found my feet quickly, and working with such an excellent team of iGaming professionals has certainly been a great help in that.
We had a hugely productive few days at ICE Totally Gaming, speaking with many operators and suppliers interested in incorporating our flourishing portfolio of games, and I aim to continue helping Pragmatic Play to capitalise on its potential.
Pragmatic Play is one of the fastest growing mobile and desktop providers of digital casino games for the online gaming industry. Could you please introduce the company for our readers?
Melissa: Pragmatic Play certainly is growing fast, delivering two online casino games every month. We have a thriving suite of more than 80 HTML5 video slots that we add to with an expertly-modelled new releases. Our games are all based around a design philosophy that appeals to classic slots fans both new and old, where every spin of the reels provides the player with all-important feedback on how they have won, or how they might win next time.
We pack our games with innovative bonus features, such as our signature win multiplier reel in Aztec Gems, and the T. Rex and mighty mammoth that clash in Jurassic Giants to unlock the biggest wins.
With the pace that the iGaming industry moves at, it is fair to say that to stand still is to risk being left behind. With this in mind, we recently grew our offering in two new product verticals, introducing seven new scratchcards based on our popular video slot titles, with a €1m top prize, and the market's most customizable, mobile-driven bingo product.
In short, we are continually expanding our range of products, backed by an experienced team with innovative ideas to enhance the gaming experience. Our games prove consistently popular with players, and profitable for our operating partners, and we'll have a lot of news for your readers in the coming months.
Having such a rich professional experience, my next question would be which have been the most difficult periods in your career so far, and what do you consider your personal success?
Melissa: There are always challenges to any career, and like many who work in iGaming, one aspect is to ensure that you are always ahead of the curve when it comes to delivering innovation. The interaction between online casino and player has become increasingly sophisticated in recent years, and it is paramount that you do not allow yourself to be stationary when it comes to bringing players new gameplay experiences. At Pragmatic Play, we are keenly aware of this, and we are finding great success with our dedicated release cycle of two new games a month that are packed with dazzling graphics and bonus games.
Can you tell us about your future plans and projects regarding your professional life?
Melissa: Having settled into the role of Chief Commercial Officer, my number one priority is to continue working effectively with the growing team we have in place at Pragmatic Play in delivering consistent success. We have recently secured significant integrations with companies including Betclic and William Hill, and are live with many of the world's leading casino operators including LeoVegas, Betsson and GVC Holdings. We have a number of similar deals in the pipeline to be announced in the coming weeks.
Our games are proving hugely popular with players, as well as profitable for our partners, and my aim is to see our commercial reach keep expanding.
What does success mean to you and do you consider your career a successful one?
Melissa: On a professional level, I would say that success often comes from deriving satisfaction and the sense of accomplishment that follows hard work and progress, as part of a team that is all pulling in the same direction. This is certainly something I have found so far in my new role, and I'm looking forward to seeing what the future holds.
With this occasion, I would also like to thank you for following my interview series and for sharing these information with your colleagues and partners. If you would like to be featured in an upcoming interview, please send me an e-mail to [email protected] and I will happily get back to you!

Women at Reflex | Surj Stott Interview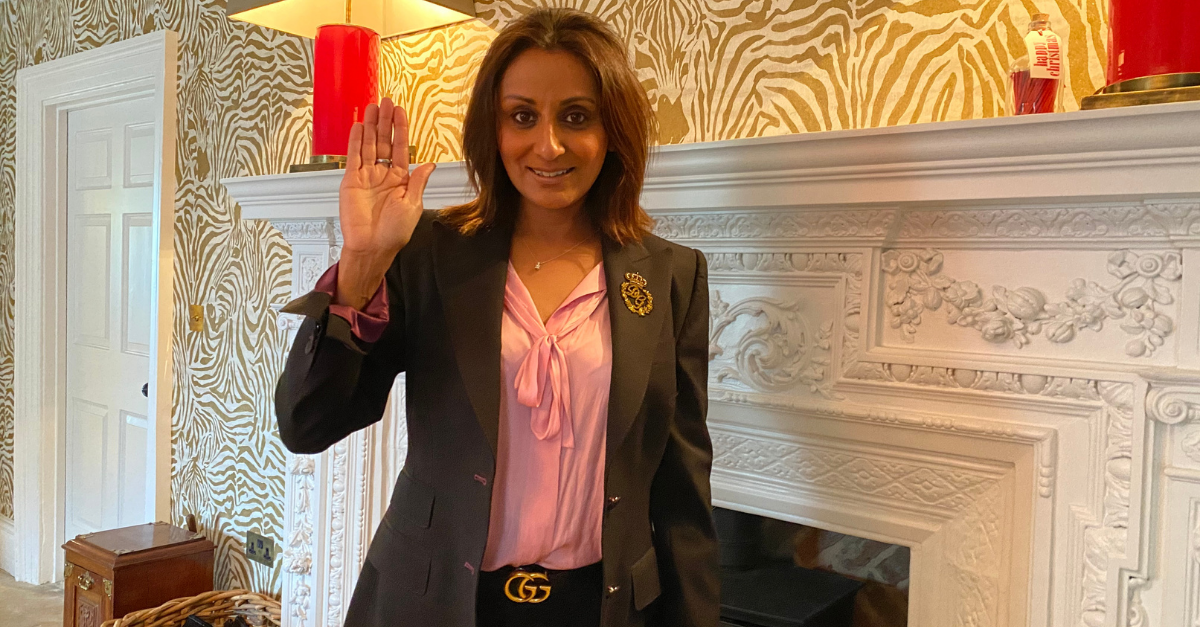 Reading Time:
5
minutes
Each year, the 8th March marks International Women's day (IWD). In 2021, let's pay attention to this year's bold theme which is, 'Choose to challenge'.  The time is now to challenge inequality, call out bias, question stereotypes with the aim to forge an inclusive world.
It will come as no surprise that the gambling sector is both very white and very male. The lack of women working in senior positions is astounding.  Of the women who do work in the sector, they are more likely to work in retail, HR or administrative functions. The Gambling Commission's recent annual report has confirmed that women are gambling in similar numbers to men. If we want games to be representative of the players, it's important that teams creating them offer a diverse and varied perspective. In which case, encouraging more women to work in the sector can only be positive.
We chat to Surj Stott – Head of Sales at Reflex Gaming to discuss her incredible journey from a run-away, wayward teenager to helping build one of the UK's leading machine producers.  We get her views on what she would choose to challenge on IWD.

1. Hi Surj, tell us about your role at Reflex Gaming
I head up the sales and marketing function, so customer account management is a big part of the job.   Along with Steve Clark, I help manage our customer relationships.  At Reflex, we pride ourselves on great partnerships with pub retailers, operators and our AGC customer base.
Day-to-day, I also manage our production schedule and liaise closely with our production and logistics teams to ensure that our games are delivered to customers on time.
I'm also responsible for planning our events, including major expos, such as ICE, EAG and ACOS. I really enjoy this side of things, due to my love of people and socialising. The cancellations of both EAG and ICE this year have been a blow for Reflex, as both events are important marketing platforms for us to showcase our new product lines.  They also provide a great opportunity to speak to our customers and learn their requirements and find out what is performing well on their estates.
2. How has the global pandemic impacted on Reflex Gaming?
At the start of 2020, the outlook was positive for Reflex, we were acquired by the Dransfield Group in 2019 and we had established ourselves as one of the country's leading machine suppliers to the pub and club sectors.
The first lockdown resulted in our entire customer base being closed which wiped out our forward-looking orders.  We consequently made strategic decisions to fast track our drive to the online space. We have formed strategic alliances with two major distributors, Yggdrasil and Stakelogic. These give us the opportunity to penetrate the online slot market quickly and get our games in front of more players via their vast distribution networks. This is typical of the Reflex psyche in that, being faced with the biggest negative impact imaginable to our existing business, we have leveraged opportunities that have been unaffected by the pandemic.
However, it is very disappointing that the Government have given very little support to manufacturers and suppliers to the leisure and hospitality industry. Supply chain companies like Reflex have simply slipped through the Government's support net. Other than the furlough scheme, we've had no additional support and it has been a real struggle to operate for 14 months with, effectively, no income.  We have tried to lobby for a business support grant and a rates relief, but with no success to date.
I am a strong character and I've managed to remain positive throughout the pandemic.  We need to focus on the future and there is now some light at the end of this long tunnel, through the impressive vaccine rollout which has resulted in the Government's roadmap out of lockdown.  Right now, it seems that the leisure and hospitality industry will reopen in April/May as planned, and if people opt for "staycations", these will be positive steps to ease the recovery of the sector.
3. How did you get into this sector?
I grew up in Leicester in a first-generation Indian family.  At the age of 15, my parents had arranged for my marriage to a goat farmer, based in India.   My instincts told me that it did not feel right, and it certainly wasn't a life I wanted. I took the drastic step to do a runner, and I haven't looked back since!
As you can imagine, leaving home at 15 was tough, but I was fortunate to have a good network of friends who helped me through the situation.  I'm thankful that I didn't end up in the wrong crowd.
I was running a successful Nottingham city centre pub in my early twenties, following which I established my own bar in Newark. This meant working very long and unsociable hours, and with a young child, often proved to be difficult. I decided that more of a 9-5 job would better suit my home / work life balance and I mentioned this in conversation with one of the customers in my bar, who happened to work at a local gaming machine business called BWB.  An opportunity came up there, so I applied. I was interviewed, got the job, and began my career in gaming at BWB. After a while, I moved into a sales role and it was whilst I was working here that I met my husband, Quentin, (these days the MD of Reflex Gaming).
4. What would you tell your younger self?
It would be to trust your instincts.  At 15, my decision to leave home was very much a "Sliding doors" moment.  Although it was the risky choice, I went with my instincts. Fortunately, I have no regrets.
Also understand that sometimes you may have to work harder and apply more attention to detail than some male colleagues.  Enjoy the journey and don't be afraid to be yourself!
5. What barriers have you faced, as a woman, in becoming successful in your field? How did you overcome them?
When I first started my career in this sector, sadly, I did experience both racial and sexual discrimination.   I don't get easily intimidated and the discrimination ultimately made me a stronger person. I have proved myself with great determination irrespective of other people's prejudices.
However, I have witnessed much progression in the industry since I started. I am seeing an increasing number of women in senior positions who have progressed from junior roles and long may this continue.
6. The International Women's day theme is, "Choose to Challenge", what would you choose to challenge?
I passionately believe that there is no place in the world for bullies. Whether this happens in school, at work or your community. We need to take a collective stand against it. I cannot bare people who belittle others to make themselves look superior! Call them out for what they are. I've met a few bullies during my career and behaviour like that should be confined to the Skip of history.
7. What message do you want to send out to young women who are considering a career in this industry?
The i-Gaming sector has opened a huge host of career possibilities.  There are jobs ranging from game design, graphic design, software development, marketing, etc. You will be able to unleash your creativity and let's face it, the end-product is fun. There is never a dull moment in gaming.
It's changed a lot since I started in 1996.  It's more politically correct without being woke.  This is an exciting vibrant industry with a lot of great people in it.  Although the gambling sector might not be everyone's first choice of industry as a career, for me, it's been a blast and I've made a lot of friends from it. I met my husband, and I've had opportunities to meet some very interesting and successful people along the way.
The Betegy story: "With a click of a button, we enable marketing teams to create entire campaigns in just a few seconds"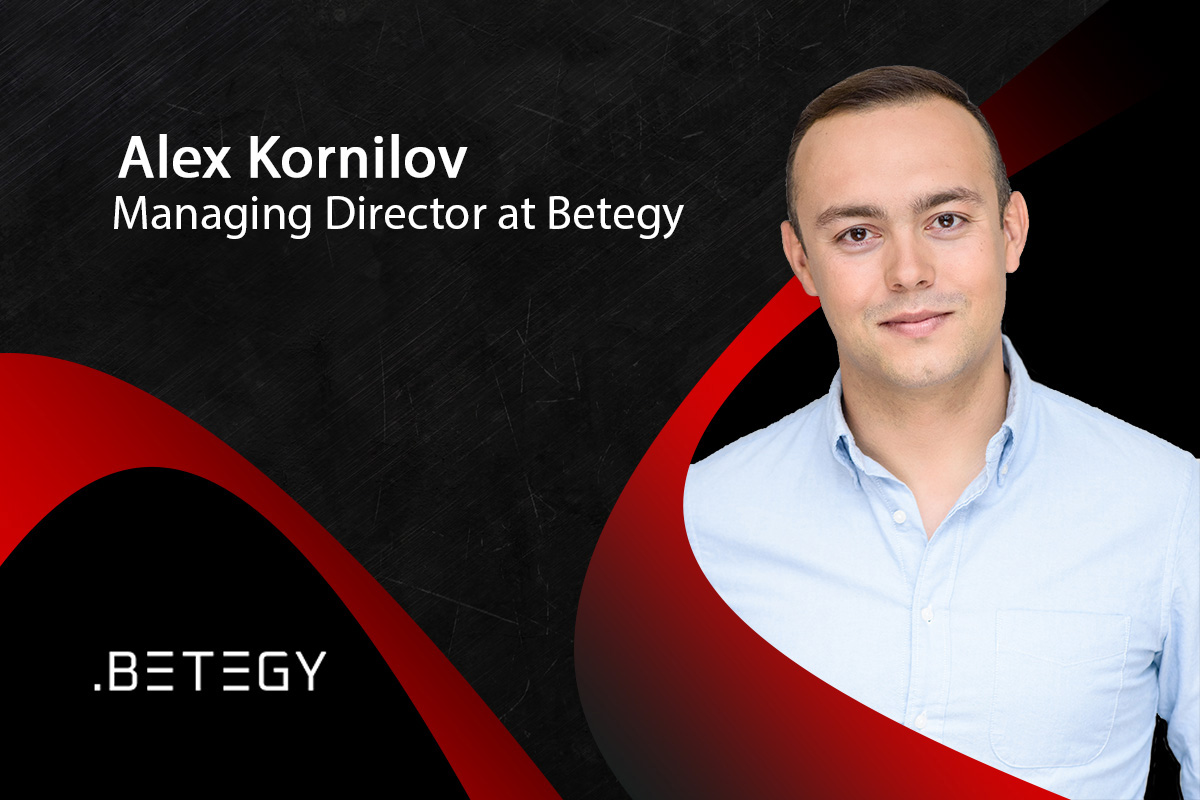 Reading Time:
5
minutes
When it comes to the future of B2C marketing for sports betting and casino – personalisation and automation is going to be the name of the game. We caught up with Alex Kornilov, Founder and Managing Director of content and data specialists Betegy, to talk about his pioneering work in transforming the marketing operations for the likes of Parimatch, Sportsbet.io, ESPN and Yahoo Sports.
Congratulations on Betegy's deal with Parimatch – can you take us through the agreement and what you'll be doing for their teams?
It's a relationship that has been in progress for some time, starting with us initially having a conversation about what we wanted to achieve. Parimatch was looking to optimise its offering to deliver a truly revolutionary style of marketing and this was something we were determined to deliver. Rather than being off-the-shelf, our discussions began with the premise of discovering the challenges Parimatch was facing and offering a bespoke solution.
Our Betegy product overcomes those pain points to engage their customers. Following the exploratory phase, we built a roadmap and a vision. It is vital that nothing is omitted at any stage, because all building blocks are essential in allowing us to create a unique product, vision and brand of the future –one that can truly resonate with players' values.
With a click of a button, Parimatch's marketing teams can now create compelling, personalised campaigns using Betegy's proprietary automated content generation platform in a matter of seconds, rather than the old timeframe of two to three days.
Tell us about Betegy's in-house technology – what was the development process behind it and how did you start out in 2012?
Back then, Betegy was working within data analytics and we had number-crunching algorithms that produced accurate predictions of football matches. We were coming up with predictions for media companies who wanted access to our feed, and this is how we ended up working with the likes of ESPN and Yahoo.
We subsequently realised that data and APIs were one thing, but that there was also a strong need for visualisation. From that starting point, we understood that we needed to create a variety of marketing tools out of that – including social, banners, landing pages and videos, for example – all driven by the APIs connected to our system. When we added odds to this mix, we realised that what we had produced could be very useful for betting operators.
Before we went live with sports betting in 2018, we had been working under the radar to help develop and hone our delivery with operator partners. This learning experience was invaluable as it allowed us to build the product in real time and only after two years of careful preparation, were we really ready to deploy with operators as a true product.
As well as the 'revolutionary' aspects mentioned for Parimatch, what other operators does Betegy work alongside? Does your delivery go beyond sports betting operators?
Every new client in our family benefits from our product and our growth strategy is based around continuous improvement. We work with various operators and each has their own unique pathway, allowing us to create a fully bespoke experience. Our online client Sportsbet.io has a very different strategy to German retail leader Tipico, for example.
We also work with casino products. It's something we have been developing for a while behind the scenes but are only really starting to shout about just now. Out work with 22Bet is a great example of this – in many ways what we have created in this instance is a very similar style of visual generation, only in a new vertical, which shows that we are not simply all about sports betting.
On-air graphics, such as a Bloomberg-style trading experience from the world of finance, is also an area which we envisage as a major growth sector for us. Our platform is all about enhancing the visual experience and we believe that this is something we can certainly bring to the table for media companies in the future.
Looking globally and beyond Europe – what other key markets will you be targeting in the year ahead?
Our attention has already turned towards the Americas. This is definitely a big growth area for us with significant investment. It's very different in scope to our home markets in Europe, which have proven to be highly valuable as learning grounds.
Asia is also a very interesting place for us, having worked closely with the China Sports Lottery previously. India as a market holds big potential too, which is understandable due to its sheer population size. When it comes to that all-famous national sport, cricket, there are some cracking creatives that can be produced to really make things look exciting. While LatAm is also on the horizon, we're not there yet, Africa is interesting too – but we're focusing on energies on other geographies first.
There's a lot of talk about personalisation nowadays,but few companies aside from Betegy are bringing AI-based content personalisation to market. How do you see this changing through 2021 and beyond?  
Our product came about based on client feedback. It was built upon what is needed now and also, what will be required in the future. Naturally, we have a first-mover advantage and the more we publicise and grow, the more we know where the value creation lies going forward.
We expect competitors to arrive on the scene, but we are confident in our leadership within this sphere, in relation to the typical innovation and adoption curve. We are still three to five years of creation ahead of mass market adoption, so there is plenty of time to capture more market share. Given the expertise we've been able to deploy already, as well as the relationships we have built and the understanding we have forged in what engages customers, we are happy to welcome additional players on the field.
What's the case for automated content personalisation being a true gamechanger aside form cost savings? What can it enable your partners to do beyond efficiency?
Automated content personalisation allows for specialisation – bonuses and big events, for example – which can then be segmented by country. Additionally, and more pertinently, it allows for the quick testing of what is effective and what is not, with improvements deployed immediately wherever needed. This allows us to constantly test with creative teams and analyse, together, in real-time to see the effects of certain campaigns, making the tweaks needed.
Tailor-made offers and conversion tools for every single customer also allows us to generate content based on individuals. Machine generated content is another very significant growth area, which I look forward to speaking plenty more about soon enough.
Last but not least, looking ahead at 2021, and especially with the Euros on the horizon, how do you see sports betting playing out this year?
Retail is likely to be open again as we get closer to summer, and this will be welcomed by players – especially those who value the social element of betting. I also expect plenty of co-operation between media and betting companies, working together for mutual benefit and engaging players.
Taking a wider look at the market, I expect popularity of football to drop slightly, just as we saw at the start of the pandemic. When we talk about the younger generation, football has less of a passionate following. This is partially due to a changing mentality, where content is all about swipe-and-scroll and bitesize chunks– quicker gratification for driving higher engagement, rather than sitting to watch a match for 90 minutes.
Other sports offer a far faster format that appeals to younger players. Esports for example, offers lightning-fast gameplay and results and younger generations love this speed and fast action. While football can seem sterile right now, being played out as it is in front of empty stadiums, esports offers interactivity and engagement. This is where betting comes into play, enhancing the overall experience.
Interview with Casino Robots about No Account Casinos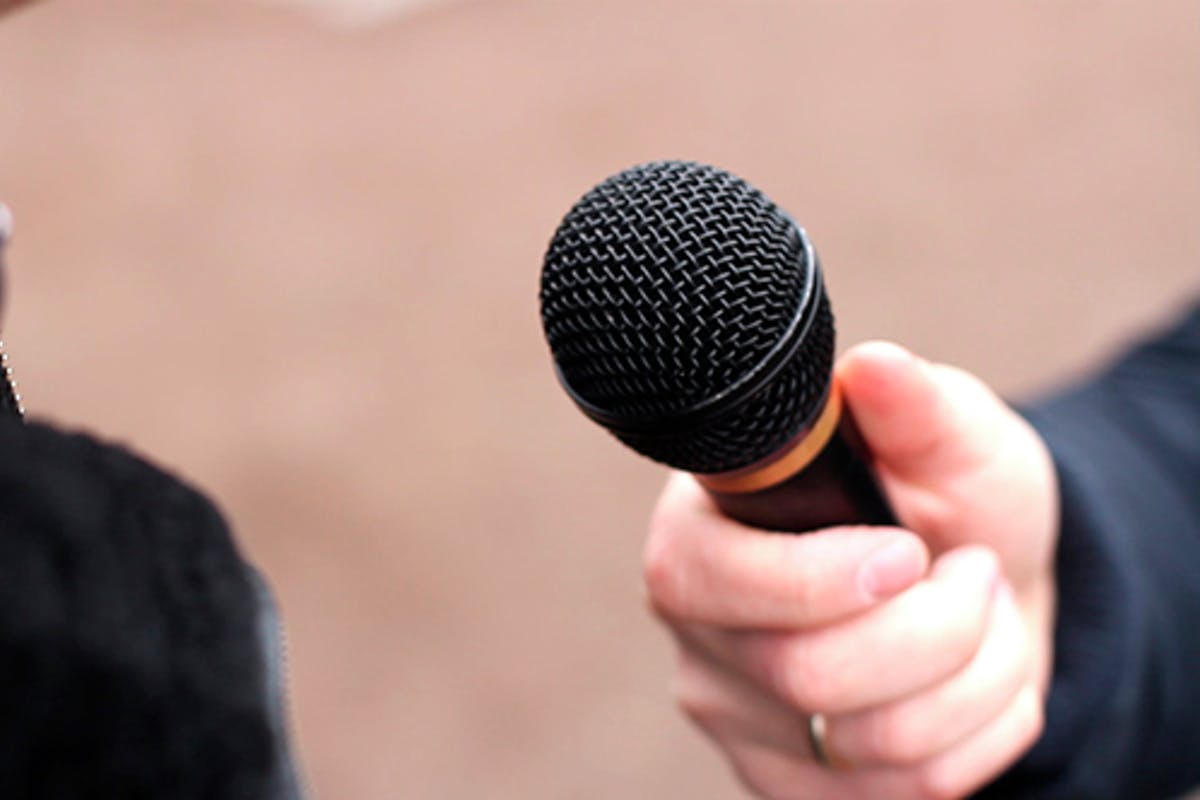 Reading Time:
4
minutes
Casino Robots is a leading online gaming platform where you can play slots, poker, roulette, blackjack, bingo, baccarat, keno, and more – for free.
Why did we choose to interview Casino Robots
There are several online gaming models available and "no account casinos" is one of them. The model is popular with first-time players. There's no signup process or account verification needed to get behind the slots or card tables.
Casino Robots spent time analyzing the offers from all the leading no account casinos. As industry leaders and influencers, Casino Robots aims to give you the information you need to enhance your online gaming experience.
In this post, Casino Robots breaks down the benefit of no account casinos.
Q: Why did you decide to review all of the no account casinos?
A: We decided to review the leading no account casinos in the industry to level the playing field for new gamers. 2020 saw millions of gamblers around the world transition from visiting the local casino to playing online.
With so many new players coming into the digital market to find action, there are plenty of bad actors out there running scam sites. At Casino Robots, we wanted to give players a resource to find the best no account casinos and those they should avoid.
Q: How do you rate the no verification casinos?
A: Assessing a no account casino is a challenging task for our review team. When we look at a no account casino, we're interested in finding out information regarding critical aspects of the platform's safety and fairness.
We start by looking at the casino's cyber-security, ensuring they use encrypted networks and that they meet all aspects of cybersecurity protecting the customer.
We also assess the casinos offering by the speed of transactions – how long it takes to fund your account and process a withdrawal.  Other important factors that sway our decision include the types of payment methods and the support available to players.
Q: Have you tested the no account casinos?
A: Yes, Casino Robots tests all the no account casinos we review. We put real money into accounts, play some games, and make a withdrawal to assess the entire player experience from start to finish.
Q: What are the main differences between traditional and no verification casinos?
A: If you're playing with a traditional online casino, you'll need to sign up for an account. The signup process involves giving the casino your personal information. You'll also need to provide them with a form of photo ID, and in some cases, a proof of address.
The purpose of this process is to fulfill "Know Your Customer" (KYC) policies to prevent money laundering through digital casinos.
With a no account or no verification casino, the operator doesn't request any personal information to open an account. Therefore, if you want to play slots for free, you can do so without handing over your information to marketing teams.
Q: For what kind of persons are no account casinos suitable?
A: If you want to remain anonymous online while playing casino games, a no account casino is your best option. Log onto your VPN, and visit your favorite venue for a few games without anyone requesting personal information from you.
No account casinos suit US players that want to avoid marketers and any regulators sniffing around their digital footprints. With a VPN and a no account casino, no-one knows where you are in the digital universe or what you're doing.
No account casinos are venues suiting first-time online players. These players don't want to jump in the pool right now; they want to get their feet wet in the gaming world. No account casinos are for those players who want to try their luck on a few hands of poker or some slots. Operators understand that not everybody wants to sign up and start playing with thousands of dollars right away.
No account casinos are the so called "fast payout casinos" and are very suitable for those who want to take their money instantly out of the casino. Most of these types of casinos operate with cryptocurrencies and transactions are processed in seconds.
Therefore, no account casinos exist to give players a taste of what they can expect when signing up for a real casino account.
Q: What is Casino Robots' opinion about no account casinos?
A: If you want to play on a no account casino venue, make sure it's legit. Read through the review archives on Casino Robots for more information on the platforms you're thinking about using online.
No account casinos are tremendously beneficial to players if they have good management and follow best practices. However, a few fly-by-night operators run bucket shops designed to steal your information and your account.
Avoiding these venues is essential if you want to prevent identity theft and fraud. Casino Robots point out established and credible platforms for your online no account casino experience.
Q: How do no account casinos operate?
A: Casino Robots explains that no account casinos are different from traditional operators for several reasons. First, they don't require any personal data to sign up, and second, they still offer payouts.
However, most no account casinos put limits on daily withdrawals and deposits. You have the option of raising these limits, but you'll have to submit your information to fulfill KYC and AML requirements.
If you're submitting your information to the casino for a payout, make sure you read the terms and conditions. Pay attention to the parts of the agreement stating what the operator can do with your data.
It's also advisable to sign up for a paycard service or use a form of payment other than your credit card or bank account when funding or withdrawing from your casino account. This strategy puts an extra layer of protection between you and cybercriminals.
Q: What are your final words and recommendations to the clients of such casinos?
A: No account casinos are safe, as long as you stick to the recommended venues in our reviews. We checked all our recommendations, finding them to offer ethical and safe no account casinos for new players.
No account casinos will pay you out, and they come in a variety of options for currencies, including Pounds Sterling, Euro's, Dollars, and even Bitcoin! Try a no account casino experience today with one of our approved gaming websites.