Dubai seeks to become global Esports capital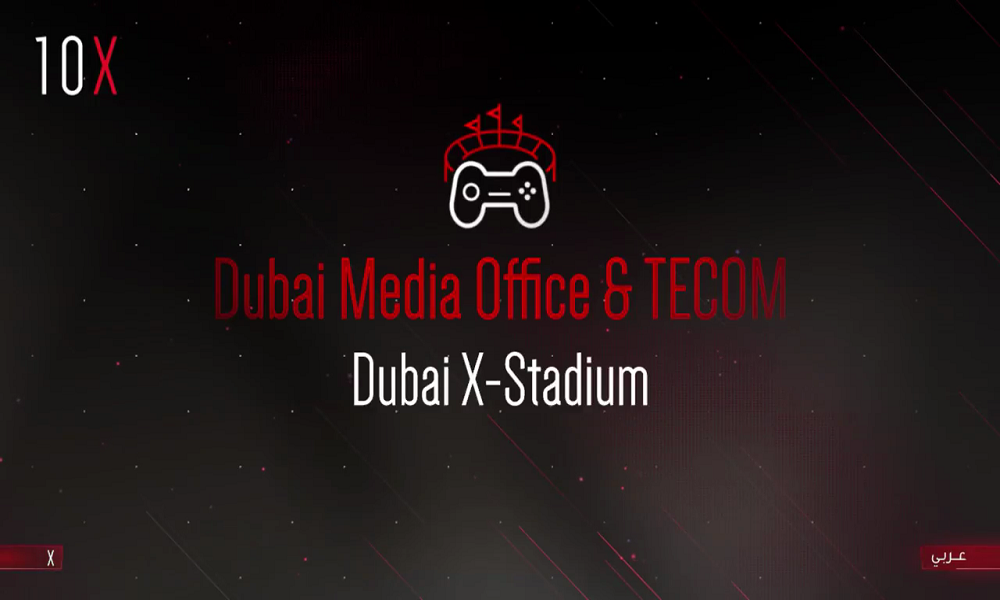 Reading Time:
2
minutes
Dubai X-Stadium, a new joint initiative soon to be launched by Dubai Media Office and TECOM Group, will be first dedicated esports stadium, which is expected to make the city the global hub for hosting video- and e-gaming events.
This joint initiative has the blessing of His Highness Sheikh Hamdan bin Mohammed bin Rashid Al Maktoum, Crown Prince of Dubai and Chairman of the Board of Trustees of Dubai Future Foundation. It is also part of the Dubai 10X initiative at the Sixth World Government Summit, in February 2018.
A significant step in achieving Dubai's leaders' visionary goal of transforming the nation's economy into a knowledge-based one, Dubai X-Stadium is expected to carve a niche in the $99.6 billion video gaming industry.
Esports events bring together the media, gaming, and entertainment industries. The Global Esports revenues are set to touch $1.5 billion by 2020. Dubai X-Stadium will play a vital role in the growth of the industry by hosting world-class esports events. As a by-product of Esports industry's growth, Dubai's tourism industry is expected to witness a trickle-down growth.
 "We are living in a world where digital culture is reshaping all aspects of life, including sports. This has led us to develop the concept of Dubai X-Stadium, which will consolidate Dubai's status as a key digital economy hub," said Mona Ghanem Al Marri, Director General of the Dubai Media Office. "The idea aims at attracting millions of esports gamers, spectators and enthusiasts from around the world and offering them unique on-line and in-person experiences."
The project will also contribute to job creation and provide a platform that enables the creative talent of the region's youth.
Malek Al Malek, CEO, TECOM Group, said, "TECOM Group, a member of Dubai Holding, is proud to take part in conceptualising the Dubai X-Stadium, where we seek to attract and harness the creativity, talent and innovation of young generations, which is largely in line with our strategic vision in TECOM Group."
High School Association pitches for esports league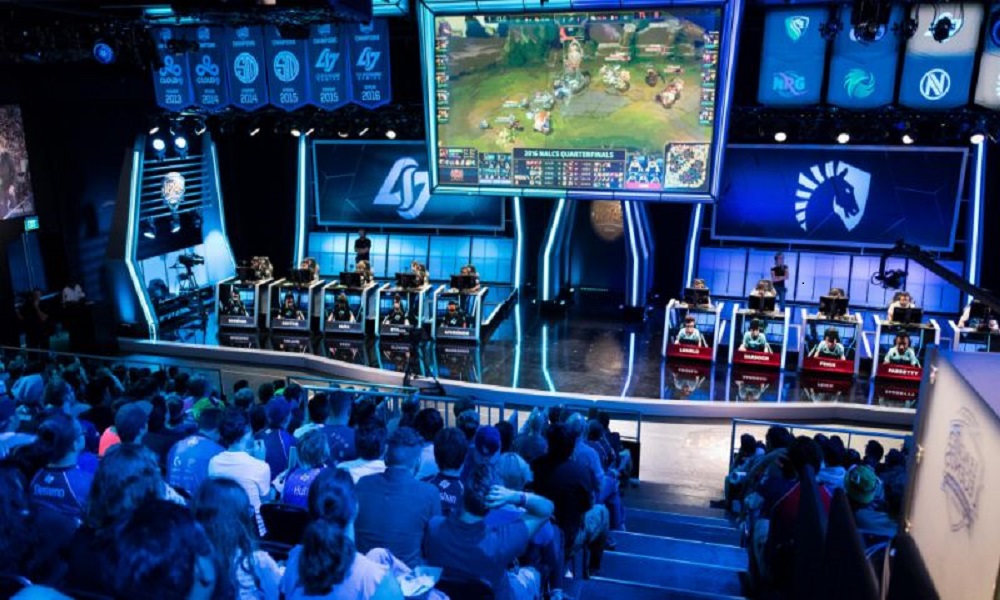 Reading Time:
2
minutes
The National Federation of State High School Associations (NFHS) is joining hands with a startup called PlayVS to bring esports leagues to high schools around the USA starting this fall. The league will not have the popular first-person shooter genre.
The fast-growing phenomenon of esports, which has led to a situation where we have more high-school gamers than athletes, is getting major endorsement from the organisation that sets the rules for high school sports activities of all shapes and forms in the country.
Planning for an inaugural season starting in October, NFHS will rope in state associations, with the objective of launching the league in at least 15 states. PlayVS, on its part, will focus on building relationships with game developers and will manage the infrastructure that will allow players to compete for state championships—which could lead to college scholarships, as in the case of traditional sports.
NFHS Network CEO Mark Koski said PlayVS was chosen because it focuses on the educational and participatory aspects of gaming. "PlayVS' philosophy on high school-based sports and focus on participation perfectly aligns with the NFHS and its member state associations," Koski said in a news release.
In comments to Variety, PlayVS CEO Delane Parnell noted that esports "is about more than just playing games. It can be used to help students grow their STEM interests and develop valuable life skills, and since there are more high school gamers than athletes, it's about time we foster this pastime in an educational setting."
NFHS said it will be selective about what games are included in the initiative. Although first-person shooter games like Overwatch, Fortnite and Counter-Strike are among the most popular multiplayer games in esports, they will not be part of the programme.
"First-person shooter games we believe do not fit within the education mindset that we are hoping to bring to this activity," Koski told the gaming news outlet Polygon.
The programme will include 10 officially sanctioned games, including fighting games like Street Fighter V, sports games like the FIFA series, and multiplayer online battle arena (MOBA) games like League of Legends. Each state-based organisation will choose the games will allow students to compete in.
"If a state association says, 'Hey, we do not want a fighting game!' or 'We're going to stick with a MOBA game or a sports game!' then that's up to them. So every state will be slightly different," Koski said. He added that NFHS will not prohibit states from organising their own shooting-game competitions on the platform.
Source: associationsnow.com
Bach deplores Esports with violent content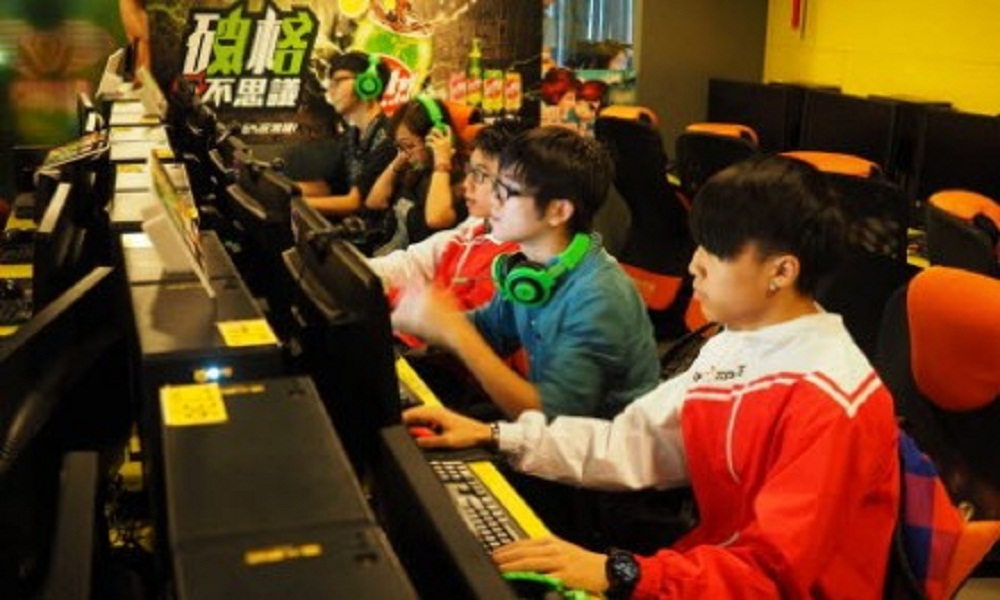 Reading Time:
2
minutes
Thomas Bach, International Olympic Committee (IOC) President, has categorically stated that Esports with violent or discriminatory content will not be considered for the Olympic Games.
Esports, the competitive side of electronic gaming, is growing rapidly, with an estimated 250 million players worldwide and worth about a billion dollars a year.
The IOC in November recognised esports as a sports activity and proclaimed that it will be included as a medal event at the 2022 Asian Games.
Bach now says that the inclusion is subject to conditions: They show physical activity which can be compared to physical activity in some traditional sports. In order to be recognised by the IOC and by the Olympic movement, it is not enough just to show physical activity there. The physical activity must also be in compliance with the values of the Olympic movement.
He continued: "We have to draw a very clear red line in this respect and that red line would be e-games which are killer games or where you have promotion of violence or any kind of discrimination as a content… they can never be recognised as part of the Olympic movement.  They would be contrary to our values and our principles."
Bach is in India to meet the new set of Indian Olympic Association (IOA) officials and sports minister Rajyavardhan Singh Rathore.
Grappling with an ageing traditional audience and the waning appeal of several Olympic sports, the IOC is desperate to woo young people.
The introduction of sport climbing at the Tokyo 2020 Games is seen as another step in that direction and Bach said it was necessary to embrace new disciplines to stay relevant.
"Olympic Games have always been open to new sports without forgetting our roots. Tradition alone is no value. If you just stick to tradition and don't open up to sports practised by the younger generations, then you can lose your relevance very quickly."
"This us why we have to remain open to this and this is why we are happy that in Tokyo we'll see some of these sports on the Olympic programme."
"This is why we have added them, so that the Olympic Games in Tokyo will be younger, they will be more urban that means you'll see more sports organised in the centres of the city where people are."
"Sports will not retract to the stadia but will go to the people. There you will see more women participating than ever before in the Olympic Games."
(Reporting by Amlan Chakraborty in New Delhi; editing by Toby Davis)
Source: Reuters
West Ham expand FIFA eSports team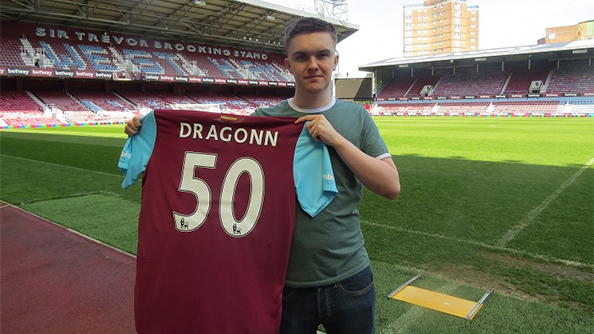 Reading Time:
1
minute
West Ham United, the mid-table English Premier League football team, have expanded their esports team by signing Danny Taylor.
Taylor is a well-known FIFA player, who has been around for more than ten years. He has reached the FIFA Interactive World Cup (eWorld Cup) grand finals thrice.
Taylor plies his trade on PS4. West Ham already have Jamie "Jamboo" Rigden, – who plays FIFA on Xbox One.
Both these players will represent West Ham in the upcoming FIFA eClub World Cup qualification group stages.
Taylor was upbeat following the news: "I'm absolutely buzzing to be given an opportunity like this. I'm a long-term player, and have been playing online competitively since FIFA 08, but this is the first time I've stepped into the professional environment of actually representing a football club." He further told whufc.com: "I've always just represented myself, and made it to a few world finals, but this is the first time I've ever stepped up to this level. It's massive for me and it's something I've always wanted to do."
West Ham were the first Premier League football team to embrace esports, signing Sean "Dragonn" Allen two years ago, who later moved to the Lightning Pandas.
Dragonn also coached fellow UK FIFA player Spencer "Gorilla" Ealing in last year's FIFA Interactive World Cup, a tournament Gorilla went on to win.
Since West Ham moved into esports, many other football clubs followed suit, including the likes of PSG, Roma, Manchester City and many more.
Some remain in FIFA, while others have embraced different games like League of Legends and Rocket League.
Source: esports-news.co.uk