Dubai seeks to become global Esports capital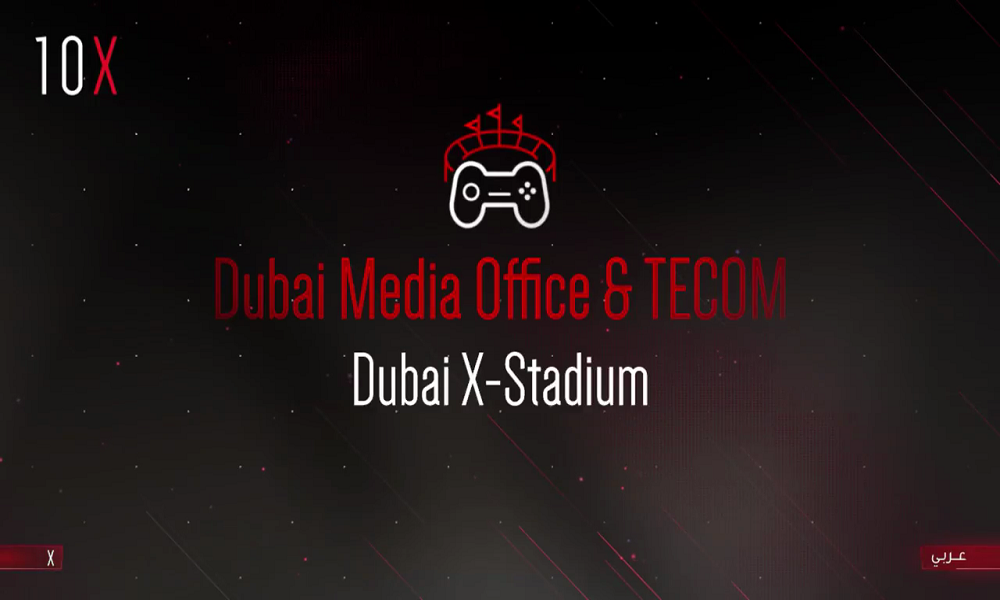 Reading Time:
2
minutes
Dubai X-Stadium, a new joint initiative soon to be launched by Dubai Media Office and TECOM Group, will be first dedicated esports stadium, which is expected to make the city the global hub for hosting video- and e-gaming events.
This joint initiative has the blessing of His Highness Sheikh Hamdan bin Mohammed bin Rashid Al Maktoum, Crown Prince of Dubai and Chairman of the Board of Trustees of Dubai Future Foundation. It is also part of the Dubai 10X initiative at the Sixth World Government Summit, in February 2018.
A significant step in achieving Dubai's leaders' visionary goal of transforming the nation's economy into a knowledge-based one, Dubai X-Stadium is expected to carve a niche in the $99.6 billion video gaming industry.
Esports events bring together the media, gaming, and entertainment industries. The Global Esports revenues are set to touch $1.5 billion by 2020. Dubai X-Stadium will play a vital role in the growth of the industry by hosting world-class esports events. As a by-product of Esports industry's growth, Dubai's tourism industry is expected to witness a trickle-down growth.
 "We are living in a world where digital culture is reshaping all aspects of life, including sports. This has led us to develop the concept of Dubai X-Stadium, which will consolidate Dubai's status as a key digital economy hub," said Mona Ghanem Al Marri, Director General of the Dubai Media Office. "The idea aims at attracting millions of esports gamers, spectators and enthusiasts from around the world and offering them unique on-line and in-person experiences."
The project will also contribute to job creation and provide a platform that enables the creative talent of the region's youth.
Malek Al Malek, CEO, TECOM Group, said, "TECOM Group, a member of Dubai Holding, is proud to take part in conceptualising the Dubai X-Stadium, where we seek to attract and harness the creativity, talent and innovation of young generations, which is largely in line with our strategic vision in TECOM Group."
Newegg Inks Long-Term Marketing Agreement with Allied Esports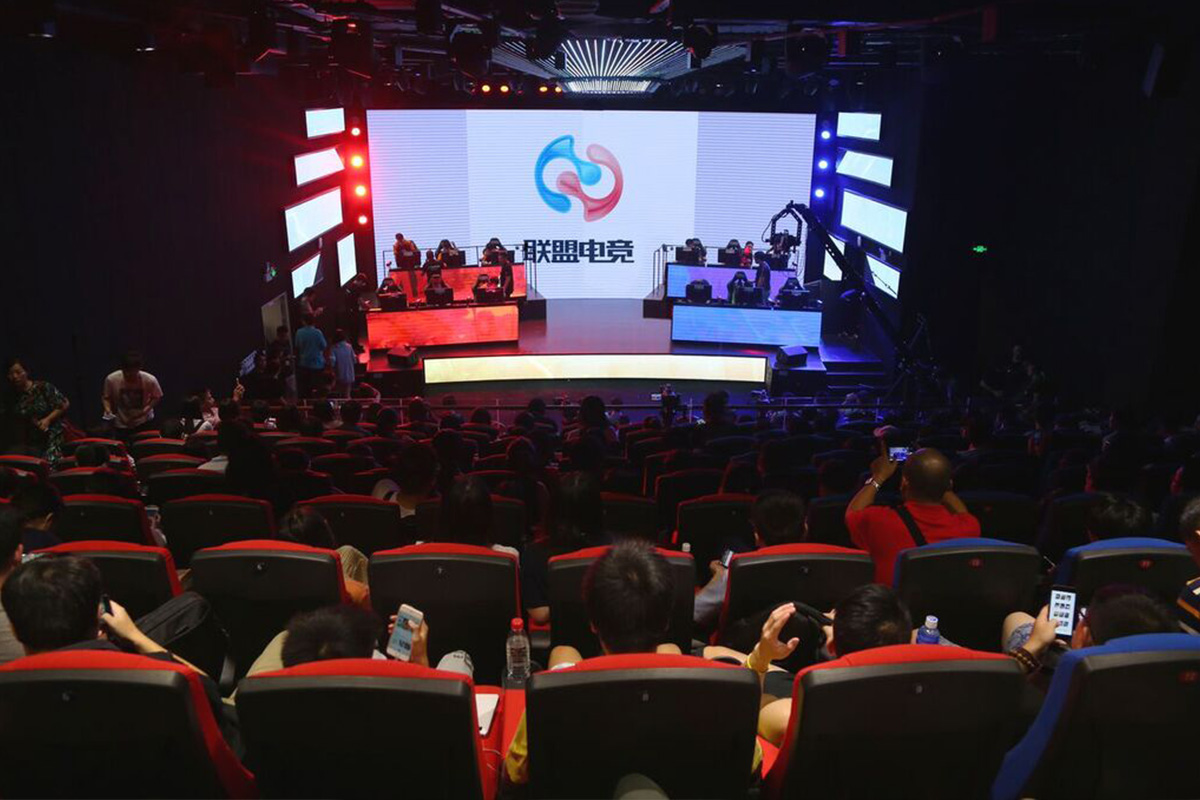 Reading Time:
3
minutes
Companies to Collaborate on Co-Branded Events at HyperX Esports Arena Las Vegas; Newegg to Offer Interactive Retail Displays at the Las Vegas Venue
Newegg, the leading tech-focused e-retailer in North America with a global reach into more than 50 countries, today deepened its commitment to esports by announcing a multiyear marketing agreement with global esports entertainment company Allied Esports, designating the company as a founding partner and official e-commerce partner of HyperX Esports Arena Las Vegas.
Under this agreement, Newegg branding will be displayed prominently throughout the venue, as well as on the arena's official website, social channels and live streams. Newegg and Allied Esports will develop and host co-branded events twice each year at the arena.
Newegg will also create interactive retail locations throughout the venue where customers and guests can test out the latest gaming gear. All products on display will feature an option whereby customers can scan a code with their mobile devices to learn more about the products or purchase them on Newegg's mobile app.
"Gamers and fans from around the world who visit HyperX Esports Arena Las Vegas expect first-class experiences and services, and Newegg will undoubtedly play a major role in both moving forward," said Simon Temperley, Chief Revenue and Marketing Officer of Allied Esports. "We look forward to joining forces with Newegg to create amazing, engaging events and content that continue to cement Las Vegas as the center of the esports ecosytem."
The agreement announced today is the latest in a series of investments Newegg is making in esports. Last month, the company entered into a marketing partnership with Counter Logic Gaming (CLG) to support the CLG Fortnite team's events at Madison Square Garden in New York. In aggregate, Newegg now has a major stake in esports events in both the Eastern and Western United States.
"Newegg is going all-in with esports, and we're making sure fans get to enjoy cool events at iconic venues in Las Vegas and New York," said Mitesh Patel, VP Marketing at Newegg. "Our partnerships with CLG and Allied Esports place Newegg at the epicenter of the esports movement, where we can help any fan 'Game Like a Pro.'"
Event details will be announced later, but fans can always keep up with the latest activities and specials by following Newegg on Facebookand Twitter, or by visiting www.newegg.com.
Premier Partnerships assisted Allied Esports in brokering the deal.
About Newegg Inc.:
Newegg Inc. is the leading tech-focused e-retailer in North America, with a global reach into more than 50 countries in Europe, Asia Pacific, Latin America and the Middle East. Founded in 2001, the company offers its more than 36 million registered users a comprehensive selection of the latest consumer electronics, entertainment, smart home and gaming products. Newegg is consistently ranked as one of the best online shopping destinations, and the company regularly earns industry-leading customer service ratings. Newegg is headquartered in City of Industry, California, with North American distribution facilities located throughout the United States and Canada. For more information, visit http://www.newegg.com.
About Allied Esports:
Named to Fast Company's World's Most Innovative Companies list for 2019, Allied Esports is a premier esports entertainment company with a global network of dedicated esports properties and content production facilities. Its mission is to connect players, streamers and fans via integrated arenas and mobile esports trucks around the world that serve as both gaming battlegrounds and every day content generation hubs. Allied Esports is a subsidiary of Ourgame International (SEHK:899), owner of WPT Enterprises, Inc., the operator of The World Poker Tour®. Ourgame has entered into an agreement with Black Ridge Acquisition Corp. (NASDAQ: BRAC) to combine, and once all applicable shareholder and regulatory consents have been obtained, and the other conditions to closing have been satisfied, Allied Esports and the World Poker Tour to form Allied Esports Entertainment, Inc.
Through direct operation and affiliate relationships via the Allied Esports Property Network, the first esports venue affiliate program available to partners looking to open new esports facilities around the world, Allied Esports locations currently include 11 properties in the top three esports markets across the globe: North America's HyperX Esports Arena Las Vegas, HyperX Esports Truck "Big Meta," Esports Arena Orange County and Esports Arena Oakland; Europe's HyperX Esports Truck "Big Betty" and HyperX Studio in Hamburg, Germany; and China's Lianmeng Dianjing in Beijing, Lianmeng Dianjing SEG Arena in Shenzhen, Lianmeng Dianjing Tianjin Arena, Lianmeng Dianjing Gui'an Arena and Lianmeng Dianjing LGD Gaming Hangzhou Arena. The Allied Esports Property Network's 12th property, run by Fortress Esports, is expected to open in Melbourne, Australia in 2019. For more information about Allied Esports visit AlliedEsports.gg and follow @AlliedEsports.
About Premier Partnerships:
Premier Partnerships is a nationally recognized sponsorship sales and advisory firm specializing in the development and execution of customized naming rights and commercial sales strategies for top tier facilities, sports and entertainment destinations, league and team properties, and municipal programs. Founded in 2003 to provide experienced, focused, passionate and results driven commercial sales solutions, Premier has created thousands of mutually beneficial business partnerships. Headquartered in Los Angeles with offices in New York and Chicago, Premier has been honored as Sports Business Journal's Best in Property Consulting, Sales and Client Services.
Pringles extends ESL sponsorship for more competitions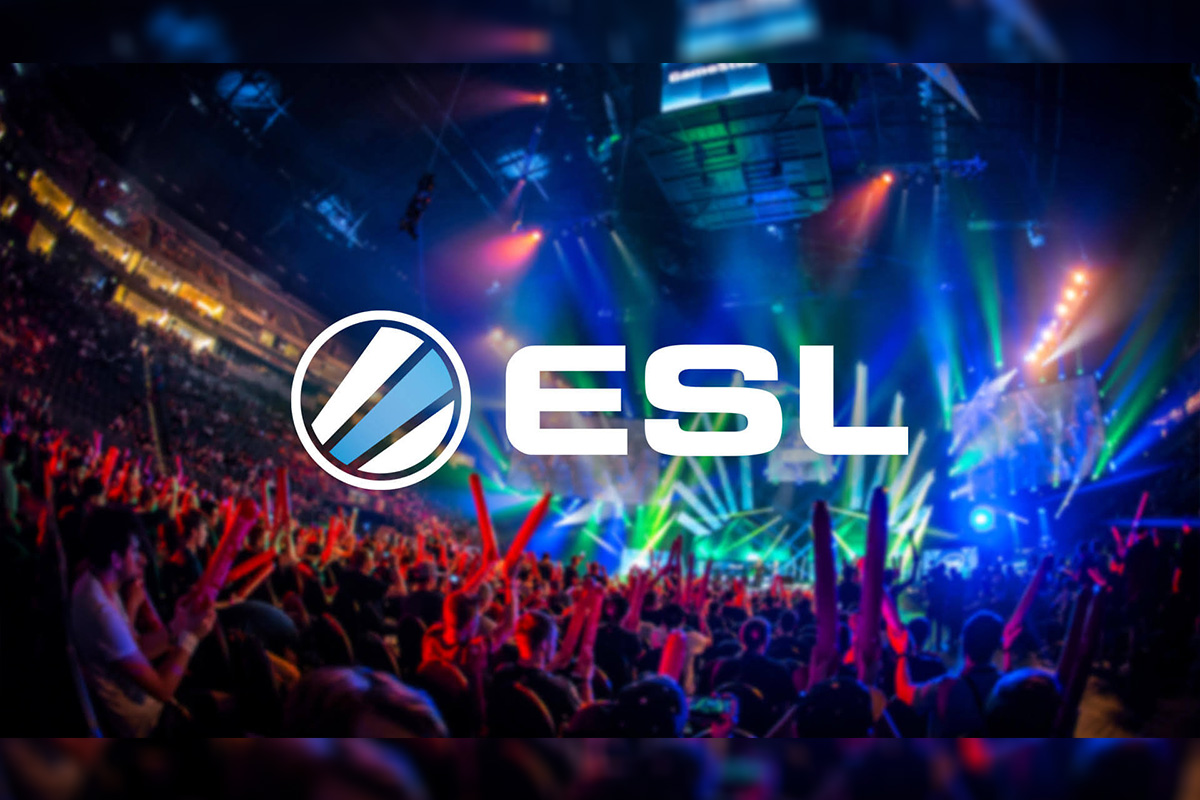 Reading Time:
2
minutes
Pringles, the US-based potato and wheat-based snack chips brand, has extended its sponsorship of ESL events to include eight more competitions.
The extension of Pringles' deal will begin with IEM Katowice 2019. The other events that come under the purview of extension include ESL One Cologne, ESL One Hamburg, ESL National Championship SEE, ESL Meisterschaft Deutschland, and the German stream for the European Masters Fall Split. The snack-brand, owned by Kellogg Company, started sponsoring ESL One Hamburg in 2017.
"Pringles' esports strategy is a prime example of agility in the light of new opportunities," said Toan Nguyen, Executive Strategy Director and Associate Partner for Hamburg-based marketing agency Jung von Matt, which will continue supporting Pringles in its partnership with ESL. "They started small-scale in 2017 and expanded quickly over many international events in 2018. In 2019, Pringles will cover 8 events with not just Northern Europe, but also the CEE region as its new pillars! This strategy perfectly shows how brands can employ an open mindset combined with curiosity and dedication."
In addition to logo presence, product placements, and an activation area including an esports fan edition on live competitions, Pringles' extension with ESL will include a variety of other undisclosed activations, which were designed specifically for fans.
Dominik Schafhaupt, Kellogg Company's Marketing Manager Snacks Northern Europe, said in a statement: "2018 was a very successful year for Pringles in Northern Europe. Especially in the field of esports we see a great development of brand perception and get very positive reactions from the community. Therefore, we decided to expand our foot print together with the ESL not only geographically but also qualitatively. At the moment we are finalizing new concepts with which we would like to address the community with even more relevant communication and activations, on-the-ground at events but also digital."
Betway grows esports presence with BLAST Pro Series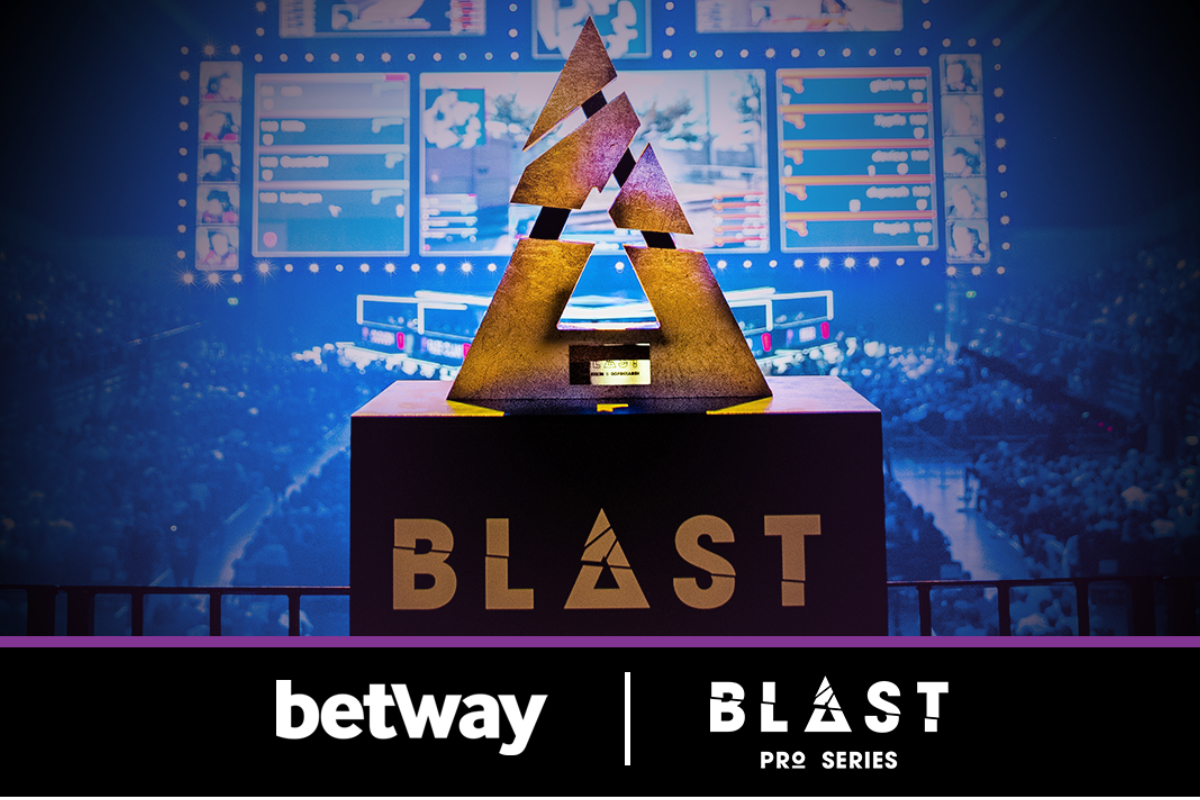 Reading Time:
2
minutes
Leading online bookmaker Betway has agreed a one-year deal to sponsor BLAST Pro Series. Spanning eight events around the globe over the course of the year, BLAST Pro Series is one of the most exciting and well-attended CS:GO tournaments in the esports calendar.
The deal, which includes an option to renew for another year, will grant Betway extended 'backstage' access, VIP hospitality and a host of branding both online and in stadiums.
Three events – Sao Paolo, Miami and Madrid – kick-off the 2019 series, with more expected to be announced in the coming weeks.
This latest development continues a highly successful 2019 for Betway, having signed two separate deals in esports sponsorship – Berlin International Gaming (BIG) and ESL – since the turn of the year.
Paul Adkins, Marketing and Operations Director at Betway, said:
"BLAST Pro Series is one of the most exciting tournaments on the calendar; you only have to look at the reaction of the fans – both in stadium and online – to last year's edition to confirm this. With events in the series being held all across the world, we can't wait to reach even more fans than ever before."
Leo Matlock, Head of Commercial Solutions at BLAST Pro, said:
"Betway has been present in the esports community a long time and we are very excited to be collaborating with them. Betway prides themselves with sponsoring premium content so naturally we are thrilled that they want their brand associated with BLAST Pro Series, which is already an established and proven concept. It's a grand validation for our product and we are looking forward to the partnership."
Read about Betway's latest sponsorship here: https://blog.betway.com/esports/blast-pro-sponsorship-announcement/
About the Betway Group:
The Betway Group is a leading provider of first-class entertainment across sports betting, casino, bingo and poker. Launched in 2006, the company operates across a number of regulated online markets and holds licences in the UK, Malta, Italy, Denmark, Spain, Belgium, Germany and Ireland. Based in Malta and Guernsey, with support from London, Isle of Man, Stockholm and Cape Town, the Betway team comprises over 1,000 people.
Betway prides itself on providing its customers with a bespoke, fun and informed betting experience, supported by a safe and secure environment. Betway is a member of several prominent industry-related bodies, including ESSA, the Independent Betting Adjudication Service (IBAS) and the Remote Gambling Association (RGA), and is ISO 27001 accredited through the trusted international testing agency eCOGRA. It is also a partner of the Professional Players Federation (PPF) and is a donor to the Responsible Gambling Trust.
In addition to the flagship Betway brand, the Betway Group operates a number of other brands including Dream Bingo, Bingo on the Box, Spin Casino and the Hippodrome Online Casino. For more information about Betway's various products and licenced brands, please visit the Betway Group page.