Interview with Dr. Mag. Klaus Christian Vögl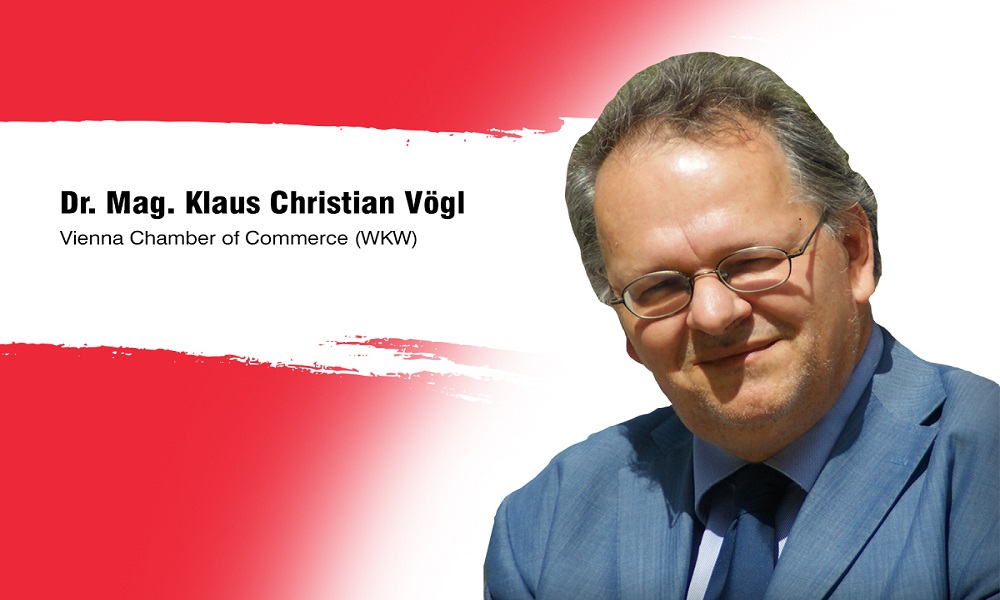 Reading Time:
5
minutes
Dr. Mag. Klaus Christian Vögl, the long-serving Managing Director of the Department of Leisure and Sports Facilities in the Vienna Chamber of Commerce, offers here his lucid opinions on gambling and betting legislation in Austria. He not just talks about the nitty-gritty of legislation, but clearly implies where the new legislation could lead the betting industry to.
He is critical of Austria's legislators and regulator. He says some of the legislators want "simply to preserve and protect the acquis of monopoly companies (Austrian Lotteries, Casinos Austria)". He talks positively about the way gambling legislation is changing in Europe, especially Central and Eastern Europe.
There is much more. Read on for an enlightening interview with one of the foremost legal experts in Europe.
I'd first like to ask you to begin with a few words about yourself. It's always nice to hear top-class professionals say a few words about themselves for our audience.
Klaus: I´m Managing Director of the Department of Leisure and Sports Facilities in the Vienna Chamber of Commerce since 1981. Our specialist group looks after around 40 different branches, from tourist guides to dance schools and sports companies to the gambling and betting sector. The companies in the gambling monopoly sector are members of another division of the Chamber. Here in Austria, we have a statutory compulsory membership of all commercial enterprises in the Chamber of Commerce, which is around 600,000.
Now on to betting laws in Austria. Protective can be a word used for the gambling legislation in the country. It is also somewhat unique in its distinction between betting and gambling. Your thoughts on this?
Klaus: The distinction made by the Austrian Federal Constitution is indeed special. Gambling is a federal matter and essentially regulated in a monopoly, sports betting is a matter of the state and governed by various different state laws. In the betting area, there is (still) a free market regulated under very strict conditions, apart from Vienna. In Vienna the competent authority, due to political decisions, almost does not issue licenses although we have a brand new state law.
The betting law varies from region to region in Austria. For instance, the betting law of Salzburg is different from that of Vienna. What about a uniform betting legislation throughout the country – like the gambling legislation?
Klaus: In fact, the current government program plans to transfer the betting system into federal competence. In principle, nothing would be objectionable. For the providers operating throughout Austria, it could even be a great advantage and a simplification. However, we fear that the legislator and the stakeholders behind it could establish a monopoly or oligopoly, in order to eliminate the free market. As was accomplished concerning slot machines before in 2012.
 There have been reports about new amendments in the betting and gambling legislation, ranging from IP blocking for online betting to the operation of biometric recognition in slot apparatus and setting up of a Competence Center. How are these legal amendments going to affect the betting industry in the country? Is it going to be stricter?
Klaus: We fear that the train will roll in the stricter direction. The planned changes in the gambling sector that you address are not yet affecting sports betting. Setting up biometric controls is not a problem for our industry in itself, even welcomed. What worries us most of all at the moment is the demonization of the betting terminals and, in Vienna in special, the legislators fight against betting exchange. Imagine: the whole country, the government and the whole of Europe is talking about digitization, and then we should get back to the bookmakers switch if possible. Whereas it anyway still exists.
Isn't the conservative approach to betting and gambling legislation a hindrance to the growth of betting and gambling industry in the country?
Klaus: Absolutely, but that's the political will of all political parties in Austria. The Chamber of Commerce is also in favour of strict framework conditions. The gambling and betting market does not have to grow at all, but it should be regulated in a consolidated way. This applies, for example, to the area of online gambling, which is totally ignored by our gambling law, or even online betting, for example, for which the Viennese authorities declare to be not responsible. Only in Salzburg you can apply for such a license concerning betting.
The gaming world has been witnessing a massive change with the introduction of new software platforms, crypto currencies and generally smarter operators. How is Austria's law faring against the changes?
Klaus: Not at all, these areas are ignored and declared illegal by our regulator. The aim of the legislator is simply to preserve and protect the acquis of monopoly companies (Austrian Lotteries, Casinos Austria).
What are the major challenges facing the formulation of betting and gambling legislation as a whole? There is a thin line separating the need for protecting the society from gambling addiction and the need for allowing the industry to grow economically. How do the legislators negotiate this inherent conflict of interests?
Klaus: Legislators see, as far as private sector providers are concerned, exclusively the field of protection of players and minors. Economic considerations or argumentation with secure jobs go nowhere, and there is not even a willingness to talk in Vienna. In the federal states, the policy is sometimes more prudent. When, for example, in Vienna in 2014, the "small slot machine game" was turned off by the legislature, this brought many gastronomic businesses and of course also long-established vending machines companies in distress. We argued with a high number of jobs and a tax loss alone from the amusement tax of around 80 million Euros for the city of Vienna, per year. Then a politician in a leading medium said, "these jobs are worth nothing". In such a view, unfortunately, every factual conversation is unnecessary. On the other hand, the protected monopoly sector is expected to grow, with regular sales and profit figures being published on a regular basis, pointing out the high social importance of gambling. That this is not EU-coherent, is evident.
What are the chances of realizing a unified betting law for Europe, at least for online gambling and betting? A legal equivalent of Euro, that is.
Klaus: The ball is clearly in the hands of the commission, which has been squandering on the "hot mush" for years. Even the Services Directive excluded the gambling sector. The chances are not good in the short term. In the medium term, the need to intervene regulatively cannot be ignored. We can only hope that this does not happen too restrictive, although with full respect for consumer protection, which is one of the declared main aims oft he EU.
On to a more general question now. E-sports are gaining more recognition and exponential popularity. It may soon be drafted into the Olympics too. Do you see any legal hurdles for the further growth of E-sports?
Klaus: As long as E-Sports remains skill-based, I do not see any problems, these are normal events. Should it be possible to make the area Olympic, that would be a milestone, because the sport is regulated more favourably than the game. It could also be legally betted on the outcome of e-sports events, which is currently not possible. It is important to observe whether e-sports is not abused for illegal gambling, there is a certain danger I see, and this would put the entire new business sector in the wrong light.
Now the final question – a bit off-topic. You have had a chance to travel a lot owing to your official position. Could you please share some interesting experience during your travels?
Klaus: It is interesting for me to learn, for example in the Prague meetings, that the countries of Central and Eastern Europe are wider than Austria in terms of realistic regulation of gambling. Unthinkable, for example, that official representatives of the Austrian Ministry of Finance would sit down with operators and ask: what can we do better? Our regulator always knows everything better on its own, even a public corporation like the Chamber of Commerce is only partially heard. Fascinating for me is in my travels, in what a short time Europe has grown together. You can really feel European today, and I do it with all my heart. I still experienced customs borders, the Berlin Wall, the Iron Curtain – an hour's drive from Vienna. How far away is that today! And that's good.
STS Signs Sponsorship Deal with Polska Liga Siatkówki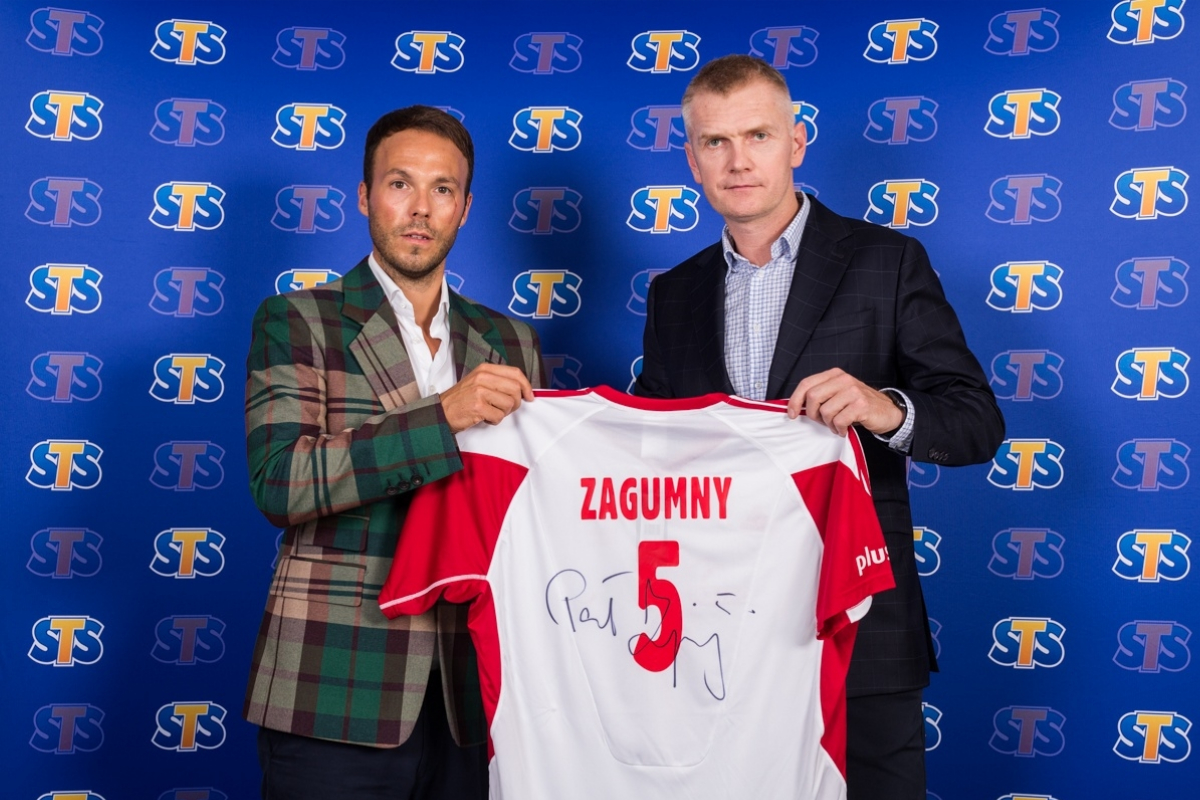 Reading Time:
1
minute
Polish betting operator STS has signed a sponsorship deal with Polska Liga Siatkówki and become the official bookmaker of PlusLiga. The agreement will last for at least four seasons, until June 2023. It also significantly strengthens the firm's presence in volleyball and Polish sport.
"The agreement between STS and PLS is the next stage in the implementation of the strategy of supporting domestic sport and Polish volleyball. We are currently an official partner of, among others, the Asseco Resovia team, seven Ekstraklasa clubs and the Polish national football team. As the largest private sponsor of Polish sport, we also support many organisations and players throughout the country. The agreement with Polska Liga Siatkówki is part of the plan of cooperating with the most recognisable sports brands; PlusLiga is definitely such a brand. Our agreement will translate into a number of benefits for STS, the league, and, above all, the fans," Mateusz Juroszek, CEO of STS said.
"At STS, we have always focused on people who are passionate about sport. This is because they are the ones who create a unique atmosphere during competitions. For this reason, a large part of our cooperation will be activities aimed at volleyball fans," Mateusz Juroszek added.
Novomatic Acquires Casino Riviera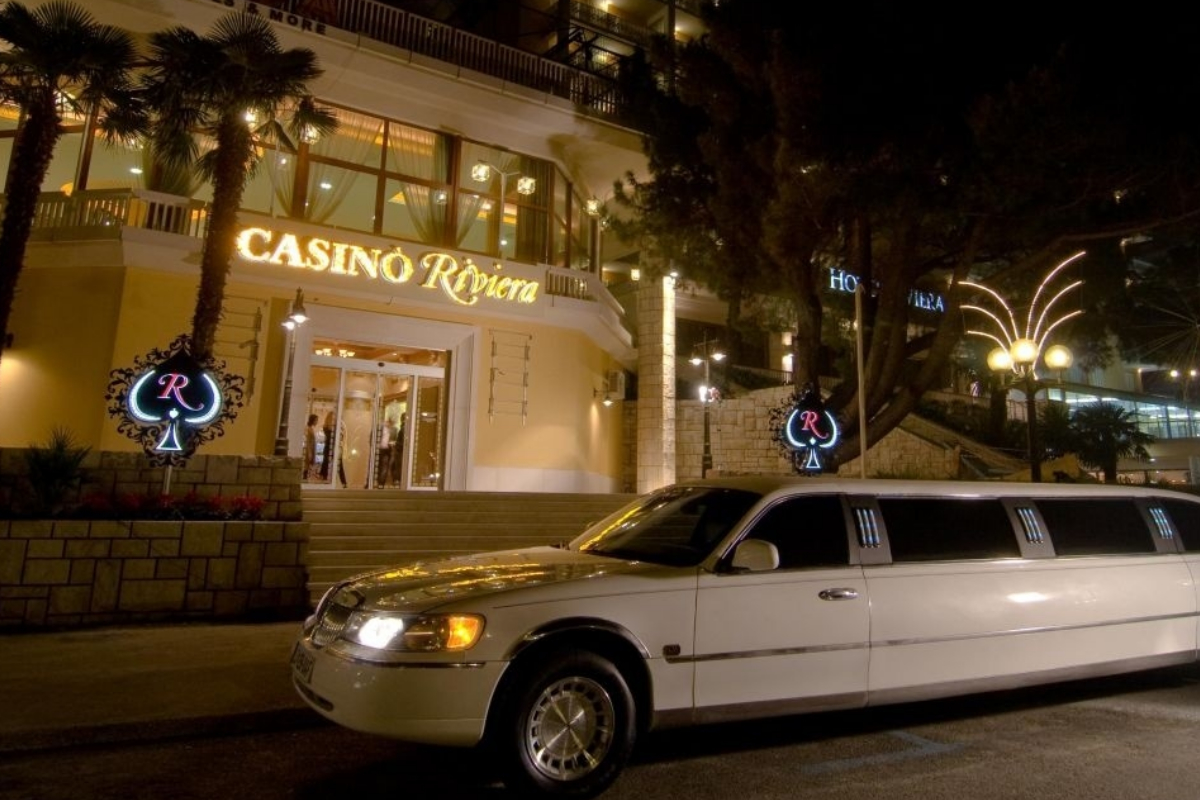 Reading Time:
1
minute
Novomatic, the Austria based gaming group, has taken over Casino Riviera in the Slovenian seaside resort of Portorož. The acquisition was made a few days ago. Novomatic now controls nine out of 26 licensed casinos in the country.
Novomatic acquired Casino Princess in Nova Gorica in June. In the past few years, Novomatic acquired the casinos Kongo near Grosuplje just south-east of Ljubljana and Lev in Ljubljana from Slovenian entrepreneur Joc Pečečnik.
Under the Admiral Slovenija brand, the Austrian group also operates casinos and hotels in Kozina (Admiral Casino Mediteran), Škofije (Casino Carnevale) and Ptuj (Casino Poetovio) and gaming parlours in Maribor (Casino Joker) and Lesce (Casino Tivoli).
Greentube enters Switzerland with mycasino.ch by Grand Casino Luzern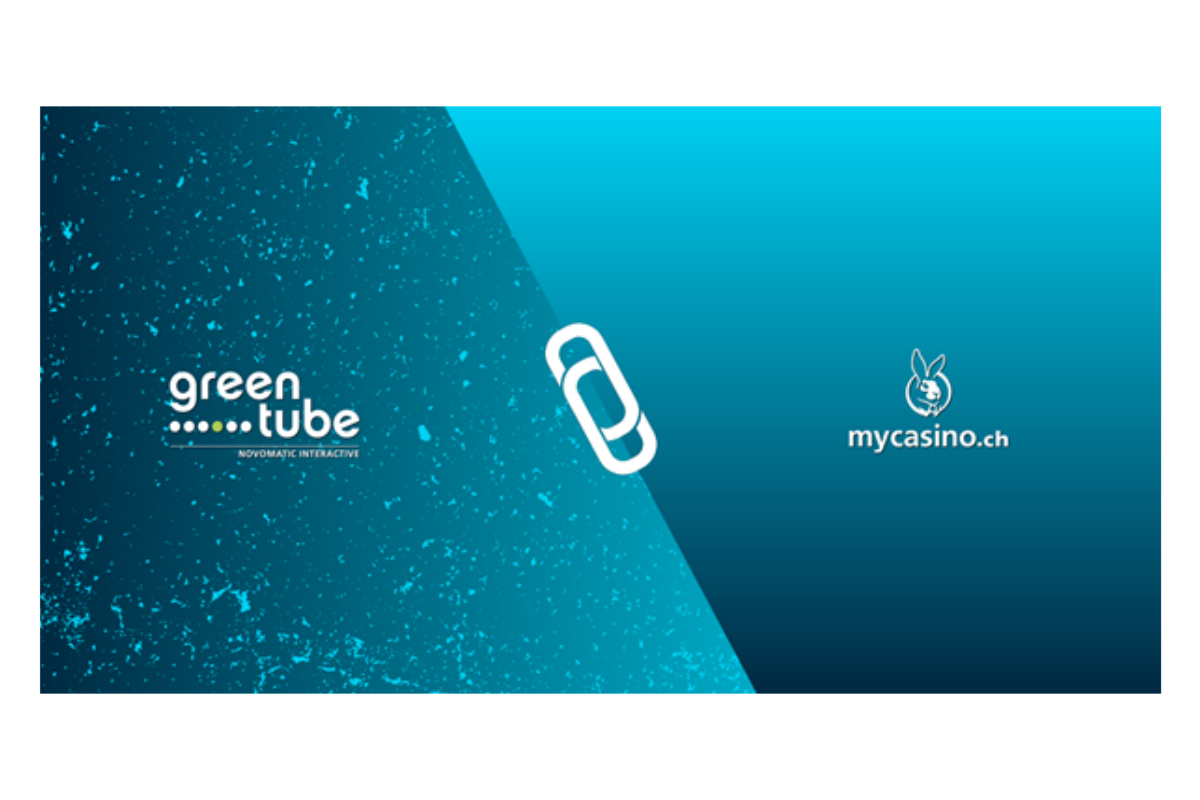 Reading Time:
2
minutes
Greentube, the NOVOMATIC Interactive division, has launched its games in Switzerland with mycasino.ch by Grand Casino Luzern, building on the success of its land-based business as one of the first suppliers to go live in the newly regulated online market.
The integration marks Greentube's debut in Switzerland and gives Grand Casino Luzern access to a premium selection of popular land-based classics, as well as new online-only content which is primed for local players. Golden Games' iconic Super Cherry Slots, a famous brand in the territory, will also be offered exclusively by Greentube in line with high customer demand.
The launch comes after the successful completion of ISO (International Organisation for Standardisation) audit and initially includes over 50 titles that are already well known to Swiss players in the land-based casino segment. mycasino.ch by Grand Casino Luzern cooperates with PAF, which is also a direct partner of Greentube for operations in Finland, Latvia and Estonia.
Daniel Lechner, Greentube Head of Sales, said: "The Swiss market is expected to be particularly strong for us given the familiarity of our games with local players, and we are thrilled to be among one of the first suppliers to launch in this exciting region. Grand Casino Luzern's leading position in and knowledge of the market, combined with its extensive customer base, will help us grow our brand in Switzerland and build on our land-based reputation."
"As Greentube's portfolio contains some of the most sought-after games currently in the Swiss market, this partnership will allow us to meet customer demand for popular titles such as Super Cherry Slots and strengthen mycasino.ch's position as the most attractive Swiss online casino," said Wolfgang Bliem, CEO at Grand Casino Luzern. "Together with Greentube's impressive interactive offering, the company provides an integration process which has been seamless throughout, making it a fantastic partner to help us develop our online business."