China cracks down private gambling in WeChat groups during World Cup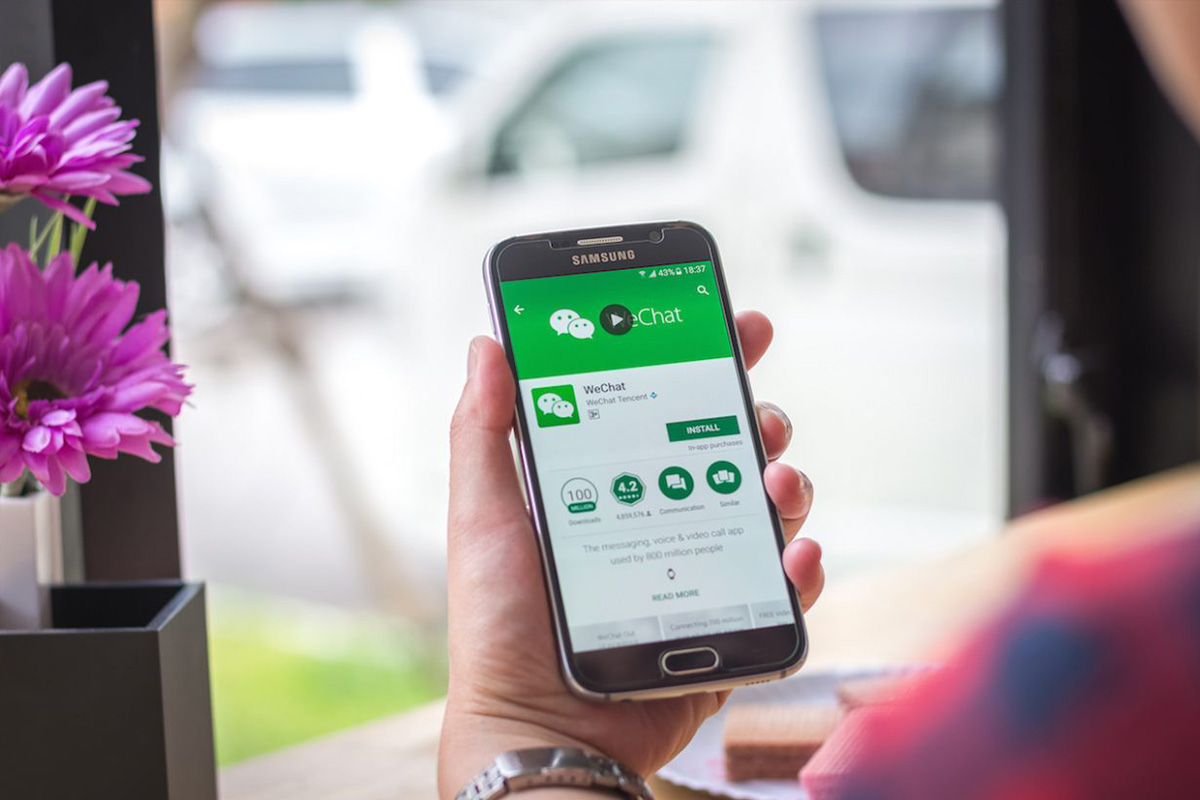 Reading Time:
3
minutes
Online gambling was banned by the Chinese government in 2015. But the FIFA World Cup in Russia triggered a sudden growth of online gambling activities, especially in WeChat groups.
The Chinese authorities are cracking down such illegal gambling operations. The government is concerned that online lotteries, driven by profit, may give access to underage teenagers or create other management loopholes, while others complain about the inconvenience of going into a lottery store and said the ban has prompted many to bet in WeChat groups or go to foreign websites.
"Always illegal"
During the World Cup this year, mobile apps and websites selling the lotteries have flourished, with some topping the app store list, including the Tiantianaicaipiao, Renrenzhongcaipiao and Caipiaocaipiao.
After the official clampdown, however, such platforms and those backed by Weibo and Tencent have suspended operations, CNR reported. Many such websites come up with this notice when one tries to log on: "System is under maintenance and upgrade."
"Purchasing lotteries online has always been illegal. Relatively lax supervision by authorities led to a spike in recent years," Adrian Geng, the CEO of Sina Caitong, told the Global Times.
Operators are willing to take risks because of the allure of huge profits, Geng added.
In 2015, eight central government agencies banned online lottery, citing risks to buyers' interests.
Under lottery management rules, no entity shall carry out the business of sale of lottery via internet without the approval of the Ministry of Finance. All sports lottery tickets are sold offline through branches run by the General Administration of Sports.
If lotteries were sold widely online, underage teenagers who are not allowed to bet would get access. Income from online sales cannot be identified at a provincial level as Chinese lottery sales are province-based, Geng explained.
As of June 20, the National Sports Lottery Center suspended thousands of sales terminals involved in online ticket sales in many provinces, Xinhualuncai, a WeChat account specializing in lottery, reported. The number of suspended machines was expected to reach more than 6,000 on June 21, the report said.
Geng said that meeting social responsibility, rather than making money, is the ultimate goal of the National Sports Lottery Center. "That's why the center wouldn't use the FIFA World Cup to advertise itself for more revenue."
Total sales of China's sports lotteries in the week from June 18 to 24 stood at 11.83 billion yuan ($1.7 billion), while it was only 1.6 billion yuan a week before the World Cup, data released on sporttery.cn, official website of lottery SMG, shows.
Not market-driven
Even though online lottery is banned, Chinese gamblers still have many options to taste the thrill of betting.
Xue, a PhD student based in Shanghai, said that many of his friends use private gambling in WeChat groups, in which one person is the "banker" and provides winning and losing rates.
"Mobile payment on Alipay and WeChat allows us to gamble in private with small amounts of money more conveniently. We don't have to choose online lottery," Xue told the Global Times.
"I feel everyone is betting this year during the World Cup. Even many people who don't watch soccer matches are into it," he said.
Foreign gambling websites also illegally sneak into the Chinese market in an effort to take a share of the spoils, which results in huge outflow of capital of Chinese citizens, Chen Haiping, a researcher at the Gaming Research Center of China with Beijing Normal University, told the Global Times.
Some stores or groups on platforms such as Taobao, WeChat and QQ have also been found claiming that they are commissioned to sell lottery, according to Nandu Daily.
Lottery is seen as a welfare project in China. Its issuers are not motivated by the market, only routinely raising funds to meet the financing gap of the government for good causes, Chen noted.
But the trend of internet, said Chen, is irresistible and the lottery has already developed into an industry involving tourism, amusement and culture. There has been talk of opening online lottery services inside Chinese government circles in recent years, but since different interest groups are involved, the progress has been slow.
Source: globaltimes.cn
Chinese police arrests 23 for online gambling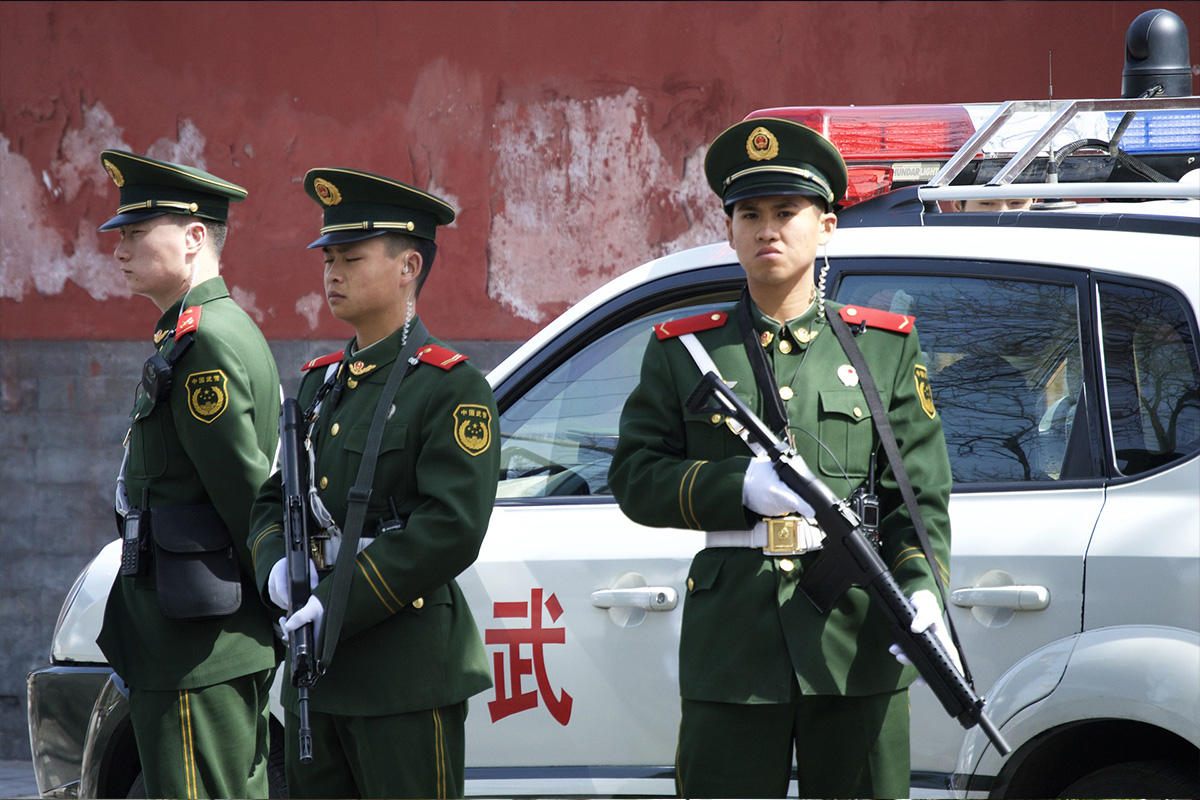 Reading Time:
1
minute
In an online-gambling cracking spree that is continuing even after the football World Cup, Police in China's Jiangsu Province have arrested 23 people in connection with illegal online betting. The betting racket allegedly dealt with money over 4.2 billion yuan (626 million U.S. dollars).
The police seised 33 servers and more than 40 mobile phones and froze 65 bank accounts.
Police acted after an advertisement for an online gambling website caught their attention. The probe revealed the existence of an online gambling gang, spreading across ten provinces and regions in China and with technical support in the Philippines. The case is under further investigation.
Source: xinhuanet.com
Indian Rummy Challenge, 2018 Bedazzled With Success at Deltin Royale, Goa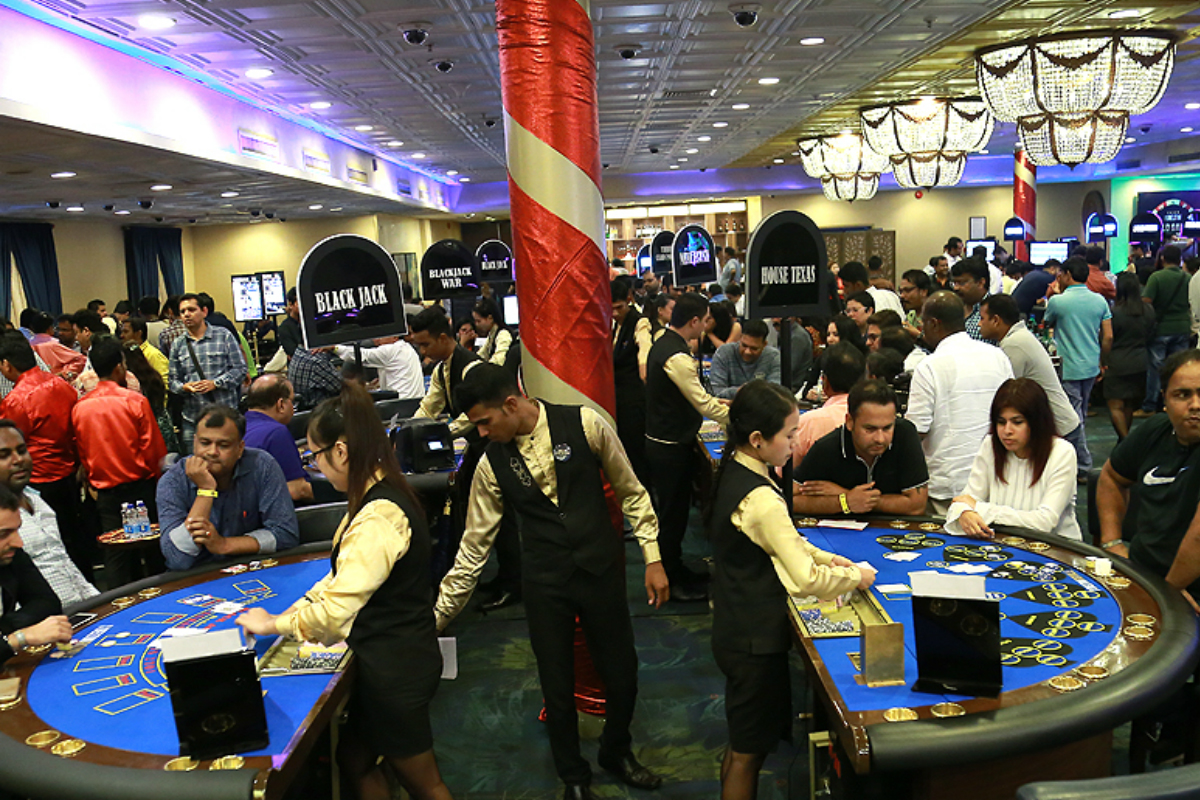 Reading Time:
3
minutes
BENGALURU, July 20, 2018  — Adda52 Rummy, owned by Gaussian Networks Pvt Ltd., India's leading online rummy website, organised rummy players across the country to play the India's most-anticipated live rummy tournament –India Rummy Challenge, 2018, which bedazzled Indian rummy players.
Indian Rummy Challenge, 2018 – India's biggest live offline rummy tournament was held on 14th and 15th July, 2018 aboard Deltin Royale Casino in Goa.
The player who secured the first place and captured the title of Indian Rummy Challenge, 2018 tournament Champion is Prakash Raja who took home Rs. 15 Lac first place prize. The runner-up of the tournament is Yandluri Sreenivasulu who won the 2nd prize worth Rs. 5 Lac.
The July edition of IRC was promised to be bigger than ever, and that's what it was. This spectacular event is certainly more successful than all the previous editions as it drew in a record-breaking 130 entries from all over India. The field was comprised of players from all walks of life including professional and non-professional players who participated in this grand event to win their share from Rs. 25 Lac prize pool.
The tournament is organized by India's leading online rummy website – Adda52 Rummy, owned by Gaussian Networks Pvt. Ltd. The tournament took place at Deltin Royale – a luxurious floating cruise casino in Goa.
The Main Event participants were selected through Indian Rummy Challenge satellites. Adda52 Rummy hosted multiple daily satellite tournaments for its users. The top finishers then participated in the online Daily Qualifier tournament and the winners received the ticket to IRC Main Event.
As an alternative, the website also provided the option to take a direct entry to the Daily Qualifier tournament with Rs. 2500 entry fee for the users.
The Final Table
After four rounds of relentless battle, six players managed to reach the final table of the Main Event. Everyone played their best game but it was Prakash Raja whose persistence and patience finally paid off and he managed to outlast all the fellow participants.
Cash prizes are awarded to all six finishers.
Final table results:
Prakash Raja – 15 Lac
Yandluri Sreenivasulu – 5 Lac

Madhu Sudana

– 2 Lac
Raghav Nisana – 1.5 Lac
Siva Shankar Medida – 1 Lac

Arun Kumar Davendra Gohil

–

50K
As per Binand Sethumadhavan, the Chief Operating Officer of Adda52 Rummy, "We received an overwhelming response from the rummy community across India for conducting Indian rummy challenge. All I tell my online players at Adda52 Rummy, is there is a lot more to come keep playing, keep winning."
About Adda52 Rummy:
Adda52 Rummy is one of the few rummy websites in India which are committed to providing international standard rummy playing experience to the users. Since its launch, the website is consistently getting ranked in the top 10 on Google on searching 'India's Best Rummy Website'. Other than exciting rummy online cash games and tournaments, the website hosts satellites and qualifier tournaments for major live rummy events where players can participate with minimal buy-in and win an enormous variety of prizes.
Adda52 Rummy App is also available which one can download on their smartphones to play rummy games anytime and anywhere.
Indian Rummy Challenge has established itself as one of India's most prestigious offline rummy tournaments. What makes IRC so special is that it provides rummy fanatics the opportunity to pit their skills against some of the country's best rummy players. It is one-of-a-kind tournament which offers a mammoth guaranteed prize pool along with the chance to play rummy at India's largest offshore casino-Deltin Royale in Goa.
IRC's last edition was held in December 2017 aboard Deltin Royale where Mr. Vikesh Divakaran bagged the first prize worth Rs. 10 Lac. The 2nd finisher was Mr. Rajasekhara Reddy won the 2nd cash prize worth Rs. 5,00,000.
We hope that the success of Prakash Raja at Indian Rummy Challenge tournament motivate more Indian gaming enthusiasts to join this highly entertaining game to experience the adrenaline-rush and fun involved in it and bring home plethora of wonderful prizes.
HOGO Partners With Japan IR Association For Executive Education Programs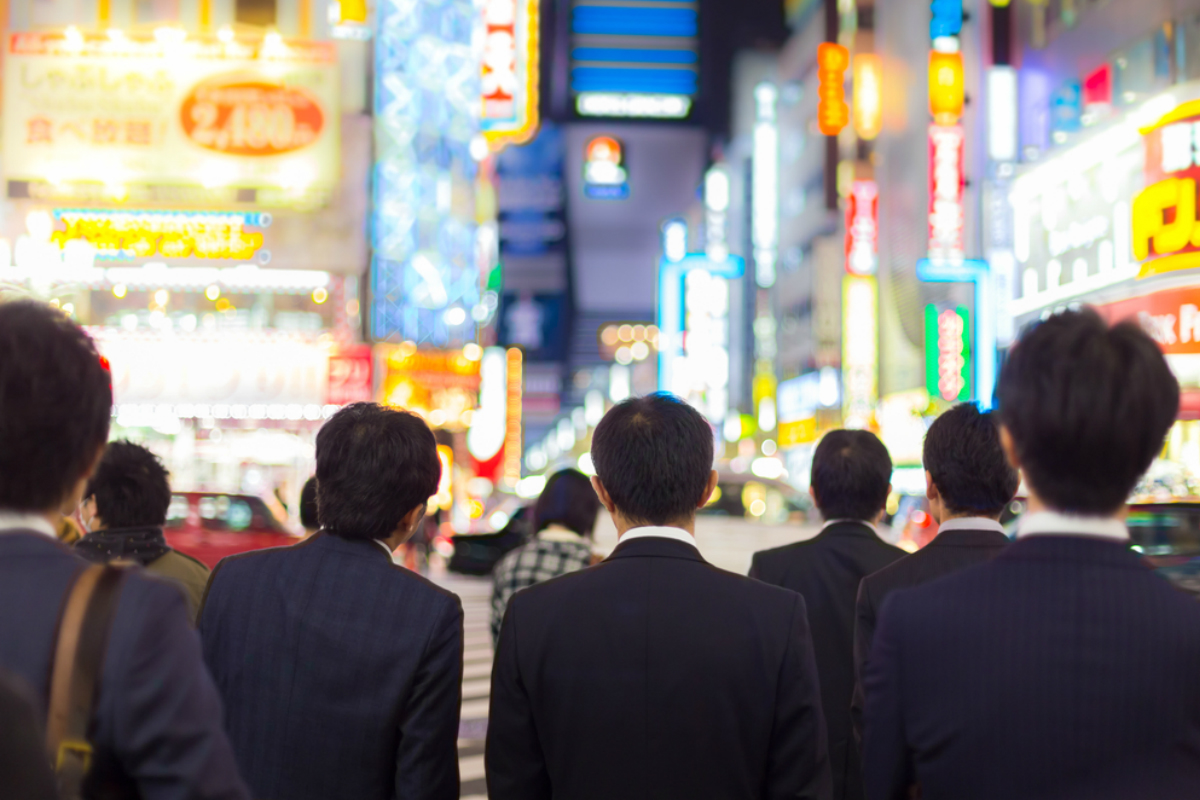 Reading Time:
2
minutes
Tokyo, July 20, 2018 (Friday): The Japan IR Association (JIRA) and marketing firm HOGO have announced a formal partnership that will see them working together on Japanese IR education initiatives including the expansion of the previously launched "Executive Tour" program. The tours will continue with a focus on Macau but include new destinations for executives to visit including Saipan.
The partnership agreement comes as the Japan IR Bill inches closer to completion and implementation. Operators and government officials alike have long stated that a significant aspect of IR development will include public education. HOGO, having previously launched the Executive Tour program in May 2018, will now work with JIRA to further the program's awareness and attract relevant executives and Japanese industry specialists to visit and study integrated resorts across a variety of destinations. In both Macau and Saipan, this will include meetings with relevant executives, procurement teams, and even government organizations such as tourism bureaus and regulators to further grasp a holistic view of the integrated resort industry.
Chris Wieners, Managing Partner of HOGO, stated: "We are excited to announce this formal partnership with JIRA. As an association, they are able to further promote relevant initiatives to their membership base here in Japan. We plan on working with them on a variety of IR education and event-focused initiatives to further enhance the general public's opinion and attitude towards the integrated resort industry."
Ayako Nakayama, CEO of JIRA, stated: "We are happy to launch into a formal partnership with HOGO on the development of the Executive Tour program and other future initiatives. The association's goal continues to focus on education as well as creating opportunities for Japanese entities in this new industry. We plan on announcing a variety of additional Japan-wide initiatives focused on private sector and community awareness in the coming months – it is a very exciting time for us!"
The next Executive Tour is scheduled in Saipan during the week of August 20th, with a Macau tour to be held in mid-September. The tours will be offered quarterly to Japanese executives and members of the Japan IR Association.
About HOGO
HOGO is a marketing strategy and corporate communications company that focuses on the hospitality, gaming and entertainment industries. Based in Macau, the agency has offices in Hong Kong, Vietnam, Thailand, Cambodia and most recently, Japan. Focused on creative marketing and strategic vision, HOGO works with clients to further develop and build their brands throughout Asia Pacific.
Website: www.hogodigital.com
Dojima AXIS Bldg., 4F-Synth | 2-2-28 Dojimahama, Kita-ku, Osaka, Japan 530-0004 | japan@hogodigital.com
About JIRA (Japan IR Association)
The Japan IR Association is focused on uniting all industries and organizations related to the Japan IR development. JIRA will accelerate and support the IR industry through the development of membership by both Japanese and international companies. Their main activities include the support of business facilitation between members, the development of social welfare initiatives related to the IR industry and the association of international organizations to enhance the Japan IR industry overall.
Website: http://japan-ir.or.jp