Slovakia: How iGaming sites can build traffic (second part)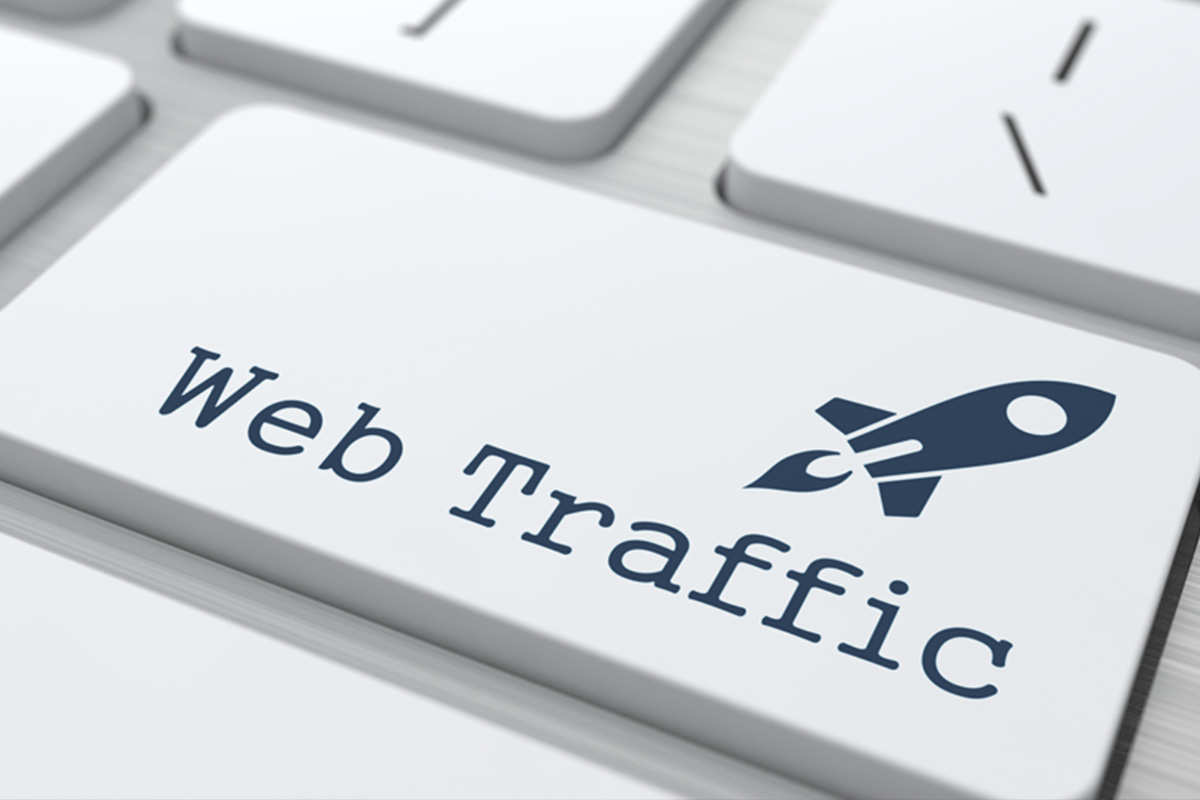 Reading Time:
6
minutes
Let's look at how the typical marketing strategies employed by iGaming firms can be applied to Slovakia.
Marketing strategies for operators and affiliates who want to apply for licence
If the laws do get changed, and you apply and receive a licence, then you will have access to the standard advantages.
These are:
The possibility to use Google Adwords PPC campaigns. I have found one of the top affiliates which is using Adwords on google.sk, and they seem to have complete control of this market right now. There are a lot of big keywords which they don't even try to cover, so PPC could be worth exploring.
Greater advertising choices. Most of the big local sites use display advertising, and you must negotiate with the site directly (not with a network). If you can show you have a licence, then you will have a better chance of being accepted, as the site won't have to worry about any advertising fines.
Similarly, a lot of the big native and display advertising networks do accept gambling adverts but often want to see a local licence before accepting them.
Marketing strategies for operators who don't want/can't wait to get a Slovak licence
With so many international operators seeming not to care about the potential fines, and Slovak ISPs and banks seemingly not blocking sites or payments, there will be a temptation for operators (and affiliates) to not bother waiting for a licence. This is especially likely with a proposed tax on revenue of 23% and considering the unstable political climate.
For those in this position, here are some strategies to gain a share of the Slovak market.
SEO
No good strategy in a market like Slovakia would be complete without some good old-fashioned SEO.
<rewrite>
Aside from building quality on-site content in the Slovak language, operators and new affiliates would obviously need to build links from quality local sites to their pages, to challenge the top spots.
Acquiring links from existing Slovak sites might be difficult, because of the potential €250,000 fine that the site owner might face. Foreign operators in Malta might not feel threatened by such fines, but a small amateur site owner in Bratislava is likely to take these threats very seriously. The situation for link-building in Slovakia is likely to be very similar to the one in Finland right now.
Slovakia therefore looks like the kind of market where you may need to run a quality Private Blog Network (PBN) to build rankings.
A potential PBN strategy for Slovakia
I would recommend a multi-tier structure, with the bottom tier being made up of expired .sk domains with positive metrics.
The content on these sites should be recreated as much as possible using the waybackmachine downloader tool. A new landing page would then be created with casino content in Slovak, and a link from that page to the upper tier sites.
These upper tier sites would be made up of expired .com or .eu domains, with positive metrics. The content would be changed to iGaming content in the Slovak language, with links to the money sites.
This mix would protect against the .sk sites being confiscated by Slovak authorities at any future stage, while still allowing for some local TLDs.
.sk domains no longer require to be registered to a Slovak business address, but anonymous ownership is not allowed, although some registrars will allow you to use their details. You can buy expired .sk domains at Webhouse.
Top keywords for your SEO strategy
Keyword research of the Slovak market shows that poker is still a popular subject in the country, as is roulette.
The data below is pulled from SEMRush and Google Trends, and shows the following suggested keywords to focus on (where available, monthly search volume is given).
Kasino: 1000
Poker Online: 880
Ruleta: 1000
Ruleta online: 210
Poker: 14800
Online Ruleta: 20
Kasino online: n/a
Hracie automaty: 15 – 100
Hracie automaty online: 0- 100
Online kasino: n/a
Hraj v online kasine: n/a
Online kasina: n/a
Hraj online: n/a
Stavky online: n/a
Online stavky: n/a
Stavkuj online: n/a
Online stavkovanie: 0 – 90
Vyhraj v online kasine: n/a
Ako vyhrat v online kasine: n/a
Right now, the top keywords seem to be mostly informational in nature, reflecting the newness of the Slovak market. The user intent seems to be about learning more about how to bet online, and not about which is the best casino.
Building landing pages with content focusing on satisfying these user intents seems to be the way to go for now. It might not convert immediately, but building trust is an important step at the top of any sales funnel.
There's no surprise about who dominates the social network scene in Slovakia, with Facebook and Instagram both the most prominent.
Facebook's targeting tools are second-to-none, but they require a big advertising spend before they will allow you to run gambling ads. In a small country like Slovakia, it probably isn't going to be worth it.
However, gambling fan pages that aren't too pushy should work well.
I see three basic ways of getting traffic from social media in Slovakia:
– Find a local influencer on FB or Instagram and get him or her to endorse your brand
– Start a FB group where people can swap tips, bonus offers etc.
– Start an Instagram account and send out a mix of funny gambling-related pictures/quotes, and offers such as welcome bonuses
Partner with existing Affiliates
Operators looking to gain a quick foothold in the Slovak market will naturally turn to the affiliates who are dominating the google.sk SERPs.
The current reluctance for these affiliates to partner with licenced local operators means there could be room for some negotiations.
Use Adwords even if you don't have a licence
I have heard that some clever PPC ninjas use cloaking to display adverts in countries where they don't have a licence. It sounds really risky to me, but if you have plenty of accounts that you don't mind sacrificing, and don't put landing pages directly on the money sites, then it might work.
Display
This form of banner advertising dominates the top local sites. Most of the big media sites will probably turn down gambling content because of the fear of fines.
That said, I know that one of the big names on the blacklist uses display advertising on one of the top 50 sites in Slovakia. I won't name names, to protect both parties, but this shows it is possible.
Adult
Several of the top 50 sites are adult-themed and are part of the Trafficjunky network. The targeting options on Trafficjunky are excellent, allowing you to target even to the city level.
This could be useful in a diverse country like Slovakia. For example, Google Trends data shows that the hracie automaty (online slots) keyword is much more popular in the east of the country than the west. Similarly, you can target by gender, so you could perhaps offer games popular with women on the 'female-friendly' adult niche.
If you want to try the adult channel, you should know that visitors who are there for the free content tend to have low conversion rates. That could be a problem on a CPM model (as Trafficjunky is) as you might have to burn through a lot of cash to see results.
However, premium adult subscribers tend to convert a lot better, and Trafficjunky have several sites which offer these customers, making this network the perfect place to experiment.
Native
Unless you have been living under a rock for the last few years, you probably have been exposed to native advertising.
In contrast to display ad banners which leave no doubt they have a commercial intent; native ads aim to blend in with other articles on a site. Here's an example of native advertising from the Times of Malta recently, alongside some classic display banners.
This form of advertising has become very popular in the English-speaking markets in recent years, especially on informational websites like online news, forums and other places where users come to consume information. However, it's pretty new in Slovakia and not many publishers have signed up with the big networks (yet).
Native works well for binary options and other such financial niches. People are always on the lookout to make some money, and if you can create native adverts which claim to spill the secrets that the casinos don't want you to know about, then this could be the perfect way to tap into the Slovak customer's hunger for information.
The MGID ad network allows gambling content, and doesn't specifically prohibit it in Slovakia, but you should check with them before trying this out.
Anybody thinking of entering the Slovak iGaming market will need to be flexible to deal with unstable and unreliable laws and regulations.
Written by: Ivana Flynn for Calvinayre.com. Ivana is a Malta-based SEO Consultant dedicated to helping iGaming operators and affiliates improve their organic search rankings. Her biggest professional passion is using SEO to break into new and tricky markets. In her spare time, she bakes, works out and plays with her cats.
Licensed online sports wagering thrives in Poland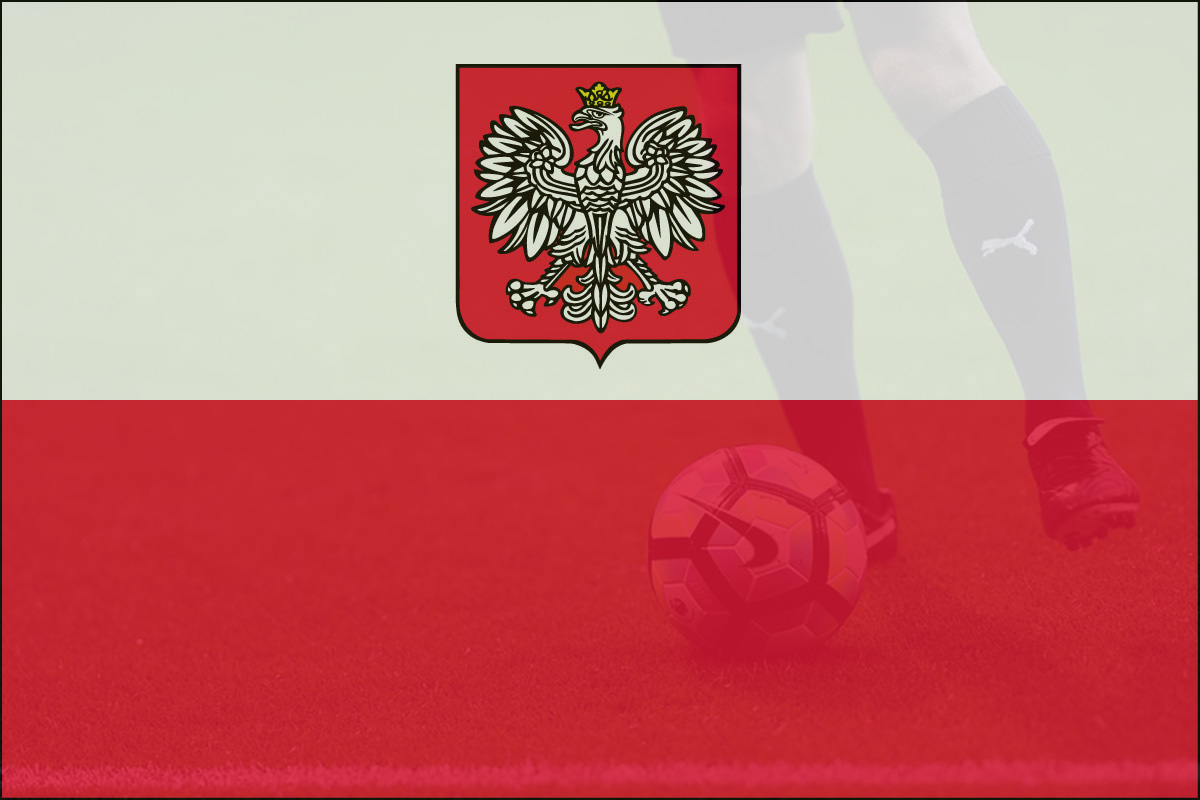 Reading Time:
2
minutes
Poland's Ministry of Finance has published its annual review of the country's regulated gambling market for 2017. According to the report, the overall gambling turnover touched PLN12.9b (US$3.5b) in 2017, which marks an increase of 22 per cent compared to the turnover in 2016. The government's tax increased by 17 per cent to PLN1.64b during the same period.
The Polish market remains dominated by casinos (PLN4.8b, +13 per cent) and lottery operations (PLN4.6b, +1.4 per cent), but sports betting stole the show, posting annual turnover of PLN3.4b, a year-on-year improvement of 105 per cent, which pushed betting's share of the overall market from 15.7 per cent in 2016 to 26.4 per cent in 2017.
The betting boom was spurred in part by a 29 per cent rise in the number of retail betting outlets, but Poland's newly regulated online betting market was the vertical's prime mover.
The report did not break out specific numbers for online turnover, but you can derive a sense of the betting shift via the government's tax figures. In 2016, the government's share of betting activity was PLN196.6m, of which PLN88.1m came via the internet. In 2017, betting tax totalled PLN407.4m, of which PLN279.2m was generated online, a year-on-year gain of 217 per cent.
Polish legislators approved new online sports betting rules in late-2016, and the regulated market officially began life on 1 April 2017, prompting a flurry of market exits and the birth of a new blacklist of operators who failed to make an appropriately swift run for the border.
Last month, Poland's government estimated that locally licensed operators' share of the online betting market had risen to 40 per cent by the end of 2017, up from a mere 10 per cent prior to the imposition of the new regime. The government hopes rigorous enforcement of its domain- and payment-blocking tools will eventually push the domestic online share to 90 per cent.
Source: CalvinAyre
Totalizator Sportowy seeks a testing partner for mobile app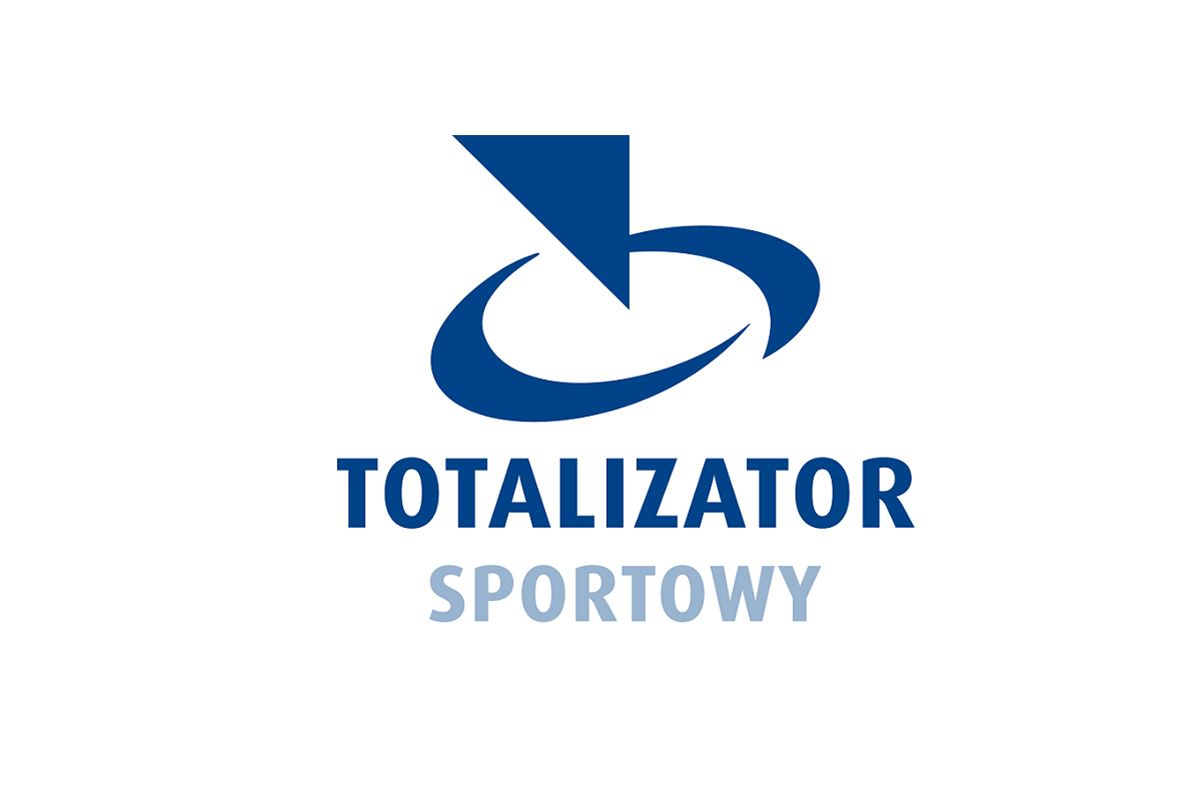 Reading Time:
1
minute
Totalizator Sportowy, which has announced the launch of an iLotto portal and mobile application, is looking for a company to test the mobile app.
The iLotto portal and mobile application will feature a number of games from the company, such as Lotto or Multi Multi. The intention is to increase the sales volume of these games. Customers will be able to purchase the games, register to create account in these games and manage their accounts from the portal and app.
The company is currently undergoing proceedings in which it wants to choose a company responsible for testing the iLotto portal and application. The tests are to be carried out in two stages – the first will be carried out before their official launch, and the second – after the launch.
The Totalizator will work with the selected company by the end of December this year, which means that the iLotto will be launched later this year.
Superbet Polska to offer online betting in 2019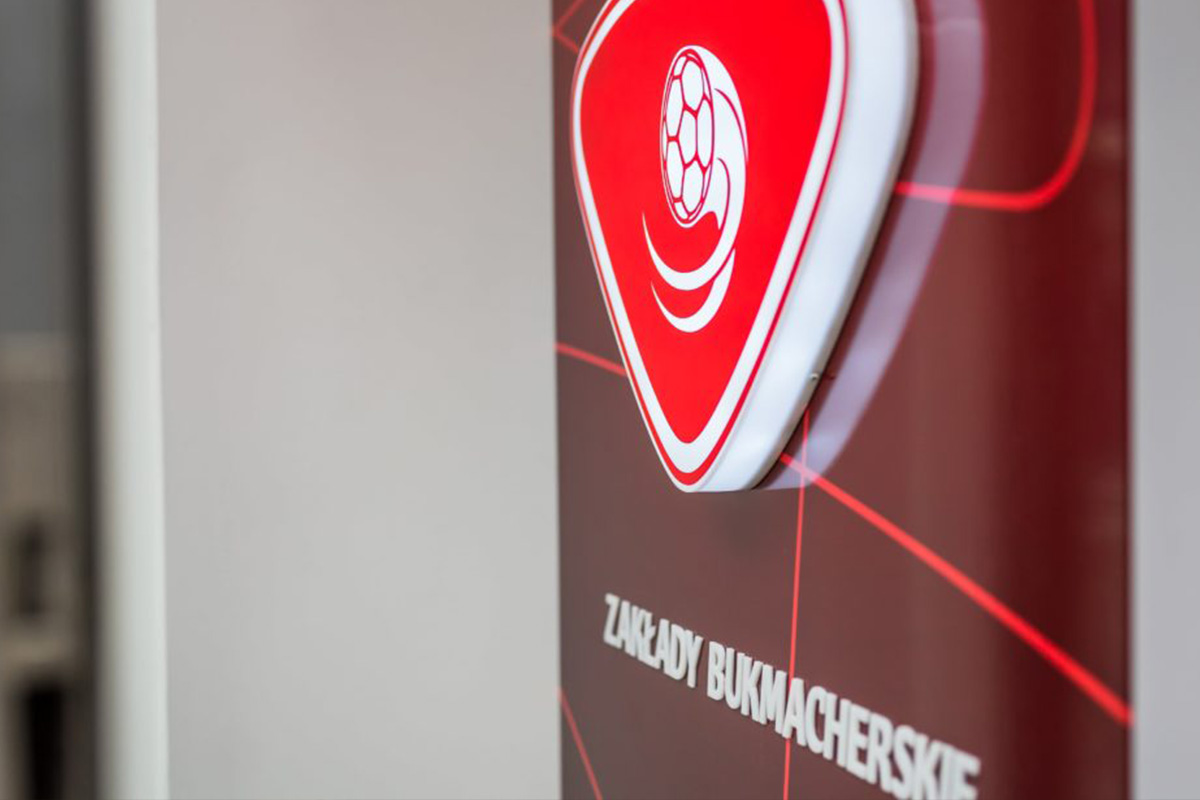 Reading Time:
2
minutes
Superbet Polska, which has been offering legalized sports betting in Poland for close to 9 months, has announced that it will launch its mobile and online betting facility in 2019.
Aleš Dobeš, CEO of Superbet Polska, said:  "We operate in accordance with an agreed and precise schedule, but time verifies plans and despite the full involvement of our developers in the IT projects, the dates declared had to change." .
Work is still under way on an innovative platform that is to move the level of bets in Poland to a higher level.
"We want our services to be refined in every aspect and tailored to the very demanding Polish betting market. Intensive work on the online platform, which still requires testing, is underway. We want it to operate without any problems when it enters the market. It is only when we are sure that all issues related to entering the online market work perfectly, then we will submit relevant documents to the Ministry of Finance. We predict that it will be the fourth quarter of this year. " – assures Dobeš.
It is a pity that the promised deadline could not be met, but we welcome the decision to postpone it in order to clarify all of them. We are waiting for the final product, which hopefully will provide Poles with many new emotions and experiences related to sports betting.
At the moment, Superbet has opened in Poland more than 50 stationary points, the standard of which is at a very high level, and work is still underway to raise the bar.
"In the meantime, we are increasing the standard of ground points, including the latest forms of communication with the client – additional screens that replace traditional posters. We plan to introduce a new format for presenting the betting offer that will revolutionize its current appearance and significantly facilitate betting. " – adds Superbet Polska
The company's vision is to provide customers with the best experience, listening to the opinions of their clients and responding to their expectations.
Source: e-playonline.com