Slovakia: How iGaming sites can build traffic (second part)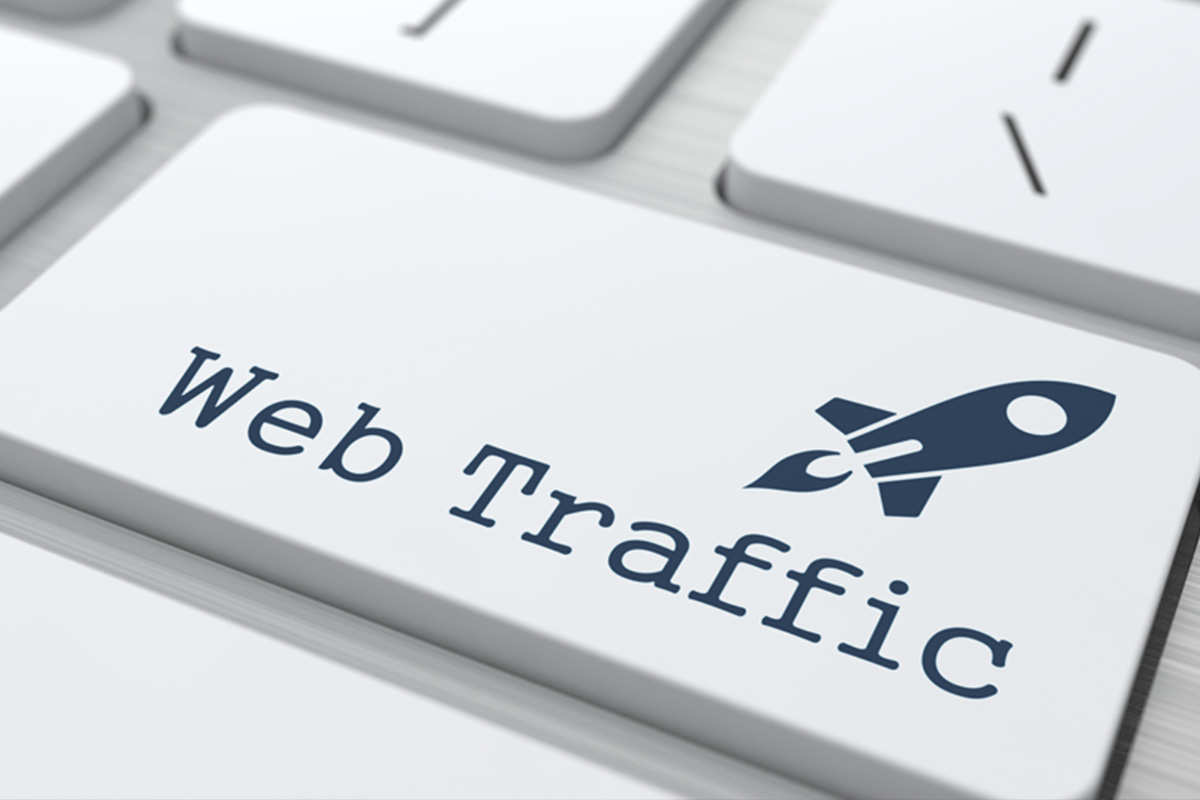 Reading Time:
6
minutes
Let's look at how the typical marketing strategies employed by iGaming firms can be applied to Slovakia.
Marketing strategies for operators and affiliates who want to apply for licence
If the laws do get changed, and you apply and receive a licence, then you will have access to the standard advantages.
These are:
The possibility to use Google Adwords PPC campaigns. I have found one of the top affiliates which is using Adwords on google.sk, and they seem to have complete control of this market right now. There are a lot of big keywords which they don't even try to cover, so PPC could be worth exploring.
Greater advertising choices. Most of the big local sites use display advertising, and you must negotiate with the site directly (not with a network). If you can show you have a licence, then you will have a better chance of being accepted, as the site won't have to worry about any advertising fines.
Similarly, a lot of the big native and display advertising networks do accept gambling adverts but often want to see a local licence before accepting them.
Marketing strategies for operators who don't want/can't wait to get a Slovak licence
With so many international operators seeming not to care about the potential fines, and Slovak ISPs and banks seemingly not blocking sites or payments, there will be a temptation for operators (and affiliates) to not bother waiting for a licence. This is especially likely with a proposed tax on revenue of 23% and considering the unstable political climate.
For those in this position, here are some strategies to gain a share of the Slovak market.
SEO
No good strategy in a market like Slovakia would be complete without some good old-fashioned SEO.
<rewrite>
Aside from building quality on-site content in the Slovak language, operators and new affiliates would obviously need to build links from quality local sites to their pages, to challenge the top spots.
Acquiring links from existing Slovak sites might be difficult, because of the potential €250,000 fine that the site owner might face. Foreign operators in Malta might not feel threatened by such fines, but a small amateur site owner in Bratislava is likely to take these threats very seriously. The situation for link-building in Slovakia is likely to be very similar to the one in Finland right now.
Slovakia therefore looks like the kind of market where you may need to run a quality Private Blog Network (PBN) to build rankings.
A potential PBN strategy for Slovakia
I would recommend a multi-tier structure, with the bottom tier being made up of expired .sk domains with positive metrics.
The content on these sites should be recreated as much as possible using the waybackmachine downloader tool. A new landing page would then be created with casino content in Slovak, and a link from that page to the upper tier sites.
These upper tier sites would be made up of expired .com or .eu domains, with positive metrics. The content would be changed to iGaming content in the Slovak language, with links to the money sites.
This mix would protect against the .sk sites being confiscated by Slovak authorities at any future stage, while still allowing for some local TLDs.
.sk domains no longer require to be registered to a Slovak business address, but anonymous ownership is not allowed, although some registrars will allow you to use their details. You can buy expired .sk domains at Webhouse.
Top keywords for your SEO strategy
Keyword research of the Slovak market shows that poker is still a popular subject in the country, as is roulette.
The data below is pulled from SEMRush and Google Trends, and shows the following suggested keywords to focus on (where available, monthly search volume is given).
Kasino: 1000
Poker Online: 880
Ruleta: 1000
Ruleta online: 210
Poker: 14800
Online Ruleta: 20
Kasino online: n/a
Hracie automaty: 15 – 100
Hracie automaty online: 0- 100
Online kasino: n/a
Hraj v online kasine: n/a
Online kasina: n/a
Hraj online: n/a
Stavky online: n/a
Online stavky: n/a
Stavkuj online: n/a
Online stavkovanie: 0 – 90
Vyhraj v online kasine: n/a
Ako vyhrat v online kasine: n/a
Right now, the top keywords seem to be mostly informational in nature, reflecting the newness of the Slovak market. The user intent seems to be about learning more about how to bet online, and not about which is the best casino.
Building landing pages with content focusing on satisfying these user intents seems to be the way to go for now. It might not convert immediately, but building trust is an important step at the top of any sales funnel.
There's no surprise about who dominates the social network scene in Slovakia, with Facebook and Instagram both the most prominent.
Facebook's targeting tools are second-to-none, but they require a big advertising spend before they will allow you to run gambling ads. In a small country like Slovakia, it probably isn't going to be worth it.
However, gambling fan pages that aren't too pushy should work well.
I see three basic ways of getting traffic from social media in Slovakia:
– Find a local influencer on FB or Instagram and get him or her to endorse your brand
– Start a FB group where people can swap tips, bonus offers etc.
– Start an Instagram account and send out a mix of funny gambling-related pictures/quotes, and offers such as welcome bonuses
Partner with existing Affiliates
Operators looking to gain a quick foothold in the Slovak market will naturally turn to the affiliates who are dominating the google.sk SERPs.
The current reluctance for these affiliates to partner with licenced local operators means there could be room for some negotiations.
Use Adwords even if you don't have a licence
I have heard that some clever PPC ninjas use cloaking to display adverts in countries where they don't have a licence. It sounds really risky to me, but if you have plenty of accounts that you don't mind sacrificing, and don't put landing pages directly on the money sites, then it might work.
Display
This form of banner advertising dominates the top local sites. Most of the big media sites will probably turn down gambling content because of the fear of fines.
That said, I know that one of the big names on the blacklist uses display advertising on one of the top 50 sites in Slovakia. I won't name names, to protect both parties, but this shows it is possible.
Adult
Several of the top 50 sites are adult-themed and are part of the Trafficjunky network. The targeting options on Trafficjunky are excellent, allowing you to target even to the city level.
This could be useful in a diverse country like Slovakia. For example, Google Trends data shows that the hracie automaty (online slots) keyword is much more popular in the east of the country than the west. Similarly, you can target by gender, so you could perhaps offer games popular with women on the 'female-friendly' adult niche.
If you want to try the adult channel, you should know that visitors who are there for the free content tend to have low conversion rates. That could be a problem on a CPM model (as Trafficjunky is) as you might have to burn through a lot of cash to see results.
However, premium adult subscribers tend to convert a lot better, and Trafficjunky have several sites which offer these customers, making this network the perfect place to experiment.
Native
Unless you have been living under a rock for the last few years, you probably have been exposed to native advertising.
In contrast to display ad banners which leave no doubt they have a commercial intent; native ads aim to blend in with other articles on a site. Here's an example of native advertising from the Times of Malta recently, alongside some classic display banners.
This form of advertising has become very popular in the English-speaking markets in recent years, especially on informational websites like online news, forums and other places where users come to consume information. However, it's pretty new in Slovakia and not many publishers have signed up with the big networks (yet).
Native works well for binary options and other such financial niches. People are always on the lookout to make some money, and if you can create native adverts which claim to spill the secrets that the casinos don't want you to know about, then this could be the perfect way to tap into the Slovak customer's hunger for information.
The MGID ad network allows gambling content, and doesn't specifically prohibit it in Slovakia, but you should check with them before trying this out.
Anybody thinking of entering the Slovak iGaming market will need to be flexible to deal with unstable and unreliable laws and regulations.
Written by: Ivana Flynn for Calvinayre.com. Ivana is a Malta-based SEO Consultant dedicated to helping iGaming operators and affiliates improve their organic search rankings. Her biggest professional passion is using SEO to break into new and tricky markets. In her spare time, she bakes, works out and plays with her cats.

ZEAL Network Reports Good Start to 2021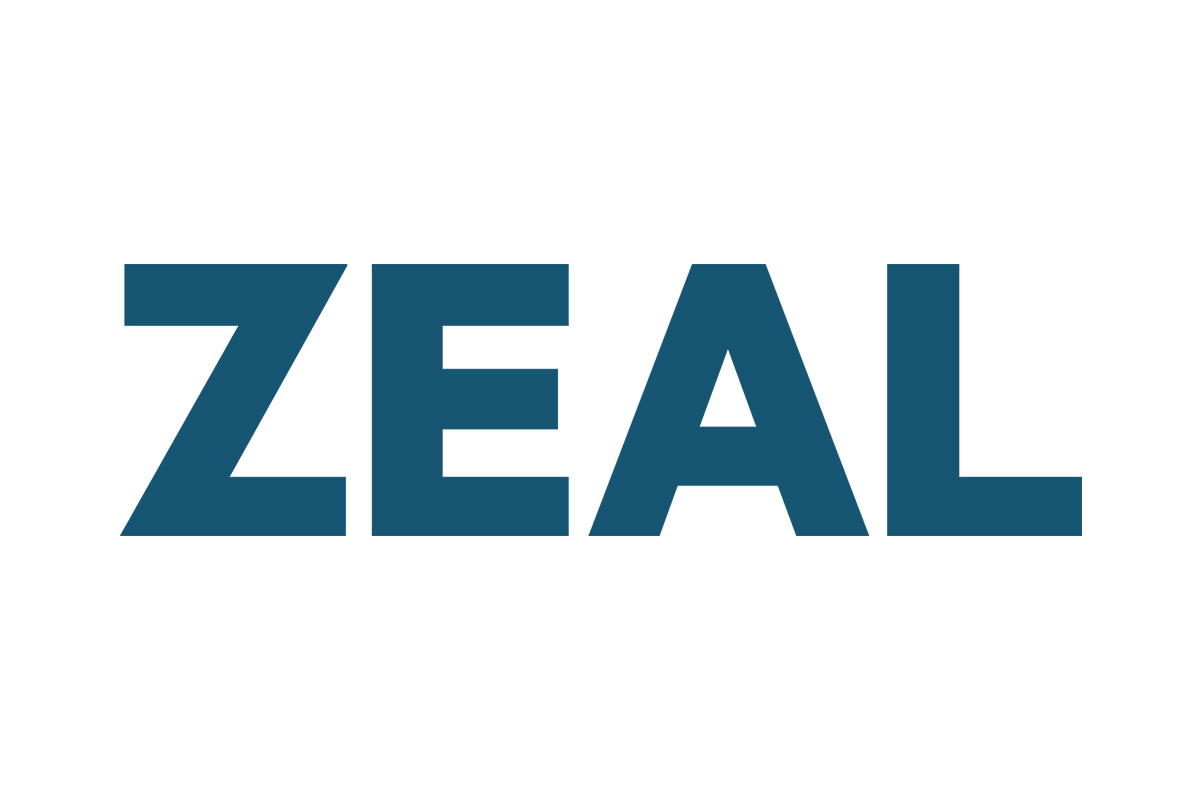 Reading Time:
< 1
minute
German online lottery products provider ZEAL Network SE has reported a good start to 2021, with the company increasing its revenue, profitability and achieving a strong gross margin.
In the first quarter of 2021, billings rose by 17% to EUR 163.31 million (2020: EUR 140.0 million), of which the Germany segment accounted for almost the entire amount at EUR 163.3 million (2020: EUR 139.7 million). Revenue increased by as much as 19% to EUR 22.6 million (2020: EUR 19.0 million), of which EUR 21.1 million was attributable to the Germany segment (2020: EUR 17.0 million). At 12.7%, the gross margin in the Germany segment was above the prior-year level (2020: 12.1%).
During the fiscal period, the Company gained 156 thousand new registered customers in the Germany segment (2020: 206 thousand). Adjusted EBITDA rose to EUR 4.6 million (2020: EUR 2.8 million) – there were no non-recurring expenses or income. The Germany segment accounted for EUR 4.1 million of this amount (2020: EUR 1.9 million). EBIT and net profit of EUR 2.4 million and EUR 2.5 million, respectively, were also well above the prior-year figures (2020: EUR 0.0 million and EUR 0.1 million, respectively).
"We are pleased that, following the LOTTO24 takeover, the business model change and the organisational adjustments, we will again be able to publish truly comparable figures in the current and previous reporting periods with the first quarter of 2021. In addition, we already demonstrated in the past year that we are capable of exploiting market opportunities, adapting to dynamic environments and continuously fine-tuning our business model. We are consistently continuing along this path," Jonas Mattsson, CFO of ZEAL Network SE, said.
EGBA Urges Germany to Reconsider Online Casino Tax Proposal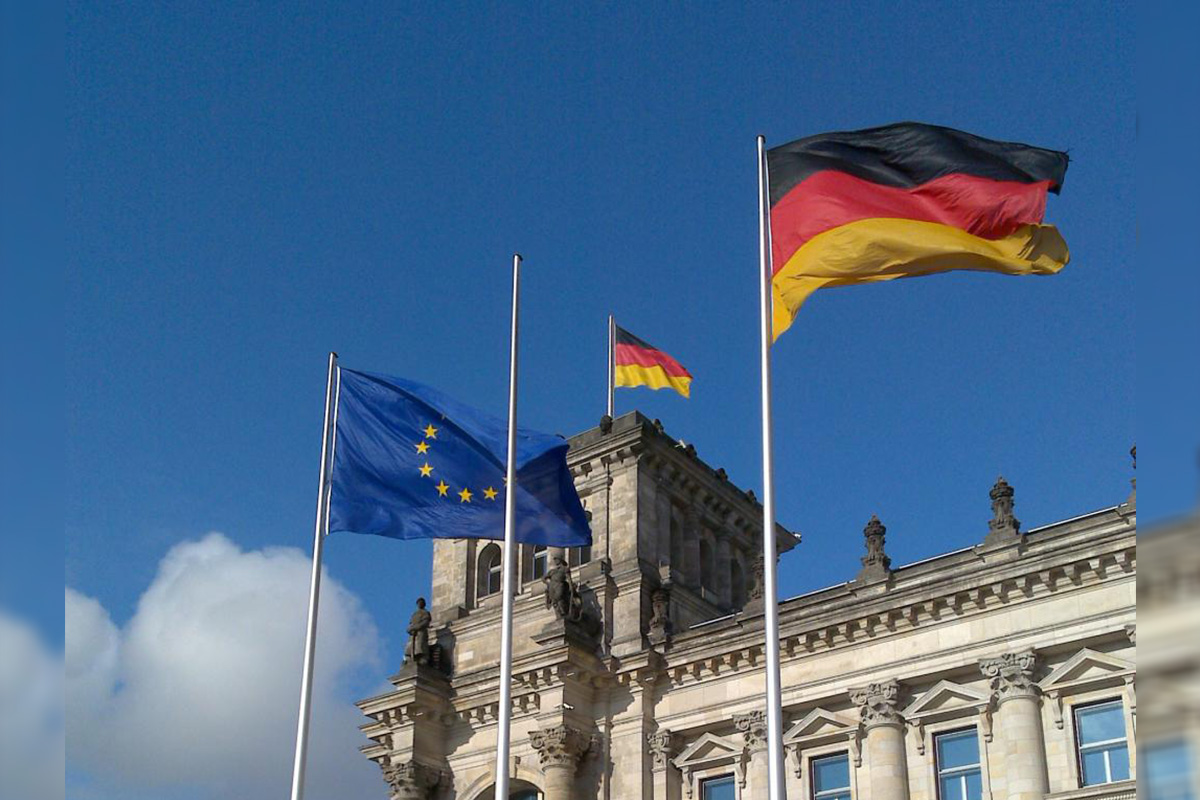 Reading Time:
< 1
minute
The European Gaming and Betting Association (EGBA) has warned that the proposal by the German Bundesrat to introduce a 5.3% tax on online poker and slots stakes would undermine the key aim of the country's new online gambling regulations to direct online poker and slots customers into a regulated market.
EGBA suggests that the tax measure would impinge upon the competitiveness of the regulated market and would lead to 49% of German players switching to unregulated websites, based on a new player survey published by Goldmedia. EGBA, therefore, urged members of the German parliament to reconsider the proposal.
EGBA added that the proposal is punitive, and would result in online poker and slots being taxed at rates higher than their retail equivalent land-based casinos, which would constitute an illegal state aid under EU law. The Goldmedia survey suggests that the tax advantage for land-based operators would be as high as €290m (£250m) a year in the state of Bavaria alone.
EGBA Secretary-general Maarten Haijer said: "We welcome the regulation of the German online gambling market, and we fully appreciate that an online gambling tax will need to be paid.
"However, we urge the German parliament to reconsider the proposed punitive rate of the tax because it will push German players to use unprotected and unregulated black-market websites and give land-based operators a massive tax advantage.
"We stand ready to share our experiences in other jurisdictions of the EU, and firmly believe that a tax level can be established which strikes the right balance between meeting the needs of the German consumer while ensuring sufficient tax revenue for the state."
Source: EGBA
Hamburg's Games Industry gets an innovative virtual home: The Gamecity Online Hub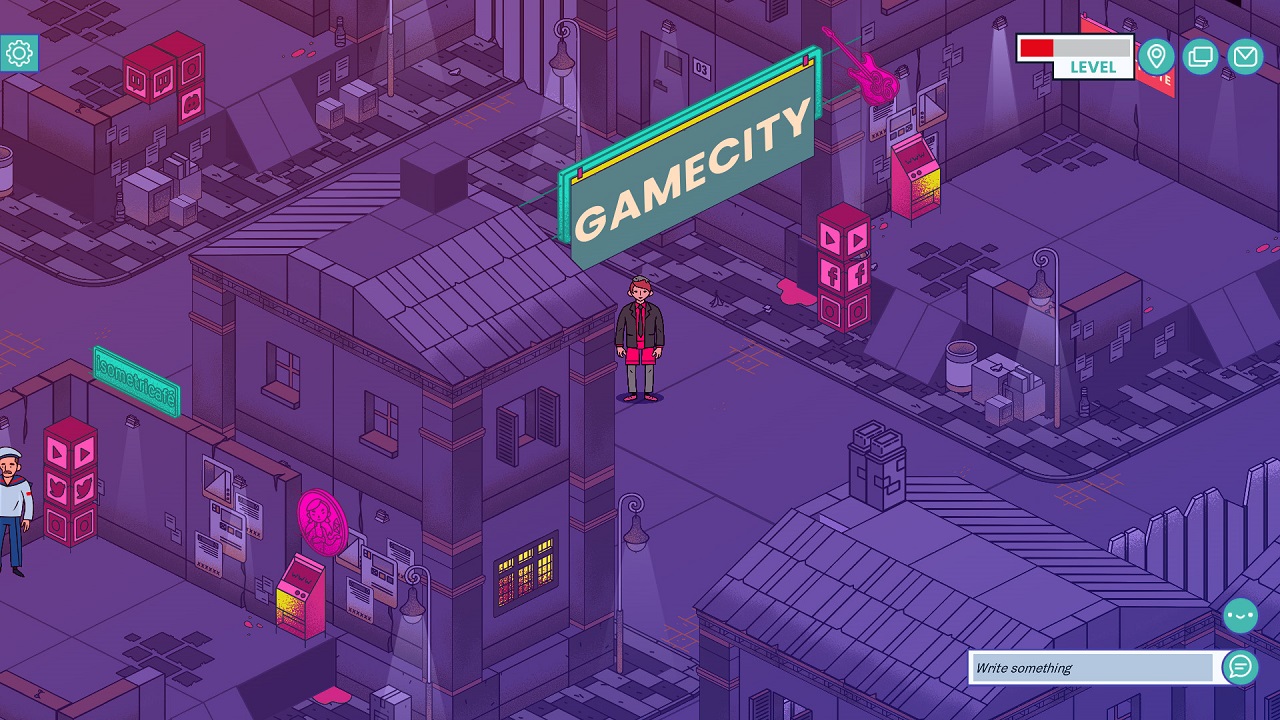 Reading Time:
2
minutes
The location initiative Gamecity Hamburg created a new virtual home for the vibrant Hamburg games industry network: the Gamecity Online Hub (available at https://hub.gamecity-hamburg.de/). Rather than providing a link-list or information website on local businesses, the Gamecity Online Hub uses the capabilities of the video game medium to give users a first-hand experience of Hamburg and its games economy: The platform is a fully playable browser game in an authentic Hamburg setting. Visitors can walk through digital comic-style miniatures of Hamburg's harbor, the infamous St. Pauli-District, the Stadtpark, and the historic Speicherstadt area – while discovering the diverse games ecosystem of the region. With over 200 companies, from solo developers to SMEs and large games corporations, numerous educational institutions and other companies in the games value chain, Hamburg is one of Europe's most active games metropolises.
On May 6, the first stage of the Gamecity Online Hub will open its digital doors. Visitors can explore the Online Hub throughout 2021. Further functional and content updates as well as numerous digital events set on the Online Hub are already planned during the course of the year.
Users can move freely through the Online Hub with their avatars, explore the game world and interact via in-game-chat. At individually designed booths of more than 30 Hamburg games companies and educational institutions represented on the platform, they find information, presentations of games, and opportunities for contact and exchange in open video calls. Also, the initiative Gamecity Hamburg provides insights into its Games Lift incubator and prototype funding programs, as well as its networking and information events. Hamburg games entrepreneur teams present the games they successfully developed with the help of the games funding and incubator programs.
The Gamecity Online Hub showcases the innovative spirit of Hamburg's multi-faceted games industry. It is made possible thanks to the cooperation with the Hamburg-based company Super Crowd Entertainment, which developed the technical platform, and the financial support of the companies represented on the Online Hub. Super Crowd Entertainment, an event agency specialized in the games market, was recently awarded a special prize at the German Computer Game Awards (Deutscher Computerspielpreis) for its digital trade fair concept "Indie Arena Booth Online" based on the same technology.
Throughout 2021, the Gamecity Online Hub will grow and evolve: There will always be new things to discover, both in terms of content and functionality. In addition, the platform will be used regularly for events and get-togethers, then with additional interaction features, such as embedded person-to-person video calls.
The Gamecity Online Hub is a project of Gamecity Hamburg. It is a publicly-funded location initiative and part of the public agency for the promotion of creative industries in Hamburg, the Hamburg Kreativ Gesellschaft. Gamecity Hamburg aims to improve the general conditions for companies and founders of the games value chain in the city, support them in their further development and anchor Hamburg in the public perception as one of the leading games industry hot spots in Europe.
The idea for the Gamecity Online Hub was born from positive experience with digital events in the games industry: In March 2021, the Hamburg Games Conference Online set the bar with a completely remote conference with 600 participants and numerous lectures, panels, discussion rounds and networking events on the framework that is now also used for the Gamecity Online Hub.