The Puskás E-sport team did it again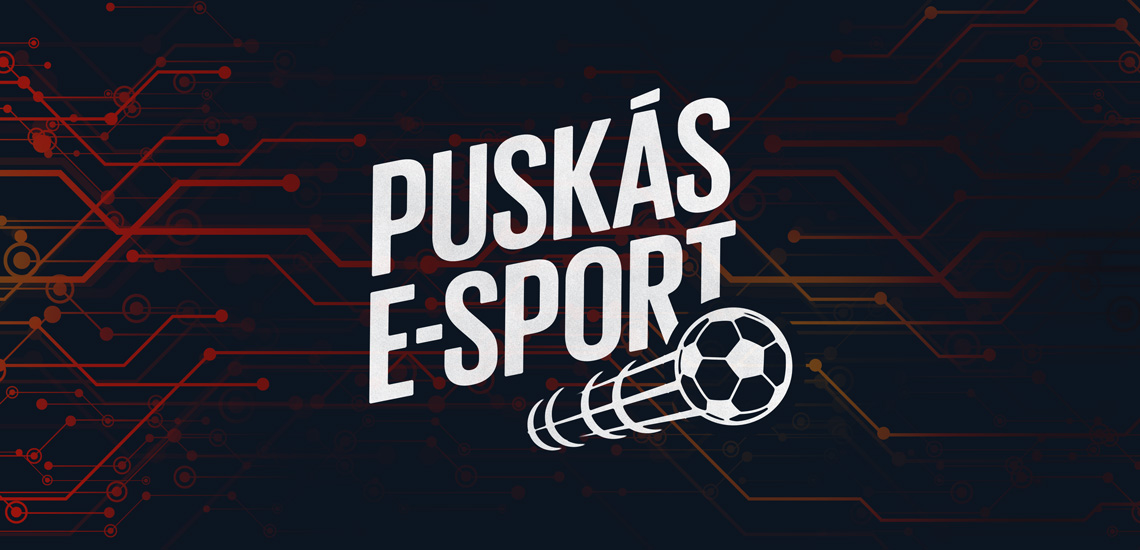 Reading Time:
1
minute
The Puskás eSports team has managed to once again win the "virtual" Hungarian Cup and have also managed to claim victory in from the fearsome Nice Gaming team.
The Puskás eSports team has been launched earlier this year and the academy has become a top ranking team in the 11 vs 11 FIFA Pro Club tournament. The epic win against Nice Gaming, a match which was won with the score of 2 – 1, is the success of the two goal scorers Kiss Alex and Czuppon Sándor.
The crew behind the eSports team is still the first among the first squads which is backed by an official football team and has managed to win the Hungarian Cup twice.
Beside the courageous win, the other teams of the Hungarian Pro Clubs are performing well.
Among the bests of the season, the players of Puskás are ranking high, not to mention that 3 players from the team have been nominated for the season's dream team.
The team is now off to play in the Europe League.
Let's go Puskás E-sport!
The original article in Hungarian can be found on the following link.
LucidSound Brings Gaming Audio to 'The Wall', Announcing an eSports Partnership with Caesars Entertainment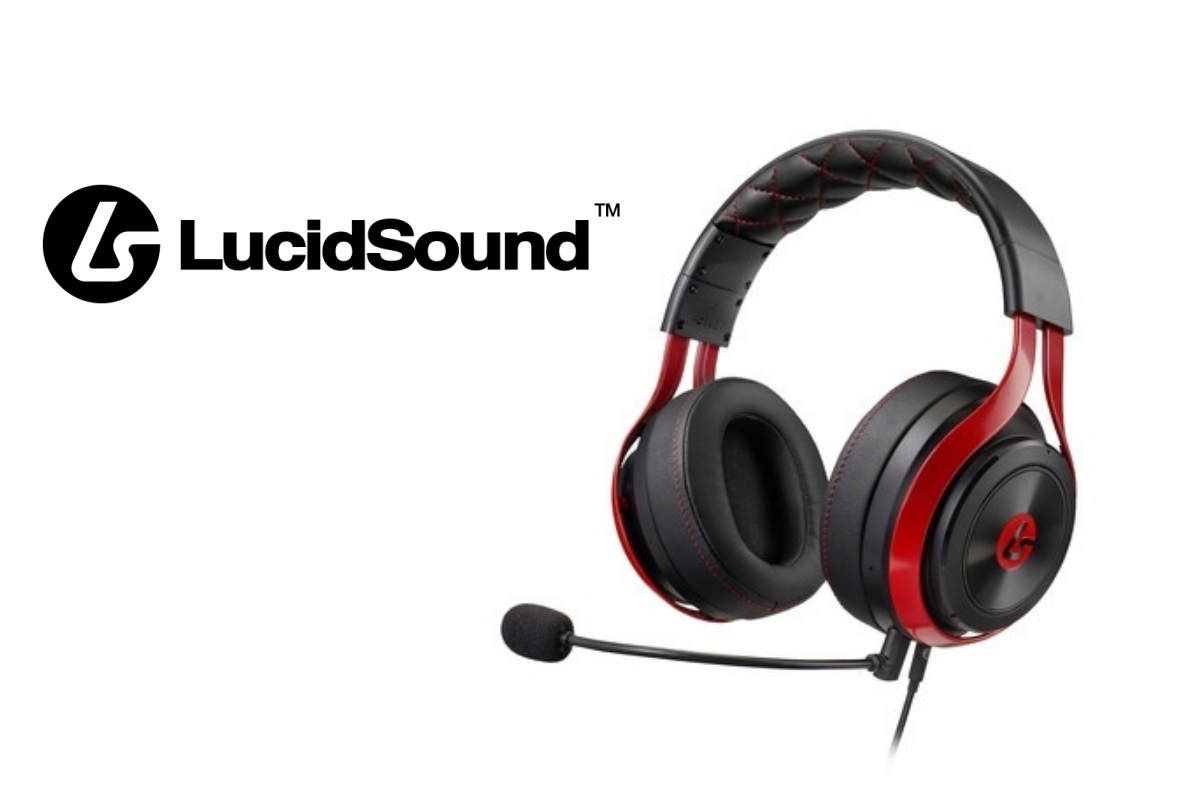 Reading Time:
2
minutes
Newly Supercharged LS25 eSports Gaming Headset Drives Gaming Audio at The Wall Gaming Lounge, Taking Competitive eSports To New Heights at The Rio All-Suite Hotel & Casino
LucidSound®, the fastest growing brand in gaming headsets, announced today that LucidSound has been selected as the official headset of Caesars Entertainment new eSports venue at the Rio All-Suite Hotel & Casino.
Driven by the growing popularity of eSports and inspired by competitive gamers from across the globe, The Rio All-Suite Hotel & Casino has introduced the first phase of Las Vegas' newest interactive space by Hybrid One: The Wall Gaming Lounge. Partnering with the leaders in PC gaming, Alienware, powered by NVIDIA GeForce® GTX® GPUs, The Wall is the first permanent eSports venue for Caesars Entertainment. A multi-phased, 24,000 square-foot project, The Wall is now open and boasts ample gaming and lounge space highlighted by 30, high performance Alienware gaming PCs. A number of console gaming stations are also available.
The gaming station at The Wall is equipped with the all-new LucidSound LS25 eSports Gaming Headset. Featuring the signature LucidSound control scheme, gamers can adjust their audio simply by turning their ear-cup, an innovative solution, vital to competitive play, that allows gamers to remain focused on the action.
Driving innovation in eSports audio, the LS25 is designed to offer even greater audio performance. Improved 50mm drivers offers substantially better audio fidelity, allowing gamers to pinpoint team-mates and opponents during tournament play. A re-engineered headband provides increased strength to survive extended gaming sessions, and new, easily interchangeable ear-cups actively resist sweat and provide memory-foam comfort to the gamer.
"The team at Caesars Entertainment have designed an innovative new space to support competitive play that can be enjoyed by gamers of all levels," said Chris Von Huben, CEO of LucidSound. "LucidSound is delighted to be part of this trailblazing experience, drawing gamers into the action with unparalleled audio provided by our LS25 headsets."
Available now at GameStop, Amazon and other leading gaming retailers, the LS25 delivers advanced technology designed for tournament play. Key features include:
A remarkably clear sound stage so that gamers can easily identify teammates, opponents and audio cues providing the difference between victory and defeat
Powerful 50mm High-Fidelity speakers with Neodymium magnets, specifically engineered for gaming
Designed for long-play sessions the LS25 uses advanced memory foam ear cushions that conform to the individual user and offer superior comfort
Dual mics allowing players the option of using the integrated discrete mic (Ideal for phone calls and casual chat) or the unidirectional, flexible boom mic for intense gaming sessions
Direct to PC connection via a 3.5mm audio jack, ensuring a simple connection to any gaming rig
Proprietary control system, allowing gamers to adjust volume simply by twisting the ear cup
Fully compatible with PC, Xbox One (including Xbox One X), PlayStation®4, Nintendo® Switch™ and mobile platforms
The LS25 is available now at www.lucidsound.com and participating retailers for a MSRP of $79.99.
About LucidSound
LucidSound is committed to designing premium quality audio products for gamers. Every team member of LucidSound hails from a gaming audio background with a vision to deliver world-class audio to the interactive entertainment sector. Uncompromising in its insistence for audio excellence, the Company crafts audio products specifically for the needs of gamers and everyday life. Strikingly different in appearance from traditional gaming hardware, the LucidSound family of products unlocks the emotion and intensity of modern gaming audio, elevating the experience for gamers everywhere.
Source: LucidSound
World's Top PUBG MOBILE Players Head to Dubai For PUBG MOBILE 'STAR CHALLENGE' Global Finals, Tickets On Sale Now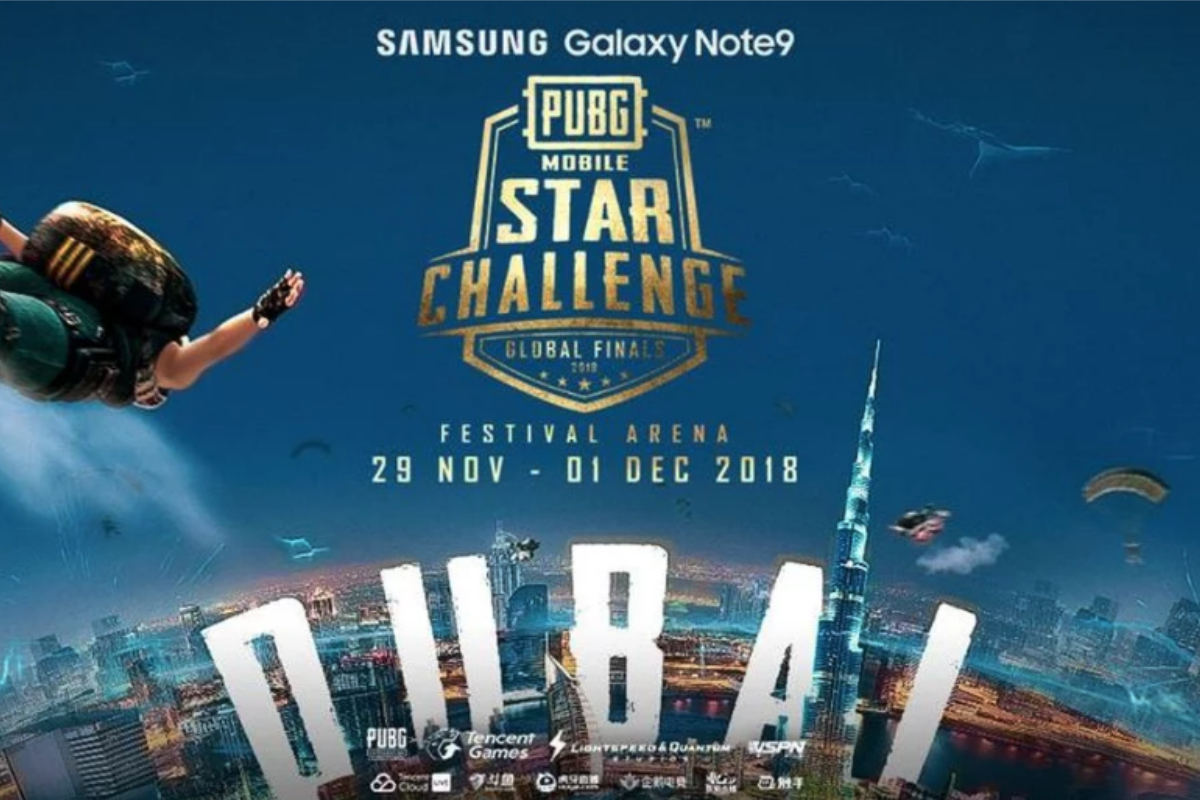 Reading Time:
2
minutes
PMSC Global: The Final Circle. Regional Semifinalists Compete from Nov. 29th to Dec. 1st For Grand Cash Prize and Coveted Contract to Become Official PUBG Mobile Streamers
The exciting culmination of the global 'PUBG MOBILE STAR CHALLENGE' (PMSC) Global Finals hosted by Tencent Games and PUBG Corporation (PUBG Corp.) is happening November 29th through December 1st at the Festival Arena in central Dubai. The global finale is sponsored by the Samsung Galaxy Note9 and brings together semifinalists from regional competitions held in Europe, Asia, North America, South America, Japan, Korea, and China. The top 20 teams from each region are invited to the Global Finals in Dubai to be the winner of all winners, claiming part of the $400,000 prize purse.
In-person tickets at the Festival Arena for the PUBG MOBILE STAR CHALLENGE Global Finals are available now via this link. Fans can choose either single-day or discounted complete event tickets for access to all of the PUBG MOBILE action during the three-day event. Attendees can see the top PUBG MOBILE players in the world in person, meet various gaming celebrities, and gain the ability to increase their own followings and social profile.
PUBG MOBILE is an online multiplayer game that involves up to 100 players parachuting onto a remote island to do battle in a winner-takes-all showdown. Players must locate and scavenge their own weapons, vehicles and supplies, and defeat every player in a visually and tactically rich battleground that forces players into a shrinking play zone.
This PMSC Global Finals series brings together a range of people including professional eSports players, celebrities, and various internet personalities. To participate in the PUBG MOBILE STAR CHALLENGE, players were required to have more than 1,000 fans or followers across specified streaming platforms. They could also form a squad of up to three other players with no requirements.
Click here to watch the introduction video of the PUBG MOBILE STAR CHALLENGE and learn more about the upcoming event.
About PUBG MOBILE:
PUBG MOBILE is based on PlayerUnknown's Battlegrounds, the original PC and Xbox One phenomenon that took the world of interactive entertainment by storm in 2017. Up to 100 players parachute onto a remote 8×8 km island to battle in a winner-takes-all showdown. Players must locate and scavenge their own weapons, vehicles and supplies, and defeat every player in a visually and tactically rich battleground that forces players into a shrinking play zone.
Source: PUBG MOBILE
ONE Championship Launches Asia's Largest eSports Championship Series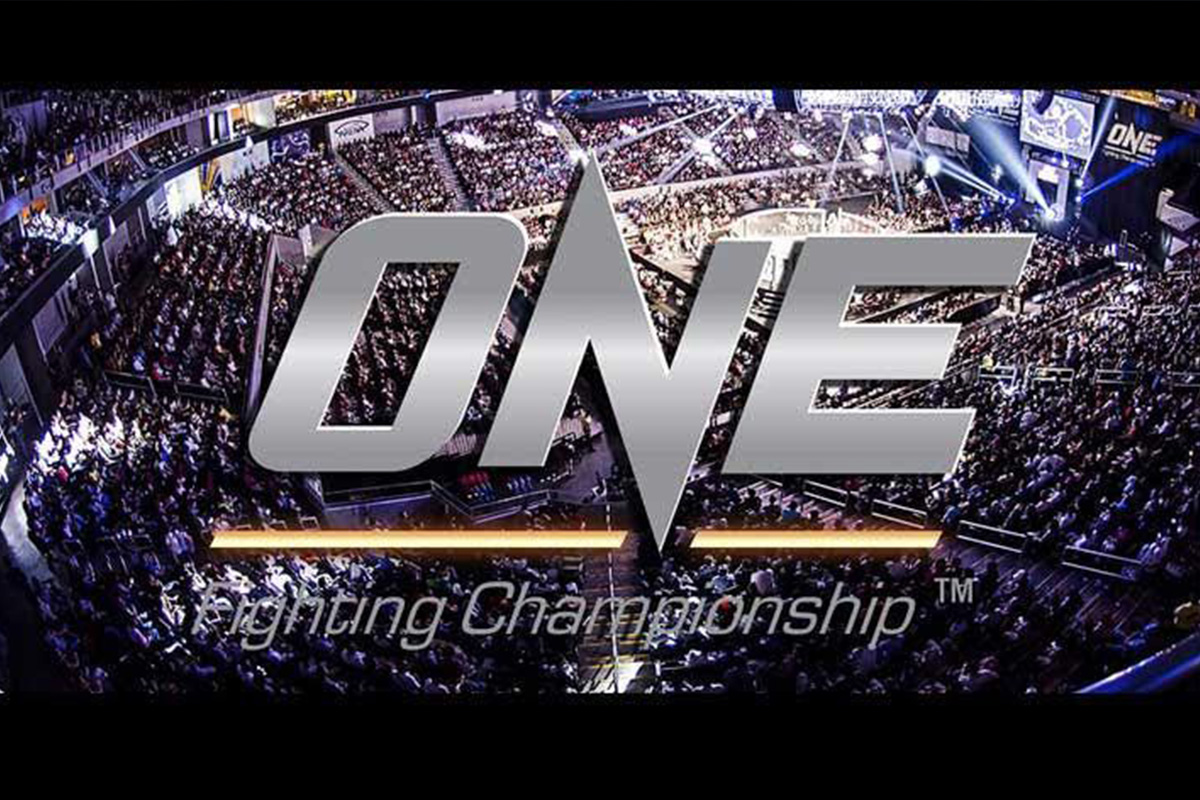 Reading Time:
4
minutes
The largest global sports media property in Asian history, ONE Championship™ (ONE), has officially launched ONE eSports, Asia's largest global eSports Championship Series. ONE Championship and Dentsu Inc., Japan's largest global advertising agency, have agreed to launch ONE eSports as a joint venture together in 2019. Razer, Singtel, and other top industry players have also entered into partnership MOUs with ONE eSports to lead Asia's eSports industry together.
ONE Championship intends to lead a plan to invest up to US$50 million alongside other key partners into ONE eSports to create Asia's largest global eSports Championship Series; ONE eSports will feature multiple blockbuster game titles across Asia and hold a number of eSports events held alongside ONE Championship martial arts events in 2019. Earlier this year, ONE Championship announced a 30 event schedule for 2019 for its global scale martial arts events across iconic Asian cities including Singapore, Bangkok, Tokyo, Seoul, Jakarta, Shanghai, Beijing, Manila, Kuala Lumpur, Ho Chi Minh City, and many other cities. ONE eSports will piggyback off this master event schedule in select cities.  In addition, ONE eSports will also produce and broadcast dedicated eSports content in the form of live event broadcasts, documentaries, reality shows, weekly magazine shows, highlights, video blogs, and other unique content across its global media broadcast platform in 138 countries. Also, recently-signed ONE Championship athlete and pound-for-pound mixed martial arts king Demetrious "Mighty Mouse" Johnson will help to lead the ONE eSports efforts as its Chief Brand Ambassador; he is a lifelong gamer and well-known Twitch streamer with a rabid following.
Chatri Sityodtong, Chairman and CEO of ONE Championship, stated: "It is with great excitement that I announce ONE eSports, Asia's largest global eSports Championship Series. We see a natural crossover between martial arts and gaming fans in Asia and an opportunity to bring them together under Asia's home of millennial live sports. ONE Championship is committed to bringing its same brand of large-scale event production and live broadcast capabilities, unique world-class content production, global media distribution, storytelling expertise, and marketing experience to ONE eSports. Our mission is to celebrate Asia's eSports heroes on the global stage. The establishment of ONE eSports transforms ONE Championship into Asia's largest producer of millennial sports content."
While ONE eSports will showcase blockbuster game titles from around the world, Dentsu is the dedicated marketing partner of the Japan eSports Union (JeSU) and will be responsible for harvesting Japanese game developers' desire to expand in eSports across Asia via ONE eSports. Dentsu will also help to lead ONE eSports' efforts to hold events across Japan. In addition, ONE eSports will also leverage Dentsu and Dentsu Aegis as its preferred marketing agencies for strategic marketing formulation and sponsorships around the world.
Shuntaro Tanaka, Director, Content Business Design Center of Dentsu, stated: "We are pleased to announce this partnership with ONE Championship as we look to further develop the rapidly growing eSports industry in Japan and the rest of Asia. We recognize good synergy between martial arts and eSports, making this a fantastic opportunity for both ONE Championship and Dentsu to participate in this growing segment in Asia, as well as leverage multiple content platforms for additional sales and business opportunities. ONE Championship has been a terrific partner and Dentsu is happy to move forward with ONE in this eSports venture."
ONE eSports will also work with Razer, the world's leading lifestyle brand for gamers, to leverage its ecosystem of hardware, software, and services in the following manner:
Razer will provide its expertise and leadership as a pioneer in the eSports industry to develop, manage, and organize an eSports tournament or series in partnership with ONE eSports.
eSports Mogul, a Razer portfolio company, will provide the technical know-how and innovation for the development of an online platform to organize, manage, and stage online eSports events and tournaments.
Razer Pay will serve as the payment platform for the ticketing of ONE eSports tournaments, as well as for the online sale of related merchandise and content.
ONE eSports and Razer will explore joint marketing opportunities using Team Razer eSports athletes as well as ONE Championship athletes to drive communication and engagement to all martial arts fans and gamers across Asia.
Min-Liang Tan, Co-Founder and CEO of Razer, stated: "Like Razer, ONE Championship is at the forefront of a new digital entertainment revolution that delivers the sporting content that millennials hunger for, whether online or offline. This partnership will see us combining our respective areas of expertise and deliver unmatched cross-boundary experiences to our fans."
ONE eSports will also explore working with the Singtel Group, Asia's leading communications technology group with a combined mobile customer base of over 700 million. The collaboration across Singapore, Australia, Indonesia, Thailand, Philippines and India will potentially include joint eSports marketing efforts, production and distribution of eSports content through the Singtel Group's platforms, telco data bundle plans and online and offline payment services through direct carrier billing and telco wallets. This is an extension of ONE Championship's ongoing collaboration with the Singtel Group in mixed martial arts events.
Arthur Lang, CEO International of Singtel, said, "We have had a great partnership with ONE Championship since the joint launch of its app in May this year and other marketing collaborations across our regional footprint. We are pleased to take this collaboration into eSports. With the success of our PVP Esports Championship in October, we look to further engage with the gaming community through this partnership and increase our involvement in eSports."