Paradise completes first stage of investment at Incheon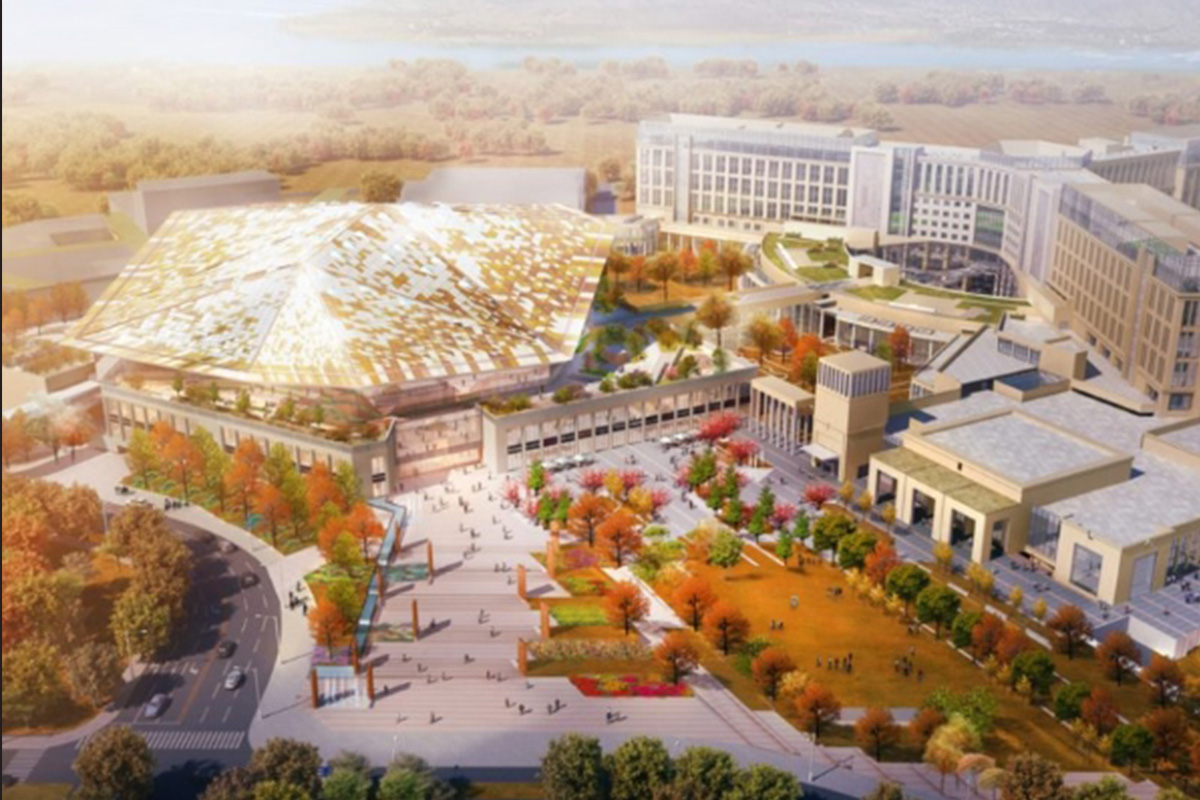 Reading Time:
1
minute
Paradise SegaSammy Co Ltd, a joint venture between South Korean casino company Paradise Co Ltd and Japanese gaming developers Sega Sammy Holdings Inc., has completed the first stage of phase its €1.2 billion Paradise City casino resort at Incheon, South Korea.
As per the company press release, the second stage of the project, involving mostly non-gaming facilities, will start on September 21.
Paradise City is designed as a foreigner-only casino. It was launched alongside a hotel and a convention hall back in April 2017. The new amenities are a shopping mall, a boutique hotel, a spa, a club, a film studio, a family entertainment compound and an art gallery.
The second stage of phase one will involve adding 110k square metres of floor space divided in the 58-room Art Paradiso hotel, a premium spa, a club, an art gallery, a shopping mall, a film studio with the moniker Studio Paradise, and a family entertainment facility known as Wonderbox.
According to the company, the venue received 310,000 visitors in the first 100 days of operations, a number expected to continue to increase as the companies continue to invest in the development.
KamaGames Looks To Grow Indian Audience With The Release Of Teen Patti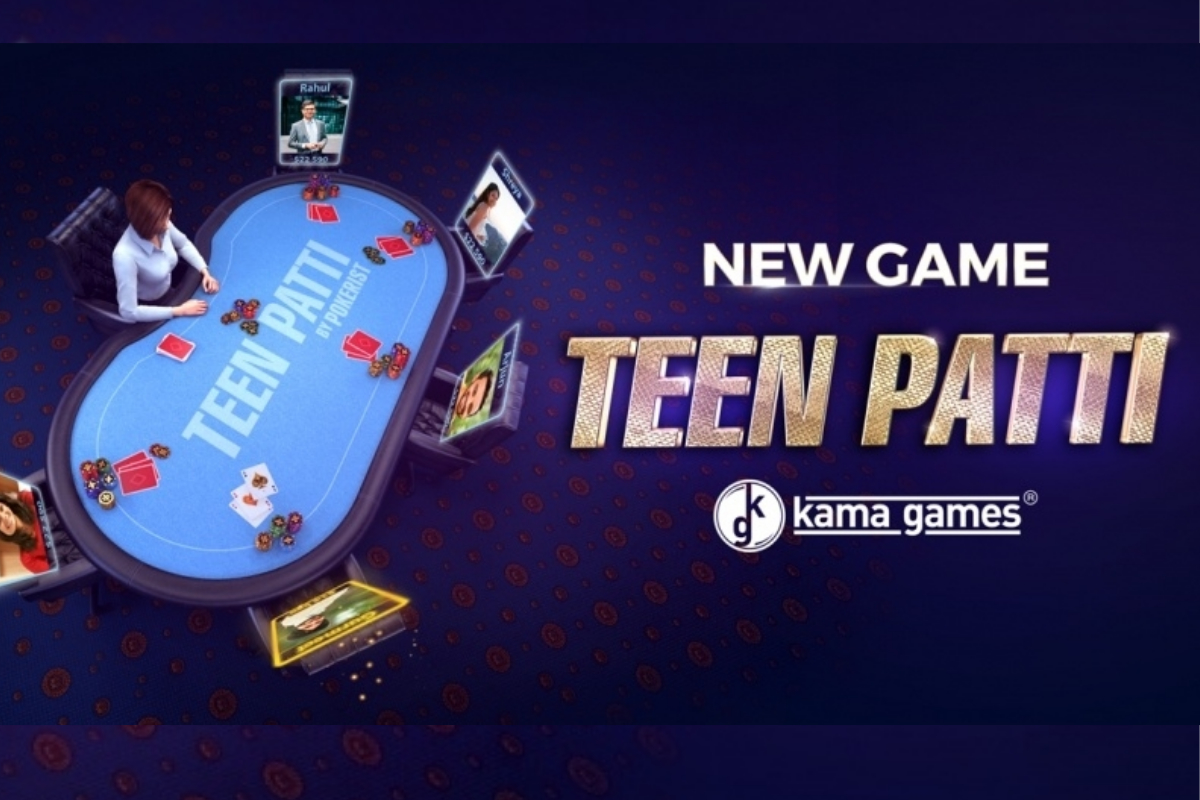 Reading Time:
2
minutes
KamaGames, the largest European social mobile poker operator, announced the release of a brand new social card game to drive player number growth in the emerging Indian casual gaming market.
Available globally across both iOS and Android platforms, Teen Patti is a social card game that originated in India and is hugely popular throughout the region.
The game is played with up to 4 players, with each being dealt three cards face down. As the game progresses, the "pot" grows in value and the winner is ultimately determined by the player who remains in the game until the completion of the hand or has the best cards.
The launch of KamaGames' new Teen Patti game comes at a time when the Indian market is experiencing booming growth and being currently listed as the fastest growing major economy in the world. This growth drives an opportunity for the development of more regional based games to stimulate local player growth and to further diversify the KamaGames gaming portfolio. At launch, Teen Patti will no-doubt draw the attention of the existing Indian player base as it is already a very established and popular game in the region.
Andrey Kuznetsov, KamaGames' CEO said "As a forward-thinking casual games developer, KamaGames have always strived to offer something new and exciting to our global and regional audiences, and the launch of Teen Patti is a perfect example of this. This latest addition to our gaming lineup reflects our ongoing plans to expand our portfolio to include not only social casino games but also certain social card games which are popular in specific regions. It's an opportunity for us to show how KamaGames is committed to embracing unique and diverse gaming variants from the emerging markets and popularizing them on our own world stage."
For more information about KamaGames and its portfolio of products visit www.KamaGames.com.
About KamaGames:
KamaGames is a multi-award winning social casino operator and the largest European social mobile poker operator, with over 530,000 daily active users.  Established in 2010 and employing over 250 staff, KamaGames has its corporate headquarters in Dublin, Ireland as well as offices in London and Dubai.
The award-winning operator's flagship title, Pokerist, has been the #1 grossing app in 101 countries on the App Store and one of the top 5 grossing apps in 45 countries on Google Play.
In 2017, KamaGames' gross revenue increased by 63.4% year on year to $57.5 million compared to $35.2 million in 2016. The number of daily active users grew by 36% with the average revenue per paying user growing by 30% in the same period. Q1 2018 has already seen revenues increase by 47.9% compared to Q1 2017.
As a leading operator in the social casino industry, KamaGames are constantly monitoring new trends and technologies and as a result, have recently launched the KamaGames Token. Based on blockchain technology and the Ethereum platform, KamaGames Tokens are designed to give players the best possible return on their in-game currency purchases as well as guaranteed bonus chips every day.
ONE Championship Launches Asia's Largest eSports Championship Series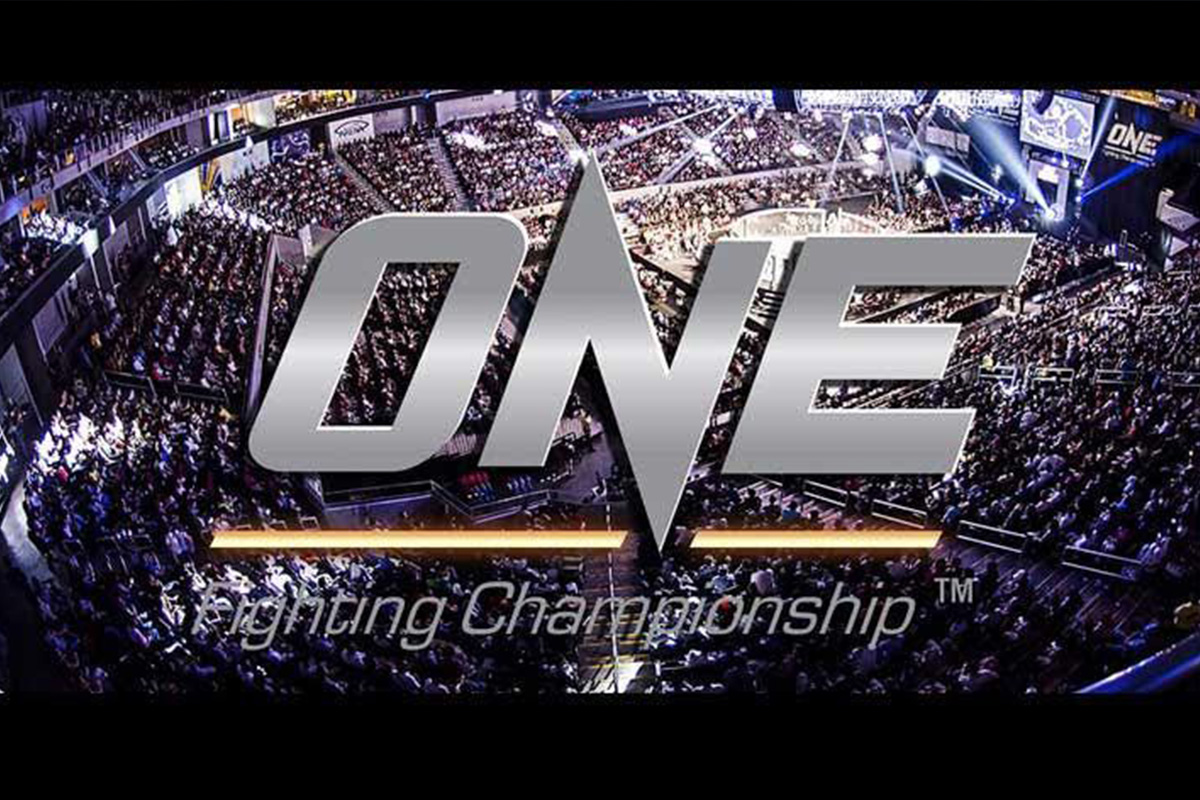 Reading Time:
4
minutes
The largest global sports media property in Asian history, ONE Championship™ (ONE), has officially launched ONE eSports, Asia's largest global eSports Championship Series. ONE Championship and Dentsu Inc., Japan's largest global advertising agency, have agreed to launch ONE eSports as a joint venture together in 2019. Razer, Singtel, and other top industry players have also entered into partnership MOUs with ONE eSports to lead Asia's eSports industry together.
ONE Championship intends to lead a plan to invest up to US$50 million alongside other key partners into ONE eSports to create Asia's largest global eSports Championship Series; ONE eSports will feature multiple blockbuster game titles across Asia and hold a number of eSports events held alongside ONE Championship martial arts events in 2019. Earlier this year, ONE Championship announced a 30 event schedule for 2019 for its global scale martial arts events across iconic Asian cities including Singapore, Bangkok, Tokyo, Seoul, Jakarta, Shanghai, Beijing, Manila, Kuala Lumpur, Ho Chi Minh City, and many other cities. ONE eSports will piggyback off this master event schedule in select cities.  In addition, ONE eSports will also produce and broadcast dedicated eSports content in the form of live event broadcasts, documentaries, reality shows, weekly magazine shows, highlights, video blogs, and other unique content across its global media broadcast platform in 138 countries. Also, recently-signed ONE Championship athlete and pound-for-pound mixed martial arts king Demetrious "Mighty Mouse" Johnson will help to lead the ONE eSports efforts as its Chief Brand Ambassador; he is a lifelong gamer and well-known Twitch streamer with a rabid following.
Chatri Sityodtong, Chairman and CEO of ONE Championship, stated: "It is with great excitement that I announce ONE eSports, Asia's largest global eSports Championship Series. We see a natural crossover between martial arts and gaming fans in Asia and an opportunity to bring them together under Asia's home of millennial live sports. ONE Championship is committed to bringing its same brand of large-scale event production and live broadcast capabilities, unique world-class content production, global media distribution, storytelling expertise, and marketing experience to ONE eSports. Our mission is to celebrate Asia's eSports heroes on the global stage. The establishment of ONE eSports transforms ONE Championship into Asia's largest producer of millennial sports content."
While ONE eSports will showcase blockbuster game titles from around the world, Dentsu is the dedicated marketing partner of the Japan eSports Union (JeSU) and will be responsible for harvesting Japanese game developers' desire to expand in eSports across Asia via ONE eSports. Dentsu will also help to lead ONE eSports' efforts to hold events across Japan. In addition, ONE eSports will also leverage Dentsu and Dentsu Aegis as its preferred marketing agencies for strategic marketing formulation and sponsorships around the world.
Shuntaro Tanaka, Director, Content Business Design Center of Dentsu, stated: "We are pleased to announce this partnership with ONE Championship as we look to further develop the rapidly growing eSports industry in Japan and the rest of Asia. We recognize good synergy between martial arts and eSports, making this a fantastic opportunity for both ONE Championship and Dentsu to participate in this growing segment in Asia, as well as leverage multiple content platforms for additional sales and business opportunities. ONE Championship has been a terrific partner and Dentsu is happy to move forward with ONE in this eSports venture."
ONE eSports will also work with Razer, the world's leading lifestyle brand for gamers, to leverage its ecosystem of hardware, software, and services in the following manner:
Razer will provide its expertise and leadership as a pioneer in the eSports industry to develop, manage, and organize an eSports tournament or series in partnership with ONE eSports.
eSports Mogul, a Razer portfolio company, will provide the technical know-how and innovation for the development of an online platform to organize, manage, and stage online eSports events and tournaments.
Razer Pay will serve as the payment platform for the ticketing of ONE eSports tournaments, as well as for the online sale of related merchandise and content.
ONE eSports and Razer will explore joint marketing opportunities using Team Razer eSports athletes as well as ONE Championship athletes to drive communication and engagement to all martial arts fans and gamers across Asia.
Min-Liang Tan, Co-Founder and CEO of Razer, stated: "Like Razer, ONE Championship is at the forefront of a new digital entertainment revolution that delivers the sporting content that millennials hunger for, whether online or offline. This partnership will see us combining our respective areas of expertise and deliver unmatched cross-boundary experiences to our fans."
ONE eSports will also explore working with the Singtel Group, Asia's leading communications technology group with a combined mobile customer base of over 700 million. The collaboration across Singapore, Australia, Indonesia, Thailand, Philippines and India will potentially include joint eSports marketing efforts, production and distribution of eSports content through the Singtel Group's platforms, telco data bundle plans and online and offline payment services through direct carrier billing and telco wallets. This is an extension of ONE Championship's ongoing collaboration with the Singtel Group in mixed martial arts events.
Arthur Lang, CEO International of Singtel, said, "We have had a great partnership with ONE Championship since the joint launch of its app in May this year and other marketing collaborations across our regional footprint. We are pleased to take this collaboration into eSports. With the success of our PVP Esports Championship in October, we look to further engage with the gaming community through this partnership and increase our involvement in eSports."
Malaysian deputy minister accepts it is difficult to tackle online gambling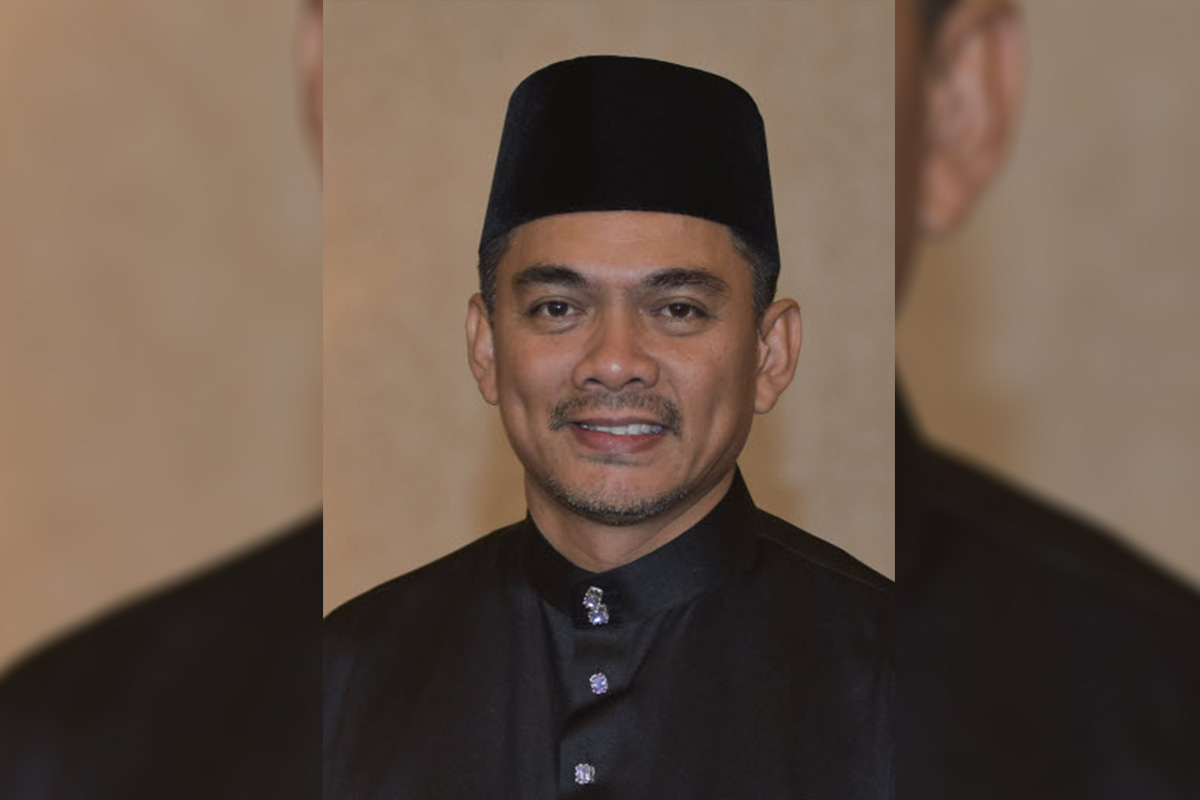 Reading Time:
1
minute
Malaysia's Deputy Home Minister Datuk Mohd Aziz Jamman has publicly conceded that the country has no effective way at present to completely block online gambling servers. He also acknowledges that the country has no effective mechanism to deal with about 700,000 dubious prepaid mobile phone accounts that may be used for illegal gambling.
The minister, nevertheless, provided the extensive and ongoing efforts to curb illegal online gambling by Malaysian enforcement bodies. He added that new measures are required for enforcement agencies to stop online gambling completely.
"Online gambling servers are located abroad and these are identified by their Internet Protocol (IP) addresses," he explained. "When the police or the Malaysian Communications and Multimedia Commission (MCMC) block an IP number, gambling operators can change it in a split second."
Mohd Aziz also told lawmakers that it was difficult for authorities to crack down on online gambling using mobile phone apps.
"It was previously mentioned by the Communications and Multimedia Minister that there are some 700,000 dubious prepaid mobile phone accounts. This makes it hard for authorities to gather information as the gambling operators are operating underground," he said.
The minister also pointed out the difficulties to prove online gambling when no physical transaction of money takes place. "When they are caught, they say it's just an online game as no money is involved," he said, going on to assure lawmakers that the police are currently looking at ways to effectively deal with these problems.