Asian Video Gaming Revenue to Reach $200B by 2030 Thanks to eSports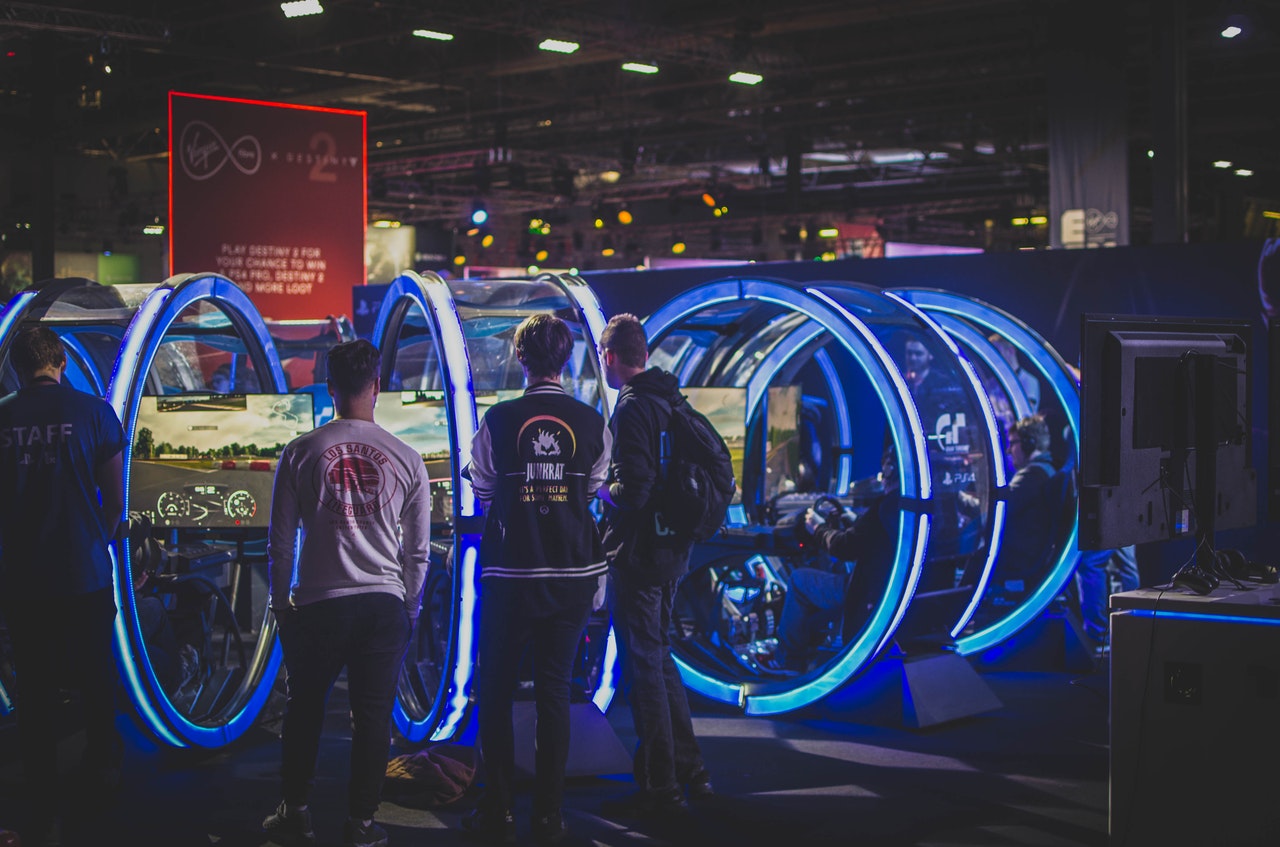 Reading Time:
4
minutes
According to industry reports, the Asian video gaming market revenue is set to reach $200B by 2030 and this is all thanks to eSports betting and video game popularity.
eSports Set To Help Asian Video Gaming Revenue Reach $200B
Professional video gaming also known as eSports has taken the world by storm over the past number of years and it has become a massive business. Reports coming in from financial services firm UBS, states that eSports is set to explode especially in Asia and we could see it adding a massive boost to their gaming revenue taking them up to $200B by the year 2030.
eSports is exploding with more and more sports betting and online gambling destinations now including it in the line-up. It has also been announced that eSports are to be included in the 2019 SEA Games.
UBS Suggests eSports Will Triple Gaming Revenue in Asia
The UBS analysts have predicted that gaming revenue in Asia is set to be tripled over the next twelve years. They have also predicted that the annual growth for gaming revenue will be at least 9.5% annually. This massive growth is similar to the revenue earned by Asia from the smartphone industry back in 2016.
Asia were the first country to add eSports as an official sport and the in the past number of years the gaming culture and industry for this region has grown exponentially. Asia's gaming revenues are set to be higher than those of the rest of the world in 2018 which makes them the global gaming leader and the one everyone will have to chase.
This is just the beginning for eSports according to UBS who predict that Asia's gaming revenues will continue to rise. The predicted figures are based on user growth in the eSports gaming market as well as increased monetization per user.
Asia account for more than 51% of the eSports fan around the world and it is estimated that there are over 400 million fans. This is set to rise as eSports becomes more recognised and more games are added. Game discovery is getting easier and easier with online streaming platforms such as Twitch providing live broadcasts of eSports tournaments. More and bigger name sponsors are also coming on board and eSports teams are being established all over the world. Tournament prize funds have also increased, and big competitions and tournaments can see the winners walking away with millions.
Most of the monetization for the Asia eSport industry comes through ticketing and sponsorship and there are dedicated eSports arenas. Advertising rights and merchandise will help to increase the monetization and the rising popularity in eSports betting is set to drive revenues even higher. Also, Asia video gaming is setting the bar high and the rest of the world is coming right behind them with more and more countries investing in eSports stadiums, sponsoring teams, and more.
eSports Betting and Types of Bets
There's no way around it, eSports betting has taken off and it is only going to grow and expand. The audience numbers are huge, and these grow with every tournament and event that is held. The popularity of eSports betting has also been a component in the huge audience numbers with more and more video game enthusiasts placing bets on their favourite players and teams. Live Stream services of events on Twitch, YouTube, and even ESPN has also boosted the profile of eSports and if you are interested in eSports betting, top10casinos.com can help you find the right online gambling site and the best betting offers and promotions. Before parting with your hard earned cash, it might be worth taking a few minutes to understand the different types of eSports bets and how they work.
Moneyline Bet
This eSports bet is perhaps the easiest way to place a wager. You choose the team you think will win the game and if they win, you win your bet. It's very simple and very popular, but you will need to check the odds as they can vary from site to site and many sportsbooks offer different odds on your favourite teams.
Handicap Betting
With this type of eSports bet, the sportsbook gives each team an advantage or disadvantage in a bid to even the competition. If the team you choose has a -1.5 handicap, it means that they would have to win 2-0 in order for you to win your bet. Handicap betting is very popular, but it can also be risky because the weaker team can win a round in the game or get a late kill and you lose. It is recommended to only use this type of eSports bet if there is a big difference between the two teams playing.
Totals Betting
In eSports you can bet on specific statistics such as the total maps played, total kills, total points, and total rounds. This is similar to the over/under bets you see in regular sports betting.
Proposition eSports Bets
There are some great eSports bets that you can use to make the watching the games even more exciting. These include:
First Blood: For this bet type, you are betting on the team you think will get the first kill.
First 10 Kills: This is where you are betting on the team to get the first 10 kills.
Map Winners: This is where you bet on a team to win each Map.
Total Number of Maps: This is where you bet on the number of maps you think a team will win.
Total Kills: How many kills a certain player gets
As you can see, there are lots of different eSports bets you can place, and they will vary from game to game. In CS:GO you can bet on the number of games within a series or on round scores. In Dota 2, you can bet on the number of games won in a series or the number of kills within a game. There are lots of sites that provide information on eSports betting and upcoming eSports tournaments so if this interests you, be sure to check it out. The industry is growing as is the fan base and with more and more tournaments, championships, and games being added, who knows where 2030 will see the eSports industry. One thing's for sure, it's not going to disappear.
Ford to Launch its own esports Virtual Racing Teams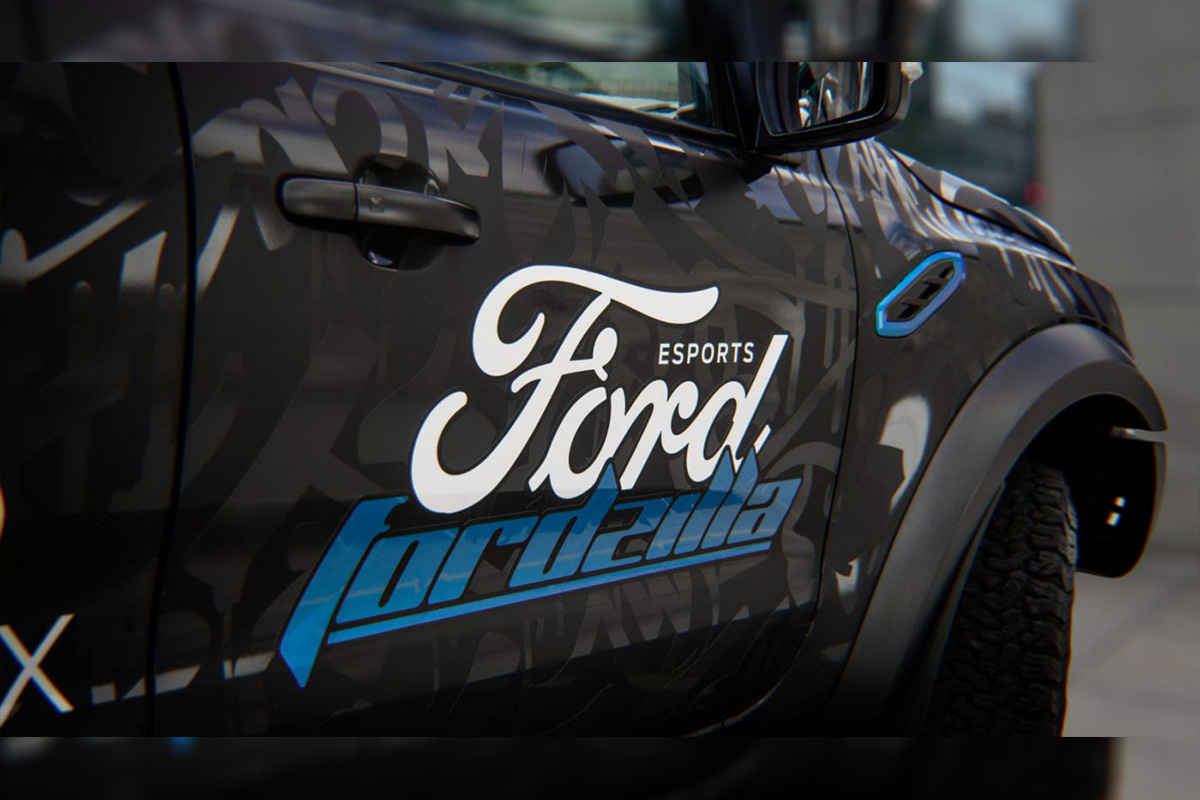 Reading Time:
1
minute
Ford is planning to launch its own esports virtual racing teams, under the name Fordzilla.
The company will recruit top esports drivers for teams in France, Germany, Italy, Spain and the UK. The company will also invite star players to form a European team with selected members from each national team.
The Fordzilla teams will compete in games like Forza Motorsport 7. According to Ford, millions of people play Forza games each month and one million players choose Ford vehicles.
A few years ago, the winner of the first-ever Forza Racing Championship was a 2017 Ford Focus RS.
Esports Gambling Website Rivalry Partners with MoonduckTV to Give Fans a Way to Watch $33.5M+ Esports Event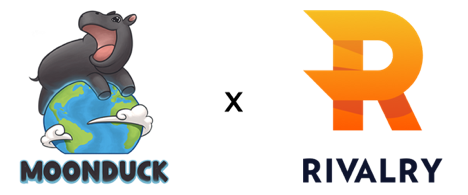 Reading Time:
1
minute
As the esports scene continues to grow, eighteen of the world's best teams are coming together from August 15th – 25th to battle for their share of a $33,500,000+ prize pool. This annual event, known amongst fans of the popular esport Dota 2 as TI9, short for The International 2019, has been held in Seattle for 6 of the last 7 years, with the 2018 event held in Vancouver. This 2019 edition makes its way to the other side of the world to host city Shanghai.
TI9 being based in Shanghai has fans thrilled in China and other Eastern time zones but has left those in European and Western time zones searching for viewing options as they find themselves 12 to 15 hours behind Shanghai, often sleeping while their favorite teams and players battle for the title.
Renowned Dota 2 esports broadcaster MoonduckTV has partnered with Rivalry.com to host the Jungle Jam in Denver, Colorado for fans who want to enjoy the main event of TI9 but not disrupt their lives too dramatically. Hundreds will attend the event in person while hundreds of thousands will watch the stream online through Twitch.
Some of the best casters and analysts in the world will descend upon Denver to add their own personal flair to
European teams join the next season of Forge of Masters WePlay! League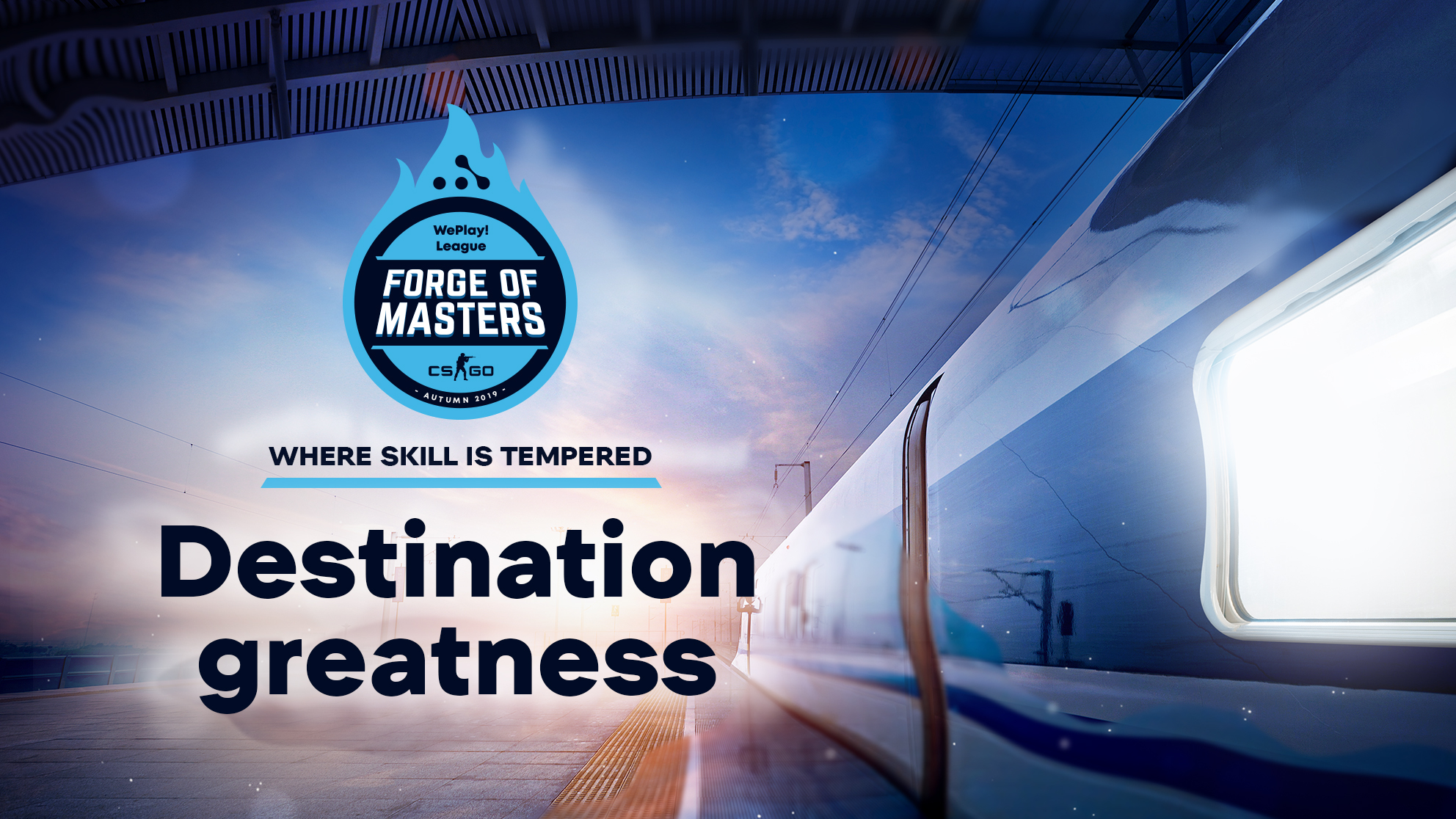 Reading Time:
2
minutes
New-season of the CS:GO league with the $100 000 prize pool will be held in autumn 2019 and culminated with a LAN final in WePlay! esports arena in Kyiv
Forge of Masters league, having the purpose to give regional tier-2 and tier-3 teams an opportunity to grow out of the shadows of the top-tier teams, will resume very soon: the open qualifiers will start on September 14 and the grand final will take place during the LAN-finals on November 17, 2019. The first season was targeted at teams from the CIS, so with the second season organizers decided to expand the pool of participants – now teams from Europe can try their strength fighting for a share of the prize pool and the championship of the league.

League format 

The second season will welcome 24 teams – 12 from the CIS and 12 from Europe. The competition will have open qualifiers followed by the group stage. It will run online with three stages using the Single Elimination system.

During the first stage, all teams will be split into six groups – three for each region. The teams taking first places in their corresponding groups will advance to the LAN-final of the second season. The squads placing second in the groups will go to the third stage of the online competition and the squads placing third – to the second stage. Based on the results of the second and third stages of the group stage, we will know the teams going to the LAN-final.

8 teams will play in LAN-final and 2 GSL groups will be divided into four 4 teams with Single Elimination playoffs.

The second season dates 

The first phase of the open qualifiers for Europe and the CIS will run on September 14 and 15, while the second phase – September 21 and 22, 2019. You will be able to enjoy a live broadcast of the group stage matches starting October 1 to November 3, 2019:
First phase: October 1 — October 13, 2019
Second phase: October 18 — October 19, 2019
Third phase: November 1 — November 3, 2019
The LAN-final of the second season of Forge of Masters WePlay! League will take place on WePlay!'s new esports arena on November 15 to 17, 2019. The exact location and detailed schedule will be announced later.
Prize pool 
Total prize pool of the season of Forge of Masters WePlay! League will be $100,000, and will be distributed among the finalists as follows:
1st place: $50,000
2nd place: $20,000
3-4th places: $10,000
5-6th places: $3,000
7-8th places: $2,000
Once again, the main goal behind the Forge of Masters WePlay! League is to give the regional team an opportunity to grow in a healthy competitive environment by participating in regular tournaments.
Find more details about the league at weplay.tv and in our social media: Reddit, Instagram, and Twitter.
For the partnership and brand integration queries, email us at: placeme@weplay.tv
#WePlay #ForgeofMasters #WPL #WePlayCSGO
Source: WePlay! Esports press office