Circa Resort & Casino to Debut in Downtown Las Vegas, December 2020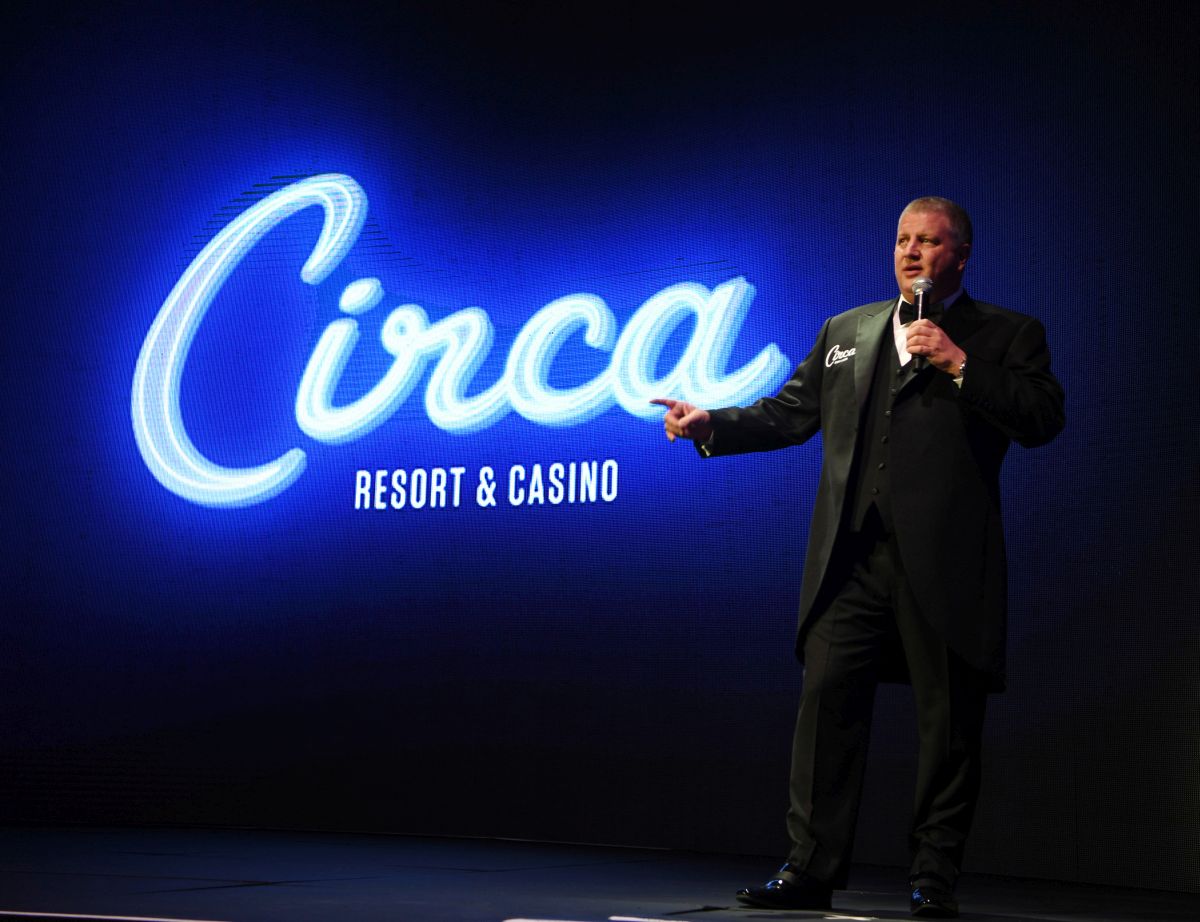 Reading Time:
4
minutes
Developers and brothers Derek and Greg Stevens have officially unveiled plans for Circa Resort & Casino, a brand-new integrated gaming resort in Downtown Las Vegas, slated to open in December 2020. A welcome addition to the iconic Fremont Street Experience, Circa will bring a new energy to Downtown as the first ground-up resort development in the area since 1980. The innovative property will celebrate the timeless spirit of the city while leading the charge for a bold new era with game-changing guest offerings.
"There is a lot of unmet demand for fun in Las Vegas," said Derek Stevens. "At Circa, our goal is to create a destination resort in a historic part of the city, while showing guests the time of their lives. We plan to double down on the world-class service Las Vegas has always been known for while bringing personalized experiences to a new level."
Over the past decade, Derek has worked alongside Greg to develop several ventures, including the D Las Vegas, Golden Gate Hotel & Casino and Downtown Las Vegas Events Center. The duo's investments have played a role in reshaping Downtown Las Vegas, attracting new waves of visitors and locals while leading the turnaround success story of "vintage Vegas." Often found taking the time to greet and interact with visitors at his properties' centerpiece bars, Derek's genuine and approachable style of guest appreciation has challenged the status quo of resort ownership and earned the endearment of customers.
What's in a name?
In the spirit of staying true to the city, Circa will deliver a new experience built on the original principles of old-school Vegas hospitality. It will mix the glamour of vintage Vegas with modern luxuries and cutting-edge technology, honoring the golden age of the city. Guests can expect top-notch entertainment while enjoying honest, attentive and friendly service.
Paying homage to the city's vibrant history, Circa will nod to the Las Vegas legends of decades past, ranging from the visionaries behind the first gambling halls on Fremont Street to the preeminent destination resorts on the Strip. To learn more about the history of the Downtown Las Vegas neighborhood and its influence on Circa, please visit Circalasvegas.com.
Spectacular Amenities
Designed for those seeking the ultimate Las Vegas vacation, Circa will boast 777 rooms and suites, and a collection of thoughtful amenities, including a range of eclectic restaurants, the longest outdoor bar on Fremont Street Experience,a rejuvenating spa and a two-level casino with state-of-the-art slot and table gaming options. Circa has collaborated with Steelman Partners to oversee architecture and design, Tré Builders as construction manager, and McCarthy Building Companies Inc. as contractor.
Circa will be home to a state-of-the art parking structure playfully dubbed "Garage Mahal," specifically designed with ride-sharing in mind. Catering to the growing use of Uber and Lyft, and housing 1,201 parking spaces, the centrally located nine-story garage will be the first of its kind in Downtown Las Vegas, allowing guests to conveniently and efficiently travel to and from the property.
Another signature element will be a multi-level, stadium-style sportsbook, equipped with the biggest screen in sportsbook history. The Stevens brothers recently announced a partnership with sports gaming media organization Vegas Stats and Information Network (VSiN) to bring an in-house broadcast studio to Circa. This will allow bettors to have in-depth analysis from a roster of experts including broadcasters, industry professionals and athletes.
Construction is currently underway on the 1.25-million-square-foot property, which will punctuate the Las Vegas skyline as the tallest tower north of the Strip. The resort will be defined by a bold design, accented by a backlit roofline and an expansive multi-tiered pool amphitheater. Featuring several pools and a massive screen with the latest high-resolution technology, the amphitheater will offer a unique watch-party atmosphere for sunseekers and sports fans. The venue will be complemented by a delicious food and beverage menu, private cabanas and music from DJs and special guests.
Circa's interior will welcome the return of a Las Vegas icon: Vegas Vickie, the kicking cowgirl who was once perched high above the Fremont Street Experience, will become a key design feature and must-see photo opportunity within the hotel's lobby.
A Grand Reveal  
After months of speculation, Circa's name, design and neon sign were revealed last night during an evening of festivities. After an appearance at the annual 2019 State of the City address, Derek invited attendees to enjoy an afterparty at Downtown Las Vegas Events Center, where he promised to unveil all-new details about the upcoming project.
Derek was joined onstage at Downtown Las Vegas Events Center by Las Vegas Mayor Carolyn Goodman during the public celebration.  Among eager onlookers were a number of notable city and state officials, property executives, community partners and members of founding Las Vegas families including Freddie Sarno, son of casino developer Jay Sarno; Nevada Stupak, son of casino owner Bob Stupak; Michael and Brendan Gaughan, son and grandson of hotel and casino magnate Jackie Gaughan; and legendary bookmaker Jimmy Vaccaro. The grand reveal took place after a thrilling introduction video, concluding with the unveiling of a huge neon sign emblazoned with the property name that will eventually be a part of Circa's exterior. Known in Las Vegas for his eclectic collection of custom blazers, Derek did not disappoint as he donned a custom tuxedo complete with a jacket displaying Circa's logo.
Additional details about Circa's amenities and opening will be announced in the coming months. To learn more information about the new Downtown Las Vegas property, visit circalasvegas.com.
About Circa Resort & Casino
Circa Resort & Casino will deliver an all-new integrated resort concept to the heart of Downtown Las Vegas at the historic 18 Fremont Street site. Inspired by the city's irresistible energy and timeless allure, Circa is building a new legacy that turns up the good times to eleven and burns bright with the original spirit of Vegas. Combining the best of Las Vegas service in a modern, state-of-the-art setting, Circa is designed for guests to live large in the now, make the most of life's fleeting moments and create new memories through an exhilarating, multi-sensory experience. The 1.25-million-square-foot, 777-room resort, casino and spa will feature a variety of immersive culinary, entertainment and gaming experiences and unparalleled personalized offerings inspired by old-school Las Vegas hospitality. Visit circalasvegas.com or follow on Facebook, Twitter and Instagram at @circalasvegas to stay up to date with more developments.
SOURCE Circa Resort & Casino
GAN Reports Internet Gambling Growth in New Jersey for June 2019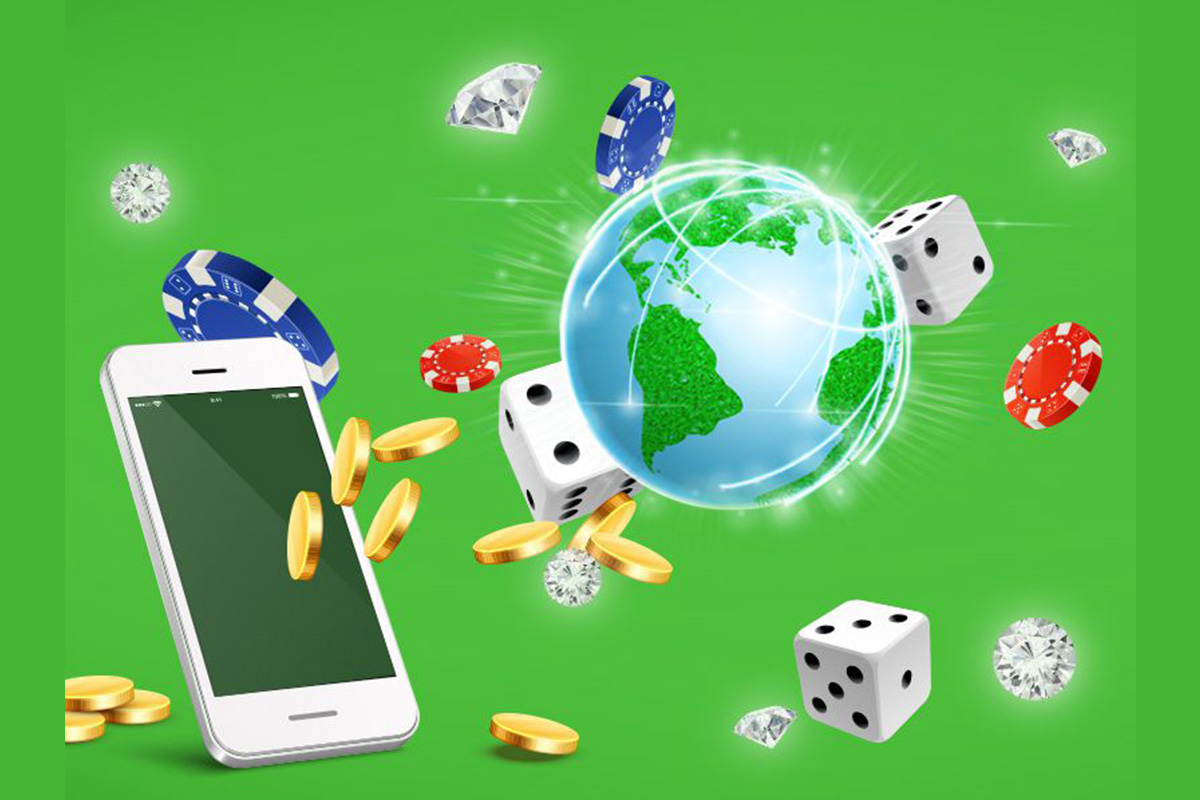 Reading Time:
1
minute
GAN plc has updated the market following the publication on July 13, 2019, by the New Jersey's Division of Gaming Enforcement (DGE) of Internet gaming and Internet sports betting financial information for the month of June 2019 in New Jersey.
DGE highlighted that internet gaming win was $38.1 million in June compared to $22.7 million in the prior year period, reflecting a year-over-year increase of 67.8%. Total internet sports wagering handle was approximately $226.7 million for the month of June, compared to $263.6 million in May.
Gross revenues from the internet sports wagering for the month of June were $6.9 million, compared to $13.7 million for the month of May.
This information is updated and published every month, following publication by the DGE, in order to enable the investor community to readily monitor the growth of Internet gambling in New Jersey, which remains a key market for GAN.
Gaming Arts All Set for OIGA Conference and Trade Show 2019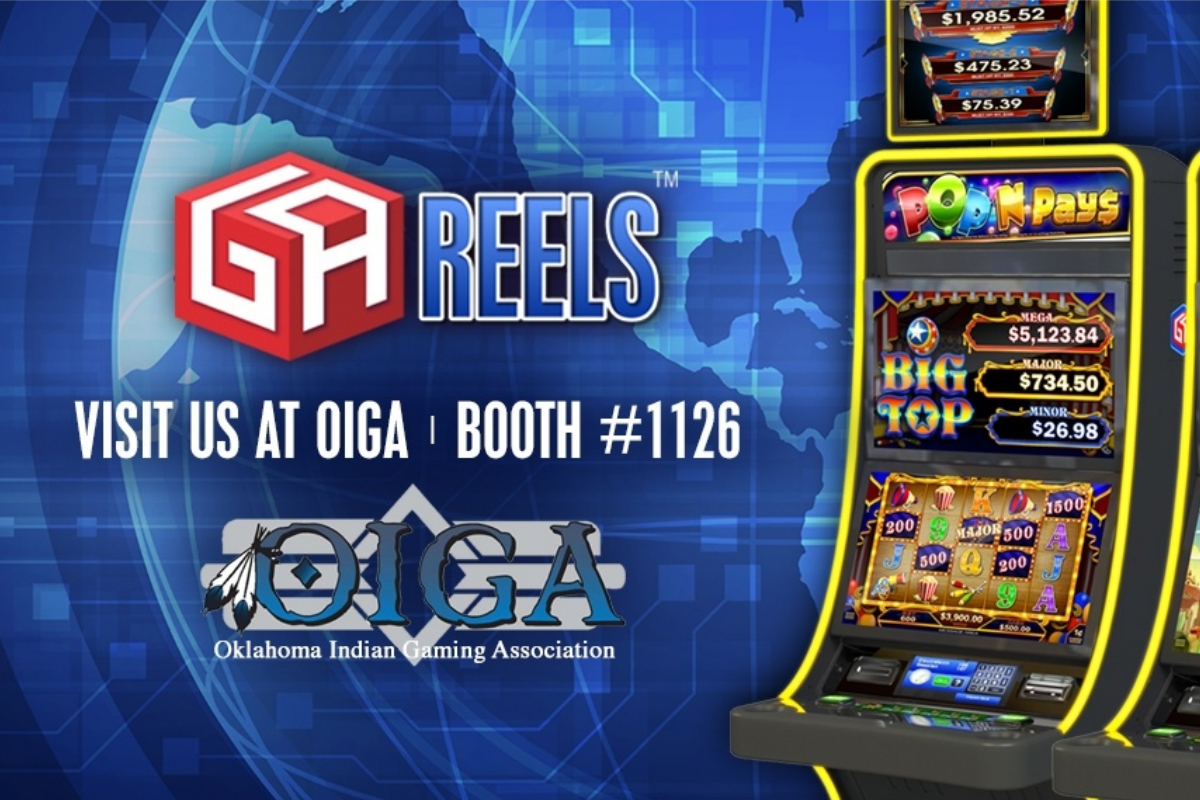 Reading Time:
1
minute
Gaming Arts LLC is going to present its innovative Class III video reels and SuperPROMO™ at the OIGA Conference and Trade Show (OIGA), in association with Gaming Capital Group.
"OIGA presents a significant opportunity to support Oklahoma's tribal gaming enterprises. We are thrilled to present our unique and innovative line up of video reels and casino marketing promotional tools to our tribal partners," Mike Dreitzer, President of Gaming Arts said.
Gaming Arts will display its inaugural collection of Class III slots including the Pop'N Pays®, Da Fa Ba™, and Dice Seeker™ series of games, all of which will showcase the Rocket Rollup™ mystery progressive. The Pop'N Pays series of games, namely Piñatas Olé® and Big Top™, are the first to emerge from the Gaming Arts library with more than 80 cabinet placements in the United States and growing.
SuperPROMO™, the world's first casino-wide interactive promotional game system, will demonstrate a new method of casino promotion through four fully customisable mobile games that can be presented to players for virtually any type of promotion.
NetEnt games live in Pennsylvania, USA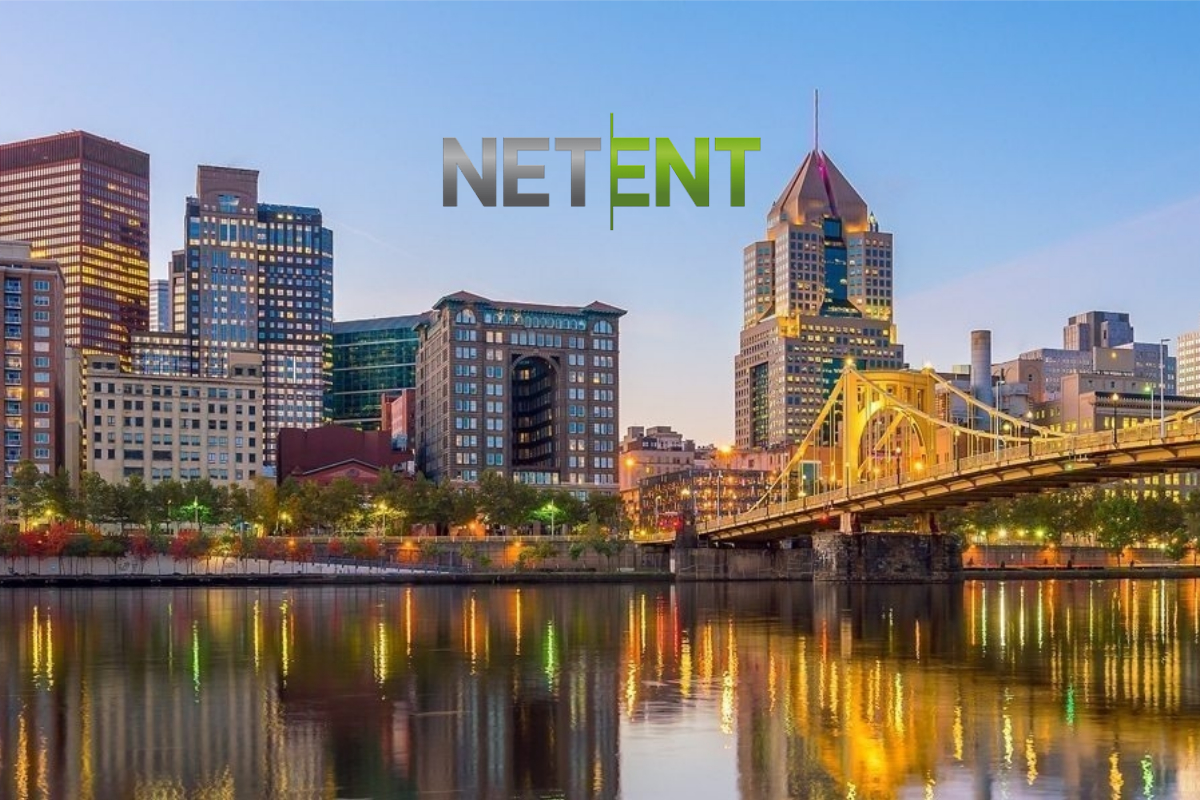 Reading Time:
1
minute
As expected, the new regulated online gambling market in Pennsylvania has opened. After successful integrations, NetEnt's games are now live in the US state.  
In March this year, NetEnt, through its subsidiary NetEnt Americas LLC, was granted an Interactive Gaming Manufacturer Conditional License by the Pennsylvania Gaming Control Board (PGCB).
Pennsylvania is the second large US state to regulate online casino and with almost 13 million people, it is the fifth largest state by population. The state has a long tradition of gambling on the land-based side. As previously communicated, NetEnt has signed customer agreements with several gambling operators in the state and has been preparing to launch its games as the market opens.
"I am very pleased that the market in Pennsylvania has now opened. We are one of the few online casino suppliers offering our games right from the start, and I am convinced that our award-winning online casino games will be much appreciated by players in Pennsylvania," says Erik Nyman, Managing Director NetEnt Americas LLC.
About NetEnt:
NetEnt Americas LLC is a US subsidiary of NetEnt AB (publ), a leading digital entertainment company, providing premium gaming solutions to the world's most successful online casino operators. Since its inception in 1996, NetEnt has been a true pioneer in driving the market with thrilling games powered by a cutting-edge platform. NetEnt is committed to helping customers stay ahead of the competition, is listed on NASDAQ Stockholm (NET–B) and employs 900 people in Malta, Stockholm, Kiev, Krakow, Gothenburg, Gibraltar and New Jersey. www.netent.com