EGT Interactive's Virtual Roulette prepares to set London event into a spin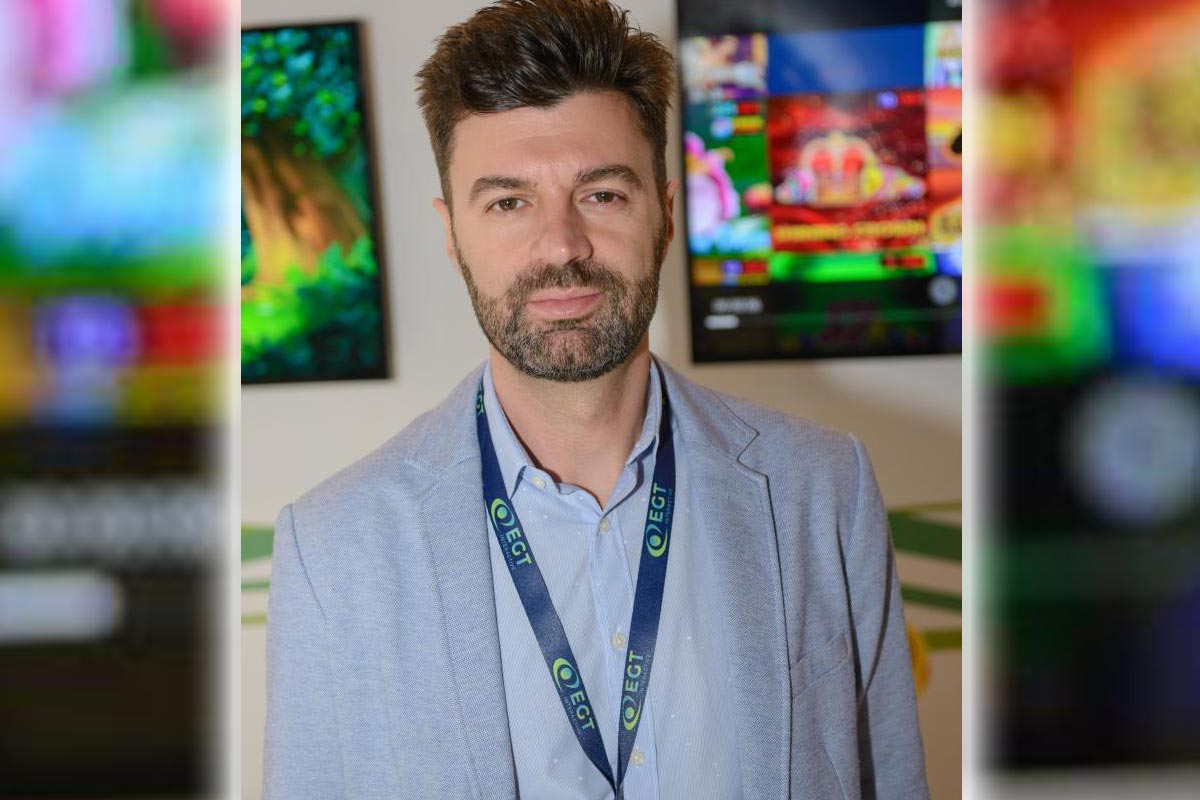 Reading Time:
3
minutes
Following on from one of the company's most successful years yet Ognyan Lekov, Marketing Manager at EGT Interactive has confirmed it will debut a number of new titles at this year's ICE London, including a ground-breaking Virtual Roulette game, as the company continues its global expansion and recruitment focus into 2019. Exploring the developing online trends ahead for the industry, Lekov discusses the growing importance on the Latin American mobile market, the potential of social games and why ICE London is THE exhibition to make key deals for the year ahead.
What genius products/services will you be showing at ICE London and how will they improve your customers' business?
Throughout the last 12 months, we have been implementing а strict and consistent expansion strategy of our portfolio, particularly across our classical online casino games. This focus on a diverse range of themes, but in the classical casino category, has allowed us to strengthen our performance whilst also providing variety to our customers. In 2019 we will continue in the same direction by adding some key new additions, from the graphics and strategy to how we interact with our players. At ICE London visitors to our stands (S4-330, S4-350) will have the pleasure of getting acquainted with some of our most innovative latest titles, including the brand new Virtual Roulette game set for release in 2019. We're very excited about this interesting product and I'd love to tell you more but I'll keep the details for the exhibition!
How important is ICE London for the iGaming sector and the industry as a whole?
ICE London is definitely one of the most important, or maybe the most important, gatherings in the gambling industry. Since we take every exhibition we exhibit at or attend very seriously, especially ICE London, we begin preparing our stand and the communication of what we're going to bring to the exhibition three or four months prior to the event. As with every year, we are extremely pleased with the result – a brand new contemporary and interactive booth based on the concept of some of our top performing HOT games created in a very attractive design. The competition in this industry is huge, everyone puts a great deal of investment and effort into their performance, so we did our homework and hope to once again surprise the audience with variety of unique activities at our stand and on the showfloor.
ICE London is a tradition and plays a huge part for every big player in the industry. Whether land based or in the online business, everybody is there. It really is the first big show-off of the year for the industry and most of the key deals are made here so everybody knows the importance of this exhibition.
Where do you see the big growth opportunities taking place in 2019 and how are you addressing those opportunities?
I'm sure it will surprise nobody but we believe the online business will continue to grow rapidly as it has continued to do in recent years. This is inevitable as mobile devices and mobile internet become ever more accessible and easy to handle. In addition, more and more territories are beginning to allow online gaming and for us, one of the freshest markets is Brazil. Now is the time for Brazil's potential to be tapped as a hotbed for online gaming. At present, Latin America represents a tiny share of the global online gaming marketplace at just 4%, but it is the second fastest growing region in the industry, experiencing a rapid 20% growth rate and we will be looking to continue our investment and expansion in the region for years to come.
As a company we entered a number of key new territories in 2018, and of course we'll try to capitalize on that expansion in 2019. At this stage, we are enhancing our focus on Bosnia and Herzegovina, Hungary, Denmark, Sweden and a few more which we are keen to develop as the year progresses.
In your opinion what will be the key trends of 2019?
Online is the key so basically everything which is connected with internet technology. Whether that's VR or the expansion of social games, we believe the iGaming trend is going to continue. Alongside our new titles we see development in the entertainment category and if I'm being bold, then maybe holograms will start to trend in the year ahead. Watch this space and stay tuned for the upcoming headlines in our portfolio as we continue to make people play in 2019!
EGT Interactive will be debuting its new Virtual Roulette game alongside a full portfolio of new titles and online casino software solutions from Stands S4-330 and S4-350 at this year's ICE London. For more information about the company's complete showcase, visit: egt-interactive.com
Source: GB Media
Betting firms have responsibility to tackle esports corruption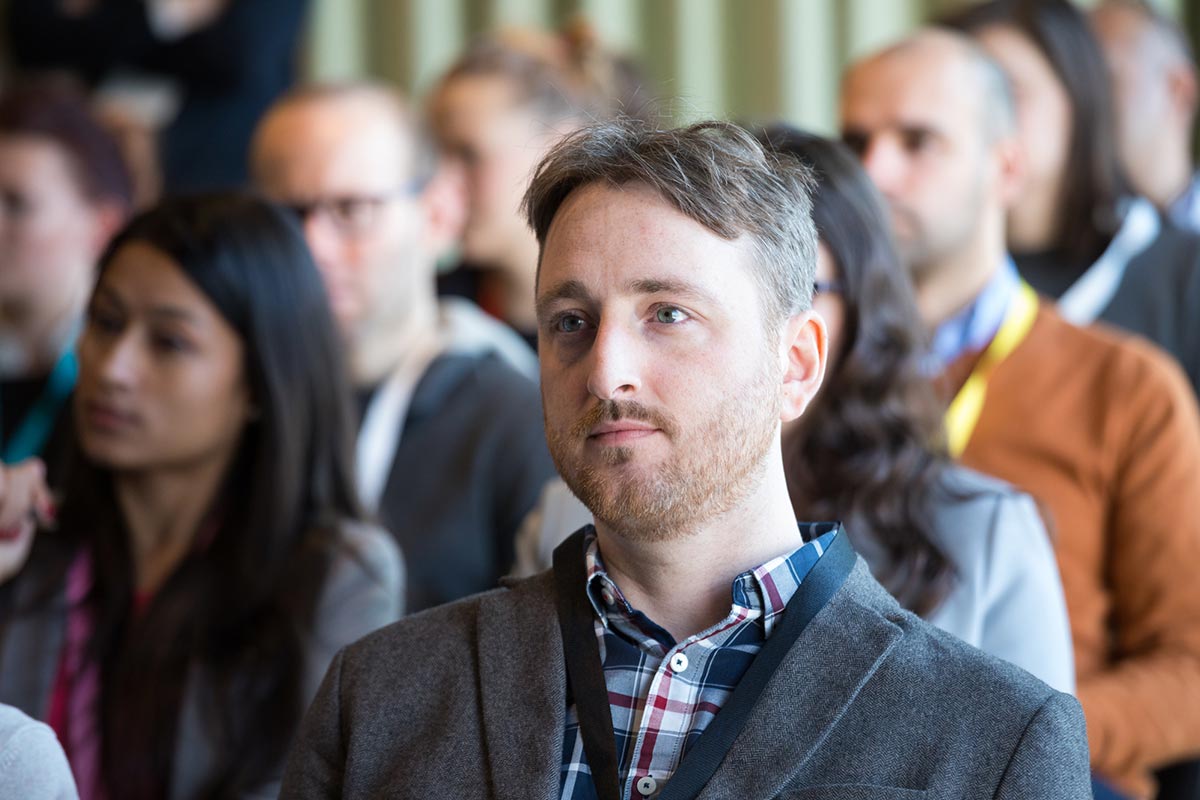 Reading Time:
3
minutes
Gambling companies have a responsibility to stamp out corruption in esports, according to one betting industry official.
The reputation of esports has been harmed by scandals including match-fixing, cheating and underage gambling.
Recent examples include CSGO player forsaken being banned after using a hack in an ESL Premiership event and Clash Royale payer Jimit Bhatt being suspended for 12 months for cheating.
Lars Lien, founder and CEO of esports betting operator Luckbox.com, says the legitimate operators in the gambling industry have a duty to help clean up the reputation of esports.
Luckbox is a member of the Esports Integrity Coalition, which works to maintain standards in esports.
Lien said: "Gambling will happen and it's a matter of making sure that responsible operators work together to stamp out match-fixing and to help prevent it. We have an integral role in eliminating that from our world.
"This is why we're part of ESIC, where we and other responsible operators share suspicious alerts. So if we see betting patterns that are not consistent with a normal match, we report to ESIC and they will investigate the event in question. They work with tournament organisers, teams, they educate players, they work to stamp it out."
Players need to understand the risks
Luckbox holds an Isle Of Man gambling licence, which offers esports fans the highest levels of security and protection to bet on Dota 2, CSGO and League Of Legends.
Lien said it was also important for esports fans to be aware of the risks when choosing where to bet.
He said: "Recently, there's a Reddit post that a gaming company stole $500 from them. There might be legitimate reasons for seizing the funds of a customer, because match-fixing is a problem in every sport, including esports.
"That gambling company might have very good reasons for seizing funds but the difference is if that company had a good licence, the customer would be able to go to the Gaming Commission, file a formal complaint and the Gaming Commission would help the customer get the money back if that seizure was unwarranted. There's legal recourse.
"Operators in jurisdictions such as Curacao, Cyprus, many others. There's no recourse. I could borrow a Curacao licence if I wanted to.
"Esports has seen the skin-betting scandals where operators have let 12-year-olds play using their parents' credit cards. Children don't have the same understanding of gambling risks. Even with adults, you will have problematic behaviour.
"Betting should enhance your experience, it should not be the experience. If someone loses their house, that's a bad thing, of course.
"This is also part of the distinction between the good guys and the bad guys. We have deposit limits, we have responsible gaming limits, we will make sure our players are over 18 and we will be looking for problematic behaviour, so we can help people not spend more on gambling than they can afford."
Learning from the best
Lien said he was motivated to obtain the Isle of Man licence after working at PokerStars, which is also based on the island. In 2011, the US government banned online poker and PokerStars was able to return funds to players while rival Full Tilt collapsed.
Lien said: "You can either be one of the good guys, that has a proper licence, where all of the player funds are segregated from the funds of the company.
"We have what's called a 'client account', which is similar to what a lawyer would have to keep the funds of their clients, that's completely legally and physically separated from the funds of the business.
"I worked for PokerStars and the Department of Justice, in the US, decided they wanted to shut down the poker scene. They filed complaints against PokerStars and one of the competitors, Full Tilt. What happened?
"PokerStars, because they had taken licensing seriously from day one – they actively and intentionally got the strictest gambling licence in the world (the Isle of Man) – and as a consequence of that they were forced into having good corporate governance, good structures, good compliance. They were forced into doing things right and Full Tilt did not.
"So when the Department of Justice pulled the rug from under the industry, FullTilt collapsed. Customers couldn't get their money, everything was black, no one understood how they would get their money back. They didn't have the money, PokerStars did and paid everyone back in a matter of weeks."
 Make sure to view the video where, Lars Lien, CEO of Luckbox, discusses the role of betting in the esports industry, and how proper regulation can solve the issues that it raises.
About Luckbox
Luckbox was founded by former PokerStars colleagues Lars Lien and Mike Stevens. Luckbox was built by a team combining vast experience in the igaming industry and a passion for esports to offer players unique and highly social platform for CSGO gambling, Dota 2 and League of Legends betting. Real Time Games Holding Limited – the company behind the Luckbox brand – holds a full licence under the Online Gambling Regulation Act (OGRA), issued by the Gaming Supervision Commission. Luckbox is a proud member of ESIC and is committed to supporting responsible gambling.
Altenar enters Sweden's regulated market with LuckyCasino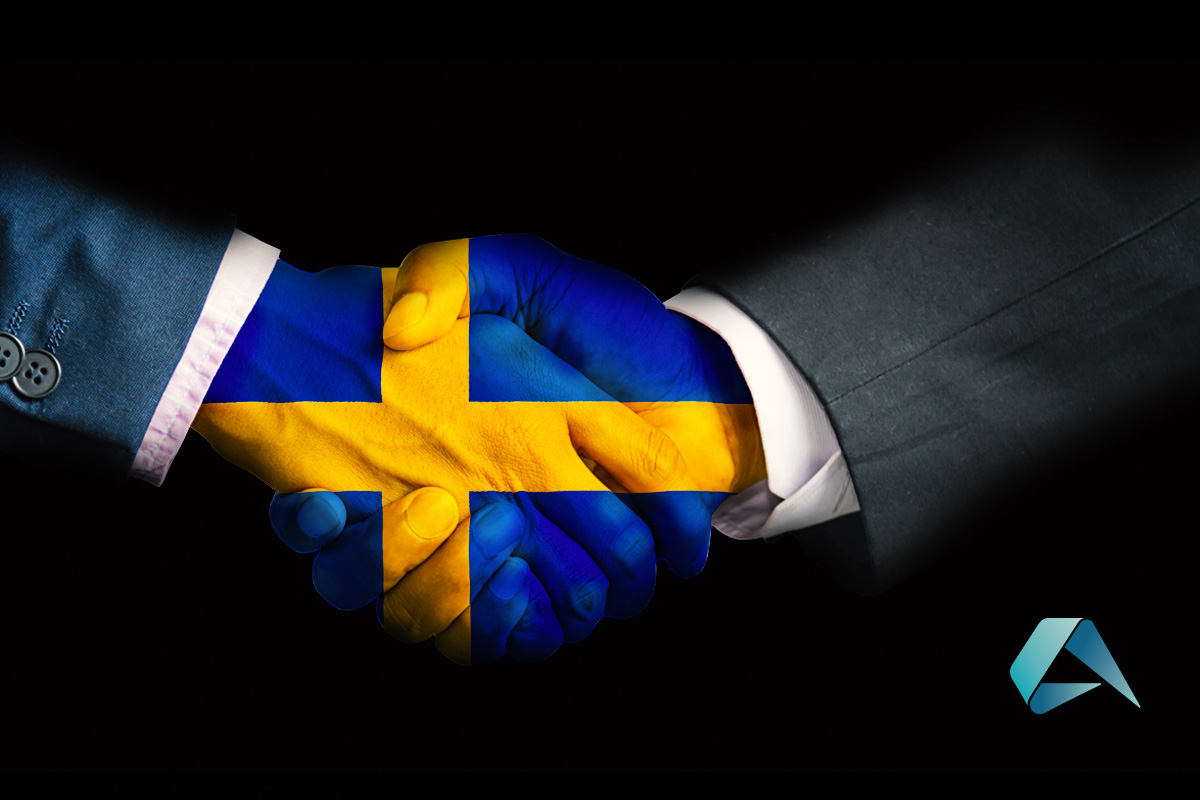 Reading Time:
2
minutes
Leading sportsbook platform provider Altenar has launched its first client in the regulated Swedish market, with LuckyCasino.com going live with its software in late May.
The addition of Altenar's sportsbook marks LuckyCasino's first foray into sports betting and adds to its existing casino product portfolio of slots, table games and live casino.
"We are really pleased with the work that Altenar has done, which will strengthen our customer offer and improve our competitiveness," said Martin Sidenvall, Director at Glitnor Group, which took over LuckyCasino in July last year.
Part of LuckyCasino's customer offering is that it uses the Trustly simplified registration process, something which is proving very popular in Sweden as it allows players to begin betting without needing to create an account.
As part of its preparation for the launch, Altenar's first with an operator using Trustly, it designed a new feature to mitigate the risk of fraud that can occur in sports betting due to the potential for misuse of inside information.
Limits are set, which can vary from operator to operator and segment to segment, and when payouts go over that limit Altenar will manually approve settlements.
Dinos Stranomitis, Chief Operating Officer at Altenar, said: "Over the past 12 months this unique deposit and withdrawal method that allows people to bet on sports or play casino has revolutionised player habits in Sweden. We are excited to launch our first regulated Swedish client with such an innovative selling point.
"We think this will become increasingly popular and so we have adapted our process so that good customers can enjoy the services of Trustly, but those who might attempt any type of fraud will be monitored and blocked."
Altenar is also preparing to launch imminently with other newly licensed operators in the Swedish market, with upcoming partnerships also expected to integrate Trustly.
The Swedish launch marks Altenar's second regulated market entry this year, having also secured its first Romanian client earlier this year with Red Sevens.
About Altenar
Altenar is a leading provider of sportsbook software and services to gaming operators. Its clients include Wplay.co, the dominant sportsbook operator in the regulated Colombian market, Betrebels in Greece, Winbet in Bulgaria and Betbiga in Nigeria.
It offers an extensive range of markets and sports thanks to its premium data package with Betradar, from which it holds gold certified status. It has also recently integrated the Betgenius live events portfolio.
For further queries, please contact marketing@altenar.com
Gill Whitehead Joins Camelot UK Lotteries as Non-Executive Director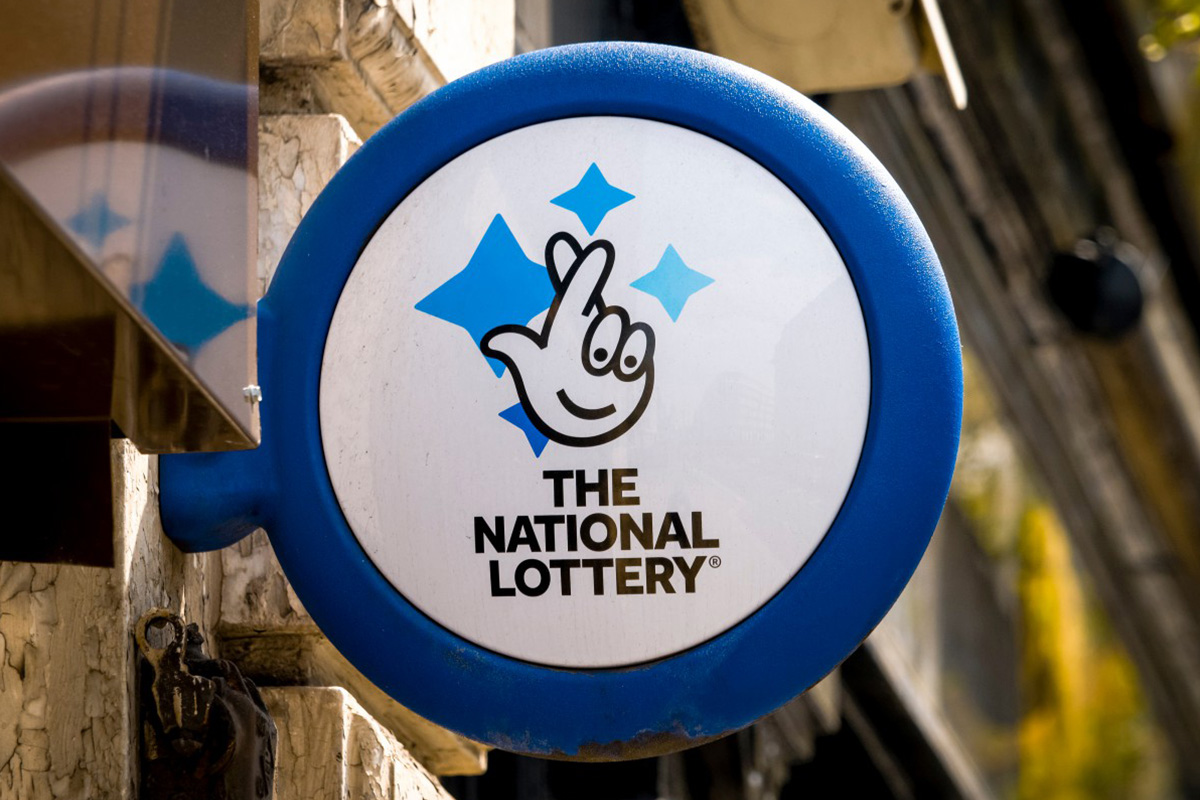 Reading Time:
1
minute
Camelot UK Lotteries Limited has appointed Gill Whitehead as its Non-Executive Director. Gill replaces David Kelly, who has become Chair of Camelot's sister company, Camelot Lottery Solutions.
Gill has over 20 years' experience in a number of leading companies including Google, Channel 4 and BBC. She joined Google in 2016 and is currently the Senior Director, Client Solutions & Analytics at Google. Prior to Google, Gill was an Executive Committee Member, and held roles as Director of Audience Technologies & Insight and Director of Strategy & Corporate Development at Channel 4 Television Corporation. Prior to that, she held a number of senior executive roles at the BBC.
Gill also held a number of Board appointments, including as a Non-Executive Director at the Financial Ombudsman Service and Board Director of both Youview Television and Freeview Television.
"I would like to welcome Gill – whose extensive experience in digital transformation, data and analytics, and consumer insight within high-calibre UK businesses will ensure that innovation continues to be at the forefront of our strategy. She is an ideal fit to continue to boost the standard and skillset of our Board, and I very much look forward to working with her," Camelot Chairman, Sir Hugh Robertson said.
"At the same time, I'd like to take this opportunity to personally thank David for his expertise and guidance since I joined last summer, and also for his over four years of tenure on the Board. David's in-depth knowledge of internet and technology businesses has been crucial in helping ensure our National Lottery digital products have gone from strength to strength. We wish him all the very best of luck in his new role as Chair of Camelot Lottery Solutions," Hugh Robertson added.