EGT Interactive's Virtual Roulette prepares to set London event into a spin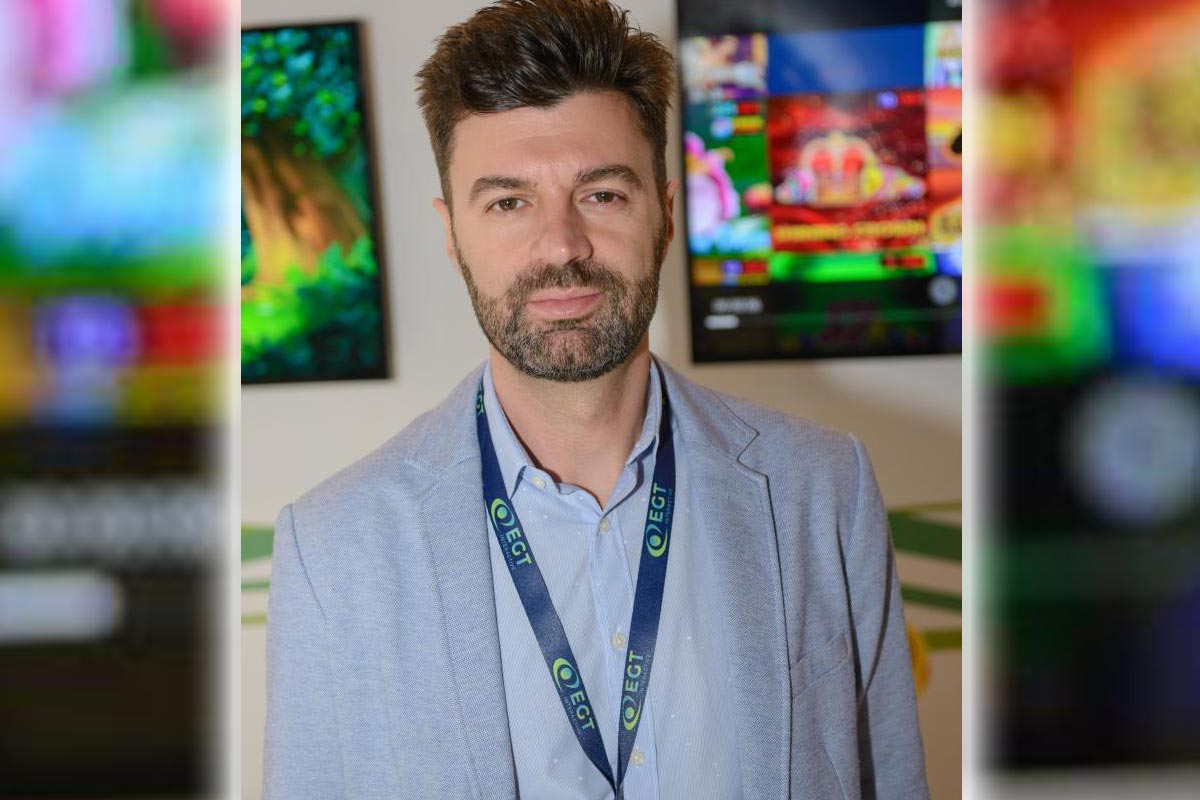 Reading Time:
3
minutes
Following on from one of the company's most successful years yet Ognyan Lekov, Marketing Manager at EGT Interactive has confirmed it will debut a number of new titles at this year's ICE London, including a ground-breaking Virtual Roulette game, as the company continues its global expansion and recruitment focus into 2019. Exploring the developing online trends ahead for the industry, Lekov discusses the growing importance on the Latin American mobile market, the potential of social games and why ICE London is THE exhibition to make key deals for the year ahead.
What genius products/services will you be showing at ICE London and how will they improve your customers' business?
Throughout the last 12 months, we have been implementing а strict and consistent expansion strategy of our portfolio, particularly across our classical online casino games. This focus on a diverse range of themes, but in the classical casino category, has allowed us to strengthen our performance whilst also providing variety to our customers. In 2019 we will continue in the same direction by adding some key new additions, from the graphics and strategy to how we interact with our players. At ICE London visitors to our stands (S4-330, S4-350) will have the pleasure of getting acquainted with some of our most innovative latest titles, including the brand new Virtual Roulette game set for release in 2019. We're very excited about this interesting product and I'd love to tell you more but I'll keep the details for the exhibition!
How important is ICE London for the iGaming sector and the industry as a whole?
ICE London is definitely one of the most important, or maybe the most important, gatherings in the gambling industry. Since we take every exhibition we exhibit at or attend very seriously, especially ICE London, we begin preparing our stand and the communication of what we're going to bring to the exhibition three or four months prior to the event. As with every year, we are extremely pleased with the result – a brand new contemporary and interactive booth based on the concept of some of our top performing HOT games created in a very attractive design. The competition in this industry is huge, everyone puts a great deal of investment and effort into their performance, so we did our homework and hope to once again surprise the audience with variety of unique activities at our stand and on the showfloor.
ICE London is a tradition and plays a huge part for every big player in the industry. Whether land based or in the online business, everybody is there. It really is the first big show-off of the year for the industry and most of the key deals are made here so everybody knows the importance of this exhibition.
Where do you see the big growth opportunities taking place in 2019 and how are you addressing those opportunities?
I'm sure it will surprise nobody but we believe the online business will continue to grow rapidly as it has continued to do in recent years. This is inevitable as mobile devices and mobile internet become ever more accessible and easy to handle. In addition, more and more territories are beginning to allow online gaming and for us, one of the freshest markets is Brazil. Now is the time for Brazil's potential to be tapped as a hotbed for online gaming. At present, Latin America represents a tiny share of the global online gaming marketplace at just 4%, but it is the second fastest growing region in the industry, experiencing a rapid 20% growth rate and we will be looking to continue our investment and expansion in the region for years to come.
As a company we entered a number of key new territories in 2018, and of course we'll try to capitalize on that expansion in 2019. At this stage, we are enhancing our focus on Bosnia and Herzegovina, Hungary, Denmark, Sweden and a few more which we are keen to develop as the year progresses.
In your opinion what will be the key trends of 2019?
Online is the key so basically everything which is connected with internet technology. Whether that's VR or the expansion of social games, we believe the iGaming trend is going to continue. Alongside our new titles we see development in the entertainment category and if I'm being bold, then maybe holograms will start to trend in the year ahead. Watch this space and stay tuned for the upcoming headlines in our portfolio as we continue to make people play in 2019!
EGT Interactive will be debuting its new Virtual Roulette game alongside a full portfolio of new titles and online casino software solutions from Stands S4-330 and S4-350 at this year's ICE London. For more information about the company's complete showcase, visit: egt-interactive.com
Source: GB Media
Approval of Foundation Level Gambling Industry Tester Specialist Syllabus by ISTQB®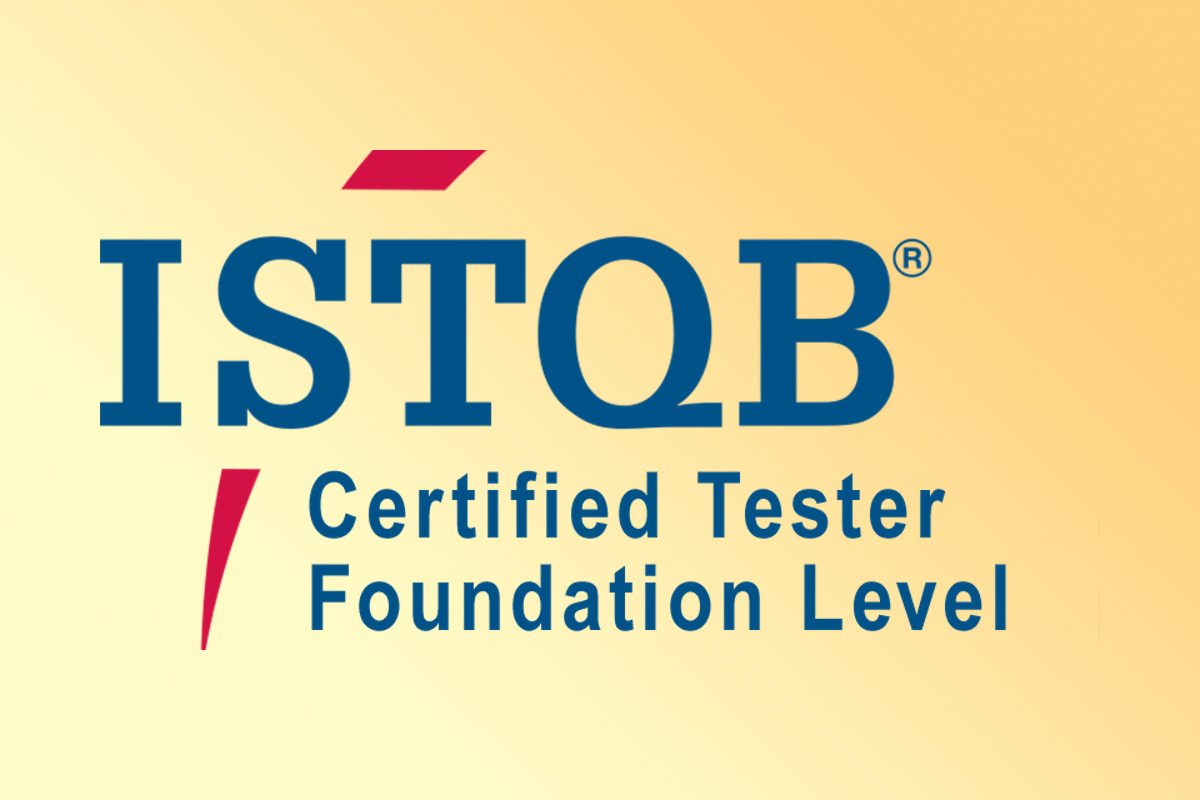 Reading Time:
2
minutes
International Software Testing Qualifications Board (ISTQB) is a software testing certification organisation that operates internationally, founded in Edinburgh in November 2002. The company has approved the release of 2019 version of the ISTQB® Gambling Industry Tester Specialist (GT) Syllabus.
The GT Syllabus gives essential understanding and knowledge to anyone involved in testing in the gambling industry and also reflects the current best practices and procedures for testing in the gambling industry.
The ISTQB® provides the new GT Syllabus as follows:
To the ISTQB® Member Boards, to translate into their local language and to accredit training providers. Member boards may adapt the syllabus to their particular language needs and modify the references to adapt to their local glossary terms.
To the certification bodies, to derive examination questions in their local language adapted to the learning objectives for this syllabus
To the training providers, to produce courseware and determine appropriate teaching methods
To the certification candidates, to prepare for the certification exam (either as part of a training course or independently)
To the international software and systems engineering community, to advance the profession of software testing, and as a basis for books and articles.
ISTQB® President, Olivier Denoo, stated – "the focus of ISTQB® is towards addressing its customers main needs. The Gambling Industry Tester certification, will address a growing market of Gaming of all kinds, including Gambling games, which has a great potential for those developing and testing those games. We have shown with this certification we are not looking only for huge markets, but also on unique trends and customers who needs certifications in today's growing IT market".
Alon Linetzki, ISTQB® Marketing working group chair added: "as ISTQB® is trying to address evolving and new areas of testing and target Software Testers, came out this unique syllabus. It addresses the needs of a growing industry – Gaming and Gambling Testing – which this is the first syllabus in that domain".
iovation Research: Fraudsters Increasingly Leveraging Mobile Devices for Schemes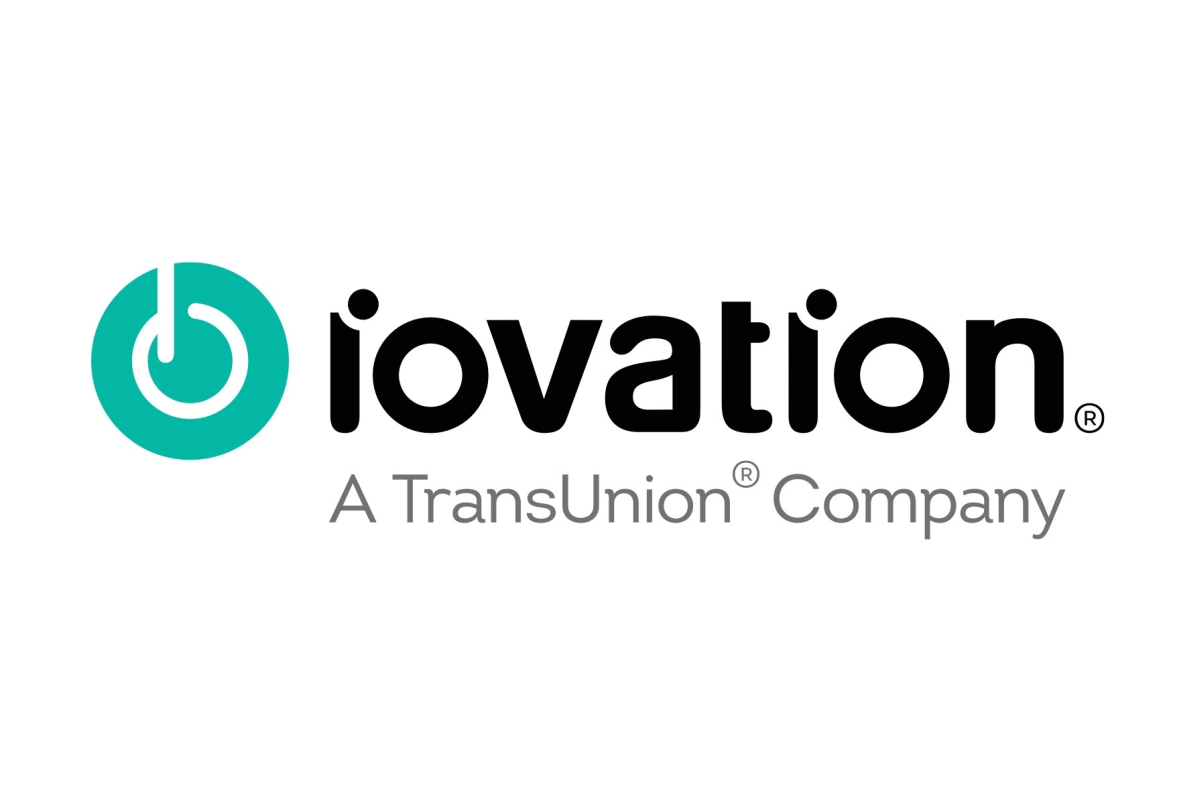 Reading Time:
3
minutes
TransUnion company explores top continents and countries for risky mobile transactions, and types of behavior businesses to need to look for to catch mobile fraud
iovation, a TransUnion company, today released its recent research that about half of all risky online transactions appear to be coming from a mobile device. Specifically, in the first half of 2019 iovation saw 49% of all risky transactions come from mobile devices, up from 30% in 2018, 33% in 2017 and 25% in 2016.
"Fraudsters are like chameleons. They are always adapting their tactics to make it look like they're legitimate customers," said iovation's Senior Director of Customer Success, Melissa Gaddis. "With well over half of all transactions now coming from mobile devices, our analysts increasingly see fraudsters either using mobile devices or making it look like their transactions are coming from mobile when in fact they are using a traditional desktop."
Among its research, iovation found:
The top continents for mobile fraud: So far in 2019 it is North America with 59% of all risky transactions coming from mobile devices. In 2018, it was Asia at 53%. In 2017, it was North America with 55%. In 2016, it was North America again with 36%.

The top countries for mobile fraud: Gabon leads so far in 2019 with 85% of all risky transactions coming from mobile devices. It 2018, it was Japan with 79%. Papua New Guinea led in 2017 with 86%. In 2016, it was Bangladesh with 59%.

The top industries for mobile fraud: So far in 2019 it is telecommunications with 75% of all risky transactions coming from mobile devices. In 2018, it was gambling with 60%. Communities (for example social networks or online dating sites) led in 2017 at 59%. In 2016, it was healthcare with 58%.
To find fraudulent transactions from mobile devices, iovation suggests businesses closely analyze specific indicators including:
Mobile emulators: Fraudsters like to hide information by using emulators to make it look like their desktop device is a mobile device.

Orientation: Is a device staying in the same position or is it face down? These could be tell-tale signs of a bot or a fraudster emulating a mobile device.

SIM card country: Since fraudsters often try to mask their location, the SIM card country provides yet another method for identifying the true location of the end-user. Fraud analysts may find fraudsters that target their businesses tend to have devices from particular countries.

SIM card carrier name: Certain mobile carriers can have a higher percentage of fraudulent activity originating from them.

Currency: The type of currency tied to a device provides additional context to the region associated with the device. This can be another way to determine if the device is coming from a risky location.

Language: Much like countries, carriers and currency, the language used on a device provides additional context on the transaction which can help crack a fraud case when a fraudster is attempting to mask other aspects of their device.

Mobile OS version: Certain mobile operating system versions may correlate with fraud or abuse.
Mobile Transaction Jump
iovation found 61% of all online transactions came from mobile devices so far this year, up from 56% in 2018, 51% in 2017 and 45% in 2016. Europe and North America are consistently among the top continents for mobile transactions with 67% and 60% respectively so far this year. The top industry for mobile transactions so far in 2019 is communities with 73%.
For more insights into iovation's findings along with new iovation features to catch mobile fraud, go to this blog post that includes an infographic.
Methodology
iovation came to its findings by analyzing the 30 billion online transactions it evaluated for fraud from January 2016 to June 30, 2019. To find the risky mobile transactions, it calculated the percent of risky transactions from mobile devices compared to overall risky transactions. For overall mobile transactions, it calculated the percent of mobile transactions compared to all online transactions. iovation defines risky transactions as those that typically result in fraud.
About iovation:
iovation, a TransUnion company, was founded with a simple guiding mission: to make the Internet a safer place for people to conduct business. Since 2004, the company has been delivering against that goal, helping brands protect and engage their customers, and keeping them secure in the complex digital world. Armed with the world's largest and most precise database of reputation insights and cryptographically secure multifactor authentication methods, iovation safeguards tens of millions of digital transactions each day.
Zitro's LINK ME Arrives in Spain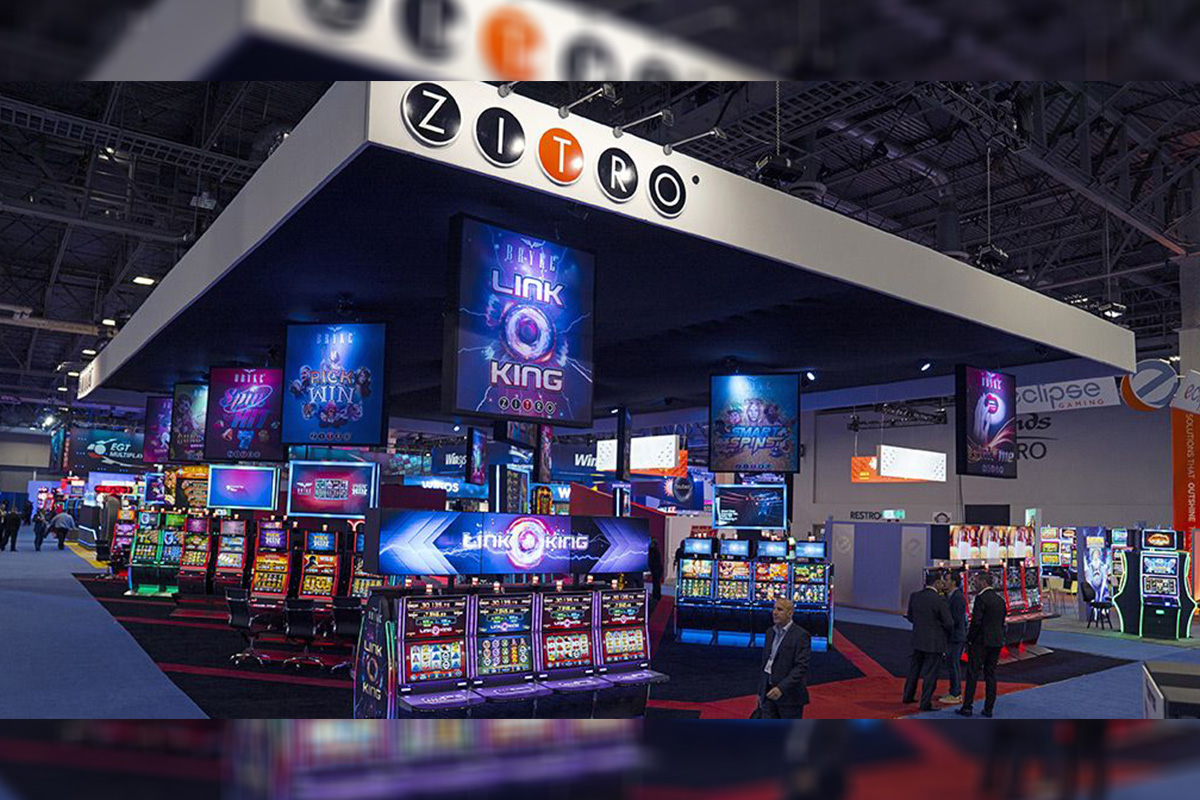 Reading Time:
1
minute
The casinos of the Grup Peralada, Casino Barcelona and Casino Peralada, have installed the Zitro's LINK ME. Link Me is a new progressive bank, that along with Link King, are delighting the players of the establishments of this important Group of Casinos.
"At Grup Peralada we always try to be pioneers and offer the latest products on the market. Our priority is to provide our customers with a game offer of absolute technological vanguard, and that is why we have relied again on Zitro for our group of casinos," Josep Maria Roig, general director of Casinos at Grup Peralada said.
"The bet that Grup Peralada has made for Zitro products, once again, fills us with pride. We are convinced that the results of Link Me in both casinos will be formidable, just as they are in casinos in all parts of the world. Link King, Link Me and Link Shock are consolidating as the most profitable video slots banks in the global market," Nadège Teyssedre, Commercial Director of ZITRO for EMEA said.