EGT Interactive's Virtual Roulette prepares to set London event into a spin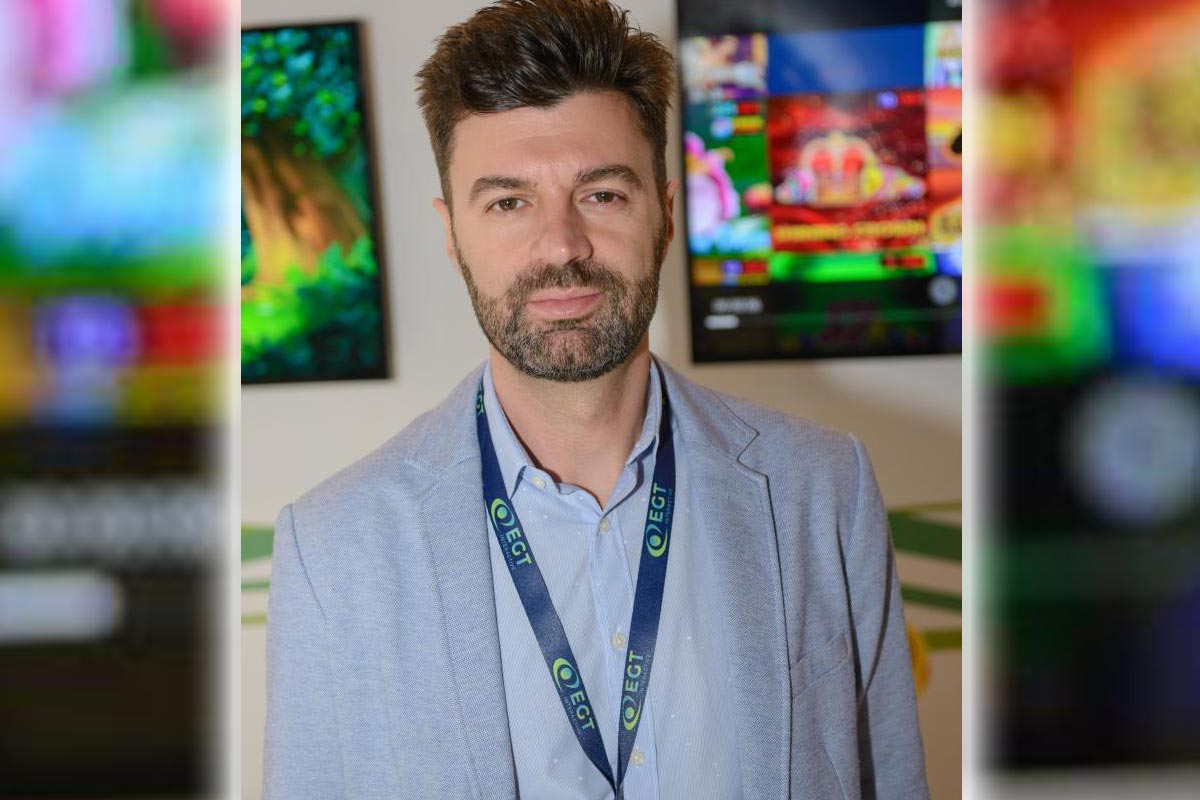 Reading Time:
3
minutes
Following on from one of the company's most successful years yet Ognyan Lekov, Marketing Manager at EGT Interactive has confirmed it will debut a number of new titles at this year's ICE London, including a ground-breaking Virtual Roulette game, as the company continues its global expansion and recruitment focus into 2019. Exploring the developing online trends ahead for the industry, Lekov discusses the growing importance on the Latin American mobile market, the potential of social games and why ICE London is THE exhibition to make key deals for the year ahead.
What genius products/services will you be showing at ICE London and how will they improve your customers' business?
Throughout the last 12 months, we have been implementing а strict and consistent expansion strategy of our portfolio, particularly across our classical online casino games. This focus on a diverse range of themes, but in the classical casino category, has allowed us to strengthen our performance whilst also providing variety to our customers. In 2019 we will continue in the same direction by adding some key new additions, from the graphics and strategy to how we interact with our players. At ICE London visitors to our stands (S4-330, S4-350) will have the pleasure of getting acquainted with some of our most innovative latest titles, including the brand new Virtual Roulette game set for release in 2019. We're very excited about this interesting product and I'd love to tell you more but I'll keep the details for the exhibition!
How important is ICE London for the iGaming sector and the industry as a whole?
ICE London is definitely one of the most important, or maybe the most important, gatherings in the gambling industry. Since we take every exhibition we exhibit at or attend very seriously, especially ICE London, we begin preparing our stand and the communication of what we're going to bring to the exhibition three or four months prior to the event. As with every year, we are extremely pleased with the result – a brand new contemporary and interactive booth based on the concept of some of our top performing HOT games created in a very attractive design. The competition in this industry is huge, everyone puts a great deal of investment and effort into their performance, so we did our homework and hope to once again surprise the audience with variety of unique activities at our stand and on the showfloor.
ICE London is a tradition and plays a huge part for every big player in the industry. Whether land based or in the online business, everybody is there. It really is the first big show-off of the year for the industry and most of the key deals are made here so everybody knows the importance of this exhibition.
Where do you see the big growth opportunities taking place in 2019 and how are you addressing those opportunities?
I'm sure it will surprise nobody but we believe the online business will continue to grow rapidly as it has continued to do in recent years. This is inevitable as mobile devices and mobile internet become ever more accessible and easy to handle. In addition, more and more territories are beginning to allow online gaming and for us, one of the freshest markets is Brazil. Now is the time for Brazil's potential to be tapped as a hotbed for online gaming. At present, Latin America represents a tiny share of the global online gaming marketplace at just 4%, but it is the second fastest growing region in the industry, experiencing a rapid 20% growth rate and we will be looking to continue our investment and expansion in the region for years to come.
As a company we entered a number of key new territories in 2018, and of course we'll try to capitalize on that expansion in 2019. At this stage, we are enhancing our focus on Bosnia and Herzegovina, Hungary, Denmark, Sweden and a few more which we are keen to develop as the year progresses.
In your opinion what will be the key trends of 2019?
Online is the key so basically everything which is connected with internet technology. Whether that's VR or the expansion of social games, we believe the iGaming trend is going to continue. Alongside our new titles we see development in the entertainment category and if I'm being bold, then maybe holograms will start to trend in the year ahead. Watch this space and stay tuned for the upcoming headlines in our portfolio as we continue to make people play in 2019!
EGT Interactive will be debuting its new Virtual Roulette game alongside a full portfolio of new titles and online casino software solutions from Stands S4-330 and S4-350 at this year's ICE London. For more information about the company's complete showcase, visit: egt-interactive.com
Source: GB Media

Tropicana Casino Moves to "Light & Wonder" Gaming Platform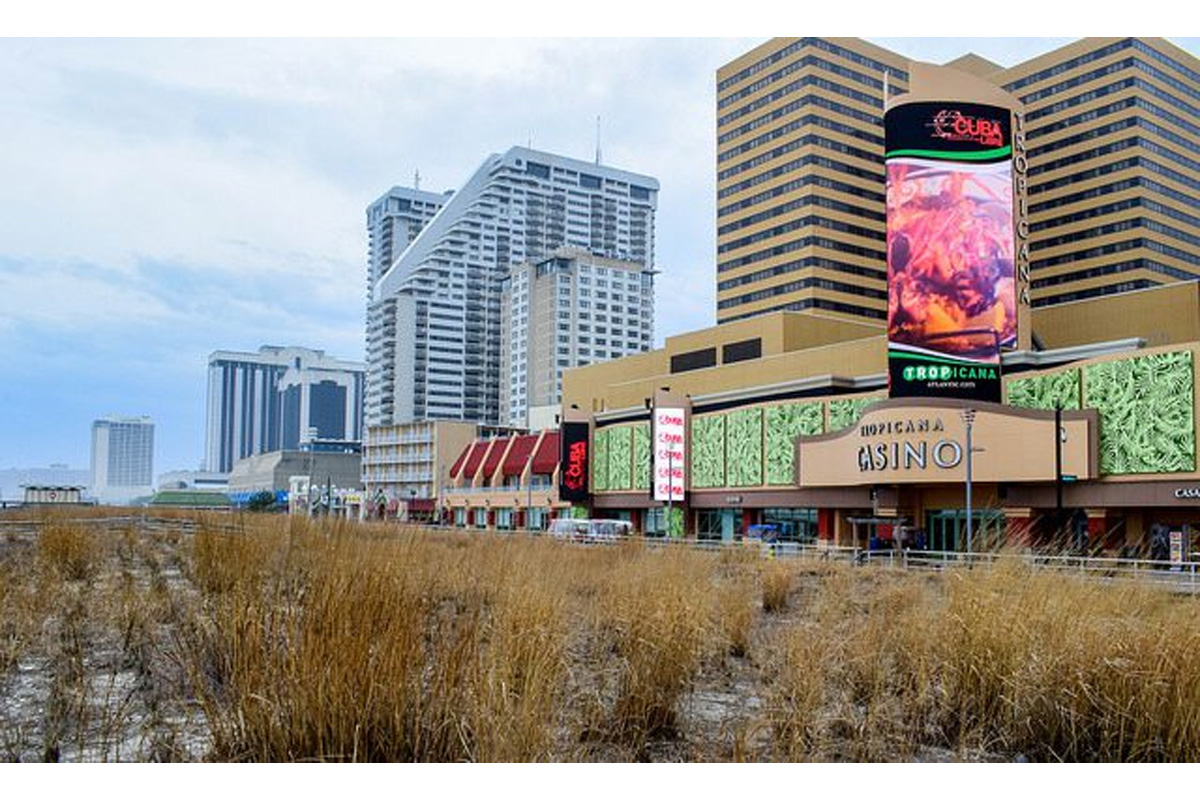 Reading Time:
2
minutes
Tropicana online casino will be officially moved to the Light & Wonder platform – formerly known as Scientific Games.
The casino ended its partnership with UK-based Gamesys Limited – their previous platform provider.
The transition is expected to take place on May 25, 2022. This will bring Light & Wonder's modern look and user interface to Tropicana, potentially boosting its position among online casinos in USA.
How Will Players Be Affected?
The Tropicana app will continue to take bets until the transition takes place.
Players shouldn't be concerned about safety, or data transfers. All processes will be done automatically, and player records will be seamlessly transferred. Everything that's already in your account, will stay there as you remember. This includes funds, documents, and payment methods.
After May 25, players will be able to visit the Caesars Casino app to reset their login details (if needed) and access the full range of Tropicana's gaming library.
The full timeline for the migration goes as follows:
April 4: Removal of Jackpots in preparation for platform switch
April 30: Final day of access to daily and monthly free games
May 2: Promotions are put on hold
May 24: Tropicana Casino app stops function; account data is transferred to Caesars Casino App
How Will Tropicana Be Affected?
Tropicana stands firmly in the middle by way of revenue in New Jersey. In 2022's first two months, they've made a little over 18$ million. Yet, the Ceasars Interactive brands made around $20 million in April alone.
Now that Tropicana will fall under Caesars Interactive, the two apps will be merged. Tropicana will join the ranks of Harrah's and Ceasars' Online, among others.
By merging with the Caesars Casino app, Tropicana casino will have access to a wider audience. What's more, the Caesars Casino app is planned to be rebranded to the Tropicana Casino app.
This move makes sense, considering the value and recognition of the Tropicana brand name.
There are other brands that have struck partnerships with Caesars Entertainment. The date of their market entry isn't known, but these should make an entrance at some point this year:
What is Light & Wonder?
Light & Wonder' Inc. was formerly known as Scientific Games Corporation. This US-based gambling company has been at the forefront of online gambling for decades.
Light & Wonder owns several prominent publishers like WMS, Shuffle Master and SG Digital. Over the years, they've produced thousands of slot machines, table games, and casino management systems.
Besides online casinos, many of this provider's titles are favorites at hundreds of land casinos in Vegas, Atlantic City, and various land-based establishments across the world.
The Light & Wonder platform offers modern gaming solutions. They equip partner casinos with 500+ casino games, and various system integrations for payments, and customer support. They ease the life of casino staff and Tropicana players.
In summary, Tropicana players have every reason to be excited about this platform switch!
Entain Launches Pitching In Volunteer Hub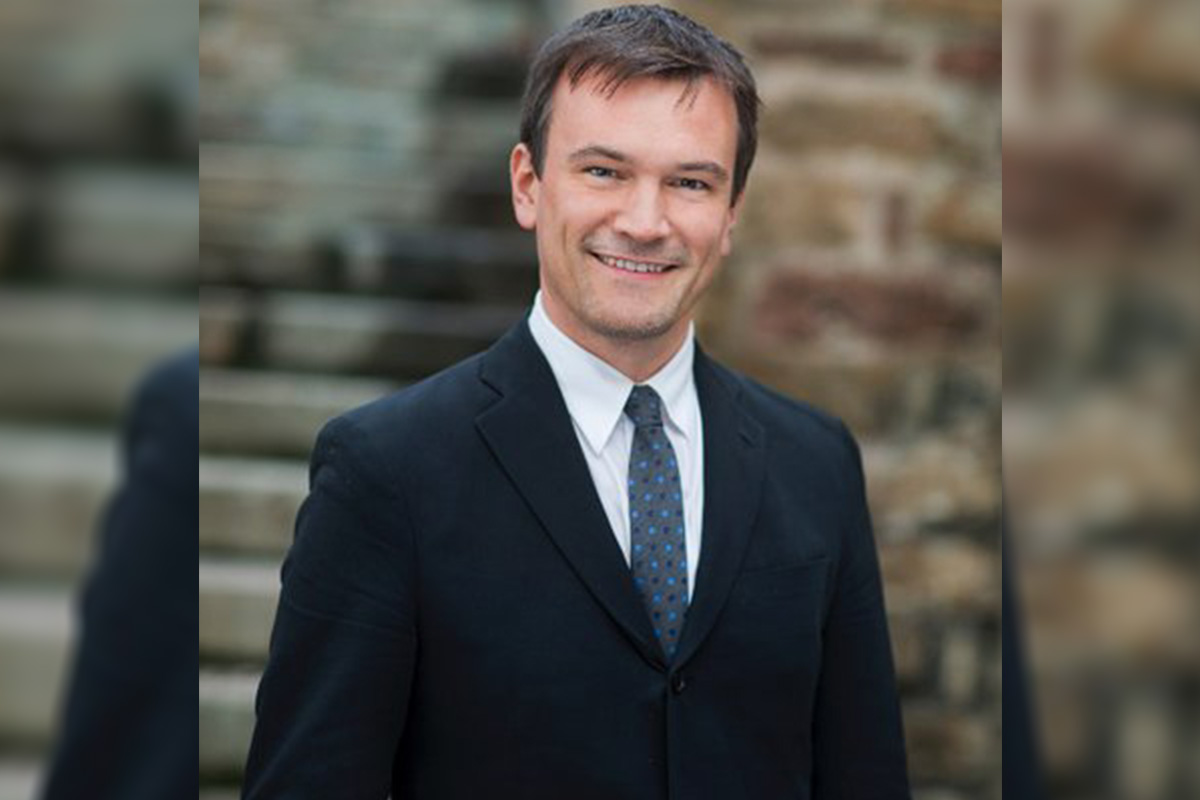 Reading Time:
2
minutes
The Entain Foundation and the Trident Leagues announced the launch of the Pitching In Volunteer Hub, an innovative online portal that will become a one-stop-shop to connect football fans and potential volunteers. The Pitching In Volunteer Hub has been created for all 248 clubs that make up the Trident Leagues, at Steps three and four of the English National League System.
The new Volunteer Hub provides a simple web-based interface through which clubs are able to post volunteering vacancies, while fans can search for available opportunities either at a specific club or based on their location. The hub also enables prospective volunteers to proactively offer their services to clubs and register their skills. In addition to providing the platform, Entain will promote volunteering through its network of community-based Ladbrokes and Coral betting shops.
Contributions made by volunteers are the lifeblood of community football. From matchday activities such as manning the turnstiles, stewarding and catering, through to pitch maintenance, ground upkeep or providing administrative and professional support, there are many areas where volunteers play a vital role in ensuring their local clubs continue to thrive.
The hub is fronted by Pitching In ambassador Stuart Pearce, who knows all about the value of the volunteers from his early days in non-league football. Commenting on the launch, the former England captain said:
"This is a fantastic initiative that will be a real gamechanger for promoting volunteering at the community level. I know from my time at Wealdstone just how important volunteers are to local clubs. Equally, it can be a hugely positive and rewarding experience for those that volunteer, I encourage anyone to give it a go and find out for themselves.
"Pitching In has been unbelievable for non-league football, providing finance at every level for the Trident Leagues. So many people have benefited from this great investment from Entain."
Pitching In partners with the Trident Leagues (the Isthmian, Northern Premier and Southern Leagues), as a groundbreaking grassroots sport investment fund backed by Entain. In addition, Entain is also the founding partner of the Trident Community Fund, which enables the Leagues' clubs to apply for funding for a broad range of community engagement projects.
Entain's Director of Corporate Affairs Grainne Hurst added:
"As the name suggests, our ambition for Pitching In when we partnered with the Trident Leagues was not just to provide financial backing but to bring communities together and encourage everyone to play a part. The Volunteer Hub makes it easier than ever for fans to pitch in and help out their local club."
In a joint statement, Pitching In Southern League vice-chairman Anthony Hughes, Pitching In Isthmian League chairman Nick Robinson and Pitching In Northern Premier League chairman Mark Harris said:
"We are really excited about the development of the Pitching In Volunteer Hub as part of the tremendous support received from Entain. Volunteers are vital to the running of our clubs we want to welcome as many as possible to play an active part in their Clubs and their communities."
Betway Signs Multi-year Partnership with Playtech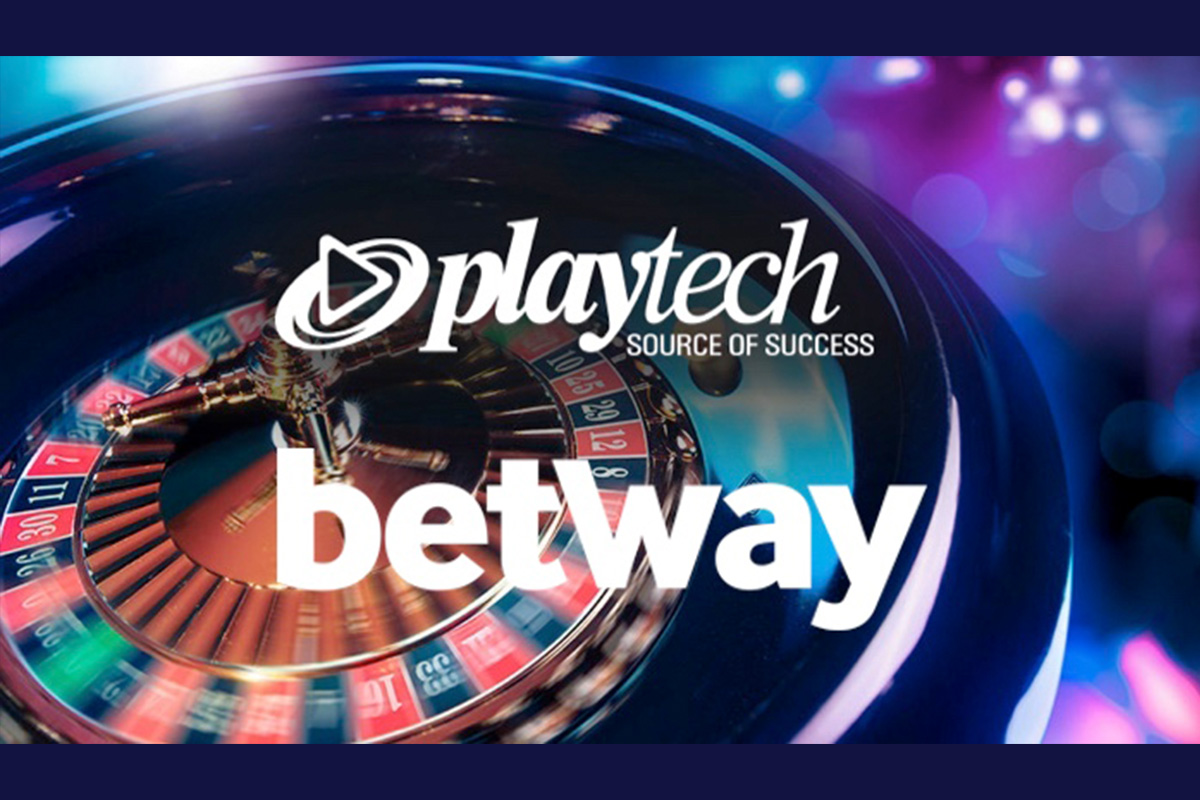 Reading Time:
< 1
minute
Betway, one of the leading global brands in online betting and gaming, has signed a new multi-year partnership with gambling technology company Playtech.
Under the strategic partnership, Betway has launched Playtech's award-winning Live Entertainment products across the UK, Mexico and .com markets — with Casino games to follow in the near future.
With a continued focus on safer gambling, Playtech's core strategy is to offer long-term sustainability and innovation for operators and a safe, enjoyable environment for players. This agreement is a prime example of Playtech's commitment to bringing great entertainment value to its partners in both new and established markets.
"We're proud to be growing our partnership with Playtech, whose Live Entertainment products across a number of markets have already been a hit with our customers. The new games in our agreement will expand upon our existing suite of games to provide new, exciting, and engaging gaming experiences within a safe and secure environment," Anthony Werkman, CEO of Betway, said.
"Betway's commitment to the Live Casino vertical demonstrates just how important an entertainment-led experience is becoming for the modern player. Our partnership comes at a time when we are launching more new games with exciting new variants than ever before. We're delighted to be working with a global brand in online betting and gaming like Betway to deliver an exciting and innovative Live offering for their players," Said Edo Haitin, CEO of Live Casino at Playtech, said.
"Betway is a key strategic partner for Playtech and a company renowned for delivering an excellent player experience internationally. We are confident that Playtech's innovative products and services can enhance that experience even further and we look forward to a long and fruitful partnership," Shimon Akad, Chief Operating Officer at Playtech, said.