The Future of Augmented and Virtual Reality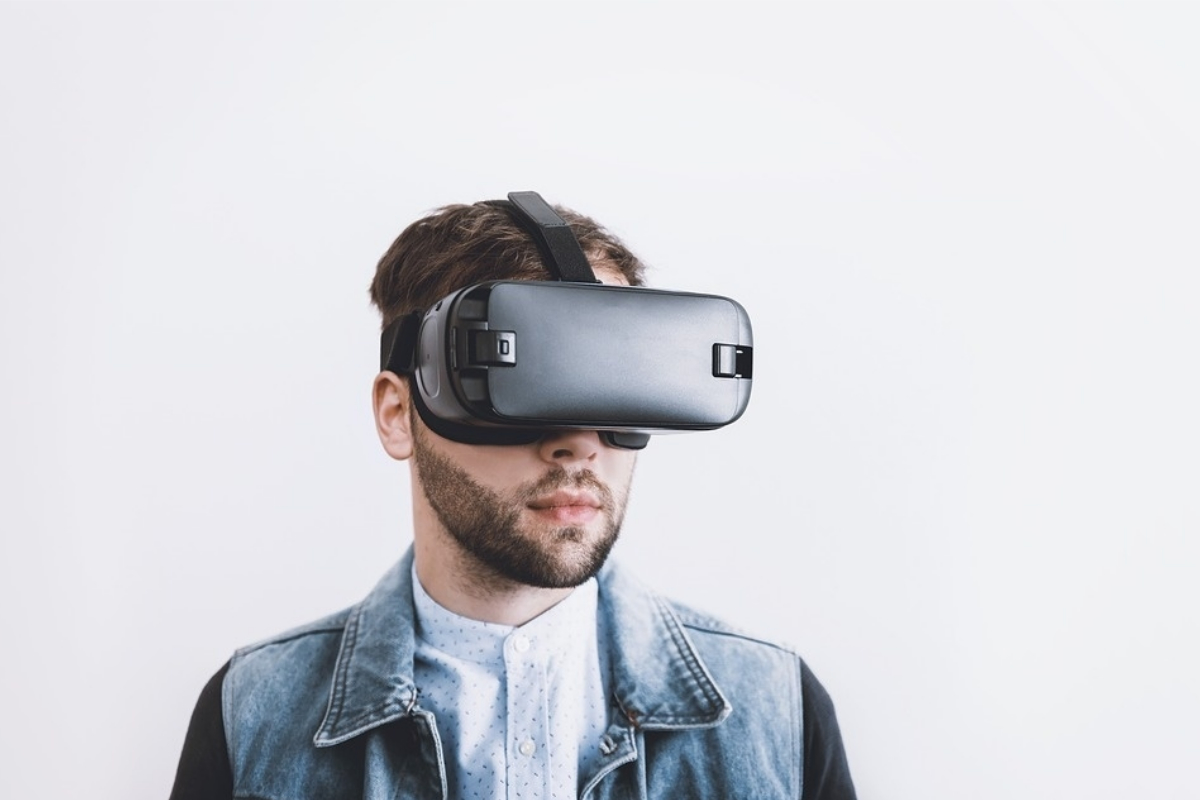 Reading Time:
2
minutes
While augmented reality (AR), and its counterpart virtual reality (VR), are still heavily associated with gaming, they're both rapidly growing fields with a much wider range of applications. Augmented reality alone is expected to be a market of more than $60 billion by 2023, and part of this growth will be from expansion into new industries. With a renewed focus on developing iOS apps and Android apps for these technologies, customers will be able to access a whole new reality.
There are many important obstacles these technologies will have to deal with as they come to play a greater role in our lives, but the next few years are bright for both AR and VR. They each offer unique opportunities and promise to change the way business is done in a variety of settings.
AR in Marketing
Although VR has an important role to play, augmented reality remains more accessible to consumers for a variety of reasons. In contrast to virtual reality, AR software can be downloaded and used directly on devices like smartphones and computers—one example of this is Pokemon GO, which continues to bring in $2 million daily in player spending.
Augmented reality technology would allow companies to create virtual business cards or provide information in real-time based on a user's location. It can even simulate the appearance of certain goods, allowing potential customers to visualize an item before purchasing it. This also helps to bring the online shopping experience closer to that of a traditional brick and mortar store.
Improving Manufacturing Efficiency
In addition to its applications for end users, AR can also be utilized within manufacturing industries to improve processes in a number of ways. This is vital in a field that places such a high emphasis on speed, reliability, and efficiency to realize the greatest possible profits.
Providing instructions and other documentation in AR form allows employees to focus on their work without dealing with the inconvenience and distraction of physical copies (not to mention the environmental impact). Paper accounts for 50% of all business waste, so replacing it with digital text is preferable whenever possible.
Applications in Healthcare
Some of the same principles underlying the implementation of augmented reality in manufacturing also contribute to its possibilities in the world of medicine. Surgeons, as an example, can use AR to visualize CT scan results overlaid on the actual patient during an operation, giving them the ability to see both at once.
This also opens up the opportunity for specialists to lead surgery remotely by assisting an onsite doctor through the operation, removing location-based limitations to healthcare access. These applications and others have the potential to improve quality of care while making operations quicker and more efficient.
It's impossible to imagine all the ways in which augmented reality will affect our lives in the near future and beyond, but the technology is already being used in numerous exciting ways and modifying traditional business practices. Its range of implementations will likely continue to grow as it becomes more affordable and consumers become more accustomed to its presence in everyday life.
BF Games goes live with 1XBet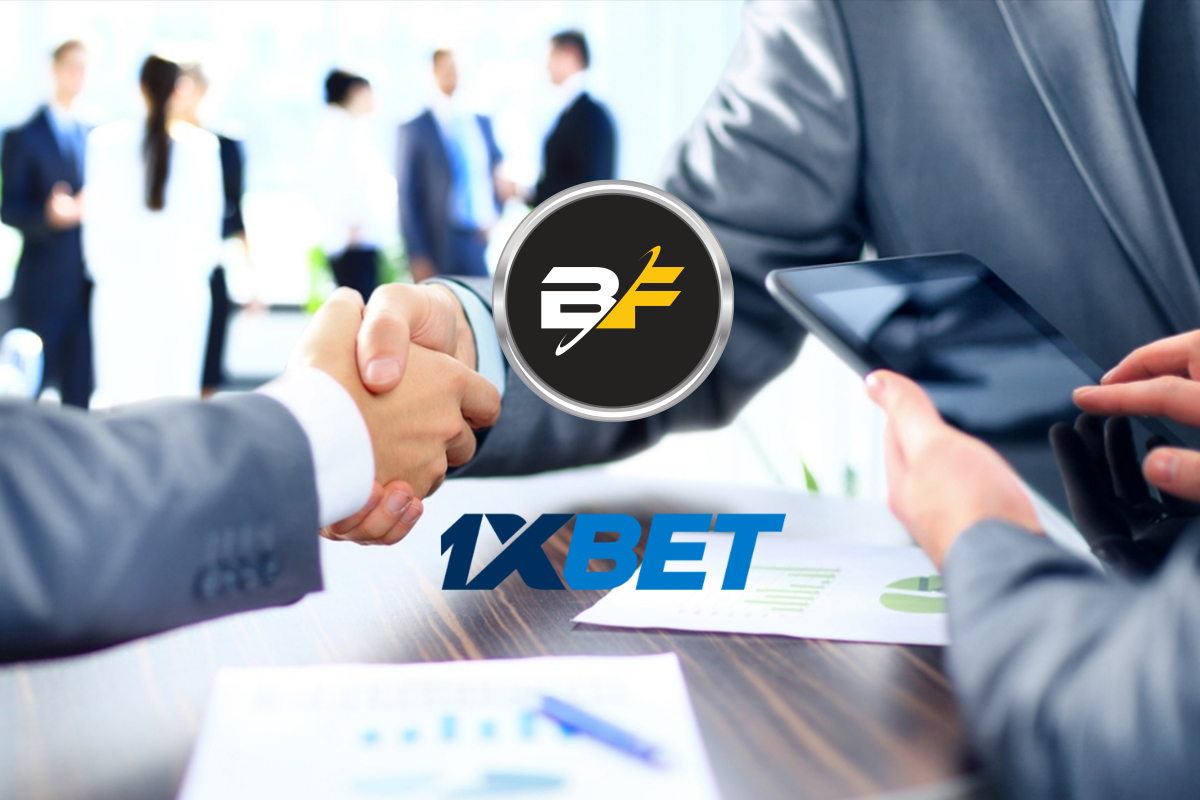 Reading Time:
2
minutes
Dynamic game development studio BeeFee has taken its full portfolio of games live with 1XBet.
The completed integration sees all BF Games being made available for 1XBet's customers, including the new releases Lucky Symbols, Bonnie & Clyde and 3D slot Aztec Adventure.
Jane Polushkina Account Manager at 1xBet, said: "We are delighted to announce the completion of the integration with such a powerful and fast-growing game provider as BF Games and are proud to announce that their high-quality games have appeared on our website.
"We are pleased to offer BF Games portfolio of slots to our growing list of customers and are looking forward to getting the first positive results of our cooperation. We are very happy to achieve new goals with the professional BeeFee team on board."
Claudia Melcaru, Head of Business Development at BeeFee, said: "Our varied and broad portfolio greatly matches the needs of an operator like 1XBet which targets multiple markets and has millions of players with very divers preferences.
"We are very happy to provide our content to them as a valuable add-on to their product offering."
BeeFee was recently awarded a licence by the Malta Gaming Authority, which enables the supplier to provide its games to operators in the region.
The provider also holds licences in the UK, Latvia and Montenegro.
1xBet is built on BetB2B's platform which offers operators the opportunity to tailor their offerings to suit their individual needs.
BetB2B gives their partners an advantage by providing the most modern technology on the market and a fully operational suite of sports betting and gaming content.
About BeeFee:
BeeFee is a creative and dynamic game development studio that creates innovative slots content and IT services for the global online and land-based market. With a focus on developing high-quality games and platform, BeeFee offers an extensive portfolio of industry-leading products to the sector. The London-based company was founded by industry veterans and is also a land-based operator and slot machines producer in several European jurisdictions. Learn more at: www.beefee.co.uk
Casumo and Nolimit City celebrate content distribution deal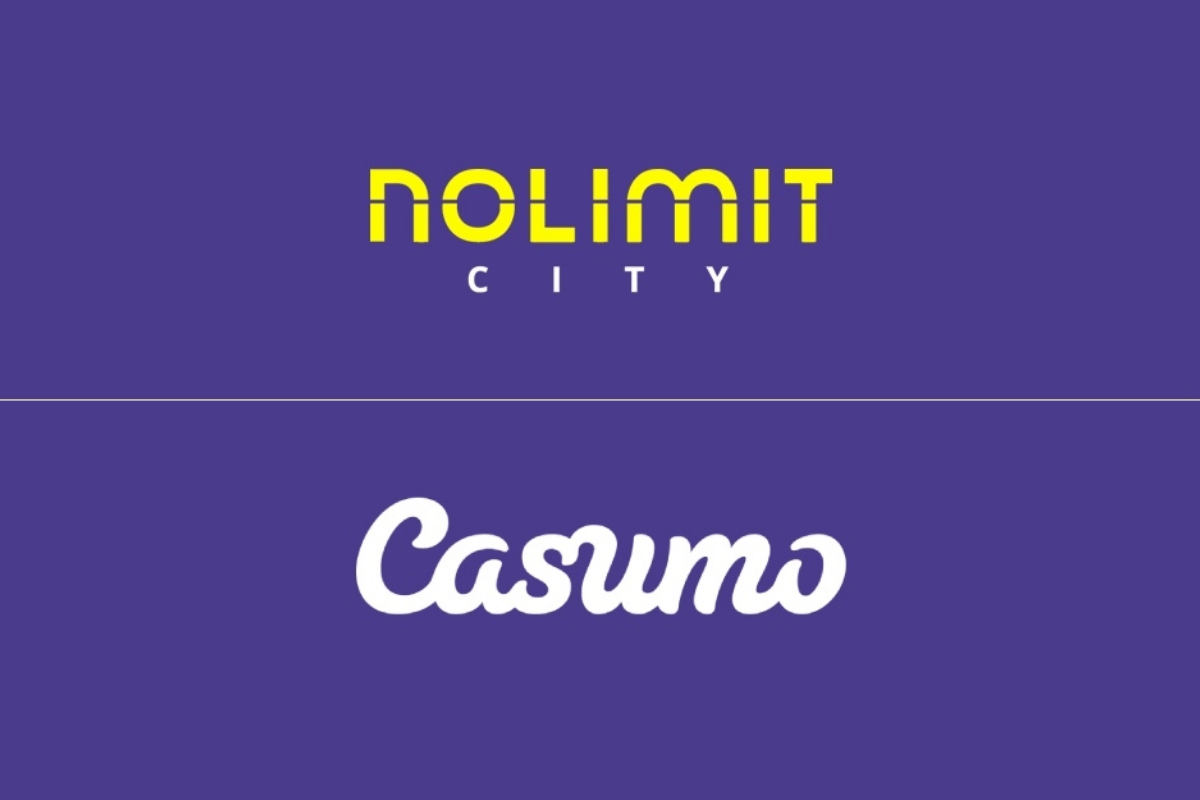 Reading Time:
2
minutes
Nolimit City pens deal with world renowned operator, Casumo.
Marking another milestone for the Malta based Software Provider – Nolimit City have reached a partnership deal with the trendsetting casino innovator, Casumo. A deal between the two was inked in January following a long viewed mutual interest in collaborating together.
The Malta licensed operator, known for its quirky and unique approach within the gambling world, has gained steadfast traction in the last years by maximising their games portfolio and offering a best in class player journey. Casumo, a company known for coming up with standout marketing that emphasises their identity as the fun casino, having also entered multiple regulated markets, such as the United Kingdom, Denmark and most recently newly legislated Sweden. Not to mention being home to a large list of jackpot winners across the years.
Casumo will house Nolimit's content within the growing list of premium suppliers that have helped the company grow to where they are now. The two have agreed a release plan across the month of February and will be going live in the UK, Sweden and additional MGA identified markets. All of Nolimit's latest and games will go live including their latest releases, Fruits, Ice Ice Yeti and stand out titles like Hot Nudge and Casino Win Spin.
Malcolm Mizzi, Commercial Director at Nolimit City, stated: "Seeing our games live on Casumo's casino library means the world to us! Everyone knows the level of excellence the company has strived to achieve in all these years, so having partnered up with an operator like Casumo makes us a step closer to realising our dream to becoming one of the leading supplier brands out there".
Andreas Vickman & Josefine Hellström from Casumo added: "We have been impressed by the quality of the Nolimit portfolio for quite a while now and we believe that the titles will be appreciated by our players, especially within our core markets. We are also excited to see the performance of upcoming games from Nolimit. In addition, Casumo are looking forward to a fruitful long-term business relationship with Nolimit. Let's go."
About Nolimit City:
Nolimit City is a Malta,Stockholm,India-based online casino platform and game developer, offering high-quality content and services to operators around the world. The company has designed and developed its platform in-house from the ground-up; delivering a strong and powerful engine that can take large volumes of play and social interaction in its stride, on both desktop and mobile. It is coupled to an innovative back office and bonus toolbox, providing a one-stop shop for our partners. It is hugely flexible, and can be tailored to individual operator requirements and needs. We employ some of the smartest minds and artistic talents in the industry; people passionate about gambling and technology. They have helped us to create a portfolio bursting with fun and engaging games.
Betsoft Gaming Signs Content Agreement with River iGaming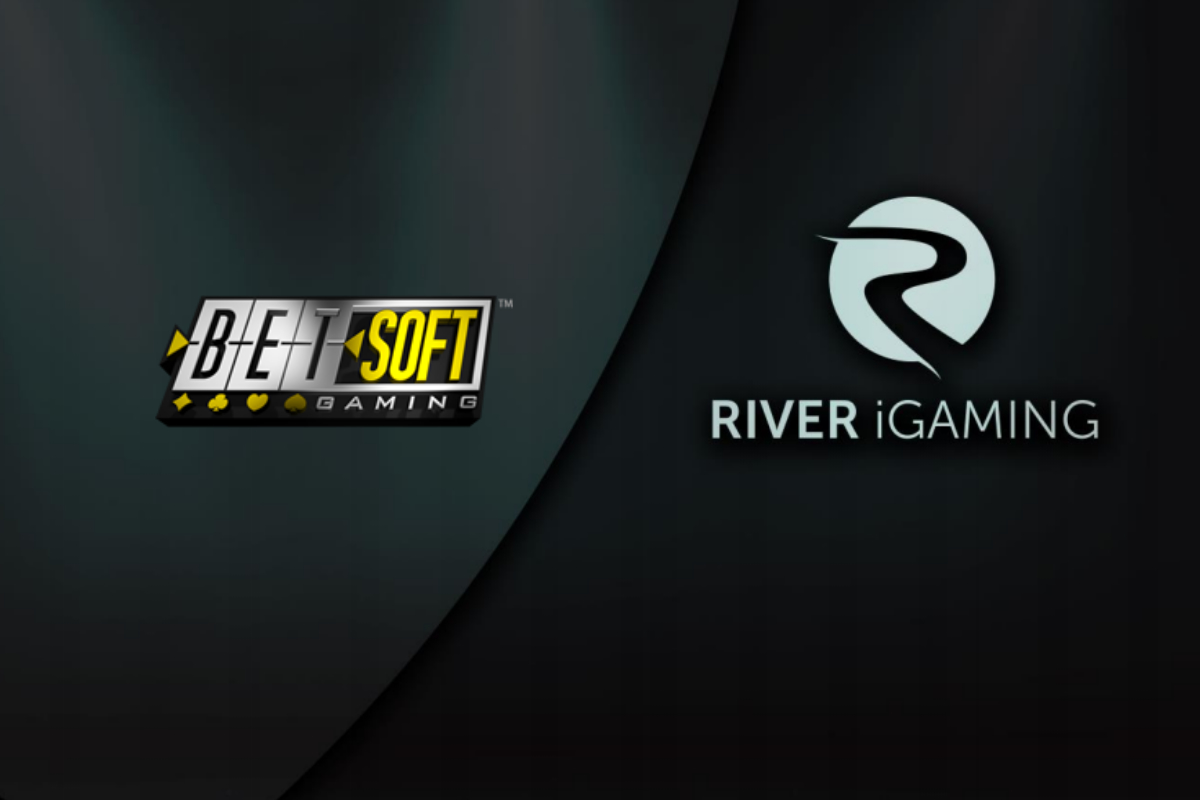 Reading Time:
3
minutes
Securing its status as a preferred content provider for companies looking to make their mark on the iGaming industry, Betsoft Gaming has signed a strategic content agreement with multinational, multi-pronged business River iGaming.
The agreement is comprehensive, covering every Betsoft slot game accredited for the regulated markets in which River iGaming (hereafter "River") operates – including all marquee titles from the sought-after SLOTS3TM series.
Founded in late 2017, River iGaming has had a notable first year.  From its headquarters in Malta, the company has driven an ambitious strategy of expansion and acquisition that has seen it establish a player-facing online casino, bring comprehensive digital marketing services in-house, build its own affiliate program, and secure high-profile branding agreements in one of the world's most competitive markets.
In just twelve months River has grown to a company of more than 40 employees, providing comprehensive B2B and B2C services in 7 different markets.  As its player-facing operations grew (with deposits doubling in less than a year) River began to canvas the market, seeking content providers that could support its players' appetites and the company's own ambitions for the future.
"River has very quickly carved out a unique position in the iGaming industry, with a new vision for a comprehensive player journey where every touchpoint is managed under a single roof, and the value of every player is maximised" explains Annamaria Anastasi, Marketing Director at Betsoft Gaming.  "One of the cornerstones of this vision is, of course, to provide value to the player in return.  This requires the operator portion of River's business to be able to offer the best slot games the market already has to offer, with a reliable stream of innovative new content being added over time.  We are proud to have met these criteria and to have been selected as a key content partner.  We look forward to supporting River's ambitions for the foreseeable future."
In addition to new slot games like the revolutionary Max Quest: Wrath of Ra, the agreement also lays the foundation for the integration of other elements of Betsoft's offer in the future, as River's business continues to grow and diversify.
"At River, we look at the iGaming business differently," explains Ismael Diagne, Chief Operating Officer.  "Our goal is to provide an incredible gaming experience by running in the opposite direction to the competition: prioritising the quality of the player experience over the rate of player acquisition.  We have already been able to secure the right investment and acquire the right innovative technologies to pursue that vision, so the final piece of the puzzle was identifying the right content partner to ensure that our players have access to the finest games available today, and that we have a way of adding tomorrow's best content to our portfolio quickly and easily.  After analysing the market, we came to the conclusion that Betsoft could deliver everything we required, and we look forward to a long and fruitful relationship with them."
About Betsoft Gaming:
Betsoft Gaming develops innovative casino games for desktop and mobile.  Its portfolio of more than 190 RNG titles reaches players through partnerships with many of the iGaming industry's leading operators.  Under the SLOTS3TM banner, Betsoft is elevating players' expectations; these cinematic slots blend rapid, gratifying gameplay with an audio-visual excellence more typical of movies and videogames.
An early entrant to mobile gaming, Betsoft launched the ToGoTM collection in 2012.  More recently, Betsoft revealed the ShiftTM environment, which supports truly cross-platform development at the same time as increasing performance, drastically reducing file size and streamlining integration.
Casino Manager, Betsoft's comprehensive back-office platform, rolls reporting, management, marketing, promotion, and administration into a single compelling package.
Betsoft has held a Class 4 license with the Malta Gaming Authority since 2014.  The company's games and RNG are both independently certified in more than 15 different regulated markets, including Italy, Germany, and Romania.