Bird & Bird starts offering legal support for ESIC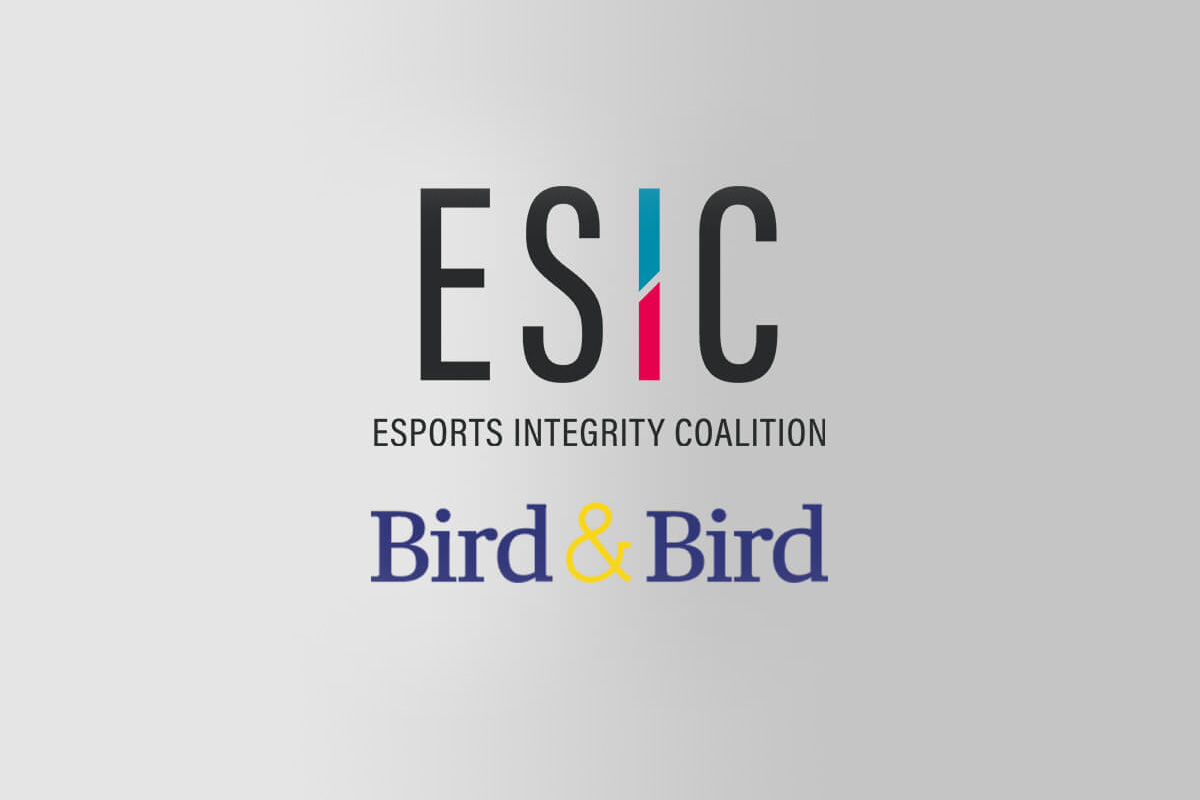 Reading Time:
1
minute
International law firm Bird & Bird has launched an initiative through which those in the Esports Integrity Coalition (ESIC) can avail complimentary legal support service.
Those who are part of the not-for-profit association will be entitled to three hours of legal advice on three separate legal queries each year.
Richard Bush and William Deller of the Media, Entertainment and Sports Sector at Bird & Bird commented in a statement: "Esports is an area of huge growth and innovation, which presents various novel commercial and regulatory challenges. Our partnership with ESIC will not only help its members navigate these challenges, but also provide them with legal support aimed at furthering the development of their businesses and protecting esports from various integrity risks."
Ian Smith, Commissioner of ESIC added: "Bird & Bird are experts in providing legal advice in esports, and in the broader sport, media and technology sectors, making them the ideal partner for this initiative. The firm's complimentary legal support service fits perfectly with ESIC's wider strategy: to add value for its members, to support their development and, of course, protect esports integrity. I look forward to working with the team."
ESIC counts the likes of ESL, DreamHack, Intel, ESP Gaming, Gambling Commission, and Malta Gaming Authority as members of the association. Esports Insider is its key media partner.
The 5 Best CS:GO Teams You Need To Follow In 2019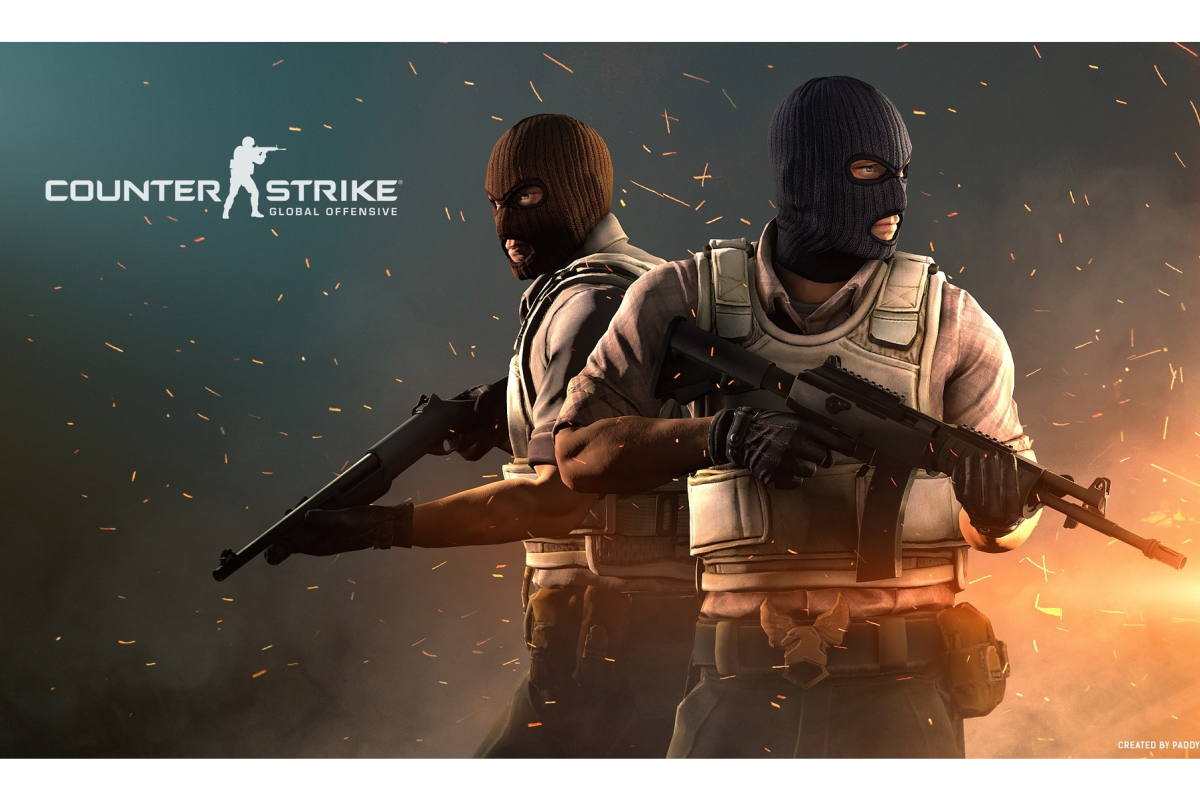 Reading Time:
4
minutes
Counter-Strike: Global Offensive has been on the global eSports scene for several years now. The competitive play of the game has crafted some magnificent teams whose phenomenal matches surprise even their keenest fans.
Today, we'll take a look at the 5 best CS:GO teams you need to follow in 2019.
Astralis – the Unprecedented Leader
Originating in Finland, the former Danish Questionmark/Team SoloMid lineup obtained the rights to the name Astralis from the Finnish CS team.
The beginning was hard. The first event of the Danish dream team happened in January 2016 at DreamHack Leipzig. Astralis championed their group, defeating team after team, but Luminosity Gaming eliminated them in the semi-finals.
The next two years were a nerve-wracking mix of ups and downs. Until February 2018 came. Astralis's team member Kjaerbye left, and was luckily replaced by Emil "Magisk" Reif. This substitute marked the start of a mind-blowing rise to the top and a complete domination of the Counter-Strike Global Offensive scene.
Astralis's excellence shined in ECS Season 5 Finals, ELEAGUE CS:GO Premier 2018, and FACEIT Major: London 2018, where they trudged over their opponents. After Katowice 2019, both spectators and commentators consider the current team the most dominant lineup in the history of Counter Strike.
Liquid – from StarCraft to CS:GO
Team Liquid was founded in 2000 in the Netherlands. Originally incepted as a StarCraft: Brood War team, Liquid got into StarCraft 2 in 2010, and in 2015, the clan formed a Counter-Strike: Global Offensive team.
At first, Liquid had mixed results. When 2016 started, the team continued to dominate domestically, but on a global level, it struggled to secure major wins. Although at MLG Columbus 2016, Liquid lost to the Brazilian Luminosity Gaming, the event proved that Team Liquid would soon be a promising global contender.
In 2017, the team had several fascinating competitive plays, beating Astralis and Brazil's SK. Liquid's big event breakthrough was the ESL Pro League Season 7 Finals, where they lost in a close matchup against Astralis.
A peculiar fact about Liquid: The team plays exceptionally well in most major CS:GO tournaments until they reach the semi-finals or even the final stage where their mental fortitude often outplays them.
Natus Vincere – Born to Win
Natus Vincere, often abbreviated as NaVi, originates in Ukraine. "Born to win" as the name translates from Latin, is the first team in the history of CS, which to dominate three major tournaments in one year.
The team's history goes back to December 2009 when it was founded. In 2010, NaVi secured wins at major events, including IEM, ESWC, and the WCG. This made them the first team to win the three most prestigious tournaments in just one calendar year.
Another new record, which the team owns is winning $220,000 in one year, which also occurred in 2010.
MIBR – the New Kid on the CS:GO Block
Owned by the American eSports organization, Immortals, MIBR (Made in Brazil) is a professional CS:GO team established in January 2018. In their short history, the team has played over 140 maps, prides itself on 89 wins and 49 losses, and is one of the most promising Counter-Strike: Global Offensive teams as of late.
In June 2018, MIBR announced their new roster, consisting of former SK Gaming players. Made in Brazil has taken part in most major championships, including IEM, Blast Pro Series, DreamHack Masters, and ZOTAC Cup Masters. They won the last one against Kinguin with a solid 3:0, and took home $200,000.
MIBR's current lineup includes Fallen, fer, coldzera, TACO, and felps. TACO and felps, aged 24 and 22, whose headshot % is around 50, just recently joined the team.
FaZe – American Organization with a European Flavor
DreamHack Leipzig 2016 marked FaZe's entry into the world of CS:GO. Although FaZe is an American eSports organization, its current CS GO team is mostly made of Europeans, including Sweden, Denmark, Slovakia, and Bosnia's "beast" NiKo.
In 2017 and 2018, FaZe was in a top-notch form, reaping wins here and there. Currently, their win rate is 59%, with 308 wins and 208 losses. FaZe's top achievements include offline and online tournament placements, consisting of:
Offline championships
1st place at ECS Season 4 – Finals
2nd place at ELEAGUE Major: Boston 2018
1st place at ESL One: New York 2017
1st place at SL i-League StarSeries S3
Online championships
1st place at ELEAGUE CS:GO Premier 2017
2nd place at Intel Extreme Masters XII – Oakland
3rd-4th place at Intel Extreme Masters XI – Oakland
5th-6th place at Esports Championship Series Season 2 – Finals
Besides Astralis, who's been the undisputed leader lately, all other four teams regularly exchange places. Sometimes, other teams like ENCE, mousesports, NiP, and Renegades enter the Top 5.
The Counter-Strike: Global Offensive scene is dotted with legendary fights between fantastic teams.
Wanna earn some money while watching your favorite teams? BUFF.bet offers the best odds for CS:GO betting.
Scuf Gaming Teams Up with the NBA 2K League to Give Every Player a Home Court Advantage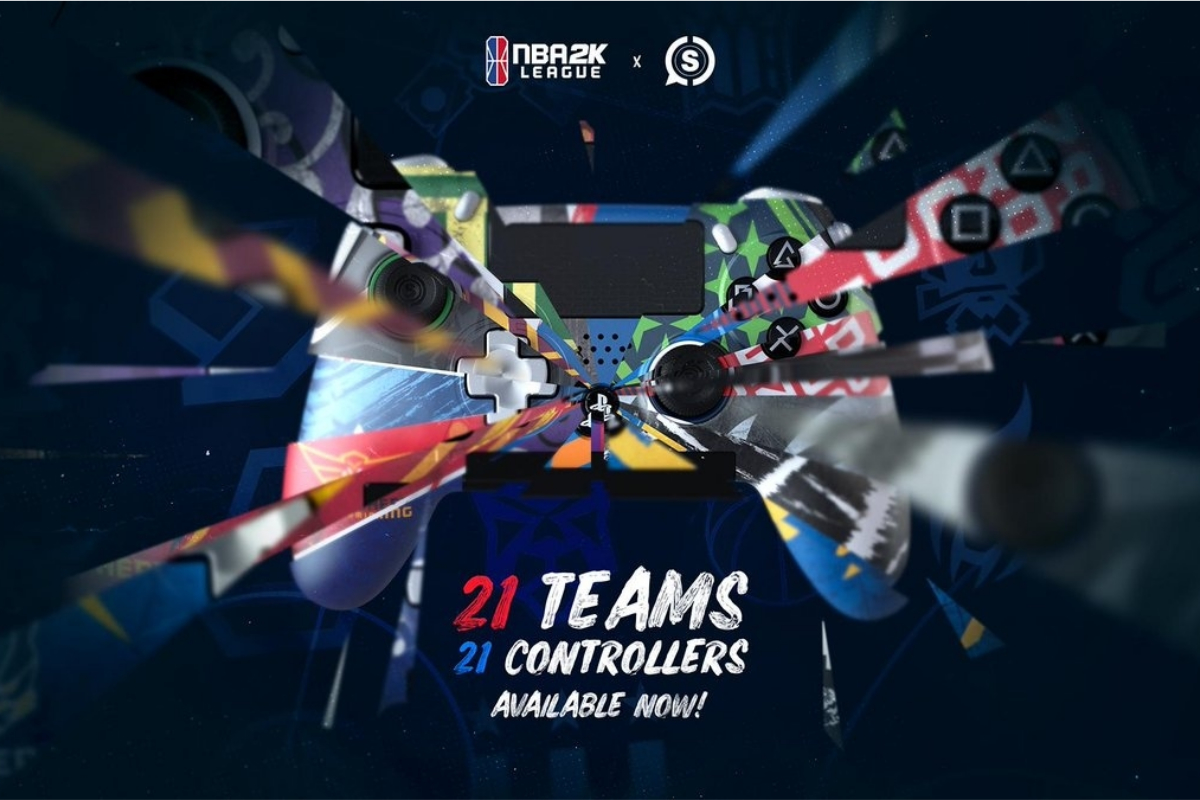 Reading Time:
2
minutes
21 new controller designs let fans represent hometown NBA 2K League teams
Scuf Gaming®, innovator and creator of high-performance gaming controllers, and the NBA 2K League are launching a collection of controllers to celebrate each of the 21 teams in the NBA 2K League.
Available for the high-performance SCUF Vantage controller, officially licensed for PlayStation 4, each NBA 2K League team controller features a unique design, including a faceplate emblazoned with one of the NBA 2K League team's respective colors and logo. The Vantage boasts a suite of customizable features designed to allow gamers to use more of their hands and improve performance and comfort. SCUF controllers are relied upon in competition by many of the NBA 2K League's marquee professional players.
"This collection is a nod to the league's fans, who are just as faithful and loyal as those that cheer on live basketball," said Scuf Gaming founder and CEO Duncan Ironmonger. "Whether it's the royal purple and gold of Lakers Gaming, the iconic blue and orange of Knicks Gaming, or any other team, fans can now represent their favorite team when they are gaming."
The launch is an extension of Scuf Gaming's ongoing sponsorship as the Official Gaming Controller of the NBA 2K League, and the launch of the official SCUF Vantage NBA2KL controller in March 2019.
Currently in its second season, the NBA 2K League is composed of affiliates of 21 NBA teams participating in an 18-week competitive campaign, culminating with the NBA 2K League Playoffs, which tip off Wednesday, July 24, and the NBA 2K League Finals on Saturday, Aug. 3. Hawks Talon GC, Nets GC, Lakers Gaming, and T-Wolves Gaming are new to the NBA 2K League this season.
"We've been a foundational partner with the NBA 2K League since its first season, supporting the league and providing players with high-performance equipment to play at the highest levels," continued Ironmonger. "As the league grows, we're excited to bring fans even closer to the action."
The new SCUF Vantage NBA 2K League team collection (starting at $199.95) is now available in the US & Canada through Scuf Gaming's website, and individual team faceplate kits ($29.95) will become available next week. For more information and to view photos of the collection, please visit http://scuf.co/NBA2KTeams.
About the NBA 2K League:
The NBA 2K League, a professional esports league co-founded by the NBA and Take-Two Interactive Software, Inc. (NASDAQ:TTWO), launched in 2018 and features the best NBA 2K players in the world. Each of the league's 21 teams features six players who compete as unique characters in 5-on-5 play against the other teams in a mix of regular-season games, tournaments and playoffs. Knicks Gaming won the first-ever NBA 2K League Finals on Saturday, Aug. 25, 2018. The league's second season takes place from April-August 2019. For more information about the NBA 2K League, visit NBA2KLeague.com.
About Scuf Gaming:
Scuf Gaming®, innovator and creator of high-performance gaming controllers, provides superior accessories and customized gaming controllers for console and PC that are used by top professional gamers as well as casual gamers. Built to specification, SCUF controllers offer a number of functional and design features custom built to increase hand use and improve gameplay. SCUF controller features are covered by 77 granted patents, and another 54 pending, focusing on four key areas of a controller: the back control functions and handles, the trigger control mechanisms, the thumbstick control area and the side-mounted configurable Sax™ button placements.
TV Azteca to Invest $5 Million in Allied Esports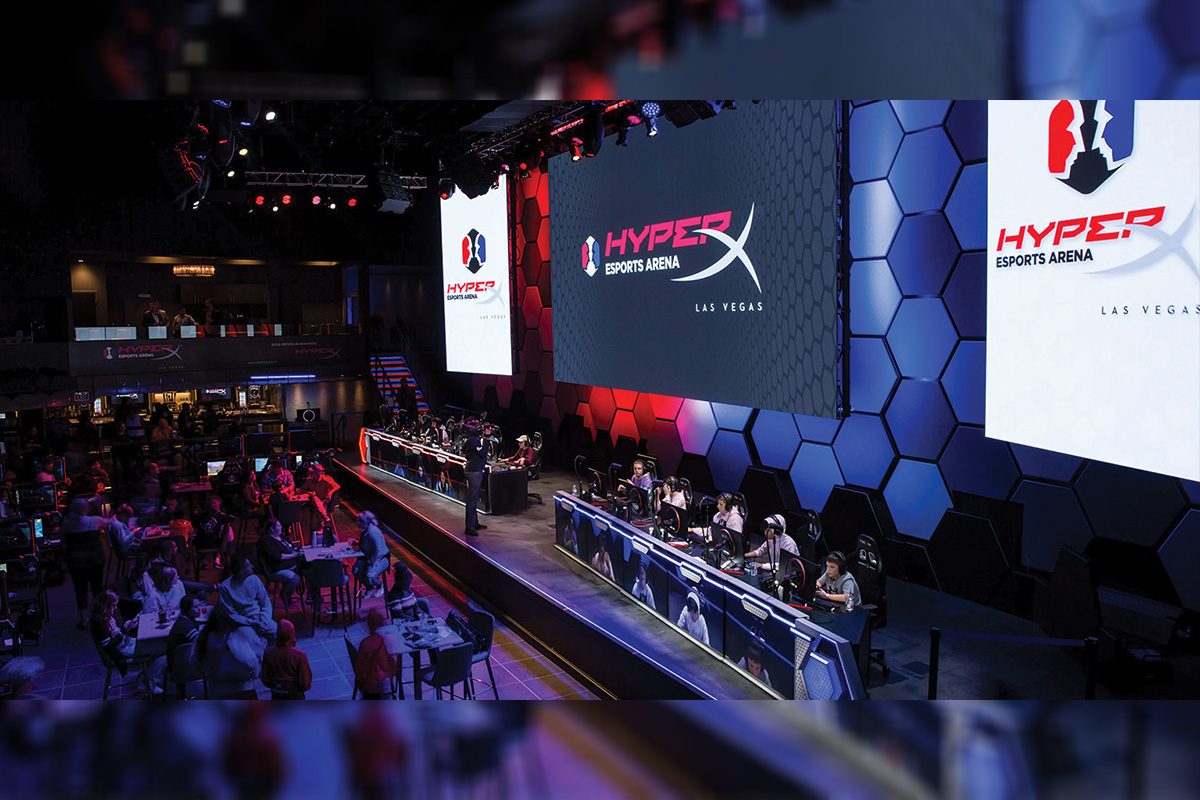 Reading Time:
1
minute
TV Azteca, the television network based in Mexico, has entered a term sheet with Black Ride Acquisition Corp. which would provide for TV Azteca to become a shareholder in esports entertainment company Allied Esports.
TV Azteca will acquire $5 million in shares of Black Ridge Acquisition Corp., aiming to position Allied Esports strongly in the Mexican esports market.
"Continuing to expand our footprint around the world with likeminded leaders and innovators is imperative to our success, and we are delighted to partner with TV Azteca as we enter Latin America with a smart, aggressive plan. The Mexican and Latin American market presents incredible potential, and this partnership, featuring two first-movers in esports, entertainment and distribution, is a winning combination," Frank Ng, Co-CEO of Ourgame International Holdings said.
"We are enthusiastic about our investment in Allied Esports and the prospect of joining forces to become the clear leader in the delivery of esports entertainment in the region. This relationship represents a transformational step for TV Azteca and for the millions of members of the esports community in Latin America," Benjamin Salinas, CEO of TV Azteca said.