Stars Group reveals details of their growth opportunities and targets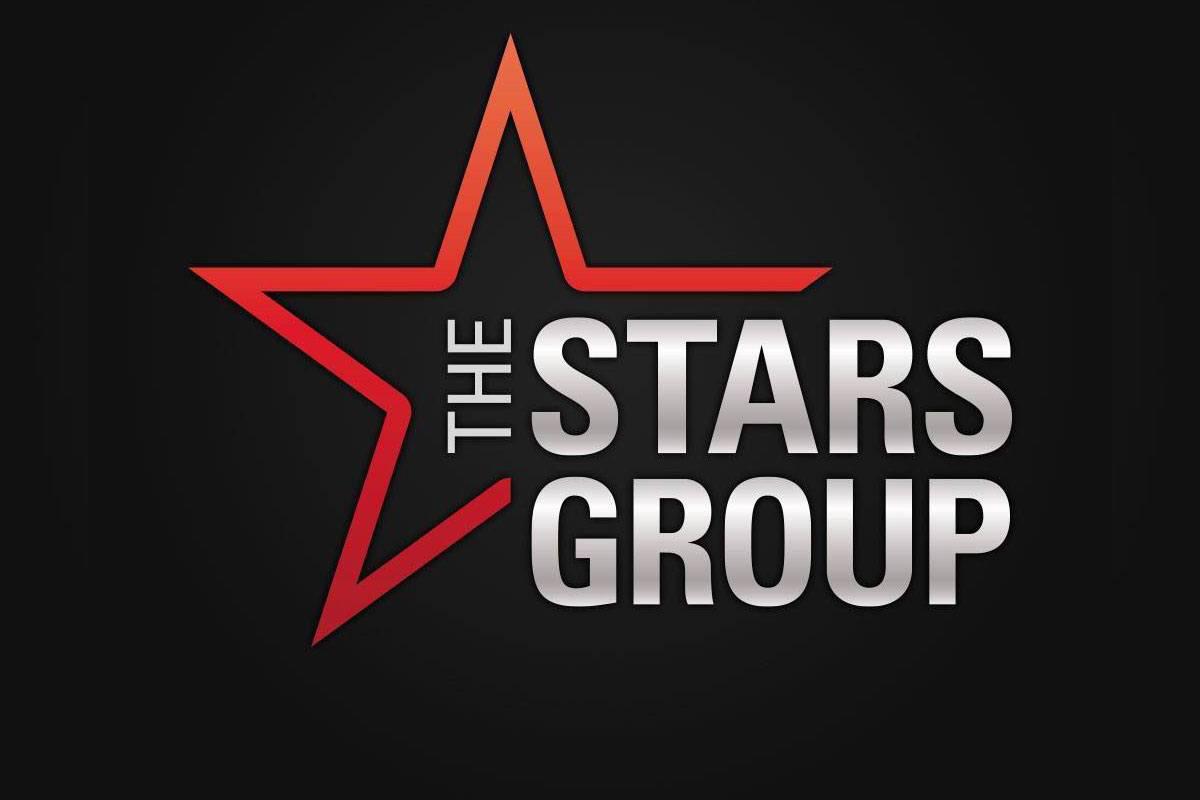 Reading Time:
1
minute
The Stars Group has released the details of its growth opportunities and medium-term financial and leverage targets.
The gaming group updated its target range aims for the next three to five years, with annual constant currency revenue growth going up from eight per cent to 12 per cent; adjusted EBITDA margin range in line with 2019 financial guidance; and annual adjusted diluted net earnings per share growth of at least 10 per cent, and leverage of 3.5x or lower.
In a Q1 2019 update, the group stated it expects international segment revenues of around $345 to $355m, with strong underlying growth in most markets offset by certain market closures.
Stars Group CEO Rafi Ashkenazi said: "Looking ahead, we will strive to enhance our leadership positions within the high-growth markets in which we operate, as well as leverage the full suite of assets and capabilities across our businesses to provide what we believe to be the most exciting and engaging gaming experience to our customers."
"With powerful structural growth drivers in our industry, including a broad trend towards locally licensed online gaming, we believe that as one of the most licensed online gaming operators in the world, with proprietary technology that supports a highly scalable business model with limited capex, we are well-positioned to capitalise on this trend. We are focused on using our competitive advantages to continue to deliver strong organic growth and steady free cash flow generation to support our accelerated deleveraging plans while driving long-term shareholder value."
Playson's Business Development Manager Lars Kollind shortlisted for iGaming Idol Awards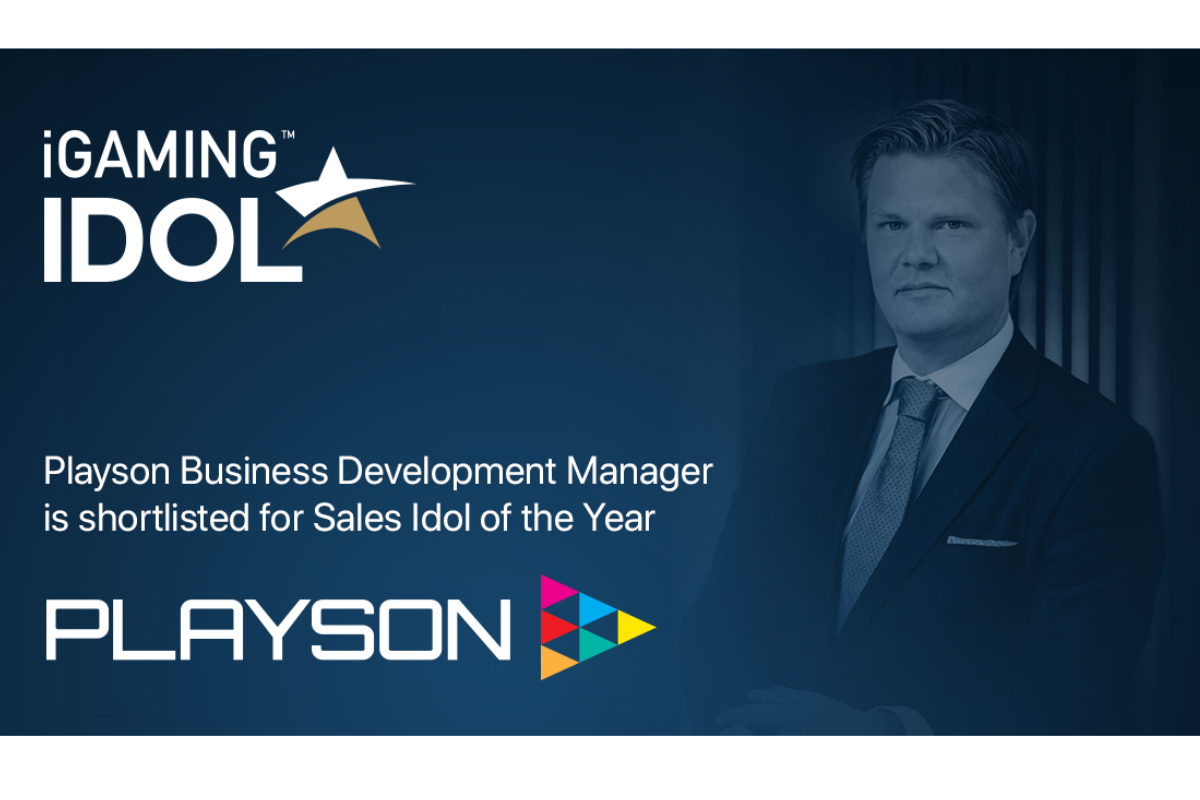 Reading Time:
1
minute
Lars Kollind, Business Development Manager at Playson, has been nominated for Sales Idol of the Year at the iGaming Idol 2019.
Kollind, who has helped raise the profile of the casino software developer since joining the company earlier this year, impressed the panel of expert judges with his management skills and commercial acumen.
Winners will be announced at a prestigious awards ceremony, which takes place on 11th September at The Westin Dragonara Resort, Malta.
The iGaming Idol Awards celebrates those who have excelled in their field of expertise and made a positive impact on the iGaming industry.
Lars Kollind, Business Development Manager at Playson, said: "I'm delighted to have been shortlisted for Sales Idol of the Year at this year's iGaming Idol Awards.
"It has been an exciting few months at Playson with some big commercial deals announced and the release of some fantastic games.
"It's an honour to be nominated by my peers and fingers crossed we can turn this shortlist into some silverware."
Evoplay Entertainment Goes Live With Leonbets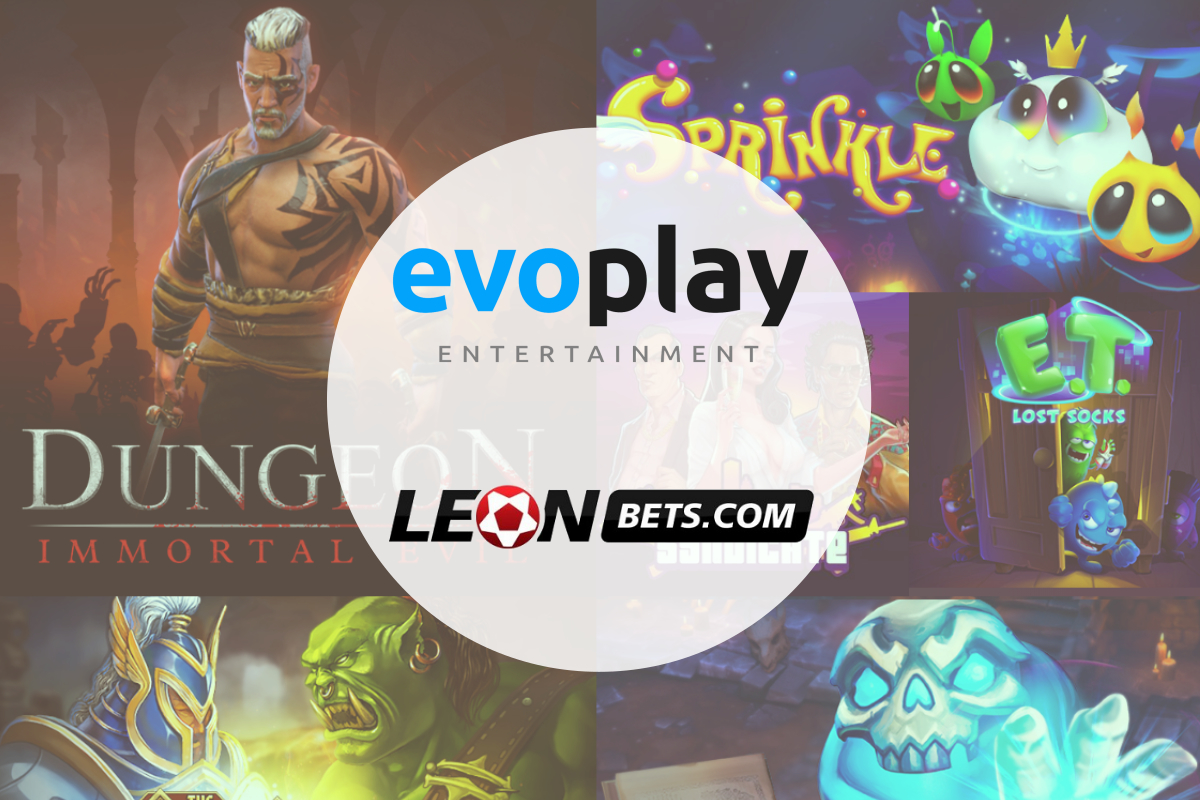 Reading Time:
2
minutes
New deal extends distribution of innovative portfolio across new markets
Evoplay Entertainment, the innovative game development studio, has continued to expand its global market presence by signing with leading operator Leonbets.
The deal will see Evoplay Entertainment's full portfolio of more than 60 slots, table, and instant games go live with Leonbets.
Alexander Levchenko, CEO at Evoplay Entertainment said: "We are delighted to sign with Leonbets, one of the industry's fastest growing operators.
"The Leonbets team's reputation as a great partner and an operator with a strong focus on customer enjoyment precedes them and we are sure this will be the start of a long chapter of productive and successful co-operation together."
Dimitry Popov, spokesperson for Leonbets, said:"Evoplay Entertainment's games are a fantastic asset alongside our existing content, and we're thrilled to have them on board.
"Their innovative 3D/VR slots will be available to all our players and we're looking forward to seeing how excited they will be."
Despite only being founded in 2017, Evoplay Entertainment's portfolio already includes more than 60 slots, table, and instant games. With a development focus on responding to a new generation of players' demands for more immersive, innovative gameplay, it is the industry's first development studio to have developed two full HD and VR in-browser slots.
Its most recent, Sprinkle, unveiled at ICE 2019 in February. Unique for its mobile-first mechanics and the 360' degree 3D / VR in-browser capabilities, allowing players to rotate, zoom in and out, as well as swiping left or right on their mobiles to change their bets automatically.
In addition, the studio has recently finalised the industry's first RPG (role playing) slot, Dungeon, an HTML5 mobile game designed for a new generation of users and presenting them with a truly immersive experience.
Instead of regular pay symbols and pay patterns, the game's mechanics follow a player's 3D character as he battles monsters and accumulates loot when victorious.
Developments in Cloud Security to Eliminate Threats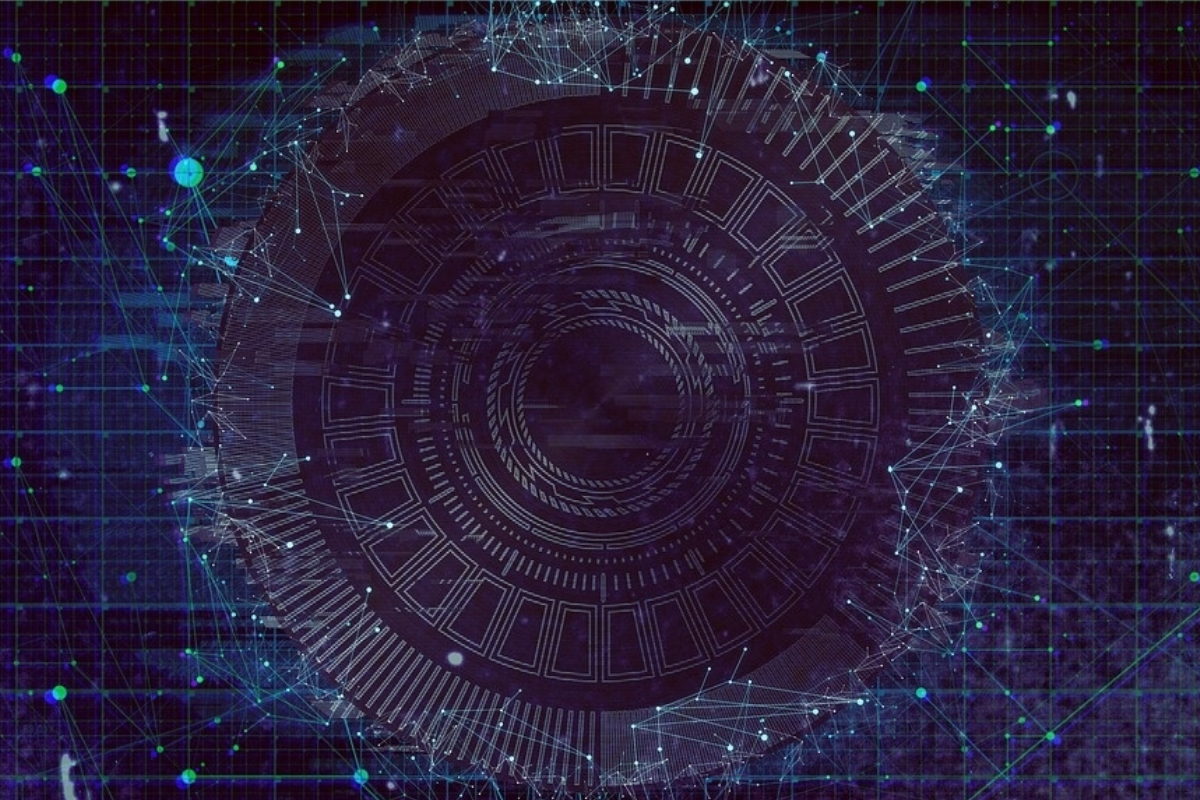 Reading Time:
4
minutes
Several companies that dabble with digital content on daily basis store their data on cloud. This data consists of private information of users and comprises of billions of terabytes in size. This delicate data faces threats from ransomwares and malwares. Hence, there arises the need for cloud security. Many software companies strive on making their firewalls impregnable by upgrading their security software.
CloudPassage is a security pioneer which has been awarded the first-ever patent for universal cloud infrastructure security and a leading innovator in cloud asset visibility. To help the company identify and remediate cloud risks, CloudPassage launched Halo. Its primary objective is to find a threat in any deployment in any company's multi-cloud or hybrid cloud platform. Software Vulnerability Assessment tools and Cloud Service Management (CSM) are key differentiators for the platform. They offer insights on the threats and risks that could arise with usage of different types of cloud services in the organization. One of the key components of CloudPassage Halo is compliance monitoring. It is an automated process of identifying the arrays that informs the company when the configuration or workload strays away from the defined protocols.
The key features of CloudPassage Halo are software vulnerability assessment, file integrity monitoring, secure configuration assessment, and log-based intrusion detection. It offers automated security visibility and compliance monitoring for workloads that run in any on-premise, hybrid cloud, or public cloud environment. Furthermore, it enables monitoring while configuration of a software and reduces the vulnerability by scanning the surface for cloud workloads. It is a single platform that hosts three licensed SKUs: Halo Container Secure, Halo Cloud Secure, and Halo Server Secure.
Keysight Technologies is one of the leading companies that offer solutions to service providers, government, and enterprises ensuring cloud security. Recently, it announced that Symantec and Ixia (a Keysight Business) would extend their collaboration to upgrade their secure hybrid networks. The customers of Symantec would gain real-time visibility into their cloud database as Ixia's CloudLens integrate with Symantec Security Analytics. This integration will lead to forming an industry-leading threat detection and forensics solution. When any enterprise stores their resources on the cloud, there is often a gap in visibility for those cloud assets. By adapting the cloud database, the IT operations organization is restricted to gain access to the infrastructure and networks that underpin its services. This leads a gap while monitoring those services.
In hybrid network system, SOC teams of enterprises require packet-level access to ensure that their cloud assets are protected. Symantec is working closely with Ixia as it is a part of the Integrated Cyber Defense Platform strategy to develop visibility architecture. This integration enables the SOC admins visibility in the cloud traffic and determine the source and scope of prominent attack or threat to the cloud infrastructure. Bryan Cardoza, product manager, Symantec stated that the recent enterprise comprises of mixed assets, including the data of infrastructure and premises, in the cloud. By operating hybrid cloud environment, this information would be prone to threats and security breaches. This integration will gain customers the full visibility of packet-levels in cloud in hybrid environment and network systems.
Comprehensive forensics and incident responses can be enabled with Security Analytics, by recording and enriching the traffic. Symantec Security Analytics is the key component of the Symantec's Integrated Cyber Defense solutions. It works with Ixia's CloudLens and Vision ONE for seamless traffic visibility across hybrid networks. Ixia's Vision One network is a physical network that processes, feeds, and aggregates the traffic from several access points to Symantec Security Analytics appliances. Ixia's CloudLens is programmed to gain visibility of the cloud environment and send traffic to Symantec's Virtual Appliances. This traffic that is received through virtual and physical appliances is analyzed and processed. The results obtained from the analysis and then delivered through an aggregated view within Security Analytics.
A world leader in NextGen SIEM, LogRhythm, strives in empowering enterprises all over the world and reduce operational and cyber risk by quickly detecting, responding, and neutralizing the harmful cyberthreats. It has released a new Cloud-Based NextGen Security Information and Event Management (SIEM) Platform to improve the cloud security. The platform provides accurate detection and accelerated neutralization of sophisticated cyberthreats. The benefits from this platform are driven by LogRhythm's end-to-end platform architecture. It uses patented and high-end machine-based analytics and its embedded security orchestration, automation, and response (SOAR) functionality. This ensures customers can now endorse best-in-class analyst experience offered by LogRhythm. Furthermore, it calculates the efficiency and other benefits while reducing the expenditures.
The customers of LogRhythm Cloud services require significantly lesser time to administer, deploy, and maintain the platform whilst spending more time using LogRhythm. This specially benefits the platform that is designed to reduce mean time to respond (MTTR) and mean time to deploy (MTTD) at the lowest cost of ownership (TCO). Kevin Merolla, the security manager at Chart Inc. said that the problem for solution maintenance was never an issue while working alongside LogRhythm Cloud. He could identify new cases for production instead of wasting time for setting up new hardware and software. It makes LogRhythm Cloud more valuable as it can be used across multiple other networks.
As the threat to private data increases, many companies aim to integrate cloud security. Many software companies have invested in the market of cloud security to develop new software that will put a stop to ransomwares and malwares. This has greatly profited the market of cloud security. As technology advances, more and more enterprises choose to digitalize its documents. To ensure the protection of this digital data, the need for cloud security increases at a substantial rate. The fast pace advancement of digital sector will drive the market for cloud security to new heights. After performing exhaustive research, Allied Market Research has forecasted that the global market for cloud security would rise to $8.9 billion at a CAGR of 23.5% by 2020. The fast pace advancement of digital sector will drive the market for cloud security to new heights.
By: Pratik Kirve
Pratik Kirve holds a bachelor degree in Electronics and Telecommunication Engineering and currently working as a Content Writer at Allied Analytics LLP. He has avid interest in writing articles across different verticals. When he is not following updates and trends, he spends his time reading, writing poetry, and playing football.