BOS Reports that Svenska Spel Excludes Responsible Gaming Information in TV Segments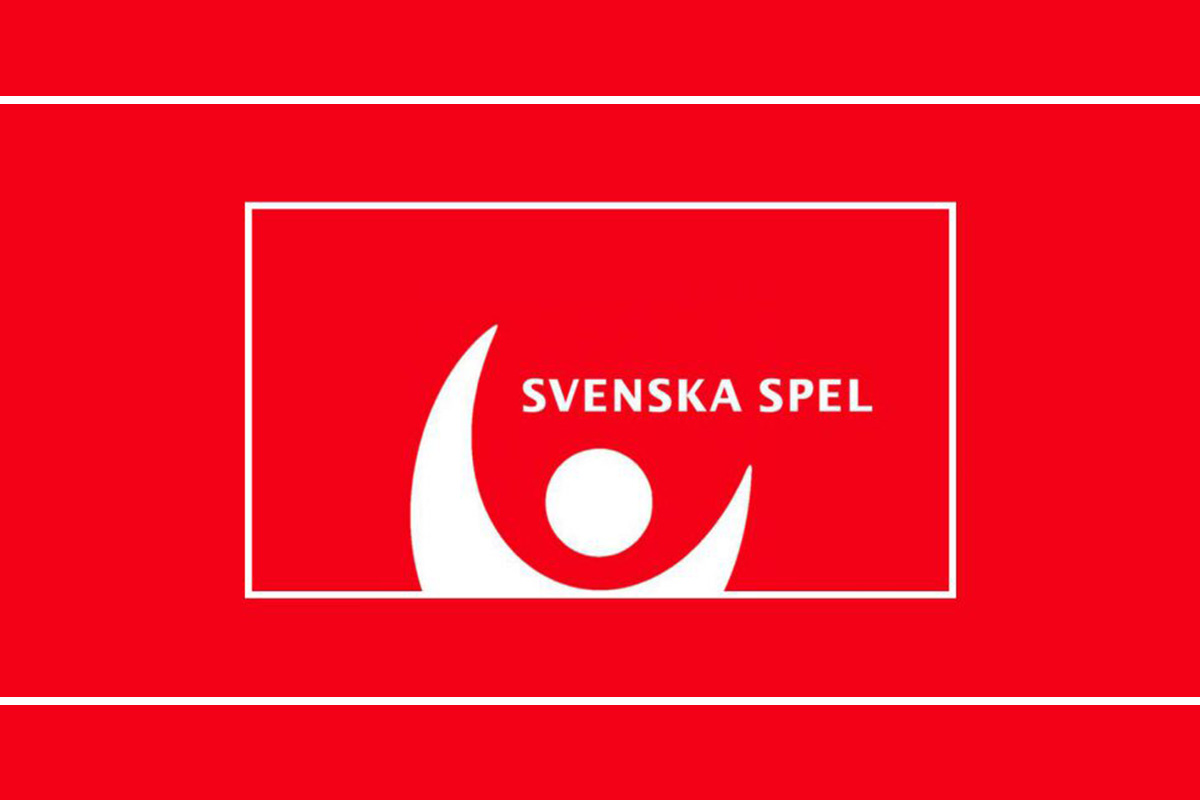 Reading Time:
< 1
minute
Branschföreningen för onlinespel (BOS), the Swedish operator association, has reported to the country's TV, radio and press regulator that Svenska Spel has failed to include responsible gaming information in TV segments promoting its Triss, Keno and Lotto products.
It is the second challenge filed against Svenska Spel by BOS since the Swedish market opened, following a complaint over the operator apparently exploiting its lottery monopoly to promote its igaming offering to consumers.
"A new gaming market requires not only new regulations and legislative changes adapted to a modern era.It requires, above all, a common view of how we meet, act and communicate with customers from a sustainable consumer perspective," BOS secretary general Gustaf Hoffstedt said.
He added that Svenska Spel had to accept that the days of it holding a monopoly over the Swedish gaming market were over. As such, he said, using programme segments featuring gambling products should be regulated in the same way as any other form of advertising.
Women in Esports launches women-only tournaments with FACEIT and separate community Discord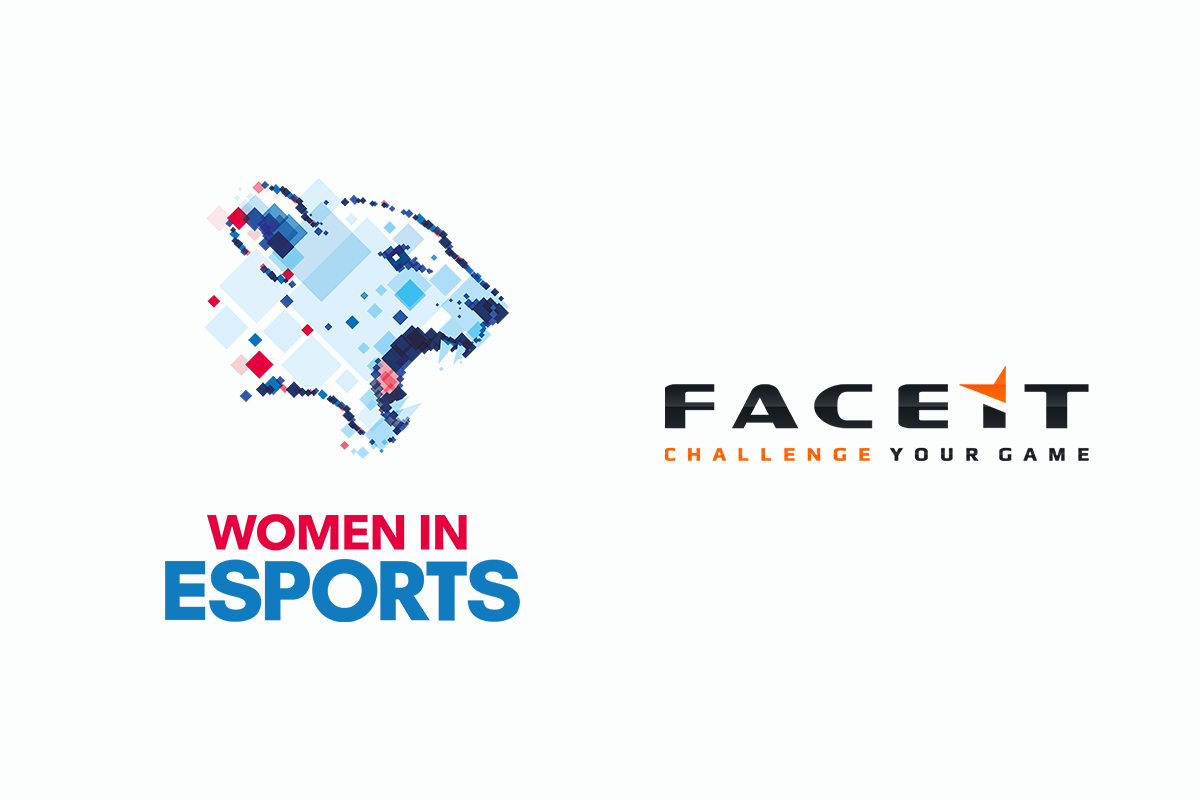 Reading Time:
2
minutes
The British Esports Association, the not-for-profit organisation set up to promote and support grassroots esports, has partnered with FACEIT, the world's leading platform for competitive online gaming, as part of its ongoing Women in Esports initiative.
Women in Esports will have its own organiser page on FACEIT and will create women-only tournaments and hubs. The Women in Esports initiative aims to create a welcoming community which encourages more women (including trans and cis women) and femme identifying/femme presenting non-binary players to take part in esports tournaments at any level.
Women-only tournaments are viewed by Women in Esports as a stepping stone to give women more confidence and experience to then aim for further involvement in other tournaments (mixed or otherwise) in the future.
The organiser page will initially focus on Counter Strike:Global Offensive (CS:GO) as the first title for tournaments and hubs, primarily due to the fantastic female community prevalent on FACEIT for this title. The variety of tournaments and hubs will later expand with future pilots for other titles.
The first 5v5 CS:GO tournament, The Lioness League, will open for registrations on Friday November 27th and occur on Saturday December 12th. There will be a max of 32 teams in a single elimination bracket. Participants will be able to join as a premade team or join as a solo player and form a team. The prize will be 3000 FACEIT points: 2000 points for the winning team, and 1000 points for second place. This will be the start of regular monthly tournaments.
Our CS:GO hub will enable players to create teams and scrim against each other. The hubs will be private by application, open to women (including trans and cis women) and femme identifying/femme presenting non-binary players to join.
Women in Esports has also created its own separate community Discord server to further its aim of providing an inclusive community space. The server will be public and open to everyone, with many social channels, announcements, an industry section, along with specific tournament chat. It will be vetted, moderated and constantly updated as per feedback and changes in line with the initiative.
"We're delighted to partner with Women in Esports, a team that shares our passions and values. FACEIT is committed to developing grassroots opportunities and supporting the community. We want everyone to feel comfortable and confident when taking their first steps into esports and we're hoping this hub will offer a safe space for women to come together and compete," said Sue Lavasani, Account Manager at FACEIT.
Alice Leaman, Schools and Colleges Liaison Officer at British Esports, said: "Through Women in Esports we aim to build a community and encourage more women to get involved in the industry. By partnering with FACEIT we can start to develop more regular tournaments and opportunities for all skill levels and the creation of a community Discord will provide a dedicated space for diversity in esports to be celebrated."
UK Game Developer Kwalee Surpasses Half a Billion Downloads of Hyper-Casual Mobile Games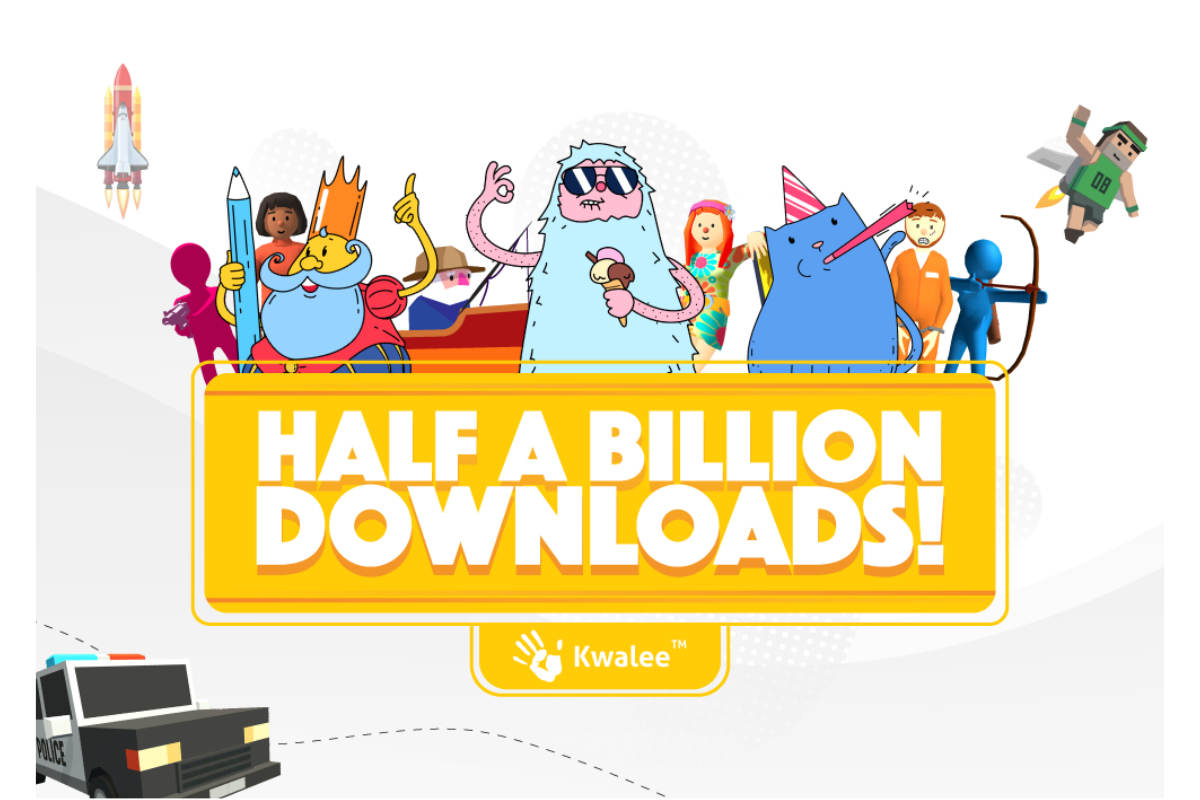 Reading Time:
2
minutes
Leamington Spa-based mobile game developer and publisher hits milestone following 2020 successes including Bake It, Let's Be Cops 3D and Teacher Simulator

90% of downloads have come in past two years, with Kwalee growing rapidly and recently passing 100 employees

Many more internally-developed and published titles in the works as the race to a billion begins
Kwalee, a leading developer and publisher of hyper-casual mobile games, has surpassed half a billion downloads across its portfolio of hyper-casual games on the App Store and Google Play.
After a strong year in which the company has grown to more than 100 employees and launched hit games including Bake It, Line Up: Draw the Criminal, Let's Be Cops 3D, Teacher Simulator and Blade Forde 3D, Kwalee's 500 million milestone positions it firmly among the world's premier mobile game publishers.
Underscoring the incredible reach of Kwalee's games, latest releases Let's Be Cops 3D and Teacher Simulator have consistently featured alongside one another in the top 5 most downloaded iOS games in the USA, since launching in October and November respectively.
Headquartered in Leamington Spa and with growing teams in Bangalore, India and Beijing, China, Kwalee is led by CEO, founder and games industry legend David Darling CBE. Darling previously co-founded and ran Codemasters, a company reportedly the subject of a $1 billion acquisition, so his track record in the industry is beyond question. He recently won the Outstanding Leadership Award at the 2020 TIGA Awards.
Kwalee has firmly established itself as a leading developer and publisher of hyper-casual games – a style of mobile games that are defined by their accessibility and designed to be played in short bursts – and this half a billion milestone is the ultimate confirmation of that.
The single biggest contributor to the half a billion download total is Draw It, a rapid-fire and evergreen drawing game which has been downloaded 87 million times. Other major releases for Kwalee have included Jetpack Jump (42 million downloads), Bake It (38 million downloads), Shootout 3D (35 million downloads) and Rocket Sky! (30 million downloads).
Kwalee's varied catalogue of releases includes both those developed internally and by brilliant third-party developers of all sizes, with an equal commitment and investment given to each. The company is always looking to enter partnerships with developers and will offer them genuine support and coaching on all aspects of their games, from game design to monetisation.
And when it comes to internal development, the vast majority of Kwalee hits begin with a pitch on 'Creative Wednesdays', a weekly opportunity for anyone in the company to pitch their dream game ideas and vote on which ones get made. This formula has powered Kwalee to 500 million downloads with countless great concepts and there is a firm belief that it will take the company to one billion and beyond.
"Kwalee was founded with a belief in the power of digital distribution and great digital marketing to propel games to a massive global audience," said CEO David Darling. "That's not something that can be accomplished overnight, but achieving half a billion downloads by sticking to these principles is a very proud moment for all of us. Our approach to launching hit games is always being refined, we're getting better all the time and we're already setting our sights on one billion!"
Yohan Leon from Kensho Media explains how the English company expanded internationally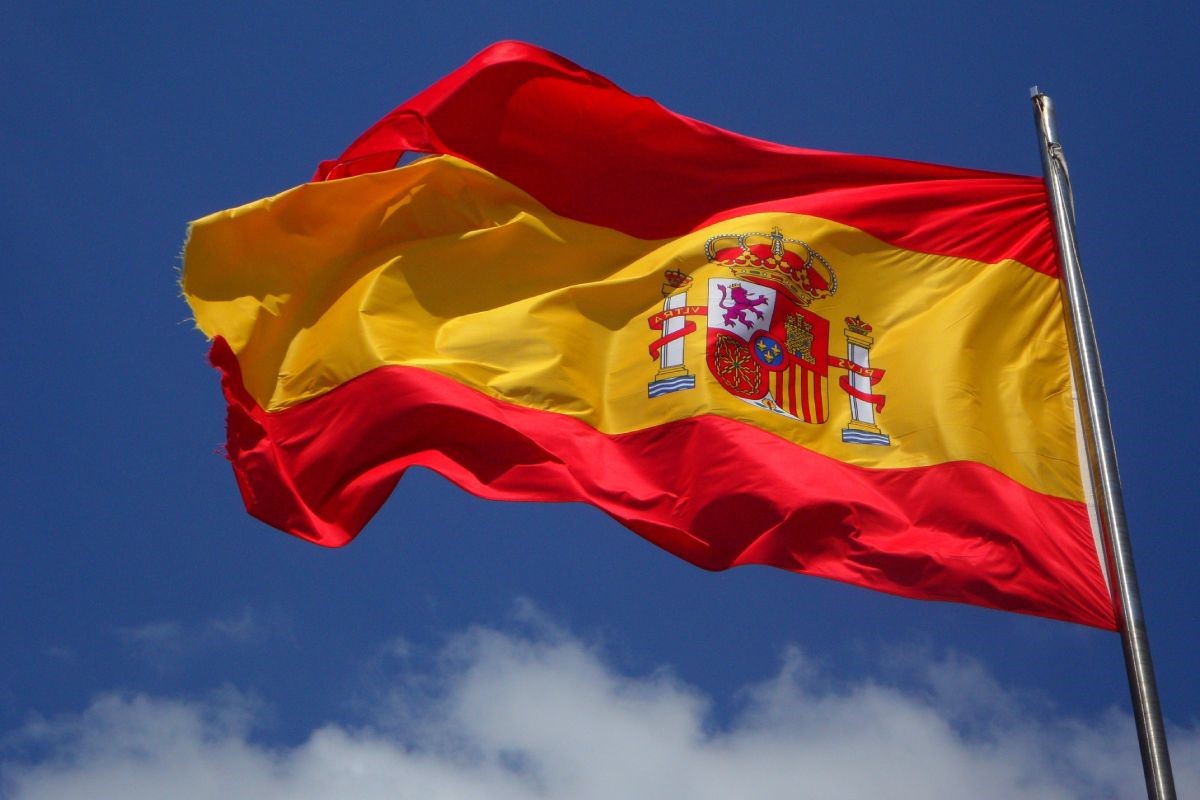 Reading Time:
2
minutes
Yohan Leon, the Chief Marketing Officer of Kensho media, told, "Some of the most appealing markets for gambling advertisements include Latin America and Spain." He added, "The Spanish gambling regulator, DGOJ, has granted an increased number of approvals and licenses to gaming companies that have invested in Spain during the last year, irrespective of the economic instability due to the ongoing health crisis."
"On the other hand, Latin America is a new and interesting opportunity to explore. A number of states in Latin America are in the process of regulating internet gambling and granting licenses to the gaming operators to operate in countries like Mexico, Argentina, and Colombia, which have a huge number of users of online gambling," Yohan continues.
As a result of the reasons mentioned, Kensho Media has resolved to escalate the technological growth and marketing efforts for its portals tragaperrasweb.es and slotvegas.es. The company is following a similar approach for Spanish websites as it has implemented for its gambling fans in Italy, using sites like giochidislots.com.
The three leading traits of the English companies include providing unbiased information to the users about all national and international occurrences in the gambling world, reviews of the online slot machines by professionals using the top software houses, and analysis of the strengths and drawbacks of the leading gaming companies.
Kensho Media is also famous as it encourages responsible gaming and publishes unique studies on international gaming markets conducted by a team of professional data analysts.
"The studies conducted in Italy and their results have boosted us to continue the process of internalising our products," Leon explains. "The total income from gambling increased by 7% in Spain in 2019, according to the annual report of the state online gambling market. We trust that the growth will continue to go up in the coming years, and the distribution of our products in Spain will help us expand our revenue and enlighten the online game players to approach the game differently."
Yohan Leon stresses that the journey of making the games available to everyone is subject to the unclear and unequal ways in which the public interprets it. The numerous publishings of Kensho Media in Italy have contributed to improving the quality of information disseminated about online casinos. In this aspect, Kensho Media has remained a role model for its competitors and the motivation behind the news segment.
Leon concludes, "To inflict the same philosophy in Spain and Latin America still remains demanding for us. In the countries where information about the online gambling industry is still in the primitive stage, it is the moral duty of our company to provide a true and honest opinion about the game. The gambling industry requires more educational and less promotional method of communication to support the old and new players. It will help the general public and the political groups to grasp the true meaning of the game, a game that is being responsible for fighting against gambling."