Super League Gaming Unites Proprietary Digital Properties Into Content Network For Gamers And Esports Fans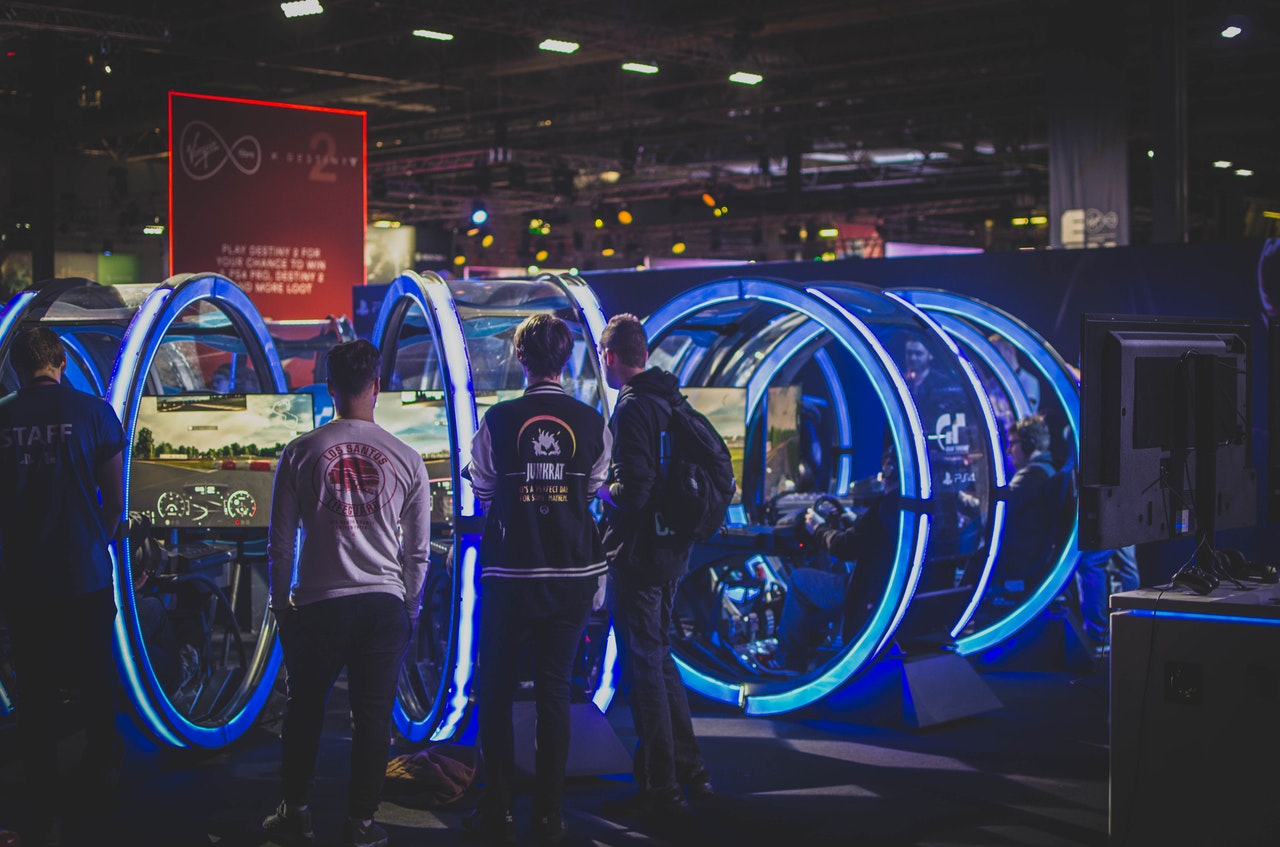 Reading Time:
3
minutes
Super League Gaming ("Super League" or the "Company") (NasdaqCM: SLGG), a leading community of gamers who connect through the Company's live, digital and social content brands and experiences, announced today the creation of a proprietary audience network composed of its expanding content and creator-centric digital properties. Collectively, Super League has more than 850,000 registered users and followers and generates more than 15 million video views and 40 million impressions per month.

Super League's network includes social media, live streaming, video-on-demand and website-based offerings that provide gamers with multiple forms of content designed to celebrate their love of play and to support their boundless creativity. Whether through gameplay highlights, live-streamed esports competitions, original lifestyle series or custom-designed digital gameplay environments, Super League's audience is constantly creating, watching and engaging, making this otherwise elusive demographic accessible on an always-on basis.
"As our community has grown, we've become increasingly focused on surrounding gamers and fans with content they crave," said Ann Hand, CEO of Super League Gaming. "Through strategic acquisitions and creative content programming, we have assembled an enviable collection of digital and social channels that reach a broad and passionate user base, which is now available as a media platform."
Super League's digital properties provide a level of scale that complements the company's live esports events, which bring gamers together in 35 local markets across the U.S. at PC gaming centers, Topgolf restaurants, movie theaters and more. The Company's live experiences include the only national city-vs-city amateur esports tournament, Super League's City Champs.
"By including content from our live experiences in live stream broadcasts, social videos and original shows, we're creating content that is uniquely compelling to our audience," said Matt Edelman, chief commercial officer of Super League Gaming. "By celebrating our community in our content, we're making it more exciting to join and follow Super League. This virtuous growth cycle is the defining quality of a next generation esports content network."
Super League's primary digital properties include:
SuperLeagueTV, a branded channel on Twitch and YouTube featuring Super League's live competitions, City Clubs and esports leagues, as well as original live and video-on-demand shows such as:

City Exhibitions, a live streamed series with multiple weekly episodes featuring players from Super League's branded City Clubs battling for supremacy and local bragging rights across multiple game titles.
Spawn Point, a daily YouTube show in which hosts Kim Horcher, Rich Slaton and MadMagical present top plays from the Super League community across multiple game titles, along with some of the latest gaming news, often presented in unexpected ways.
Queue Dodgers, a weekly variety esports show featuring pro shoutcasters who are joined by a rotating group of guests asked to participate in a gauntlet of entertaining games and tasks.
Patch Libs, an original series designed to make you laugh! Super League players send in their best "fill-in-the-blank" submissions to complete the patch notes of popular video games.
Super League Weekly, a roundup of all the cool stuff that happened at Super League in the most recent week, presented by the Super League staff.


Framerate, one of the fastest growing social video networks in gaming, with multiple channels on Instagram, Facebook and Tik Tok, as well as original content series on InstagramTV and FacebookWatch:

Framerategg, a robust user generated gameplay highlights channel showcasing content from thousands of players across more than a dozen popular game titles.
Framerate_fn, one of the largest user generated gameplay highlights channels featuring one of the biggest video games in the world, Fortnite Battle Royale.
Framerate Weekly, an original series keeping up with the most fun news in esports, with host Buddy Hutton.
Rekt Reel, an original weekly show featuring the best highlights submitted to Framerate that week.


Minehut, a vibrant Minecraft community in which players create their own Minecraft worlds where friends can share, socialize and play together.

Block Party, a monthly digital gameplay live stream in which a Minecraft YouTuber creates their own world and invites fans to play with them in their personalized mini-game.
Minehut 101, a weekly series in which Minehut gurus answer live questions from creators about how to better customize their worlds.
About Super League Gaming
Super League Gaming, Inc. (NasdaqCM: SLGG) is a leading esports community and content platform for competitive, everyday gamers, fans and friends of all ages and skill levels. With a focus on positive and inclusive gameplay, Super League enables players to experience their sport like the pros while also developing sportsmanship, communication and team-building skills. Powered by a proprietary technology platform, Super League operates physical and digital experiences in partnership with publishers of top-tier games. Local movie theatres, PC cafes, restaurant and entertainment venues are transformed into esports arenas where gamers compete, socialize, spectate and celebrate the amateur esports lifestyle. Super League's platform offers unique amateur esports experiences that not only ratchet up the competition for avid gamers, but also attract audiences with elite amateur broadcasts that transform physical venues as well as fuel SuperLeagueTV's Twitch and YouTube channels.  
INTRALOT Launches E*SOCCER Betting in Malta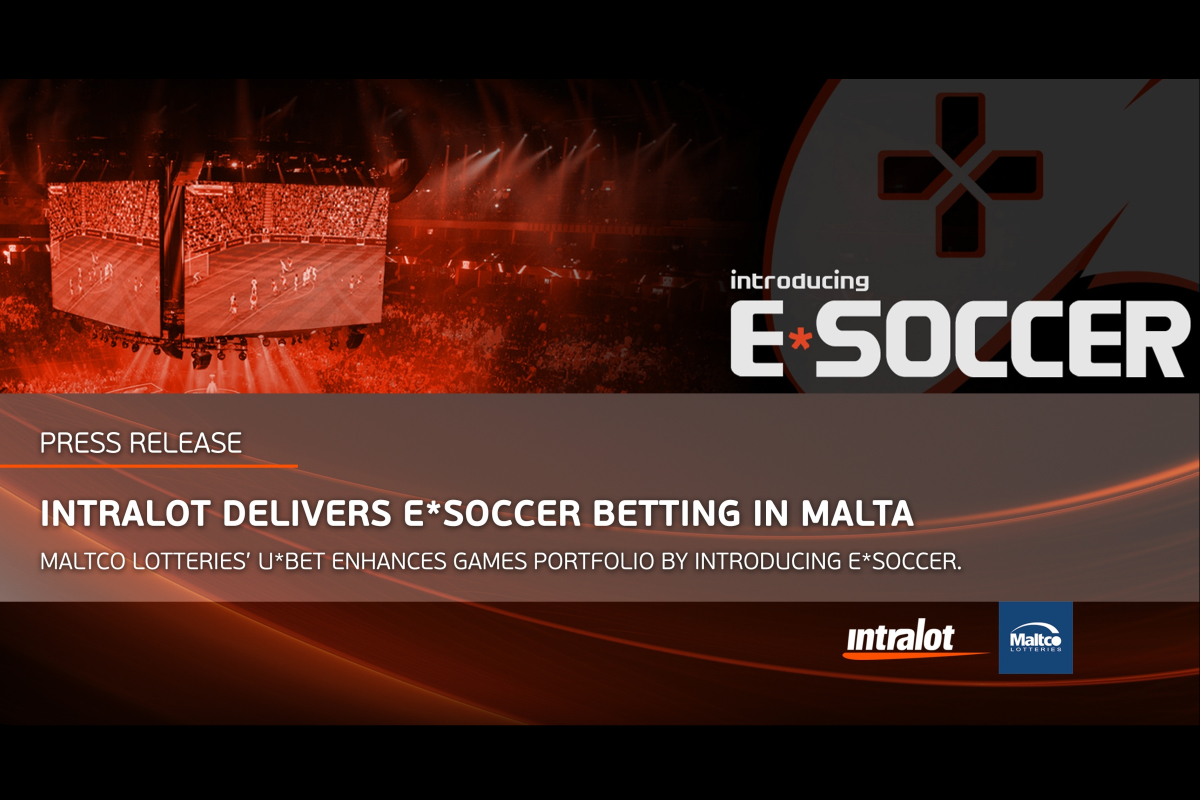 Reading Time:
< 1
minute
INTRALOT has announced the launch of E*SOCCER betting on its U*BET sportsbook in Malta. E*SOCCER will be available across the retail network of Maltco Lotteries, the Maltese subsidiary of INTRALOT.
Through E*SOCCER, Maltco Lotteries will offer players the opportunity to bet on some of the most popular worldwide electronic football leagues of FIFA20, powered by SPORTRADAR. E*SOCCER is a groundbreaking sport in which authentic players and their respective teams compete for top prizes at the world's major sports tournaments.
"Maltco Lotteries is always seeking to innovate and differentiate its offering by introducing new games in Malta. INTRALOT has been instrumental in our company's wide modernization by providing us with next-generation solutions. As the pioneers of betting in Malta and having established U*BET as a leading and trusted brand, it was only natural for Maltco Lotteries to take the next step and expand its sports offering with electronic leagues. Our aim is to offer E*SOCCER players with a comprehensive betting option that features a simple participation method, and to responsibly enhance their player experience," Vasileios Kasiotakis, CEO of Maltco Lotteries, said.
"We are proud to see Maltco Lotteries at the forefront of retail transformation elevating the digital experience of players. INTRALOT has built upon a broad portfolio of next-generation solutions and operational expertise across verticals that enable lottery and gaming operators to forge new opportunities in unprecedented times and drive growth," Dr. Chris Dimitriadis, CEO of INTRALOT Group, said.
Virtus.pro Dota 2 rosters storm Europe and CIS top-3 leaderboards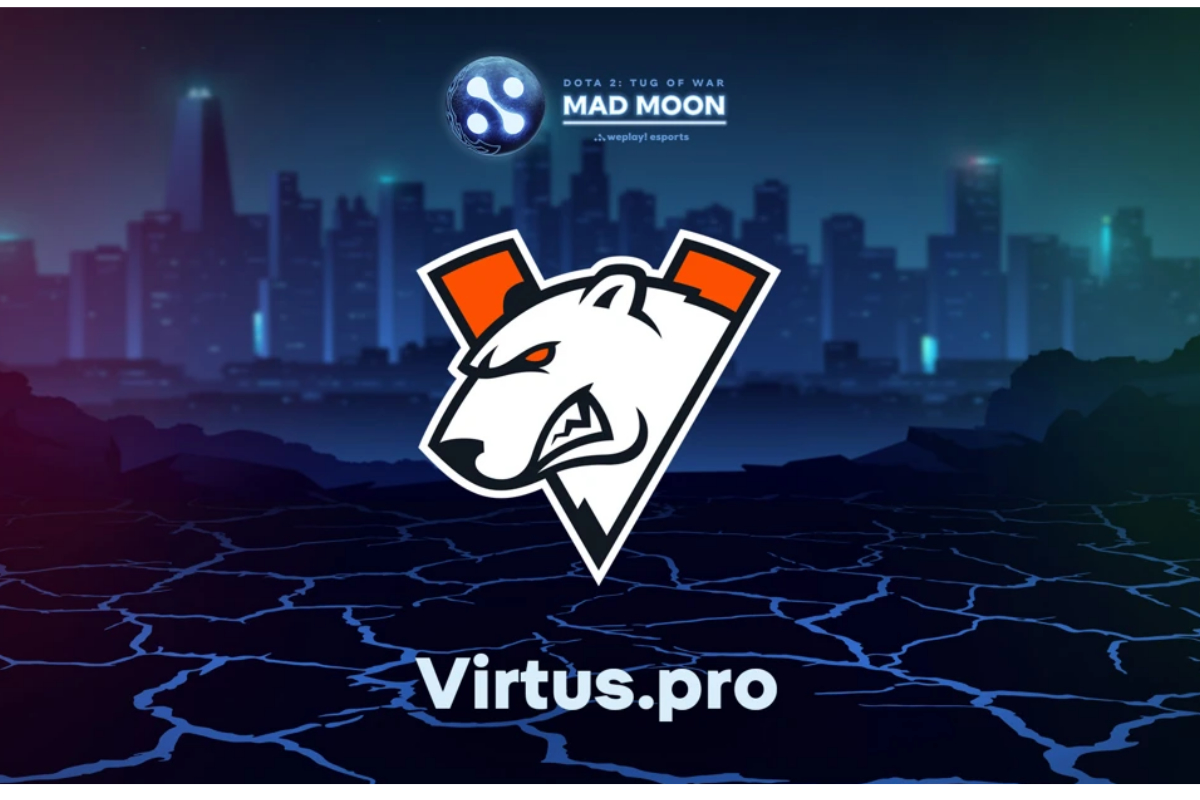 Reading Time:
2
minutes
During the quarantine, Virtus.pro's lineups in Dota 2 claimed top-3 in Europe and CIS in winnings, win ratio and trophies.
As the global pandemic geographically limited participation in all events, Europe and CIS have temporarily joined into a single region. Starting from March 1, 2020, Virtus.pro's first lineup played in 9 series including charity events. After its inception on the 1st of April, VP.Prodigy played in 5.
During the lockdown, Virtus.pro's first Dota 2 roster claimed $210 000 in winnings, taking the 2nd spot out of all CIS and European teams. The victory in ESL One Los Angeles 2020 — Online contributed the most to that figure —  $60 000. As for VP.Prodigy, starting from April 2020, the cumulative winnings pool reached $149 000, securing the team the third place on the leaderboard. For VP.Prodigy, the biggest payout was the first place in Epic Prime League — $65 000.
Virtus.pro and VP.Prodigy are also among the leaders in claimed trophies. The main roster celebrated victories in ESL One LA and the recent triumph in Parimatch League Season 3. VP.Prodigy enjoyed victories in Gaming World, StayHome Challenge, and Epic Prime League Season 1.
When it comes to win rates, both Virtus.pro rosters are also leading. The main roster played 145 maps with 62% win rate, second — 93 maps with 69% win rate. Only Team Secret are ahead in this metric.
There is also one more obscure and interesting parameter that points to the main roster's style of play — win rate in games lasting less than 20 minutes.
From 1st March onward, Virtus.pro played 7 such games, winning all of them. Some matches lasted less than 15 minutes. This figure tells us about the team's aggressive style of play.
Sergey Glamazda, Virtus.pro General Manager: "The lockdown proved to be an interesting timeframe for the organization: we experienced changes inside one roster and simultaneously acquired another lineup where the players barely even met each other live.
Looking at the raw numbers, Virtus.pro's overall results in Dota 2 seem to be more than enough. However, knowing the inside chemistry of the team, I can safely say that guys expected more and practiced for other results. There were brief moments of victories, but second and third places weren't enough.
We have the uncertainty of LANs and DPC in general ahead of us, so we'll have to do our best with what we have now. I'm thankful to all the fans for supporting our teams. Your support brings us energy and certainty, and your constructive criticism gives another point of view on the things we do."
UKGC Report Says Esports Betting in UK Rose Significantly During Lockdown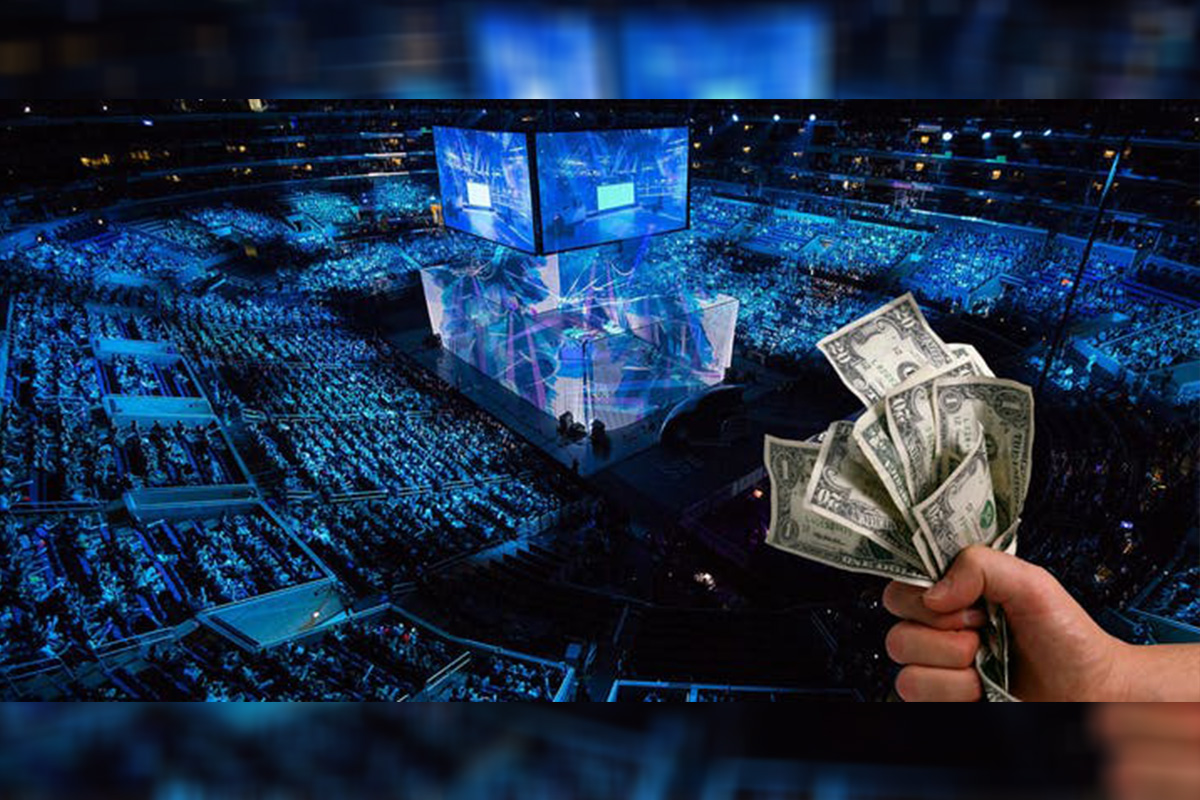 Reading Time:
< 1
minute
The UK Gambling Commission (UKGC) has released a new report which shows the significant growth that esports betting has seen over recent months. The report shows a massive 2992% year-on-year increase in esports betting.
The figures show that while other sectors of the gambling industry have struggled during the pandemic, esports betting has risen significantly. In March 2019, the gross gambling yield for esports betting was just £50,223 ($63,493). 12 months later, in March 2020, when the pandemic was just taking a hold in Europe, that had risen to £1,517,548 ($1,918,541). In April 2020, that then rose further to £3,393,637 ($4,289,767) and increased yet again in May 2020 to £4,616,610 ($5,835,764).
The year-on-year increase from March 2019 to March 2020 was a rise of 2922%, showing that even before the pandemic took hold, esports betting in the UK was a rapidly expanding market. Even then, the increase from March 2020 to April 2020 was still a massive 124% increase in a single month, showing how popular esports betting while traditional sporting events were unable to take place.