Super League Gaming Unites Proprietary Digital Properties Into Content Network For Gamers And Esports Fans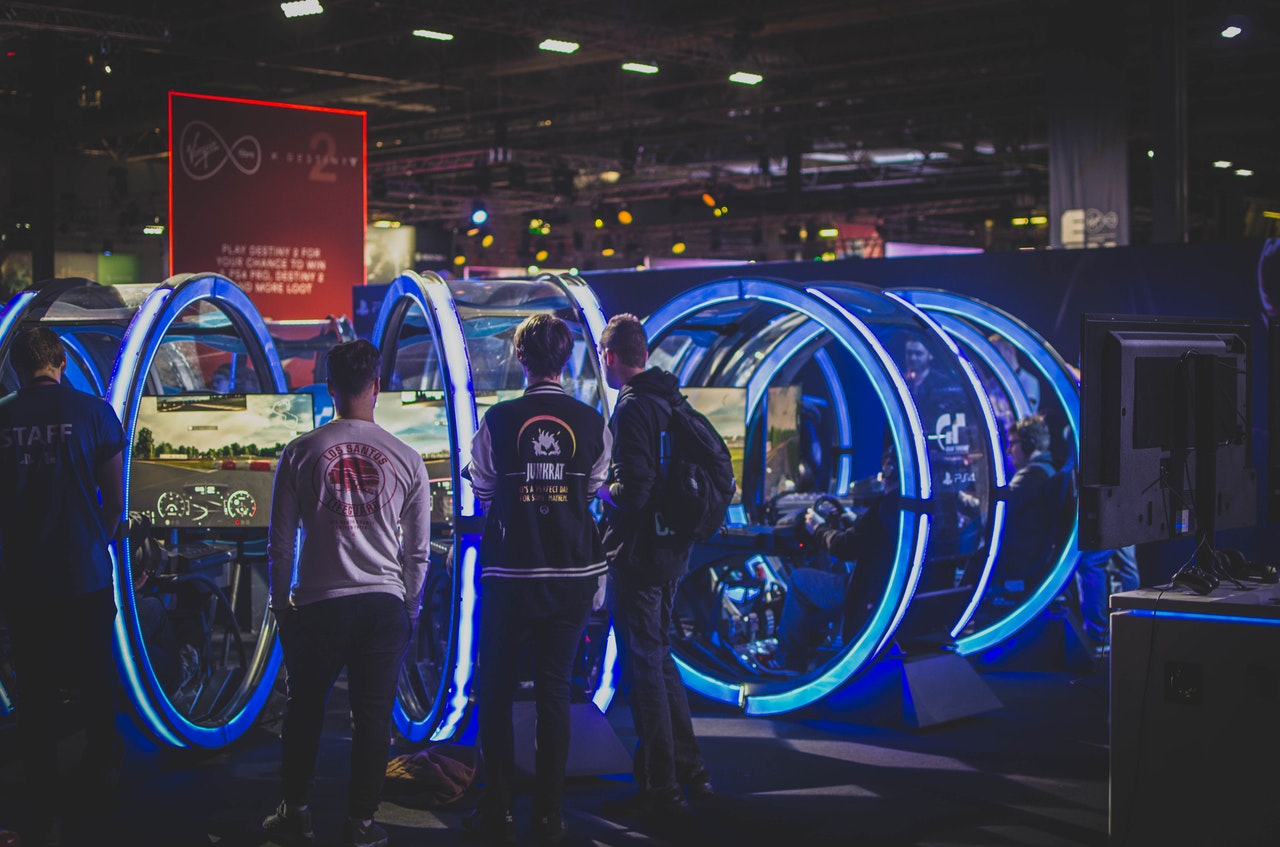 Reading Time:
3
minutes
Super League Gaming ("Super League" or the "Company") (NasdaqCM: SLGG), a leading community of gamers who connect through the Company's live, digital and social content brands and experiences, announced today the creation of a proprietary audience network composed of its expanding content and creator-centric digital properties. Collectively, Super League has more than 850,000 registered users and followers and generates more than 15 million video views and 40 million impressions per month.

Super League's network includes social media, live streaming, video-on-demand and website-based offerings that provide gamers with multiple forms of content designed to celebrate their love of play and to support their boundless creativity. Whether through gameplay highlights, live-streamed esports competitions, original lifestyle series or custom-designed digital gameplay environments, Super League's audience is constantly creating, watching and engaging, making this otherwise elusive demographic accessible on an always-on basis.
"As our community has grown, we've become increasingly focused on surrounding gamers and fans with content they crave," said Ann Hand, CEO of Super League Gaming. "Through strategic acquisitions and creative content programming, we have assembled an enviable collection of digital and social channels that reach a broad and passionate user base, which is now available as a media platform."
Super League's digital properties provide a level of scale that complements the company's live esports events, which bring gamers together in 35 local markets across the U.S. at PC gaming centers, Topgolf restaurants, movie theaters and more. The Company's live experiences include the only national city-vs-city amateur esports tournament, Super League's City Champs.
"By including content from our live experiences in live stream broadcasts, social videos and original shows, we're creating content that is uniquely compelling to our audience," said Matt Edelman, chief commercial officer of Super League Gaming. "By celebrating our community in our content, we're making it more exciting to join and follow Super League. This virtuous growth cycle is the defining quality of a next generation esports content network."
Super League's primary digital properties include:
SuperLeagueTV, a branded channel on Twitch and YouTube featuring Super League's live competitions, City Clubs and esports leagues, as well as original live and video-on-demand shows such as:

City Exhibitions, a live streamed series with multiple weekly episodes featuring players from Super League's branded City Clubs battling for supremacy and local bragging rights across multiple game titles.
Spawn Point, a daily YouTube show in which hosts Kim Horcher, Rich Slaton and MadMagical present top plays from the Super League community across multiple game titles, along with some of the latest gaming news, often presented in unexpected ways.
Queue Dodgers, a weekly variety esports show featuring pro shoutcasters who are joined by a rotating group of guests asked to participate in a gauntlet of entertaining games and tasks.
Patch Libs, an original series designed to make you laugh! Super League players send in their best "fill-in-the-blank" submissions to complete the patch notes of popular video games.
Super League Weekly, a roundup of all the cool stuff that happened at Super League in the most recent week, presented by the Super League staff.


Framerate, one of the fastest growing social video networks in gaming, with multiple channels on Instagram, Facebook and Tik Tok, as well as original content series on InstagramTV and FacebookWatch:

Framerategg, a robust user generated gameplay highlights channel showcasing content from thousands of players across more than a dozen popular game titles.
Framerate_fn, one of the largest user generated gameplay highlights channels featuring one of the biggest video games in the world, Fortnite Battle Royale.
Framerate Weekly, an original series keeping up with the most fun news in esports, with host Buddy Hutton.
Rekt Reel, an original weekly show featuring the best highlights submitted to Framerate that week.


Minehut, a vibrant Minecraft community in which players create their own Minecraft worlds where friends can share, socialize and play together.

Block Party, a monthly digital gameplay live stream in which a Minecraft YouTuber creates their own world and invites fans to play with them in their personalized mini-game.
Minehut 101, a weekly series in which Minehut gurus answer live questions from creators about how to better customize their worlds.
About Super League Gaming
Super League Gaming, Inc. (NasdaqCM: SLGG) is a leading esports community and content platform for competitive, everyday gamers, fans and friends of all ages and skill levels. With a focus on positive and inclusive gameplay, Super League enables players to experience their sport like the pros while also developing sportsmanship, communication and team-building skills. Powered by a proprietary technology platform, Super League operates physical and digital experiences in partnership with publishers of top-tier games. Local movie theatres, PC cafes, restaurant and entertainment venues are transformed into esports arenas where gamers compete, socialize, spectate and celebrate the amateur esports lifestyle. Super League's platform offers unique amateur esports experiences that not only ratchet up the competition for avid gamers, but also attract audiences with elite amateur broadcasts that transform physical venues as well as fuel SuperLeagueTV's Twitch and YouTube channels.  
Puma Partners with Cloud9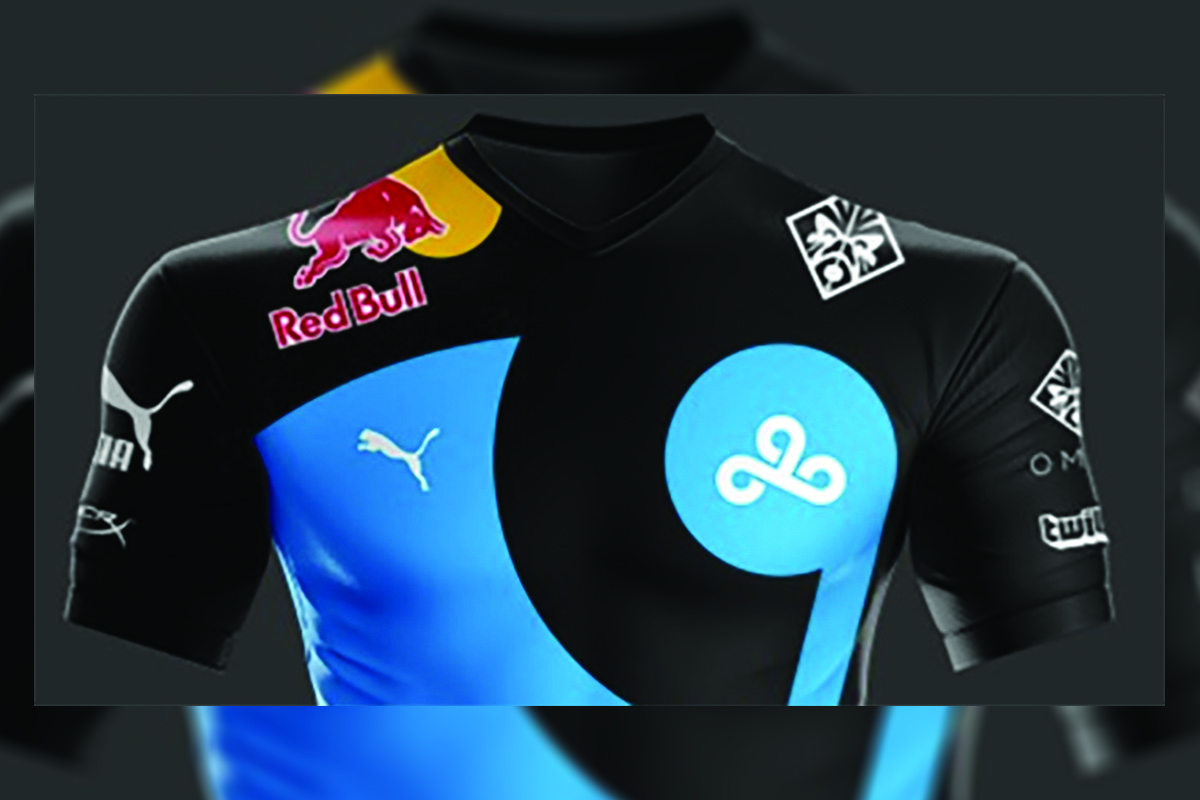 Reading Time:
1
minute
Puma has announced a multiyear partnership with esports brand Cloud9 to create an apparel collection for gamers.
"Tapping into the world of esports, and its broad, dynamic consumer audience, is critical to our marketing strategy moving forward," Adam Petrick, global director of brand and marketing at Puma said.
"Being able to transcend esports and elevate our brand within a broader global audience is the natural evolution of the growth of Cloud9," Jordan Udko, executive vice president, commercial partnerships for Cloud9 said.
The effort to capture consumers interested in esports to buy sneakers and apparel may be difficult for Puma and others, according to Matt Powell, a senior industry analyst for market researcher NPD Group.
"It's really going to be interesting to see if anyone can monetize it. There is an opportunity for a connection. Players want to identify themselves as players. If this is how they choose to do it, there is a monetary opportunity. Whether the esports player is focused on that as much as the real sports player remains to be seen," Powell said.
ProSiebenSat.1 Extends Deal with Virtual Bundesliga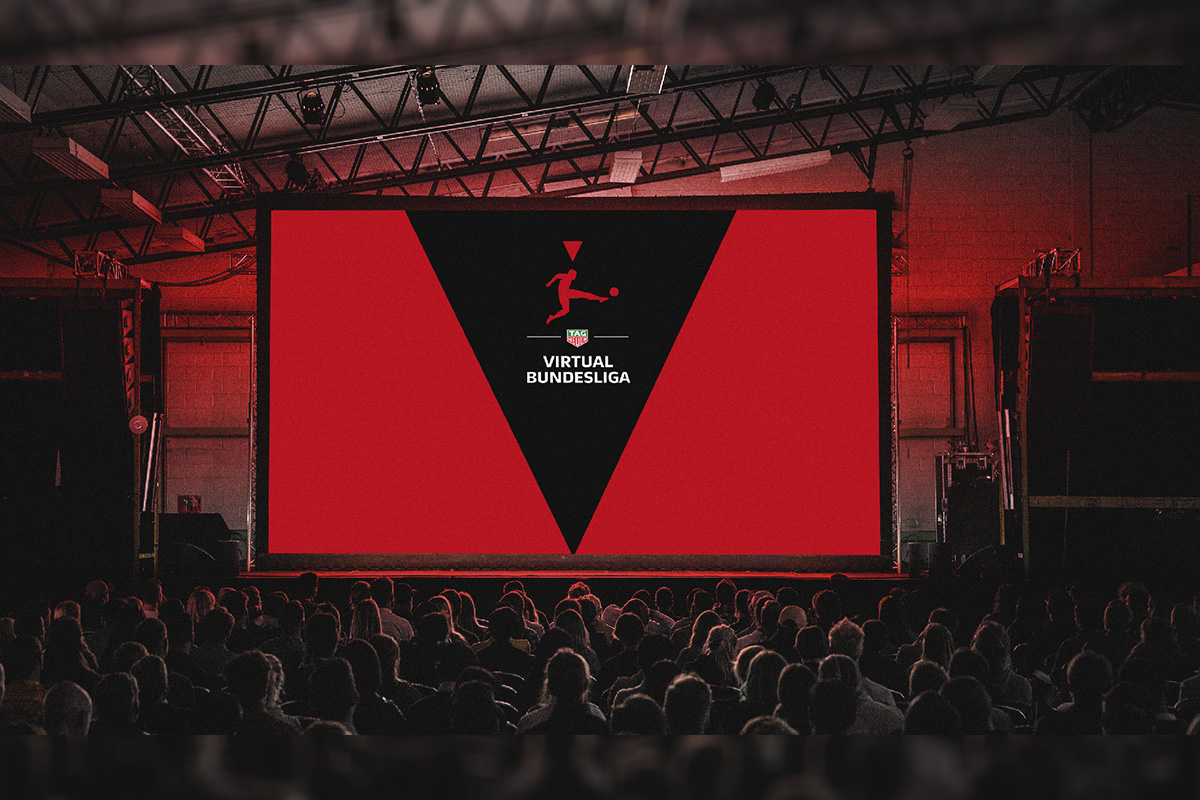 Reading Time:
1
minute
German media company ProSiebenSat.1 has extended its rights agreement to the Virtual Bundesliga (VBL), the esports competition operated by the German Football League (DFL). ProSiebenSat.1 first secured rights to the VBL in December 2018 and has agreed to extend this commitment into the 2019–20 VBL Club Championship season.
Through the deal between the DFL and 7Sports, the umbrella brand for ProSiebenSat.1's sports business, fans will be able to follow the 2019–20 VBL Club Championship live on free-to-air television channel ProSieben Maxx, www.eSports.com and virtual.bundesliga.com.
Meanwhile, 7Sports has increased its stake in eSports GSA from 50 to100%. The deal means the brand and domain of the news portal www.eSports.com will be transferred to 7Sports. The acquisition takes effect following the insolvency of 7Sports' former joint venture partner eSports.com AG.
So far, 7Sports has focused on the German-speaking markets of Germany, Austria and Switzerland. However, through the complete takeover of eSports.com, 7Sports will build its international activities. Stefan Zant, managing director of 7Sports, will head the business of eSports GSA.
"We have already proven with the NFL that we can get sports out of a niche in Germany and make them popular. This is exactly the path we are now taking with esports. The first step is to explain the new sports trend to the public. We do this by means of editorial content on our wide-reaching TV programmes. We offer live broadcasts, show re-runs of key scenes and classify moves, tactics and strategies via our experts – just as the audience knows from major sports. The fact that we now own 100 per cent of eSports.com is a strong starting point for further growth in German-speaking and international markets," Stefan Zant said.
The Washington Post Releases "Launcher" Section Dedicated to Video Gaming and esports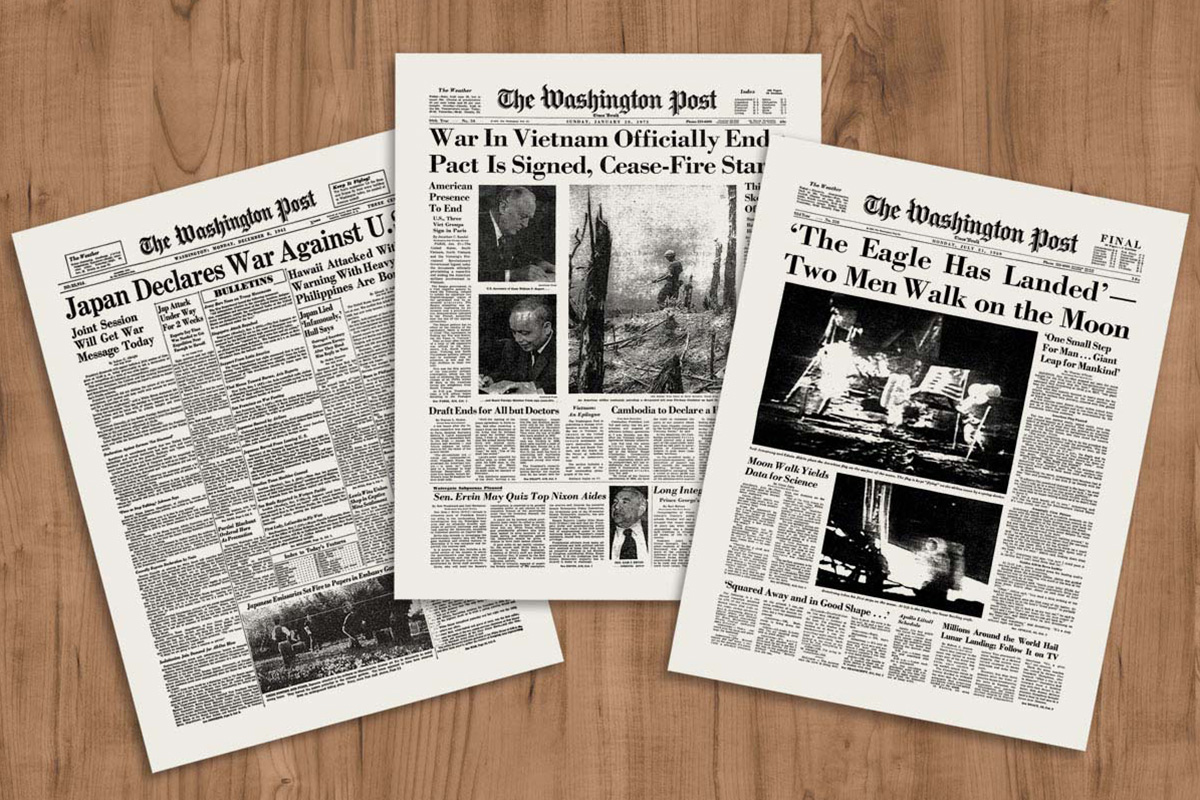 Reading Time:
1
minute
The Washington Post has unveiled "Launcher," a new section dedicated to video gaming, esports competitions and gaming culture. Launcher will feature insightful analysis into the people, companies, teams and trends that comprise an industry becoming more prevalent in society every day.
"Gaming has become deeply ingrained in our social fabric, significantly impacting industries across sports, tech, business and pop culture, and we are uniquely positioned to cover this burgeoning industry. With Launcher, a dedicated team will look at all aspects of gaming, appealing to the casual player and avid esports fan alike," Emilio Garcia-Ruiz, managing editor of The Washington Post said.
Mike Hume, the editor of Launcher, will lead the staff. Gene Park and Elise Favis are the reporters and Mikhail Klimentov is the editor. Jhaan Elker and Joe Moore will join Launcher as video producer and art director respectively.