iGaming motivators: a case study with gamification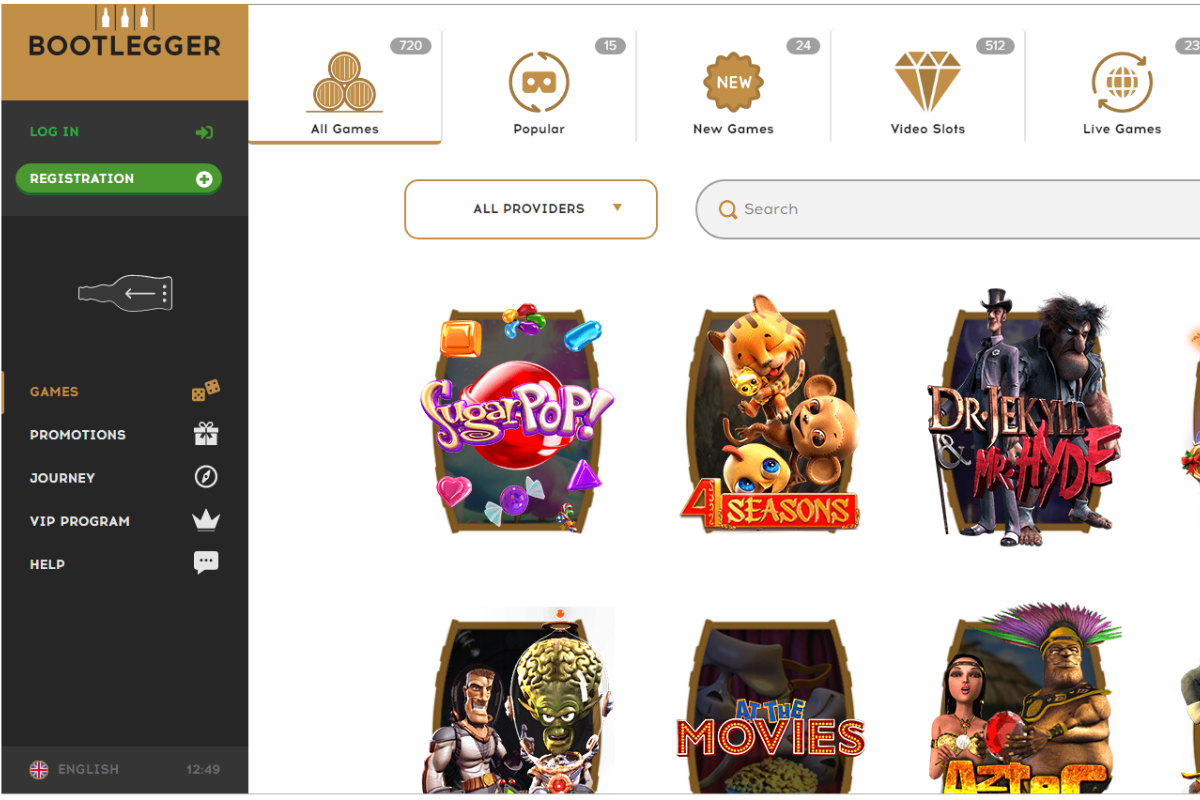 Reading Time:
3
minutes
Different players have individual motives that make them play, but do they have something in common? Of course, they have. It can be classified in one way or another, we tried to identify the most common types of motivators.
Winning 
One of the basic needs of every person is to win. And everyone wants to win by some miracle than by hard work. Therefore, when it comes to iGaming, so it would make sense that winning is a big motivator. However, in study after study and survey after survey, the chances of a big win are not the main driving force for the players. Instead, this factor tends to be the second or third most important issue for the majority of people. But what is higher?
Entertainment
Some people can't understand what would motivate someone to want to play at a casino for fun because they feel it is a waste of money. However, there are some individuals who play slots or table games with low buy-in. They spend money without any expectation of a return and solely for entertainment value, any winnings on top of this are considered a bonus. 
The main reason for them to play is to have an exciting gaming experience. For a casino, one way to ensure this is to come up with a large number of various proposals. 
For example, Bootlegger has a wide selection of the most popular online games from well-known providers — NetEnt, BetSoft, Evolution, Microgaming — for the enjoyment of all guests. There are new high-tech offers mixed in with casino classics there, so anyone can choose a preferred one from a variety of classic and video slots, live games, table games, video poker and jackpot games. Each player can choose by the name of their prefered game or by category. 
Loyalty programs
Another way to engage players to the casino is a special program for loyal clients. There are some reasons for this: to thank the player for his/her constancy, to make the player feel the importance and to offer him/her individual approach in order to get the most out of the game at the casino and to discover more. 
One of the most popular loyalty programs is based on the calculation of complimentary points. Every player earns complimentary points by playing slots at the casino. Each bet increases its amount, points can be exchanged for real money. The more points a player earns, the higher his status is and the exchange rate will be. There are 6 stages of the VIP Program at Bootlegger: Bartender, Tester, Sommelier, Cavist, Collector, Bootlegger with a growing number of privileges.
The casino also offers bonuses that motivate online players and they return to these websites again and again to get more bonuses and in the hope of becoming richer. Players continue to make more money and the gambling houses earn trust and loyalty in the process.
The most known bonus is a welcome bonus. This is a regular promotion for newcomers, almost every casino offers it on different conditions. At Bootlegger, this is a 100% welcome bonus up to 500 EUR/USD on deposit and a chance to get 100 free spins. 
Another way to reward a player is to offer him/her unique bonuses which are specific for this casino. An excellent example of creating the unique bonus is the Journey program at Bootlegger, developed using the modern gamification techniques.     
Case study:  BOSS. Gaming Platform for Bootlegger
BOSS. Gaming Platform has shown an innovative approach in creating a  bonus system for its Bootlegger project. The company has created a unique bonus system with great motivation for players to make more deposits and do more actions on the website. The logic of the system was created in order to change the usual system of bonuses and motivate players to make them more passionate about the game.
A galaxy of the most delicious and best-flavoured alcoholic drinks was created at Bootlegger. 
The journey begins on Earth that consists of six continents and the player can explore all the traditional and unique drinks on each. The website will guide you from one country to another and give you trophies for completing each task.
The player receives a trophy for his/her actions (registration, depositing, etc.) and unlocks locations with various bottles of alcohol. Information about new unlocks will be displayed in the main menu next to the Journey item. Passive actions such as a player's birthday, a year at the website etc. are also included in the bonus system. Complete the map step by step and get a classic drink of the country and additional bonuses. All progress appears on Progress Bar. 
When all countries on the continent are completed you will receive a bonus. All your trophies are stored in the cellar. You can check the bottles and see which continents they are from any time during the game. After completing all 139 tasks and receiving all the bottles, the player will be rewarded with an extra bonus. 
So, Journey is a really exciting quest that gives additional motivation to players and provides them with interesting facts about local alcohol culture in each country. Extra bonuses are also a good implementation in this unique promotion. 
Zitro to Offer Training Session at SAGSE 2019 with Collaboration of the University of Palermo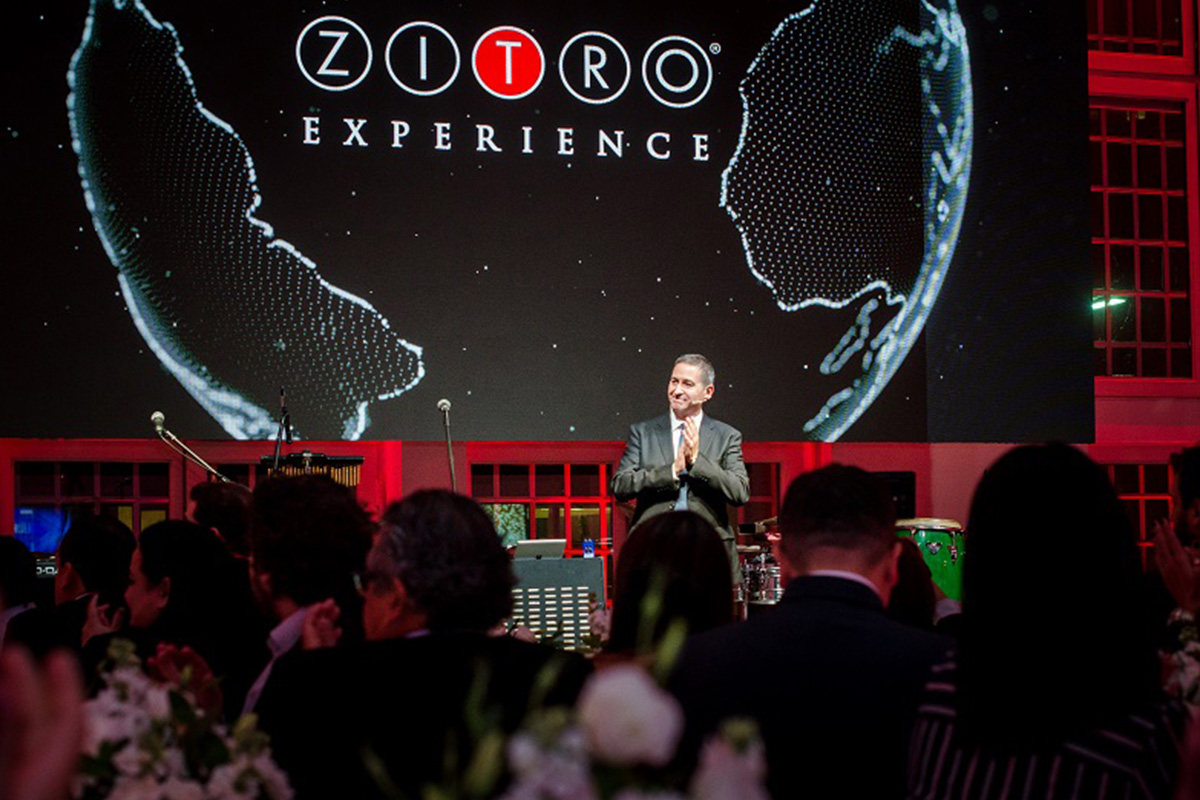 Reading Time:
< 1
minute
Zitro University is going to offer a new edition of its training event at SAGSE 2019 with the collaboration of the University of Palermo, one of the most prestigious universities in Latin America.
"This year we have chosen a different way to collaborate with SAGSE and show the casino operators our commitment with the Latin American region. After the extensive product presentation we made during the Zitro Experience Argentina in April, we believed that, on this occasion, the best way to add value to our customers was by contributing to creating at SAGSE a space for reflection on the future of the industry, which has to take into account the changes in consumer tastes and the abundant entertainment offer that comes hand in hand with new technologies," Sebastián Salat, CEO of Zitro said.
"The University of Palermo and Zitro are united by the firm conviction that continuous training is an essential tool to face the changes that occur, at a speed every time more vertiginous, in all areas of our lives, and, of course, also in the gaming industry. We thank Zitro for inviting us to its Zitro University, and, above all, for continuing to promote this type of training events, so necessary in such a rapidly changing world," Patricio O'Gorman, professor at the University of Palermo said.
Jumbo to Acquire Gatherwell for $9.1 Million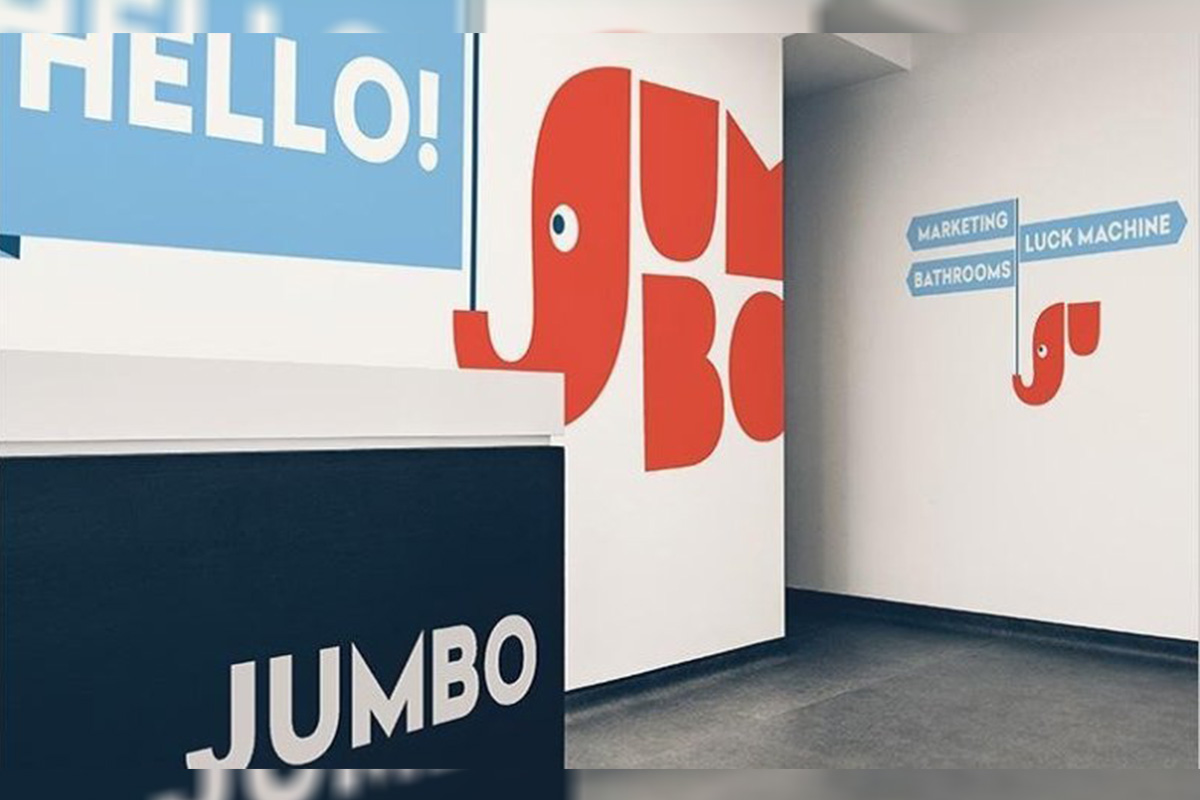 Reading Time:
< 1
minute
Jumbo Interactive has signed an agreement to acquire UK lottery company Gatherwell for $9.1 million. Jumbo will pay $5.4 million in cash on acquisition for the UK business, with further payments of $3.7 million payable if certain revenue and profit targets are met by Gatherwell.
Gatherwell was founded in Oxford in 2013 as a lottery company to support local causes and schools across the UK. The UK company currently has around 80 local authorities and 1000 schools as customers, spread across around 5000 causes and selling around 130,000 lottery tickets per week.
Jumbo founder and CEO Mike Veverka says the acquisition will accelerate the company's expansion of its software as a service (SaaS) business in the UK.
"This is an important step in building the SaaS Powered By Jumbo business segment, and in achieving our vision of $1 billion of ticket sales through the Jumbo platform by 2022. The acquisition will have an immediate positive impact on our business through an increase in revenue and profits, as well as placing Jumbo in the best possible position to take advantage of the opportunities in the UK charity lotteries," Veverka said.
"There is significant growth potential for Gatherwell based on their 'first-mover' competitive advantage, the industry growth of approximately 14 per cent, less than 1 per cent by value of the registered charities in the UK operate a lottery, and recent changes to the regulations. Jumbo can benefit by using Gatherwell to licence its Powered By Jumbo software and services to larger lotteries in the UK and possibly adapt the Gatherwell business model in other international markets such as Australia and Canada," Veverka added.
Scout Gaming publishes Q3 2019: Revenues increased 125% to mSEK 8.1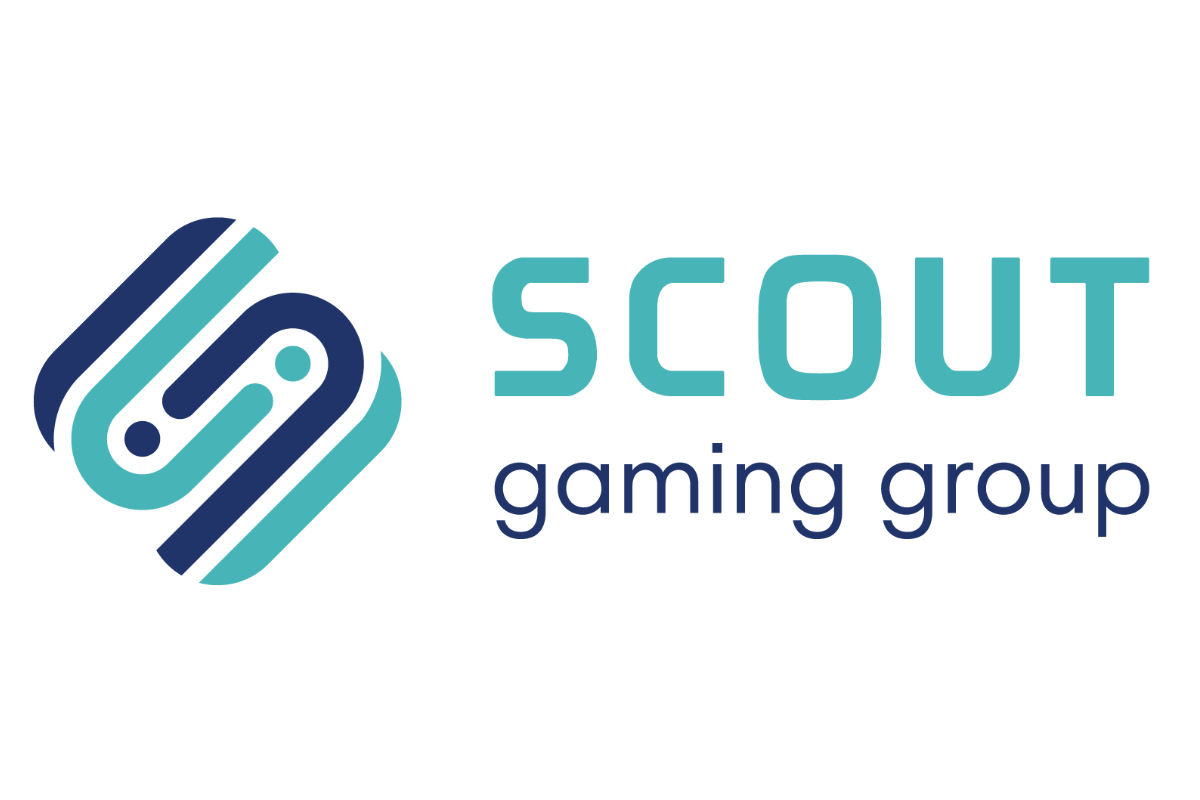 Reading Time:
2
minutes
"I am delighted to look back at a successful quarter, in which we fulfilled the objective to increase revenues significantly during the second half of 2019.
During the third quarter, after an initial learning period regarding Scout's offering, major clients have started to market our products. We have contracted and launched new clients, increased our prize pools and launched new betting related games such as our internal sportsbook, covering fantasy markets. This has resulted in all-time high revenues and improved profitability measures across the border.
Scout's client activity has increased significantly during the third quarter, which is illustrated by the Scout Gaming operator Index that reached a new all-time high of 900. The index level corresponds to a growth of 94% compared to the same quarter last year, which included activity peaks from the Soccer World Cup.
Scout Gaming launched its first external B2B customer in the third quarter of 2017, with revenues totaling mSEK 1.6. Since then, revenues have increased fivefold as we have launched new customers, larger prize pools and new games. The focus on signing new clients has resulted in a cost level that has induced a trend of increasing losses. This trend has ended during the third quarter. We now expect successively improved earnings going forward. Volatility between quarters may continue to occur as a result of larger customer launches and events but should decrease as the revenue base grows." – Extract from CEO Andreas Ternstrom's commentary to the interim report.
Quarter July – September 2019
• Revenues increased to mSEK 8.1 (3.6), corresponding to a growth of 125% compared to same quarter last year
• EBITDA improved to mSEK -7.9 (-8.7)
• Net result improved to mSEK -9.5 (-11.9)
• Earnings per share amounted to SEK -0.7 (-1.0)
• Operator trading index (which illustrates the underlying client activity) increased to 900 (465), a growth of 94%, previous year contained activity related to World Cup Soccer
• In September, Scout Gaming entered into a framework agreement with Eurovision Sport, a division within the European Broadcasting Union (EBU), which is the world's leading public service media alliance. A first targeted partner gained access and launched Scout's product offering during the fourth quarter. The agreement stipulates that Scout Gaming will provide platform licenses to Eurovision Sport, its partners and EBU Members
Interim period January – September 2019
• Revenues amounted to mSEK 15.7 (10.0)
• EBITDA amounted to mSEK -34.6 (-21.2)
• Net result amounted to mSEK -38.9 (-28.1)
• Earnings per share amounted to SEK -2.8 (-2.3)
Events after the period ended
• In November, Scout Gaming's product was launched with the global operator brand Betway, initially targeted towards the African market under Betway's African licensee partner – Raging River