Q&A with Simon Dorsen, Director of Gaming at OKTO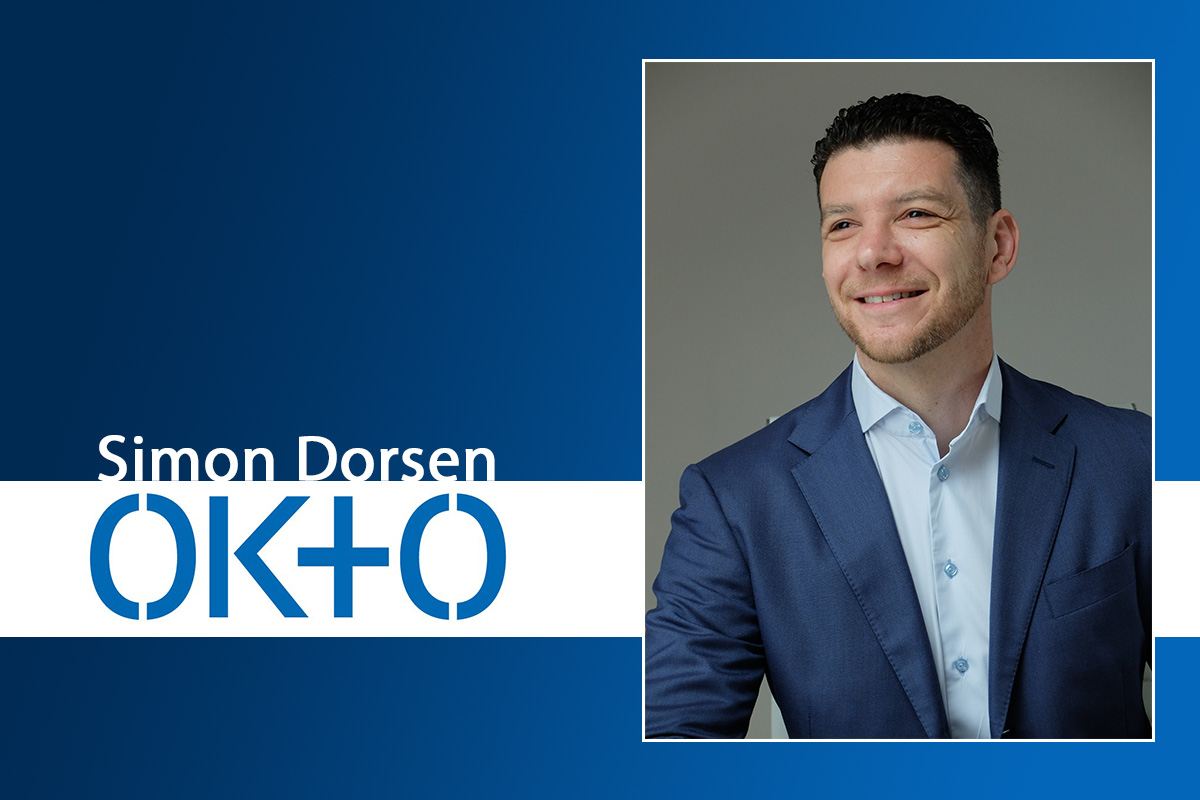 Reading Time:
3
minutes
After another fantastic CEEGC at the end of last month, we sat down with one of our panelists, Simon Dorsen, Director of Gaming at payments specialist OKTO to talk tech disruption, innovation and CEE opportunities.
What did you enjoy most at CEEGC?
This was my first time attending the CEEGC and when the team asked me to join a panel on the latest innovations in payments and gaming – I knew I'd be in for an remarkable event. We had a lively fintech discussion on all things blockchain and how mobile payment technologies can spell a new era for betting and gaming.
The content throughout the event was high quality and insightful, along with the attendees, who made my time in Budapest thoroughly enjoyable. I am looking forward to progressing the business relationships we formed during CEEGC into long-standing partnerships.
What lies ahead for OKTO in the CEE betting and gaming scene?
With populations that are growing increasingly tech-savvy and proving to bequick adopters of innovations in mobile technology, Central and Eastern European markets are a major focus for us. The challenge we see in the region – and one that we are well positioned to address – is delivering a mobile, omni-channel payments journey. Gaming and betting are major industries in CEE countries, but at the same time, one where the speed of innovation has not kept pace with advancements elsewhere.
Our OKTO.WALLET is targeted at providing a journey which eases the transition to an entirely paperless retail betting experience. It is clear through discussions at the event that there is real appetite for OKTO's fully digital solution, which we have tailored to tackle the niche challenges in the region. The next wave of payments disruption is here – and we're glad to be leading the charge.
What innovation will capture the most attention in 2020?
For OKTOm, the future is absolutely mobile. The wallet revolution has already taken the world by storm, as we see Revolut and Apple Pay achieving high adoption. Gaming and betting operators are now interested to understand how they can leverage our OKTO.WALLET in operations. The next generation of betting customer wants to have the freedom of choice to place their bet both online, via his favorite operators, while also being able to do the same within the shop, through the same payment channel.
We've worked hard over the last year to develop a product that, not only reduces cash handling costs, but also speeds up the flow of transactions and delivers a better player experience.
Where do you see an opportunity in the CEE market?
Over the past 10 years, the CEE market has matured immensely, which is largely due the development of formal – albeit fragmented – regulatory regimes. The challenge for operators now lies in navigating the complex web of compliance requirements, whilst at the same time avoiding a fragmented customer journey.
The onboarding process is exactly where payment providers such as us can deliver real benefit. With the relevant licenses to provide an end-to-end service, we enable our partners to unlock a wealth of rich customer data, whilst being fully compliant with local anti-money laundering, data protection and gaming laws. Being able to optimise identification processes in a compliant and cost-effective manner will be a strategic advantage for any business – and that requires state-of-the-art technology and multi-layer security to ensure the process is fast, secure and frictionless for the customer.
Any lessons learned that you'd like to share with others?
The CEE market is diverse, both in terms of customer preferences and different regulatory climates. In this framework, the key is having a payment system that is interoperable across channels, flexible to different environments and can respond to change. Our objective has been to solve the challenges retail operators face today with a solution that is designed for the mobile world.
The region promises to be fascinating in terms of growth, particularly as smart-phone penetration becomes widespread and technological advancements unlock even greater capabilities. It is those that act on mobile innovation now that will become the market leaders of tomorrow.
"It is going to be a slow process – but great things take time": Exclusive interview with R Franco Digital on the return of sports betting in Spain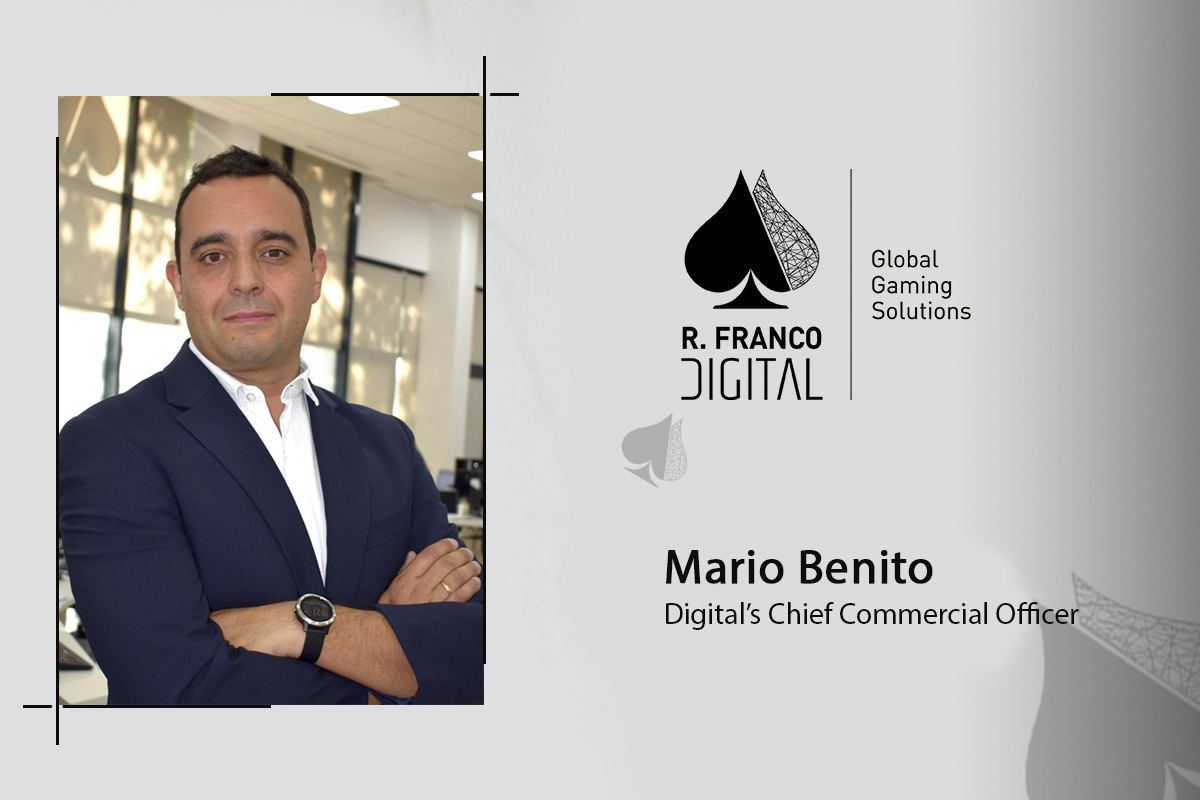 Reading Time:
3
minutes
After notching up a series of high profile deals with the likes of Dafabet and BetConstruct, we sat down with R Franco Digital's Chief Commercial Officer, Mario Benito to talk Spain's return to sports betting and his outlook for the market as the lockdown is lifted.
R Franco Digital has certainly signed a couple of notable deals recently, can you give us the lowdown? 
It has been a busy few weeks as we get back on track in Spain! All in all, we've already signed agreements with several of the Spanish market's leading tier one operators and will be announcing additional partnerships in further markets in the very near future.
Key to this has been our industry-leading portfolio of supporting products; including our IRIS Platform, as well as our Wallet, online games and renowned IRIS Power Vault – developed in tandem with the Spanish regulator, the DGOJ.
In terms of what we'll be doing, R Franco Digital will be providing three major international operators with these tools to enter the Spanish market – as well as signing a succession of aggregator partnerships to further boost the reach of our fantastic collection of games.
We're also expecting plenty of developments on the LatAm front (which is our second home), as well receiving our MGA Critical Gaming Supply licence in the very near future.
Is this a vote of confidence for the Spanish market returning to normal? What's happening on the ground there? 
There's no question that the entire industry has felt the impact – with Spain (as you may have seen from the headlines) being no different. Given the need for entertainment under lockdown, there has been a considerable uptick in iGaming, despite the Spanish government's two-month suspension on promotional activity.
Since the resumption of Europe's most popular sporting tournaments, the sports betting vertical is gradually returning to full strength, although this process will not be complete until the new season. Given our home market is both dynamic and resilient, we are confident that the commercial landscape in Spain will return to its pre-COVID trajectory soon enough.
Having said that, land-based will likely take longer to re-emerge to full strength given it has received the brunt of the impact from COVID. To persevere, operators who have not already done began to diversify through digital channels. We set up R Franco Digital a decade ago with this role in mind – and it's certainly proved instrumental for our local partners during this time.
What do you forecast for the first few week's betting activity once La Liga has returned? 
The resumption of Europe's top football leagues, particularly La Liga, have seen dormant sports bettors return to the vertical en-masse. However, I do not believe activity will revert to its previous level until the new season begins. The numbers certainly back this up, and from what we've seen so far, the total amount wagered in the Spanish market has fallen by 40% compared to the week before La Liga was cancelled.
Plenty has been said around the cross-sell between sportsbook and casino in the past few months – has it rang true in Spain?
It's been invaluable – and for many operators, turned from a promise to a reality. However, we shouldn't get too carried away with the hype; we have not seen a whole legion of sports betting fans converted to slots in three short months.
To build a pandemic-proof portfolio, operators (and platform providers) need to take a long, careful look at what disciplines lent themselves well to sports bettors betting behaviours during lockdown (such as live casino) and capitalise on it moving forward.
What other alternative sporting markets have proven popular during the lockdown?
The most successful markets have been Table Tennis, and football leagues in more 'exotic' countries such as Belarus, that did not see their sporting calendar hindered by lockdown. Esports and virtuals have also experienced a similar spike activity as sports betting enthusiasts look to get in on alternative entertainment, although these disciplines are likely to attract a more niche type of player, especially in the case of esports, which has become a bastion of the millennial demographic.
And finally – how fast do you see retail betting returning in Spain? 
It is going to be a slow process – but great things take time. The decision to re-open now falls under the mandate of Spain's regional authorities, and it will be at their discretion. We can see this happening in real time – as although the state of emergency has ended, not every region has yet allowed betting shops to reopen. Along with land-based casinos, retail is by far one of the most severely affected sectors of the market, and I anticipate it will be a long road to recovery for many that had to endure three months of closure. Of course, we'll be there to help.
"Land-based Casinos Should Crisis-proof Their Operations and Diversify Online" – WinPrincess' Guven Eraslan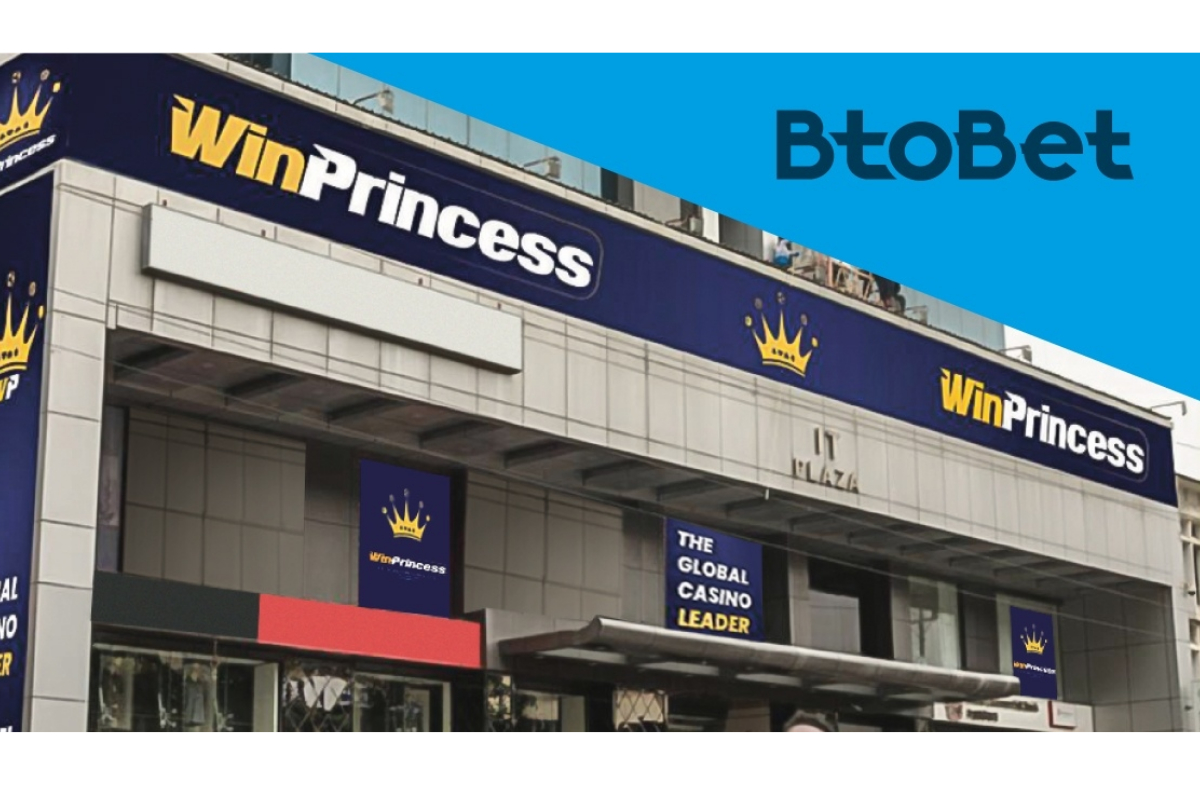 Reading Time:
3
minutes
After announcing its partnership with WinPrincess, whereby the principal retail casino in Tanzania will be diversifying its operations, incorporating the digital channels to its retail business strategy, leading iGaming platform provider BtoBet meets with Guven Eraslan, Executive Coordinator of the WinPrincess Group, to understand key market traits.
Coming from the casino vertical, do you intend to stick to your core brand strategy or diversify and grasp the opportunity that other verticals keep in hold?
Our core business is the operation of land-based casinos. At heart we are a family owned traditional bricks and mortar company with strong values. But like any other company we need to grow in order to continue to remain relevant.
Therefore, we cannot afford to miss any of the opportunities that lie ahead of us, and our focus will be on all verticals within the iGaming industry. Our mid-term strategy is to be online in all the countries where we operate land-based casinos already. With marketing being key to the success of the online business, we believe that we can create a synergy through our already existing physical presence, knowledge of the culture and manpower on the front.
You have targeted Tanzania for your first expansion to online gambling. Why Tanzania?
Tanzania's betting industry has more than doubled in the last three years. Moreover three of the fastest growing cities in the world are in Tanzania. Dar Es Salaam has a population of 6.7 million people and is projected to grow by 100% to 13.4 million by 2035.
Apart from this it is important to note that all of the fastest growing 15 cities in the world are found in Africa. We believe that Africa is a safe bet if you need a good start. And that is exactly what we need, if we are to tackle and master diversification within a traditional casino company such as ours.
From a global perspective land-based casinos have been slow to shift or expand their operations to the digital channels, and thus providing a more complete betting experience where all the channels are interlinked. Why do you think is there such a reluctance from retail casino operators to transform their business strategies?
I think people are reluctant to change in general. We are talking about two totally different cultures as well, with the online branch of the business considered as the disruptor in our traditional casino world, where until recently people always needed to be physically present in a brick and mortar casino in order to place their money on bets. Thus there always needed to be a live interaction and it was more like a personal experience.
That is not required anymore, with online casino bringing about a clash of cultures, if you will. Well it is quite clear that it is us, the land-based casino operators, the ones that need to change and adapt. Diversification can only be made in the direction of progress. Business diversification is definitely something that all land-based operators need to address in the short term. We are up to the challenge, and with the right vision and the right partners such as BtoBet we will get there.
The coronavirus pandemic has brought about never before seen measures requiring social distancing. How has this effected the retail casino business?
All but 12 of our casinos are closed at the moment. So we are talking about 20 closed casinos of which we do not know yet when they will be allowed to reopen. The best business model is a crisis-proof one, and there will be a lot of analysis from all industries on how they can achieve this.
Nonetheless I dare say that if we could have achieved a diversification to online more early, and by doing so hedged our investments, we probably would have not been hit as hard.
Do you think that the pandemic will eventually change the players' behaviour?
We cannot foresee with certainty what the player behaviour will look like after the crisis. People might be more hesitant to go to a casino but on the other hand once normality returns I believe that social interaction will be a key element that will characterize people's lives.
My guess is that everything will go back to normal once the pandemic is under control. People have a tendency of wanting to forget bad times. After all social interaction is what makes us human, so we will not easily give up on that.
What elements made you choose BtoBet's Neuron 3 platform as the technological core of your online business?
When I did my own research for iGaming and sports betting platform providers, which are active in Africa it was amazing that under every stone I turned I found BtoBet. When a company of our size wants to go online there is a lot of demand for working with us. And although we had contact with all the main companies in the online gaming business, our decision in the end was quite easy. Knowledge, expertise and trustworthiness are key elements that distinguish BtoBet, and we look forward to work with them on other similar projects.
Exclusive Q&A with Iustin Cojocaru owner of Eyenovation (Gunnar representative for Romania and Hungary)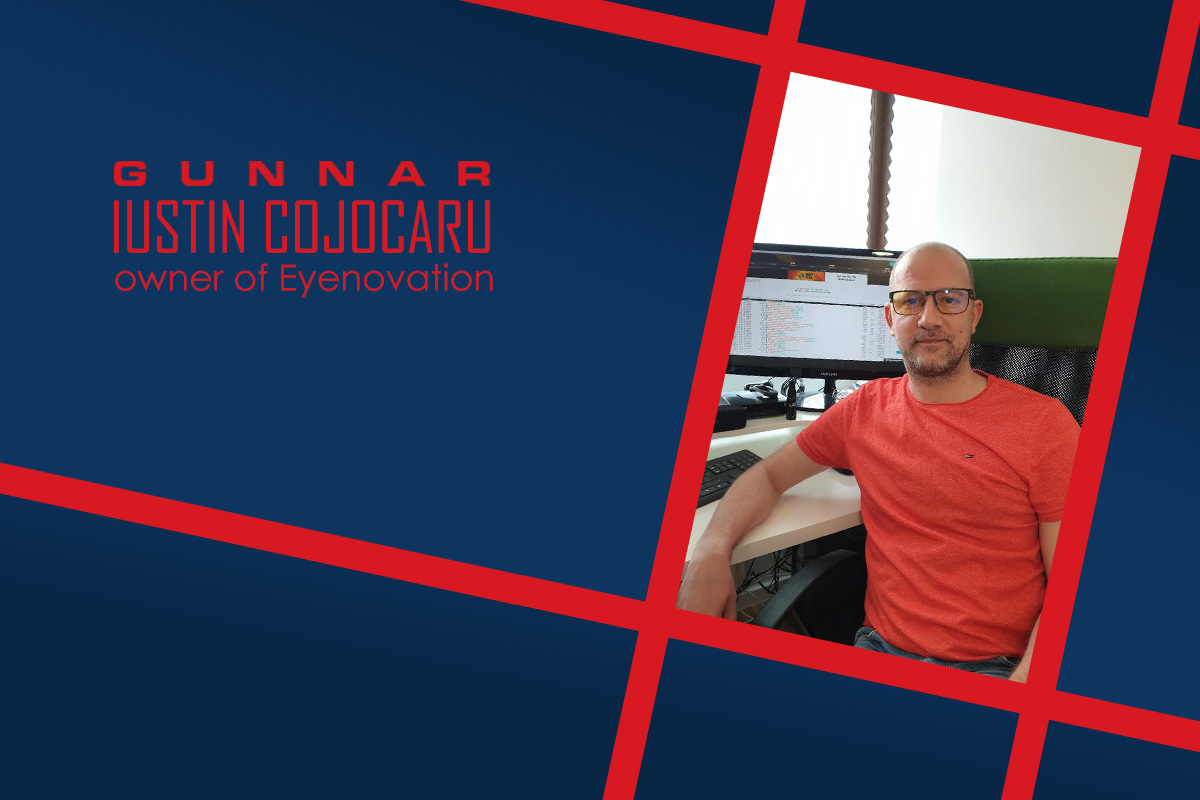 Reading Time:
5
minutes
Tell us about the history and current status of Gunnars Glasses.
Iustin: The idea for the glasses was born out of one woman's frustration with her husband's digitally induced migraines and worry about the eyes of her child who was fascinated by technology. Jenny Michelsen's husband, Matt, was suffering from headaches after hours sitting in front of six computer screens. The headaches were a symptom of Computer Vision Syndrome, a collection of minor ailments that build up over time.
As the Rancho Santa Fe woman urged her husband to see a doctor, she wondered whether her 3-year-old son, Gunnar, was getting a jump-start on similar problems.  If she and her husband believed the computers were getting to their eyes – and they didn't start using electronics until they were in their 20s – what would happen to Gunnar's generation?  Matt and Jenny Michelsen reached out to their close friend, Joe Croft, a former Oakley engineer, about the issues surrounding CVS.  They wanted to learn more about the effects of focusing on a digital image projected on a screen just inches from one's face for hours at a time and years on end.  The Crofts and the Michelsens began their five-year road to launch by talking to medical experts.  One of those experts was Dr. Jeffrey Anschel, a Carlsbad, California, optometrist who has become an expert in Computer Vision Syndrome and Visual Ergonomics.  He noticed the problem about 17 years ago when employees of a nearby computer company began complaining about dry and tired eyes and difficulty focusing.
They were problems that people generally didn't experience until they were in their 40s, but these patients were in their early 30s.  It didn't take him long to make the connection between their work and the required time spent in front of a computer screen.  "You can work, shop, communicate and do just about everything from your computer now, and people just don't realize how much time they're spending looking at the screen.  The digital images that computers project are one factor contributing to Computer Vision Syndrome.  The eye focuses on the hard edge of an image, but digital images don't have a clean edge.  As a result, the focus drifts forward and back, causing eye fatigue." Anschel also noted, "that when people spend long periods focusing on something close to their face, eye muscles tend to lock into a singular position, which is tiring and can push the eye down the path to becoming farsighted.  Meanwhile, the eye has to deal with light from conflicting sources, such as sunlight, that are much brighter than the computer screen.  There's also glare from the light shining into the eyes.  And the angle of view for the computer screen, which is straight ahead, isn't desirable.  People tend to focus better at objects when looking down, such as reading a book."
Croft and Michelsen set out to create a product that addresses the issues associated with digital eye-strain.  They completed their first prototype in 2006.  In early 2007, they founded the company and in October of 2008 they launched their first product.   Investors included Carl Zeiss Vision, 50 Cent, Peter Thiel and Monster, Inc. Retail customers include Amazon, Best Buy, Fry's, GameStop and Staples. Corporate customers include Facebook, Google, Microsoft.
Gunnar is present in Romania since 2015, when I began experiencing Computer Vision Syndrome symptoms after spending hours in front of two screens as a Poker player and began to look for a solution. This is how I've learned about Gunnar glasses being the no.1 brand among computer glasses brands and the next step was to become Gunnar representative in Romania and now also in Hungary.
Let us talk about the gaming glasses now. Do we really need customized special glasses for gaming?
Iustin: Yes, if we tend to be passionate gamers, we end up spending extended hours in front of our screens and we experience blurred vision, eye strain, and headaches – symptoms of Digital Eye Strain and Computer Vision Syndrome. Some compensate for their blurred vision by leaning forward, or by tipping their head to look through the bottom portion of their glasses. Both actions can result in a sore neck, sore shoulders and a sore back. GUNNAR gaming eyewear can help because is engineered to reduce digital eye strain while increasing contrast, comfort, and focus. And what is different for the gaming styles, compared to the computer styles produced by Gunnar is the shape of the temples that comfortably accommodates headsets.
What about gaming developers and others who work in gaming companies. How will they benefit from the gaming glasses?
Iustin: They can benefit too, because Gunnar glasses are made for anyone who works and plays on a digital screen for extended periods of time.  Gunnar also makes glasses without the yellow tint – with CLEAR lenses, for those who work in "true colour", such as gaming developers, graphic designers, digital artists.
What make gaming glasses special? What are the differences, for example, these glasses have with normal common-use glasses?
Iustin: Gaming glasses and computer glasses developed by Gunnar, with their amber-tinted lenses, make images appear clearer and sharper by adding contrast and, very important, filter out blue light. The lenses have an anti-glare filter that allows light from the computer in but keeps out distracting reflected light from other sources.  The lenses are also designed to be fitted close to the face, creating a "micro-climate" that keeps away the dry air currents and prevents dryness of the eyes. GUNNAR GAMING glasses, compared to GUNNAR COMPUTER glasses, have a more ergonomic shape and thin temples that are compatible with wearing headsets.
How do you ensure lower weighing frames for these glasses? Does the lower weight affect the durability of the glasses?
Iustin: GUNNAR has many styles to choose from. Some frames are lighter than others. GAMING frames are usually lighter and therefore more comfortable during long gaming sessions. These light frames are good quality ad durable frames – such as RAZER FPS, RAZER RPG, Torpedo, Trooper, Vayper, Heroes of the Storm.
I have seen some articles about using wide-angled lenses for gaming glasses. Could you elaborate on this point?
Iustin: Yes, especially for gaming, a wide-angled lens provides a panoramic view, as the frame does not interfere with the viewing field of the gamer "caught in action".
Now on to the business front. How has been the business going during this period of lock down. Some reports suggest that an increasing number of people playing games online. Does it reflect on your business?
Iustin: Yes, this has been a quite good period for our business and as our business is mainly online, we are running at full speed right now as work from home extended the hours we work in front of a digital screen and gamers play more while staying home. People became more conscious of spending long hours in front of digital screens and reached out to us to protect their eyes.
What are the best ways to buy the gaming glasses of Gunnars Glasses during the lock down?
Iustin: The best way to buy Gunnar glasses is definitely online. For Romania and Hungary our online shop is www.gunnars.ro. We are offering online advice on our chat and we implemented the "virtual try-on" feature on our site that enables anyone to try-on most of our styles.
Finally, what are the new innovations and offers that you have in store for post-COVID-19 situation? The gaming community is eager to hear any such announcements.
Iustin: Gunnar releases new frames each year and this year is no exception. At the beginning there was only the Amber lens that has a 65 BLUE LIGHT PROTECTION FACTOR – BLPF (filters out 65% of the blue light). Then Gunnar added the Clear lens with a 35 BLPF, the Sun lens that has a 90 BLPF and also Amber Max lens with a 98 BLPF, designed to be used before going to sleep or for extremely sensitive eyes. In July, Gunnar will be launching CRUZ for kids from 4 to 8 Year Olds and for kids from 8 to 12 Year Olds, as this was a concern from the beginning: children spend more and more time in front of screens and the parents want to protect their kids as much as they can. Right now, in May a new style was launched: Pendleton. Four new exciting gaming styles will be launched this summer – Lightning Bolt 360, Lightning Bolt 360 RAZER Edition, Assassin's Creed Valhalla and a new design in partnership with Razer: MOBA. For those who are more on the hip and "vintage look" side, there will be a new style called Berkely, in September.