Fines from the Kansspelautoriteit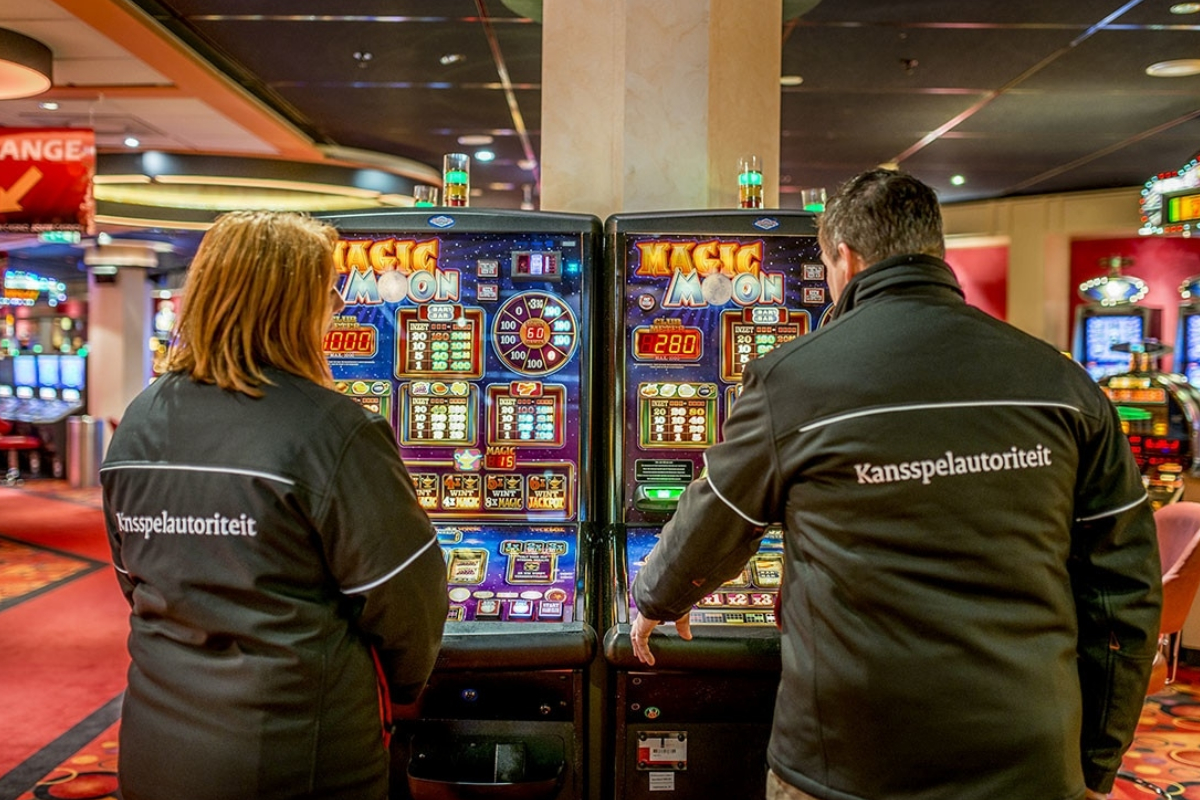 Reading Time:
3
minutes
A few weeks ago we wrote about the evolution of the UK Gambling Comission. Now, let's take a look at the Netherlands. So far, 2019 has been a lucrative year for the 'Kansspelautoriteit', the Dutch gaming authority. All fines were raised, and 11 casinos received such a fine. In 2018, a total of 1.9 million euros was collected in fines; this year, more than 3.5 million has been collected to date. It seems that the Dutch gaming authority is cleaning house before the legalization of online gaming takes off in January 2021. By the time the newly adopted gambling law is in effect, only casinos and gaming websites with a license from the Kansspelautoriteit can offer their services to Dutch citizens. This is good news for the Dutch: unreliable providers of online games are cracked down on and will later be excluded from the market altogether.
To maximize its effectiveness, the Kansspelautoriteit prioritizes websites that overtly offer their services to Dutch players. According to its own rules, the gaming authority watches for availability to Dutch players, offering the Dutch language on the website or appealing to Dutch players through imagery, and including the exclusively Dutch payment option iDeal. Although many other websites are still accessible to Dutch players, those websites that do not overtly cater to the Dutch market are not the priority for the Kansspelautoriteit.
Which online casinos were fined in 2019?
So far, 9 casinos were fined in 2019. The first fine this year came in February. Exinvest and 1X Corp were fined 400,000 euros. The gambling sites from these enterprises could be accessed from Dutch IP addresses, they offered the payment service iDeal, and used Dutch language on their websites. After a thorough research, it turned out these providers offered 83 other online casinos.
Well-known Casumo was fined in April. This provider, too, was available from Dutch IP addresses and offered the iDeal payment method. The terms and conditions explained that players from the Netherlands could not create a player account, which in practice proved to pose no problems at all. Casumo was fined 310,000 euros.
Casino.com also received a fine in April: this provider had to pay 200,000 euros for offering online games to the Dutch market. Because the company was fined before, the initial fine was doubled. Casino.com was also fined 50,000 euros for charging excessive administrative fees for inactive players. The total amount charged was 450,000 euros.
In June, the Kansspelautoriteit assessed provider Simbat and promotor Spinity. Simbat received a 270,000 euro fine for offering online gambling games. Spinity didn't offer any such games itself, but was fined 100,000 euros for promoting these games.
BWin followed in August. Their fine totaled 350,000 euros and was based on offering online gambling opportunities to Dutch players, depositing money into a player account using iDeal, and offering live betting options.
The 'award' for highest fine goes to Unibet. Their website offered Dutch players the opportunity to place live sports bets and casino games. This provider, too, offered the iDeal payment method, and their customer support through live chat had a Dutch language option. The total fine was 470,000 euros.
The second to last fine to date went to The Stars Group, known for the online poker lobby Pokerstars. The Kansspelautoriteit fined TSG 400,000 euros for offering online games for real money. Although poker is seen as a game of skill rather than a game of chance, Dutch law does not make this distinction. The highest judicial power in the Netherlands ruled poker a game of chance in 1998.
In October, the Kansspelautoriteit announced fines for Royal Panda and LeoVegas. Both of these websites were available from Dutch IP addresses and offered the iDeal payment option. Royal Panda was fined 400,000 euros, whereas LeoVegas got off with a 'mere' 350,000 euros.
Raising the fines
To strengthen the efforts of the Kansspelautoriteit, fines were raised to further deter websites from offering their games to the Dutch market. The base payment went up from 150,000 euros to 200,000 euros. The final fine depends on a number of circumstances:
The number of active websites
The number of available games
The presence of live betting options
The amount in the jackpot or prize pool
How much can be deposited or bet
The size of a welcome bonus or other promotions and the presence of a VIP program
Charging administrative fees to inactive players
Providing false information to players about gambling licenses
When a casino offers live betting options (betting while a match is going on), the base fine is always raised by 75,000 euros. The same amount applies to providing false information about gambling licenses and charging administrative fees for inactive players. The current fine policy can be viewed here (Dutch).
The Kansspelautoriteit announced more measures going forward; the entire fining policy is projected to be overhauled.
Highlight Games Announces Extension Of Italian "Serie A" Rights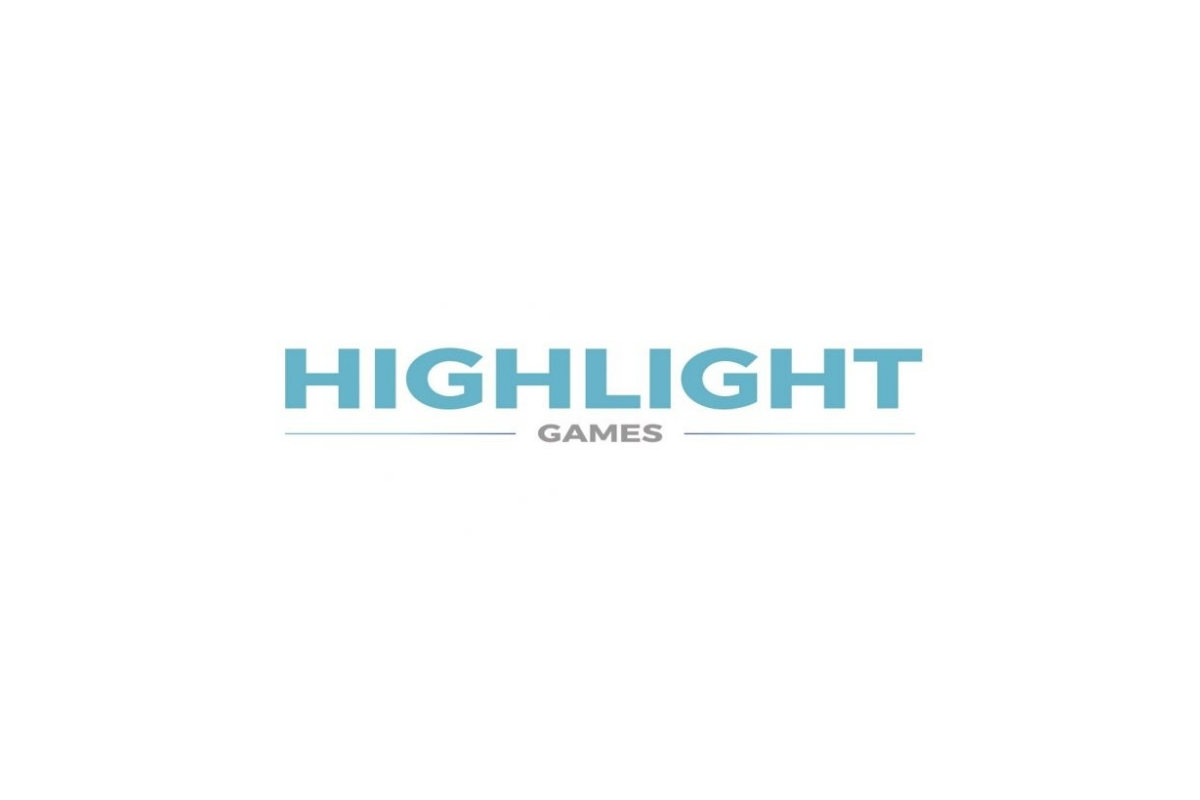 Reading Time:
< 1
minute
London-based video virtual sports specialist Highlight Games Limited today announces that it has extended its rights agreement to use archive footage from the biggest clubs in Italian Serie A in its betting products globally.
Highlight Games' premium SOCCERBET single match and league products are exclusively licensed and ADM approved.  Following the extension of rights, SOCCERBET will be available to customers in additional territories both for retail and online implementations.
SOCCERBET is currently available in Italy and live with leading operators including Eurobet, Sisal and Lottomatica, where it is the #1 performing virtual sports product across all channels by both turnover and GGR.  The game will also be live with Snaitech, Goldbet and SKS365 in Italy before the end of 2019.
Highlight Games' Italian Serie A SOCCERBET games can be viewed here
Stewart Whittle, Founder, Highlight Games, said, "The Serie A version of SOCCERBET has already proven to be hugely popular with players in Italy, and Highlight Games is delighted to be further extending its availability globally for betting and lottery operators.  In offering players the unique opportunity to bet on genuine archive footage with real commentary Highlight Games has developed a product which is changing the way in which customers engage with and bet on virtual sports."
GeoComply's Anna Sainsbury Makes List of iGaming's Most Influential Women of 2019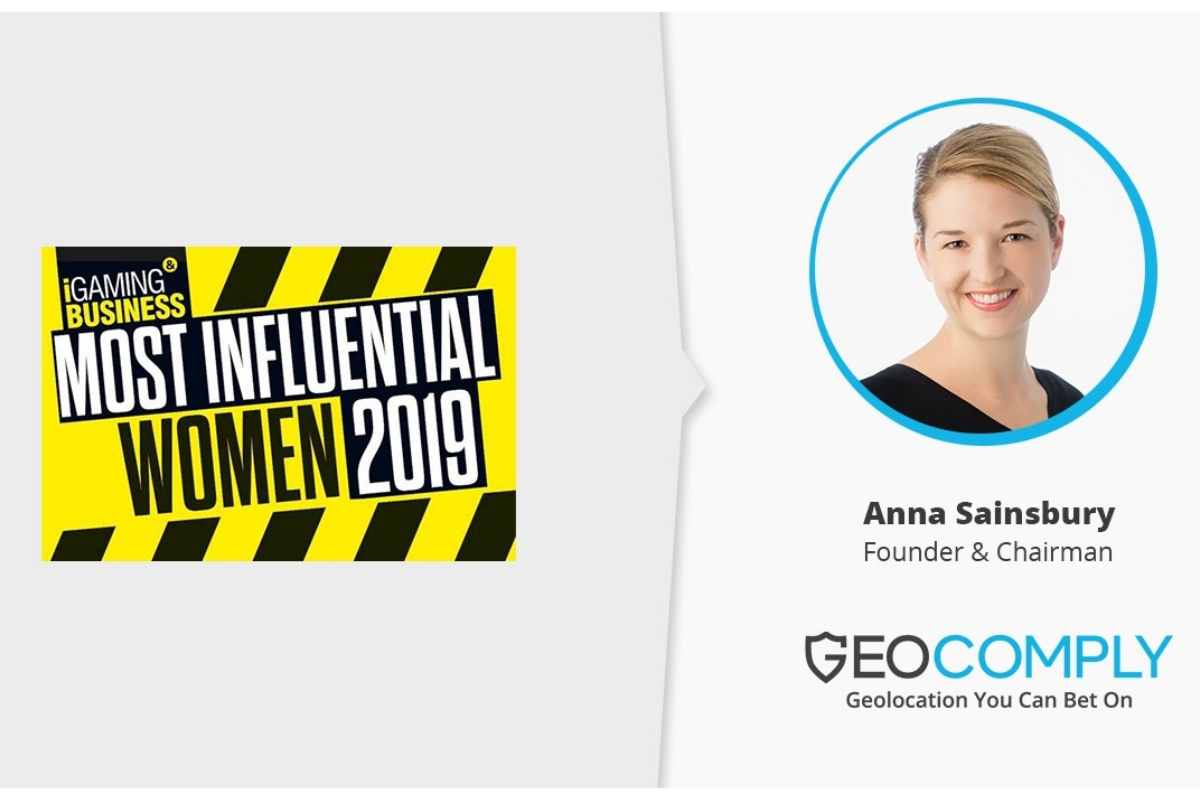 Reading Time:
2
minutes
GeoComply, the global leader in compliance-grade geolocation solutions, is extremely pleased to announce that its founder and chairman, Anna Sainsbury, has been named as one of iGaming most influential women of 2019. The list, compiled by Clarion Gaming and published in iGaming Business, aims to showcase the industry's most accomplished women and inspire others to progress their careers within the industry.
"This year's list features women who have played key roles in transformations within their organisations, women who've been champions of diversity and women who've raised the profile of the entire sector itself," said Stephen Carter, editorial director of iGaming Business.
Added Ewa Bakun, director of industry insight and engagement at Clarion Gaming and a member of the judging panel: "We have seen the topic of diversity and inclusion evolve over the last few years from a truly niche one to the mainstream and every major organisation in the gambling sector, which is still male- dominated if we look at the board levels, understands now that it's as much a commercial imperative as it is a moral one."
"The unprecedented market growth we have seen in our industry since the repeal of PASPA has opened the doors for innovation and change," said Anna Sainsbury of GeoComply. "It is an honor to be recognized as a leading figure through that growth and also an honor to work with the many women at GeoComply, across all levels and functions, as we build on a culture of equality and diversity."
About the List
The list was compiled from nominations received by a survey conducted on SurveyMonkey between July 22 and September 10. The survey was promoted to those working within gaming or related sectors.
The entries received were then assessed by a panel of judges chosen from across the industry. The judges were Ewa Bakun, director of industry insight and engagement at Clarion Gaming; Andrew Bulloss, partner at Odgers Berndtson; Kelly Kehn and Christina Thakor-Rankin, co-founders of All-in Diversity Project; Suzi Read, head of talent development at Kindred; Holly Straker, inclusion, engagement and events executive at Sky Betting and Gaming; and Helen Walton, founder and CCO of Gamevy and Gluck.
About GeoComply:
GeoComply is a global leader in geolocation technology. Since launching in 2011, GeoComply has quickly become the iGaming industry's trusted solution for reliable, secure, and accurate geolocation services. GeoComply currently supports regulated online casino, poker, sports betting, lottery, ADW, and DFS operators in 44 US states to ensure compliance with state and federal regulations. For more information, please visit GeoComply.com.
Swintt celebrates agreement with esports operator Unikrn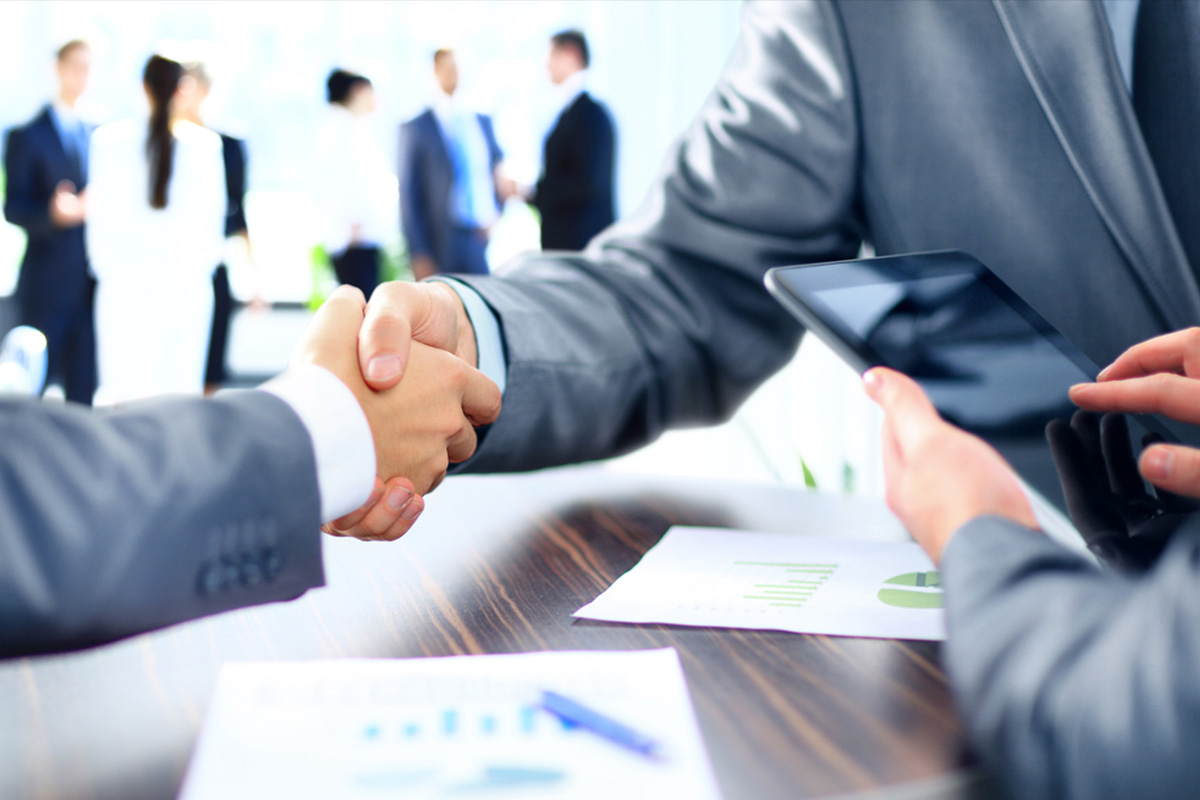 Reading Time:
< 1
minute
Swintt, the innovative new star in the iGaming market, is delighted to announce a games licensing agreement with Unikrn, the world's leading esports betting operator.
Remarking on the new partnership, David Flynn, CEO for Swintt said "We are thrilled to announce this partnership with Unikrn, a growing brand with a huge market share in one of the upcoming betting verticals. Our game portfolio will sit comfortably on their casino platform, and through SwinttGamify®, we will be able to engage their player base with functionalities that echo the video games industry."
Ambika Zutshi, VP of Online Casino at Unikrn, commented, "We have been looking at new providers that can help push our offering to the next level, and Swintt have ticked all the boxes. Aside from their localized content, we are thrilled to be able to offer games that have eSports themes, and the gamification tools via SwinttGamify® will resonate with our core audiences to offer an unparalleled experience."
The agreement provides for the distribution of over 50 games from the Swintt catalogue including land-based classics such as 'Master of Books' and 'Heart of Earth', plus new titles including 'Legendary' and upcoming release 'Panda Warrior'.