Registrations are open for the 3rd edition of MARE BALTICUM Gaming Summit, save the date, 7 May 2020, Tallinn, Estonia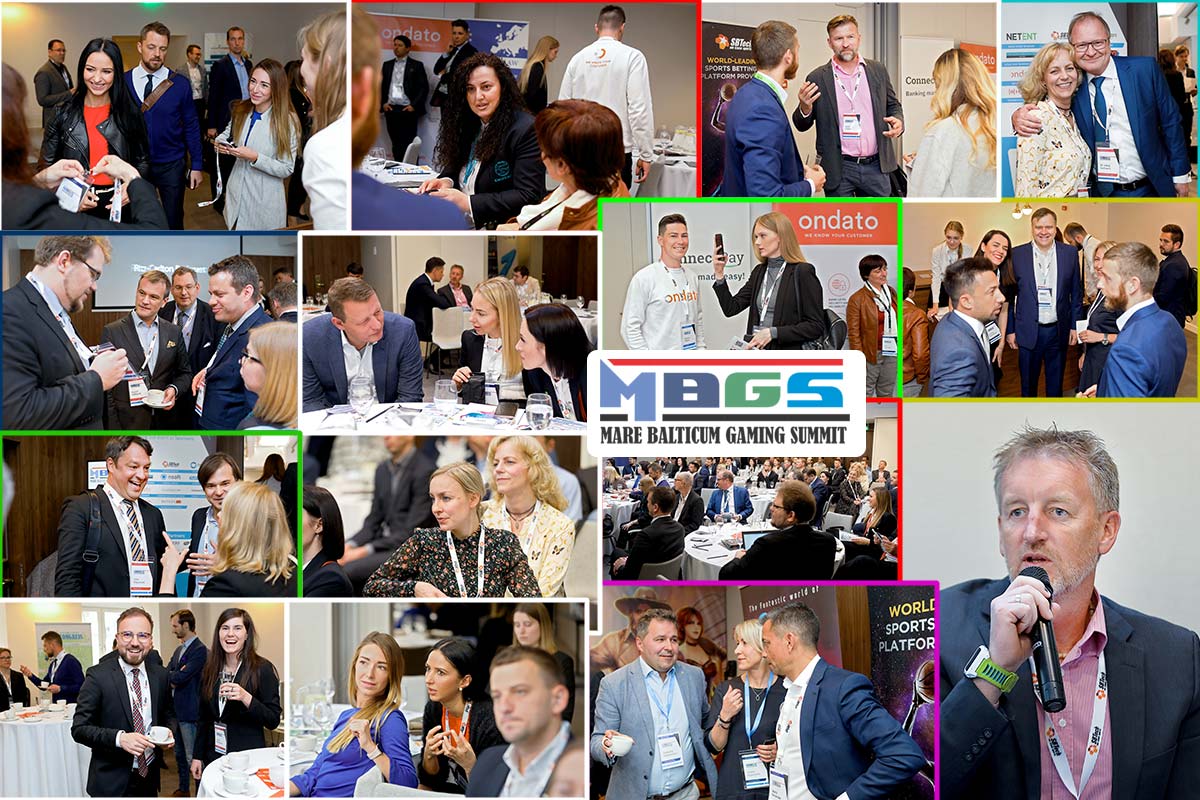 Reading Time:
4
minutes
The 3rd edition of the MARE BALTICUM Gaming Summit will take place on 7 May 2020 in Tallinn, Estonia.
Our team is excited to announce that registrations are open for the 3rd edition of MARE BALTICUM Gaming Summit, the leading boutique style gambling industry conference of the Baltic and Scandinavian region.
The conference will take place on the 7th of May 2020 at Radisson Blu Hotel Olümpia Tallinn, and the team is preparing some major updates.
"There is no doubt the MARE BALTICUM has become a tradition in the Baltic and Scandinavian region and we are blessed with the support of open-minded regulators and government officials who are interested in hearing what the industry has to say. In 2020 we will once again bring an interesting lineup of speakers coming from all sides of the gambling industry and of course give the awards for the top companies in the region via BSG Awards" stated Zoltán Tűndik, Head of Business at European Gaming Media and Events.
The MARE BALTICUM platform will continue its mission with which it has been launched in 2018 and is committed to bringing together industry shareholders and government officials from the Baltic and Scandinavian region on a yearly base.
After touring Riga and Vilnius, the conference is now heading to another Baltic destination and this time Estonia will take center stage as the host of the yearly gathering.
The agenda will include regulatory focused discussion mixed with trends of the gambling industry and the region, while the selection of speakers will once again include local/experienced speakers. In 2020, the aim is to bring start-up operators to the stage and also continue the panel discussion style with at least one panelist being an operator from the market vs. gambling authority and controlling authority discussing issues and changes in the market
Benefit of the Early Bird rates until 31 December 2019
Order your Delegate Pass or VIP Package (Delegate Pass +Accommodation) now!
The program of the conference will be available soon and if you can show your interest in becoming a sponsor here or you can nominate a speaker here.
Here are a few of the testimonials that have left by the attending delegates of the 2019 edition of MARE BALTICUM Gaming Summit:
Anastasios (Tassos) Panagiotaros (Sales Director at Golden Race – Virtual Sports & Betting Solutions):
"MARE BALTICUM Gaming Summit reconfirmed the Organizers' efficacy, to bring together the region's main stakeholders, for structured and multi-faceted interactive discussions. In parallel to the educational aspect, though, it offered the chance of personalized networking, in a relaxed and unpretentious way. I look already forward to the next edition!"
Ineta Mačinskienė (Head of Sales at ConnectPay):
"MBGS is focused on people looking for collaboration with well-known companies in the Gaming industry."
Lyubomira Petrova (Chief Marketing Officer at UltraPlay):
"I had the pleasure to speak at Mare Balticum Gaming Summit and present why eSports is going to play a key role in the gambling industry in 2020 and beyond. Discussing what the future holds for the industry, we see the tremendous growth of eSports and its importance in terms of betting and player's engagement."
Margo Prylypska (Director of International Sales at Hyperion Tech):
"We would like to thank Zoltan and Betty for another great event! The organization was at a very high level, great timing and amazing people attending the event! It is definitely the best place to meet good old friends and partners, as well as find new ones and of course, get insights about things happening in the iGaming industry!"
Jaka Repanšek (Media and Gaming Expert):
"Great event. Great timing. Great location."
Domenico Mazzola (Commercial Director at Altenar):
"MBGS was a pearl in the sea of so many conferences around the world. Such interesting panels! Zoltan and Betty did a great job inviting so many relevant people from the industry, regulators, and from governments putting all of them together to discuss regulations, exchanging ideas, and solutions on how different countries regulate the gambling sector. A must-attend event!"
Kristina Bučinskaitė (Customer Experience Manager at ConnectPay):
"Well organized, industry-focused event. It is a great opportunity to connect with potential clients, partners and create valuable business relationships. Looking forward to the next year!"
Agnė Galvelytė (Head of Legal and Compliance at Matching Visions):
"Great conference, bringing together regulators, legal specialists, and igaming business professionals. Perfect opportunity to catch up with the latest developments in the region and the industry."
Dainis Niedra (Regional Director Baltics at Enlabs – Optibet):
"This is a very nice initiative to create and develop such kind of event in the Baltic countries.  By working together and establishing a strong base no matter is it compliance or marketing, we build the right environment for the future development of the business and society.
Baltics are small but at the same time are very different in many aspects. It's becoming challenging to replicate the previous experience in the new markets and such events are here to help us. Organizational wise – on a very high level. It's hard to say where did we benefit more – from the main event of from the networking parts."
Sara Urbanovicova (Chief Commercial Officer at Tom Horn Gaming):
"This is a fantastic event and it is sure to establish itself as a must-attend conference in the diary for the online gaming community. Its Baltic and Scandinavian focus, with a careful selection of high-quality speakers on the panels, an amazing location, organizers' dedication to creating a welcoming and friendly atmosphere, make it a one-of-a-kind event that proved to be really productive for us. We're sure to return next year!"
Andrius Gabnys (founding attorney at Gabnys Law Firm, Ambassador of the MARE BALTICUM Gaming Summit):
"MBGS2 was literally a very pleasing event. Both content-wise and visually. It's one of those examples when you can feel it goes smooth throughout the whole event, where the interest of the audience is not lost somewhere in the middle, and you don't find yourself waiting for something else, other than what is happening on stage. It's where the organizational talent of Zoltan and Betty really kicks in. This second edition proves that the idea of having the Baltics and Scandinavia in a single event is spot on. It was a pleasure to serve as an ambassador of this event and already looking forward to the third edition."
Andrius Čepkus (Chief Business Development Officer at Ondato):
"The event was very well organized. Especially networking breaks and how participants were seated, which opened many new networking and business opportunities. The content was very up to date and valuable. Thanks again for the great experience!"

Lithuania Sets New Lottery Age Purchase to +18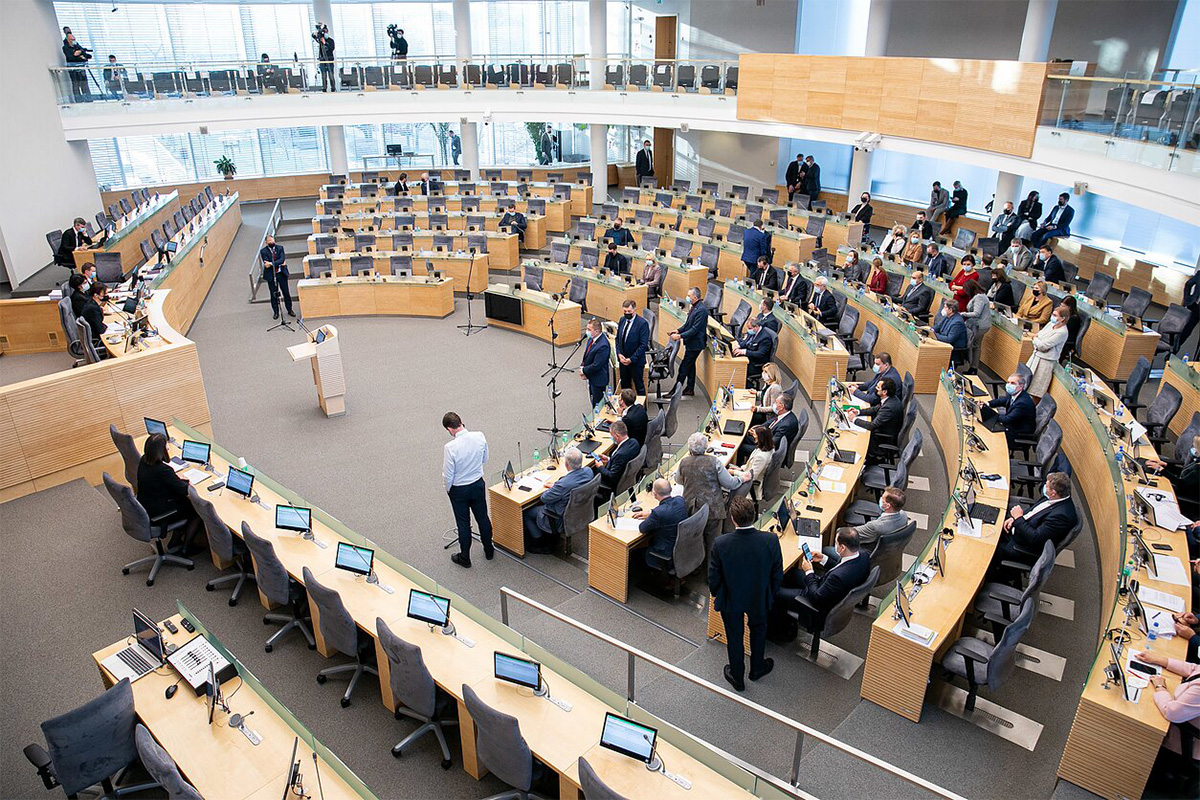 Reading Time:
< 1
minute
The Budget and Finance Committee of Lithuania's Seimas (Parliamentary Assembly) has completed a draft decree proposing new standards on lottery play and advertising for the Baltic state.
The Committee's headline measure has called on parliament to undertake a vote to raise the minimum age of purchase of lottery tickets from 16-to-18 years of age. If approved, Lithuania's government will enforce a new lottery age restriction from 1 January 2023.
The decree has further ordered Olifėja, Lithuania's state-sanctioned operator, to display age-range notifications and safer gambling warnings across its weekly lottery draws of Teleloto, Vikinglotto, Eurojackpot and further Instant-win games.
Olifėja serves as Lithuania's national lottery steward, charged with raising funds for the National Olympic Committee, its business activities monitored by Lithuania's Gaming Control Authority.
Since 2020, the successive Lithuanian governments of PMs Saulius Skvernelis and Ingrida Šimonytė have chosen to amend the laws of the 2016 Gambling Act.
Last year, the government ordered the Gaming Control Authority to ban all licensed operators from promoting any form of gambling incentive (bonuses, discounts, reward programmes).
Furthermore, the government granted the Gaming Control Authority direct powers to IP-block unlicensed operators and to issue bigger fines on non-compliant operators, changes that were sanctioned as a COVID-19 civic protection measure.
Lithuania carries amongst the strictest age laws for gambling in Europe, in which players must be +21 years of age to enter a gambling venue.
Real Betis and Olybet sign a partnership deal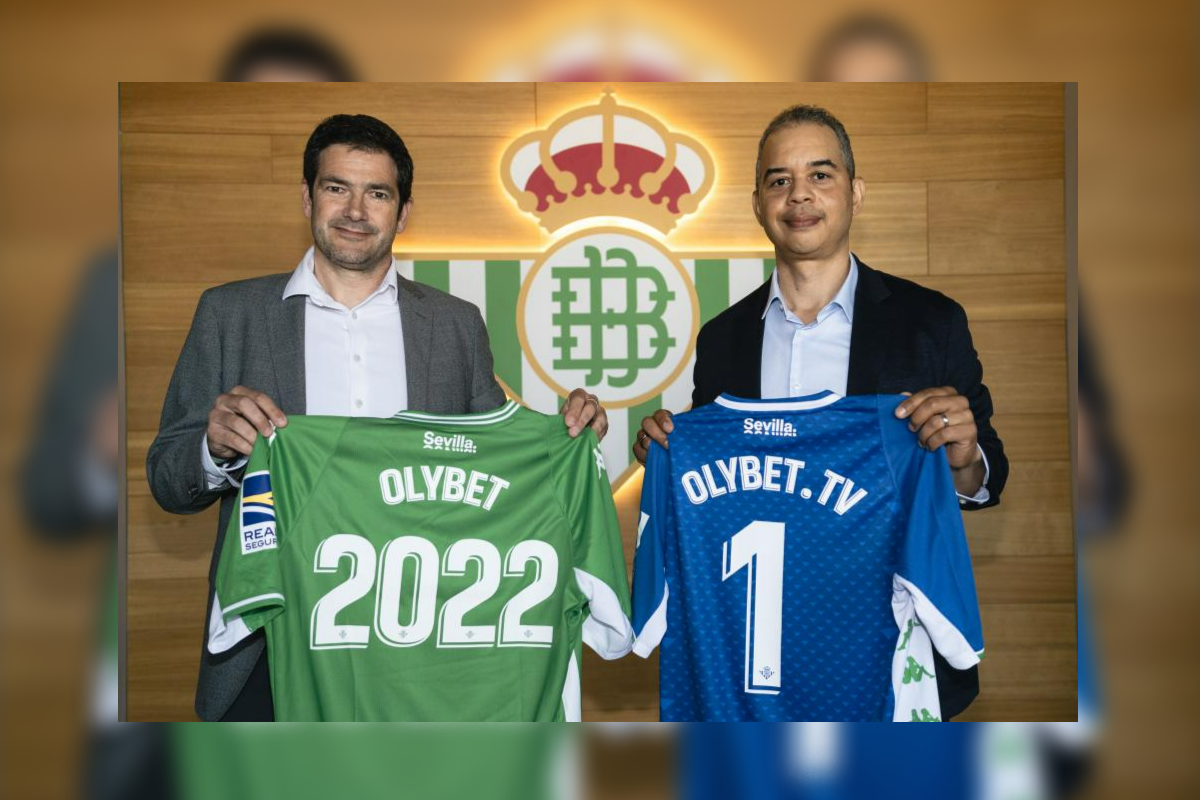 Reading Time:
< 1
minute
Real Betis Balompié have signed a partnership agreement with the sports betting brand Olybet for the Baltic region.
Ramón Alarcón, general business manager at Real Betis, showed his satisfaction about the deal: "Partnering with Olybet, the top sports betting brand in the region, provides a larger scale of digital platforms to engage fans and players and develop professional football as a great sports show."
"Congratulations to the winners of the Copa del Rey trophy! Real Betis is a great team with a long history and ambitions for future," said the chairman and CEO of Olympic Entertainment Group and OlyBet Group, Corey Plummer and added that their customers will now receive more opportunities to engage with the football club via live broadcasts and games, local events, social media and the best betting experiences in Europe.
OlyBet has been recognised as the leading market player in the Baltic states for a long time and has positioned itself strongly throughout Europe during the last few years. According to Plummer, OlyBet's recent partnerships with international sports brands, Real Betis, NBA, NHL, AC Fiorentina and sportsman Luka Modri?, have laid a solid foundation for OlyBet's brand positioning and growth in Europe.
Plummer added that OlyBet and OlyBet TV, offer a new form of participation for sports fans. The overall idea is to combine sports entertainment and news via OlyBet TV platform. Fans in European countries with OlyBet's presence have the possibility to partake through the betting environment of the OlyBet sports portal. OlyBet Club provides loyal customers the possibility to attend major sports events, meeting and encouraging professional players at home stadiums and joining exclusive entertainment experiences.
William Hill goes live in Latvia powered by GiG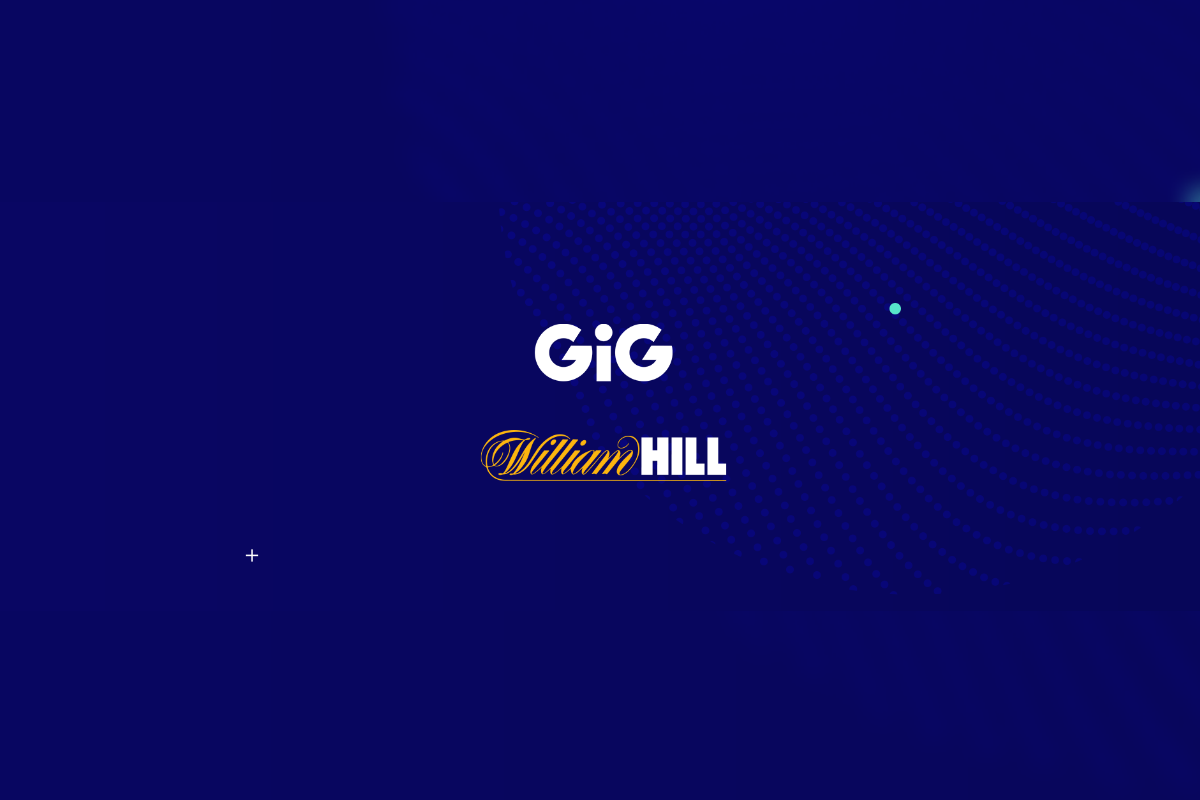 Reading Time:
< 1
minute
William Hill, one of the largest and most recognisable brands in the gaming industry has gone 'live' in Latvia this month, all proudly powered by Gaming innovation Group's (GiG) award-winning iGaming platform.
Whilst strengthening GiG's existing presence in the country, this launch see's the realisation of the first steps for the William Hill label into the burgeoning Latvian market, with the two companies partnering to fully rebrand the site of one of the previous leading operators, from 11.lv to williamhill.lv.
William Hill's new online Latvian offering has been built using GiG's much lauded frontend framework and will provide its players with an attractive, user-friendly and competitive online casino and sportsbook. With a unique look and feel, the quality of GiG's delivery promises that they will stand out as a leading operator within the Latvian market, both now and into the future.
Richard Brown, CEO said: "We are proud that William Hill has chosen our frontend solution for the rebrand and launch of its newly acquired online casino and sportsbook sites for Latvia. We look forward to continuing to support William Hill in their success and expansion in the Latvian market "
Janis Tregers, Managing Director for William Hill Latvia: "We are very excited to continue our journey in the Latvian market by working with such a strong brand as William Hill. 11.lv has served us well and will be missed, but the transition comes easier to ourselves and our customers in large part because of the improvements in the product we have been able to deliver in collaboration with GiG to accompany this rebrand."