Registrations are open for the 3rd edition of MARE BALTICUM Gaming Summit, save the date, 7 May 2020, Tallinn, Estonia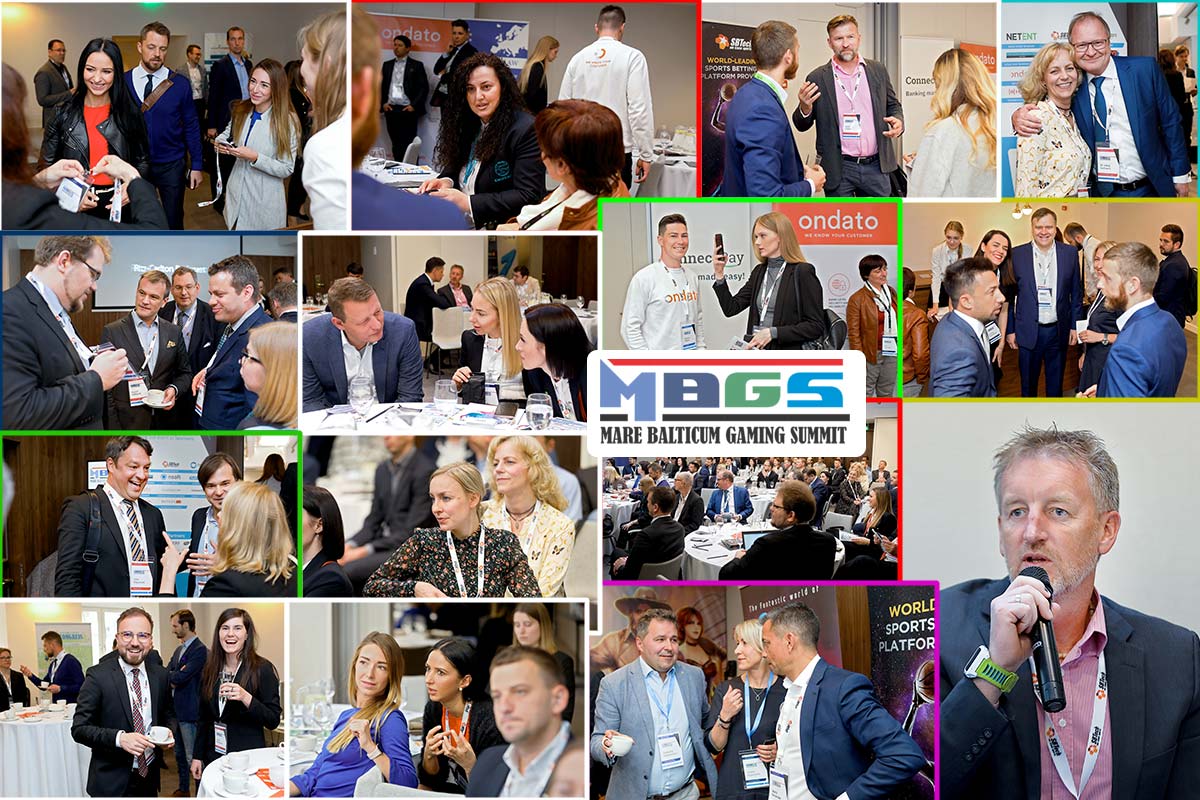 Reading Time:
4
minutes
The 3rd edition of the MARE BALTICUM Gaming Summit will take place on 7 May 2020 in Tallinn, Estonia.
Our team is excited to announce that registrations are open for the 3rd edition of MARE BALTICUM Gaming Summit, the leading boutique style gambling industry conference of the Baltic and Scandinavian region.
The conference will take place on the 7th of May 2020 at Radisson Blu Hotel Olümpia Tallinn, and the team is preparing some major updates.
"There is no doubt the MARE BALTICUM has become a tradition in the Baltic and Scandinavian region and we are blessed with the support of open-minded regulators and government officials who are interested in hearing what the industry has to say. In 2020 we will once again bring an interesting lineup of speakers coming from all sides of the gambling industry and of course give the awards for the top companies in the region via BSG Awards" stated Zoltán Tűndik, Head of Business at European Gaming Media and Events.
The MARE BALTICUM platform will continue its mission with which it has been launched in 2018 and is committed to bringing together industry shareholders and government officials from the Baltic and Scandinavian region on a yearly base.
After touring Riga and Vilnius, the conference is now heading to another Baltic destination and this time Estonia will take center stage as the host of the yearly gathering.
The agenda will include regulatory focused discussion mixed with trends of the gambling industry and the region, while the selection of speakers will once again include local/experienced speakers. In 2020, the aim is to bring start-up operators to the stage and also continue the panel discussion style with at least one panelist being an operator from the market vs. gambling authority and controlling authority discussing issues and changes in the market
Benefit of the Early Bird rates until 31 December 2019
Order your Delegate Pass or VIP Package (Delegate Pass +Accommodation) now!
The program of the conference will be available soon and if you can show your interest in becoming a sponsor here or you can nominate a speaker here.
Here are a few of the testimonials that have left by the attending delegates of the 2019 edition of MARE BALTICUM Gaming Summit:
Anastasios (Tassos) Panagiotaros (Sales Director at Golden Race – Virtual Sports & Betting Solutions):
"MARE BALTICUM Gaming Summit reconfirmed the Organizers' efficacy, to bring together the region's main stakeholders, for structured and multi-faceted interactive discussions. In parallel to the educational aspect, though, it offered the chance of personalized networking, in a relaxed and unpretentious way. I look already forward to the next edition!"
Ineta Mačinskienė (Head of Sales at ConnectPay):
"MBGS is focused on people looking for collaboration with well-known companies in the Gaming industry."
Lyubomira Petrova (Chief Marketing Officer at UltraPlay):
"I had the pleasure to speak at Mare Balticum Gaming Summit and present why eSports is going to play a key role in the gambling industry in 2020 and beyond. Discussing what the future holds for the industry, we see the tremendous growth of eSports and its importance in terms of betting and player's engagement."
Margo Prylypska (Director of International Sales at Hyperion Tech):
"We would like to thank Zoltan and Betty for another great event! The organization was at a very high level, great timing and amazing people attending the event! It is definitely the best place to meet good old friends and partners, as well as find new ones and of course, get insights about things happening in the iGaming industry!"
Jaka Repanšek (Media and Gaming Expert):
"Great event. Great timing. Great location."
Domenico Mazzola (Commercial Director at Altenar):
"MBGS was a pearl in the sea of so many conferences around the world. Such interesting panels! Zoltan and Betty did a great job inviting so many relevant people from the industry, regulators, and from governments putting all of them together to discuss regulations, exchanging ideas, and solutions on how different countries regulate the gambling sector. A must-attend event!"
Kristina Bučinskaitė (Customer Experience Manager at ConnectPay):
"Well organized, industry-focused event. It is a great opportunity to connect with potential clients, partners and create valuable business relationships. Looking forward to the next year!"
Agnė Galvelytė (Head of Legal and Compliance at Matching Visions):
"Great conference, bringing together regulators, legal specialists, and igaming business professionals. Perfect opportunity to catch up with the latest developments in the region and the industry."
Dainis Niedra (Regional Director Baltics at Enlabs – Optibet):
"This is a very nice initiative to create and develop such kind of event in the Baltic countries.  By working together and establishing a strong base no matter is it compliance or marketing, we build the right environment for the future development of the business and society.
Baltics are small but at the same time are very different in many aspects. It's becoming challenging to replicate the previous experience in the new markets and such events are here to help us. Organizational wise – on a very high level. It's hard to say where did we benefit more – from the main event of from the networking parts."
Sara Urbanovicova (Chief Commercial Officer at Tom Horn Gaming):
"This is a fantastic event and it is sure to establish itself as a must-attend conference in the diary for the online gaming community. Its Baltic and Scandinavian focus, with a careful selection of high-quality speakers on the panels, an amazing location, organizers' dedication to creating a welcoming and friendly atmosphere, make it a one-of-a-kind event that proved to be really productive for us. We're sure to return next year!"
Andrius Gabnys (founding attorney at Gabnys Law Firm, Ambassador of the MARE BALTICUM Gaming Summit):
"MBGS2 was literally a very pleasing event. Both content-wise and visually. It's one of those examples when you can feel it goes smooth throughout the whole event, where the interest of the audience is not lost somewhere in the middle, and you don't find yourself waiting for something else, other than what is happening on stage. It's where the organizational talent of Zoltan and Betty really kicks in. This second edition proves that the idea of having the Baltics and Scandinavia in a single event is spot on. It was a pleasure to serve as an ambassador of this event and already looking forward to the third edition."
Andrius Čepkus (Chief Business Development Officer at Ondato):
"The event was very well organized. Especially networking breaks and how participants were seated, which opened many new networking and business opportunities. The content was very up to date and valuable. Thanks again for the great experience!"

Latvia Parliament Approves Bill to Ban Alimony Debtors from Gambling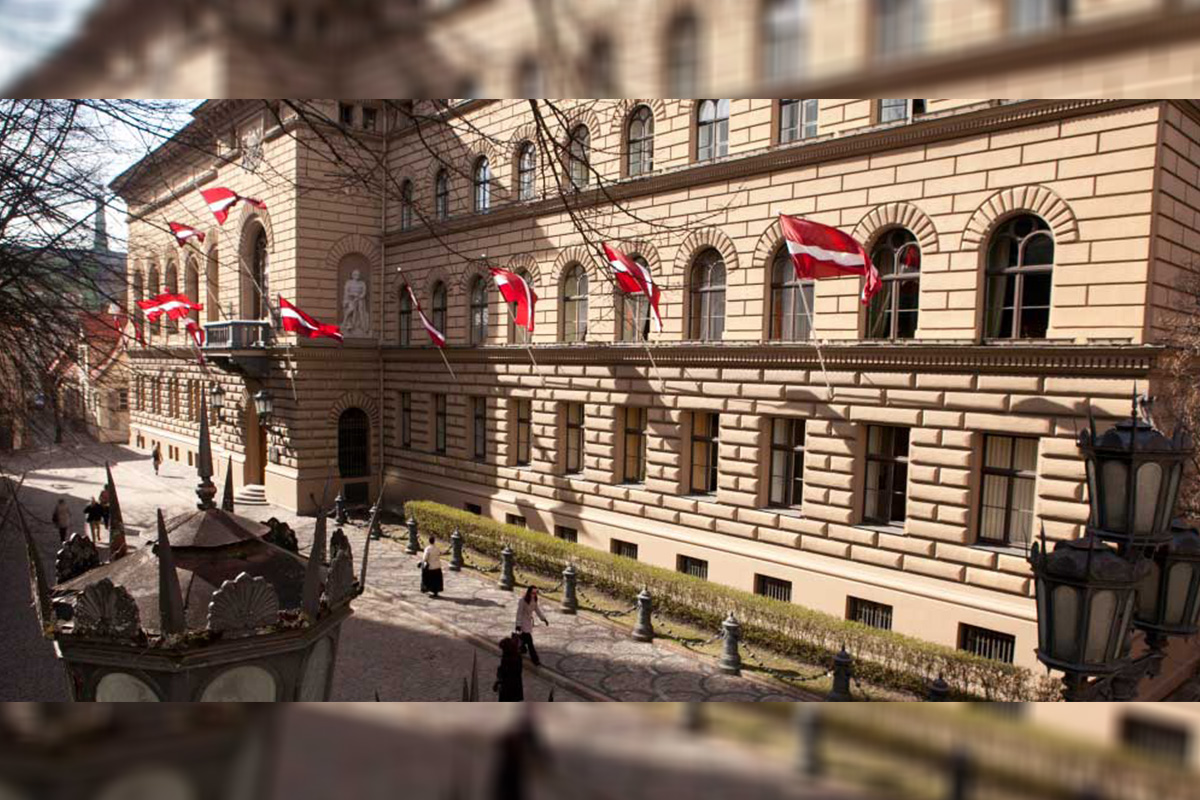 Reading Time:
< 1
minute
The Latvian Parliament (Saeima) has approved at the first reading a bill to ban alimony debtors from gambling, and scheduled a second reading for January 20.
The bill would require operators to ensure that those who owe maintenance payments are not permitted to gamble either in person or online. In order to do so, they must check accounts against the national register of maintenance debtors, with the help of the Lotteries and Gambling Inspectorate, which will create an official data display for licensees.
"The restriction is intended to prevent debtors who do not provide maintenance they owe for a child from using funds unreasonably for entertainment and hobbies," the Saeima said.
The bill was submitted by the government and has already received approval from the Commission for Human Rights and Public Affairs with no objections. If it passes in the second and third reading and is signed into law, the restriction will come into effect on April 1.
Gambling Self-exclusion Increases in Lithuania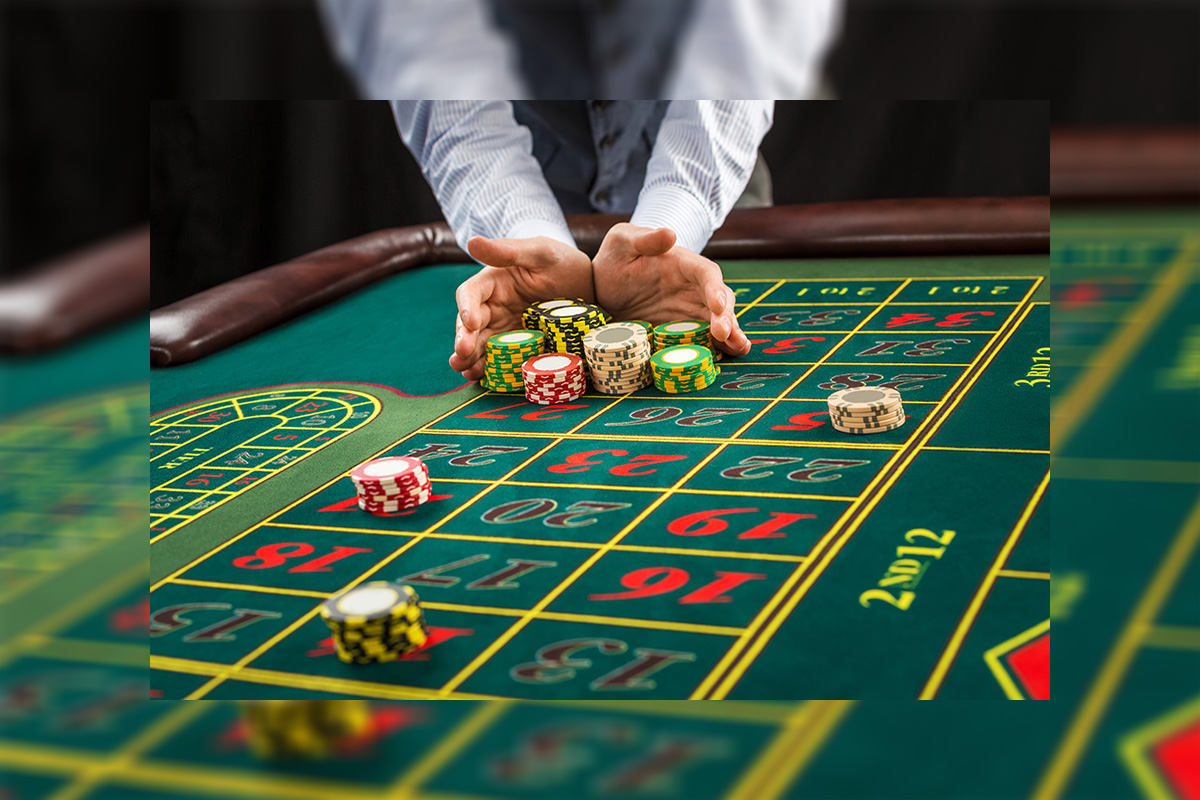 Reading Time:
< 1
minute
According to the Lithuanian Gambling Supervisory Authority, the number of Lithuanians who self-excluded from gambling in 2020 reached 17,348. This shows an increase from the 2019 figure.
There was a rise in the number of women and the number of people aged 31 and 40 years old who self-excluded. The proportion of women who self-excluded increased to 10%, up from 7% last year.
On the other hand, the number of younger people aged 18 to 20 who self-excluded fell from 9% to 6%.
The Supervisory Authority said: "This small change is a possible sign that younger people are starting to look at their gambling more responsibly and that an aid measure such as a limitation on gambling is not necessary for them."
The portion from the 21-30 age group who self-excluded also declined this year, from 52% to 48%, while self-exclusion among those aged 31 to 40 increased from 36% to 42%. The proportion of self-excluded gamblers aged 41-50 remained at 2% and those aged 51 or older at 4%.
Entain Puts Forward €276.4M Offer to Acquire Enlabs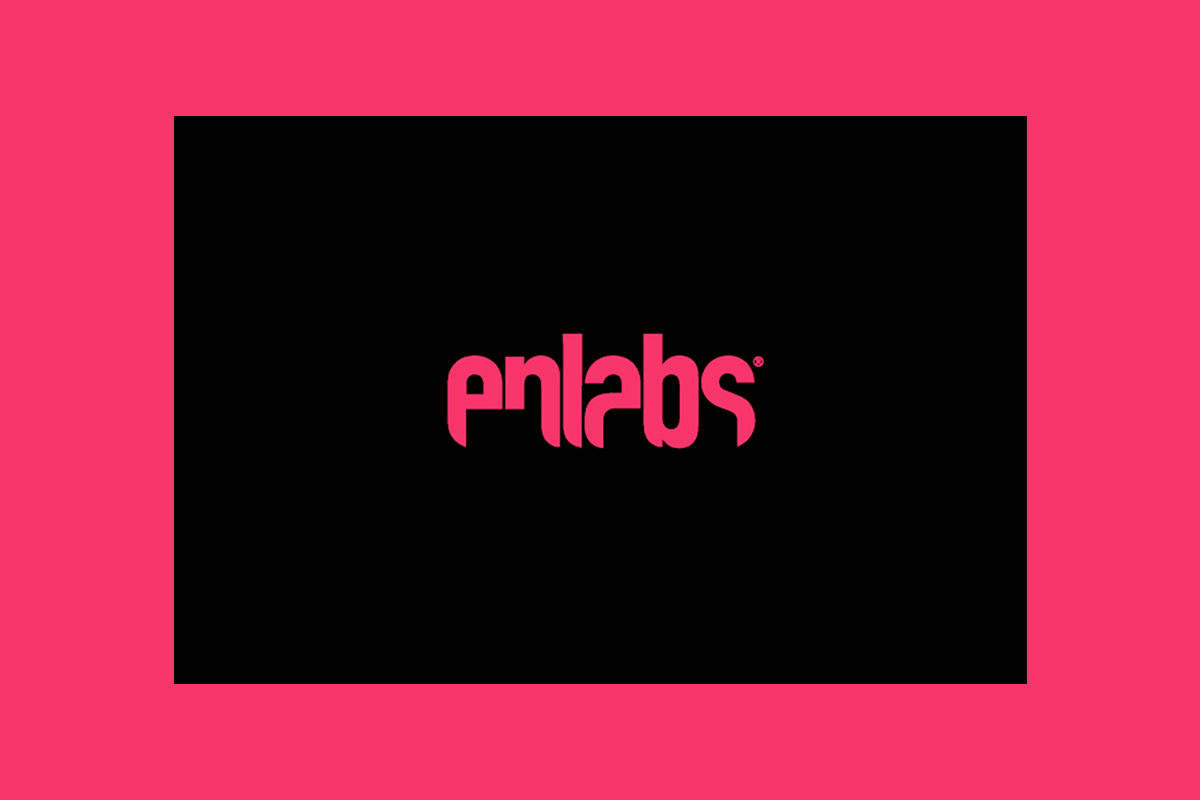 Reading Time:
< 1
minute
Online gambling operator Entain has put forward an offer worth €276.4m to acquire Enlabs.
The cash offer, which would see Entain pay SEK40 for each Enlabs share, has been recommended by the Enlabs board, while shareholders holding 42.2% of the total Enlabs shares have also undertaken to accept the offer.
Entain said the acquisition of Enlabs is directly aligned with its growth strategy of entering locally regulated markets where it does not yet have a presence.
Should the acquisition go ahead, Entain said that it would retain the services of current Enlabs board chairman Niklas Braathen, in order to help to develop the group's operations in the region and its expansion into new markets.
Subject to regulatory approvals and Enlabs shareholders accepting the offer, the transaction is expected to complete before the end of the first quarter.
"The acquisition of Enlabs is perfectly aligned with our strategy of expanding across new regulated international markets. We are hugely excited by the growth opportunities it presents both in its existing markets and through new market opportunities," Shay Segev, chief executive of Entain, said.
"Enlabs is already a strong and rapidly growing business in its own right, but we now have a fantastic opportunity to turbocharge its growth by leveraging the power of our unparalleled proprietary technology, scale, product and marketing expertise," Shay Segev added.
Enlabs' Braathen said: "When Entain's interest to acquire Enlabs emerged, we instantly saw the strategic logic.
"Entain's experience and track record in many different geographic markets, together with its market-leading proprietary technology and world-class marketing skills are key attractions for Enlabs as we look to grow in the Baltics and beyond."