To 2020 and beyond: the future of AI in igaming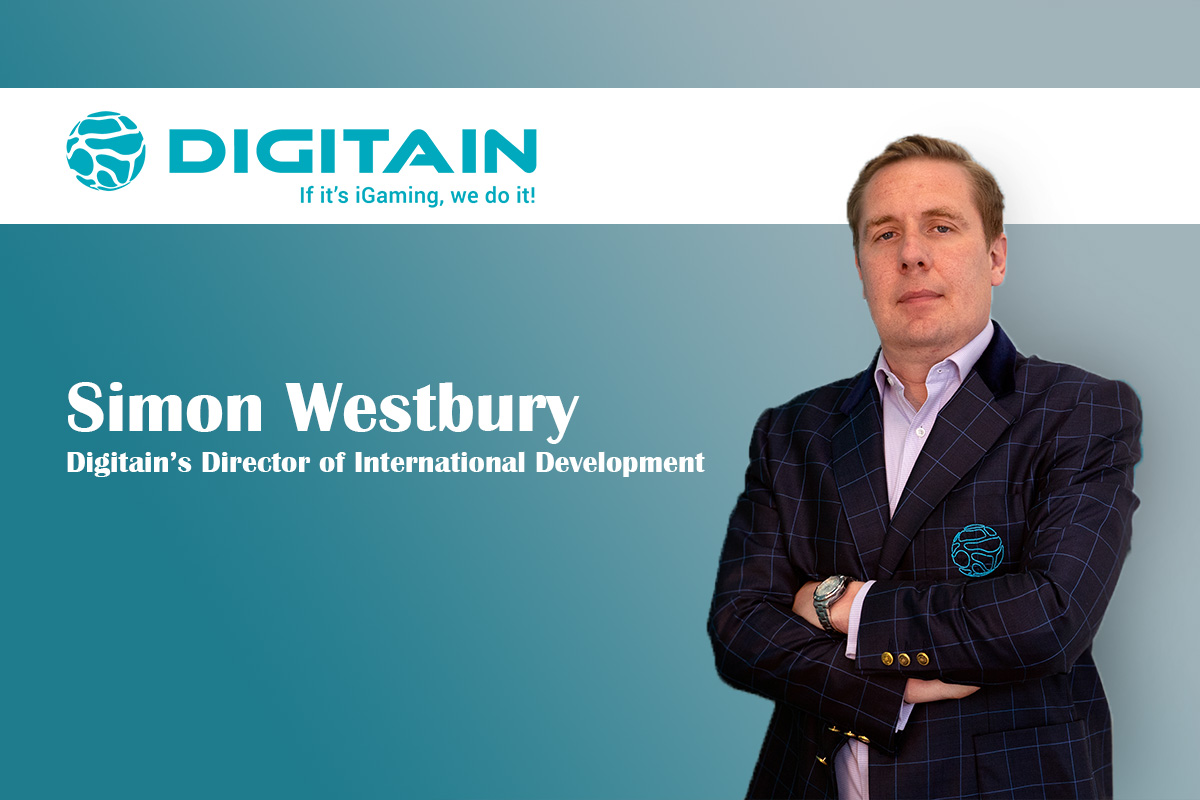 Reading Time:
4
minutes
With Digitain's Director of International Development, Simon Westbury
Our interpretation of artificial intelligence, its progressive role in the world, or its actual relevance to us in any given moment very much depends on our domain of discourse. We've all seen the dystopian movies about the rise of the robots. Elon Musk is talking about self-driving cars soon rendering human-driven vehicles illegal, at least on public roads. One AI "teacher" even apparently improved student marks by 35% compared to its human equivalent – wish I had one when I was at school! Meanwhile, back in our own realm of igaming, just take a stroll around any conference floor and you'll see the majority of stands promising to automate you to the moon and back – and walk your dog while they're at it. Surely they can't all be right, at least right now.
So, let's dispense with fantastical future, and deal in more sober realities. Where are we presently at when it comes to AI? Well, having chaired a panel on the very subject at the recent Eastern European Gaming Summit (EEGS), I'm now in a position to corral and share the thoughts of some top industry experts on artificial intelligence and its current implementations across our industry.
Automated, algorithmic trading is perhaps the most obvious use case for the industry, particularly for in-play betting which has taken over as the main driver for turnover in the UK (up to 70% in some reported cases). However, dig a little deeper or speak to any senior sports trader, and they're still loading up and Excel spreadsheet, enabling macros on formulas, and overseeing the games themselves.
Quantitative models, running off data channeled from global odds markets, can accurately adjust prices and manage risk as things unfold. However, that's it for now. By way of analogy, take chess. The algorithms may now wipe the board with the Grandmasters, but the best human-computer teams still consistently win against the robots. Algorithms can process a myriad of moves, but a more detached risk-management system with man-and-the-machine oversight still has its place. As with every intelligent endeavour, though, AI systems will surpass us one day. So, the costs of running sportsbooks are forever diminishing.
For my part, I'm especially interested in CRM as the next big potential differentiator for our operator partners over the coming year, especially in Europe's more mature market post-GDPR. To which end, I predict that 2020 will be the year of the player journey and player protection. Therefore, it's now up to operators and suppliers to process the myriad data points available nowadays, whilst also securing the best way to stay fully compliant within the tightening grip of worldwide regulation. Which means that both operators and suppliers must start asking the right questions – even basic questions such as: what do I want AI to achieve? I worry some industry peers sometimes expect the solution without taking the trouble to pose the correct question.
Expect the trend towards the personalisation of marketing to pick up its pace. It's all about leveraging the data at your disposal, converting it into actionable insights that can boost your bottom line. Only optimal behavioural data insights and personalising your communication will reliably unlock the door to "dwell" time, not to mention gaining ground on the holy grail goal of knowing your customer from the login – their passions, their proclivities, the offers and bonus that drive engagement, a customised user interface promoting the markets they want. Tags which flag behavioural traits (in-play biases, preferred sports, even a customer's favourite club or player) also offer a personalised and customised experience, configuring all aspects of the customer journey in a responsible, trackable way.
Old-school marketers may baulk at some of our revolutionary code-reliant methods. But at the end of the day, this is simply a question of data processing by a bigger-brained beast. After all, efficient information processing represents the backbone of any intelligent system, and no CRM team can handle these modern-day challenges manually. Basically, AI is a tool to hone and gear up what you can already do manually in order that a more efficient process can ensue. That's true whether you're measuring margin, safeguarding your customers from high-frequency deposits, or installing an optimised marketing campaign to better speak to the customer and elevates their experience.
There's also a danger that regulation is becoming so politicised that new technologies, led by AI, are not being fully adopted in a way that best benefits the customer. That's because regulators simply don't understand AI since their respective CVs do not include any tech or gaming know-how. So, we need to promote effective use cases in order to better articulate the AI proposition and its inherent advantages to the relevant authorities.
Ultimately, my view is AI needs to be fully understood in the specific areas where we seek to employ it. We need to focus on the player in terms of entertainment and protection. We need to cooperate with the regulator in terms and language they quickly comprehend. One challenge which the entertainment AI disruptors of Netflix and Amazon have is that they cannot sell cross-platform. In our own industry, from an operator POV, we can. Accordingly, we've since seen a lot of stuff around request-a-bet and build-a-bet formats, so we're getting some sort of worthwhile personalisation. Nevertheless, we can perform far better as we embrace machine-learning techniques. In fact, this represents one of Digitain's central focuses – understanding the wealth of data we have and using the algorithms to produce a gaming equivalent of the Netflix experience, Betflix so to speak.
I concluded my seminar in Sofia by asking the panel to assign a percentage as to where we currently are when it comes to exploiting AI in gaming. Their answers varied between five and 20%. And while such predictions invariably aren't worth the paper they're written on, considering tech's take-off potential (please pester a professor to explain the doubling power of Moore's law!), we all agreed that we have barely begun to scratch the surface here.
Whatever the immediate future, it's an exciting time at present if you're operating in one of the most progressive and tech-friendly industries around. We've now put our powerhouse sportsbook platform in sync with these advances in automated processing. Those operators marooned on legacy technology, however, now have a new raft of agile bookmakers nipping at their heels. At the same time, others who own their own tech are capable of pulling away from the field. If I was stuck on a legacy platform, I'd be very concerned right now.
Author: Simon Westbury

F1 Esports Series Pro Championship presented by Aramco heads to iconic trio of circuits for Event 2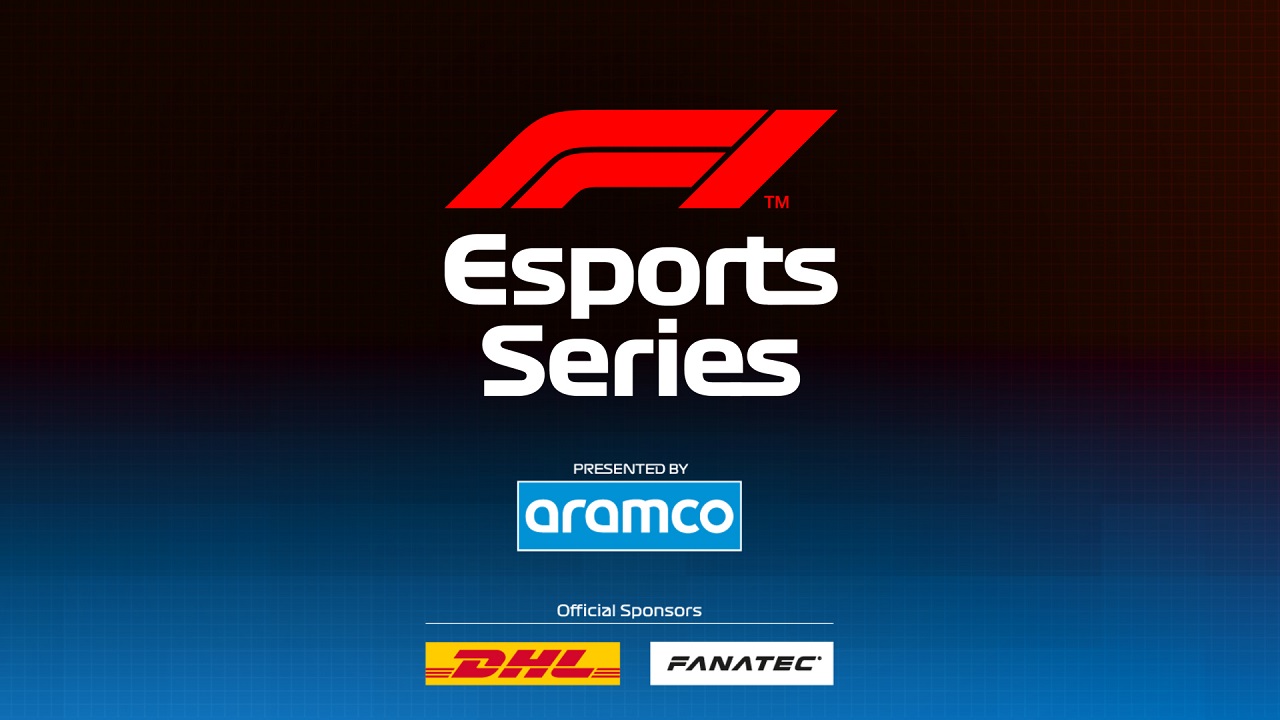 Reading Time:
3
minutes
This year's F1 Esports Series Pro Championship presented by Aramco started with a bang as we were treated to three thrilling races in Event 1, with Aston Martin's Lucas Blakeley securing his first ever F1 Esports Series victory, before reigning champion Jarno Opmeer showed he won't give up his crown without a fight with back-to-back wins which put him and Mercedes at the top of the Drivers' Championship and Teams' Championship standings respectively.
Event 2 sees the drivers take on three of the most iconic circuits in motorsport, as they get ready to do battle at Silverstone and Monza on Wednesday, before attention turns to Spa on Thursday. While the Pro Championship is only a quarter of the way through, picking up points here will be crucial as teams fight to get their hands on a share of the $750,000 prize pot.
The live shows will be streamed online via official Formula 1 channels on Faceboo, YouTube, Twitch and Huya, as well as broadcast on television by select international partners including the likes of Sky, ESPN and Fox Sports, whilst Qualifying show content will be streamed exclusively on Twitch and YouTube.
Please see the table below for the full breakdown of the platform splits so you don't miss a moment of the action this week:
Day

Session

Time (BST)

Coverage

Wednesday 27 October

Qualifying Show 1
(featuring Quali. 1 highlights and Quali. 2 live)

15:30 – 16:45

Twitch & YouTube

Evening Show 1
(featuring Quali. 1 and Quali. 2 highlights, Race 1 re-run and Race 2 live)

19:30 – 21:00

TV & Online

Thursday 28 October

Qualifying Show 2
(featuring Qualifying 3 live)

15:30 – 16:45

Twitch & YouTube

Evening Show 2
(featuring Quali/Race 1 and Quali/Race 2 highlights, Quali. 3 highlights and Race 3 live)

19:30 – 21:00

TV & Online
Ahead of this week's Event 2, we spoke with four drivers, all looking to build on impressive performances in Event 1, with all quotes below available for use in editorial.
Marcel Kiefer – Red Bull
"The level of competitiveness is definitely super high this year. One of the new guys that has come in Bari Boroumand is super quick and I would already rate him as one of the fastest on the grid. What he's done in league racing and his raw pace is super fast. There are definitely a few additions to the grid that are super quick. The speed of everyone probably does mean that it is more competitive than last year."
Lucas Blakeley – Aston Martin
"We have got a lot more things right this year from the beginning. I've put a lot of work in personally in the off season for months and months, not necessarily on the F1 game. I focussed on utilising every aspect that would help me to go quick and that doesn't necessarily mean improving lines into corners. I've been optimising every area that I physically can and I've become a more complete driver."
Sebastian Job – Alpha Tauri
"The one thing I've learnt is to surround yourself with people that are better than you and then you can learn from them. That's what I've done coming to a new game, I'm surrounded by people that are better than me at this game and it gives me the perfect way to improve. The speed at which I'm improving is really promising and that's because of my teammates."
Josh Idowu – McLaren
"We're looking very strong [heading into Event 2], in particular Bari [Boroumand] who had some crazy pace from the first Event especially in qualifying which I would say is the hardest part. Once he can get it together in the race, I would expect a lot of wins from him."
WePlay Collectibles: See You at OpenSea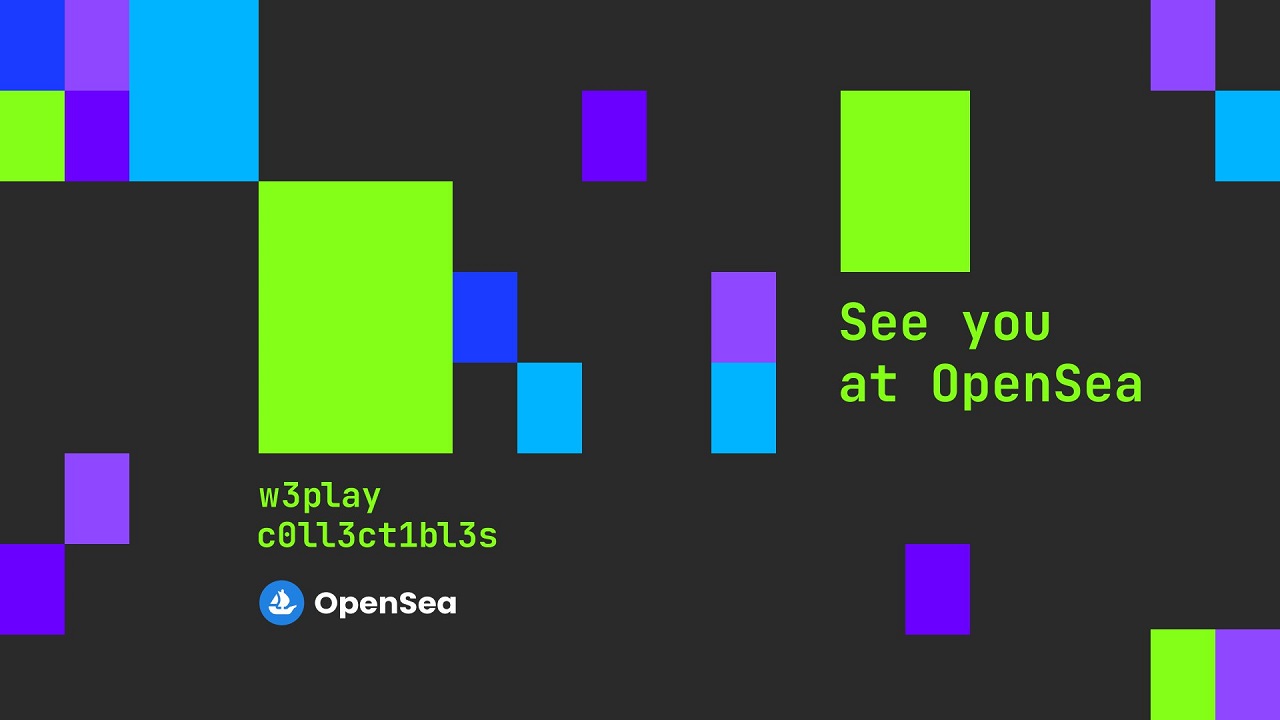 Reading Time:
2
minutes
The WePlay Collectibles non-fungible tokens hit the OpenSea marketplace.
The first NFT collection from WePlay Collectibles on the OpenSea NFT marketplace, "Shooter: from A to Z," will drop in November. 50% of the collection's token sales and the additional NFT Trophy token will go as Runner-up Award to the team that will take second place in the WePlay Academy League Season 2.
OpenSea is the world's first and one of the largest digital marketplaces where people buy and sell exclusive crypto assets. It is in this NFT marketplace that WePlay Collectibles will release the first tokens — A and B — from the alphabet NFT collection "Shooter: from A to Z" on November 1. Between November 1 and 13, WePlay Collectibles will auction two more tokens daily on the platform.
"Shooter: from A to Z" will include 26 unique tokens, one for each letter of the alphabet. The things that are near and dear to shooter fans have been minted to become one-of-a-kind NFT items — the collection consists of notable words and phrases associated with popular first-person shooter games. Fans may try to get them all or choose a special one they like the most. All released tokens of the collection can be found on the official WePlay Collectibles website.
Participation in the auction is a chance to snatch a unique digital item and support esports in general. WePlay Collectibles endorses budding esports teams, so half of the total token sales of the "Shooter: from A to Z" collection and additional NFT Trophy token will go towards cheering up the team that lost in the finals as the Runner-up Award within the WePlay Academy League Season 2.
The WePlay Academy League is a training ground for academies of the world's leading CS:GO organizations. The league provides up-and-coming players a real tournament setting to help the participants grow and hopefully find themselves on the main roster of the team one day.
The Runner-up Award was created to reflect the main vision of the WePlay Academy League project. There's no rise without a fall on the professional esports scene. The WePlay Academy League youngsters should get through this, and WePlay Collectibles will help to cushion the first fall.
Once a token is released, collectors will have 24 hours to place their bids, so stay tuned for upcoming news.
"When creating our collection, we focused on designing an entertaining collection based on memes from the heart of the esports community and helping novice fans get to know esports better. Besides, we're certain that "Shooter: from A to Z" fits the WePlay Academy League philosophy.
The goal of the WePlay Academy League is to nurture and train up-and-coming CS:GO players, while the collection intends to teach or remind the audience about the unusual and amusing terminology of this discipline. Buyers purchase tokens and boost the development of the WePlay Academy League project and novice teams.
Plus, the very idea of ​​the Runner-up Award matches the WePlay Academy League approach. A never-give-up attitude is the main message that we are sending via this collection because it's also a challenge for us," says Alena Dalskaya-Latosiewicz, chief communications officer at WePlay Holding and project lead at WePlay Collectibles.
Everything you need to know about VCT Game Changers EMEA #2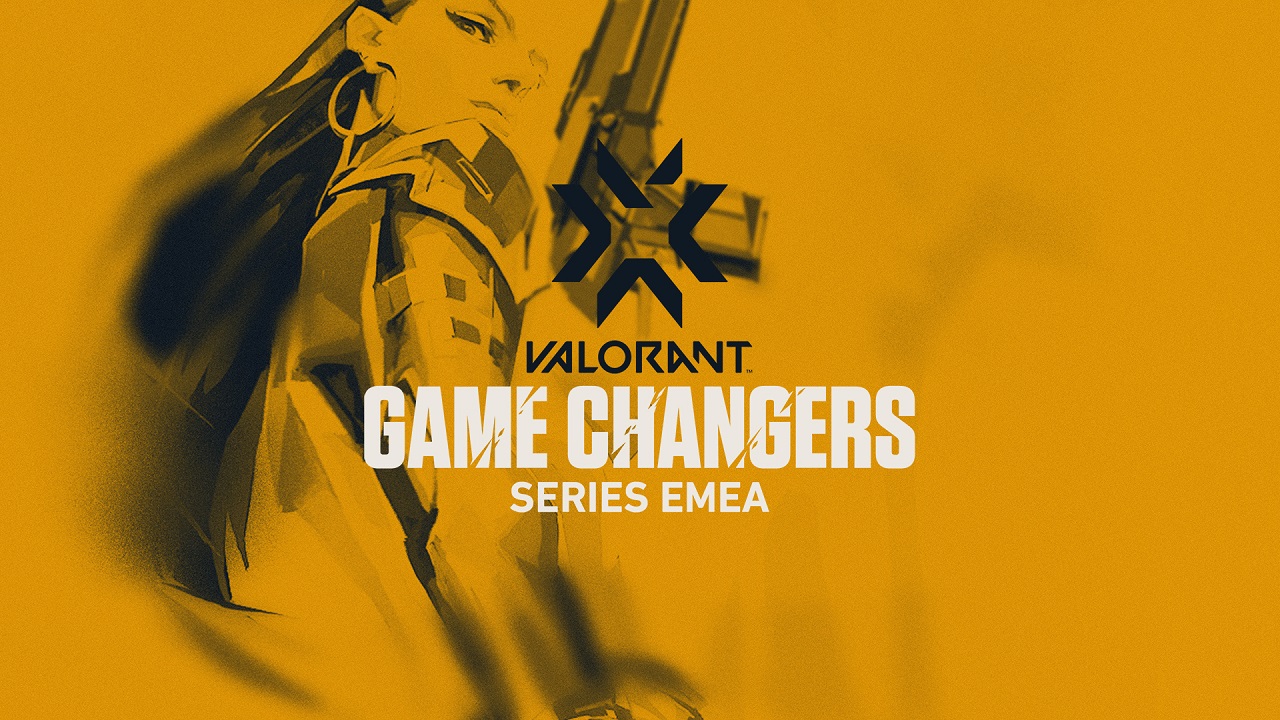 Reading Time:
3
minutes
58 teams of fierce competitors are set to battle it out in the next iteration of the groundbreaking VCT Game Changers EMEA tournament series next week – and we've got something very exciting to share with you all before then!
Review VCT Game Changers EMEA Series #1
With the first VCT Game Changers EMEA tournament concluded, our teams have proven they are #HERETOSLAY, – and now it's time to show that VCT Game Changers EMEA is here to stay!
True to VCT Game Changers EMEAs goal of fostering an inclusive environment for competition and creating new opportunities for women to shine in the VALORANT esports ecosystem, an astonishing total of 49 Teams registered for the first VCT Game Changers EMEA tournament, which took place between September 27 – October 3 this year The top spot was taken by TENSTAR Nova  following a valiant fight against Rix.GG after a week long competition, with the final score standing 3:1 in favor of TENSTAR Nova
This translates to 272 players (including subs) from 36 countries in the EMEA region, with the largest number of players coming from Turkey, followed by Russia and France.
VCT Game Changers EMEA Series #1 boasted 21,933  peak viewers with over 189,000 hours watched across platforms and simultaneous co-streams presented by our 12 Watch Party Hosts. The hosts have also committed to host the upcoming tournaments as well, making Game Changers EMEA accessible in 7 languages
Vera Wienken, Brand Manager DACH at Riot Games said: "We couldn't be more proud about our first achievements. It's awesome seeing these women competing on such a high level and vocalizing their dedication and positive feedback publicly. We see more and more esports organizations signing talents, which is a huge success and will allow us as a region to thrive together towards a more diverse VALORANT esports ecosystem. This is only the beginning, we are here to slay."
And following the roaring success of our first series, we're happy to announce that Series #2 and beyond will be backed by an incredible new partner ready to join the fray!
HyperX partners with VCT Game Changers EMEA!
We're delighted to reveal HyperX as our Main Partner for VCT Game Changers for the remainder of our first season! HyperX is integral to the VALORANT esports community and we're excited to have them on board to help us push VCT Game Changers EMEA to the next level.
"At HyperX we celebrate and empower all gamers to be their best. The VALORANT Game Changers tournament is an incredible initiative that lifts all women to the forefront of competitive gaming, an area which needs to be improved to ensure inclusivity in gaming and esports. We're proud to support the VALORANT Game Changers series in EMEA and look forward to witnessing the next generation of a more gender equal esport."  Said Jessany Van't Hoff, Head of Global Gaming Partnerships for HyperX.
What's next? Looking ahead to VCT Game Changers EMEA Series #2
We're immensely proud of VCT Game Changers Series #1 – so much so that we're excited to do it all again!
VCT Game Changers EMEA Series #2 will kick off later next Monday as up to 64 all-women teams will battle it out for the lion's share of the €20,000 prize pool. Series #2 will begin on October 25, with the final game closing out on October 31 in an action-packed week showcasing the best of the best female VALORANT talent EMEA has to offer.
And after watching Series #1, we know that some of these squads are ready to turn up all guns blazing! With that in mind, here are some of teams you should definitely keep an eye out for:
Rix.GG Lightning

The Rix.gg Lightning squad showed they are a force to be reckoned with in the last Series, securing second place after a strong showing against rival squad, TENSTAR Nova. Rix.GG has already established itself as an impressive org within the UK and are known for their fighting spirit during heavy competitions. On their return to Series #2, expect them to come back with a vengeance!

TENSTAR NOVA

TENSTAR Nova are our reigning champs after taking down Rix.GG in VCT Game Changers Series #1, and snagging the biggest slice of the prize pool on offer. The teams return to Series #2 will surely put the other teams on red-alert.

Oxygen Esports

Oxygen Esports were our third place winners of VCT Game Changers Series #1 and showed tremendous determination throughout the competition. With a roster of fantastic players and the hunger to fight for the crown, this Turkish side is definitely one to keep an eye on in Series #2.

The Originals

After securing fourth place in Series #1, The Originals will be aiming for numerous successful rematches this time around. We're expecting big things from this new team, and we can know their squad are thinking the same thing.