To 2020 and beyond: the future of AI in igaming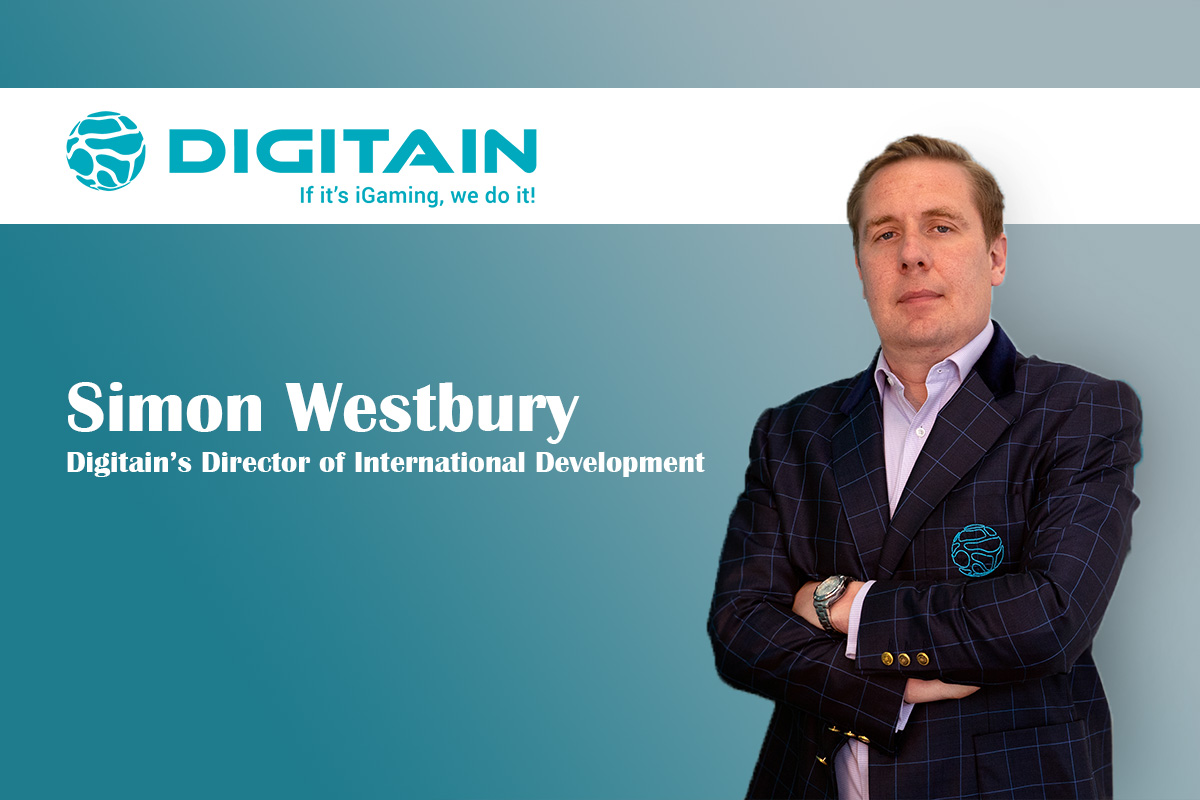 Reading Time:
4
minutes
With Digitain's Director of International Development, Simon Westbury
Our interpretation of artificial intelligence, its progressive role in the world, or its actual relevance to us in any given moment very much depends on our domain of discourse. We've all seen the dystopian movies about the rise of the robots. Elon Musk is talking about self-driving cars soon rendering human-driven vehicles illegal, at least on public roads. One AI "teacher" even apparently improved student marks by 35% compared to its human equivalent – wish I had one when I was at school! Meanwhile, back in our own realm of igaming, just take a stroll around any conference floor and you'll see the majority of stands promising to automate you to the moon and back – and walk your dog while they're at it. Surely they can't all be right, at least right now.
So, let's dispense with fantastical future, and deal in more sober realities. Where are we presently at when it comes to AI? Well, having chaired a panel on the very subject at the recent Eastern European Gaming Summit (EEGS), I'm now in a position to corral and share the thoughts of some top industry experts on artificial intelligence and its current implementations across our industry.
Automated, algorithmic trading is perhaps the most obvious use case for the industry, particularly for in-play betting which has taken over as the main driver for turnover in the UK (up to 70% in some reported cases). However, dig a little deeper or speak to any senior sports trader, and they're still loading up and Excel spreadsheet, enabling macros on formulas, and overseeing the games themselves.
Quantitative models, running off data channeled from global odds markets, can accurately adjust prices and manage risk as things unfold. However, that's it for now. By way of analogy, take chess. The algorithms may now wipe the board with the Grandmasters, but the best human-computer teams still consistently win against the robots. Algorithms can process a myriad of moves, but a more detached risk-management system with man-and-the-machine oversight still has its place. As with every intelligent endeavour, though, AI systems will surpass us one day. So, the costs of running sportsbooks are forever diminishing.
For my part, I'm especially interested in CRM as the next big potential differentiator for our operator partners over the coming year, especially in Europe's more mature market post-GDPR. To which end, I predict that 2020 will be the year of the player journey and player protection. Therefore, it's now up to operators and suppliers to process the myriad data points available nowadays, whilst also securing the best way to stay fully compliant within the tightening grip of worldwide regulation. Which means that both operators and suppliers must start asking the right questions – even basic questions such as: what do I want AI to achieve? I worry some industry peers sometimes expect the solution without taking the trouble to pose the correct question.
Expect the trend towards the personalisation of marketing to pick up its pace. It's all about leveraging the data at your disposal, converting it into actionable insights that can boost your bottom line. Only optimal behavioural data insights and personalising your communication will reliably unlock the door to "dwell" time, not to mention gaining ground on the holy grail goal of knowing your customer from the login – their passions, their proclivities, the offers and bonus that drive engagement, a customised user interface promoting the markets they want. Tags which flag behavioural traits (in-play biases, preferred sports, even a customer's favourite club or player) also offer a personalised and customised experience, configuring all aspects of the customer journey in a responsible, trackable way.
Old-school marketers may baulk at some of our revolutionary code-reliant methods. But at the end of the day, this is simply a question of data processing by a bigger-brained beast. After all, efficient information processing represents the backbone of any intelligent system, and no CRM team can handle these modern-day challenges manually. Basically, AI is a tool to hone and gear up what you can already do manually in order that a more efficient process can ensue. That's true whether you're measuring margin, safeguarding your customers from high-frequency deposits, or installing an optimised marketing campaign to better speak to the customer and elevates their experience.
There's also a danger that regulation is becoming so politicised that new technologies, led by AI, are not being fully adopted in a way that best benefits the customer. That's because regulators simply don't understand AI since their respective CVs do not include any tech or gaming know-how. So, we need to promote effective use cases in order to better articulate the AI proposition and its inherent advantages to the relevant authorities.
Ultimately, my view is AI needs to be fully understood in the specific areas where we seek to employ it. We need to focus on the player in terms of entertainment and protection. We need to cooperate with the regulator in terms and language they quickly comprehend. One challenge which the entertainment AI disruptors of Netflix and Amazon have is that they cannot sell cross-platform. In our own industry, from an operator POV, we can. Accordingly, we've since seen a lot of stuff around request-a-bet and build-a-bet formats, so we're getting some sort of worthwhile personalisation. Nevertheless, we can perform far better as we embrace machine-learning techniques. In fact, this represents one of Digitain's central focuses – understanding the wealth of data we have and using the algorithms to produce a gaming equivalent of the Netflix experience, Betflix so to speak.
I concluded my seminar in Sofia by asking the panel to assign a percentage as to where we currently are when it comes to exploiting AI in gaming. Their answers varied between five and 20%. And while such predictions invariably aren't worth the paper they're written on, considering tech's take-off potential (please pester a professor to explain the doubling power of Moore's law!), we all agreed that we have barely begun to scratch the surface here.
Whatever the immediate future, it's an exciting time at present if you're operating in one of the most progressive and tech-friendly industries around. We've now put our powerhouse sportsbook platform in sync with these advances in automated processing. Those operators marooned on legacy technology, however, now have a new raft of agile bookmakers nipping at their heels. At the same time, others who own their own tech are capable of pulling away from the field. If I was stuck on a legacy platform, I'd be very concerned right now.
Author: Simon Westbury

The successful Super Stars saga from Red Rake Gaming continues with the release of Super 20 Stars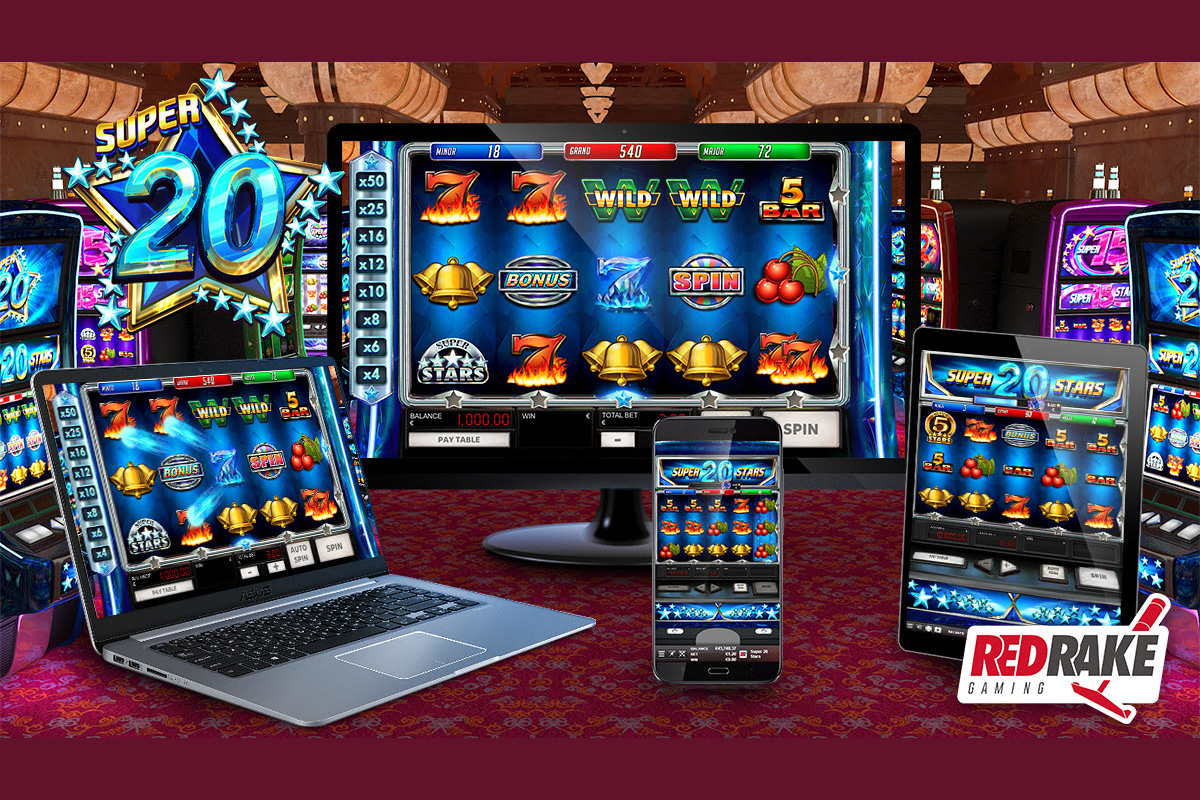 Reading Time:
2
minutes
The innovative online casino game provider, Red Rake Gaming, has released the long-awaited video slot Super 20 Stars today, for all fans of the Super series. It is a 5×3 reel video slot that offers all the features from the Super series of games, along with some new crystal symbols with impressive multipliers.
An innovative feature called Crystallize Symbols has been added to this new video slot, previously unavailable in any of the other games in the Super series. It causes symbols to crystallize after a blue star appears at the bottom of the screen, along with another one to the right, which signals a position in the rows. Once these blue stars appear the feature will begin. The symbol in the position that has been signaled will crystallize, and in turn it will crystallize all the other symbols of the same type. Once they have been crystallized a side bar with multipliers will appear, and the win awarded by the crystal symbol will be multiplied by a random value of up to x50. This feature keeps the excitement going from beginning to end.
This new slot game also includes all the best wins from the massively successful Super 5, Super 7, Super 10, Super 12 and Super 15 Stars. All these games are very well-known and popular with all Red Rake Gaming players.
One of these features is the Star Fusion Minigame, which appears in Super 15 Stars. This minigame is activated by filling the progress bar that appears on the side of the screen, and it gives you the chance to obtain even more wins by combining Super 15 symbols to form bigger symbols. This feature keeps the excitement going from beginning to end.
Super 12 symbol launches the "Lucky Stars" feature. The symbol is converted into 3 stars which remain fixed and offers 3 free spins to players going back to start the counter again with each additional star. Throughout this feature, players also have the possibility to accumulate wins in the "Minor, Major and Grand" Jackpots which are delivered when it finishes.
The Super 10 symbol activates the exciting "Super 10 Mini-Slot" which delivers very interesting wins as well as instant free spins, multipliers or the "Roulette Frenzy" win.
The Super 7 stars symbol appears on the central reel and expands, remaining fixed and launching a Respin of the other reels.
The Super 5 stars symbols multiplies the bet up to x200 and the "Roulette Bonus" delivers mouth-watering wins. The players will also be able to enjoy free spins after the appearance of the 3 bonus symbols. A comprehensive video slot which will keep players eager and attentive at all times.
Super 20 Stars is being released today, 29 July, although it was recently launched exclusively with various operators, so many players are already enjoying this fantastic slot game and generating great results for Red Rake Gaming partners. As with all our other slot games, it also works with the Red Rake Gaming tournament tool, to offer gamers even more excitement and gaming options.
Will you be following the Super series? We hope so. You'll then be able to continue enjoying these slot games that have already become a firm favourite for so many players all over the world.
Play'n GO Return to Asgard with Odin: Protector of the Realms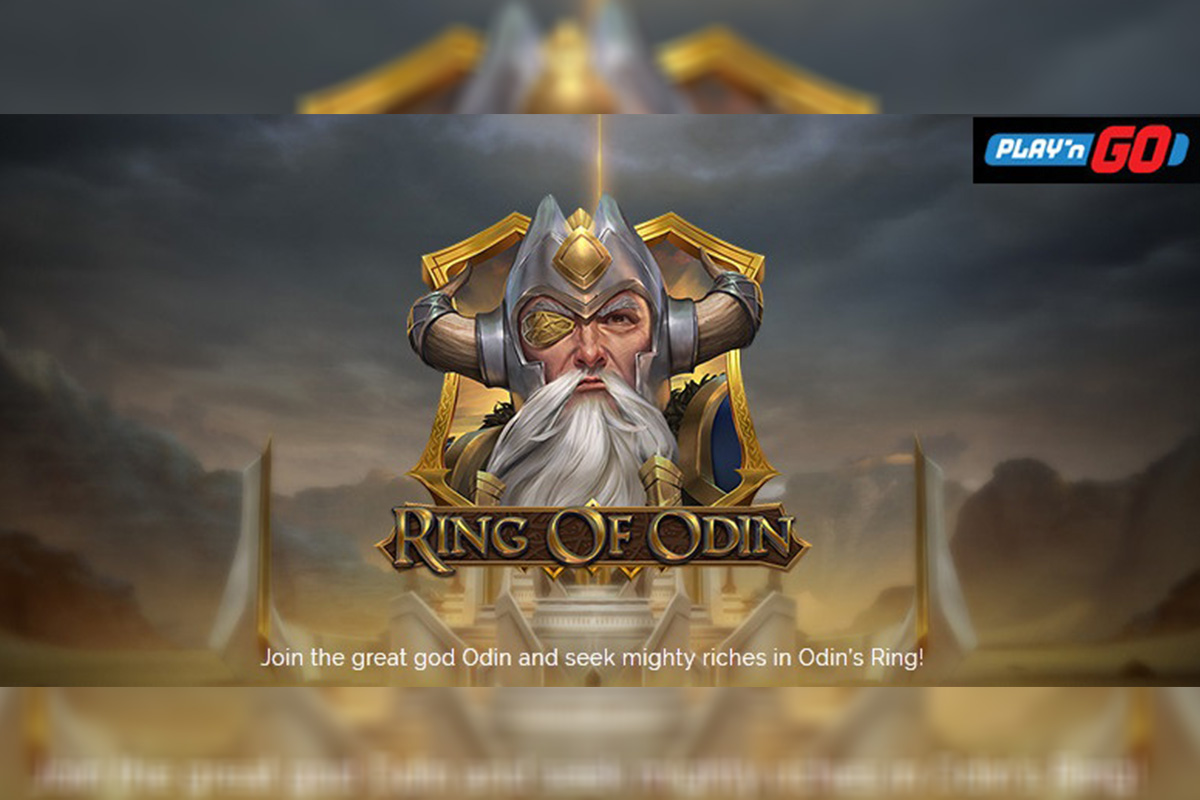 Reading Time:
< 1
minute
Play'n GO enter the world of Norse mythology once again with their latest game, Odin: Protector of the Realms. 
The game revolves around Norse God, Odin, who remains to protect Asgard from oncoming attacks while Thor and the other gods defend the Realm. Players must harness Odin's magical powers to defeat Asgard's enemies.
Like Honey Rush and Vortex, this epic cascading grid slot game sees a creative use of a hexagonal grid; players are encouraged to harness Odin's power to increase the size of their win. With 37 symbols to match, this is all about the long game; however, collecting big clusters – thanks to the hexagonal design – to complete the grid is devised to create immediate player satisfaction.
Players can summon three of Odin's powers: Power, Glory and Wisdom. Power will trigger the charge feature where two symbols are selected and destroyed. Glory can trigger several WILDs to the grid, while Wisdom sees Odin randomly upgrading the central symbol and its matching symbols within the grid.
Known for their attention to detail, Play'n GO encapsulates rich narratives and intricate artwork throughout this series of games for a super-immersive experience. In addition, power symbols ring true to Norse mythology with motifs such as Thor's Hammer and Frithiof's Angurvadal.
Fans of Play'n GO's Viking mythology saga, which includes the popular titles Viking Runecraft and Faces of Freya, are in for a treat with this sequel to Ring of Odin. So, why are Viking-inspired games so popular? Head of Games, Charlotte Miliziano, had this to say:
"Mythology is one of our most popular themes as it casts the way for rich narratives and awe-inspiring artwork that our players just can't get enough of; lighting, thunder, and magic – what's not to love?"
Odin: Protector of the Realms is available to play online today.
ESPORTS AWARDS NAMES MAKE-A-WISH AS ITS OFFICIAL CHARITY PARTNER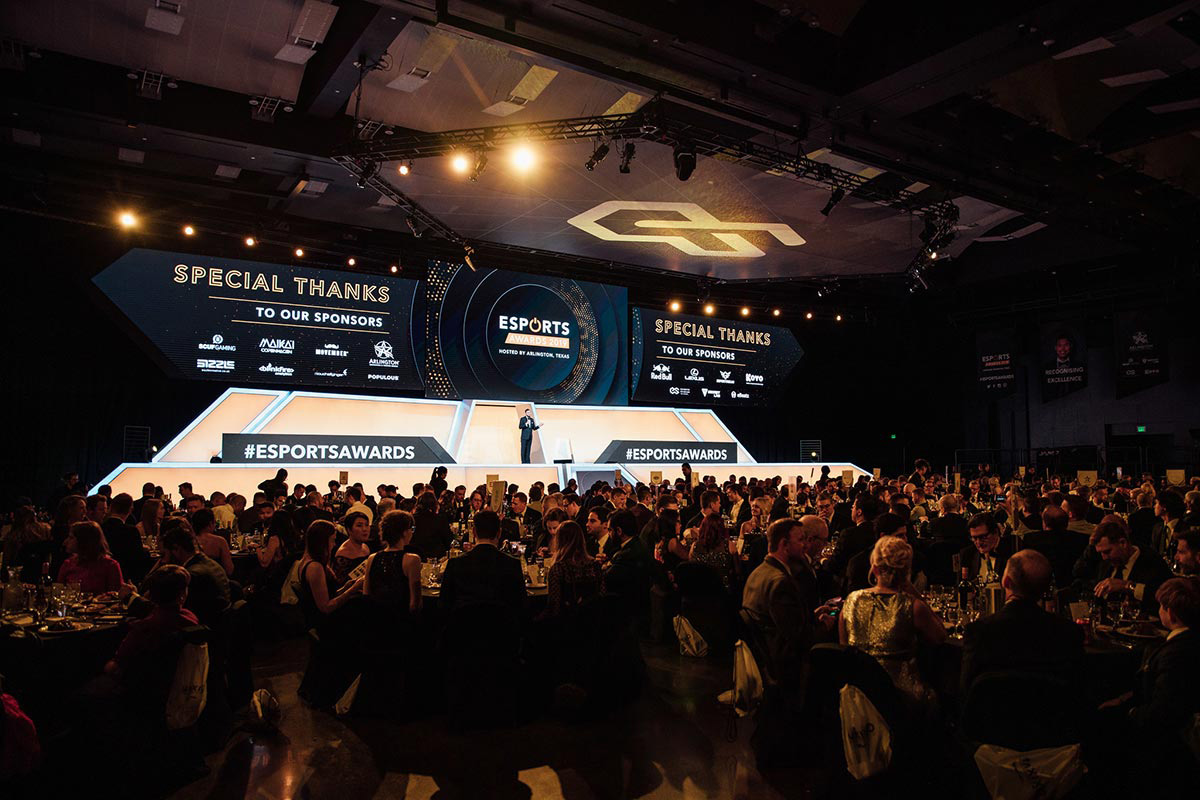 Reading Time:
< 1
minute
The Esports Awards, the most prestigious night in the esports calendar, is excited to reveal Make-A-Wish as its Official Charity Partner for 2021. The partnership will see the Esports Awards and Make-A-Wish work closely together on a whole host of activities including charity auctions, live streams, with lots more to be announced in the coming months.
This year the Esports Awards will return to the Esports Stadium Arlington, Texas on November 20th where it will celebrate and honour every corner of the industry on the biggest night in the esports calendar. The Esports Awards will work on a charity campaign in the run up to the awards to encourage its community to help raise funds for Make-A-Wish.
"When Make-A-Wish explained that gaming-related wishes had seen an increase we knew that we wanted to help facilitate as many wishes as possible. The Esports Awards aims to bring the esports and gaming industry community together under one roof and we are hoping to provide these incredibly brave young people with a fantastic experience and the opportunity to meet their heroes. We have lots planned in the coming months and we look forward to helping raise as much funding as we can," said Michael Ashford, CEO, Esports Awards.
"This collaboration with Esports Awards came at an opportune time as we have seen an exponential increase of gaming-related wishes during the pandemic. We are delighted to be working with Esports Awards to bring hope, strength and joy to our wish children worldwide. Together, we are one step closer to being able to grant the wish of every eligible child", says Luciano Manzo, President and CEO of Make-A- Wish® International.