Pro Gamer Tips Every Every Newbie Should Know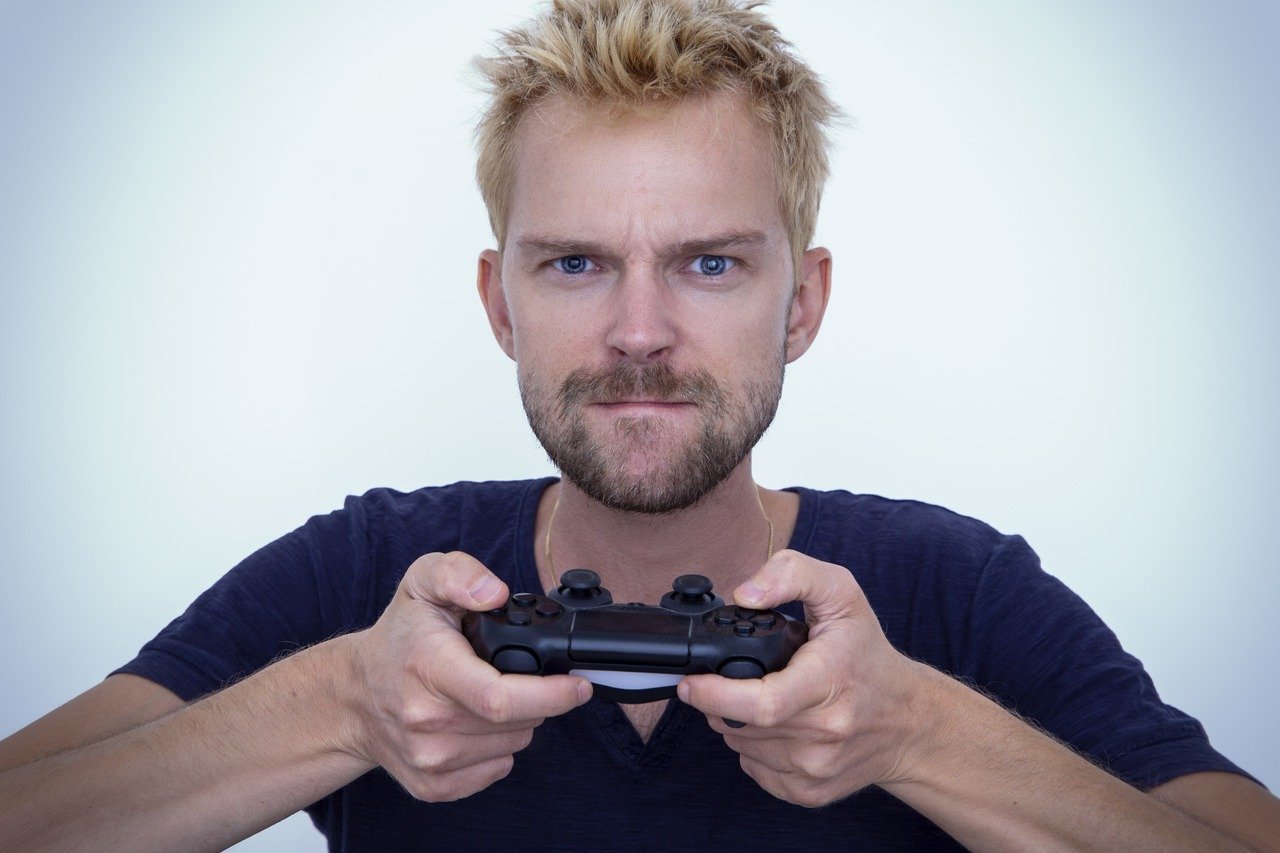 Reading Time:
4
minutes
Gaming continues to grow in popularity, especially with almost everyone being stuck indoors. Pro gaming has its own world, with tournaments paying six-figure salaries when it's done right. Didn't think gaming was such a lucrative sport? Think again. Pro gaming is not for the weak at heart – it takes time and dedication to rise to the challenge. Things also get very dirty the higher a user goes. That's why having a VPN to mask location and provide anonymity is key. It's also important to know what to do when playing, especially when things go a little crazy. These tips should help.
Read more below:
It's always best to practice whenever you can no matter what game you're playing. Pro gamers are not only consistent, but they play ALL THE TIME. They consider this a job (and some of them get paid to play, too) that they work to advance in their skill level. It's always important to play with others who are better than you. When moving up in skill, the challenger should be someone that's above the user.
Even when attempting to become a pro gamer, having a back-up plan is important. Many people have aspirations, but remaining in their current job or staying in school. While some professional gamers have been very successful in supporting themselves in tournaments or other competitions, the key is having a main source of income while getting better at the craft.
Being successful in any field means doing the work. Making an effort to study others who have excelled is great. There are many videos of gamers that can be studied to learn the tactics and tricks they use. These professional gamers have done this for years and good information can be taken from watching them, then practicing what was learned.
Playing the game means putting in the hours needed to get it done. That means working on specific things. Making a plan to perfect each component one by one. This should happen one by one over time. The goal is to be able to overcome each opponent by attacking their weaknesses.
Users can't do this alone. It's important to become part of a gaming community where people share ideas, techniques and help one another in becoming better. There are many places that have forums to discuss new games, mastering certain things and perfecting strategy. Doing this in addition to playing with friends or colleagues can help hone the craft while building a positive reputation.
Yes, we've already said it once but have to say it again. No one gets better without doing the work. Did you know top pro gamers often live together and play against each other for hours every single day? While it sounds a bit much, these people have dedicated themselves to the art of gaming and want to get everything they can out of it. For them, it's an investment that will have huge rewards over time. That's a mindset a newbie must adopt to be successful.
When first starting out, a user may consider themselves to be a good player – until they start playing against the pros. A loss should be expected, as it teaches lessons on where the focus should be and new things to implement. Losing helps become a better player, but it can be frustrating at times because gamers are well known for talking a lot of trash. This is not an area for the weak, and good gamers have thick skin and nerves of steel.
While practicing is key, a player's life needs balance for everything to make sense. Being online all the time isn't healthy – even if it is for work. There should be a schedule to follow that allows the user to interact with others outside of the gaming world. Taking a walk outside and doing other activities will add perspective.
Someone could be the best player among friends and want to have a career as a professional gamer but it may not be in the cards. This is a strenuous, stressful career choice that requires mental and physical agility to excel and succeed. Top players have been doing it for years, and have reprogrammed their bodies to adapt, as well as their minds. Just because someone is good at something doesn't mean they are cut out to be the very best.
Determination will take someone far – it's truly a mindset that must be reprogrammed and reshaped over time. While becoming a pro gamer may be difficult, it's not unheard of for someone new to come for the throne. In fact, it happens all the time. The player must know what they want and dedicate themselves to their craft. This makes the difference now and in the future.
Most of the pro gamers all over the world use VPNs to ensure their games are uninterrupted. They also use VPNs to play new games from different countries and play against top players in those areas. Hackers love challenging pro gamers in an attempt to get their information from the internet. There have been instances where pro gamers have had intruders at their addresses due to someone hacking their personal information from a game server and being malicious.
The key to getting the right VPN is to look for certain things: are they recording what's being done? Is there a kill switch? Can you hop from server to server? How fast does it stream? All these answers make a difference in the gaming world.
It's difficult to consider the implications, but as a professional gamer, the stakes are always high – in reputation, money, and safety. Is it a consideration most should have? Absolutely. The possibility of playing around the country from home is tempting and fun. The goal is keeping the eye on the prize by using these tips to get started as a newbie in a new career that has its crazy moments but may end up being one of the most lucrative opportunities on the planet. Who doesn't want to say they work from home playing games? Exactly.
Study Confirms High Rollers Gambled in Macau Despite COVID-19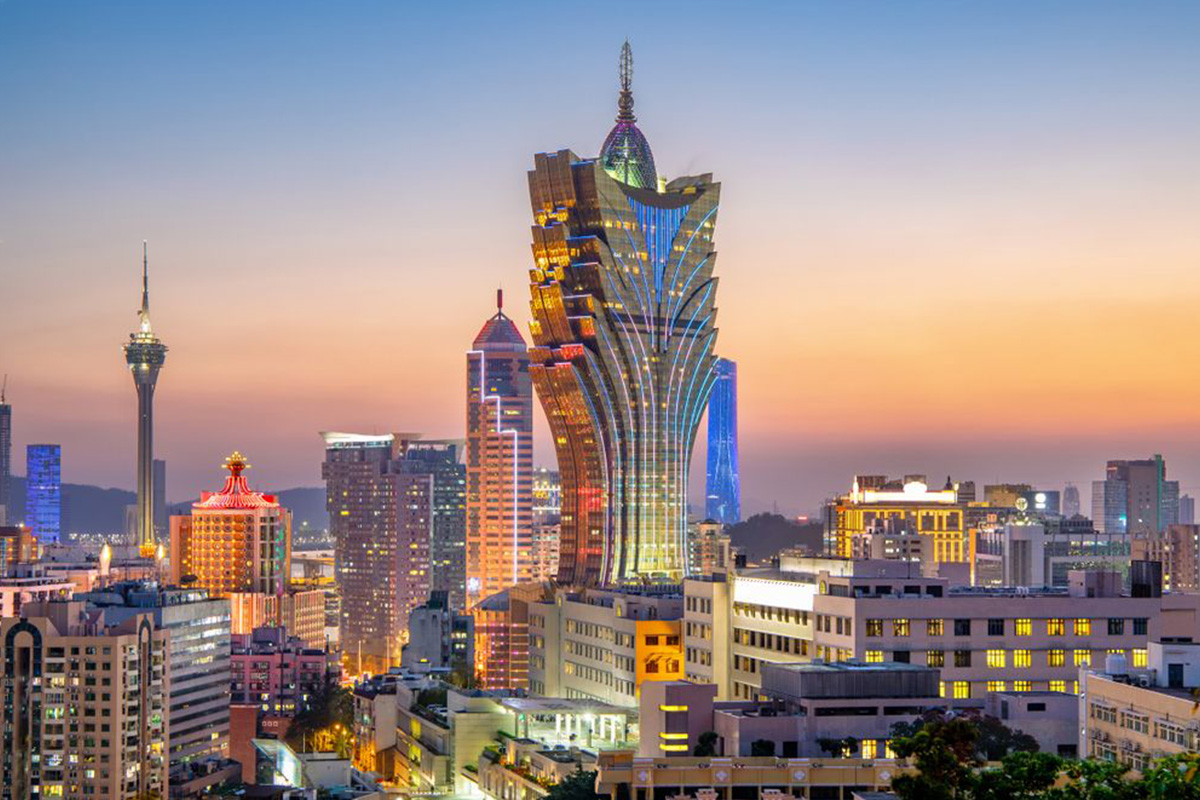 Reading Time:
< 1
minute
A new study released by the Macau Research Centre has found that 60% of those who visited Macau during the COVID-19 pandemic did so for gambling, with each willing to spend around MOP$87,000 on average.
The research centre surveyed 103 visitors between March and May, of which 93.2% were from mainland China. With the threat of a 14-day quarantine upon leaving Macau, research showed those mainlanders chose to stay longer, with an average stay of 6.7 days. Around 59% stayed for more than five days.
The study also found that 59% of those surveyed visited Macau for gaming, while 87% had conducted gaming activities. Their gaming budget ranged from MOP$1,000 to MOP$500,000, with an average of MOP$87,000.
"Compared to the mass market, the spending decisions of this group of high-end customers may be less influenced by macroeconomic and social sentiment," the study said.
Moreover, the visitors spent another MOP$45,549 during their visits on average, mostly on dining, shopping and hospitality.
The study also found the arrivals had visited Macau an average of 5.8 times in the last 12 months, while 83% of them had visited Macau at least three times in the last 12 months.
LG Electronics Launches LG Gaming eSports Channel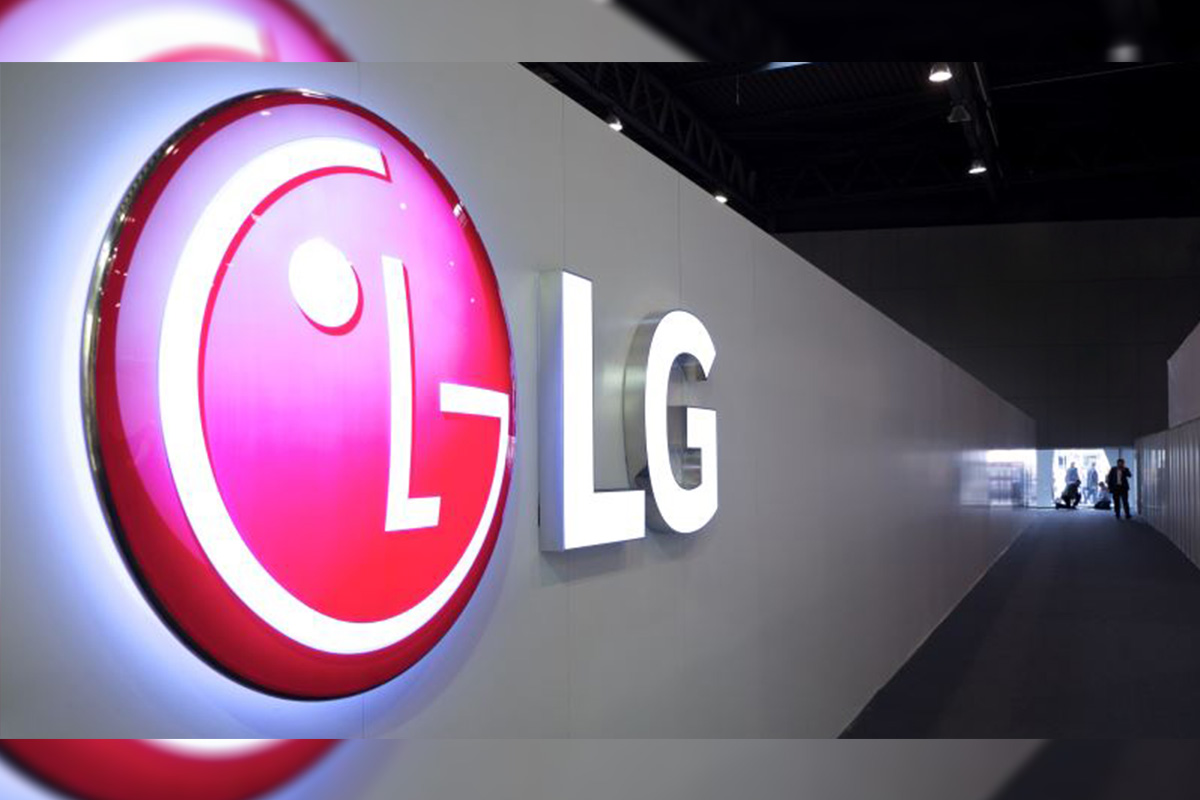 Reading Time:
< 1
minute
LG Electronics UK has launched its esports and gaming-dedicated channel "LG Gaming" in collaboration with Kairos Esports. The channel will serve the esports and gaming communities "with specifically tailored content and services."
LG Gaming will additionally feature unique visual elements likely to highlight a selection of LG Electronics hardware and focus on delivering gaming content exclusively.
"The gaming and esports community is one of the most unique and exciting communities in the world, and as one of the leading providers of esports products, it's incredibly important to us to have a real and authentic involvement with the culture," Carolyn Anderson, Marketing Director at LG Electronics UK, said.
"LG Gaming provides us with a new opportunity to connect and get involved in a way that we never have before, and we can't wait to reveal some of the activities we have planned – starting with upgrading our fans' set-ups at home," Carolyn Anderson added.
"It's a really exciting time for us at Kairos Esports as we go from strength to strength, having now launched many of the largest and most successful gaming and esports brand activations globally within the last year. This new launch with LG has been a big focus of the team recently and we can't wait to show the gaming and esports community just how valuable LG Gaming can be to them," Drew Townley, CEO of Kairos Esports, said.
Betsoft Enters Partnership with Alea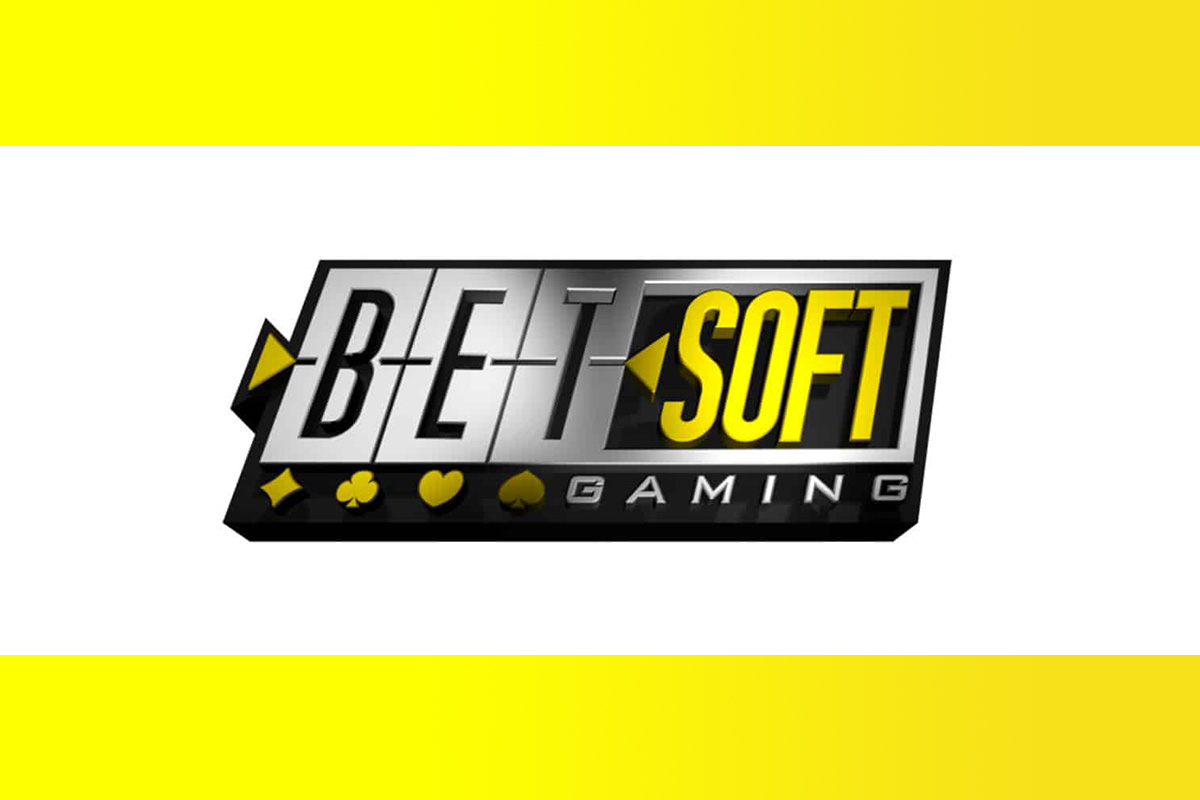 Reading Time:
< 1
minute
Casino content developer Betsoft Gaming has partnered with global casino operator Alea.
The deal will see Betsoft's full range of premium slot games, including latest releases Quest to the West and Back to Venus as well as hit titles Monster Pop and Take the Bank, available on Malta-licensed Alea's top casino brand, Slotsmillion.
Betsoft's content portfolio consists of more than 190 RNG titles complete with highly engaging and profitable math models proven to attract, engage, and retain players.
"We are delighted to be working with Alea Gaming, who operate one of the most exciting gaming brands on the market in Slotsmillion and we look forward to establishing a long-term partnership. We are consistently looking to grow our regulated market presence and Alea are a perfect partner for us as we look to achieve our aims as a business," Annamaria Anastasi, Marketing Director of Betsoft Gaming, said.
"We are thrilled to be able to offer Betsoft's award-winning content to our customers. They have some of the most engaging and innovative casino content on the market, and it has proven to be really successful across a number of jurisdictions. We look forward to a long and successful partnership with them," Alex Tomic, Co-Founder of Alea, said.