Why Online Roulette Is So Popular in Europe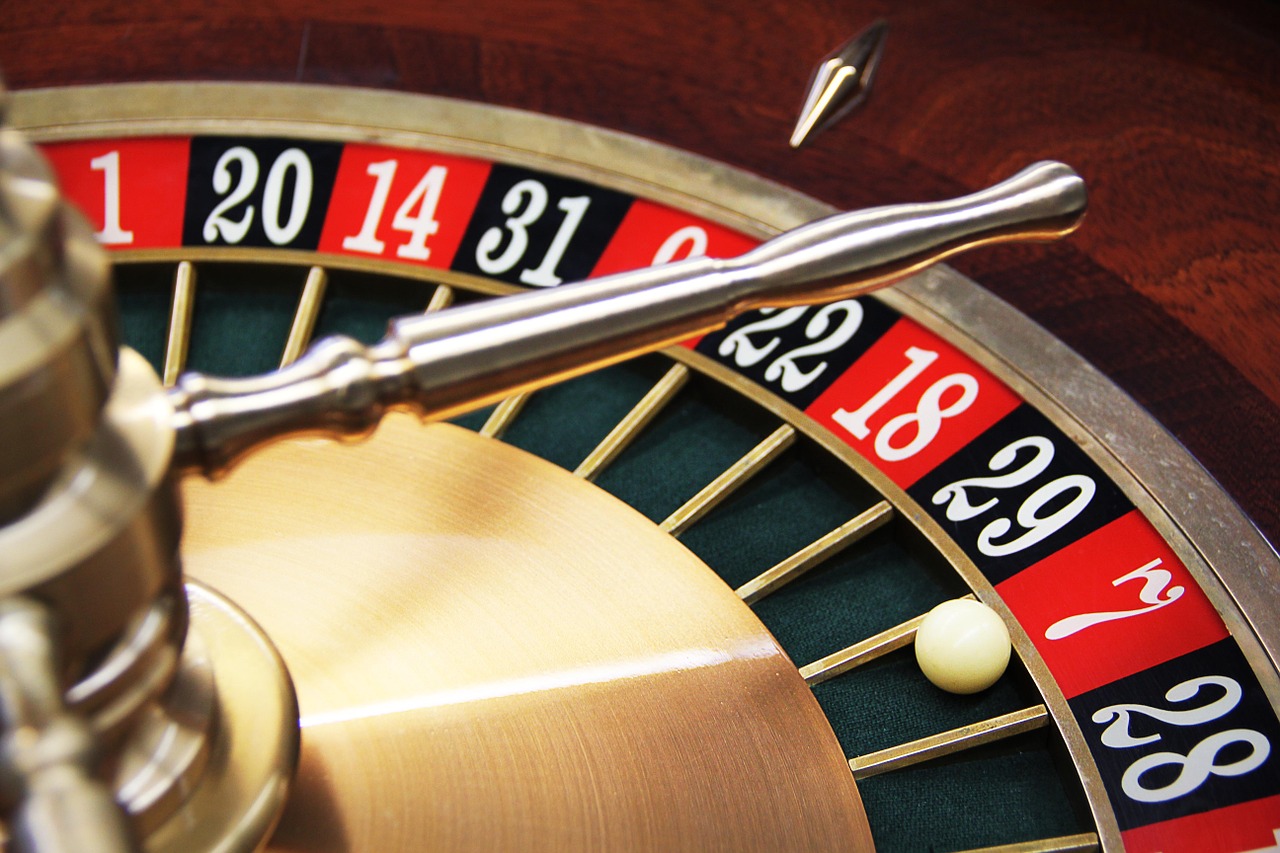 Reading Time:
3
minutes
Roulette is one of the most popular games in a casino, sometimes even 2nd only to slot machines. Easy to learn and play, free of skill based knowledge with different variations in offer.  If you are new to casino games, playing online roulette will probably be one of the first things you do and enjoy. The game was born in Europe, France to be more precise. The word roulette means "little wheel", and is known to have become popular by the end of the 1700's in Paris.
By the 19th century, roulette was played all over Europe and the USA. It became the most popular casino game at that time. Despite this early popularity, modern roulette owes its fame to Monte Carlo and the Blanc family, who established the most prestigious casino of all time. It happened in the 1860's, when the German government banned all forms of gambling, and so the Blanc's moved their gambling operations to Monte Carlo where they created a gambling Mecca for the rich and royal. It was here where the single zero roulette was born, and over the years the game spread out around the world, except in the United States where the double zero wheel had been established. European roulette in Spain is popular, as well as in France, England and most European countries.
Online roulette continued the legacy of the small wheel, and can be played in different formats. It is easier to find all the variations of roulette than in a brick and mortar casino. Formats include 2D, 3D, realistic roulette and live dealer roulette. But what makes this simple game so popular?
It's easy to learn
No skills and little knowledge of mathematical odds are required to play. There are no complex rules and the game is straightforward. You can decide to apply some money management strategies that control the way you bet to extent the bankroll, and increase the chances of hitting a big win; but in general the game is played freely while enjoying a friendly chat and drink.
The glamour if it all
The details in the design of this casino game set it aside from any other. There is a fancy wheel with red and black colors, a green velvet long table, and a white marble that spins and makes a very characteristic noise as it finally drops in a number slot. The whole process is guided by the dealer who manages the key elements of a good dramatic moment than ends in a climax.
The fact that random players come and go during each spin adds more to the excitement. It is always a surprise to see who hits a huge win and who seems to be on a bad roll. It is the other players that build up the drama with their cheers, shouts, laughs and disappointments. Other casino games host silent focused players, but not roulette. This is the game for the loud and cheerful.
Don't worry about other players
This is a 100% against the house game. Players do not compete against each other like in poker, or have to be wary of what cards the other has like in blackjack. On roulette everyone is betting against the house, but players can even bet on the same numbers as others. Latch on to their luck.
Bigger payouts
Online slots and baccarat are the two other casino games that require little wit, but roulette can offer huge payouts with simple decisions. Just bet on a single number and you can win dozens of times your own bet, or just bet odds/even and win the same amount you wagered.
Playing online
Roulette is a really fun game to play online. The most common offer will be the 2D roulette, with randomly generated numbers, but most online casinos also offer live dealer roulette. Live dealer roulette combines online play with a real casino. From your device and a video camera in a real casino, you can select the table and dealer of your choice and take a seat. The live dealer will talk to you as you chat, and you can talk to the other players in the table.
Realistic roulette is something new that takes the experience of 2D games to the next immersive level, just shy from virtual reality. Realistic Games has recently partnered with Microgaming to offer their realistic portfolio, which has made the game accessible to dozens of online casinos. Spearhead has also developed a similar 3D European roulette but focused on mobile devices.
As you can see, the game of roulette continues to evolve with new times and technology. VR roulette will soon be common and who knows what the future will hold.

YAS HEAT ESPORTS kicks off Endurance Cup by Thrustmaster title defence with hard-fought podium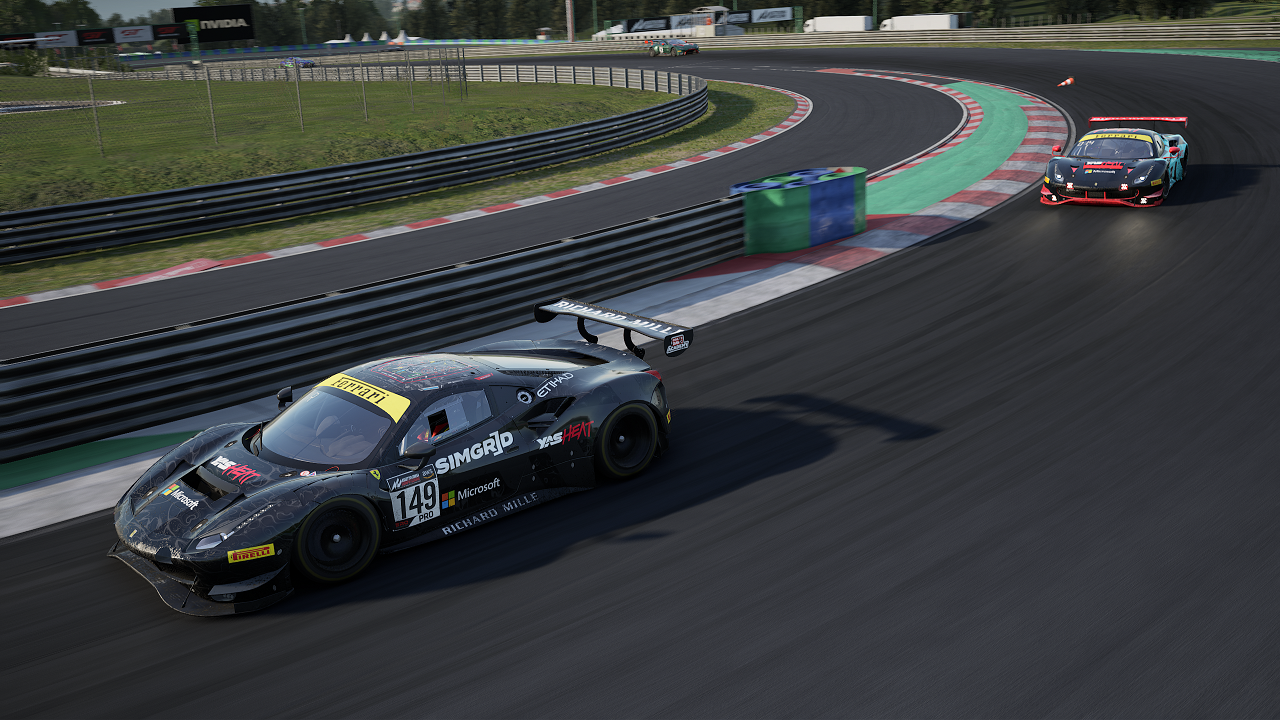 Reading Time:
2
minutes
Abu Dhabi squad claims runner-up spot at opening race of the season whilst community car shows promising pace
The Sim Grid Endurance Cup returned on Saturday, 1 May for the inaugural race of the 2021 campaign. Round 1 saw a total of 540 drivers compete across four splits at the iconic Hungaroring for a three-hour race on Assetto Corsa Competizione.
Reigning champions YAS HEAT powered by Richard Mille dominated proceedings in season two and returned to the fold with one thing on their mind – retaining the title. The team comprised top-tier talent from across YAS HEAT's Assetto Corsa talent pool, including Eamonn Murphy, Mikhail Statsenko and Andrea Capoccia.
The second car – YAS Community – was led by Jaroslav Honzik or 'Jardier' and fielded a squad of YAS HEAT fans as the team repaid the dedication shown by their loyal followers, enabling them to race in a professional esports competition.
It was a dream start to the season for the Abu-Dhabi based team as they put it on pole position for the first race of the season. A tense opening stint saw the top three cars separated by mere tenths from the outset, with YAS HEAT leading the charge.
As the initial pit stops loomed, the Odox Motorsport #122 car made its move, relegating YAS HEAT to second place. Before Statsenko was able to respond, contact with the third place Griphax Engineering car and the subsequent time lost saw the Abu-Dhabi squad drop out of contention for the lead, despite second place being conceded by Griphax Engineering shortly after.
From that point on, the damage was done and the lead remained out of reach as the gap ebbed and flowed between five and ten seconds for the remaining stints. The team crossed the line to claim the runner-up spot but left the Hungaroring knowing they were denied a chance to fight for victory.
Eamonn Murphy, Assetto Corsa Driver, YAS HEAT ESPORTS said: 
"On the day at Hungaroring, we extracted the most out of the 488 EVO, especially with 50kg ballast. The Audi unfortunately, over a full stint, just seemed to have the edge on pace, but, unfortunately for our rivals, this only makes us push harder to find even more time.
"As a team I feel we have progressed even more than last season with better communication before, during and after races, thus increasing levels of preparation for the next time we hit the track. Every mistake or downfall is analysed and worked upon. Fail to prepare, prepare to fail!
"Our ambitions are the same as when we first started out together, championship titles are the main goal… YAS isn't here to take part, we're here to take over."
YAS HEAT Community meanwhile were running well in fifth place – on merit – before a collision ahead spelt disaster for a number of cars and sent the squad tumbling down the order, eventually finishing P14.
Next up on the Endurance Cup calendar is a six-hour race at the iconic Italian circuit of Monza (29 May, 11:00am BST) and can be watched live on The Sim Grid's YouTube channel.
FIFA and Gianni Infantino welcome Swiss Federal Criminal Court decision to recuse extraordinary Federal Prosecutor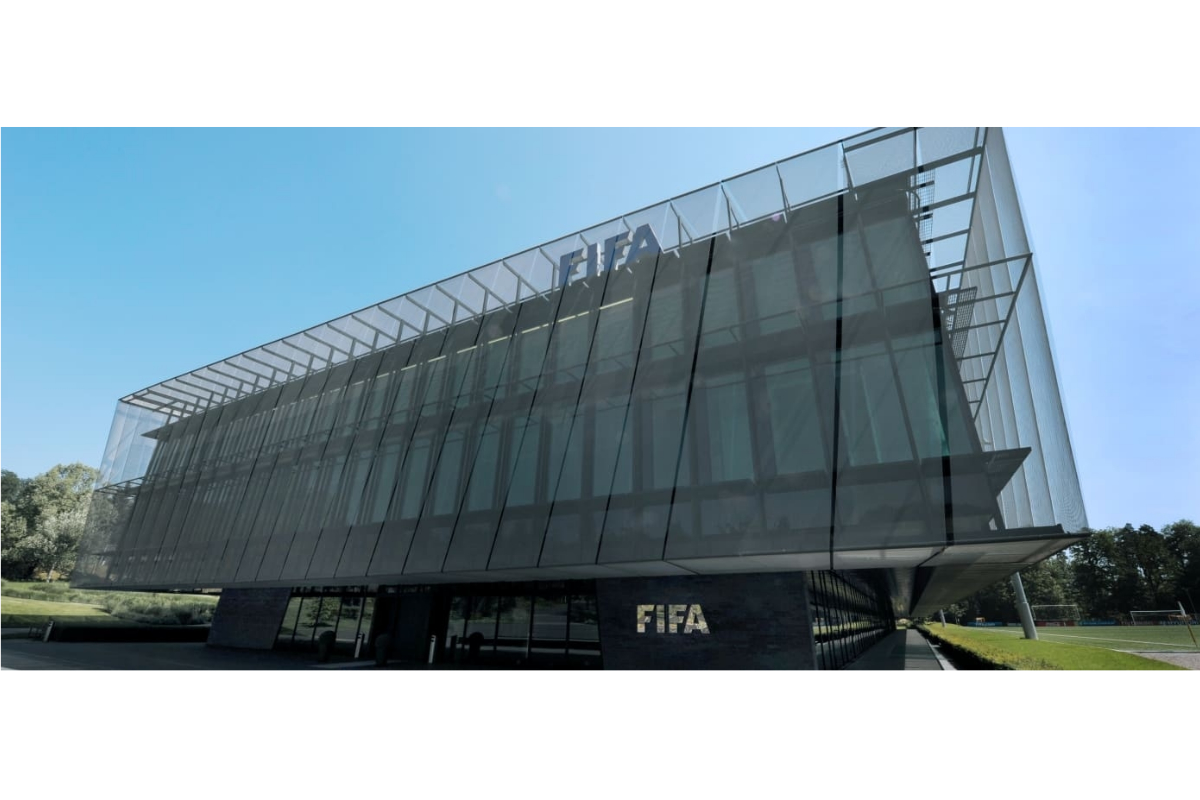 Reading Time:
2
minutes
The FCC emphatically declared that the bias of Mr Keller could not guarantee a fair process
FIFA and FIFA President Gianni Infantino welcome the decision of the Swiss Federal Criminal Court (FCC) to remove Stefan Keller from his position as extraordinary Federal Prosecutor.
The FCC emphatically declared that the bias of Mr Keller, as demonstrated by his various media releases, repeated procedural errors, and consistent denial of rights, could not guarantee a fair process.
In particular, the FCC stated that by attempting to look into matters that had nothing to do with his mandate and then publicly raising his own personal suspicions about them without any objective justification, Mr Keller had clearly violated the presumption of innocence and damaged the standing of the FIFA President, contrary to his personal rights protected under the law.
The FCC underlined that for a public prosecutor to communicate distorting, injurious, misleading and factually incorrect information, as well as mere polemics and propaganda, is plainly inadmissible.
The FCC further noted that every party has the right to have his or her case decided by an impartial, unbiased and unprejudiced judge, acting in accordance with the principles of fairness and good faith. Given his pattern of conduct, in particular with regard to his various media communications, Mr Keller did not satisfy even these most basic of legal standards.
Taken as a whole, the impression was created that Mr Keller was preoccupied with casting himself in a positive light and engaged in one-sided reporting to the detriment of the FIFA President. The FCC found that, contrary to Mr Keller's claims, this had nothing to do with objective communication that might have been justified in the public interest.
It was against this background that Mr Keller was removed from his position and ordered to pay the sum of CHF 5,000 to the FIFA President, to cover the costs of the proceedings.
As previously and consistently communicated, both FIFA and the FIFA President are fully available to cooperate with the authorities, whether that concerns meetings that the FIFA President had with the former Attorney General of Switzerland, or anything else.
Exclusive interview: Lucksome director Bryan Upton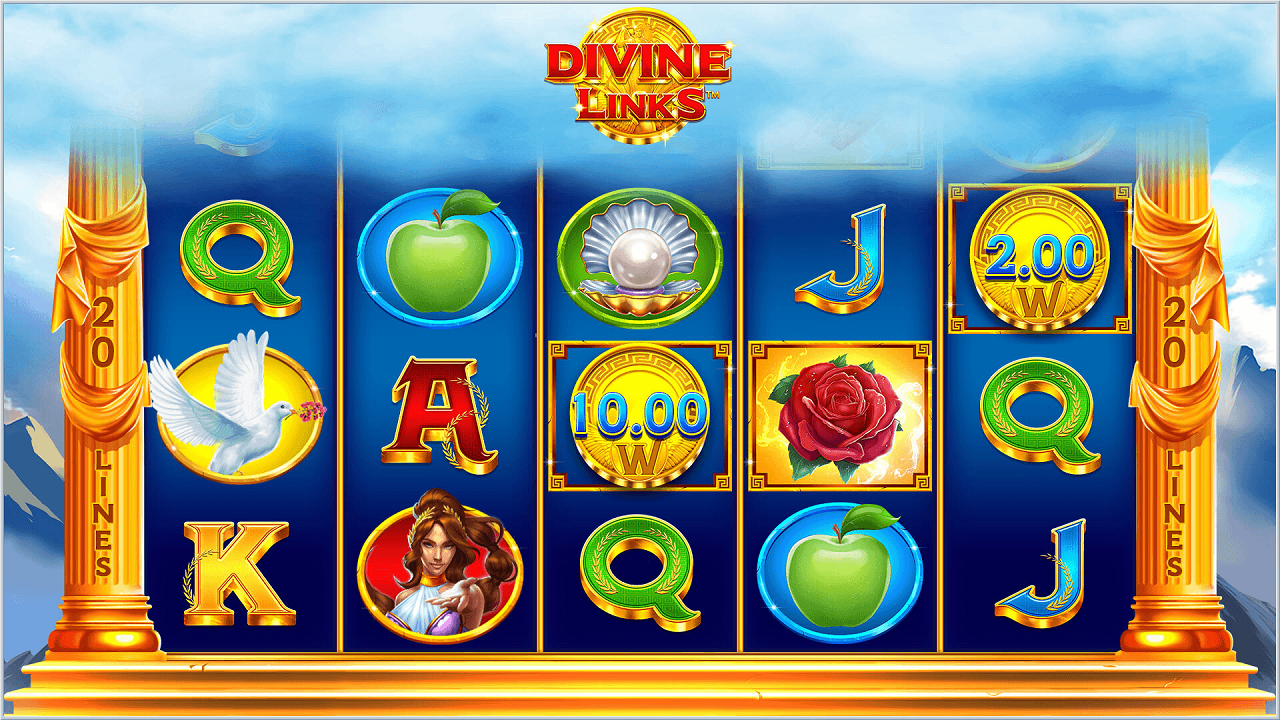 Reading Time:
3
minutes
Lucksome, the new games studio powered by Blueprint Gaming, has launched its first ever slot with the release of Divine Links. In this exclusive interview with European Gaming, Lucksome director Bryan Upton discusses the studio's ambitions to deliver games that hand further control over to the player, as well as it plans over the coming months
Tell us more about Lucksome, how do you intend to differentiate yourselves?
Bryan Upton (BU): We intend to provide players with better game information, communicating clearly on how our games will feel to play and what they can expect from each Lucksome title. This gives the end user a more informed choice about our games. With Divine Links, the first release from Lucksome, players will find that there are options on how they want to play, which enables them to drive the action across the gameplay.
In addition, we're localising games in key markets to provide more attuned gaming experiences, with translated game names for more familiarity for those players. Clean graphics, along with strong and bold presentation, are key characteristics of our slots for players to enjoy without feeling overwhelmed.
The first release includes new features Lux Reels™ and Lucksome Locks™. What was the inspiration behind these new concepts and how do they work? Will they feature in future releases?
BU: Lux Reels™ is a tweak on a popular mechanic, where we've added those nice and unique Money Scatter Wilds and that exciting feeling of landing either x2 Cash Upgrades, Extra Money Scatters or Free Spins Scatters. We wanted that never ending feeling from linking features, having them launching from each other for ultimate excitement. We'll keep iterating on mechanics like these and taking them forward, ensuring players are receiving something new and interesting with each game.
Lucksome Locks™, if liked by players, will feature in most of our upcoming games. We wanted to introduce a cheaper cost alternative to a feature buy where there is still some excitement about triggering a hero feature or the bonus. Lucksome Locks™ absolutely achieves that, as there's still some suspense as to whether the bonus will be activated or not.
Are there any particular markets you are targeting with Divine Links and future Lucksome games?
BU: The ambition of Lucksome is target global markets with our content, but some of our games will be aimed at specific markets or market clusters. We see differing tastes from Eastern to Western and Northern to Southern European countries, as well as further flung countries. You can be sure to expect games coming from us looking at clusters of countries with commonalities.
For a new games studio, how important is the support of Blueprint Gaming in elevating the reach of your content?
BU: It's huge for us. Blueprint Gaming and the team have done an absolutely cracking job with their distribution, the technology and capabilities of the games development system. Small studios need strong distribution and support in order to achieve success. Blueprint has all of this with its ever growing network of operators.
They've been great people and partners to work with, as well as being incredibly supportive and understanding about the need for studios to have their own brand, identity and approach to game design. They've given us a playground to innovate within, so expect some great things to come!
What kinds of new games and features can we expect from Lucksome for the rest of the year?
BU: We only kicked off in September 2020 as a studio, so we're just getting our first games under our belt and are really picking up steam and have come a very long way already.
Expect the quality within our games to increase, as well as the functionality and features to more innovative. We're working on something very special at the moment. I can't really say too much but with the support and collaboration of the Blueprint team, we'll be announcing something truly unique, innovative and big this year.