Spearhead Studios releases its seventh title and first table game European Roulette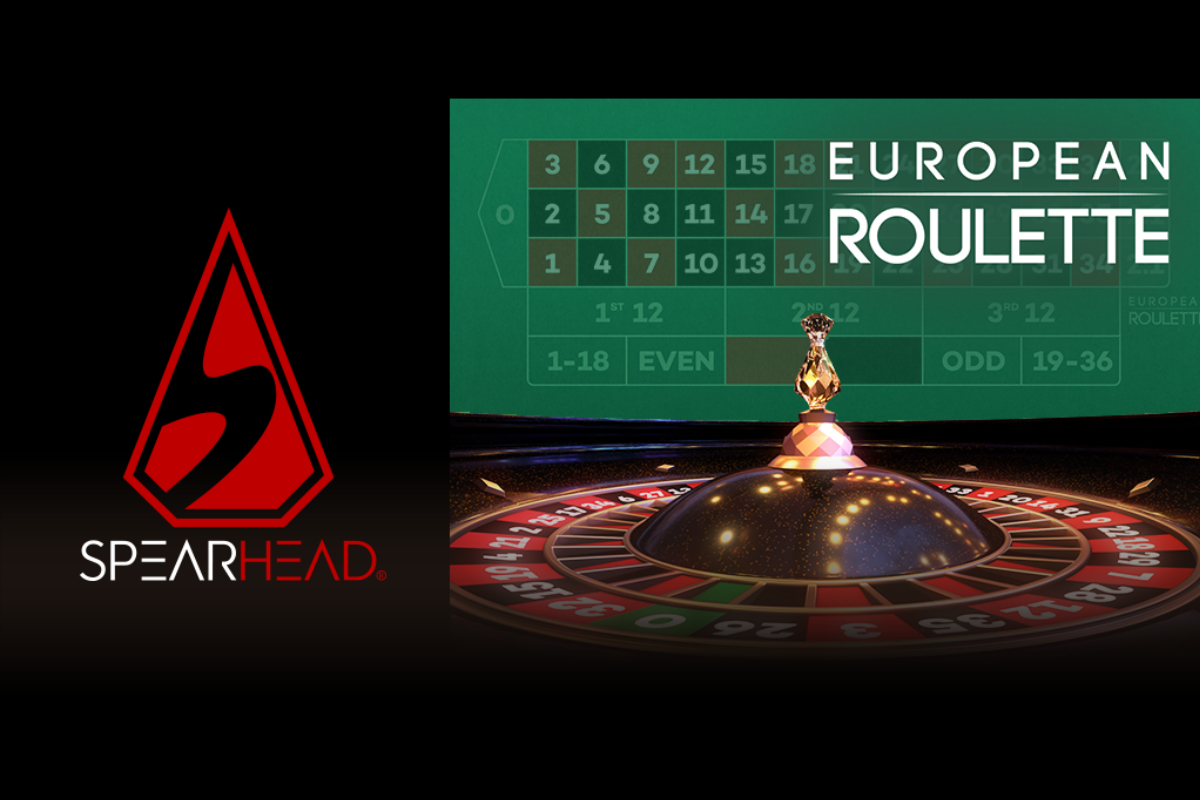 Reading Time:
2
minutes
Spearhead Studios launches its first table game, European Roulette, as part of a comprehensive gaming suite which is set to be introduced later this year. European Roulette is designed with a mobile-first approach and brings the ultimate roulette experience to all online audiences.
Roulette enthusiasts can now enjoy a highly realistic 3D roulette wheel with true-to-life ball behaviours while appreciating the optimised-for-mobile user interface and rapid loading.
Kevin Corti, Game Development Director at Spearhead, says: "Our team has put a lot of thought and love into making European Roulette a reality. We had an emphasis on delivering a premium mobile user experience, providing an effortless UI and spectacular aesthetics. In short, we wanted to offer players the full breadth of bet types and features that they have come to expect from other providers, but to also make the experience much easier and delightful."
Mathias Larsson, Managing Director at Spearhead, comments: "We are excited to unveil our first table game to the market. In the same way as with slot games, we aim to deliver the best selection of table games for our players. Besides looking amazing, the game contains advanced features offering everything that a player wants. Before the end of H1, we will deliver a minimum of 8 more slot games, and in July we will release our next table game which will be Blackjack."
As players of this classic game would expect, the game's standard table view offers all of the traditional inside and outside bets. Players can place a full range of special bets, as well as statistics-based bets such as hot and cold numbers. They can switch to the racetrack view to place one of a series of classic call bets and save up to ten favourite bets for reusing.
The spin result history and other betting information, coupled with the smooth UI and modern visual design, all combine to make this a game a true delight to players. From the super-slick chip and bet selection process, to the lavishly rendered 3D wheel and luxurious soundscape, roulette fans will love playing this game. European Roulette has a Return to Player (RTP) of 97.3%.
If you want to test the game, please reach out to [email protected]
MoneyMatrix appoints Samoil Dolejan as Chief Executive Officer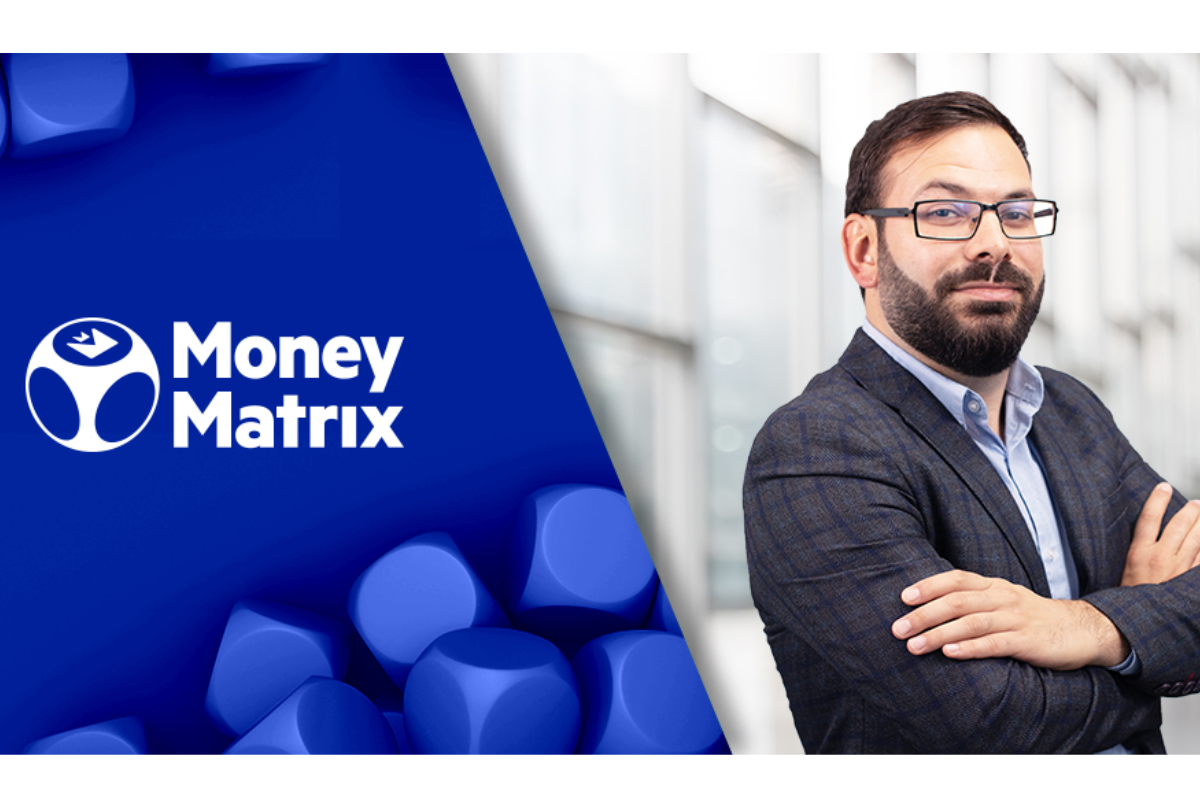 Reading Time:
2
minutes
MoneyMatrix is pleased to announce the appointment of Samoil Dolejan as the company's new Chief Executive Officer effective immediately. As head of MoneyMatrix, Samoil Dolejan plans to strengthen operational capacity, expand client portfolio, and continue to increase our ever-growing offering of payments solutions.
Samoil Dolejan worked in Finance before getting involved with software development at EveryMatrix. With a degree in Business Administration and a master's degree in Risk Management, Samoil oversaw multiple projects of a private equity fund during his career. Samoil's tenacity and "getting-things-done" approach helped him well in the last 5 years at EveryMatrix, where he held the CEO position of the EveryMatrix's PAM and the CFO position for the Group.
As a part of EveryMatrix, MoneyMatrix is based in Malta, at the heart of the iGaming industry, and is a standalone Financial Institution regulated by MFSA. MoneyMatrix is currently handling over €100 million in monthly transactions, while successfully catering to over 60 iGaming merchants.
Ebbe Groes, Group CEO of EveryMatrix, comments: "I am delighted to have Samoil on board as the CEO of our payments company. Samoil's experience with EveryMatrix gives him the competitive edge a person in this role needs to understand the operational and financial requirements of clients.
"Over the years, Samoil has become a trusted stakeholder in the company, and I do not doubt that he can keep MoneyMatrix on the path of prosperity and success. He can run the long marathon, not take the easy route, and still achieve his ambitions, which proves he's the right man for this job."
Samoil Dolejan, CEO of MoneyMatrix, says: "EveryMatrix is a company that pushes people to achieve their biggest ambitions. The payments industry, where the competition is fierce, is a great place to test your metal.
"Constant changes are driving innovation and shifting the balance of power between players. The conversation is changing from "how much will it cost?" to "how much value will it bring?". Companies that will be able to bring consolidated value to their clients will be successful. MoneyMatrix has many value-adding features that help companies of all sizes to be agile and profitable, and I am excited to help the world learn about them!"
EveryMatrix publishes The State of Esports Betting Report 2020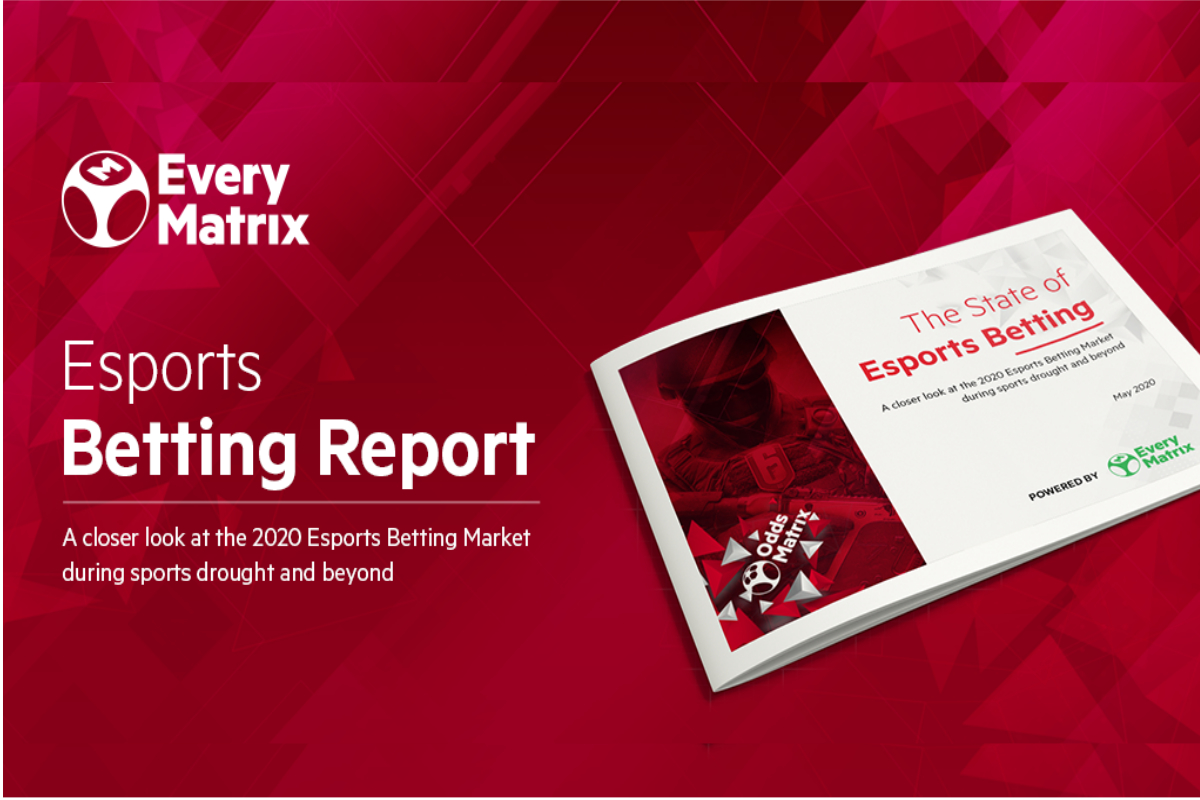 Reading Time:
2
minutes
B2B technology provider EveryMatrix launches The State of Esports Betting Report 2020, an in-depth analysis of the betting industry during sports drought and beyond. The comprehensive information empowers bookmakers with up-to-date insights on how esports can become an enduring growth strategy.
The State of Esports Betting Report 2020 aims to shed light on the gained popularity of esports and how they can help bookmakers stay afloat during this time. The 43 pages long in-depth analysis deeps dive into a substantial amount of data, comparing esports to traditional sports in terms of key metrics, their impact on both operators and providers, the integration solutions, as well as other esports essential stats.
With over x40 growth of esports betting registered in less than a month, fuelled by two major esports titles, FIFA and NBA 2k, esports is undoubtedly rising along with traditional sports.
Ebbe Groes, Group CEO of EveryMatrix, says: "The last 8 weeks were quite dramatic. Esports entered the scene with a bang, from being a niche, only a small sub-segment of sports betting, without receiving many considerations from operators, to being today a very large part of the offering available on the market.
"Operators who already had esports or who were able to integrate them quickly, are ultimately the ones who are making the most out of the current lack of real-life sports events. The ones who were not so agile, are unfortunately seeing massive losses. However, it is not too late to jump on the esports bandwagon, especially since predictions show that betting on esports is here to stay. Ultimately, the aim is to maximize sportsbook revenue and diversify the offering."
Key topics of the report include esports betting coverage compared to real sports, key drivers of esports betting, player behaviour and bettors' profile, key data and insights for esports betting, a comprehensive analysis of betting suppliers, providers, and operators, and long-term profitability.
The State of Esports Betting Report 2020 is available for free and can be accessed on EveryMatrix.com.
PartnerMatrix signs Prisma Gaming for affiliate management solution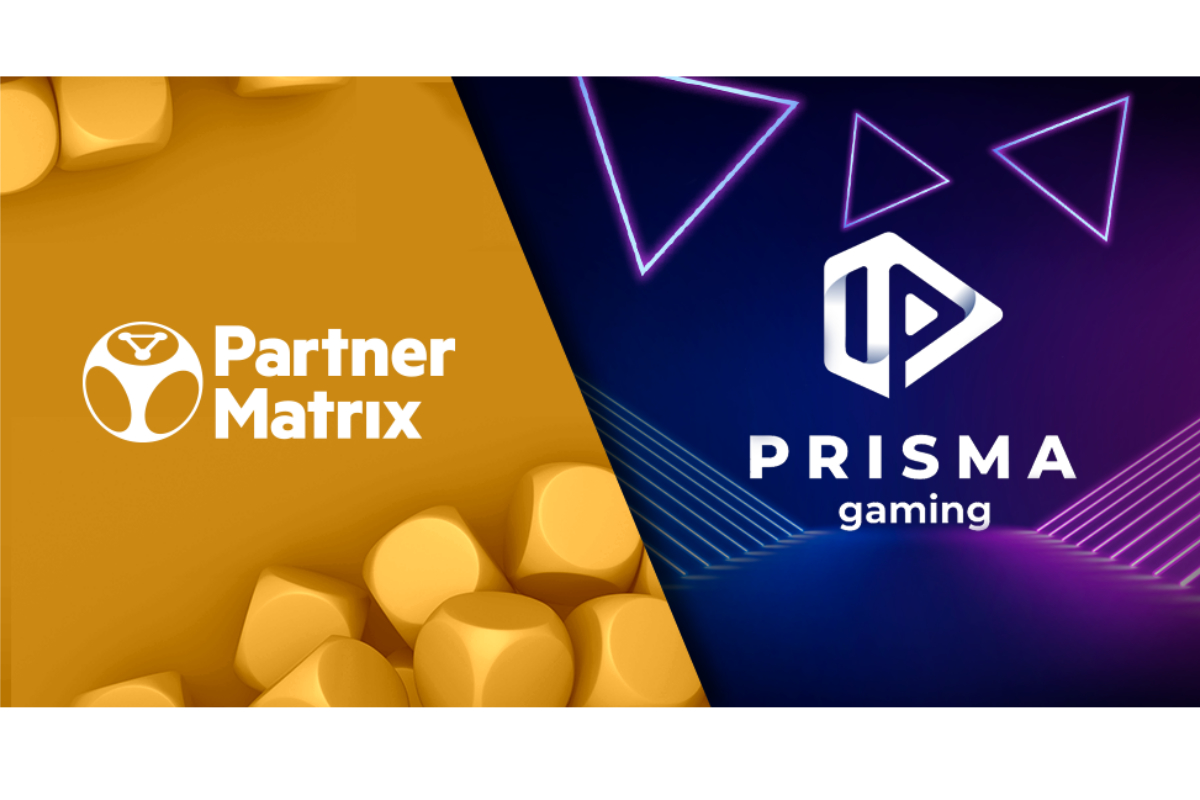 Reading Time:
< 1
minute
PartnerMatrix is pleased to announce the signing of a new partnership with Prisma Gaming, Armenia-based iGaming provider. Prisma Gaming is a 3rd-party platform provider set to integrate PartnerMatrix platform and enable their clients to access PartnerMatrix's affiliate and agent management system.
Through the newly signed agreement, Prisma Gaming will offer PartnerMatrix system to their network of clients, and moreover, use the solution to launch their own affiliate marketing program for the B2C brands, General Casino and Lucky Line.
Part of EveryMatrix Group, PartnerMatrix was created under the vision of one system to reach millions of players, currently catering to over 100 casino and betting operators, including Dafabet, Nextbet, Gigapotti, MaxBet, ShangriLa or TotoGaming, with 24 new clients joining in the last 12 months.
Levon Nikoghosyan, CEO of PartnerMatrix, comments: "Prisma Gaming is a rising star in the iGaming vertical, and I admire their huge ambitions and potential, especially when it comes to their plans to focus on their affiliate business. They are targeting the right markets at the right time, and our team is putting in all the efforts required to help them reach new business levels through efficient affiliate marketing."
Vaghinak Nersisyan, CEO of Prisma Gaming, says: "Currently we are integrated with the best affiliate marketing solutions in the market, and PartnerMatrix now joins our suppliers with their powerful software. However, this is more than just another integration, since we've decided to launch an affiliate program for our casino brands using PartnerMatrix solution."
Emphasizing the role of affiliate marketing in iGaming, Mikhail Nahapetyan, CEO of General Casino and Lucky Line, adds: "We recognize the importance of having an excellent player acquisition program. General Casino and Lucky Line will greatly benefit from the launch of the upcoming affiliate program, and we are confident that the results will not wait to show."