Digital Fuel Marketing welcome Gala Bingo, Lindar Media and Puntt on board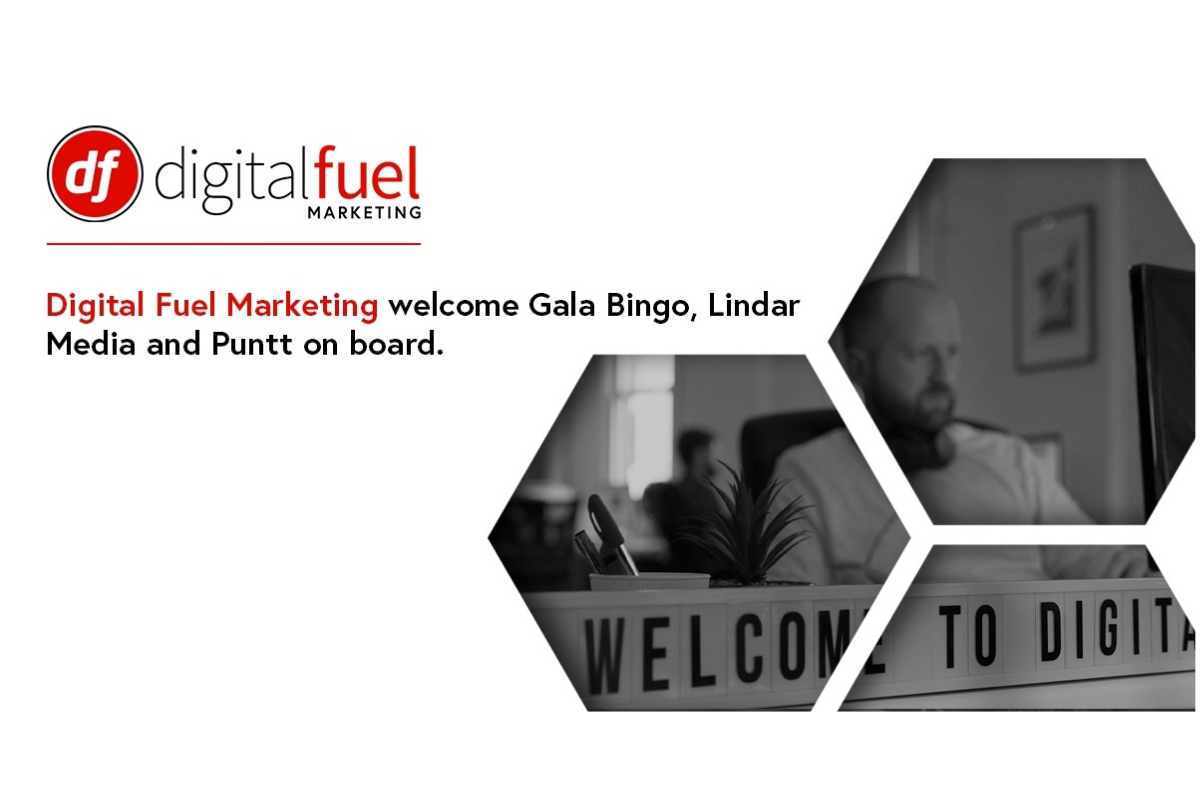 Reading Time:
2
minutes
iGaming industry veterans Digital Fuel Marketing are pleased to welcome three new brands onto their expanding client roster
Beginning work earlier this year, Digital Fuel Marketing are operating paid media management services for Gala Bingo, a well-known brand who are rocking a fierce new look and badass attitude for 2020. Undergoing a complete rebrand of the site they are living their "best life – bolder, brighter, ballsier – and blasting the online bingo world with a gust of fresh fun… Bingo Like A Boss." Originating in 1991, Gala Bingo have gone from strength to strength ever since and their fresh new look targets "slots aficionados, scratch fans and bingo lovers" as they offer "top entertainment that will delight and excite. It's time to come out and play, YOLO!"
Puntt joined the Digital Fuel Marketing client line-up in May. Puntt is a brand new online betting platform, made for esports and its communities. The Puntt platform is powered by pool betting, also known as pari-mutuel or tote betting. Created by RPGG Media Ltd and based in Liverpool UK, Puntt has been built by a team of gamers, software developers, and esports fans with backgrounds in the betting and gaming industry. Digital Fuel Marketing are exclusively managing Puntt's affiliate programme.
Also joining the Digital Fuel Marketing client portfolio are Lindar Media's MrQ. Launched in August 2018, MrQ was created by Lindar Media to bring new life into the world of online bingo. Licensed by the UK Gambling Commission, MrQ can be described as a new generation gaming site. With one-of-a-kind software and real cash wins, with no wagering requirements – they say players won't want to play anywhere else. With over 400 Bingo sites in the UK alone, MrQ are trying to be better, not the same. Digital Fuel Marketing are supporting MrQ with their paid media and acquisition strategy.
Toby Oddy, Founder and CEO at Digital Fuel Marketing commented: "Digital Fuel Marketing are thrilled to add both Gala Bingo, Lindar Media and Puntt to our client list. All three brands offer something unique to the iGaming market. We are excited to work with prestige brand Gala Bingo, helping to deliver on their exciting rebrand in the market, Lindar Media's open, no-fluff values fit perfectly with Digital Fuel Marketing's straight-talking approach, and Puntt's esports player betting proposition is a unique and exciting product to bring to market. As an expert iGaming agency we are pleased to support clients, both existing and new, in reaching new customers during this uncertain time."

4th Safer Gambling Conference – Online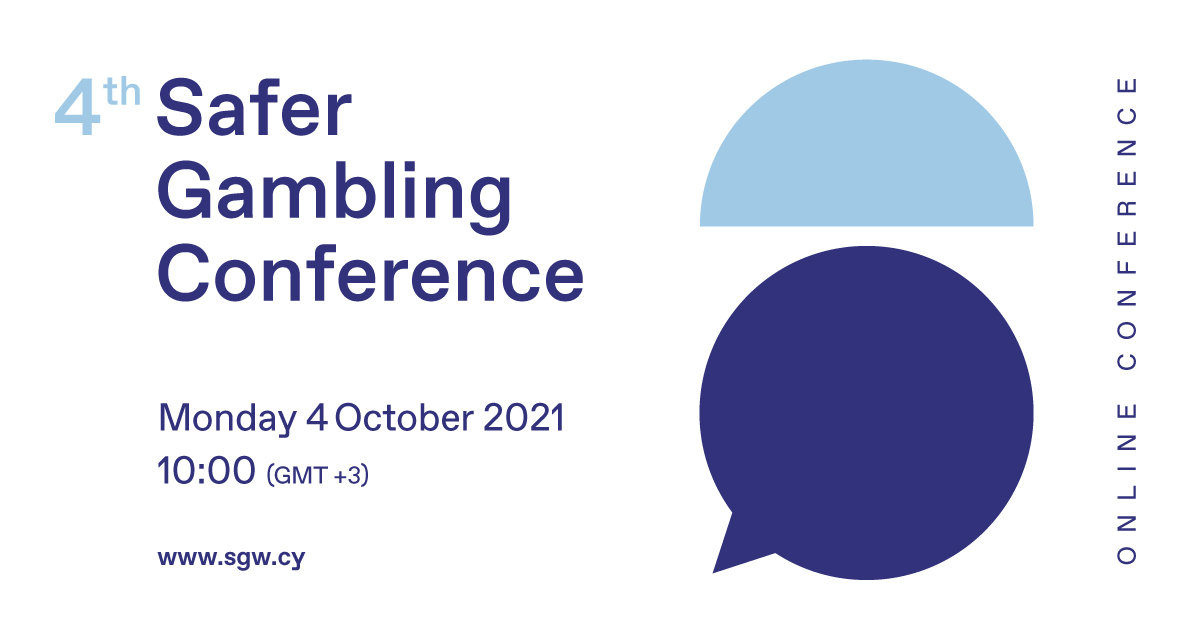 Reading Time:
< 1
minute
The National Betting Authority organizes the 4th Safer Gambling Conference, on Monday, October 4, 2021, from 10:00 to 14:00, online.
The Conference, organized as part of Safer Gambing Week 2021, aims to inform the public and raise awareness, as well as involve and mobilise all stakeholders regarding safer gambling and protection of wider society from any harmful consequences of gambling activities. The focus on safe gambling will emphasize the responsibility of the State and gambling providers to further strengthen player protection mechanisms.
The conference will host renowned academics, scientists, and other related professionals from the field of gambling from Cyprus and abroad to share with participants their experiences and knowledge about safer gambling. Topics to be covered during the conference include Gambling disorder as a Public Health issue, risk assessment and safer gambling tools and design, the use of artificial intelligence and neuroscience to prevent addiction to gambling, safer standards to enhance the protection of players, financial services as means to reduce gambling related harm and many more.
The Safer Gambling Conference targets a wide range of participants, private companies and organized groups and gambling professionals, academics, mental health professionals, business consultants, media, youth workers, lawyers, lawyers and sports federations and individuals of the wider society.
Registration is required. Free participation.
For more information about the agenda click here and registration, click here.
FIVE THINGS THAT WILL FUEL THE GROWTH OF ESPORTS INDUSTRY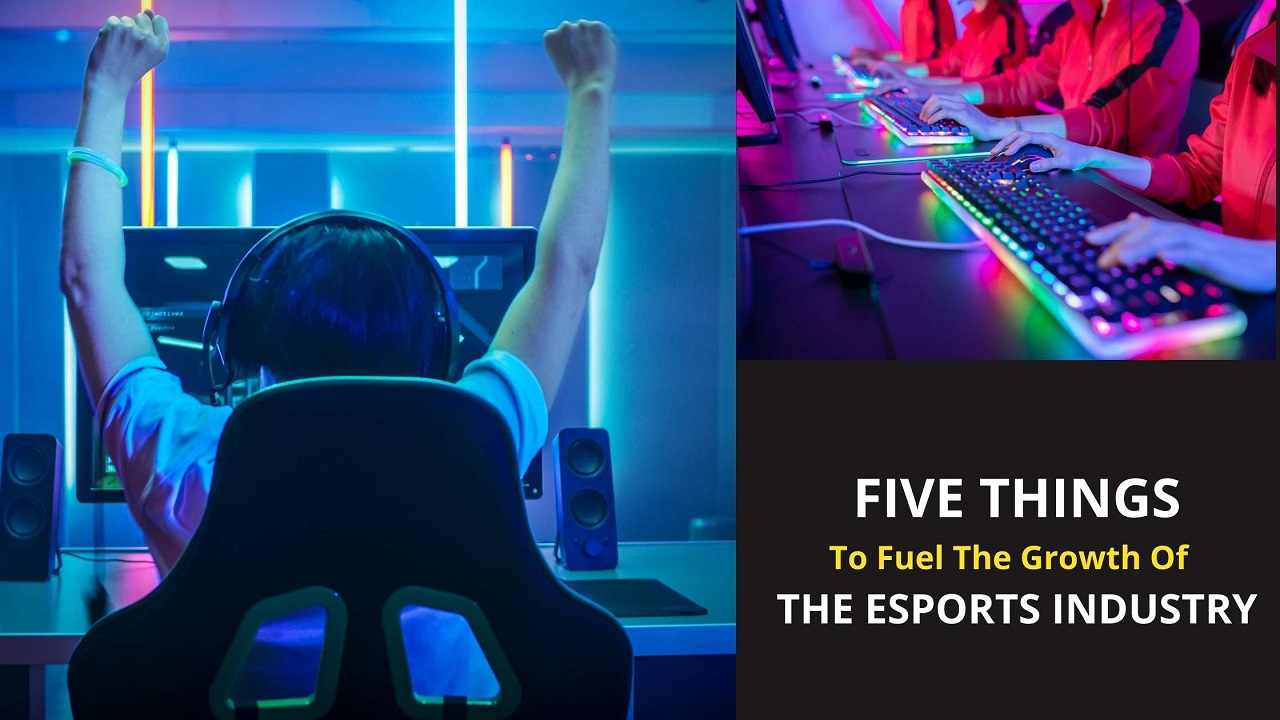 Reading Time:
3
minutes
The new age has very well got adapted to the virtual world of esports. They get excited to take up new challenges, explore some amazing new landscapes with different themes and superficial powers, which one can only hope for in reality. With constant upgradation in technology, the definition of gaming has become more complex and the industry is overpowering.
But the future seems to hold more surprises for the growing esports fanatics. `
Abhishek Aggarwal, the Co-founder and CEO at Trinity Gaming, India's top gaming talent Management Company have listed down the 5 things that will ensure the growth of esports industry in future:
Introduction of 5G: Accessibility to best technology is crucial in the current era of esports and gaming. Considered as one of the most influential and exciting developments, 5G will offer a faster speed and improved latency, which will give the gamers a more competitive edge. For instance, Telecom giant Airtel hosted India's first-ever Cloud gaming demo on a LIVE Airtel 5G test network to test the gaming on a simple smartphone at record speed and latency. Response delay, often known as latency frustrates gamers the most. Airtel 5G has demonstrated that it can reduce reaction time from 20 milliseconds to 5 milliseconds. While the latency may or may not impact the casual gaming experience, it affects the efficiency and experience in online multiplayer games such as racing and shooting.
For players it would mean winning or losing a match, and to their audience, it would be the advanced experience. With this, gaming would surely take precedence with a higher bandwidth supporting the esports community to thrive.
Cloud Technology for the Gaming Industry: Gamers/esports community constantly feed in data. This technology comes as blessing to protect the information from getting hacked by an unknown entity. Cloud also allows users to maintain the high quality of the game even while playing in low-end devices.
It has several advantages attached to it and one among them is, even if your system breaks down, you won't lose your game. With growing smartphones penetration and a vast youth population, 5G-backed cloud gaming could spread to remote areas and offer gamers the right ecosystem to compete and excel in the national and international arena.
Esports in the path to be recognised as a real sport: E-tournaments are taking over across nations inviting ace players to compete and take home a whooping amount of prize money. With time it has got a structure/framework based on which it functions with support from big investors. Their growing power has been sensed by industries and its gradually entering into the mainstream as a serious sport. The latest announcement of 8 esports titles in Asian Games 2022 is being welcomed in the Esports community, only making it more prominent and influential in every aspect.
Brand collaboration with Gaming Influencers: Brand collaboration makes it easier for the esports community to further establish their significance and is a great source to generate revenue. These engagements ensure the brand visibility to their targeted audience in a streamlined fashion and gaining confidence of the loyal supporters of the esports player. This has revolutionized the way gamers are perceived in growing business. Gaming content creators are becoming an effective tool to reach the audience. Content creators not only play the games but they entertain their audiences as well, their fan following is mostly the age group of 15 to 30 which is the most targeted audience in advertising terms. Out of all the influencers in the market, gamers are known to have the best audience engagement in terms of viewership and audience-creator relationships. Trinity Gaming is helping Brands to create innovative Branding Strategies with the help of these dynamic Creators and Influencers in the gaming & esports ecosystem.
Content creation around gaming: It is a young concept which has seen the power to engage with viewers and provide entertainment to a wide demography. These creators bring out a more dynamic aspect of esports, share their experiences, do's and don'ts, etc. and have now become a strong part of the community. They have successfully grabbed the attention of viewers who are not even part of the gaming ecosystem, making it more diverse and relatable for everyone. Trinity Gaming have created a unique ecosystem for the gaming content creators and currently have a clan of 250+ top creators who have been working with India's top brands.
The possibilities are limitless, and it would be surely interesting to witness what more the future of esports industry holds.
Chiquito 2: Condemor al rescate, the long-awaited sequel from MGA Games, is here!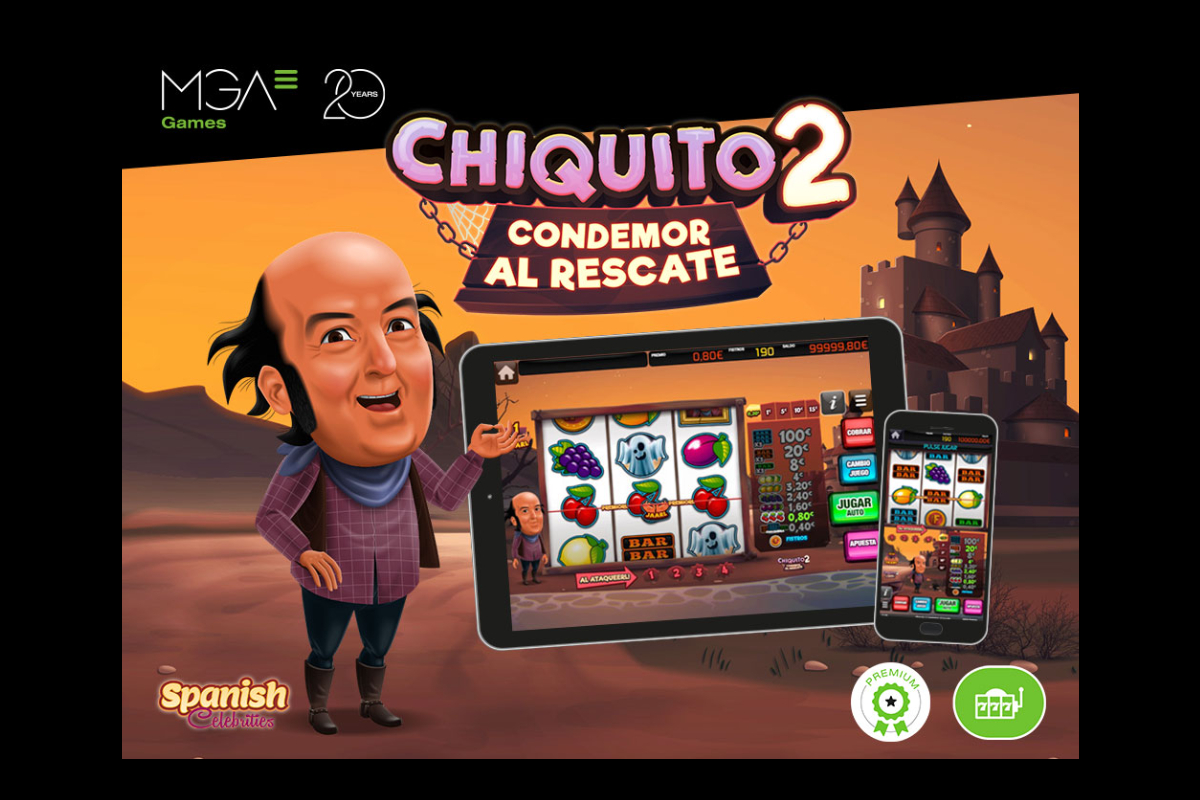 Reading Time:
2
minutes
With this new release, MGA Games hits a record 100 productions, all now available in its games catalogue.
Without a doubt, the Chiquito slot game, created by leading online gambling content developers, MGA Games, continues to be one of the most successful productions for casino operators. Since its launch in 2018, the Chiquito phenomenon continues to be the number one game played in Spanish online casinos. And now, the game has a sequel, with the premiere of the long-awaited Chiquito 2: Condemor al rescate in the Spanish Celebrities Slot game series.
With this new release, MGA Games offers a new winning product and hits a record 100 productions – available now in its games catalogue.
According to MGA Games, the second Chiquito game will be sure to excite players and is as great if not more brilliant than the first game, Chiquito de la Calzada. The slot game is imbued with the authentic and genuine humor of the famous Malaga comedian and includes some of his well known expressions: ¡Por la gloria de tu madre! ¡Cuánto dinerito! Fistro pecador… It also features magnificent audio and elaborate music including phrases sung by Chiquito, which are catchy and fun.
Chiquito returns to the atarqueeeeeer… this time as a new character based on a comical story he used to tell of an aristocrat who embarked on a journey to save the princess from the mysterious castle. As always, the game's design stands out for its excellent animation, quality of graphics, and download speed.
In Chiquito 2: Condemor al rescate, MGA Games continues to innovate and improve the user experience with better and more mini-games. The slot game includes a total of 6 hilarious mini-games that are randomly accessed when players hit certain pay lines. There's one in the main game and five in the upper game – all of which complete this fun adventure.
The slot game is fully themed. It includes Sieteerl symbols, Jaarl prizes (that increase the vertical line counter in the upper game), and the Chiquito wild symbol (used to combine with other symbols on the reels).  In addition, users can earn Fistros (bonuses) that allow them to switch to the higher game and win more prizes.
A great new example of MGA Games' specialty: creating a winning product that combines humor and fun with maximum profitability. Chiquito 2: Condemor al rescate is available from September 27th in all main online casinos in the Spanish market.