Push Technology Launches Service API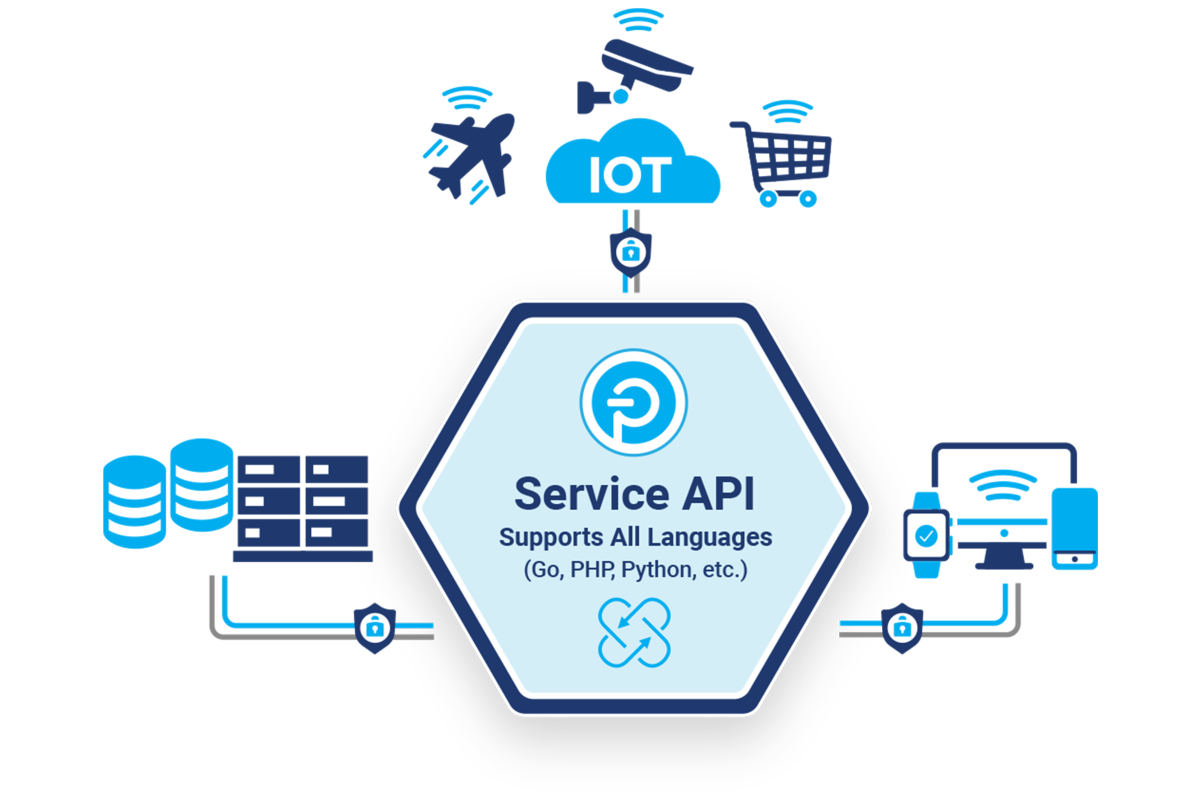 Reading Time:
2
minutes
Now Developers can scale application services to 10's of thousands of users in minutes
Push Technology, the pioneer and leader in real-time data streaming and messaging solutions, today announced the launch of a new Service API capability for Diffusion Cloud, Push's Real-Time API Management Cloud Platform. The new Service API provides a REST interface for publishing and requesting data, making Diffusion available to any programming language that can make an HTTP request – there's no longer a need to install an SDK and developers can immediately start publishing from a command line. Released with the developer in mind, Push's Service API makes it easy to begin using real-time data across their applications.
Push's new Service API is a fast way to create, update and remove topics in Diffusion Cloud services via simple HTTP requests. While existing client SDKs remain the preferred mechanism for high-performance integrations, with the new Service API developers can quickly interact, prototype, and extend services via Diffusion Cloud to scale to serve 10's of thousands of users in minutes. Similarly, the Service API supports easy data ingestion from 10's of thousands of IoT devices or sensors.
The Service API sits on top of Push's existing Diffusion Cloud Real-Time platform, enabling developers to mix and match application and data types; publish real-time events using existing SDKs, and query from a REST client; or have thousands of IoT sensors sending updates via HTTP by using a Topic View to dynamically transform and ingest that data into a back-end service.
Sean Bowen, CEO of Push Technology, said: "Diffusion Cloud is used by customers around the world to distribute billions of real-time messages each month. As a customer centric organization focused on development teams' challenges, we constantly review feature requests and add functionality to our platform to simplify and speed the development process."
Bowen continued: "While we provide a wide and always expanding array of language-specific SDKs, there are always more languages for which we could develop SDKs – Python, PHP, Go… – the list continues to grow. Therefore, we made the strategic decision to support them all with the introduction of our new Service API. This is the first of many planned additions to our platform that we will be introducing over the coming months to ensure that open standards and ease-of-use always define the developer experience with Diffusion Cloud."
Diffusion Cloud simplifies and shortens development, speeds time-to-market, and easily scales to meet customers' business-critical application performance requirements, while providing peace of mind that their data is securely managed and efficiently delivered in real-time.
AGTech Announces Interim Results For The Six Months Ended June 30, 2020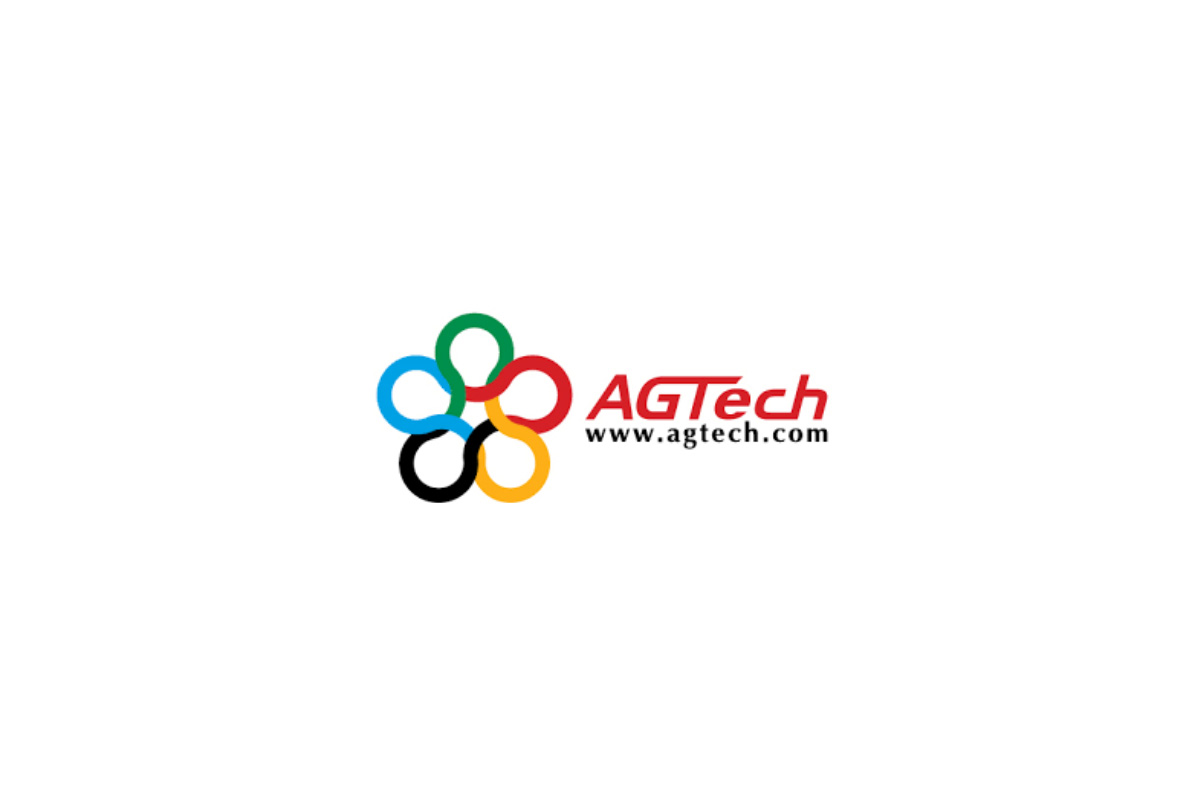 Reading Time:
3
minutes
AGTech Holdings Limited, a leading integrated lottery, games and entertainment technology company in China, announced the interim results for the six months ended June 30, 2020.
According to MOF figures, during the Six-Month Period, lottery market recorded sales of approximately RMB123.9 billion, a decrease of approximately 41.7% compared to the corresponding period in 2019. Other than the closure of national lottery market during Chinese Lunar New Year, the drop in sales was mainly due to the impact of Novel Coronavirus ("COVID-19") outbreak while the business hours of lottery sales outlets were significantly reduced. Lottery sales activities have since resumed in March 2020, and the Group will continue to closely monitor the latest development and recovery post pandemic.
AGTech's Hardware division primarily supplies the Sports Lottery and the Welfare Lottery and has hardware deployed in multiple provinces, cities, municipalities and autonomous regions across China. During the Six-Month Period under review, the Group won five lottery hardware tenders to supply lottery terminals to the SLACs in Anhui province, Shanxi province, Jilin province, Hubei province and Guizhou province of the PRC. The Group will continue to pursue tenders to supply to the lottery and other hardware market and bid for new contracts after resumption of tenders post COVID-19 delays.
Transition to new retail models presents a great opportunity for the further development of the Group's hardware business. Many of the hardware supplies required under such new retail concept share similar technology and components that underlie the lottery hardware products supplied by the Group throughout the years. We believe our hardware division continues to be well positioned to take advantage of such opportunities in the foreseeable future.
The Group continues to operate the lottery channel on mobile Taobao and mobile Alipay to serve as a one-stop platform on lottery related information for existing and potential customers. With the recent addition of sporting content and sports intelligence services to our lottery channel, we expect to roll out further engagement features and tools to improve user experience and engagement.
From a lottery products point of view, we have identified instant scratch lottery games to be an important product initiative for the coming year, as we will be dedicating resources to open up this market within the lottery sector.
FINANCIAL HIGHLIGHTS
Revenue of the Group for the Six-Month Period amounted to approximately HK$43.9 million, representing a decrease of approximately 8.0% over the corresponding period in 2019. Revenue contributions were mainly derived from lottery hardware, lottery games and systems, provision of lottery distribution and ancillary services, games and entertainment business in the PRC.
The decrease in revenue for the Six-Month Period was primarily caused by the decrease in sales of lottery hardware of approximately HK$6.6 million and decrease of approximately HK$1.0 million in revenue from games and entertainment division, partially offset by an increase of approximately HK$4.6 million from the lottery games and systems.
The decrease in revenue from hardware business was due to slower tendering processes and hardware deliveries in several provinces as compared to the corresponding period in 2019 as a result of the COVID-19 pandemic.The increase in revenue from the lottery games and systems was caused by the increase in sales volume from the virtual sports lottery games in the second quarter of 2020 after the reopening of PRC lottery market.
Operating loss for the Six-Month Period was approximately HK$105.6 million, representing a decrease of approximately 12.1% over the corresponding period in 2019.
About AGTech Holdings Limited
AGTech was incorporated in Bermuda and its shares are listed on the GEM (Stock Code: 08279). AGTech is an integrated technology and services company engaged in the lottery and mobile games and entertainment market with a focus on China and selected international markets. A member of the Alibaba Group with around 340 employees, AGTech is the exclusive lottery platform of Alibaba Group and Ant Group.
AGTech's businesses are broadly divided into two categories:
Lottery (including hardware, games and systems, provision of distribution and ancillary services); and
Games and Entertainment.
AGTech is a Gold Contributor of the World Lottery Association (WLA), an associate member of the Asia Pacific Lottery Association (APLA), and an official partner of the International Mind Sports Association (IMSA).
Source: AGTech Holdings Limited
How to choose the best online casino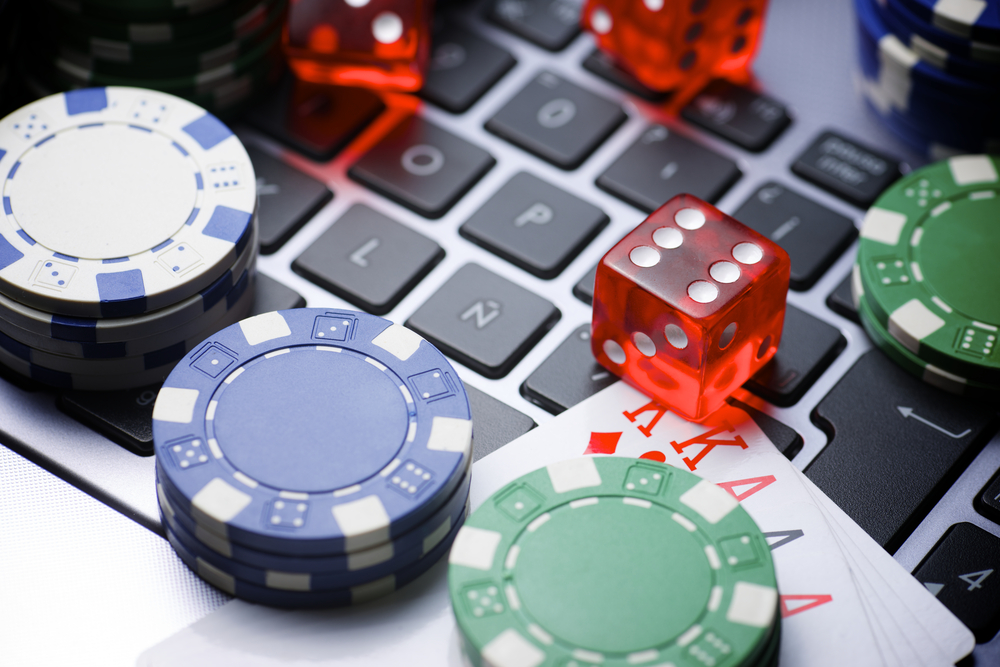 Reading Time:
2
minutes
Online casinos became possible and accessible through the invention of the internet. If you are one of those who like the unique level of excitement and fun of gaming online, then online casinos have lots to offer you. Playing is as easy as playing at traditional land-based casinos. The goal of every gambler is to make the most in a game and end up winning and making a profit. If you have not yet started playing at an online casino and you are wondering how to start, then it's easier than you think. There are countless online casinos available trying to find their way in the internet marketplace, so it is often tough deciding which one to choose. To start with, gamblescope.com list some of the best online casinos with detailed information on each one. By visiting our website, it will be easy for you to choose the right one for your preference from our vast list of reliable and legal options.
Key Considerations Before Making a Cash Deposit
Playing casino games online is one of the most popular ways to earn extra money. To make the experience more enjoyable, you need to choose a casino with care. Here at the Gamblescope website, there is a wide variety of online casinos available to suit every need and preference. You only need to read the reviews to gauge a venue's reputation and reliability.
In our review section, you will find full detail of each casino, including their rating as well as the type and number of games it has available. We have collected all the information you need to choose the one and start playing your favourite casino games. Below are some key points you should consider before you make a cash deposit:
Before registering with an online casino, make sure the casino offers the type of games you like to play.
Make sure the casino offers a deposit method you can use. All our listed casinos have different deposit methods and payouts. Using a reliable method will ensure you will receive your winnings quickly.
Check the bonuses and promotions they are offering for new and existing players. Here you can compare each casino and choose as per personal preference.
Learn about the different strategies of each game available on our site. You should know the rules of the game and play with the one which offers the best advantage for the players.
Make sure you familiarise yourself with the terms and conditions of the casino you intend to use; it's tedious but necessary.
Where Do I Start?
As a beginner, it may be difficult for you to distinguish between legitimate and rogue online casino. Gamblescope reviews will help you to overcome this obstacle and choose the best one for yourself. Our experts wrote our casino reviews to help you confidently play games without any concern that you are playing at an untrustworthy online establishment. Our casino experts have many years of experience and can analyze efficiently and accurately to bring you the best recommendations. Areas such as bonuses and promotions, games available, licenses, payment methods, and website functionality are well covered.
So if you are looking for a trustworthy online casino, gamblescope.com is a fast one-stop solution to access some of the best and most reputable casinos online.
Esports Entertainment Group Signs LOI to Acquire Assets of FLIP Sports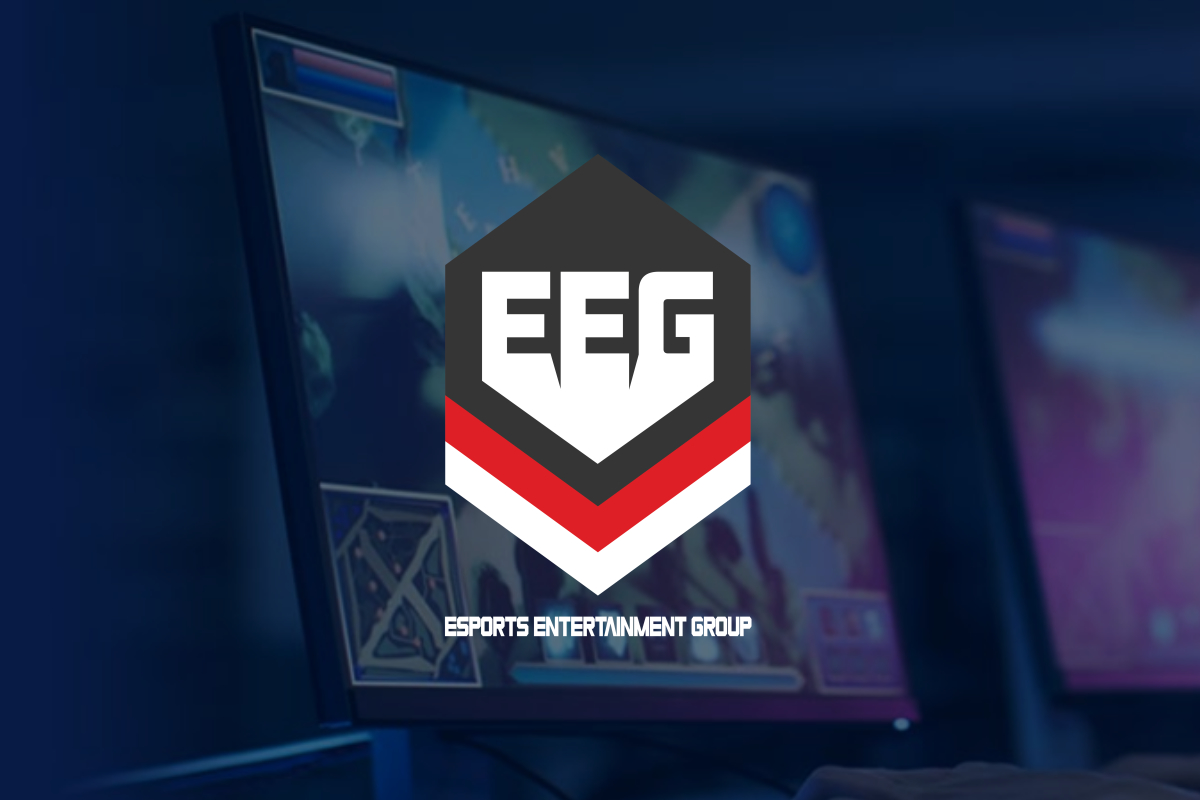 Reading Time:
< 1
minute
Esports Entertainment Group, Inc., a licensed online gambling company with a focus on esports wagering and 18+ gaming, signed a Letter of Intent ("LOI") to acquire certain assets of FLIP Sports Limited ("FLIP"), including staff and all intellectual property.
"The FLIP team are leaders in building iGaming platforms that take the player experience to new heights," stated John Brackens, CIO/CTO of Esports Entertainment Group. "Their expertise will strengthen our efforts in esports and help us further create a best-in-class immersive experience for esports fans."
FLIP Sports is a dynamic and entrepreneurial mobile games studio innovating how fans enjoy and engage with live sports. Through its proprietary in-play, peer-to-peer technology, FLIP provides a unique multi-platform second-screen experience within an entertaining, social, and competitive gaming environment for fun-seeking sports and wagering enthusiasts who enjoy watching live sports and events.
"FLIP has brought together a talented team with proven industry experience that we believe will provide immense value to Esports Entertainment Group as we enter a period of tremendous opportunity and rapid growth," commented Grant Johnson, CEO of Esports Entertainment Group. "As the first US-based iGaming company to list on NASDAQ, we are in a great position to capitalize on the fragmented esports market and will continue to pursue acquisition opportunities. FLIP is set to be the latest example of the success of our roll-up strategy."