RubyPlay's Quest of Gods In Tight Final of Slot Championship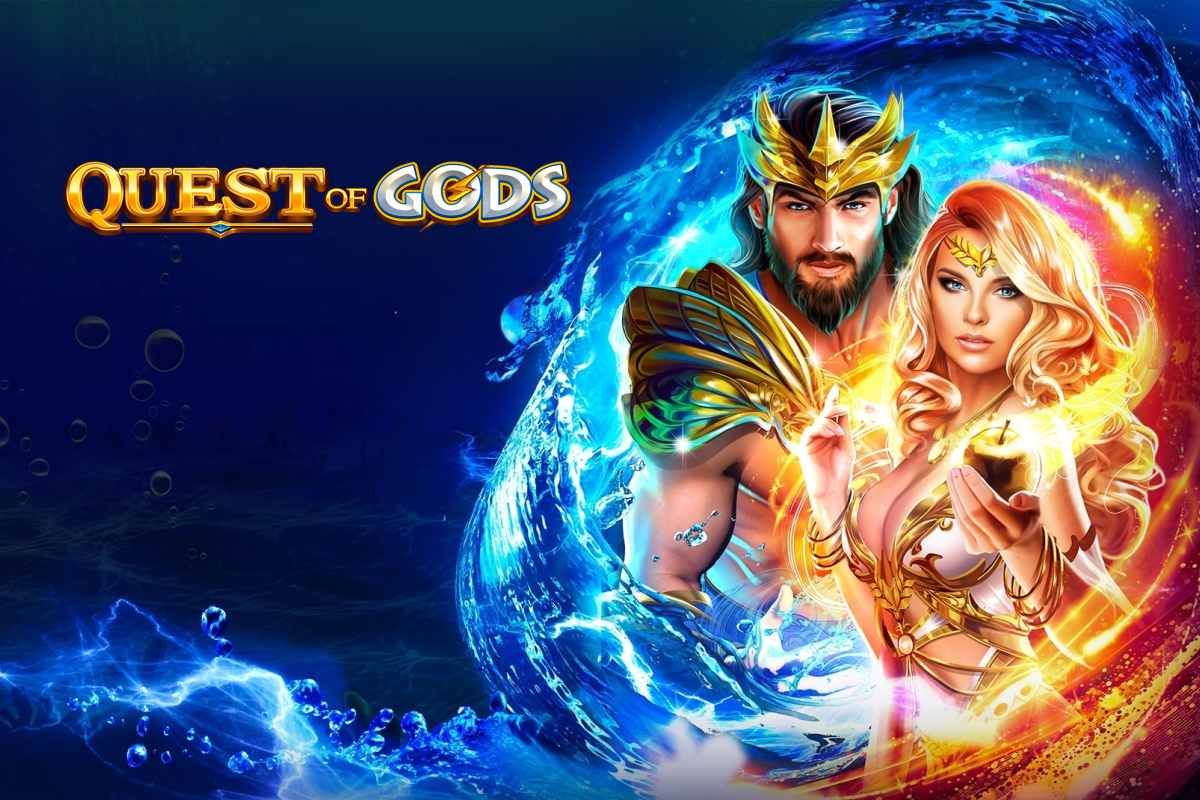 Reading Time:
2
minutes
For the first time in their young history RubyPlay, entered their slot "Quest of Gods", into the £100,000 Slots Championship at Lottoland. Being a newcomer they hoped for a good showing in its Quarter Final encounter against the legendary "Gonzo's Quest" but it surpassed expectations by not only winning, but winning by a strong margin of 83% to 17%.
Next up in the Semi Final – an even tougher prospect – up against 2019 Champion, "Mustang Gold". In a much tighter encounter, "Quest of Gods" again caused an upset by winning by 55% to 45% – setting up a final against "Holmes and the Stolen Stones".
By this stage everyone was expecting a close run in the Final round – and it didn't disappoint! "Quest of Gods" took an early lead on day one against Holmes and the Stolen Stones, but over the week, the game clawed back to eventually pip the RubyPlay game to the win by 51% to 49%.
Ittai Zur, Chief Operating Officer at RubyPlay said "As a new player in the slots market it was a great honour taking part in the Slots Championship with Lottoland. We also knew it would give us a good idea of how our games compare in terms of popularity with some of the biggest slot developers, competition that we have a lot of respect for.
We are delighted with how "Quest of Gods" resonated with Lottoland players, and to only just miss out on being the Lottoland Slots Champions of 2020 was incredible."
Anthony Morris, VP Gaming & Sports at Lottoland had this to say "We knew that Quest of Gods was popular with our players at Lottoland, but to be honest we didn't think it would do as well as it did against some smash hit content from other major providers. We look forward to more great games from the team at RubyPlay over the coming months and years".

BetBull chooses beBettor for Affordability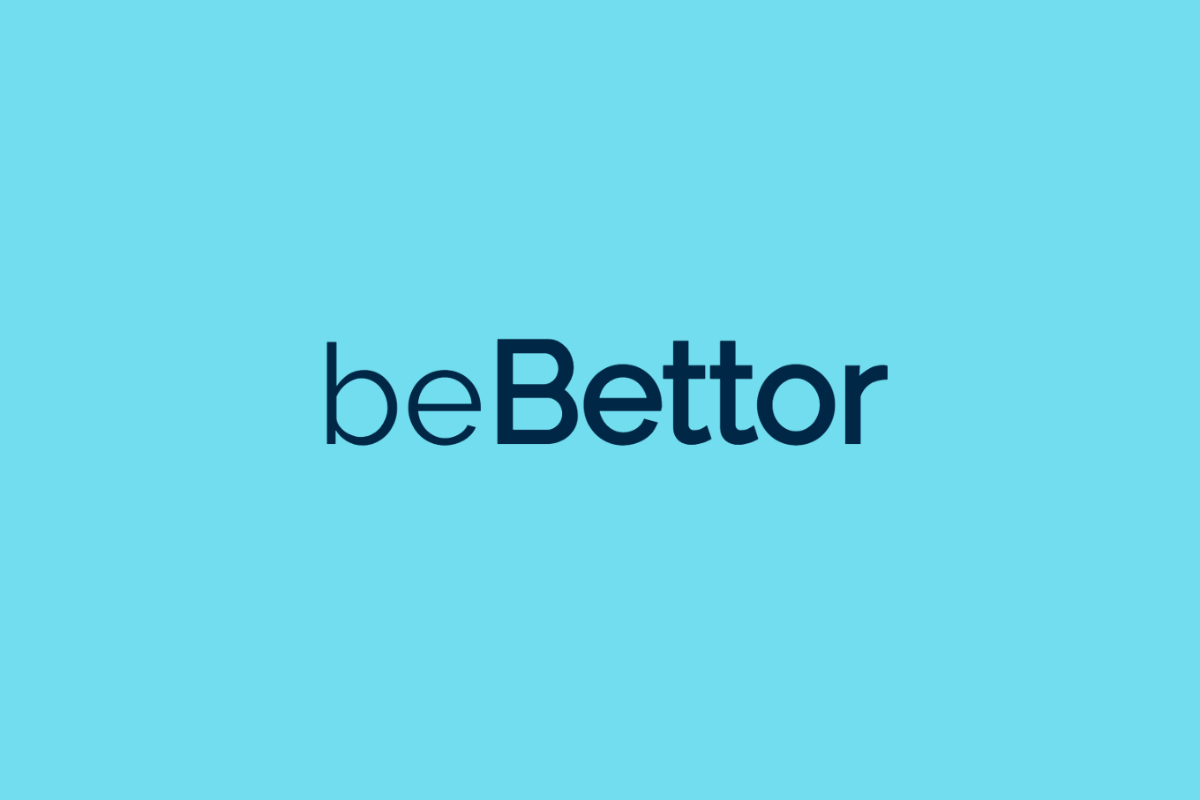 Reading Time:
< 1
minute
BetBull, the next-generation mobile sportsbook and casino operator, partners with beBettor, the responsible gaming data platform, on customer affordability.
BetBull has chosen to partner with beBettor to provide affordability data via the beBettor affordability API, enabling automated instant geo-affordability checks for their UK customers.
beBettor's personalised geo-affordability checks allow BetBull to understand more about their customers earlier in their journey, enabling more tailored protection for each player as part of BetBull's larger social responsibility frameworks. beBettor affordability checks also identify those most at risk, such as those on the bankruptcy or insolvency registers, protecting customers from gambling related harms associated with spending beyond their means.
Affordability continues to be a focus of the UKGC, with additional formal guidance for remote operators announced in relation to the COVID-19 pandemic remaining in place in 2021.
beBettor affordability data offers an economic and scalable solution for operators, assisting with UKGC compliance whilst maintaining a frictionless user experience and respecting customer privacy.
Scott McGregor, COO of beBettor said, "It is great for us to announce our new partnership with BetBull who are at the cutting edge of the industry today. We have really enjoyed working with the BetBull team who are integrating the new affordability data we provide into their next generation safer gambling frameworks."
Ian Tannock, Head of Safer Gambling at Betbull said, "We are delighted to be working with beBettor on affordability. We've been really impressed with the beBettor team and their friendly support and approach has been first class. It was a major factor in our decision to proceed with integrating beBettor's affordability solution."
Scout Gaming Group launches Spring Championship of online fantasy football for the second consecutive year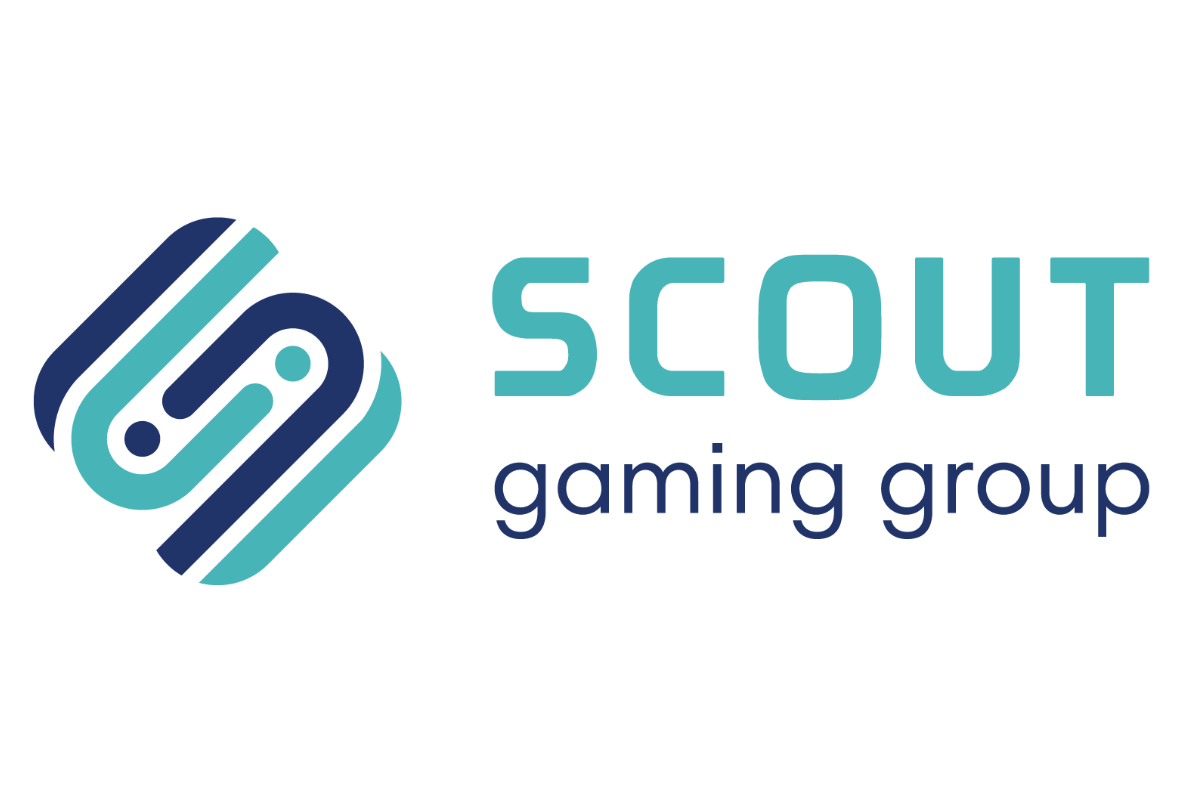 Reading Time:
< 1
minute
For the second consecutive year, Scout Gaming is launching the Spring Championship with a total prize of 500,000 euros, in the entire Scout Gaming Network (SGN). The tournament will be available on Fanteam.com and in SGN shortly.
Just as last year, the tournament is scheduled to take place in connection to game week 37 and game week 38 in the Premier League, during mid May.
The buy-in will be 1,100 euros, but there will be plenty of opportunities for users to qualify through satellites that start with buy in as low as 0.5 euros, were to first prize is set to 100,000 euros.
The Spring Championship is a dual game week event played daily fantasy-style, on 2 separate game weeks for the English Premier League: GW 37 & GW 38. Participants in the tournament will get to pick a brand new daily fantasy team each of the game weeks, with the normal Scout Gaming daily fantasy rules. Points for both game weeks will then be added together, and the final ranking will be decided based on that.
Scout Gaming Group is the world's biggest B2B fantasy provider, offering a wide variety of game types, sports and leagues, with real money buy-ins in the world's biggest fantasy network.
"We hope that it will be possible to finish playing this year's edition of SCOFF. Last year's edition was canceled due to COVID-19, which was sad because the interest was so great. We see this year's edition as an excellent boost for the upcoming EURO 2021. The ambition is to continue to offer tournaments with larger guaranteed prize money",comments Andreas Sundal, CPO and co-founder of Scout Gaming.
Parimatch CPO: 'We want to become a Netflix in the gambling world.'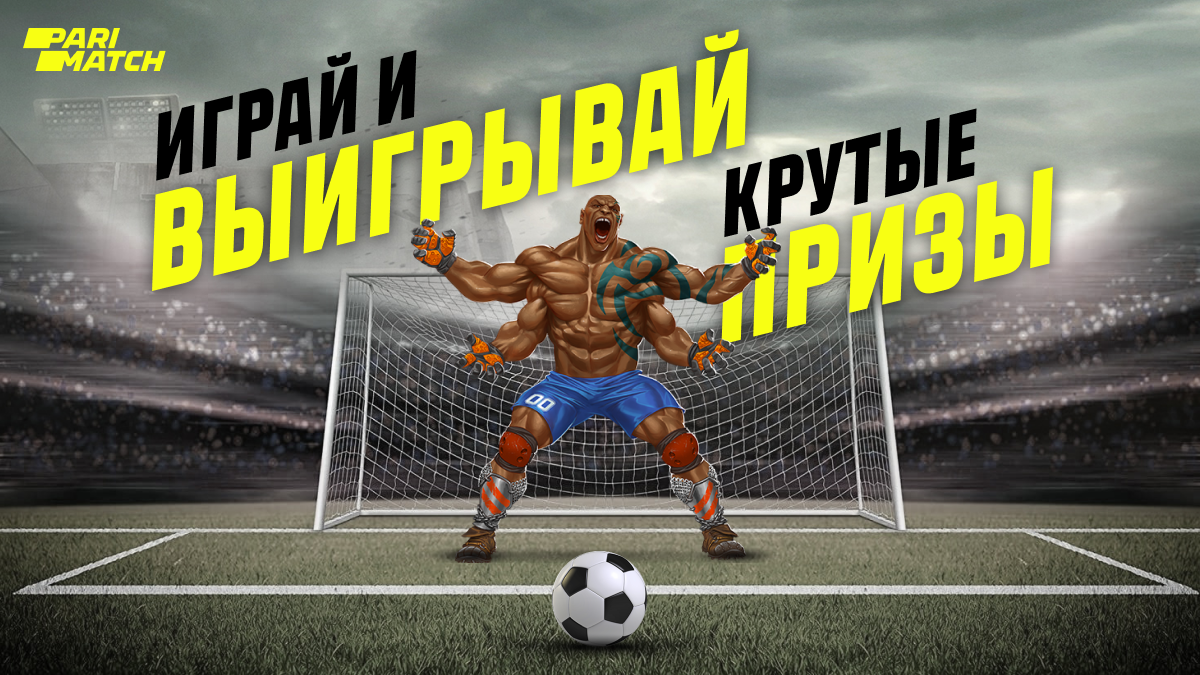 Reading Time:
4
minutes
Parimatch is building a technological entertainment platform that's changing the face of the betting industry. The company's goal is to move away from the classic idea of the bookmaker and become a gaming and entertainment platform. The company made its first move in the fall when it presented the new game Footboss. Parimatch CPO Sergey Berezhnoy explains how a simple session-based game is about to change the way we think of betting forever.
Footboss: the concept
The ultimate aim of Footboss is to free ten major football stadiums from the grip of invading giants. The game's key character is the coach, whose daily task it is to train his players to take winning penalties and practice unconventional tactics.
At first glance, the game seems simple, but with every new session, players discover new ways of enhancing their skills along with their chances of winning. Randomly distributed rewards and tasks give the journey unexpected twists—always expect the unexpected: different objects, different quests, and different heroes. And then there's the added interest of loot boxes: a kind of "kinder-surprise for adults."
By playing Footboss every day for just five minutes, you can upgrade the skills of your football team, learn about the vulnerabilities of your giant rivals, notch up victories, and win real prizes — Samsung Galaxy Note 10, iPhone 11 Pro Max, MacBook Air 13″, Sony PS4, iPad Air 10.5″, to name but a few.
How Footboss Refreshes the Betting World
Footboss was proposed as an exciting alternative way to promote Euro 2020. Apart from focusing on high odds, bonuses, and competitive margins, we decided to give players a variety and new emotions.
Gamification and betting is not an entirely new approach. Even the official APL app has a built-in fantasy league that mixes reality and the virtual world.
We went one step further and came up with something similar games don't do—we intertwined the game world with the real world of football. We wanted players to have fun creating their own football story.
Thanks to Footboss, players have been returning to Parimatch not only because they want to place bets or check out the odds but also to take a break, win a match or two and get a prize in the process. The game is session-based for a reason: players don't get stuck playing it. After a couple of boss fights, it's easy to get straight back to whatever you were doing.
Footboss as a non-trivial bonus for players
Footboss isn't about money; it's more about emotions and brand loyalty. The game is entirely free. To get started, all you need is an account with Parimatch. For the gameplay, we chose the "free to play" model: the more you play, the more you progress for free. In this model, the player's status isn't essential—what matters is the desire to play.
We wanted Footboss players to experience new emotions when interacting with the platform. On top of emotions, we integrated loot-box mechanics to add gifts that included prizes ranging from game equipment to iPhones and MacBooks.
Immersion in the game world and a new betting experience
Footboss is a refreshing experience that combines relaxed gameplay with a love of football. Together with their team, players create footballing history as they trek through the stadiums of Europe. Although the game is pure fiction, it is saturated with football: the top player on the team is Terminalaldo, a character very similar to the real Cristiano.
We presented the unique game's fantasy world as part of the advertising campaign being prepared for Euro 2020. The transfer of playable characters to the semi-real cinematic world increased engagement a lot more because the gaming concept proved viable despite the cancellation of the championship.
In this story, betting is more of a bonus than a necessity. The coach offers to do additional tasks such as place a bet on Esports, football, hockey, or basketball. Involvement like this helps players to progress through the game faster and get in-game items, but they don't have to.
Reaching the competitive audience segment
Footboss got into the segment of the audience that is driven by a desire to win: players immediately competed for the number-one rating. We noticed the race in the rankings and decided to give motivated players more opportunities to prove themselves through in-game quests.
Game launch results
Over 100,000 players participated in the first version of the game, where they fought over 1,000,000 battles and completed more than 350,000 quests. For the 36 days of the promotion, players opened 405,834 loot boxes containing hundreds of real prizes from Parimatch.
Despite Footboss being session-based and designed for five minutes of gameplay, some players scored 10 hours of game playing and completed the game four times.
We consider the launch a success because we've given players new experiences, expanded the platform's capabilities, and identified growth points for interaction between games and betting.
Entertainment platforms are the future
In the first test run, we only tried out ten percent of the game mechanics from our arsenal. So far, we've built a conditional "stadium" where new battles will unfold: new seasons and championships, quests, stories, characters, and content. We will also integrate other sports and gambling.
We are planning to add new mechanics such as PVP so that players can compete against each other. The PVP format will enhance the engagement and the variety of gameplay through fight emotions, new team lineups, item sets, and tactics. We are also thinking about integrating actual events from the world of sport connected with betting promotions.
COVID-19 has affected the whole world and has become a powerful impetus for betting to move forward. Parimatch is moving beyond the classic competition model—we're already building a gambling entertainment products. Thanks to the game integrations, we are changing the perception of betting and giving players new emotions.
Parimatch is continuing along the path of innovation in the betting field and is already introducing exciting new approaches to gambling.