Exclusive Q&A with Si Crowhurst, VP Vungle Creative Labs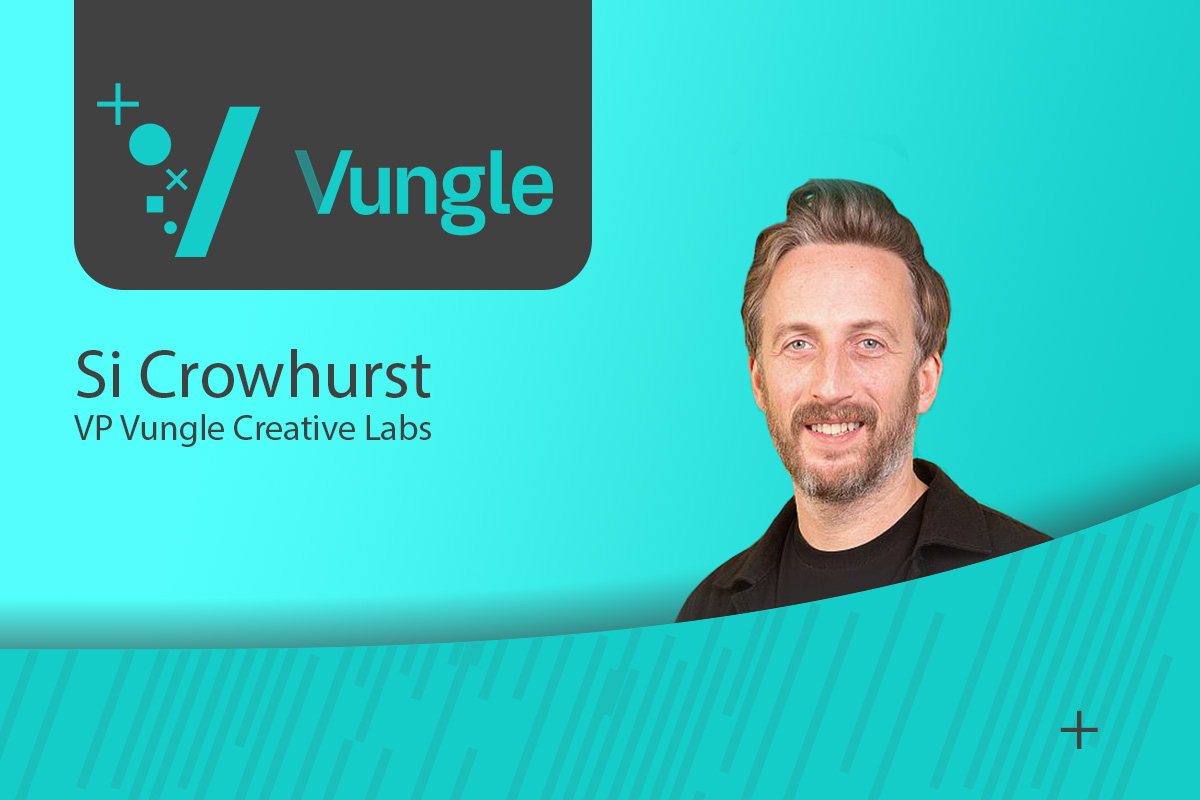 Reading Time:
5
minutes
We usually start with a brief introduction. Could you tell us about yourself and your current role in your organization?
S.C.: At Vungle, we strive to transform how people discover and experience mobile apps. Our goal is to be the trusted guide for growth and engagement, helping our clients optimise ad performance by creating and rapidly adapting ads that maintain user experience. As the VP of Vungle Creative Labs, I lead the charge on creating data-optimised content to drive engagement and increase returns for publishers and advertisers, ranging from indie studios to powerhouse brands.
Vungle Creative Labs' secret to success is the multidisciplinary DNA of the team that combines creatives, technologists and data analysts. We're constantly advancing our creativity and automation platform for custom creative, using data and machine learning to ensure our clients are on the leading edge of mobile advertising.
The main focus of this interview is Vungle's joint initiative with the WHO/UN Call Out to Creatives to Help initiative – for creating ads and in-app advertising for public health awareness. How did this project come up? Who made the first moves?
S.C.: At the height of the pandemic, the United Nations/World Health Organization launched its first ever "call out to creatives to help" and we simply felt that it was an opportunity to create some really impactful work and really live up to our values. In short, we wanted to do our bit. 
The focus of the brief was for designers to create visual content explaining what steps people can take to slow the COVID-19 pandemic and tackle harmful misinformation campaigns. In a modern-day 'Rosie the Riveter' effort, we pooled our design talent, data analytics and gaming expertise and set to work creating a series of playable ads (i.e. interactive ads). Drilling into the principles of gamification, we created ads to drive user engagement around the key WHO messages of maintaining physical distancing and personal hygiene.
Tell us a bit more about the whole thing. Basically, you send health awareness messages just like in-app advertisements. Tell us more about the processes involved?
S.C.: The campaign strategy we developed and sent into the WHO/UN focused on delivering playable or interactive ads that carried a public health message instead of a consumer brand performance ad. The design process was also similar. We know from our wider work that gamification works in in-app advertising because it triggers powerful human emotions – think: the need for achievement, competition and status; the desire for reward etc. – so we applied the same thinking to this context. In one design, people interacting with the ads had to interact with the screen, swiping back and forth for the duration of time it takes to wash your hands before they could continue in their given app. 
What is exactly Vungle's role in it? Do you use your data, testing and research insights to create, place and run the health awareness in-app ads, just like you do in the case of usual commercial ads?
S.C.: After reviewing the UN/WHO's main goals and objectives, we selected the playable ad format as the most effective creative medium. Playable ads are dynamic, non-verbal ads that can transcend language and cultural barriers that could otherwise mean that certain messages don't carry or fall flat. Visual language is a powerful way to drive home messages and encourage positive behaviour. We knew as the weeks of lockdown passed, there had been a significant uplift in mobile app downloads, so this format was really useful given the context. 
The team developed several creative options, choosing to capture the key messages of physical distancing and personal hygiene; some of the most salient health messages that many governments have advocated as fundamentally necessary to the emergency response. We then applied creative testing to learn, scale and adapt the ads at rapid speed to enhance user experience while still achieving engagement goals.
How are the users reacting to these health messages through in-app ads. Are their responses in similar lines as towards the commercial ads?
S.C.: We're delighted to say that the ads have attracted over 36,771,804 million viewers so far, reaching both Apple and Android users in over a dozen countries. Excitingly, the work now also sits in a WHO library of artwork that will be used to educate individuals and communities all across the world as we pass through this global crisis and, hopefully, learn from it for next time. You see the library here: UN COVID-19 Creative Content Hub. In terms of the comparison to commercial ads, the click through rate has been impressive – 55 percent higher than the average click rate for advertising campaigns in apps –, but given the variables involved in the ad content and aims, you can't really compare apples with oranges! 
You recently wrote about monetization strategies for in-app adds during COVID-19 outbreak. How are things going in the in-app monetization front over the last two months? Are the ad engagement and the revenues from in-app monetization going up or down? Would love to hear some stats and observations on this topic.
S.C.: As with every major crisis, the public turns to news and online platforms for information. With school closures and mandatory work-from-home policies, many of us in the industry expected some uptick in the number of mobile games being downloaded, and the initial upsurge post-lockdown was pretty massive. While entertainment advertisers are seeking to leverage this increase in demand and garner extra conversions as a result, it still feels too early to speculate on how things are going in monetisation and how resilient companies will be as we navigate these unchartered waters.
That said, as time goes on, we're likely to see more and more people turning to apps that run on freemium models. This is what happened in China during the lockdown there. With users flocking to apps, it's a good time for mobile marketers to strategically optimise their in-app spend, but we recommend engaging with partners who can really help them navigate this uncertain terrain. 
We focus on the gaming and gambling sector. The real world of sports has come to a standstill, with all the major sporting events getting cancelled. How did that affect the mobile advertising sector? Is there being a case of another door opening when one door is shut?
S.C.: While in-app advertising for sporting and gambling apps has taken a hit, users have transferred their attention to other apps that help tackle boredom, find some fun or, in many cases, manage their anxieties – for example, anecdotally we know that people have been trying to "upskill" with language apps like Memrise or Duolingo. So, the users are still there, but their allegiance to which apps has simply changed. When sporting events start up again (and as we've seen with Premier League football recently restarting), we can expect the sector to see a change in their fortunes. 
We shall conclude with a look into the future. What are the major changes, if any, that we could see in mobile advertising? Our readers appreciate your insights on this.
S.C.: AI continues to shape the future of mobile advertising, with the continued proliferation of machine learning algorithmic and automated bidding products from the likes of Facebook and Google having a strong influence. These technologies are taking control away from advertisers with respect to which target levers to pull in their campaigns and instead decisions are being made based on data. This data includes aggregated intelligence from different industries and markets, as well as billions of consumer data points like key words and searches, device types, and geographic locations – all of which will inform what works best in terms of ad spend and budget allocation.
"Seed" audience data – consisting of users who have already shown their interest by taking actions like clicking an ad or purchasing a product – and creative remain the two most impactful levers for a marketer to influence performance and scale. This has led to considerable investment in creative studios and technology that support the ability to produce massive amounts of creative variants, which can be piped into campaigns for testing. Creative that is adaptive and responsive to user preferences will continue to grow. 
Finally. short-form, video-sharing apps are a huge trend, and have enormous potential to reshape mobile advertising. Because this type of content feels more native – its users self-describe as creators rather than "influencers," developing ways to draft behind it is exciting new territory we need to explore. 

Exclusive Q&A with Hyperion Tech Chief Business Development Officer Ori Zilbershtein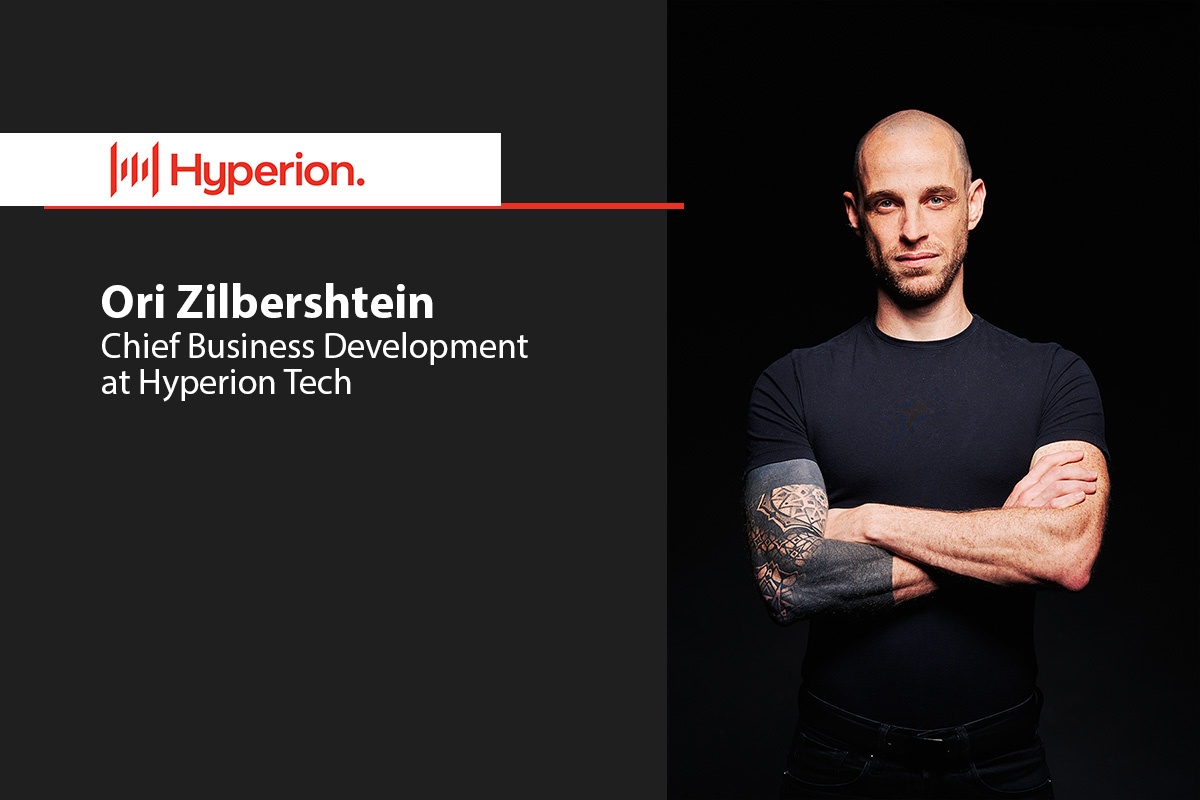 Reading Time:
4
minutes
With lockdown restrictions being eased across Europe, businesses have a big decision to make on whether to force a return to the office or keep a culture of remote working.
Hyperion Tech Chief Business Development Officer, Ori Zilbershtein, believes it is an easy call – remote working is here to stay. Productivity has increased during the pandemic and businesses are embracing the hybrid model that provides greater flexibility and perks to employees.
European Gaming caught up with Zilbershtein to understand how remote working has influenced product development and why the traditional office model is dead.
How have working practices in iGaming changed since Covid and do you expect these to remain in the future?
Before the pandemic, iGaming CTOs were fixated on the idea that developers had to work alongside each other in the same office to create new products. It was common that companies would refuse to hire candidates who wanted to work remotely – a puzzling approach given the well-documented skill shortages in Malta, one of the industry's main hubs. However, Covid-19 has completely transformed the office setup and how organisations interact with colleagues and recruit new staff. Businesses are taking full advantage of the wealth of overseas talent available, realising the benefits of recruitment without being restricted to a certain geographic location.
The advent of remote working has reassured senior executives that allowing employees to work from home does not impact productivity. In fact, we have found the opposite with output actually increasing as staff feel more comfortable in their own surroundings and are not distracted by constant meetings.
How big an impact has Covid had on tech with people working remotely? Has innovation suffered because of this?
Far from it, instead we have seen projects completed more efficiently since developers have worked from home. Meetings and discussions have become more succinct and operational efficiency has increased as a result.
Simply put, time is wasted when developers spend every day in the office. Rather than finding themselves in endless face-to-face discussions between stakeholders, which often yield no real solutions, developers working from home are now able to spend more time writing the code that creates world-class products.
Many people claim to be more stressed since Covid because there of a lack of downtime, how can iGaming companies address these issues to ensure their workforce is engaged and efficient yet also happy?
That is a responsibility that should be shared between teams and managers at all organisations. At Hyperion Tech, we do not ask staff to respond to professional enquiries outside of working hours, unless it is a matter of urgent importance. Clients do not generally contact us out of hours, and of course there are instances when we can make exceptions. The key is to develop an open relationship with your partners based on trust and courteousness, communicating honestly throughout the process.
For example, when we do receive an out of office hours enquiry which is not urgent, we reply at the earliest opportunity when we are back working, which is never a problem. Of course, in those exceptional circumstances where a pressing matter needs addressing, then we are more than happy to do so outside of working hours. That approach brings tremendous mental health benefits, reducing stress by ensuring that staff do not feel obliged to spend every waking hour glued to their phone or laptop.
What does the future hold for offices post-pandemic? Is the traditional office model dead?
Working habits have fundamentally changed and the office setup that was previously the norm is unlikely to return. People often enjoy working from home and save time by cutting out their daily commute, with output increasing as a result.
Giving people greater responsibility to achieve their goals is almost always a positive thing for businesses looking to expand, and doing this remotely is no different. Showing your employees that you trust them to work from home will in most cases see them repay you by going the extra mile to help the company grow. This is having a positive influence on staff turnover too, with fewer people leaving their jobs and HR saving on significant costs.
Our office will still be in use for certain meetings and training sessions once the pandemic is over, as well as providing a space for those who cannot comfortably work from home, but the hybrid model is very much the future. Companies that insist on making staff use the office on a full-time basis will be at a significant disadvantage in the job market, playing second fiddle to those who offer a flexible model of some kind. Making people sit in an office for 40 hours a week will only make your business a less desirable place to work – and hiring top talent will be more difficult as a consequence.
How is Hyperion Tech supporting iGaming companies in a post-Covid environment?
As an iGaming technology services provider, Hyperion Tech is here to support companies that are looking to build their teams with the right talent. Working with a range of clients in the iGaming, Fintech and other tech sectors, we create hybrid teams of internal and external developers that take a business' operations to the next level.
Malta's tech talent shortage has been well documented, but with remote working we now have a solution to this key issue. Malta-based businesses often tell us how hard they have found it to recruit and retain top talent, but now they are in a position to embrace the hybrid model and employ staff from across Europe. That is where we come in, as we take great pride in building successful teams for our clients by tapping into a huge pool of tech talent.
Q&A with Justin Chen, PickFu Co-founder: How Can Mobile Game Developers Overcome IDFA Void?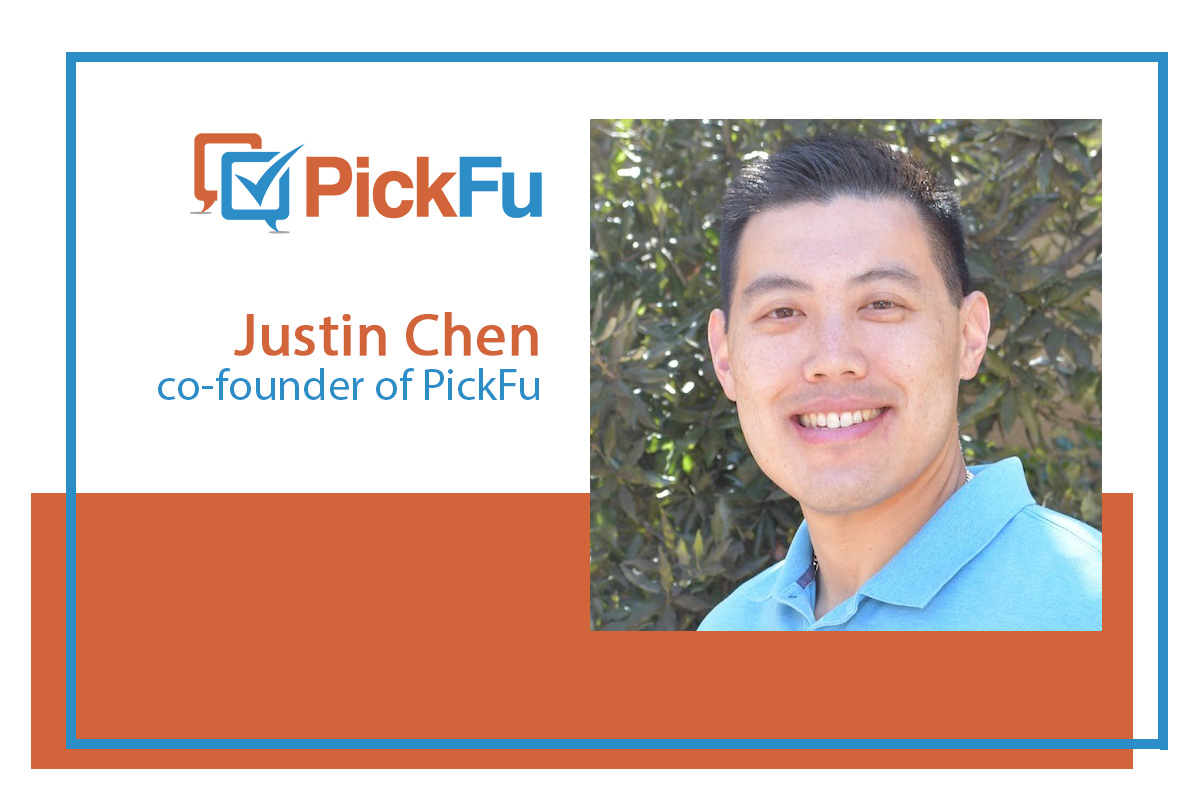 Reading Time:
4
minutes
Apple's recent iOS 14.5 update has disabled the Identifier for Advertisers (IDFA), a handy tool for mobile game developers and online marketers to create game features and design advertising strategies.
Here we have with us Justin Chen, co-founder of PickFu, a leading consumer research software that feeds business intelligence through instant online polls.
He talks about the removal of IDFA, its potential impacts, user reaction to the removal, and how game developers and marketers can fill the void.
Q. Welcome Justin Chen, Could you explain the recent talks surrounding IDFA?
A. IDFA acts like a cookie to help advertisers better target iOS users and measure the effectiveness of their mobile marketing campaigns. Apple's latest iOS 14.5 update has a App Tracking Transparency feature that disables IDFA by default.
This could substantially impact how mobile games are created and marketed. Let me explain it.
Prior to the change, IDFA provided advertisers with information such as whether users downloaded their game through a browser ad or when they're using the app, how they are interacting with ads in their game, and more. This data became fundamental tot programmatic advertising strategies that free-to-play games use to acquire and target users, improve the user experience, and monetise games. Many marketers believe the update is the death of IDFA, as consumers must now opt in to allow app tracking.
Q. PickFu has recently conducted poll with gamers with Apple devices. Could you tell us more about the results of the poll?
A. PickFu's poll involved 200 mobile gamers with Apple devices. The poll simply asked whether they would enable or disable app tracking.
In the poll, 81.5% of respondents, though, said they'd disable IDFA tracking. They largely felt it invaded their privacy and were uncomfortable with companies owning their data. According to one respondent, "I don't want my data tracked by anyone or anything, anonymous or not. I don't need targeted advertisements. If I am interested in purchasing, I will look into the product myself and do my own research."
There were 18.5% respondents who said they would enable IDFA tracking. These players commented that they like to receive personalised advertisements and don't mind being tracked, as long as their personal information wasn't shared. One wrote, "I don't like the idea of being tracked, but they are not getting any of my personal information. I would rather get advertisements that might interest me than ones that I don't care about at all."
Q. What would be the impact of this on mobile gaming studios?
A. Before iOS 14.5, approximately 70% of Apple users shared their IDFA data with app publishers. This figure could drop to as low as 10%, making the data pool much smaller for advertisers. Mobile gaming studios will have to reevaluate how they collect data to market to mobile audiences.
Q. Now, how will game marketers figure out whether the ads are optimised and targeted to the right people? 
Well, there are basically two ways: 1. Find alternate ways and 2. create new methods.
Find alternate ways to gather real-time audience insights
IDFA helps mobile game developers collect real-time data around how their core audience plays their games and interacts with their ads. Using this data, developers optimised their games to provide a better user experience for players. With the soon-to-be smaller data pool, this granular information will, ironically, become even more granular.
To supplement the dramatically lower numbers, mobile game developers will need supplemental ways to gain audience insights quickly. Surveys of mobile gamers will help developers to gauge opinions in a totally privacy-compliant manner. Speed doesn't need to be lost, either. The online nature of player polling means that developers can act on their survey results the very same day they pose a question.
Create new targeting opportunities 
The hyper-targeting that IDFA makes possible is one of its most appealing qualities for advertisers, even if less so for those they target. But online surveying providers can offer readymade audiences based on your targeting needs, and these audiences usually self-report their identifying qualities.
Q. That is interesting. What are the options available to game developers and marketers for such surveys?
A. Some available polling audiences that game studios may find valuable:
Gaming platform: mobile, PC, console
Gaming habits: daily players, weekly players, occasional players, etc.
Favourite gaming genres: role-playing, trivia, strategy, word, etc
Devices: iOS, Android
App store spending habits: under $10, $100 or more, etc
Demographic groups: women, parents, income range
Q. Final question now. But can surveys provide the exact kind of data that IDFA used to provide?
A. IDFA shows advertisers how mobile players interact with their ads. But one limitation is that you can't access any data until you have a launched game with live players.
Surveys enable you to get real-world reactions to a much wider range of mobile gaming assets, from mobile app icons, game concepts, artwork, app names, descriptions and more. You can conduct this research at any stage of a game's development lifecycle. The earlier you start gathering data, the more confident you will be as you move toward launch.
In addition, IDFA provides purely quantitative data such as impressions and click-through rates. However, you're left to guess the why behind these numbers. By incorporating polling into your strategy, you'll hear directly from players, helping to understand why they like or dislike characters, ad creative, or whatever else you show them.
Taking qualitative feedback into account will improve your game overall, allowing for improved player interactions, stronger download figures, and better overall ROI.
A Q&A session with Endorphina's Head of Legal!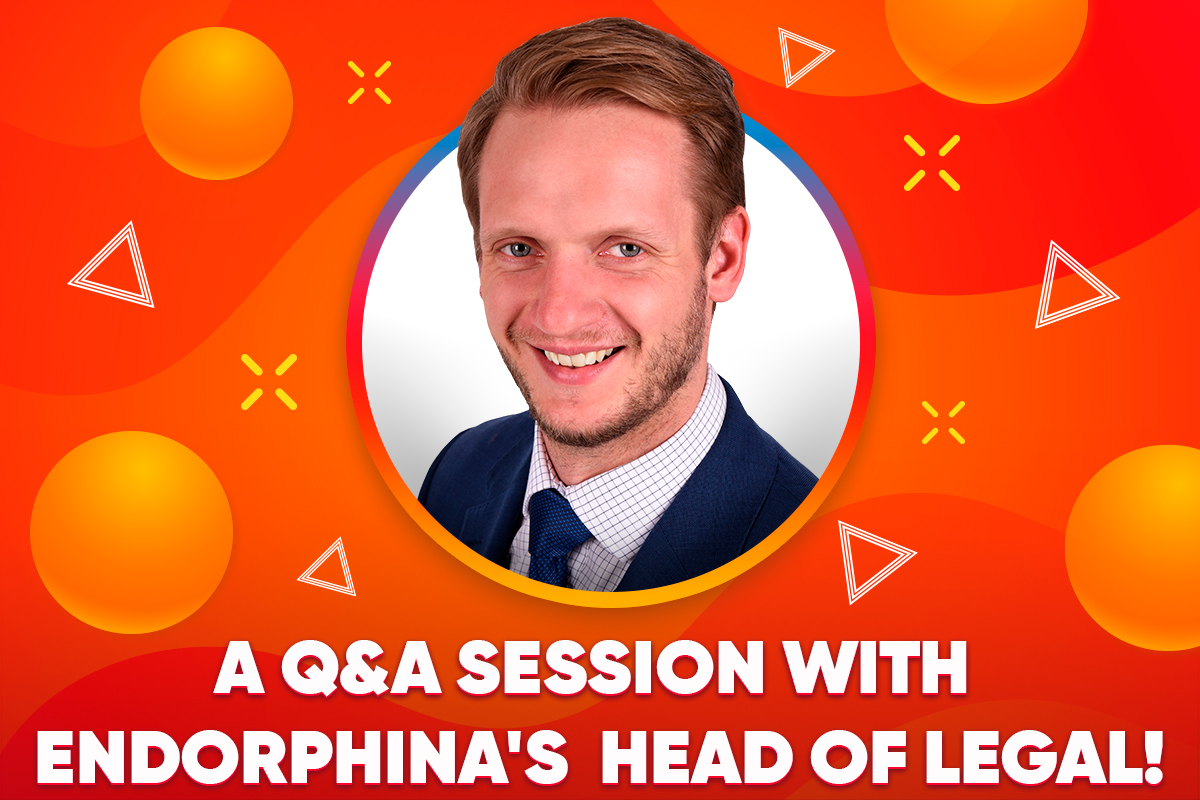 Reading Time:
3
minutes
Recently,  Jakub (Head of Legal at Endorphina) had an interview and dropped some professional insights and thoughts about Germany, their new regulations, the treaty, and more.
So, big things are happening in Germany, right?
Yes, Germany was always a rather complicated market. The need for new gambling legislation to fully legalize online gambling was very urgent. Finally, there is hope when the new legislation has been introduced in 2020. And in spring 2021, the number of states to approve the new gambling treaty was met and Germany's State Treaty on Gambling aka "Der Glücksspielneuregulierungstaatsverag" will become effective from the 1st of July 2021.
The Treaty on Gambling becomes effective in July, does that mean that starting from July all operators must have a respective gambling license issued by German regulator?
No, it does not mean that. Germany is not that far in the process and the new regulatory body must first be established. Work to establish this body is underway, and sources suggest it will be fully operational by the end of 2022.
When the regulatory body is not established yet, how will Germany apply or enforce new rules introduced in the Treaty on Gambling?
The transitional regime has been introduced and does stipulate guidelines that certain online gambling offerings, namely those of virtual slot machines and online poker, which are actually not yet permitted under the current Interstate Treaty on Gambling, will be exempt from enforcement if operators meet certain requirements that are recognized as technically feasible. Basically, it is some sort of "gentleman agreement" between operators and the government saying: "follow the rules and we will leave you alone". However, such "guidelines" cannot be mistaken with an effective law!
What requirements must be met in order to comply with the guidelines of the transitional regime?
It is a set of various rules. For example, for virtual slot games, the maximum bet must be 1 euro, the spin duration must be at least 5 seconds, no jackpots or auto-spins are allowed, reality checks must be triggered after 60 minutes session of un-interrupted duration and after that, the player must take a 5-minute cool-down break, where they are unable to place a bet, etc. As you can see, the new Treaty on Gambling really focuses on player protection and preventing gambling addiction.
Are there any problematic parts of the new regulation?
There are always some problematic parts and challenges from the regulatory point of view. On one side, the regulator tries to protect players but on the other side, games still must remain attractive compared to other markets. So, we can see those lacking jackpots, spin duration, and EUR 1 maximal bets could potentially cause some issues with the attractiveness of games and that is even before we will get into taxes.
What is wrong with taxes?
There is a proposal of new taxation of poker and online slots in the amount of 5,3% from all stakes. Considering that the average RTP (return to player) rate from slot games is 96%, such taxation would mean that the operators would be losing money on slots. Actually, to make the revenue from slots equal as without the proposed tax, the RTP of the slots would have to be reduced. And here we come back to the attractivity of games for players. Why would you play a game with a lower RTP when, just a click away, you can play the very same game with a higher RTP, only in an unregulated casino? This is why many experts are afraid that such taxation would drive players to the black market, which is very risky, especially if the jurisdiction is just opening. This taxation is still not yet agreed upon, but unfortunately, there is a high probability that it will actually happen. Even with bet limits or spin durations, Germany is still a very interesting market so we can only hope that the German parliament will reconsider their tax proposal.