Sports and Gaming – Playing by a New Set of Rules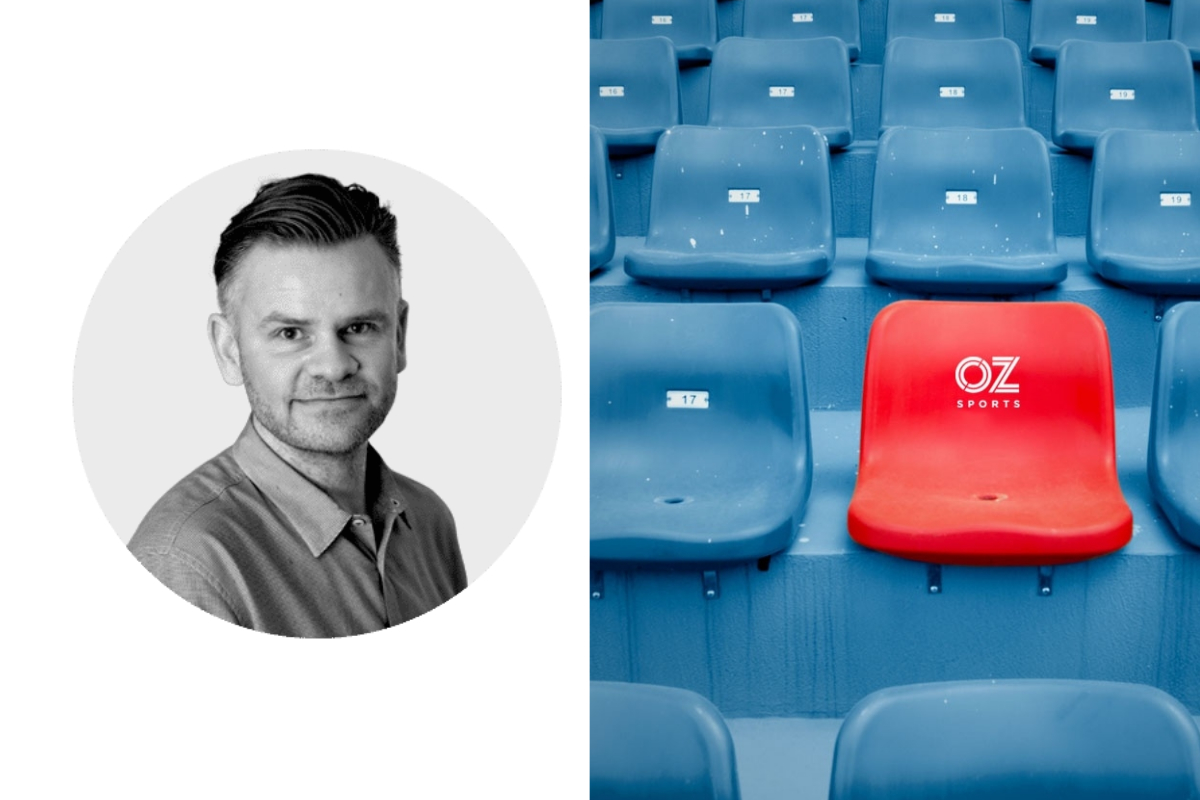 Reading Time:
3
minutes
The pandemic has brought the sports industry to its knees but against the backdrop of global crisis, opportunities have arisen for others. While the sports business is set to lose as much as US$61.6 billion1 in missed revenues by the end of the year, the gaming sector, on the other hand, will generate revenues of $159.3 billion, a +9.3% year-on-year increase.2
Although largely driven by unforeseen circumstances, the pandemic has highlighted the large gulf in the prioritisation of fan experience between the two. As OZ Sports CEO Gudjon Gudjonsson explains, the sports industry has much to learn from gaming if it is to maintain and grow its global fanbase.
If there is one positive element to come out of this all for the sports industry, it is that leagues, federations and teams have had to rethink their way of doing business. The pandemic has accelerated innovation on various fronts. This is especially the case with the return of sport behind closed doors, with the need to remotely manage the production of leagues and make fans feel part of the live experience from the comfort of their homes.
The temporary state of the live sports sector, with limited or no fans in stadiums, has only amplified a bigger and more recognisable challenge. Pandemic or no pandemic, studies show that 90% of fans are unable to watch their favourite team in their home stadium due to factors such as location or finance.
At OZ Sports, what COVID-19 has taught us is that we need to accelerate our vision in making the fan experience more interactive and engaging. The new generation of fans expects to be able to share their experiences without geographical boundaries. OZ is keeping sports more relevant, broadening the fanbase by opening up the physical stadium. 
This is where we have looked to gaming. The prioritisation of user engagement has seen games companies constantly explore new ways to deliver content to consumers. As a result, gaming platforms are becoming social networks in their own right and established social platforms are seizing this opportunity to invest further in games to maintain and grow their user database. Gaming is driving forward the reality of the metaverse – virtual social spaces that are always open, always on, and always expanding.
So, what does that mean for the sports industry? We are still in the early days of sports broadcasting, and there is a lot we can learn from gaming. Our thinking around the intersection of sports and gaming can be seen everywhere in the OZ Sports strategy. It's in how we think, how we work, and how we innovate as a company. As a tech business with influential investors from the gaming industry, we foster a different culture than traditional sports broadcasting companies. 
Our tech stack is ours, from end-to-end. We mostly leverage technologies on how we do sports production that has until now mostly belonged to gaming companies, which opens up a totally new world for us. At the core, we have our gaming engine, built on a robust machine learning software stack that analyses what is going on in the game, in real-time. From there we further develop our broadcasting technologies, with a layer for services like augmented graphics and avatars, to applications like tracking or a more intuitive replay system, to name but a few. This allows us to work differently as a team of innovators and compete more creatively as a company.
By embracing everything that the gaming industry is positively doing to engage with its fans, we see the world of sports broadcasting becoming far more interesting than it is today. Out of the pandemic, we will see new companies that have succeeded, and these new leaders will foster far more vibrant communities around live events. Gen Z will have emerged with different needs and the more popular short format of sports storytelling will continue to rise.
New exciting technologies will continue to surface in the market that better serve fans' sports esteem. Use of avatars will be the everyday normal, by representing the digital you in the new metaverse. Fans will be able to instantly express their emotions in the moment of the game, wherever they may be in the world, empowering fans to communicate in ways that are difficult to accomplish in today's world.
The future of live sport is an exciting one; by embracing gaming technologies OZ Sports will continue to innovate at this intersection. Sports broadcasting as we currently know it is about to change forever, and we're excited to be at the forefront of that transformation!

PressEnter Group Elevates CRM Capabilities with Optimove Deal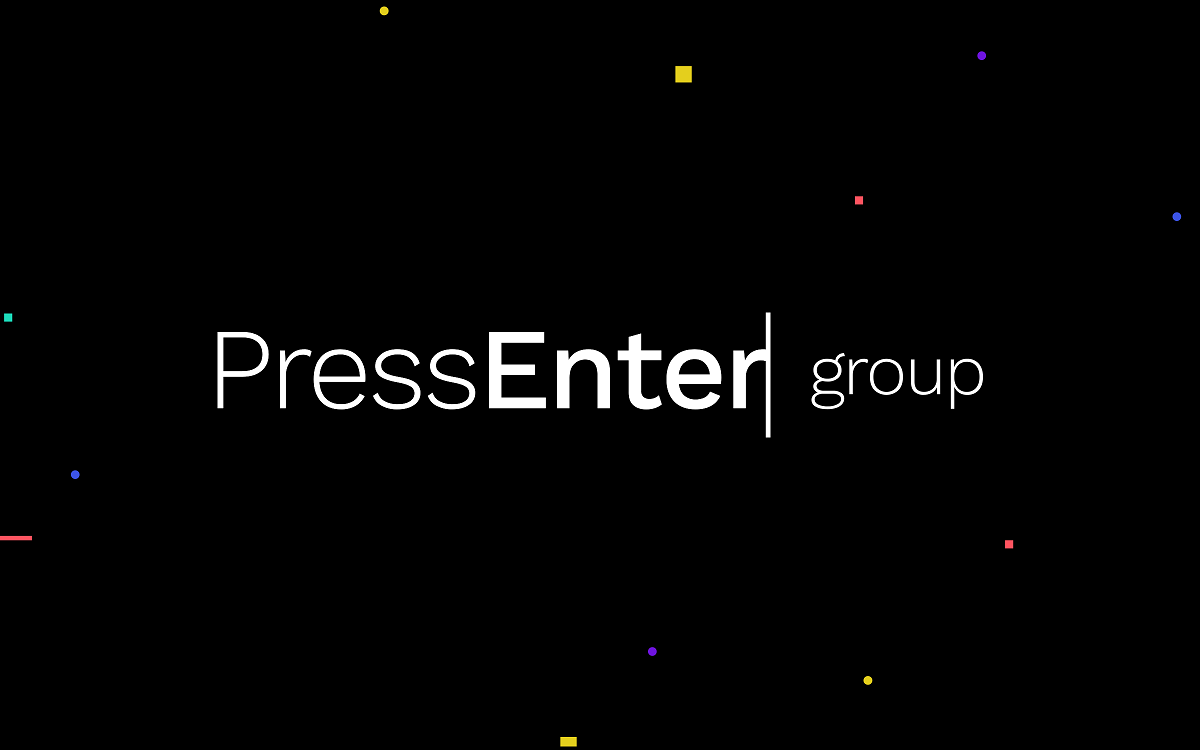 Reading Time:
< 1
minute
The fast-growing operator has partnered with the retention marketing leader to drive growth through AI-mapped CRM journeys
PressEnter Group, the dynamic operator of online casino brands such as 21 and Nitro Casino, has partnered with Optimove, the leading CRM Marketing platform,  in a bid to further scale its retention marketing efforts.
The partnership will power PressEnter Group's efforts to further automate its CRM processes in order to take the marketing activities to the next level. Optimove's AI-mapped CRM journeys, will allow PressEnter to  scale and manage hundreds of player segments, orchestrate real-time and scheduled multichannel campaigns, and measure the incremental value of each player interaction.
With a scientific, customer-led growth approach at the core of its player marketing efforts, PressEnter chose Optimove's for its data-driven  approach to marketing and AI capabilities to help the group unlock and enhance player lifetime value in a sustainable and responsible way.
The direct integration between PressEnter and Optimove has ensured expedited time to value and a seamless, effective technology stack that has enabled PressEnter to perfect player-experience on and off-game.
Lahcene Merzoug, Chief Executive Officer of PressEnter Group, said: "We are pursuing an ambitious and aggressive growth strategy in the markets where we are currently active but also in new jurisdictions where we believe  players will be receptive of our brands."
"Our unique retention strategies have been a key driver in our success to date but partnering with Optimove will allow us to significantly scale this activity, specifically  when it comes to automation and driving efficiencies."
Moshe Demri, GM EMEA at Optimove, said: "We are honored to be chosen by PressEnter Group to support its massive expansion efforts.  In a highly competitive market such as iGaming the only way for operators to grow is with exceptional CRM Marketing. Optimove is  committed to our clients' growth by providing marketers with highly sophisticated, AI-driven solutions that power personalised marketing  at scale.
"We are extremely proud and excited to enable PressEnter Group to expand its retention efforts, providing each player with the personalised experience they desire."
Hensel Grad Law Firm Joins All-in Diversity Project as Strategic Partner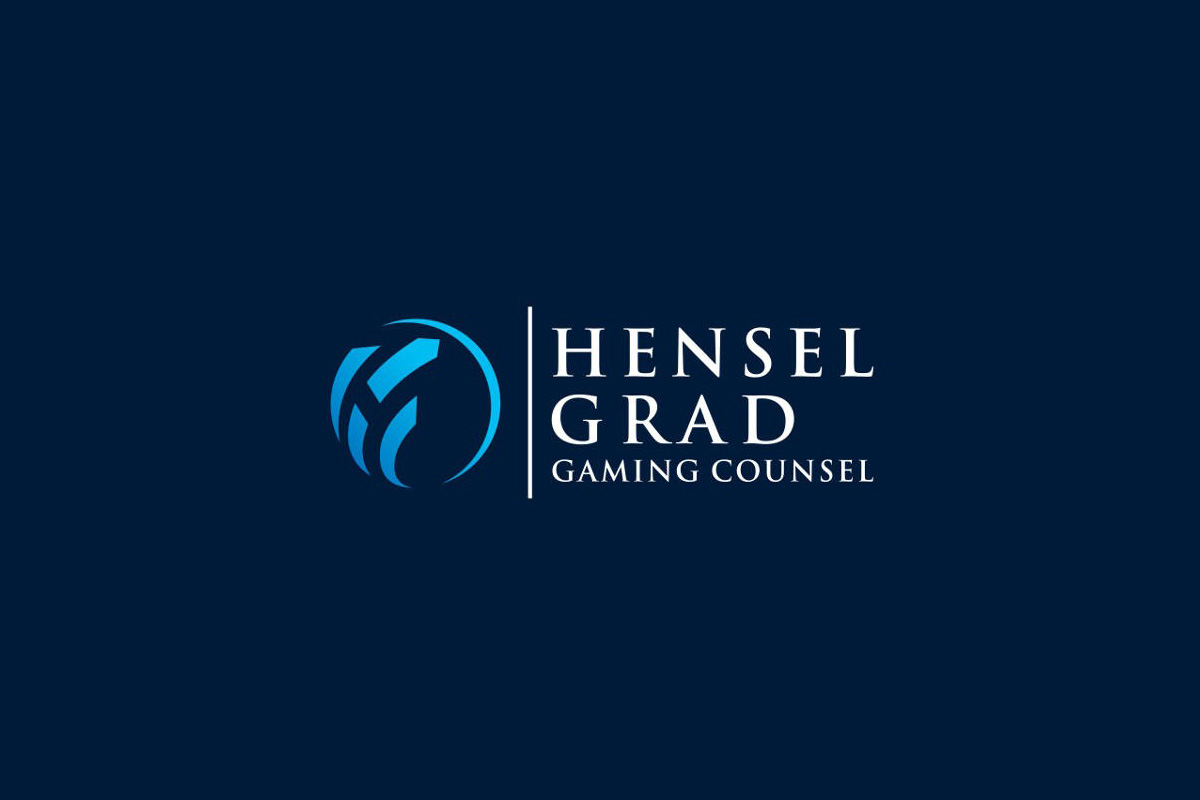 Reading Time:
2
minutes
The All-in Diversity Project has strengthened its network by signing the Hensel Grad Law Firm as its first strategic partner of 2022.
With more than 20 years of experience as gaming regulators and a thorough comprehension of how gaming laws are implemented and enforced, Hensel Grad is a gaming law and advisory firm positioned to serve an explosive gaming and sports betting industry in the US. Susan Hensel, one of the firm's founders, is also a long-standing member of the All-in Diversity Project Advisory Board.
As the central global resource for diversity, equality and inclusion, the All-in Diversity Project is a nonprofit committed to helping businesses around the world to become better companies through their DEI efforts.
"2022 is a key year for All-in. Not only does it mark the release of the third All-Index, which this year will include early insights into the impact of COVID and includes more big names than ever before, it is also the year that we start to step out of betting, gambling and gaming through our partnership with the British Standards Institute and launch of the first ever formally recognised Code of Practice for Diversity, Equality and Inclusion in the Workplace. At a time when the industry faces greater pressures than ever before, this offers us a unique opportunity to position the sector as a global leader in DEI. Our success has, and continues to be, driven by organizations and individuals committed to change. In Hensel Grad we get both," Christina Thakor-Rankin, co-founder of All-in Diversity Project, said.
"Hensel Grad is honored to join All-in as a strategic partner. What All-in has been able to accomplish in its first three years is impressive, and we look forward to being at the organization's side as it continues trailblazing for diversity, equality and inclusion in an industry where such growth is not only under a spotlight but also overdue. We are excited to help the organization reach even greater heights in the years ahead," Susan Hensel said.
WorldMatch Strengthens Partnership with Cristaltec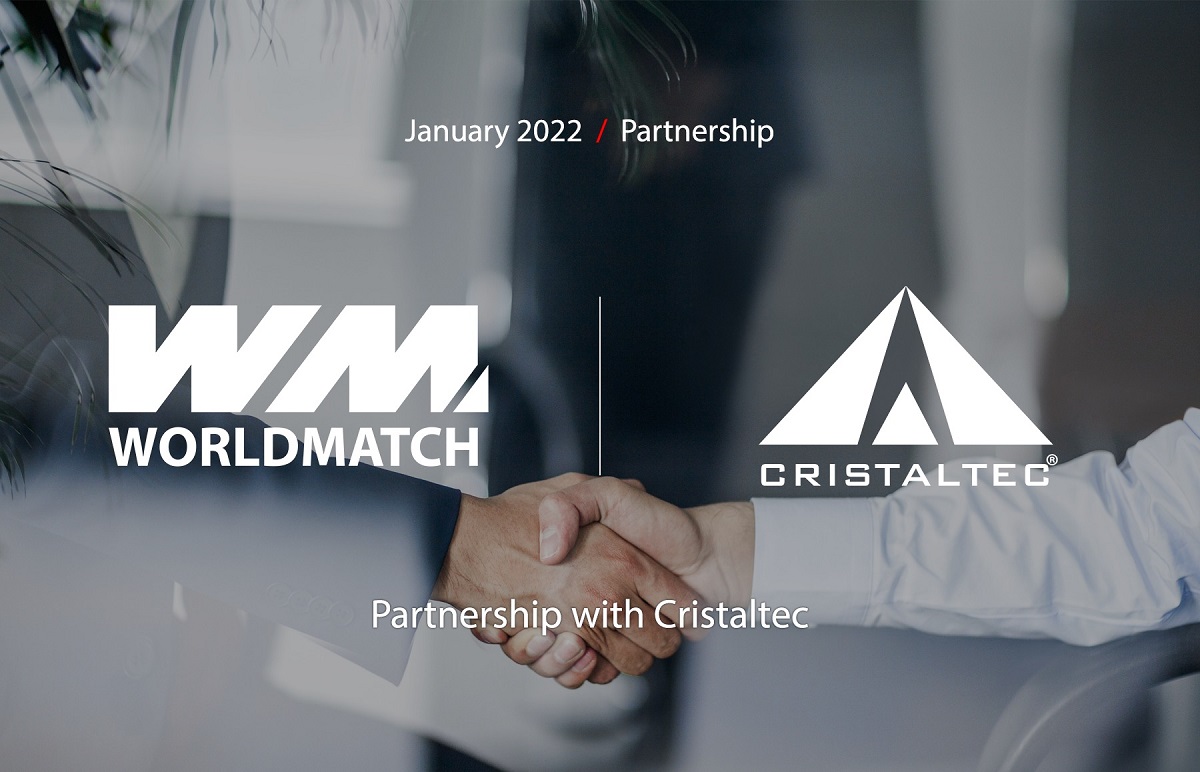 Reading Time:
< 1
minute
WorldMatch has strengthened its partnership with Cristaltec by agreeing to distribute Cristaltec's newest games to the Italian market.
WorldMatch is a pioneer and leader in the online market, an ever-expanding B2B provider who has provided for over twenty years what customers and players value the most: security, creative content, operational efficiency and innovative technology.
In addition to self-made slots, known and appreciated by operators around the world, WorldMatch will now also distribute products developed by third parties on the market.
After porting the most popular AWP / VLT Cristaltec games for the online market, WorldMatch will distribute Gallina d'Egitto Classic, Ghost Castle Classic, Blackout Classic, Egyptian Mythology, Vampire, Arizona, 7 Diamonds and Genius, for key customers in the Italian market.
"Cristaltec is a very important partner for us. We are excited to continue working together towards new goals. We are ready to enrich our gaming offer with these titles and we are honored to be able to present the new Cristaltec products to our customers. With this agreement we will further improve both the variety and the quality of our portfolio," Andrea Boratto, CEO of WorldMatch, said.
"We intended to invest and capitalize on our experience and ability to diversify and expand the gaming offer that has seen us and sees us as leaders in the AWP sector. After the acquisition of the Italian branch of the Inspired multinational for the VLT market, we are strongly committed to the online to bring our gaming philosophy to customers in this sector as well. The collaboration with WorldMatch, leader in the reference market, constitutes an important step for Cristaltec to carry out its goals of growth and consolidation to the online," Giovanni Agliata, CEO of Cristaltec, said.