SuperCric – India's first strategy cricket manager simulation game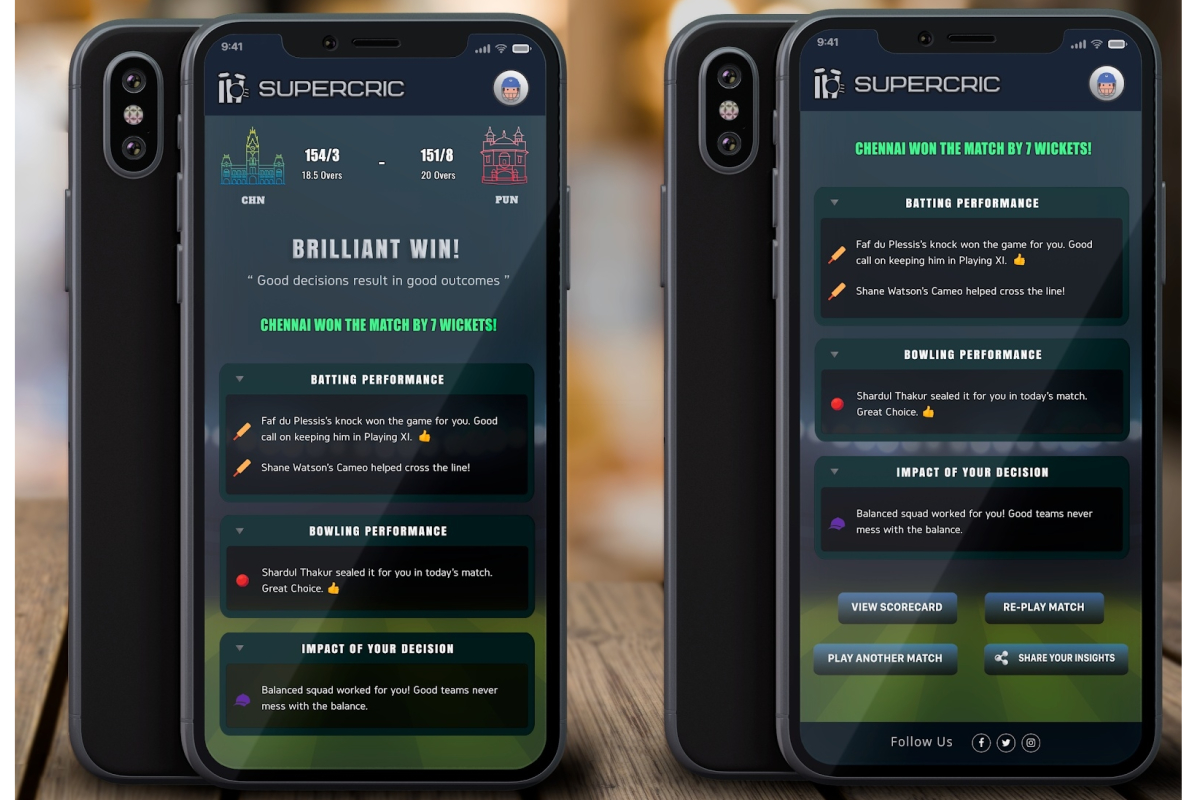 Reading Time:
4
minutes
AnalytIQ Sports Technologies launches India's first strategy 'Cricket Manager' with all gameplay powered by our proprietary AI-driven simulator game, SuperCric. The Bangalore based sports tech start-up has built a proprietary cricket simulator tool based on real historical data from cricket tournaments worldwide (the only one of its kind globally available for fans to explore the likelihood of occurrence of performance for their favourite players and teams), that will enable better choice-making for daily fantasy gamers this IPL season and also give them an opportunity to engage and better their skills all year round.
SuperCric, built with a proprietary simulation tool, is developed as a first of its kind sports engagement tool which will facilitate better decision making for the invested cricket fan. In a new genre of gameplay – fans are putting their cricket intelligence and judgment against the traditional knowledge of teams. Can you outsmart Rohit or MSD on the field is the real question?
SuperCric, a modern-day cricket manager which will now enable Cricket fans to put on their Captain's hat and see how each choice they make in the game has an implication on the outcome of the match. By testing their choices and gauging the possible outcomes through this tool, fantasy players have an opportunity to widen their chances of winning bigger in their fantasy games this IPL.
SuperCric is not a fantasy platform but an ideal tool for fantasy gamers that is powered by an Artificial Intelligence (AI) driven proprietary simulation tool that is able to predict the probability of a win for each team with an over 90% accuracy rate. In the immediate future, SuperCric aims to target every fan tuned into this year's IPL with viewership numbers expected to be in excess of 600million people across India.
This game lets you pick your playing XI from your squad for some legendary tournaments and using only your strategic understanding of the game as a tool can you craft a winning XI or an over by over strategy of who should bowl.
As a cricket fan, you always feel some key moments should have had different decision making. Some team selections have been tricky given the opposition. And you have never had a way to validate this feeling. SuperCric is a unique simulator that lets you simulate a game and its combinations many times over. Soon the game will also let you simulate key games from a certain stage in the match allowing you to validate your judgments.
SuperCric is founded and developed by ex-cricketer and IPL presenter Suhail Chandhok and the husband-wife entrepreneurial team of McKinsey India man Arvind Sivdas from IIM Calcutta and Dhanya Param from IIT Madras, who also co-own Kabaddi Adda. This platform is the Kabaddi world's fastest-growing digital content & distribution platform which offers deep insight into the Kabaddi ecosystem with over 28 million views. Suhail being an ex-cricketer and current IPL presenter himself will now take this opportunity to reflect his experience and knowledge gathered over the years in SuperCric.
A former professional sportsman hailing from 3 generations of Sport, Suhail Chandhok is currently one of India's leading Sports Presenters & Commentators, having been the face & voice of global sporting properties such as the Indian Premier League (IPL), Pro Kabaddi League, Wimbledon Tennis, among several others. Chandhok played professional Cricket in Australia & the UK and enjoyed a stint with the IPL's Royal Challengers Bangalore in 2009 & 10.
According to Suhail Chandhok Co-Founder, SuperCric, "The gaming ecosystem is at the cusp of disruption. COVID has pushed the market to explore and embrace games faster. The data economy with more time on hand for users points to an even bigger future for the industry. Investors are recognizing this and lining up to being new genres itself into this market."
SuperCric recently raised angel funding of an undisclosed amount from a European investor, Pontus Lemberg. They plan to launch the game and expand its user base to 10 million by the end of the upcoming cricket season.
Key features:
Tournaments – In this mode, users can play as their favorite team and play the whole tournament with the same team. This feature allows the user to go through the whole tournament (14 matches in the case of IPL) in a week. Moving forward we will introduce older data and so allow users to play tournaments with their favourite IPL teams from 2008 onwards. Over time new tournaments will be launched on every Saturday and be active till midnight on the following Friday.
Tournament Rewards – Much like real tournaments, awards will be given to the top teams, highest-scoring batsmen, top wicket-takers, highest sixes, most stumpings, and much more. This will allow users to think about their squads over the whole tournament and simulate the experience of having to shuffle their squads if they don't win and stick to squads that work well.
Weekly Leaderboards – The awards will be given for the large selection of winners for every tournament. All points earned during a live tournament will contribute towards the weekly leaderboard.
MSD quotient – At Super Cric decisions determine your destiny. We created a metric called MSD quotient named after arguably World's greatest T20 captain. This gives the user a sense of risk they are taking with every decision.
Play by Play Mode – This feature makes the pressures of being on the field more realistic. Decisions need to be made when wickets fall and after every over. Users need to plan and manage their resources wisely.
Cards – Three cards are awarded to every player who enters the tournament. Users can deploy the card to get a pitch report before the match, increase the aggression of play when required and replace one player after the toss. This will add a fun quotient to users' experience at Super Cric.
Decision Review Screen –  At the end of the match, users get machine learning-driven insights into their decisions in their match. This will help them make similar or better decisions in the following matches.
Artificial Intelligence (AI) tech – Our simulator is built on the back of long-dated historical data. Matchups like player ability/weakness against a specific bowler and a bowling skill type are also reflected. Also leaves flexibility for miracles as only AI can offer. The simulation also does reflect the current form of the player and will constantly keep getting updated as we receive more data in the system.
China to Criminalise Overseas Gambling Operations Luring Chinese Gamblers to Overseas Casinos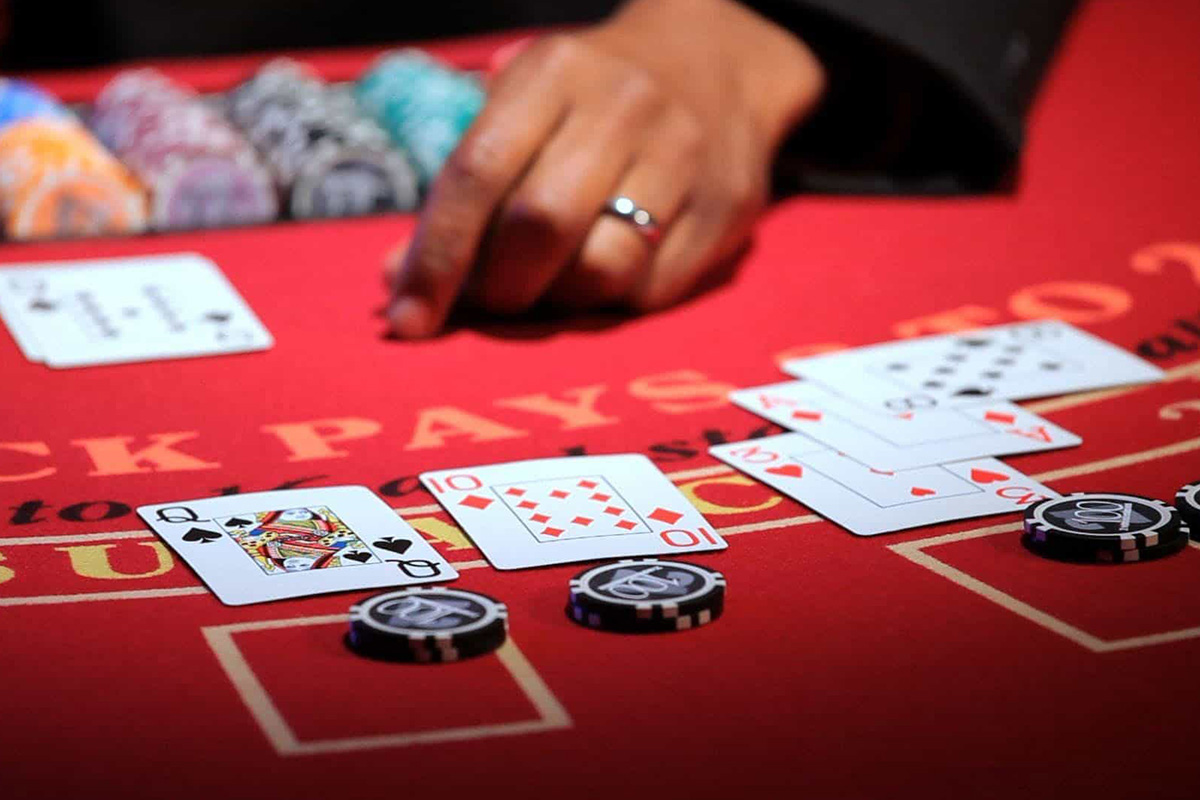 Reading Time:
< 1
minute
The Chinese Standing Committee of the National People's Congress has revealed it is considering an amendment that would criminalise the act of luring Chinese gamblers to overseas casinos.
It is also considering an increase in penalties for establishing casino operations within mainland China, where gambling is illegal. The Committee will carry out a second reading of the proposed amendment to China's criminal law this week.
The move would be in line with China's recent clampdown on capital outflows since it identified the cross-border flow of funds for gambling as a national security risk and a potential channel for money laundering.
South Korea's Kangwon Land Reopens its Doors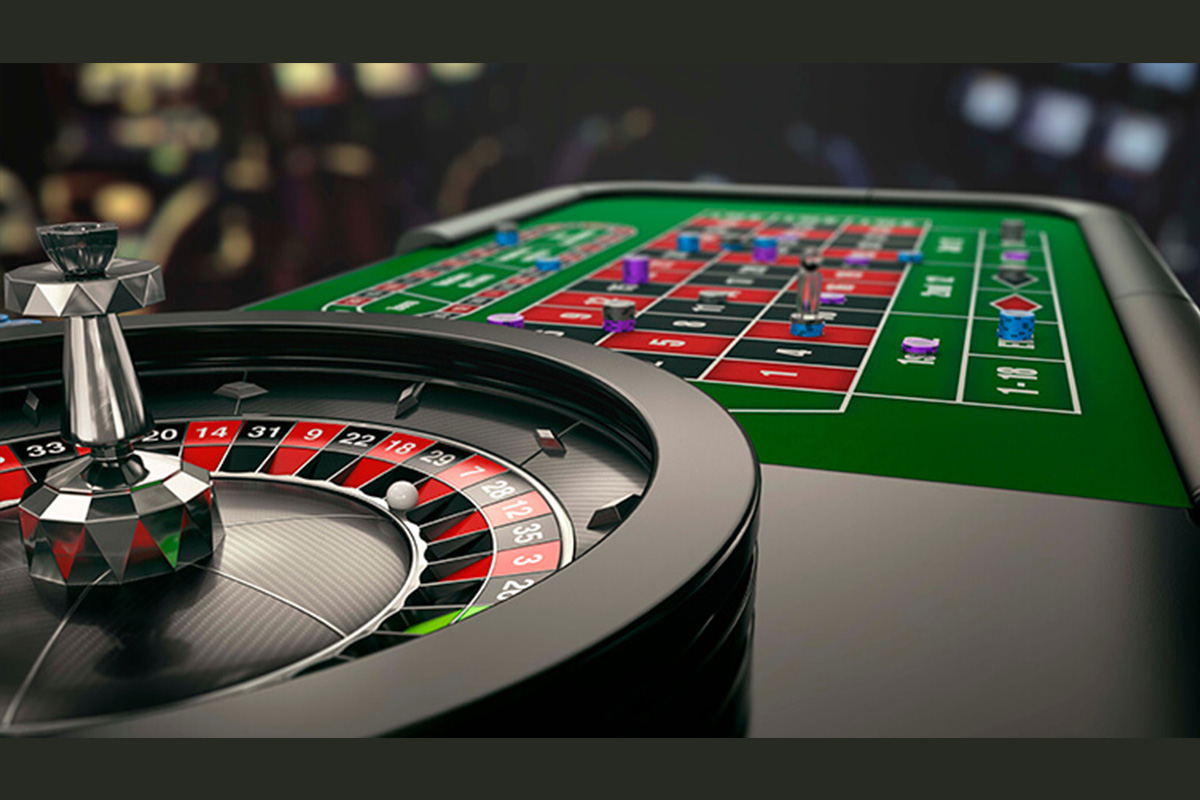 Reading Time:
< 1
minute
Kangwon Land, the only casino in South Korea for the locals, has resumed its operations with limited capacity.
According to the company update, up to 750 people are permitted to use Kangwon Land's mass gaming floor at any one time while a further 68 people can make use of VIP gaming facilities. All guests must be seated, the company stated, and masks are mandatory.
The reopening of limited casino operations comes after Kangwon Land was forced to close for a second time this year on August 23 as a result of increasing nationwide COVID-19 infections.
Kangwon Land had earlier this year suspended casino operations on February 23 before reopening for VIP guests on May 8 and for main gaming floor players from July 20.
World-leading Publishers Join the Global Esports Federation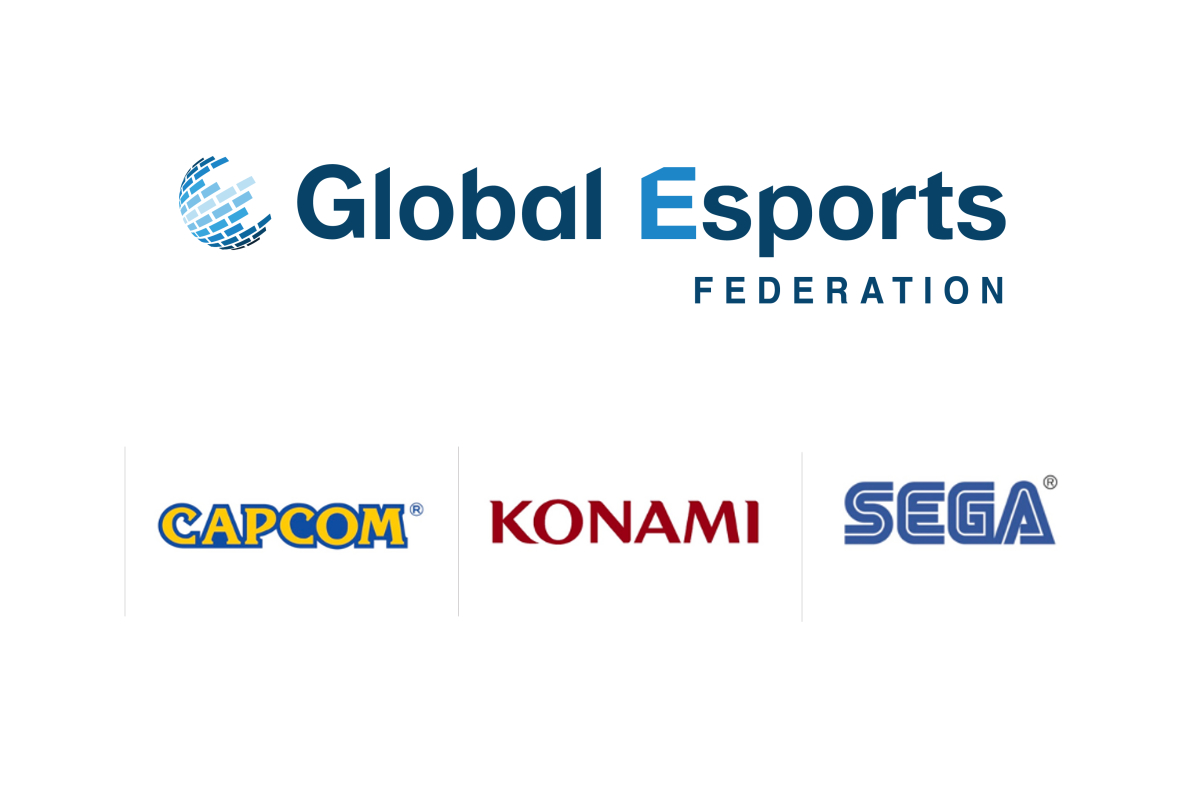 Reading Time:
2
minutes
Capcom, Konami and Sega enhance the GEF's #worldconnected initiative to further develop esports.
Capping an historic announcement, the Global Esports Federation welcomes Japan-based publishers – Capcom Co., Ltd., Konami Digital Entertainment Co., Ltd. and Sega Group Corporation – as new Members of the GEF and as trailblazers of the recently announced Publishers and Developers Advisory Council (PDAC).
"Nine months ago, the Global Esports Federation was established with a collective ambition to convene the world's esports community. Our mission is to bring together the diverse stakeholders on one, global, inclusive platform," said Chris Chan, President, Global Esports Federation. "As we have grown, we have continued to listen and adapt. We acknowledge the fundamental importance of the world's publishers and developers, and welcome Capcom, Konami and Sega as members of the GEF and the PDAC. We look forward to continuing the GEF's initiatives for the development of esports and setting the path for an even brighter future, together."
The publishers join the GEF to help convene and grow the global esports community and to celebrate esports around the globe. The PDAC works collectively with the GEF Board, facilitating community-wide interactions that will enable information sharing, learning opportunities and various strategic initiatives – all in service to the global esports community.
Haruhiro Tsujimoto, President, Representative Director, Capcom Co., Ltd., said, "Esports has been experiencing explosive growths in recent years, yet the ecosystem is still fairly fragmented. Capcom is excited to join the Global Esports Federation to convene esports stakeholders and jointly develop a sustainable pathway for future development of esports globally, bringing even more people together through a collective vision onto one inclusive platform."
"The world is taking note and collectively we are witnessing the tremendous growth of esports on a global scale," said Hideki Hayakawa, President, Representative Director, Konami Digital Entertainment Co., Ltd. "Konami is honored to join the Global Esports Federation, and together, we work towards accelerating the understanding and acceptance of the benefits, possibilities, and enjoyment that esports brings to billions of people around the world."
"Esports is exciting, infinitely promising and rapidly growing – the potential for growth is immense. Sega shares the same collective vision with the Global Esports Federation, to harness the benefits of technology for good, and to explore new opportunities particularly where sport meets esports; elevating the future of esports, bringing the global community together through a #worldconnected," said Hideki Okamura, Chairman, Sega Group Corporation.