Fantasy football platform Sorare officially launches out of Beta in the UK as Paris-Saint Germain joins the platform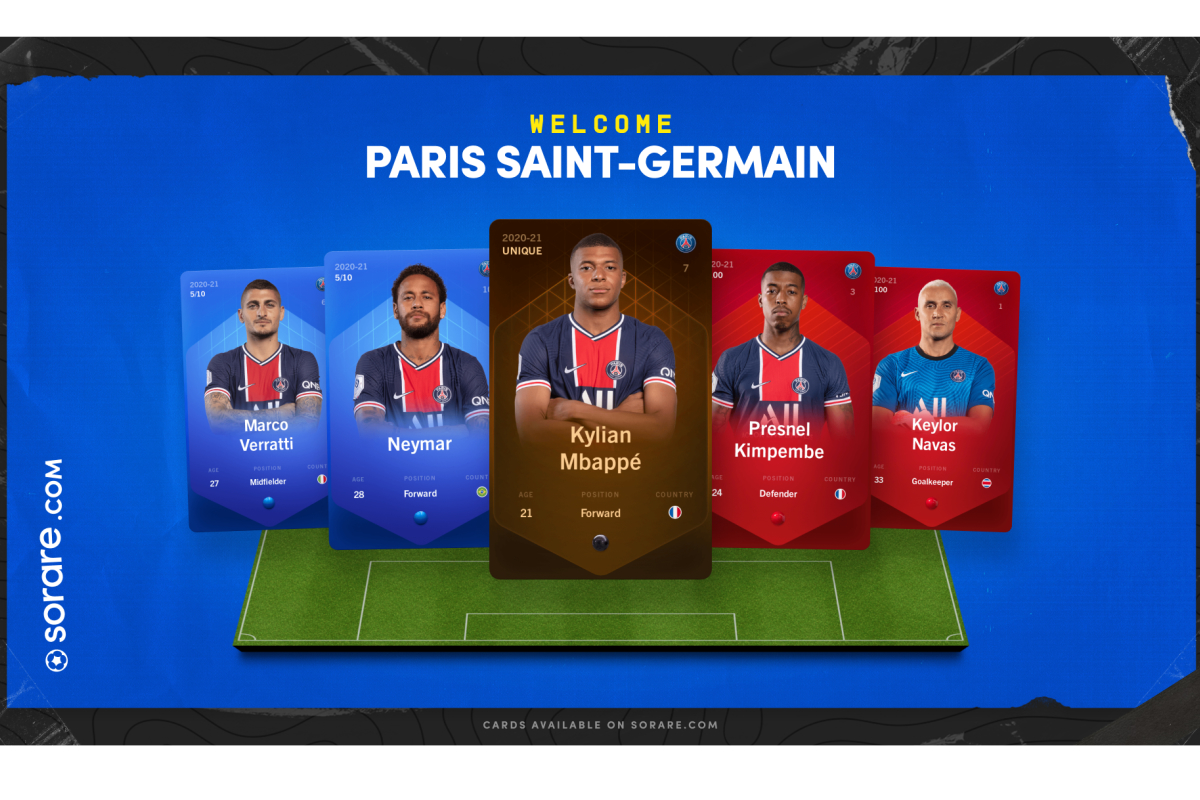 Reading Time:
4
minutes
Paris Saint-Germain, the 2020 Champions League Finalist, and Sorare, the global fantasy football game, has signed a partnership to create digital collectibles of PSG players making it the 100th club to join Sorare
The UK ranks 5th in terms of total number of Sorare users, and number one in terms of total time spent on the platform per user, a reflection of the country's appetite for Fantasy Football
The announcement comes as a first step in Sorare's ambitious plans to partner with leading football teams and clubs in the UK, as its revenue increased twentyfold in the last 12 months
As part of this partnership with PSG, Sorare will gain the rights for 'legendary players' from 2013, including David Beckham
Paris, September 29th, 2020​- Global Fantasy Football platform Sorare announces today that it officially launches in the UK, paving the way for significant partnerships with UK-based football teams
and clubs. Additionally, starting​ today and following PSG's partnership with Sorare, collectors and gamers in the United Kingdom and elsewhere will now be able to freely buy, sell, and play with limited edition digital player cards of PSG players such as Neymar and Kylian Mbappé. This also includes historic players from 2013 such as David Beckham. Since its launch in early 2019, the platform has grown an average of 52% month on month, and today counts over 40​.000 users worldwide.
Through organic growth alone, the UK has quietly grown into Sorare's 5th largest market in terms of user base, sustained by a 70% month on month user growth in the country. The UK is also ranked the number one market as far as time spent on the platform, with an average of 1h25 mins per day per user. Sorare's organic growth in the UK is a reflection of the country's appetite for Fantasy Football, with Fantasy Premier League reaching close to 8million users, and more than doubling in the last 4 years. Today's launch comes in response to the significant user demand from the market, and serves as an additional step in consolidating Sorare's plans to secure partnerships with leading teams and clubs in the UK.
Nicolas Julia, CEO at Sorare, said:​ "We​ are delighted to officially launch in the UK today, getting Sorare one step closer to closing game changing partnerships with major teams and clubs in the country. The​ European Fantasy Football market was estimated at close to USD 900M per annum1 in 2018, and expected to double in the next five years. Expanding into more European markets early on in our growth is a strategic step for Sorare both in terms of market acquisition and brand recognition with users, football teams, and investors alike. With the inclusion of PSG to the platform, football fans in the UK and elsewhere will be able to leverage their football knowledge to play as a strategic manager and compete for rewards with skin in the game. PSG fans will be able to join the economy of their passions in a way that wasn't possible before Sorare's global fantasy football."
The company is using blockchain technology to​ create digital scarcity and establish who owns the digital card of a player at any given time. It creates a new level of trust and freedom for collectors. The cards are more than just collectibles: they are useful in Sorare's global fantasy football game to compete every weekend and fight for the best rewards.
Paris Saint-Germain is embracing Sorare's vision to become the go-to fantasy game to increase the enjoyment of live football. PSG fans will be able to play with their favorite footballers by using their cards in their team. The score of the player card will depend on the performance of the player in real-life, would it be a Ligue 1 game or a Champions League game.
Andre Schurrle, early investor in Sorare, said​: "Today's​ UK launch is a major milestone for Sorare. Anyone remotely interested in football knows that the UK is home to some of the best teams and players in the world. I can't wait to see Sorare announce UK Premier League teams and players in the coming months. Additionally, the inclusion of Paris Saint-Germain on the platform, a top division team in French and international football, is huge news for Sorare's user base. As Sorare players know, the game is based on the real life performance of players, and from today, anyone on Sorare can purchase or trade cards from an outstanding team including world famous players such as Mbappe, Neymar and more. I stand behind Sorare's mission to become the go-to platform for Fantasy Football and today's announcement is yet another proof that the company is well positioned to execute on its objective."​
PSG is joining 99 other football clubs from Europe, the United States, and Asia have partnered with Sorare to issue officially digital player cards, amongst them Juventus and Atletico de Madrid. Through these partnerships, Sorare is able to create the first truly global fantasy football experience. Fantasy players can create a lineup with a Ligue 1 midfielder such as Neymar, a Serie A striker such as Cristiano Ronaldo, a La Liga goalkeeper such as Jan Oblak and a Bundesliga defender such as Sven Bender.
The game was launched in March 2019 by two experienced entrepreneurs, Nicolas Julia and Adrien Montfort, that saw the potential of blockchain technology to create a new category in the sports gaming industry. Sorare has generated USD 1.5 million of revenues from the sale of cards across 60 countries in just over 12 months. It is ranked as the blockchain game with the most volume according to nonfungible​​.
Fabien Allegre, Merchandising and Paris Saint-Germain Brand Diversification, explains​: "Paris Saint-Germain is the new generation club. We are driven by our values of competitiveness. At the forefront of innovation, we are always looking ahead, looking to the future, to offer our fans new experiences. To constantly improve them, and to offer better coverage for our brand, Sorare will enable us to reach out to new, young communities, especially in Asia and America. We are proud of this new collaboration".
See all licensed clubs on Sorare here.
Project Nebula to Launch Space-Themed 4X Strategy Collectible Game on ICON Blockchain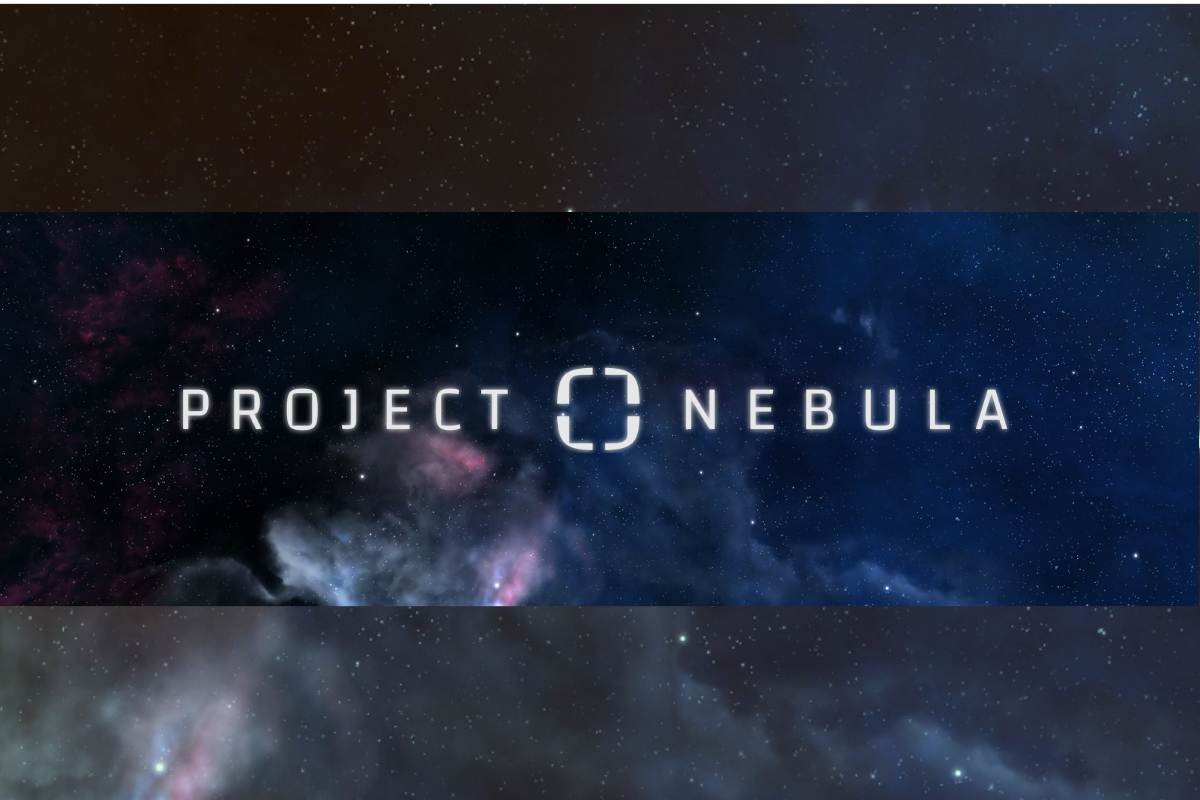 Reading Time:
< 1
minute
Project Nebula introduces NFTs representing planets that players can claim, trade, and sell through its in-game marketplace
ICON, one of the world's largest decentralized networks, today announced that its blockchain will support the upcoming desktop and mobile browser-based collectible strategy game Project Nebula. Project Nebula is a space-themed 4X strategy game featuring NFTs representing planets that players can claim, trade, and sell through an in-game marketplace. Project Nebula will launch its "Planet Presale" on October 28, 2020.
Project Nebula includes elements from the 4X gaming genre including open exploration, research, and resource management. Players can discover and collect unique planets, artifacts, and more in an ever-expanding gameplay universe.
"Blockchain and gaming communities haven't even scratched the surface of how the synergy between those two communities can exponentially enhance their mutual experiences. By supporting this immersive game, we hope to showcase that potential," said ICON Project Founder Min Kim.
Each planet in Project Nebula bears its own unique designs and attributes that determine how useful and powerful they will be within the game, but collecting in Project Nebula goes lightyears beyond planets. Designed and orchestrated specifically for the game by various artists, collectible artwork and soundtracks blanket these new expanses and are ready to be added into player's collections.
"With Project Nebula, we wanted to reimagine blockchain-based gaming with a fun, visually appealing and immersive experience," said Holger Sundja, Project Nebula Developer. "So that was our starting point: focus first on a visually beautiful and very engaging game, and see how a strong blockchain like ICON might help support that."
Launched in 2017, ICON is one of the world's largest decentralized networks and the most well-known blockchain project in South Korea.
To learn more about Project Nebula and its Planet Presale, please click here.
Zenit St. Petersburg join Sorare's fantasy football game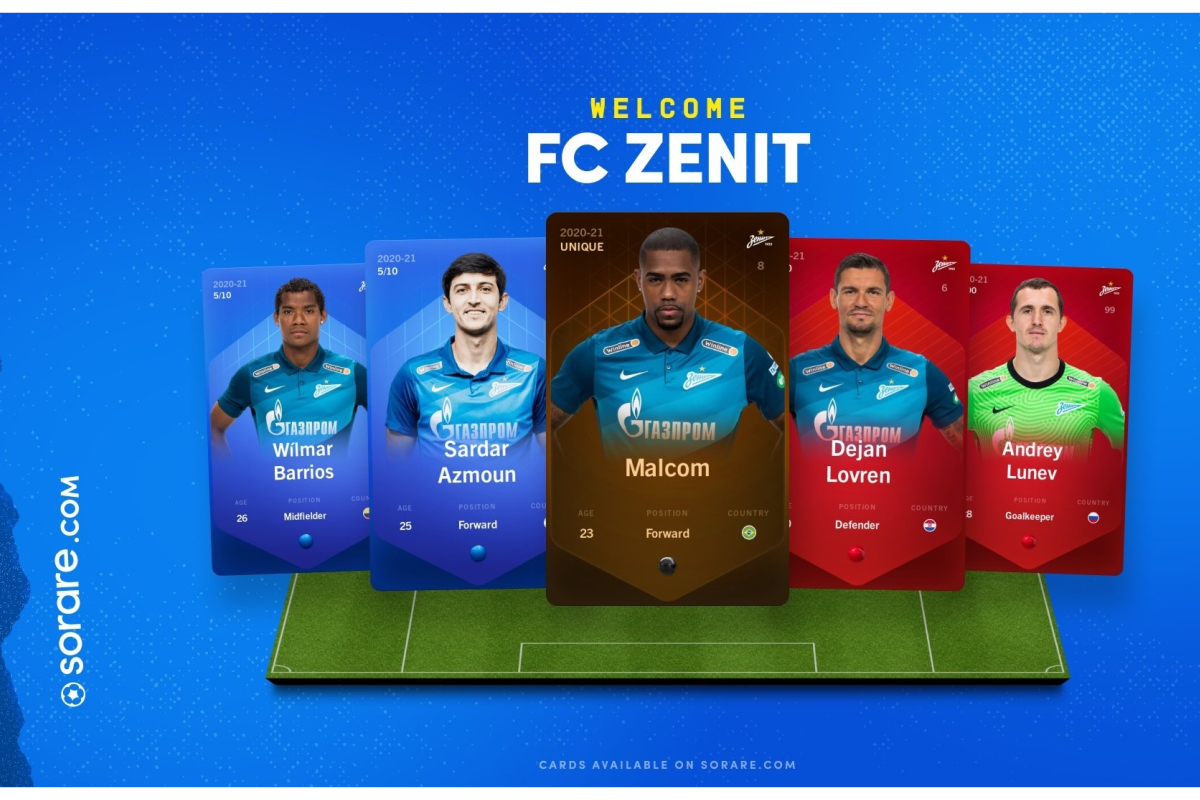 Reading Time:
2
minutes
All the Zenit Saint Petersburg players will be available on Sorare's global fantasy football platform as digital cards starting October 15th. Developing a presence on Sorare allows Zenit and its players to develop their brands to a worldwide audience of gamers across the globe. Since its launch in March 2019, the Sorare platform has grown by an average of 52% month on month, and today can count over 40.000 users worldwide.
With Sorare, users can collect the digital cards of their favourite players, exchange them with other managers and play fantasy football as soon as they have 5 digital cards. The score on the player's card will depend on their performance in real-life, be it in a Russian Premier League game or a Champions League match.
Nicolas Julia, CEO at Sorare, said: "We are delighted to have the Russian Premier League side Zenit Saint Petersburg join Sorare today.  We are proud to help Zenit shine even more all over the world through our game. This agreement is a key step in our vision to create a global fantasy football game with the top 20 leagues in the world. "
Through organic growth alone, Russia has quietly grown into Sorare's 3rd largest market in terms of user base, sustained by a 70% month-on-month user growth in the country. Russia is also ranked the number one market for time spent on the platform, with an average of 1 hour 15 minutes per day, per user. Sorare's organic growth in Russia is a reflection of the country's appetite for Fantasy Football. Today's Zenit launch comes in response to the significant user demand for Zenit players on the platform and serves as an additional step in consolidating Sorare's plans to establish itself with the Champion of the Russian Premier League.
Alexander Medvedev, General Director at FC Zenit, said: "FC Zenit is proud to announce the collaboration with Sorare. We look forward with great anticipation to future engagements with our new partner and we see the possibility for developing new digital markets and joining the already 15 million fans playing the game around the world."
Zenit are joining 100 other football clubs from Europe, the United States, and Asia in partnering with Sorare to issue official digital player cards. Other clubs include Juventus, Paris Saint-Germain and Atletico de Madrid.
DAOPlatform reports impressive first live quarter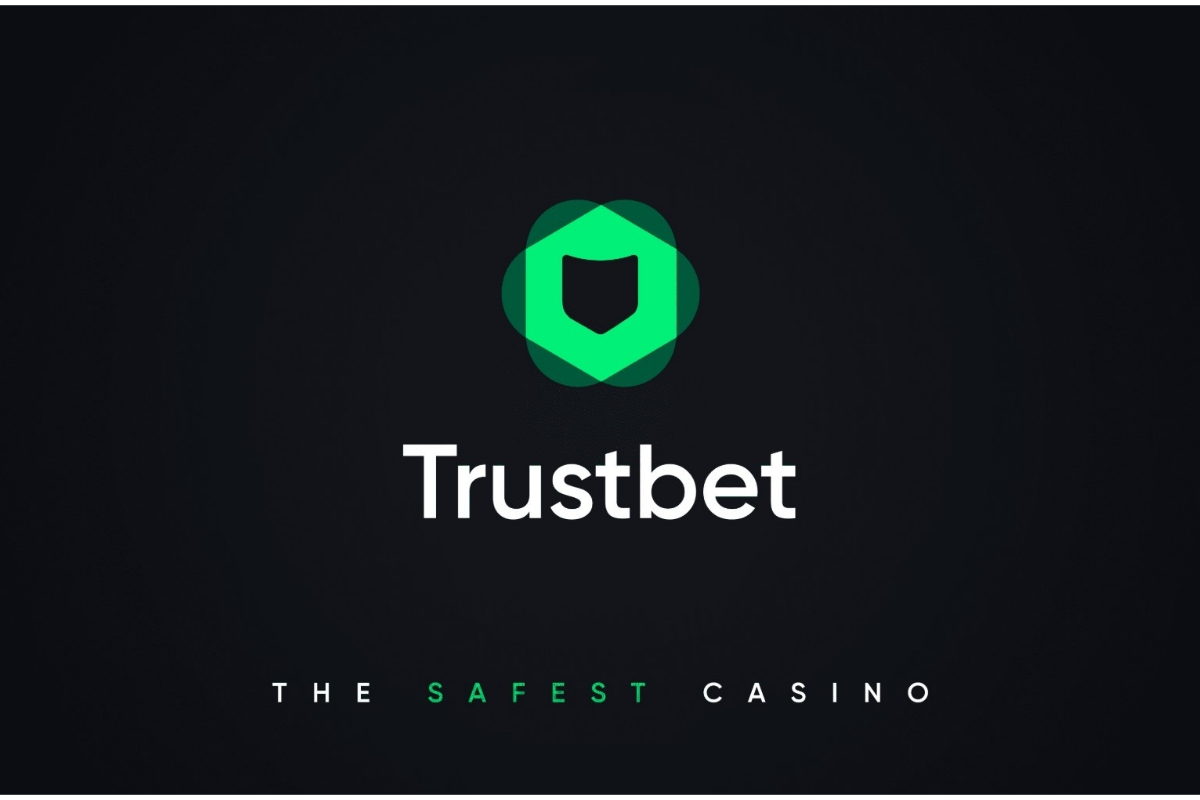 Reading Time:
< 1
minute
Blockchain casino platform sees strong results since launch of Trustbet.io
DAOPlatform, the decentralised igaming platform and member of the DAOGroup, has impressed in its first three months of operation with its first casino partner Trustbet.io seeing strong player registration and wagering figures.
The platform has laid the foundations for the onboarding of further selected white label brands, having seen TrustBet.io registrations increase by 200% month-on-month since going live, with those players going on to execute 60,000 game rounds.
Following the robust start, DAOPlatform has gone on to add Roulette and Blackjack titles, increased max bet limits to 10,000 BET and made various stability and speed improvements, benefitting both players and white label partners.
The platform now features seven games, designed by partner studio DAOGames, all featuring tamper-proof on-chain RNGs approved by GLI, and a rapidly growing network of proprietary token holders who can gamble via the innovative DAOWallet, without the complication of blockchain transaction fees.
DAOGroup's CCO Glen Bullen, said: "Launching DAOPlatform's first white label casino and witnessing its initial success in terms of player registrations and rapidly increasing wagering levels has been fantastic to see.
"Trustbet.io is proof that demand is there for premium blockchain gaming, and DAOPlatform is well set up and ready to scale to integrate further partners more quickly than any other decentralised platform out there can."
Third-party game developers are also now able to integrate their own gaming content onto the platform, with the DAOPlatform team there to assist in tailoring game mechanics for a  crypto audience.
Eligible players can gamble with its native gambling token BET at Trustbet.io today, while potential white label partners can find more about the group's ability to provide new and cost-effective revenue streams at https://dao.group/dao-platform/