F1 Esports Pro Series Presented by Aramco Returns for Biggest Season Yet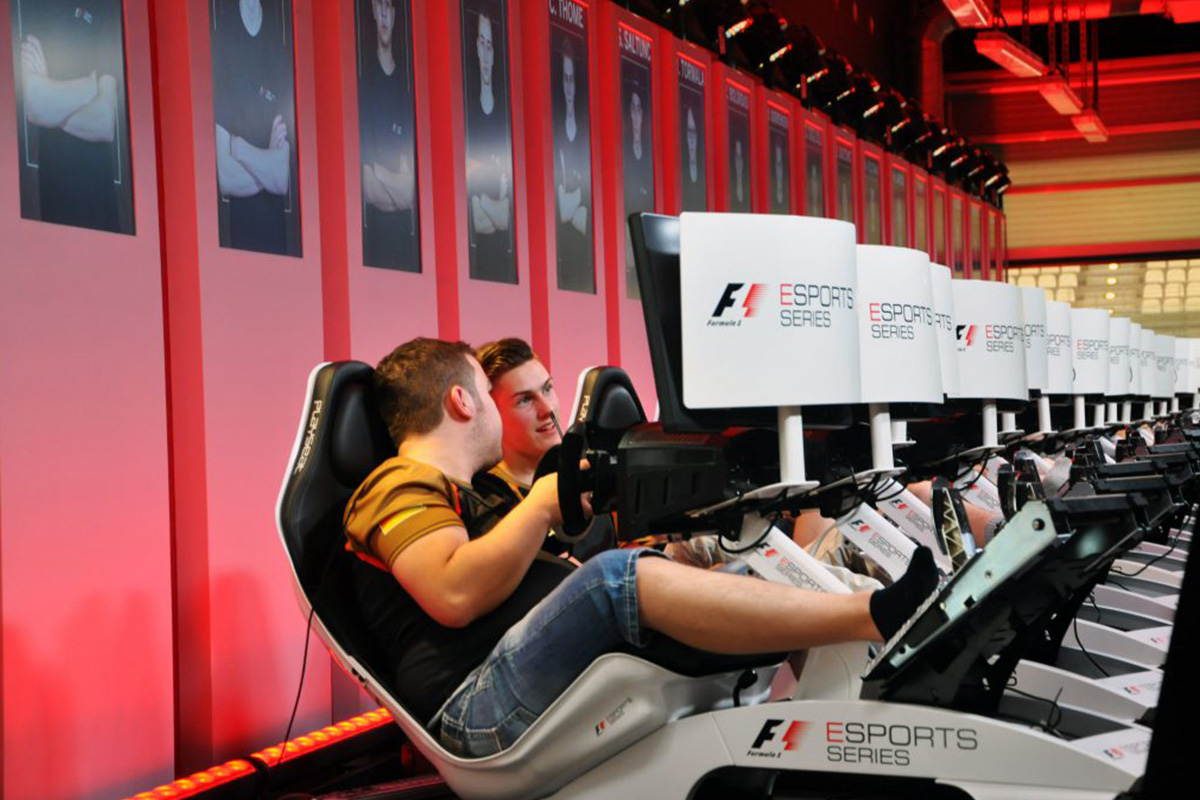 Reading Time:
3
minutes
TIMING DETAILS, WHERE TO WATCH INFO, AND DRIVER QUOTES FOR F1 ESPORTS PRO SERIES PRESENTED BY ARAMCO
Whilst the F1 2020 season is well underway, attention turns to the virtual world as the F1 Esports Pro Series presented by Aramco returns for the fourth year, in what is set to be the biggest and best season yet, as teams battle it out for a huge $750,000 prize pot, in12 races across four events. For full information about the Pro Series visit: https://www.f1esports.com/
The first round of races kicks off on Wednesday afternoon with a double-header at the Bahrain International Circuit, and the brand-new Hanoi Street Circuit in Vietnam as F1 visits Vietnam for the very first time. Thursday's action will see drivers go wheel to wheel on the Shanghai International Circuit, as they look to finish the opening round of the season with a flourish.
The live shows will be streamed online via F1's official channels on Facebook, YouTube, Twitch and Huya, as well as broadcast on television by international partners such as ESPN (US), Sky (UK) and Ziggo (Netherlands), whilst Qualifying show content will be streamed exclusively on Twitch and Huya (China). Please see the table below for the full breakdown of the platform splits so you don't miss a moment of the action:
Day
Session
Time (BST)
Coverage
Wednesday 14 October
Qualifying Show 1
(featuring Quali. 1 highlights and Quali. 2 live)
15:30 – 16:45
Twitch / Huya
Evening Show 1
(featuring Quali. 1 and Quali. 2 highlights, Race 1 re-run and Race 2 live)
19:30 – 21:00
TV & Online
Thursday 15 October
Qualifying Show 2
(featuring Qualifying 3 live)
15:30 – 16:45
Twitch / Huya
Evening Show 2
(featuring Quali/Race 1 and Quali/Race 2 highlights, Quali. 3 highlights and Race 3 live)
19:30 – 21:00
TV & Online
Ahead of the Pro Series, we caught up with three of the competition's stars to get their thoughts about the upcoming season. Please feel free to use these comments in editorial around the build-up to first event.
David Tonizza, FDA Hublot Esports Team
"One of my biggest rivals this year is Jarno [Opmeer] because last year he was really fast and from the test races we had this season we have seen that he is extremely fast and alongside his teammate Daniel, the strongest line-up in my opinion is Alfa Romeo. So one driver and one team I'd say Jarno and Alfa Romeo."
"I like the new handling and the new ERS mode. Last year we were handling the ERS corner by corner so it was really tough but this year with overtake mode you can just focus on your driving and go faster. The game itself is easier and so gaps will be reduced so we will see an insane level of competition this year."
Brendon Leigh, Mercedes AMG Petronas Esports Team
"F1 esports has grown massively since 2017 in the Gfinity Arena for the semi-finals and even in Abu Dhabi for the Final. Numbers are bigger, but also the production from Gfinity themselves, the sporting side from Formula 1 and also the hosting from Codemasters have improved massively. Going forward I can only see it getting bigger and bigger and bigger and being a prominent esports series for the near future."
"I'm massively confident about being able to replicate results from previous seasons. But the past is the past and the future is now. I'm looking forward to being the best version of me that the public has ever seen."
James Baldwin, McLaren Shadow
"McLaren Shadow have given me a great opportunity and trusted me to represent them in the series. I feel that me and my teammates have done a really good job in prep for the first round, I feel that we're surprisingly quick. I would say that we're not the favourites if you asked everyone on social media which is good as we're under the radar. I think we will turn a few heads which is really exciting."
"The team to beat has got to be Alfa Romeo. Statistically they've got the best team because Dani Bereznay, Jarno Opmeer finished third and fourth last year. Having those two in the same team sounds like a strong combination."
Astralis Enters into Strategic Commercial Partnership with Garmin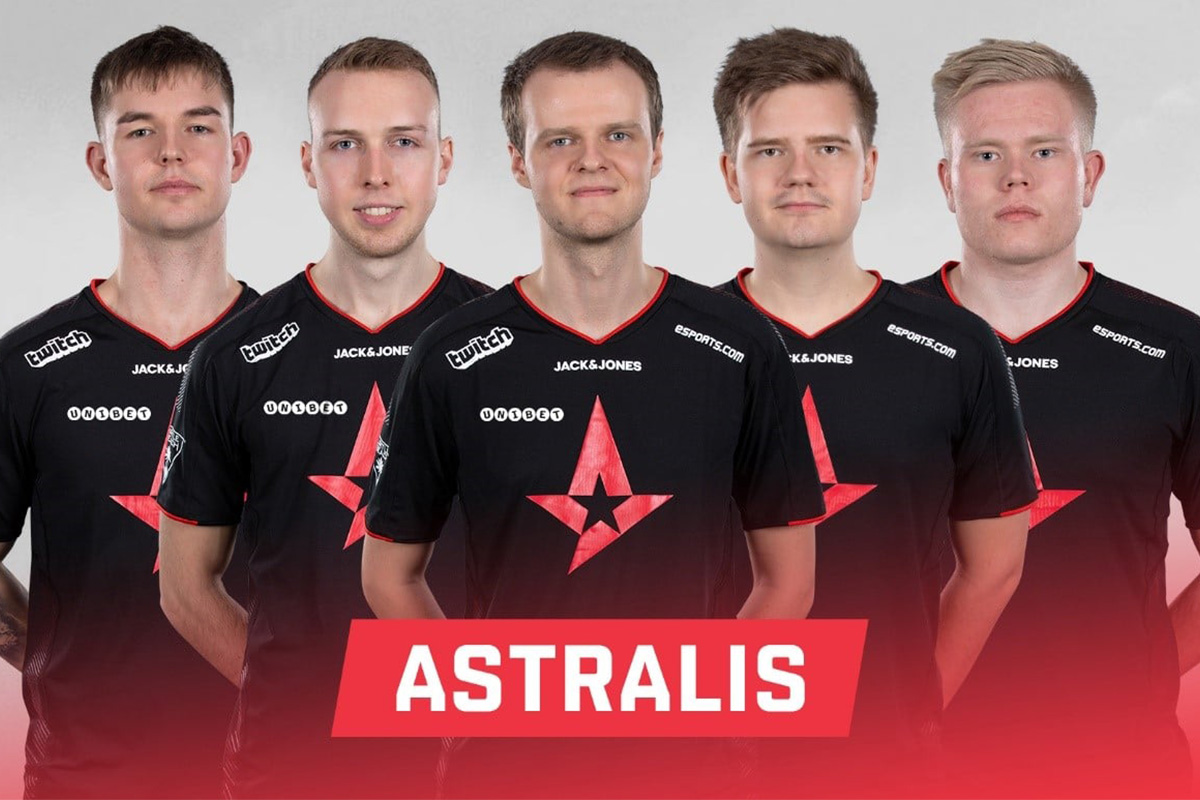 Reading Time:
2
minutes
Astralis Group has entered into a new strategic commercial partnership with Garmin, the global leader within wearable performance technology.
The partnership includes the promotion of the new Garmin Instinct Esports Edition smartwatch designed for esports athletes and enthusiasts. Astralis has already integrated the use of Garmin products in training and performance routines.
Jakob Lund Kristensen, Co-founder and CCO Astralis Group explains:
"We always look for new ways to develop the game and our business. We share the same vision as Garmin when it comes to performance and health, and for quite some time, we have discussed how both parties could take advantage of Garmin's expertise within performance technology, and our constant strive to progress and elevate the game.
"Entering a long-term commercial partnership across all our teams is a strong commitment from both sides. We look forward to this partnership, and we are going to be very active around promotion and marketing in the Nordic region.
"We see a massive potential as the co-operation will be fully unfolded over the coming months and years."
David Ekander, Nordic Marketing Director, Garmin:
"We have been looking into the gaming and esports market for a while, as we see a great potential to integrate the use of wearable performance tech in the strive to optimise performance and health for gamers and esports athletes.
"Athletes all over the world use Garmin products to track and improve their performance. With the launch of our newest innovation Instinct Esports Edition, esports athletes can use the new feature to track and examine how their body responds to intense competition.
"It is our hope that presenting the many benefits of using our products to an audience, who might not have considered wearable performance technology a natural part of their lifestyle, can actually help not only the individual but also esports and gaming in general. In this respect, working with a brand and organization as Astralis is a good match to us. We share the approach towards health and performance and Astralis Group is one of the most visionary brands in esports.
"We have great expectations to this partnership and look forward to showing together how players can use our products to improve their game."
4ELEMENTS ESPORTS IS MOVING FWRD THE BEGINNING OF A NEW ERA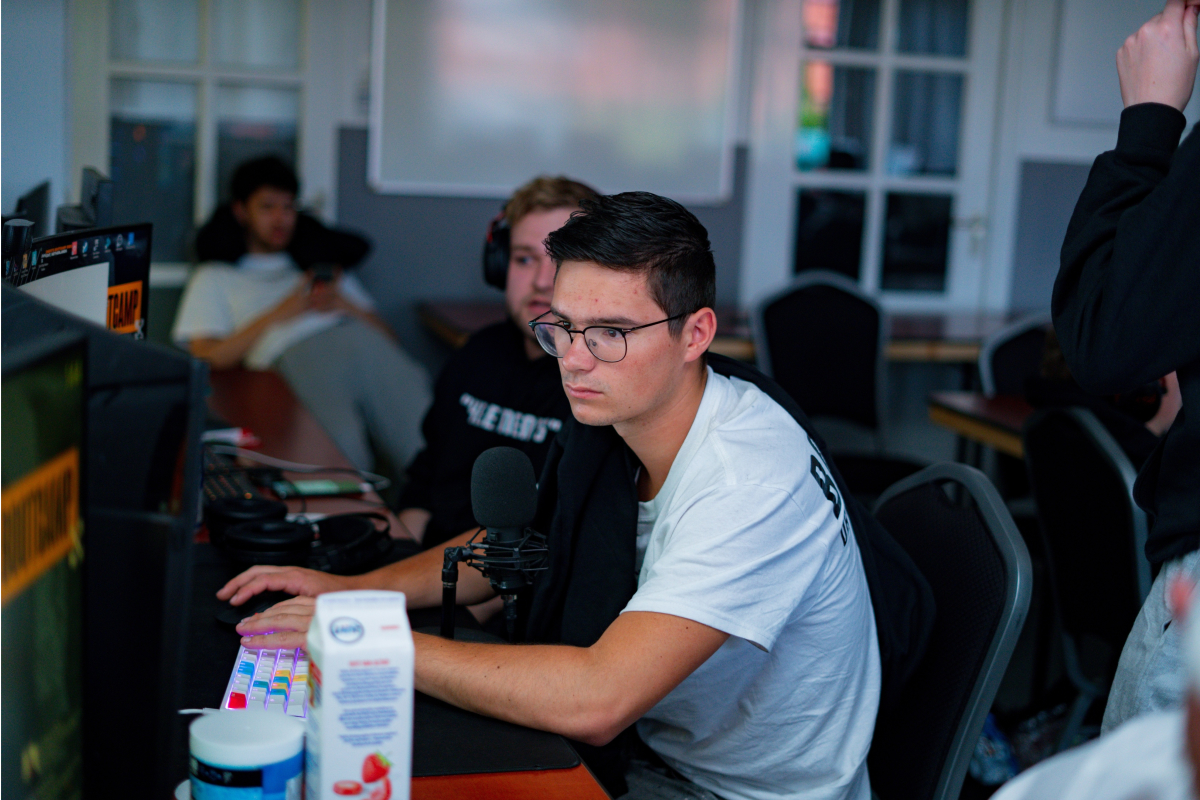 Reading Time:
2
minutes
4Elements Esports ("4Elements") and FWRDGG ("FWRD") announced today the official merger between the two esports organizations. The new entity will keep the name of 4Elements Esports and will be headquartered in Luxembourg with a physical presence in the Netherlands and Belgium.
Over the last two years 4Elements developed its presence in the Benelux area and is now a recognized brand in the regional esports scene. The merger between both entities and their professional esports teams will give birth to the largest esports organization in the Benelux area with more than one hundred content creators, professional players, editors and staff involved in the success of the 4Elements brand.
"The last months have been intense and we have been working hard towards this merger," said Joe Hoffmann, CEO of FWRD. "Instead of quarrelling we considered an alliance as being the right path to take in order to create a long-lasting esports brand in the region and position the organization as a top European contender," he added.
After the merger, 4Elements will have professional esports teams competing in all major game titles including Counter Strike: Global Offensive (CS:GO), Fortnite, FIFA, Brawl Stars, iRacing and Rainbow Six. In the coming months 4Elements will also enter League of Legends, hence, adding an additional game title to the list.
"The level of competition in the esports market is high and is continuously increasing, as a consequence consolidation is a logical step if you want to position yourself on the international esports scene," said Paul Helder, CEO of 4Elements. "We all share the same values and FWRD brings along a competent team with a strong expertise and a deep understanding of the esports market and mechanics," he added.
Let's give Benelux the flagship it deserves!
In the upcoming months, 4Elements is going to inform the public about serval new projects and undertakings, so stay tuned if you do not want to miss anything!
#CREATEYOUROWNIDENTITY
F1 Esports Pro Series Event 2 – Media Conference Call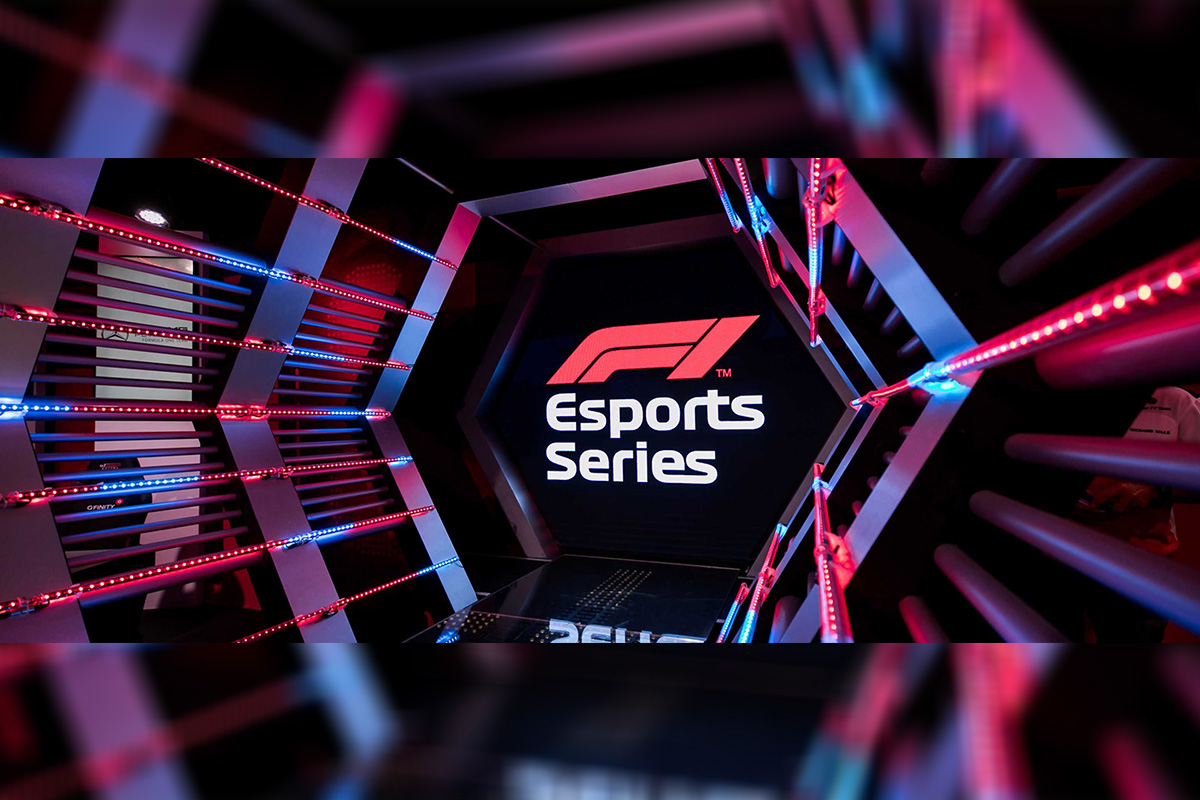 Reading Time:
< 1
minute
F1 Esports drivers Dani Bereznay (Alfa Romeo), Marcel Kiefer (Red Bull) and Cedric Thomé (Haas) are going to take part in a media conference on November 2 ahead of the F1 Esports Pro Series Event 2, which starts on November 4. Event 2 comprises Zandvoort (Netherlands), Montreal (Canada) and Spielberg (Austria).
Dani Bereznay is currently the most successful driver in F1 Esports history with a career point total of 327 heading into Event 2, which is one point ahead of Red Bull's Frederik Rasmussen. Bereznay is currently third in the championship standings with 33 points to his name. Marcel Kiefer is competing for Red Bull this year, after turning for Racing Point last season. Kiefer has winning experience having won the Silverstone race during last year's championship and has gotten off to a great start this season, achieving two podiums across Event 1. Haas' Cedric Thomé will be looking forward to racing in Montreal again where he finished at the top of the podium last year, whilst driving for Renault.
Conference call schedule:
Marcel Kiefer: 15:00 – 15:20
Cedric Thomé: 15:20 – 15:40
Dani Bereznay: 15:40 – 16:00