SIS strikes major 24/7 content deal with Betsson Group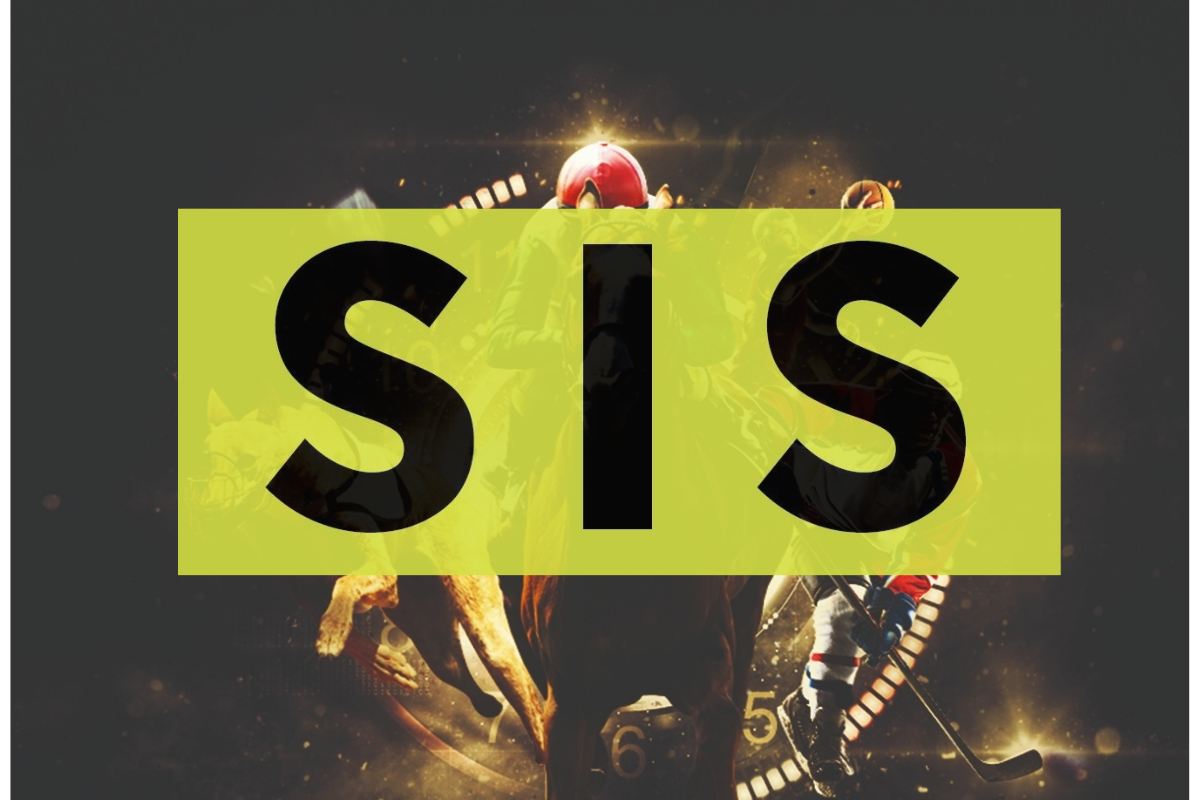 Reading Time:
2
minutes
Operator's brands to launch SIS's 24/7 Live Betting Channels
SIS (Sports Information Services), the leading multi-channel supplier of 24/7 betting services, has secured a landmark deal to supply its range of 24/7 Live Betting Channels to Betsson Group.
The agreement marks the company's first group-wide deal, demonstrating the flexibility of its service with Betsson's brands including RaceBets, Betsson, Betsafe and NordicBet all set to receive tailored versions of the channels for their respective territories, to maximise revenues while also meeting a multitude of regulatory requirements.
Betsson will receive a range of Mixed Racing, Greyhound and Horse Racing 24/7 Live Betting Channels, delivered by SIS as an end-to-end solution, featuring live streamed pictures, data, commentary, on-screen graphics with betting prompts and a range of markets and prices.
The launch will provide Betsson's brands with profitable short-form content throughout the day, with a high-margin betting event taking place every three minutes. The channels will include first-class British and Irish horse racing, along with international races from Australia, Dubai, Latin America, US and Korea, as well as UK and Irish greyhound racing events.
Partnering with Betsson Group, one of the leading operators in Europe, further extends SIS's international presence and highlights the growing appeal of its 24/7 live offering to companies across the globe.
Paul Witten, Commercial Director at SIS, said: "Betsson Group is a well-respected name within the sports betting industry and delivering our range of 24/7 Live Betting Channels across its brands is a major move for us.
"This deal not only shows the quality of our offering to a major operating group, but also demonstrates our agile approach in delivering a customised service across different brands and territories. We're looking forward to working with the team at Betsson in the months ahead."
Alexander Haig, Managing Director for RaceBets at Betsson Group, said: "Partnering with SIS will allow us to greatly enhance our horse racing and greyhound offering to our ever-expanding customer base.
"SIS has a great track record for the delivery of live pictures and data, and we're confident its 24/7 Live Betting Channels will provide bettors with an enhanced racing experience."

Multi-brand TV Manufacturer Vestel Brings Twitch to Smart TVs across Europe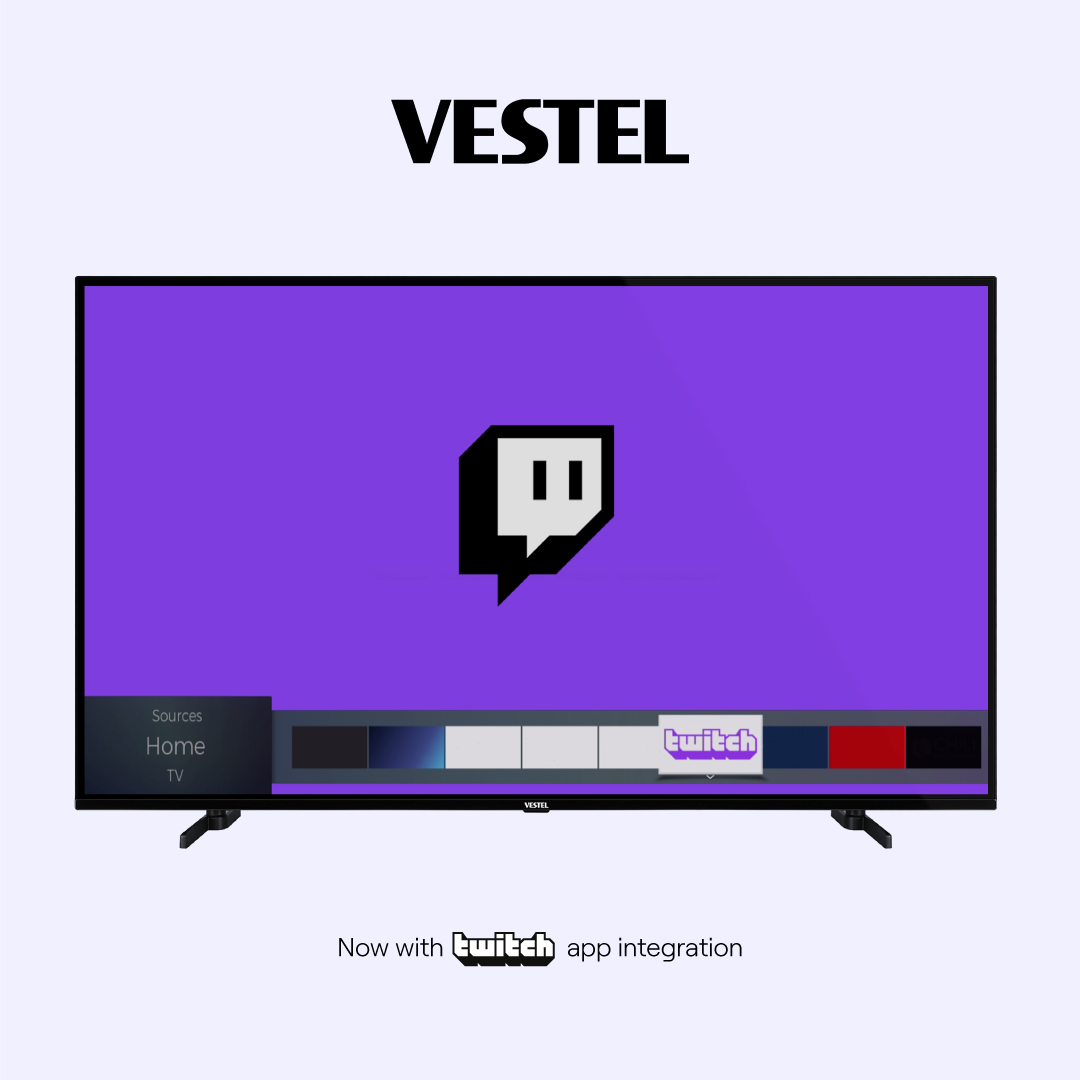 Reading Time:
2
minutes
Multi-brand TV manufacturer, Vestel, has announced the launch of a new app collaboration that is set to bring the leading interactive livestreaming service, Twitch to more Smart TVs across Europe. Now available, the app has been rolled out to all Vestel-manufactured Smart TV ranges, including those designed for many top brands, such as Hitachi, JVC, Telefunken and Techwood.
With the app, everyone will be able to browse Twitch channels and watch live streams on any Vestel-manufactured Smart TVs that have been produced from June 2018 onwards. Viewers can look forward to a user-friendly experience, which includes one-click access to the service, thanks to the dedicated Twitch button on the TVs' remote controls.
The Twitch community will find it easy to navigate the app on their TVs, only having to click on the remote controls' arrow buttons to find content. Those with Twitch accounts will be able to sign in on the TVs, so that they can keep up with the latest live broadcasts from the streamers they follow.
The Smart TVs themselves support and build on the Twitch viewing experience. With screen sizes of up to 58", 65" and 75", they are ideal for bringing all the latest on-screen entertainment to life, including live streams of games, such as League of Legends and Fortnite. Promising a more deeply immersive audio-visual performance, many of the TVs also offer 4K HDR, and additional built-in TV speakers, as well as image processing technologies to refine the picture quality and ensure judder-free action scenes.
"We are extremely proud to be able to launch Twitch on our Smart TVs," said Barış Altınkaya, Deputy General Manager of Marketing and Product Management, Vestel. "With this addition to our app line-up, we can connect everyone at home to an endless library of live entertainment that covers everything from games, sports, and travel to cooking and talk shows. Whatever their interests, thanks to this app collaboration, we can offer viewers more of the content they love, whilst also maximising their Twitch viewing experience with cutting-edge, big-screen TVs."
Sajjad Rehman, Director of Business Development at Twitch said, "Twitch is first and foremost a community which comes together to experience live entertainment, based on their passions and fuelled by interactivity. And there is no more important community than a family. Bringing Twitch into the living room through the Vestel TV's will make it even easier for even more communities to come together for those never to be repeated moments which take on Twitch every second."
Adverty outlines a unique opportunity to boost monetisation significantly with seamless in-game advertising on the Unity platform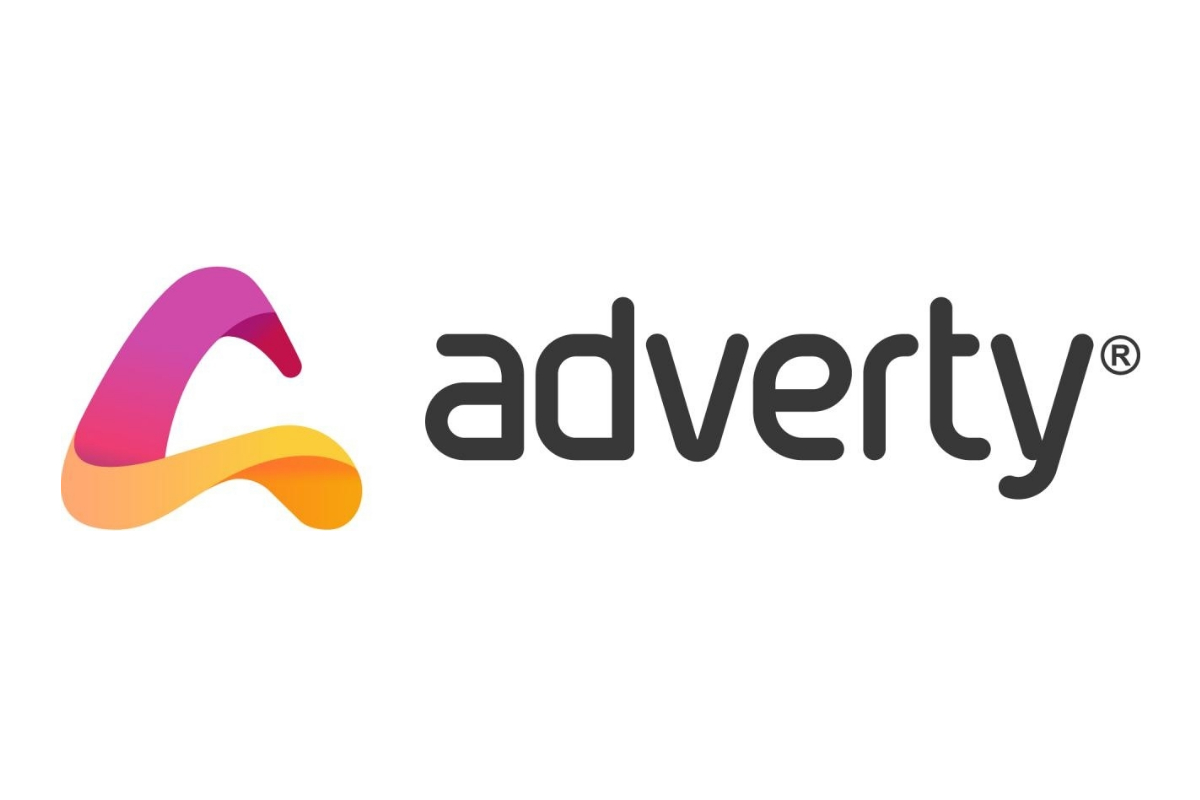 Reading Time:
2
minutes
Join the leading in-game advertising specialist on 3rd March to find out more about this opportunity and for the chance to win up to $50,000
Adverty, the leading in-game platform for advertisers, agencies and game developers, will outline a unique opportunity to significantly boost monetisation with seamless in-game advertising on the Unity platform at a seminar taking place on 3rd March 1pm UK / 2pm CET.
The upcoming seminar by Adverty will unveil how to integrate its Unity software development kit (SDK) into mobile games and will see the seamless in-game advertising specialist share tips, tricks and best practice with developers.
Adverty is also running a competition to encourage developers to use its SDK – with the prize being a 12-month contract with a whopping $30,000 in guaranteed prize money – with ad revenue on top, and an additional $20,000 in prize money to developers who manage to surprise the jury with their creativity.
Being considered will entail some requirements for developers – such as certain minimum daily active users (DAU) in specific geographies and a 12-month live commitment to its SDK.
The tech seminar is entitled 'Boost monetisation with in-game brand advertising on the Unity platform' and, in order to win Adverty's exciting competition, participants must submit their entries before April 16th.
The winner will be chosen by gaming specialists within Adverty's supply-side team.
Join Adverty for this fascinating webinar in which we showcase how to incorporate the seamless ad units In-Play™ and In-Menu™ into your game on the Unity platform, and share best practice tips and tricks of the trade as to how and where you can place effective ads and drive revenue.
The webinar will outline how easy it is to integrate Adverty's offer into games, and enable audiences to test its BrainImpression™ technology, ImpViz™ and SmartBend™ features to maximise viewability and monetisation.
Register for the free seminar here: https://live.remo.co/e/seminar-boost-your-monetisation-/register
Elk's X-iter feature goes live exclusively with LeoVegas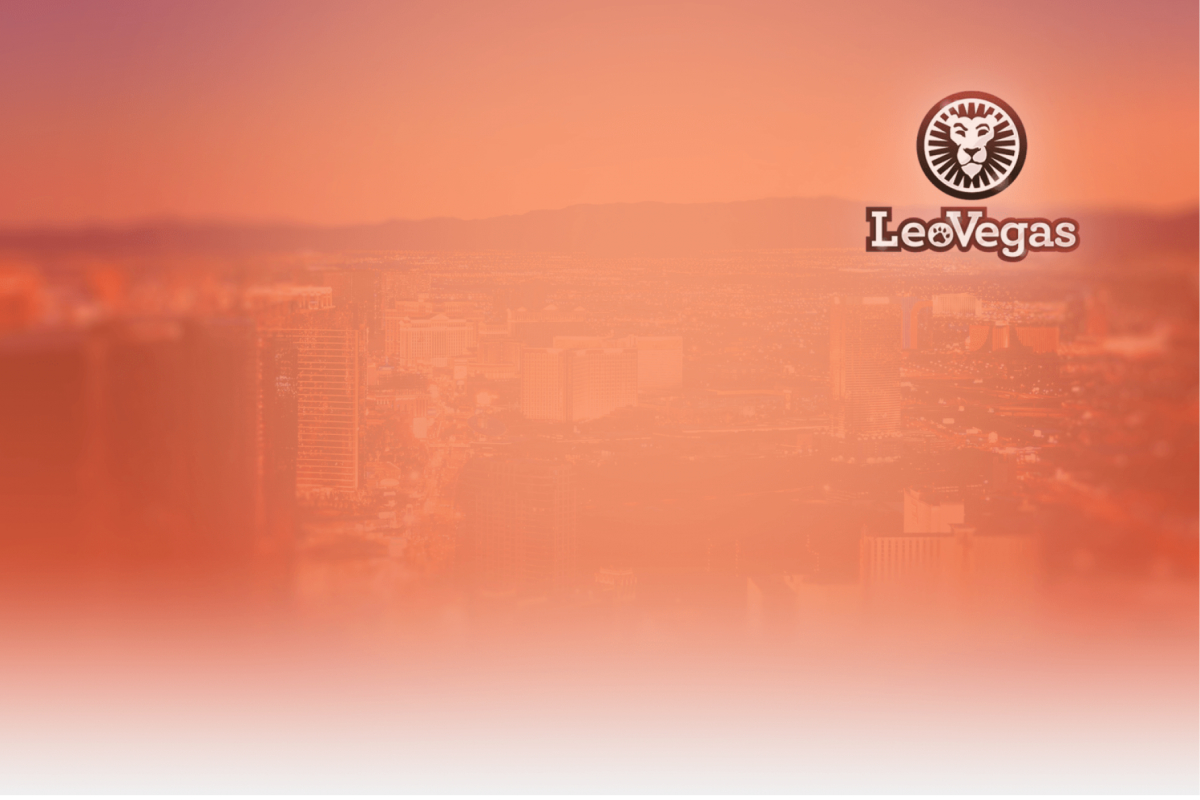 Reading Time:
3
minutes
Swedish game developer Elk Studios has launched a brand new slot feature that allows players to enjoy a specific scenario within a game. It's a completely unique way to play as there are a selection of predefined modes. Bompers will be the first title with the X-iter feature and is exclusively for LeoVegas players initially before a global launch in March. It's available with no additional integrations or updates to any of the slots that offer this new feature as it comes as part of the platform.
It's not yet known if the new game will be added to any of their bonuses, but if there are LeoVegas promo codes that include Bompers in the future, it can only be a good thing for new and existing players.
Elk Studios casino product manager, Tiger Holmgren, said: "The evolution of online gaming has made drastic developments during the last couple of years. An evolving and more aware target group demands a deeper, richer, and more engaging gaming experience. Bonus buys have addressed this but only to some extent, with players staking up to 2,000x bet for Super Bonuses. With X-iter we want to provide a full range of game modes to players, so they can pick and choose how they want to play Elk games."
Johan Ekberg, Group Casino Games Manager at LeoVegas, is excited for players to try the innovative features:
"X-iter is unlike any slot innovation we've seen before and goes beyond the traditional bonus buys. We are thrilled to be first in line with offering our players a straight entry to all the exciting game features X-iter holds. We expect this release to be a big one!" he said.
There are modes with X-iter that are tailored to each slot and its game features. Players can choose their favourite scenario frequently while experiencing the core of every game. As stated on Elk's site, the X-iter modes are game-specific and can be anything from guaranteed base game features, spins with growing win multipliers, or a straight entry to the bonus game. With up to five modes, players can easily pick and choose according to their own liking.
The maximum jackpot is higher than your average slot, with potential wins of between 25x and 300x of a player's stake. The unique 'Buy' feature is sure to prove a popular pick as it allows players to skip past the base game and head straight to the bonus part of the slot.
Players can enjoy numerous game features which can be triggered one after the other. There are no limits. There's also the chance to get a full gaming experience quicker than usual and waiting times for bonus features can be a lot shorter with X-iter. Depending on a player's risk and reward preference, there are more options to choose from due to the contrasting options that can be selected.
The different types of modes with X-iter include:
Bonus buy
Standard 1x bet spin
3 spins with 3 Bompers
5 spins with 5 Bompers
10 spins with 10 Bompers
Q4 in 2020 was another record-breaking milestone for LeoVegas, reporting their strongest fourth quarter ever. It's results like this that reaffirm just how trustworthy they are as a brand. It's arguably one of the reasons they were able to secure exclusivity with Elk's new X-iter feature. LeoVegas will no doubt enjoy their early access to Bompers, and the prediction is that it will be a very popular game once the global rollout is completed in March. Whether you are a LeoVegas customer or hold an account with one of the many other top operators in the UK, consider this exciting new slot and see what X-iter has to offer.