Southampton FC support launch of RecoverMe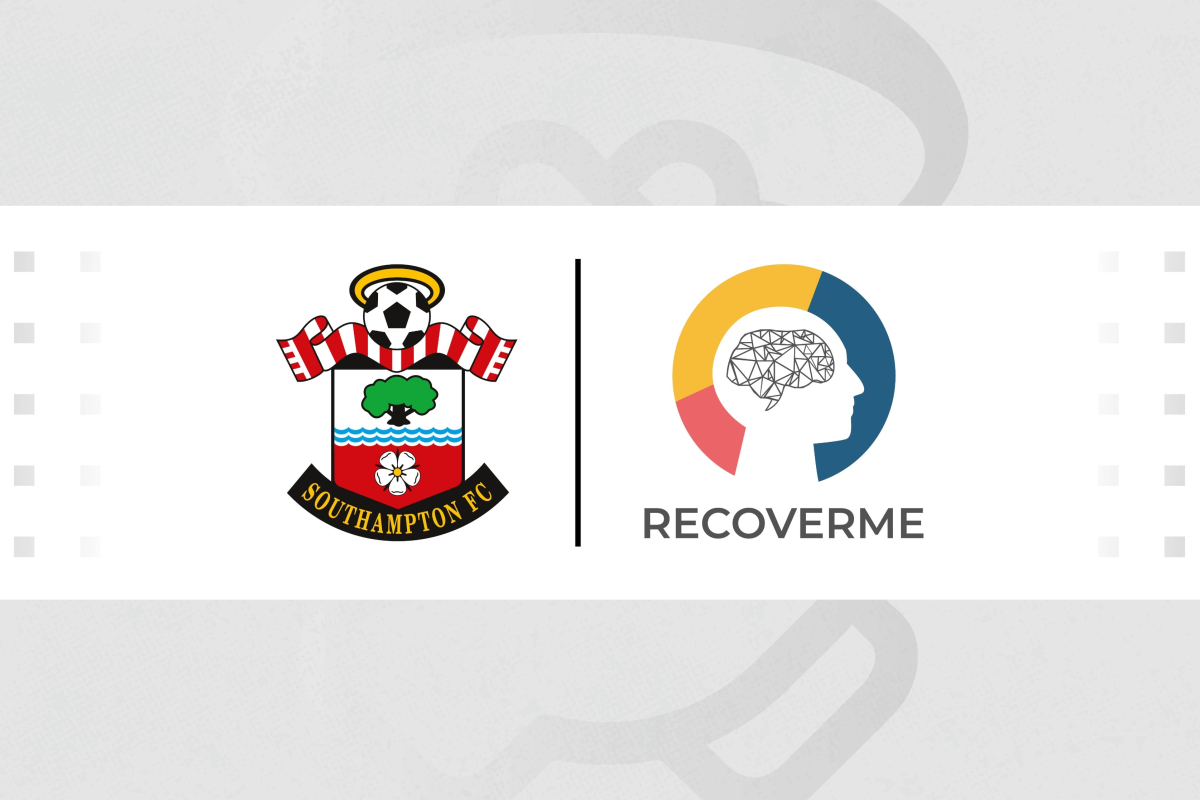 Reading Time:
2
minutes
Southampton Football Club is proud to support the launch of RecoverMe, a brand-new mobile health app that empowers individuals to manage a gambling addiction from their pocket.
The club will contribute significantly to support the growth and accessibility of the forward-thinking independent app, developed by three junior doctors, to help make treatment options more accessible and affordable for those suffering with gambling addiction.
Whilst the club recognises that gambling can form part of a fan's enjoyment of football, we also believe that we have a responsibility to raise awareness of the support available for those that might need it.
RecoverMe's app gives support for problem gamblers, encouraging them to seek help by providing a discrete option for support, with an aim to prevent gambling related harm nationwide.
The app's multiple support functions, centred around scientifically-backed Cognitive Behavioural Therapy, allow its users to manage their addiction by reflecting on their gambling habits, challenging thoughts and feelings around gambling and accessing mindfulness sessions, as well as having access to an emergency helpline and self-help exercises.
Its bespoke design, structure and features have been developed in consultation with psychiatrists, psychologists and those currently struggling with gambling addiction in order to ensure the platform is as effective as possible, as well as providing a much more affordable form of treatment than standard methods.
Investment from the club will be used to fund further development of the app, supporting the goal of adding further features that can assist in an individual's recovery journey, in addition to subsidising the cost of the app for individuals who need support.
This support for RecoverMe represents the latest step taken by the club to promote responsible gambling by building strong relationships with organisations positioned at the forefront of aiding those struggling with gambling addiction. It is also evidence of the club's commitment to promoting safe gambling both on matchdays and non-matchdays, and signals the club's intention to enhance and refine its practices in unison with industry experts.
The club and RecoverMe will work together to expand, develop and raise awareness of the support that exists on the app for those struggling to manage their gambling habits as well as extending the app's reach so that as many users as possible can benefit from it.
Southampton Football Club's Chief Commercial Officer, David Thomas, said: "I am delighted to announce the club's support for RecoverMe. The club takes its responsibility to promoting responsible gambling extremely seriously and it is important that we are proactive in exploring new opportunities to implement our commitment to this cause.
"We're proud to support the launch of the RecoverMe app and I am excited by the chance to work with an organisation so closely aligned to our values."
RecoverMe's co-founder, Minal Jain, commented: "We wholeheartedly believe RecoverMe will provide a lifeline to those suffering in silence. It has been incredible to see how motivated Southampton are in creating this meaningful change and we are extremely excited to be working with them to do this and we hope this is just the beginning!"

NBA Africa and Hennessy to Host League's First NBA Crossover Lifestyle Event on the Continent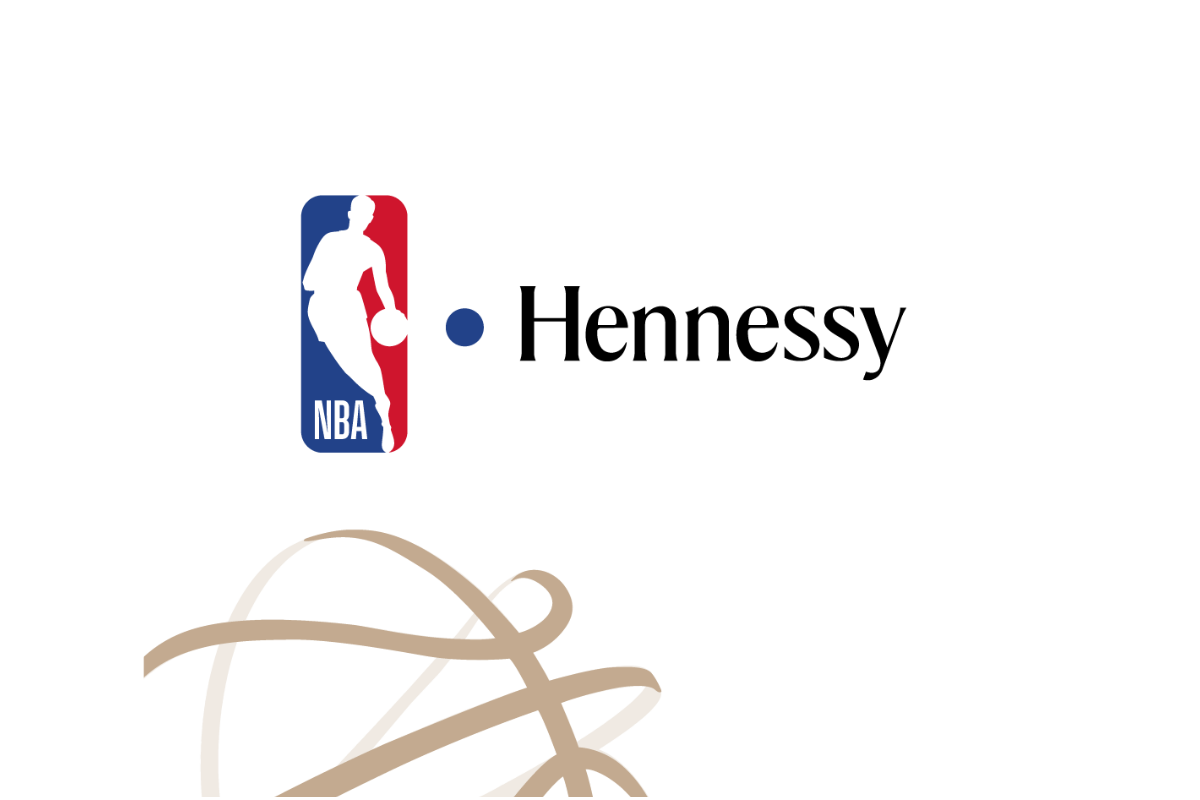 Reading Time:
2
minutes
NBA Africa and Hennessy, the world's best-selling cognac, today announced that NBA Crossover, an invite-only lifestyle event that will showcase the convergence of the NBA and popular culture through the art, fashion, music and technology that surround today's game, will take place in Africa for the first time on Saturday, Feb. 5 at Landmark Beach Front in Lagos, Nigeria.
As part of NBA Crossover, Africa's first floating basketball court will be displayed at Ikoyi Link Bridge in Lagos from Feb. 3-5. In addition, on Feb. 5 Hennessy will be the Presenting Partner of a celebrity basketball game at Landmark Beach Front featuring Nigerian artists, performers and media personalities. NBA Africa and Hennessy will also donate a basketball court to the Lagos State Parks and Gardens Agency at Ikorodu Recreational Park as part of their and Lagos State's commitment to providing people in the state with access to sport.
"We at Hennessy are thrilled to partner with NBA Africa to create this unforgettable experience in Lagos. Nigeria is such an important market for both Hennessy and the NBA, and this event is something we've been looking forward to for some time," said Hennessy President & CEO Laurent Boillot. "The NBA and Hennessy have made a huge impact on urban culture across the globe, and this partnership event in Lagos will again showcase that our collective influence moves far beyond the court. Over the past year, Hennessy has partnered with the NBA to showcase courts in iconic locations in Australia, China and the UK, and it is now time for Nigeria to enter the game."
"We are thrilled to celebrate the NBA's landmark 75th Anniversary Season with Hennessy in such iconic fashion," said NBA Africa CEO Victor Williams. "Nigerian players have had tremendous impact on basketball and the NBA, and it is only fitting that we host our first NBA Crossover event on the continent in Lagos, where there is already tremendous talent and passion for the game."
"NBA Africa is committed to the development of basketball in Nigeria, and this event, in addition to the opening of our office in Lagos, mark another milestone in our efforts to grow the game in the country," said NBA Africa Vice President & Country Head of Nigeria, Gbemisola Abudu. "I look forward to NBA Crossover and to working with my colleagues to expand our engagement with Nigerian fans, partners and basketball stakeholders in the months and years to come."
For more than 250 years, Hennessy has celebrated those who embody the "Never Stop. Never Settle" ethos that is personified by the NBA's unwavering commitment to drive culture forward. Throughout the NBA's 75th Anniversary Season, Hennessy will celebrate the tradition and mindset of basketball fans across Africa through a range of consumer events, activations and localized content.
Splash Tech launches Free-to-Play daily retention game Sports Lotto for sportsbooks, casinos and media sites globally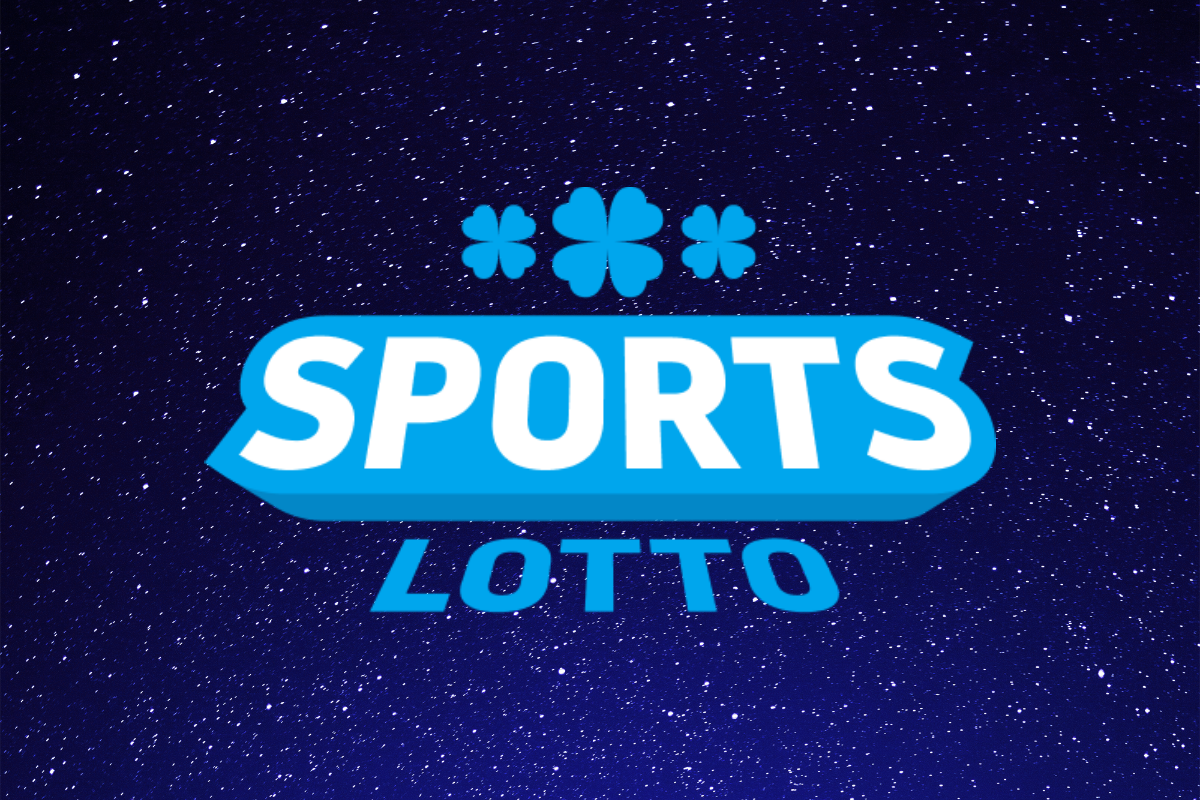 Reading Time:
2
minutes
Sports Lotto, is a fully integrate-able web application which can be adapted to meet any sportsbook, casino and media site's needs to build brand, while attracting and retaining customers.
Sports Lotto is delivered via a light touch, low-code Software Development Kit (SDK) designed to enable rapid customisation and speed to market. All content on the web app is fully customisable and can therefore be made available across any sport, any league and in any language worldwide.
The product contains a lottery-style element that rewards users that make both perfect and imperfect predictions, with prizes customisable from $1 through to $100,000,000 and everything in between, including physical rewards, free bets and free spins.
Splash Tech's growing team works with providers' teams around the world, adapting and integrating Sports Lotto to meet customers' business needs as part of its fully managed service.
Splash Tech increases engagement in its games by asking quiz-style questions which appeal to sports enthusiasts – going beyond regular 'who will win or lose' questions to get gamers really engaged.
Splash Tech, founded two years ago, creates market leading, highly engaging free-to-play (FTP) daily retention games which already help major brands such as 888, DRF and MaximBet to build their brands, showcase their customer experiences, acquire new customers inexpensively and retain them for longer.
In a linked announcement, Splash Tech has just appointed Ross Main as its new Sales Director. Ross previously held senior sales roles at both sports betting publishing and events organiser SBC and B2B sports betting services and software platform provider Kambi.
Ross Main commented:
"I am delighted to be joining Splash Tech now. Customer Engagement is an increasingly difficult challenge in the industry. Operators are constantly looking to find new ways to engage, acquire and retain their customers across highly competitive Casino, Sports Betting and iGaming markets. Splash is the premium FTP games provider for operators across the world and I can't wait to show my network and beyond this flexible and scalable world class technology.'
Adam Wilson, Founder of Splash Tech, added:"It's great to be onboarding Ross at this pivotal moment as we unveil Sports Lotto and secure new client wins which see us expanding rapidly worldwide."
236 suspicious betting alerts reported by IBIA in 2021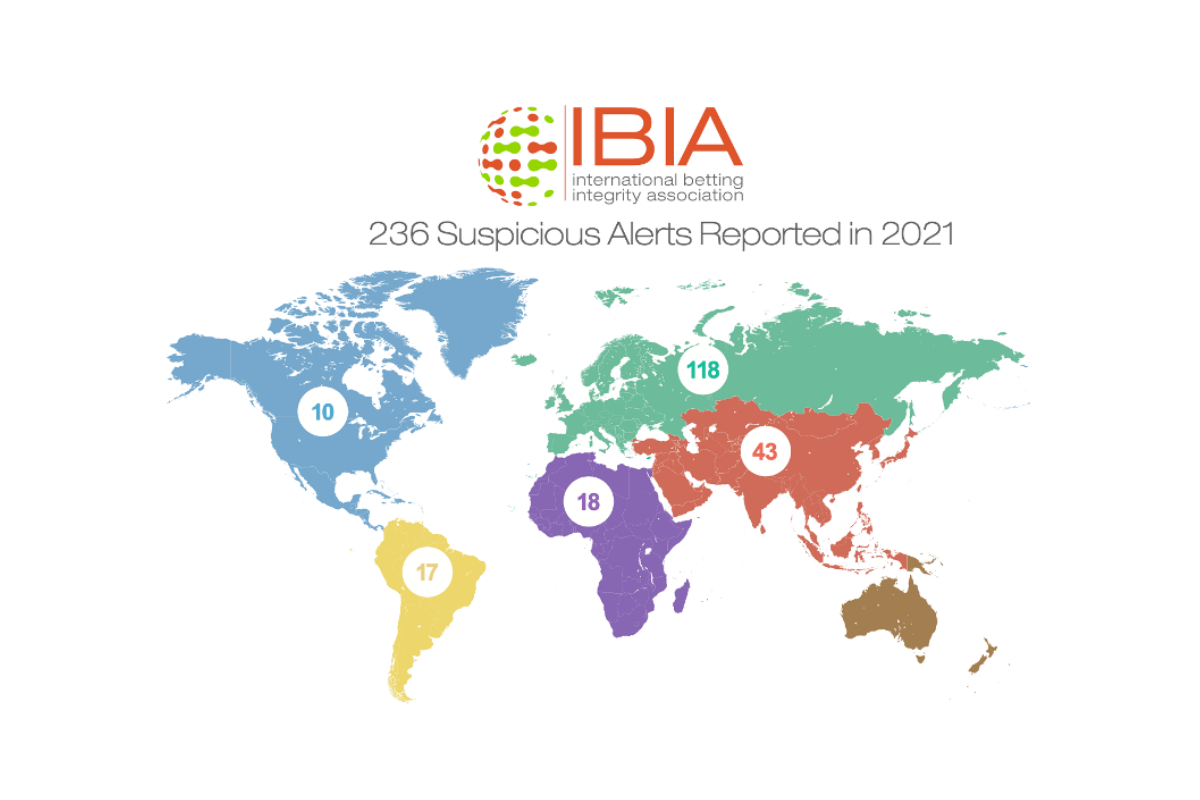 Reading Time:
2
minutes
The International Betting Integrity Association (IBIA) reported 236 cases of suspicious betting to the relevant authorities during 2021, with 69 alerts in the fourth quarter (Q4). The annual figure is a 13% reduction on the 270 cases reported in 2020. The 2021 figure is consistent with recent years, with the average number of annual alerts at 240 during 2018-20. The 2021 alerts spanned 13 sports and 49 different countries, with tennis and football continuing to dominate. Europe also continued to provide the highest number of alerts with 50% of the annual total.
Khalid Ali, CEO of IBIA, said: "Another challenging year for the sector has passed with the spectre of Covid and its impact on sporting events declining, and hopefully a potential endgame in sight. It is therefore welcomed that the alerts for 2021 showed a downward trend and a return to pre-Covid numbers. Challenges however persist, notably with the growth of private sports events and establishing integrity protocols to the levels seen in traditional sports bodies. The association is working with a number of stakeholders in this area to improve integrity provisions.
"Indeed, the dangers of betting corruption remain, and as the Optimum Betting Market report published last year highlighted, that equates to around $25m per annum in lost revenue for the regulated betting sector globally. It is therefore welcome that the requirement for operators to be part of an integrity monitoring system have gathered pace across the US, and have been endorsed in Sweden, to add to existing requirements in the Netherlands, Germany and the Czech Republic. The approach in Ontario is particularly worthy of attention and is a best practice model. The association looks forward to working with a wider range of operators on integrity as a result."
Other key data for 2021:
80 – Total tennis alerts, a decrease of 18% on the 98 reported in 2020
66 – Football alerts, an increase of 8% on 2021 and the highest annual number reported
27 – Alerts on sporting events in Russia, the highest number for a single country in 2021
11 – Successful sporting or criminal sanctions during 2021 from IBIA alerts
10 – Alerts reported in North America, a 54% decrease on the 22 reported in 2020
Over the five-year period 2017-21, IBIA reported 1,222 alerts across 19 sports and 101 countries.
The International Betting Integrity Association is the leading global voice on integrity for the licensed betting industry. It is run by operators for operators, protecting its members from corruption through collective action. Its monitoring and alert platform is a highly effective anti-corruption tool that detects and reports suspicious activity on its members' betting markets. The association has longstanding information sharing partnerships with leading sports and gambling regulators to utilise its data and prosecute corruption. It represents the sector at high-level policy discussion forums such as the IOC, UN, Council of Europe and European Commission.