Cloud Gaming Positioned for Strong Future Growth According to New Research From Clarivate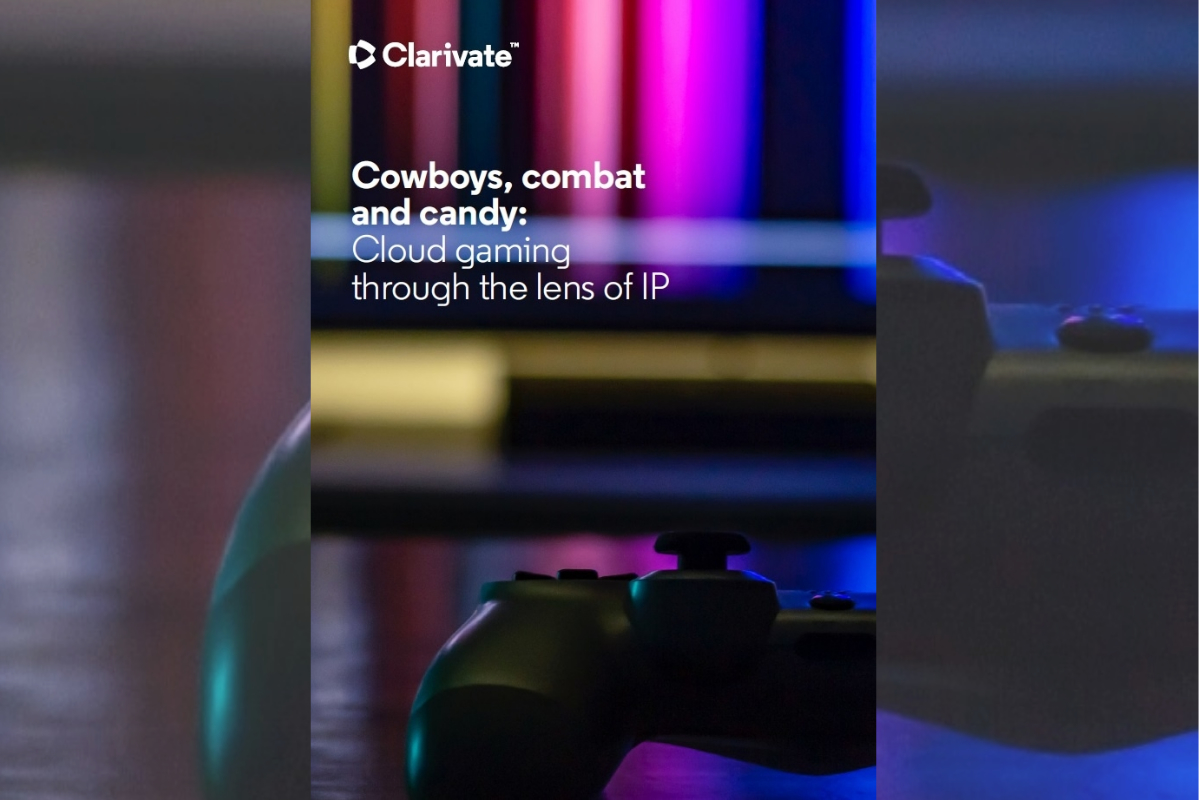 Reading Time:
3
minutes
More than four in five gamers who do not currently play cloud games say they will start cloud gaming in the next twelve months
Clarivate Plc , a global leader in providing trusted information and insights to accelerate the pace of innovation, today released a new market report on intellectual property and innovations for gaming businesses, supported by research on gaming trends in the U.K. and U.S. In its new report 'Cowboys, combat and candy: cloud gaming through the lens of IP' on levels of innovation and brand creation in the $146 billion gaming industry[1] as evidenced by patent, trademark and domain name activity, Clarivate explores the drivers of change both in terms of technical transformation and also the companies behind it.
"In a world that now sees video gaming as its favorite, or at least most lucrative, pastime, cloud gaming represents a huge leap forward," said Jeff Roy, President, IP, Clarivate.  "By using the behind-the-scenes power of patent, trademark and domain name data to see trends before they hit the market, we have the ability to imagine how this multi-billion-dollar creative industry will shift. Looking at the trends around intellectual property on the business side, we can see that cloud gaming is poised for huge growth over the next 12 months."
The report looks at the dynamics and direction of the global online and cloud gaming market, analyzing the new commercial models in the gaming industry, how and where gamers are spending money and the potential growth of the industry over the next years.
Strong future growth
The research indicates that cloud gaming is set for significant growth. Most cloud gamers surveyed say they will play a lot (48 percent) or a bit more (28 percent) cloud games in the next year. As many as 81 percent of gamers who do not currently play cloud games believe they will start cloud gaming in the next year.
In the U.S., the number of cloud gamers surveyed who think they will play a lot more is 58 percent compared to 24 percent of U.K. cloud gamers, which hints at differences in maturity between these markets. Almost 20 percent more respondents in the U.S. (37 percent) are cloud gamers than in the U.K. (18 percent).
How much are gamers spending?
As gaming businesses evolve and player experiences continue to rapidly shift – we see revenue being increasingly generated from in-game purchases, advertising and monthly subscription fees. The report from Clarivate finds that the gaming industry is innovating to respond to the users' demands, focusing over a third of their patent activity on commercial revenue model technology – in-game payments, advertising and microtransactions.
According to the research, cloud gamers spend more on in-game purchases per week than non-cloud gamers, with 93 percent of cloud gamers making in-game payments compared to 75 percent of non-cloud gamers. 21 percent of cloud gamers spend between £21- £50 per week compared to only nine percent of non-cloud gamers. More than half (52 percent) of all cloud gamers prefer paid gaming through a subscription model.
The influence of social media on gamer spend
As millions of gamers from across the globe come together on different platforms to engage – social media has an increasing impact on player buying activity. The research found that gaming spend is closely correlated to social media. Compelling insights include:
One in two (51 percent) of cloud gamers are greatly influenced by social media when it comes to gaming purchases (compared to 17 percent of non-cloud gamers).
21 percent often make purchases via social media (compared to just three percent of non-cloud gamers).
U.S. gamers are much more likely to be greatly influenced by social media when it comes to gaming purchases (41 percent compared to 11 percent).
One in three males (33 percent) are much more likely to be greatly influenced by social media when deciding to make an in-app purchase than females (17 percent).
Developer and platform advancements
The report, 'Cowboys, combat and candy: cloud gaming through the lens of IP', found that improving the user experience through innovations in cloud infrastructure has seen the most patent activity. On average, we recognized 300 to 500 inventions annually year-on-year over the past decade. The report uses data and insights from Derwent Innovation™, Derwent Data Analyzer™, Derwent World Patents Index™ (DWPI), CompuMark™, and MarkMonitor™, to gather insights and analyze trends around patents, trademarks and domain registrations in the gaming industry.
Jeff Roy, President, IP Group, Clarivate, added, "The future of cloud gaming is tremendously exciting. Clarivate has the unique opportunity to help customers throughout the innovation lifecycle from idea creation to commercialization. With cloud gaming poised for huge growth over the next 12 months it's an incredibly exciting time to be a gamer – not just for us here at Clarivate, but for all passionate and ambitious cloud gaming enthusiasts across the world."

SoftSwiss updates Pay N Play by Trustly for online casino projects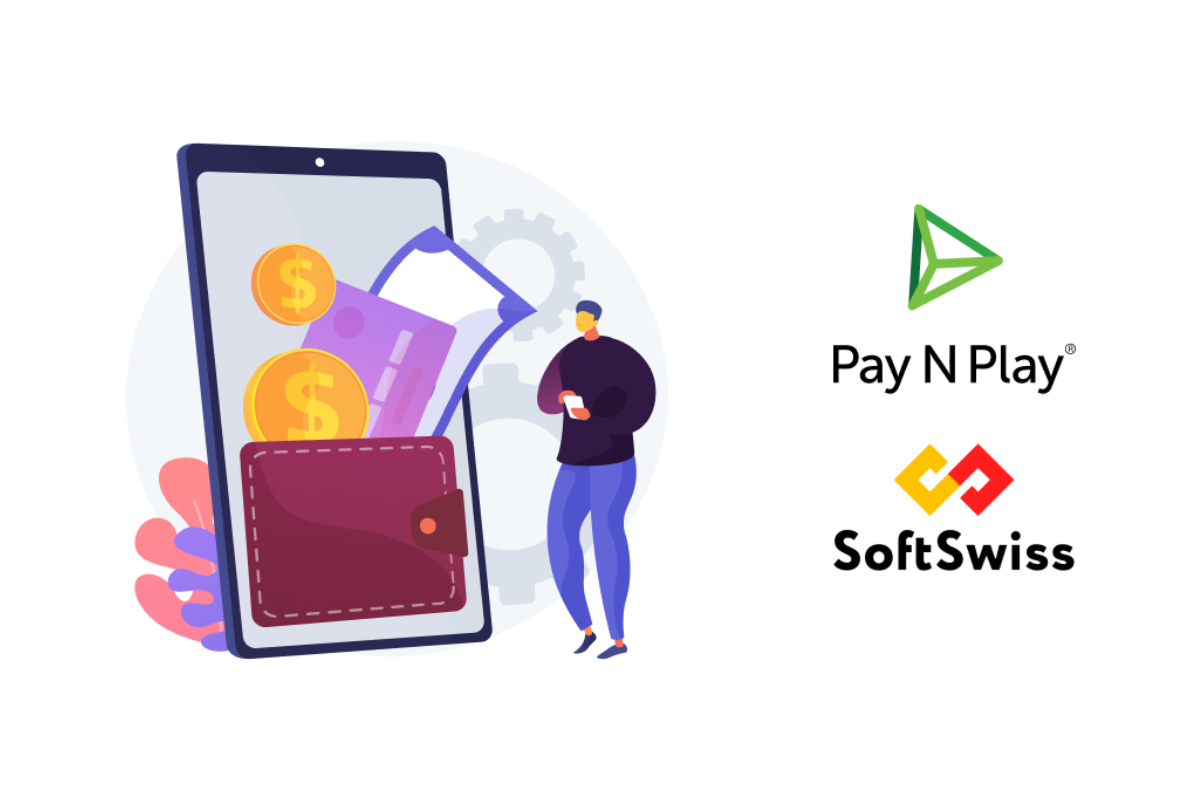 Reading Time:
2
minutes
SoftSwiss has recently introduced new technical updates for the Pay N Play payment method by payments service provider Trustly. 
The new developments will enable SoftSwiss online casino clients to activate all currently available markets seamlessly and hassle-free at once.
SoftSwiss Online Casino Platform future and prospective clients can now activate all available payment markets. The new add-ons will boost the productivity of the Platform as well as increase its player retention and conversion rates. The Pay N Play by Trustly is being offered to the operators running brands on the SoftSwiss Online Casino Platform since the beginning of 2020. Since then, it has proved itself to be a major time-saving tool, eliminating time-consuming player verification procedures.
Pay N Play is a technology developed by the payments service provider Trustly that allows players to deposit almost immediately after arriving at your online casino. In short, everything the player has to do is log in to the casino by securely using their own bank ID. The game starts instantly and effortlessly.
Vadim Drozd, PSP Team Lead at SoftSwiss noted: "SoftSwiss's motto is to always strive to provide our clients with up-to-date technological solutions that will help them to have a positive impact on their business development. The new Pay N Play update will help our clients to save precious time as well as build and increase player loyalty".
About SoftSwiss
SoftSwiss is an international tech brand supplying widely acclaimed, certified software solutions for managing iGaming operations. SoftSwiss holds a number of gaming licenses, providing a "one-stop-shop" white label solution by taking care of all technical, legal, and financial processes on behalf of its customers. The company has a vast product portfolio, which includes an Online Casino Platform, Game Aggregator with thousands of casino games, an affiliate platform, and a recently launched sportsbook platform. In 2013 SoftSwiss was the first in the world to introduce a bitcoin-optimized online casino solution. The company has thus been regarded as the leading technical expert when it comes to the use of cryptocurrencies in online gaming.
Gambling Venues in Denmark to Remain Closed Until April 5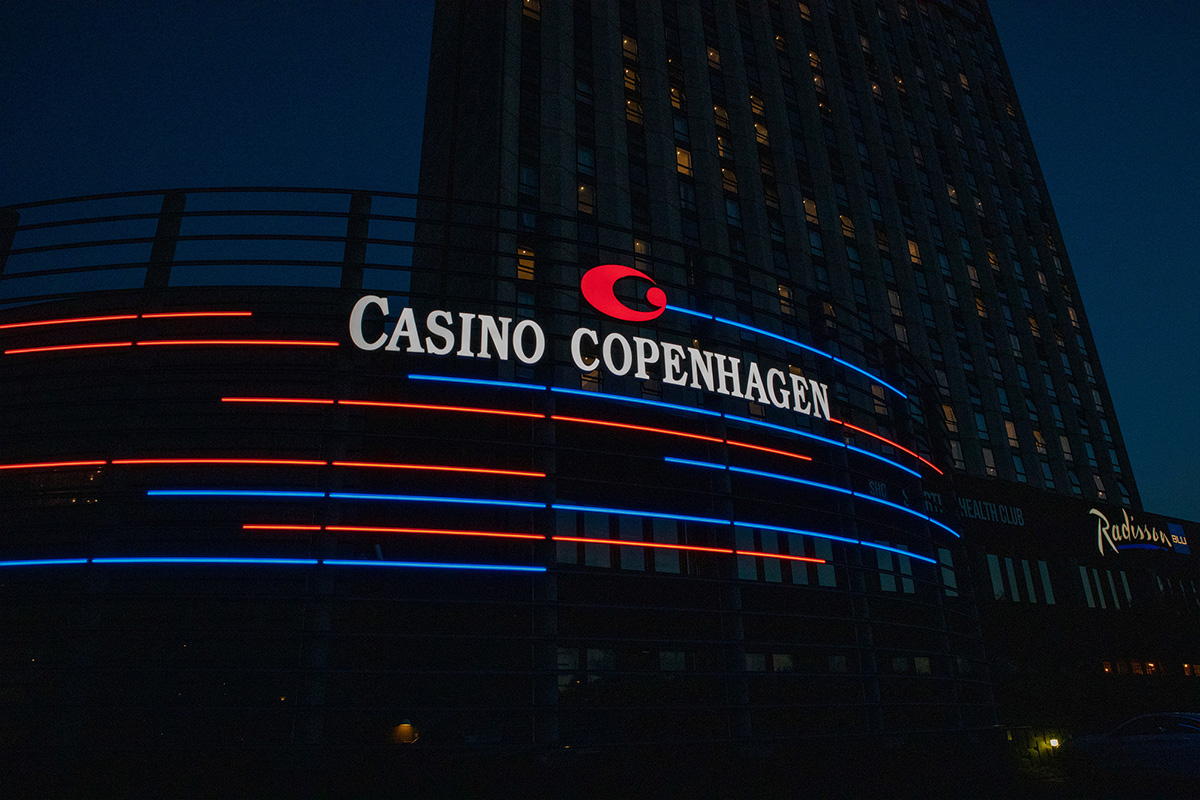 Reading Time:
< 1
minute
The Danish Government has announced that casinos and gaming halls across the country will remain closed until April 5 at the earliest, in line with extended novel coronavirus (Covid-19) restrictions.
Venues temporarily shut in December last year after the government extended national Covid-19 measures until February 28, with the aim of opening early in 2021.
However, as Covid-19 case rates remained higher, venues have been kept closed in an effort to prevent further spread while Denmark commenced its vaccination programme.
In its latest update, the Danish Health and Medicines Authority announced that despite some relaxation of measures, casinos, gaming halls and restaurants will remain shut until at least 5 April.
A selection of other venues such as some non-essential shops and outdoor visitor attractions will be able to reopen in some regions, while certain year groups will also be allowed back into schools in select areas. All other measures, including travel restrictions, will remain in place until early April.
Five Groups Qualify to Enter Next Phase of Nagasaki IR Process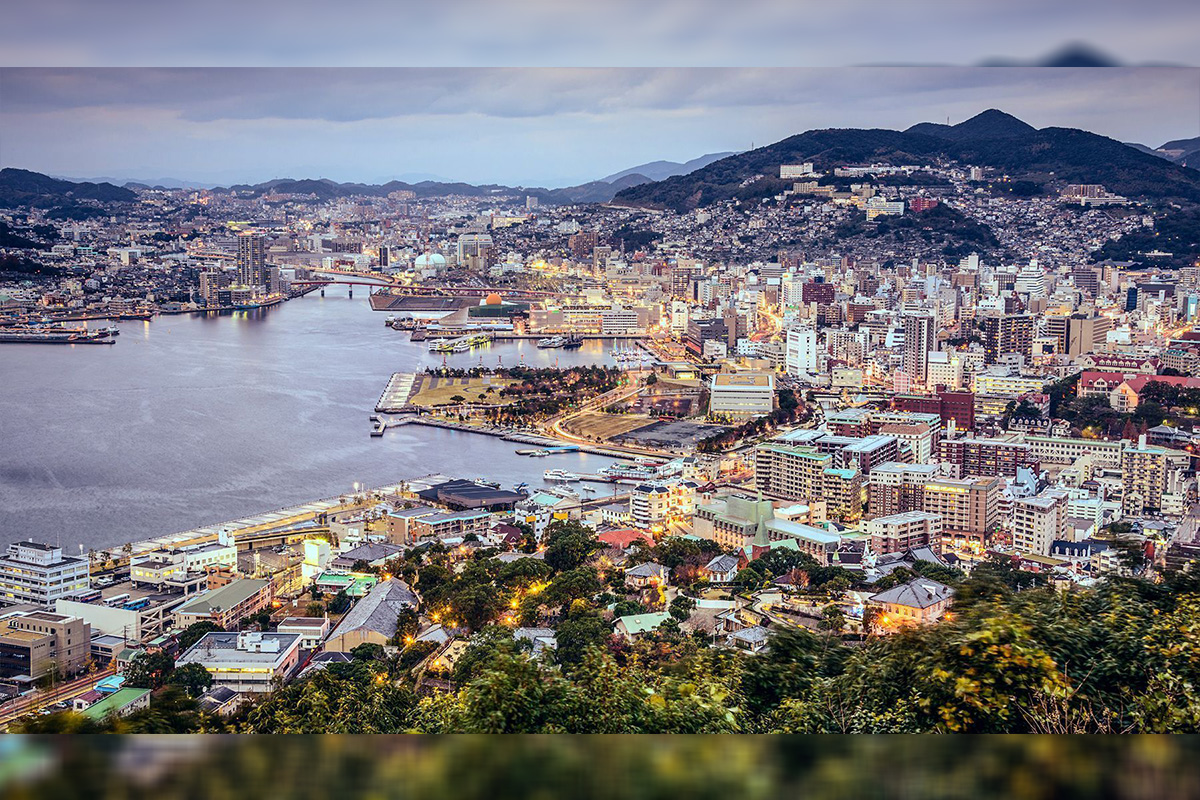 Reading Time:
< 1
minute
All the five groups that entered Nagasaki prefecture's request-for-proposal (RFP) process with the aim of participating in its bid for an integrated resort (IR) licence have qualified for the next phase of the process.
The five groups are: a consortium led by Oshidori International Holdings Ltd; Casinos Austria International Japan; Current Group; the Niki Chau Fwu (Parkview) Group; and One Kyushu, a consortium between Tokyo-listed Pixel Companyz Inc and French gaming operator Groupe Partouche SA.
The prefecture will complete a "first round" of evaluation of would-be partners this month to reduce the list of bidders to three. After that, a second round will include a "competitive dialogue" with would-be partners. The groups will then have to present their projects in August for the prefecture to make a final decision.
Japan plans to initially approve three integrated resorts in the country. Proposals must include a casino, tourism attractions, hotels and meeting spaces.