Behind the Success of the Growing European Online Gambling Market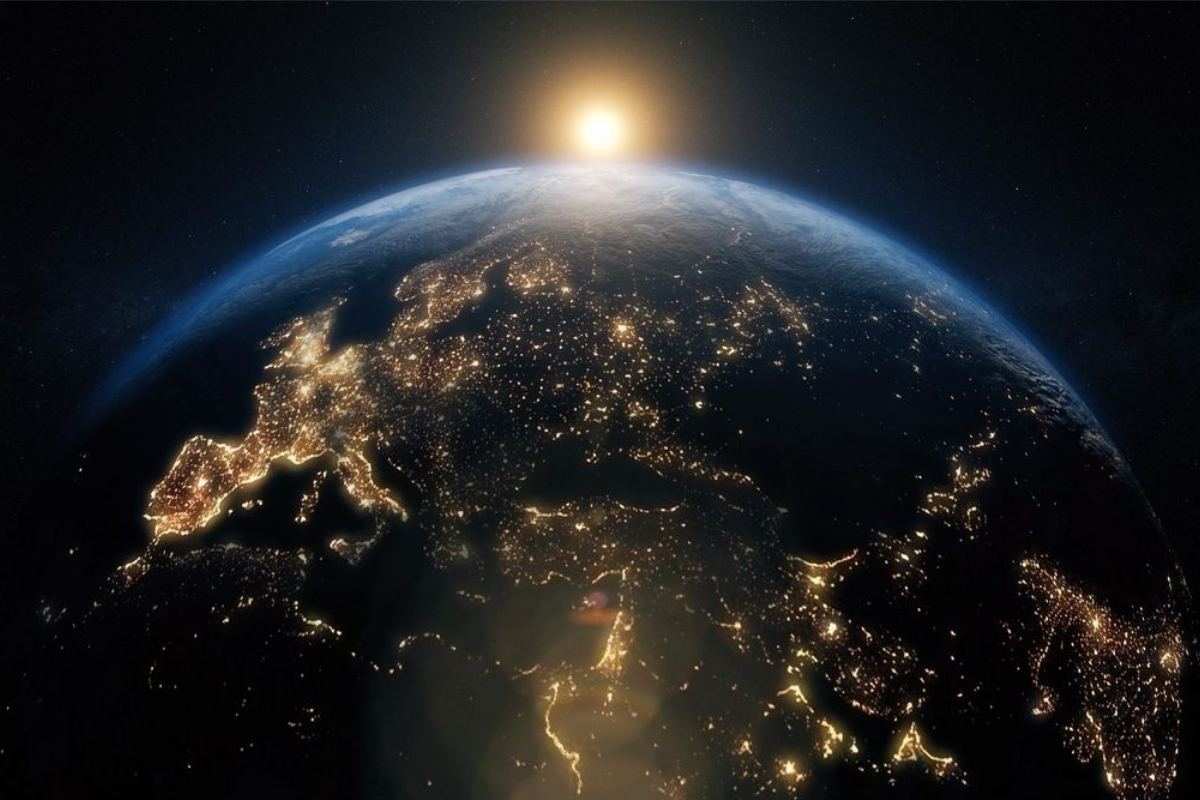 Reading Time:
4
minutes
Due to all types of restrictions on social gathering and physical attendance in many brick-and-mortar businesses, the global online gaming and gambling markets have ballooned in 2020. As gambling becomes more and more of an online activity, markets such as the European Union are projected to grow at about 10% per year, and increase to nearly US$35.5 billion by 2022, up nearly 32% from its 2018 numbers. Globally, the online gambling market is projected to reach US$160 billion by 2026. The European market is seen as far more regulated than any other, with the Western side catching up to the Eastern market revenue-wise. But for a diverse group of developers and their platforms, there are companies already licensed to operate in the EU that are reaping the rewards of their market position on the continent, including Bragg Gaming Group, Glue Mobile, Activision Blizzard, Century Casino Inc., and Enthusiast Gaming.
Through its subsidiary ORYX Gaming, Bragg Gaming Group recently announced its entry into the lucrative Swiss market, after signing a content deal with leading operator mycasino.ch by Grand Casino Luzern.
It's worth noting that as recently as 2019, online gaming was illegal in Switzerland, and all access to unlicensed sites and apps were to be blocked. But a new gambling law from July 2019 enabled land-based casinos to launch online operations.
Since then, the Swiss regulated online market quickly gained traction. The latest official figures from the country's regulator showed that online gaming licensees generated CHF23.5M (more than US$26 million) in just the first partial year of being live.
It's notable that ORYX/Bragg's partner Grand Casino Luzern's brand mycasino.ch generated CHF8.9M (nearly US$10 million) in revenues in 2019—accounting for nearly 38% of the total Swiss online gaming market.
"We have had a strong start to our online operations and are constantly looking for fresh and exciting content to enhance the experience for our growing customer base. We're thrilled to have the opportunity to collaborate with ORYX moving forward," said Wolfgang Bliem, CEO of Grand Casino Luzern. "Our main objective is to provide our Swiss players with pure entertainment at the highest level, and we believe ORYX's portfolio of games can help us achieve just that. We are pleased to be the first operator in the country to offer the games through ORYX and are confident that the games will be huge hits with our players."
Through ORYX GAMING, Bragg is licensed by the Malta Gaming Authority (MGA), as well as the Romanian National Gambling Office (ONJN) and is compliant, certified, or approved in 18 other major jurisdictions.
"The Swiss online market is one that we have had an eye on since the new legislation entered into force in 2019 and we are thrilled to finally make our debut," said Matevz Mazij, Managing Director of ORYX Gaming. "Grand Casino Luzern makes a perfect partner for us as one of the most established operators in the market with a strong online brand and we look forward to working together to build our presence in the country."
Prior to the Swiss announcement, Bragg Gaming Group announced an exceptional revenue growth of 72% in Q3 2020. Bragg continued to focus on expanding its global footprint, onboarding 14 new customers in the quarter alone. Beyond Switzerland, they're also in advanced discussions with new customers across multiple other licensed jurisdictions in Europe and Latin America.
Built upon its portfolio of assets that includes the ORYX Gaming subsidiary, Bragg Gaming Group is positioned as an innovative B2B online gaming facilitator, providing turnkey solutions including an omni-channel retail, online, and mobile iGaming platform to clients such as Grand Casino Luzern. Bragg's games are played and enjoyed in countries around the world, and the company is set to sponsor this year's prestigious World Gaming Executive Summit (WGES)—one of Europe's most exclusive iGaming conferences.
At another virtual conference held on Dec 9, Glu Mobile (NASDAQ:GLUU) will be sending its CEO and COO to participate in one-on-one meetings and a fireside chat at the UBS Global TMT Virtual Conference.
Unlike online casino games, Glu Mobile's primary assets are "freemium" mobile games—games that are free to download, but incentivize players to spend more money for downloadable content and upgrades. The business model has proven quite successful, as shares of Glu Mobile have risen 43.88% over the past quarter, and are up 76.88% in the last year. The company's revenue reached a record high US$158.50 million, beating the estimate of US$136.30 million, resulting in a year-over-year growth of 48%.
Much like Glu, Activision Blizzard (NASDAQ:ATVI) saw its revenues grow in 2020, by an expected rate of 28%. This year's lockdowns and increased time at home has given Activision Blizzard its biggest base of engaged players to date. The company expects that its next major Call of Duty release will only add more to the bottom line—and push sales in Q4 to $2 billion, and net bookings of $2.7 billion.
"There are few entertainment franchises that generate over $1 billion in annual net bookings," said Bobby Kotick, CEO of Activision Blizzard. "And today, we operate three of them: Call of Duty, World of Warcraft and Candy Crush. And each has clear opportunity for sustained growth."
The lack of physical traffic in Europe appears to be hurting groups such as Century Casino Inc. (NASDAQ:CNTY), which cited its casinos in Poland having a softer Q3 2020. While casinos in smaller cities around the country (drawing more local patrons) are doing well, their two larger casinos in the Polish capital of Warsaw are being softened because of the lack of tourists and business travelers. However, the global casino entertainment company has already begun to move on internet sports betting, such as in October partnering with Tipico for gaming in Colorado. Tipico originally started in Europe in 2004, and is the leading sports betting provider in Germany.
The popularity of online gaming and esports continues to be aided by the work of the world's largest social network of communities for gamers and esports fans, Enthusiast Gaming (TSX:EGLX). With a reach of over 300 million gaming enthusiasts on a monthly basis, and hosts of the largest mobile gaming event in Europe, Pocket Gamer Connects, Enthusiast Gaming has seen strong growth in 2020—including 36% growth of total advertising revenue, including programmatic advertising revenue growth of 28%.
Because of the nature of their business, Enthusiast's events have not been as harmed as the more brick-and-mortar centered groups, such as Century Casino. Its latest EGLX 2020 online gaming festival was watched by over 12 million fans, while streaming a total of 53 hours of content over four days from November 10-13.
As the European online gaming and gambling markets continue to grow, companies like Bragg Gaming Group look to be in a good position to take advantage of the gains.
SOURCE Microsmallcap.com

Bacta to host Social Responsibility Exchange in November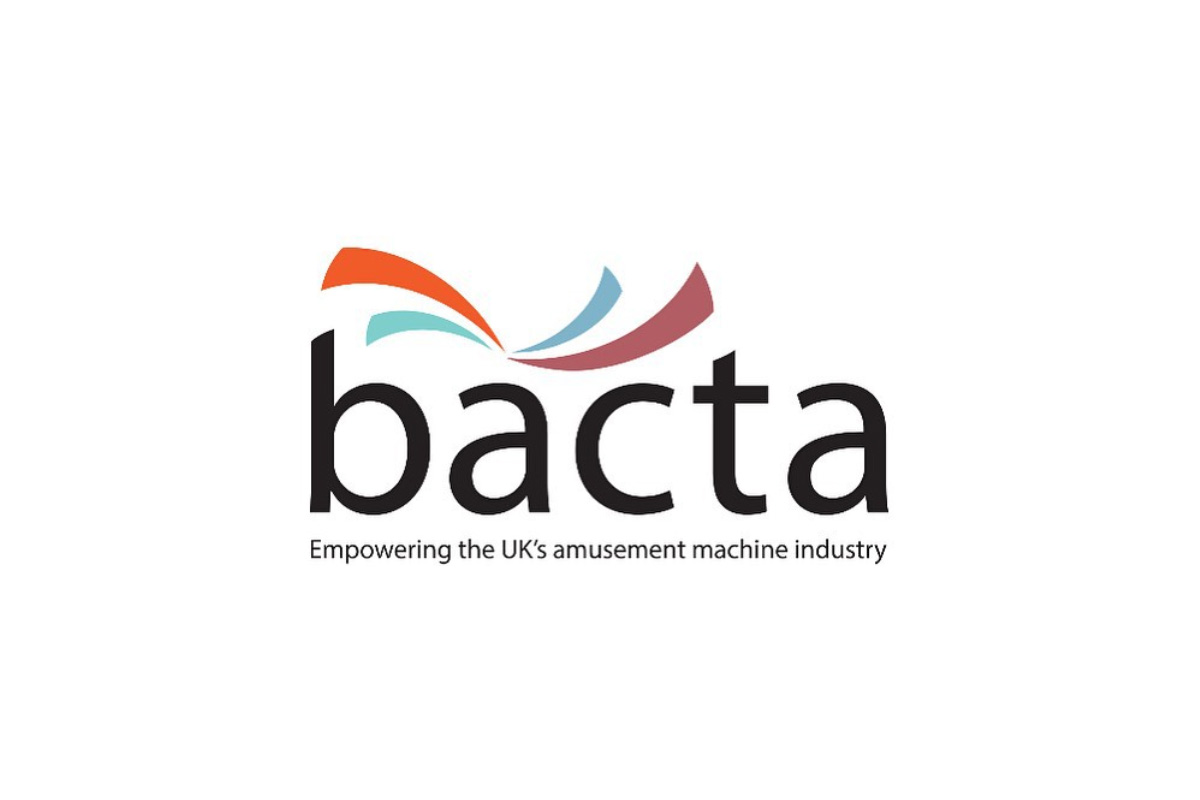 Reading Time:
< 1
minute
Bacta will host its annual Social Responsibility Exchange at the County Hall in London on Thursday 22nd November, the trade body announced today. The event will provide members with an opportunity to share best practice tactics and strategies around Social Responsibility.
The event will be introduced by Elizabeth Speech, chair of bacta's Social Responsibility Committee. YGAM and GamCare will also be speaking at the event alongside Social Responsibility updates from the Gambling Commission.
Bacta Membership, SR and Compliance Manager Russell Edge said: "Our Social Responsibility Exchange will allow members to hear crucial updates on Social Responsibility from the likes of the Gambling Commission, YGAM and GamCare.
"The day-long event will also provide a structured forum for discussion around the tactics and strategies bacta members are employing across the country.
"Ultimately, we hope members leave the event knowing more about Social Responsibility and having exchanged their knowledge where they can."
Massive News for the Esports Industry with Potential Inclusion in the Commonwealth Games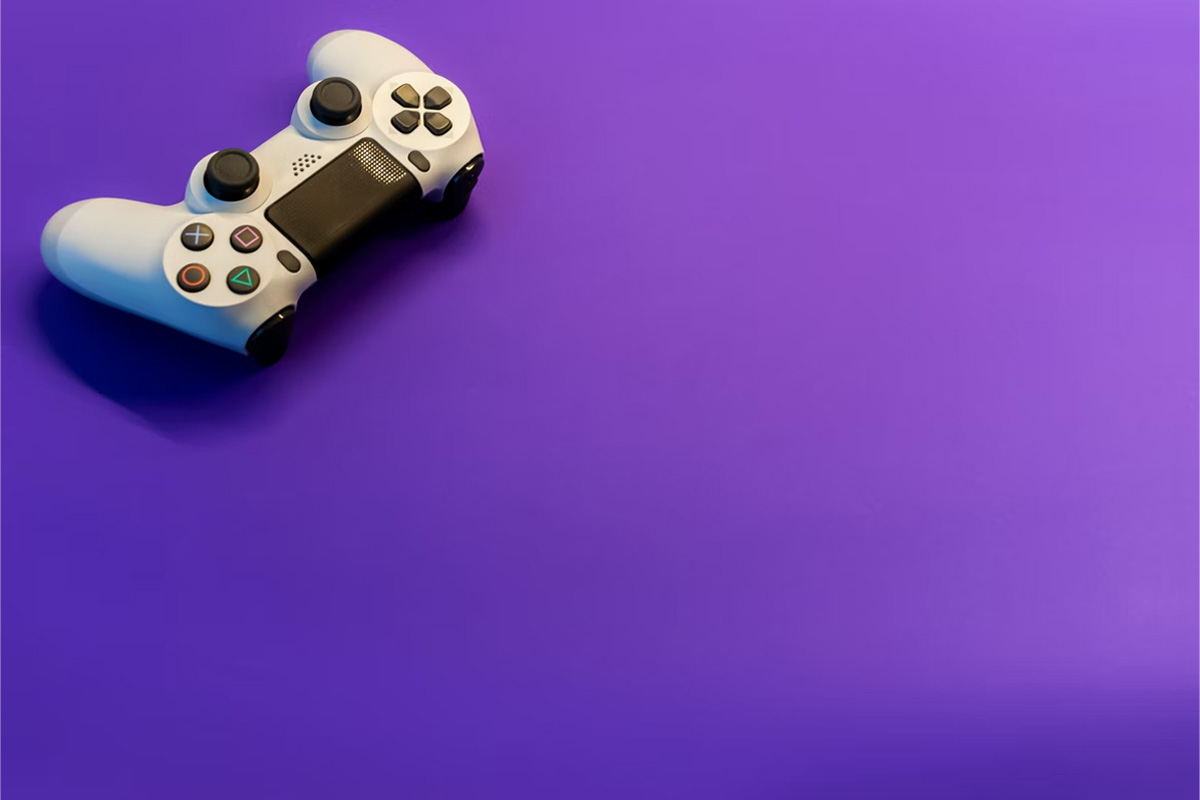 Reading Time:
2
minutes
Esports is one of the fastest growing industries in the world and there's no limit to how big it could become. It's already breached a valuation of $1 billion, and it's expected to grow to $13.05 billion by 2025.
One of the greatest indicators that competitive gaming is going mainstream is the fact that it has been recognised by the Commonwealth Games. Indeed, it is expected to be included when the event takes place in Victoria in 2026.
Test Run Has Already Taken Place
A few years ago, the thought of seeing Esports at the Commonwealth Games would have been laughable. Now, it is a realistic prospect. It was recently reported that a dry run of the Commonwealth Esports Championships was held in Birmingham, England, at the 2022 Commonwealth Games to see if this type of competitive action could be included as an official event in 2026. It went well and garnered positive feedback from the people involved.
The Victoria edition of the Commonwealth Games is set to take place in 2026, with 16 sports already confirmed. However, the organisers are hoping to add more to the schedule with Esports being strongly considered. Competitive gaming has proven to be a popular spectator sport, with more people tuning in to watch it every year. By 2026, there could be close to a billion people watching Esports, meaning that it would be a popular inclusion at a major event.
Esports has been referred to as the "new sporting frontier," and it wouldn't be surprising to see it gaining even more credibility in the next decade. Even the world's biggest traditional sports had to start somewhere. Football and cricket are now well-established and loved the world over, and there's nothing stopping Esports from following a similar trajectory.
How Will This Affect Related Industries?
With the Commonwealth Games set to take place in Australia next time, the country could be in a prime position to capitalise on the inclusion of Esports. Part of the success of competitive gaming up to this point has been thanks to related industries pushing it, along with big name companies striking sponsorship deals. Australian companies, therefore, will most certainly seek to capitalise in 2026.
The betting industry was built around traditional sports, and it is now a behemoth industry around the world. In Australia, online betting is so popular that there are countless sites vying for bettors' attention. Indeed, there are so many to sift through that people turn to comparison sites that list the best ones based on their offers and ratings. Bettors simply scroll through and then click a link to be taken directly to a site.
Many of these online sportsbooks are already offering eSports betting, and the number of markets available is only set to rise in the future. When the Commonwealth Games rolls around, betting sites could benefit from special offers. They may also start to have a greater focus on Esports, thus drawing more attention to the competitive gaming industry.
Esports at the Commonwealth Games isn't just huge news for the industry itself, but it's a great move for related industries. Australian companies are set to benefit in 2026, with the betting industry being in a particularly strong position to take advantage.
Nigma Galaxy female CS:GO Champions: New docu-series follows rise to becoming champions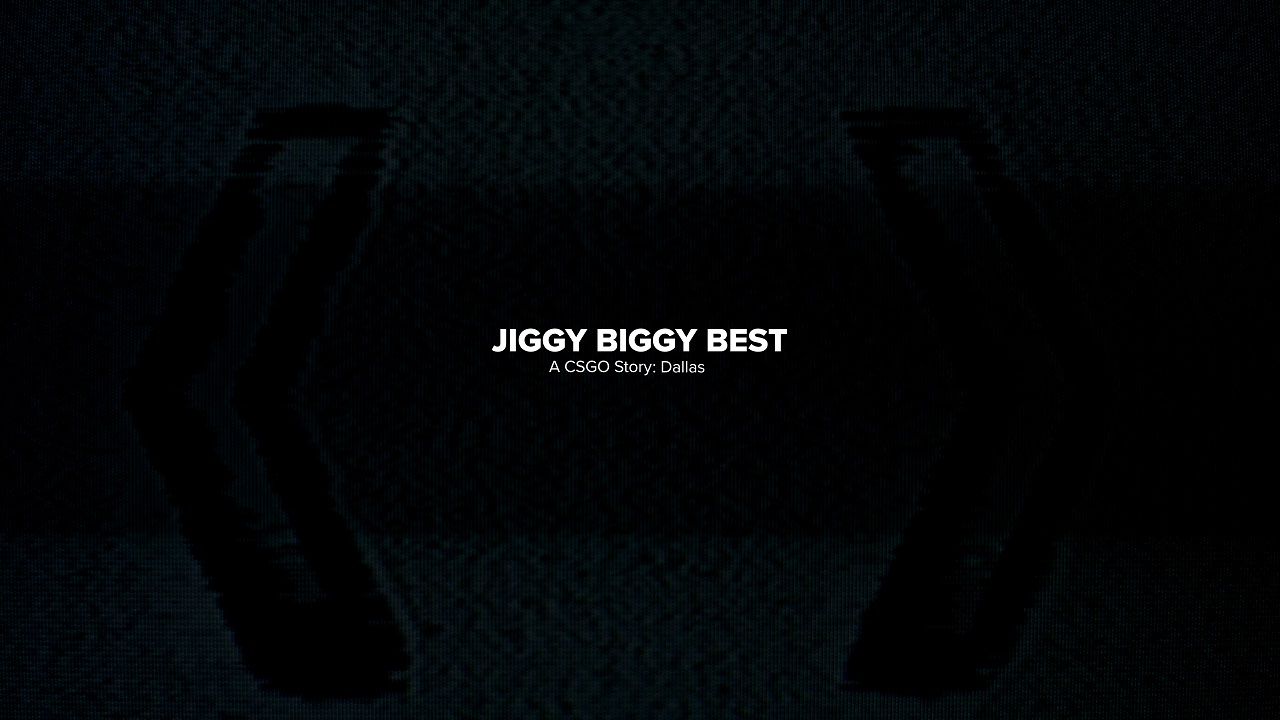 Reading Time:
< 1
minute
This Sunday 14th, Nigma Galaxy is set to release the first episode of their new docu-series, Jiggy Biggy Best: A CS:GO Story, which follows their hugely successful female CS:GO team and their journey to becoming champions at two major tournaments this year.
The first instalment of the series will be launching on Nigma Galaxy's YouTube channel at 1pm CEST on Sunday. You can find more information below, in case the team's story would be of interest to your editorial plan:
Fans will get a behind the scene glimpse into the female Nigma Galaxy CS:GO team preparing for two of the biggest tournaments of their careers – ESL Impact League Season 1 in Dallas to the stand-alone ESL Impact tournament in Valencia
The docu-series also offers an exclusive peek into the teams journey to the top – their training regime, team cohesion and a deeper dive into the world of female esports
Uncover the dedication and support Nigma Galaxy have placed on the competitive female esports scene, one of the fastest-growing sub-genres in the industry