Behind the Success of the Growing European Online Gambling Market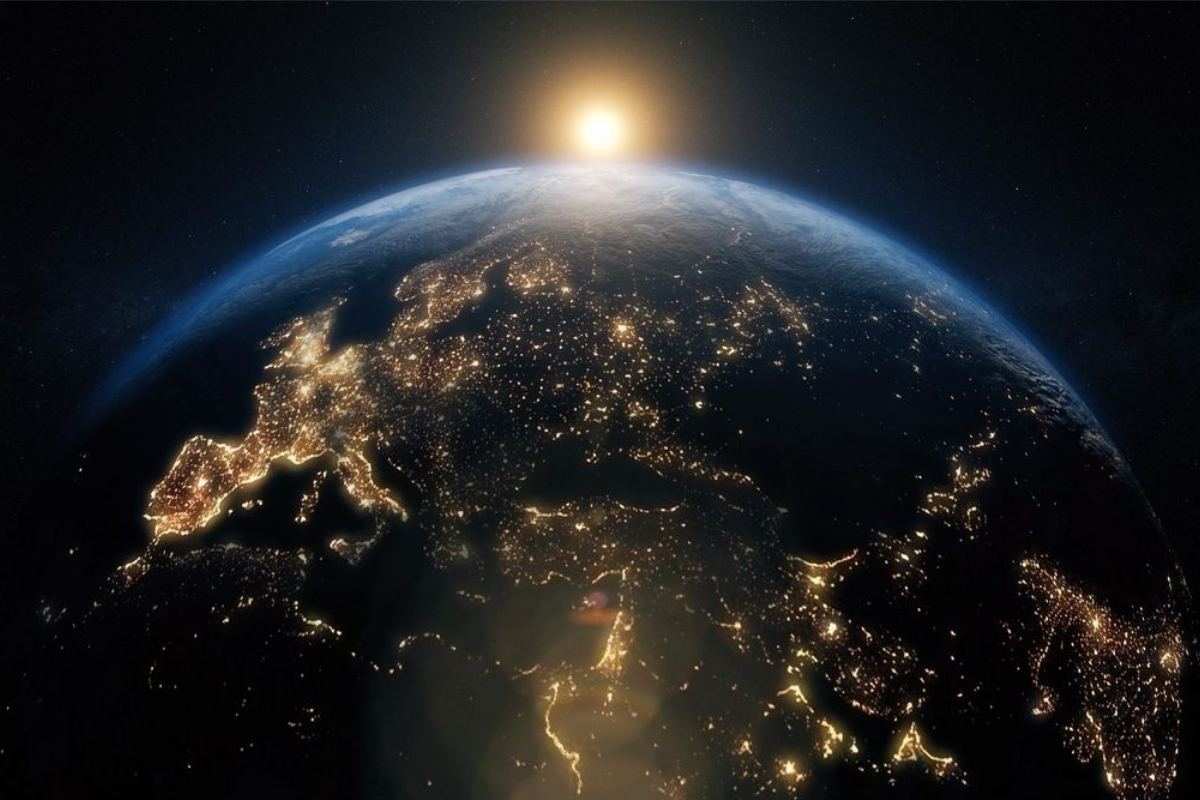 Reading Time:
4
minutes
Due to all types of restrictions on social gathering and physical attendance in many brick-and-mortar businesses, the global online gaming and gambling markets have ballooned in 2020. As gambling becomes more and more of an online activity, markets such as the European Union are projected to grow at about 10% per year, and increase to nearly US$35.5 billion by 2022, up nearly 32% from its 2018 numbers. Globally, the online gambling market is projected to reach US$160 billion by 2026. The European market is seen as far more regulated than any other, with the Western side catching up to the Eastern market revenue-wise. But for a diverse group of developers and their platforms, there are companies already licensed to operate in the EU that are reaping the rewards of their market position on the continent, including Bragg Gaming Group, Glue Mobile, Activision Blizzard, Century Casino Inc., and Enthusiast Gaming.
Through its subsidiary ORYX Gaming, Bragg Gaming Group recently announced its entry into the lucrative Swiss market, after signing a content deal with leading operator mycasino.ch by Grand Casino Luzern.
It's worth noting that as recently as 2019, online gaming was illegal in Switzerland, and all access to unlicensed sites and apps were to be blocked. But a new gambling law from July 2019 enabled land-based casinos to launch online operations.
Since then, the Swiss regulated online market quickly gained traction. The latest official figures from the country's regulator showed that online gaming licensees generated CHF23.5M (more than US$26 million) in just the first partial year of being live.
It's notable that ORYX/Bragg's partner Grand Casino Luzern's brand mycasino.ch generated CHF8.9M (nearly US$10 million) in revenues in 2019—accounting for nearly 38% of the total Swiss online gaming market.
"We have had a strong start to our online operations and are constantly looking for fresh and exciting content to enhance the experience for our growing customer base. We're thrilled to have the opportunity to collaborate with ORYX moving forward," said Wolfgang Bliem, CEO of Grand Casino Luzern. "Our main objective is to provide our Swiss players with pure entertainment at the highest level, and we believe ORYX's portfolio of games can help us achieve just that. We are pleased to be the first operator in the country to offer the games through ORYX and are confident that the games will be huge hits with our players."
Through ORYX GAMING, Bragg is licensed by the Malta Gaming Authority (MGA), as well as the Romanian National Gambling Office (ONJN) and is compliant, certified, or approved in 18 other major jurisdictions.
"The Swiss online market is one that we have had an eye on since the new legislation entered into force in 2019 and we are thrilled to finally make our debut," said Matevz Mazij, Managing Director of ORYX Gaming. "Grand Casino Luzern makes a perfect partner for us as one of the most established operators in the market with a strong online brand and we look forward to working together to build our presence in the country."
Prior to the Swiss announcement, Bragg Gaming Group announced an exceptional revenue growth of 72% in Q3 2020. Bragg continued to focus on expanding its global footprint, onboarding 14 new customers in the quarter alone. Beyond Switzerland, they're also in advanced discussions with new customers across multiple other licensed jurisdictions in Europe and Latin America.
Built upon its portfolio of assets that includes the ORYX Gaming subsidiary, Bragg Gaming Group is positioned as an innovative B2B online gaming facilitator, providing turnkey solutions including an omni-channel retail, online, and mobile iGaming platform to clients such as Grand Casino Luzern. Bragg's games are played and enjoyed in countries around the world, and the company is set to sponsor this year's prestigious World Gaming Executive Summit (WGES)—one of Europe's most exclusive iGaming conferences.
At another virtual conference held on Dec 9, Glu Mobile (NASDAQ:GLUU) will be sending its CEO and COO to participate in one-on-one meetings and a fireside chat at the UBS Global TMT Virtual Conference.
Unlike online casino games, Glu Mobile's primary assets are "freemium" mobile games—games that are free to download, but incentivize players to spend more money for downloadable content and upgrades. The business model has proven quite successful, as shares of Glu Mobile have risen 43.88% over the past quarter, and are up 76.88% in the last year. The company's revenue reached a record high US$158.50 million, beating the estimate of US$136.30 million, resulting in a year-over-year growth of 48%.
Much like Glu, Activision Blizzard (NASDAQ:ATVI) saw its revenues grow in 2020, by an expected rate of 28%. This year's lockdowns and increased time at home has given Activision Blizzard its biggest base of engaged players to date. The company expects that its next major Call of Duty release will only add more to the bottom line—and push sales in Q4 to $2 billion, and net bookings of $2.7 billion.
"There are few entertainment franchises that generate over $1 billion in annual net bookings," said Bobby Kotick, CEO of Activision Blizzard. "And today, we operate three of them: Call of Duty, World of Warcraft and Candy Crush. And each has clear opportunity for sustained growth."
The lack of physical traffic in Europe appears to be hurting groups such as Century Casino Inc. (NASDAQ:CNTY), which cited its casinos in Poland having a softer Q3 2020. While casinos in smaller cities around the country (drawing more local patrons) are doing well, their two larger casinos in the Polish capital of Warsaw are being softened because of the lack of tourists and business travelers. However, the global casino entertainment company has already begun to move on internet sports betting, such as in October partnering with Tipico for gaming in Colorado. Tipico originally started in Europe in 2004, and is the leading sports betting provider in Germany.
The popularity of online gaming and esports continues to be aided by the work of the world's largest social network of communities for gamers and esports fans, Enthusiast Gaming (TSX:EGLX). With a reach of over 300 million gaming enthusiasts on a monthly basis, and hosts of the largest mobile gaming event in Europe, Pocket Gamer Connects, Enthusiast Gaming has seen strong growth in 2020—including 36% growth of total advertising revenue, including programmatic advertising revenue growth of 28%.
Because of the nature of their business, Enthusiast's events have not been as harmed as the more brick-and-mortar centered groups, such as Century Casino. Its latest EGLX 2020 online gaming festival was watched by over 12 million fans, while streaming a total of 53 hours of content over four days from November 10-13.
As the European online gaming and gambling markets continue to grow, companies like Bragg Gaming Group look to be in a good position to take advantage of the gains.
SOURCE Microsmallcap.com
How Online Casino is Changing the Gambling Landscape in Europe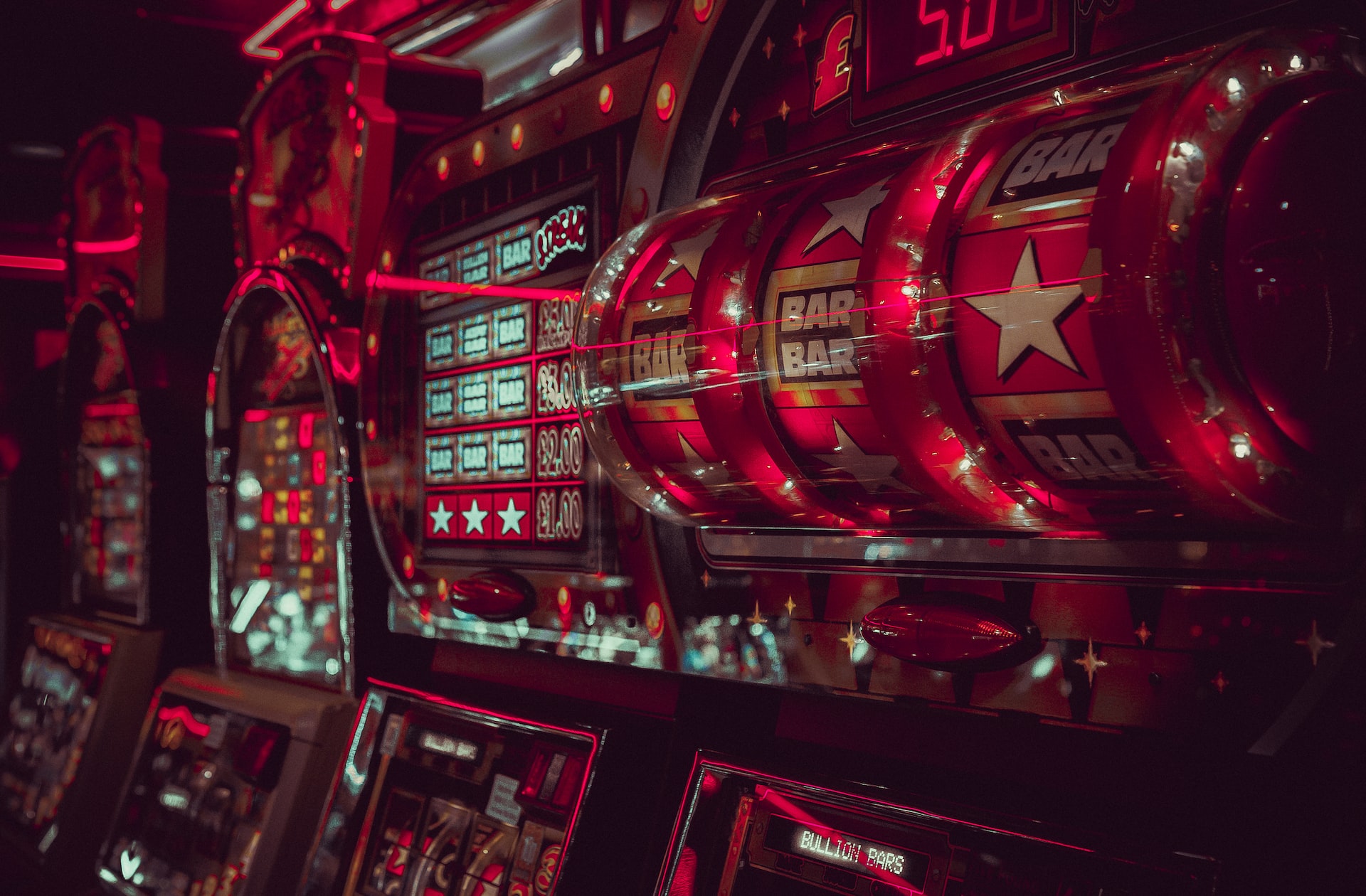 Reading Time:
3
minutes
It is no mystery that the advancement of the internet has facilitated the rise of several industries, with the online gambling industry serving as one of the finest examples. This is unsurprising to the majority, as we live in an age where digital technology is constantly evolving. Due to the proliferation of online casinos, the gaming environment in Europe is undergoing a rapid transformation. Today, more individuals prefer to bet online rather than in traditional casinos.
This tendency is most prominent in Europe, where many nations now regulate and legalize internet gambling. Moreover, with the onset of modern technologies such as blockchain, which has allowed Bitcoin bookies and gamblers to access casinos with altcoins, making it safer and faster, it is fascinating to witness how the market is shaping up.
What trends are emerging in the online casino industry in Europe?
Some of the latest trends in the online casino industry in Europe include the rise of mobile gaming, the popularity of live dealer games, and the growth of social casinos. Mobile gaming is becoming increasingly popular as more and more people own smartphones and tablets. Live dealer games are also growing in popularity as they offer a more realistic and immersive experience. Social casinos are also becoming more popular as they allow players to interact with each other and compete for prizes.
There are numerous reasons why internet gambling in Europe is growing in popularity. It is significantly more handy than traveling to a physical casino. Using a mobile casino app, you may bet from the comfort of your own home or even on the go.
Another reason internet gambling is so prevalent is that there are now many more possibilities than in the past. In the past, most gamblers were restricted to land-based casinos with a limited number of games. Today, however, there are countless online casinos to pick from, each with its own distinct game selection. Therefore, regardless of your gambling preferences, you can find an online casino that suits you.
The improving safety and security of internet gambling in Europe is a further element contributing to its growing popularity. In the past, there were concerns over the security of internet gambling. But technological advancements and increasing government regulation have mostly remedied these worries. Nowadays, online gambling is safer than land-based casinos.
All factors considered, it is not surprising that online gambling is gaining popularity in Europe. Due to its convenience, variety, and security, an increasing number of consumers prefer online gambling to traditional brick-and-mortar casinos.
The impact of technology on online gambling in Europe
The impact of technology on online gambling in Europe is significant. Online gambling is a rapidly growing industry, and technology has played a significant role in its growth. The availability of online gambling services has made it easier for people to gamble, and mobile devices have made it even more convenient.
Technology has also allowed the development of new gambling games and platforms, making online gambling even more popular. Furthermore, it has also enhanced security through blockchain, and with the combination of AI, not only is online casino more interesting but even more reliable and safe.
The future of online casino in Europe
The future of online casinos in Europe is looking very bright. With the recent legalization of online gambling in many European countries, more and more people are turning to the internet to play their favorite casino games. This trend is only expected to grow in the coming years as more and more people discover the convenience and fun of playing online.
A prominent reason why online gambling is growing in popularity is that it is becoming increasingly safe and secure. With the latest advances in technology, online casinos can now offer their players a very high level of security, ensuring that their personal and financial information is always safe.
So what does the future hold for online gambling in Europe? It looks like it will continue to grow rapidly, with more and more people discovering its many benefits.
Gaming Corps Announces Approval for Netherlands Launch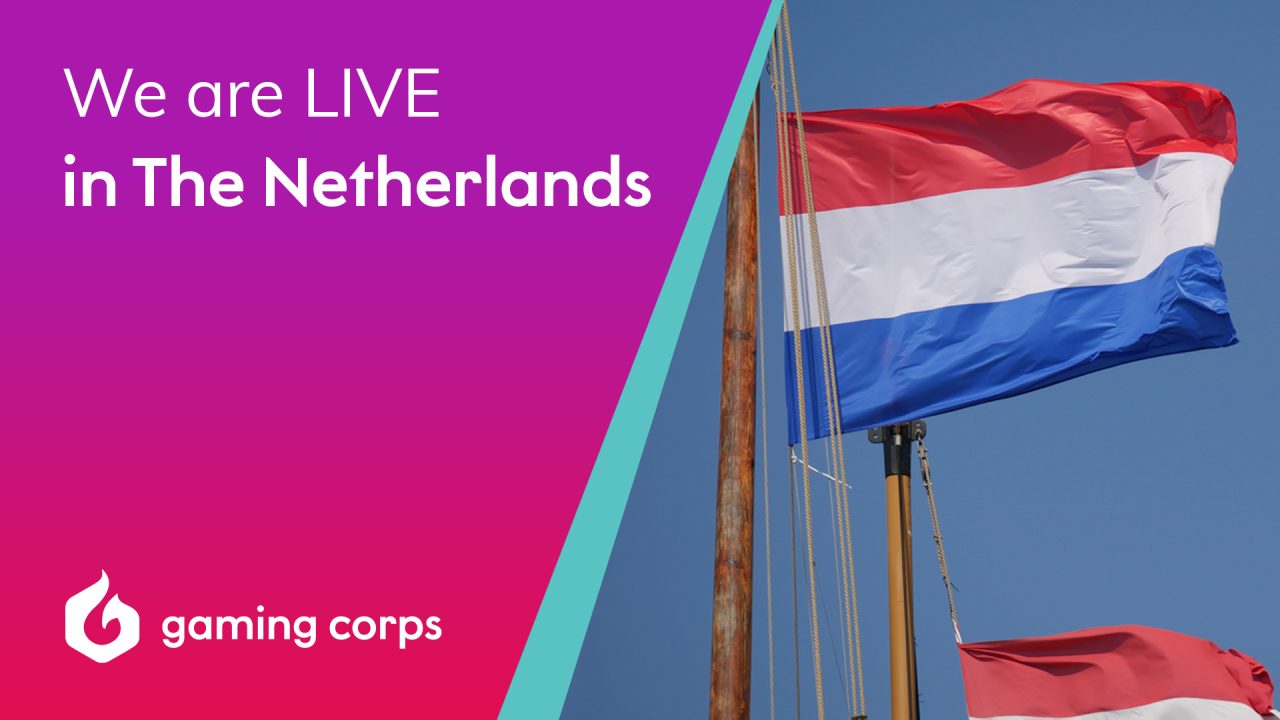 Reading Time:
< 1
minute
Up-and-coming Swedish developer, Gaming Corps, has expanded its reach within regulated markets by meeting approval requirements to launch its diverse portfolio of Plinko, Mine, Crash, Table and Slot content within the Dutch market. Gaming Corps has already announced that its growth strategy will include a number of new markets over the next year and is thrilled to begin with certification for its proprietary content to Dutch players.
With a commitment to integrity and player protection, Gaming Corps' will soon be live with several operators in this new market with titles that include: Penalty Champion, Tikiz N Juice, Stormy Witch, Coin Miner, Jet Lucky 2, Skyliner and Cat Ching.
Juha Kauppinen, CEO at Gaming Corps, said "New markets expand the reach of our popular titles and add a new audiences. We see these strategic entries as important to the future of the company while we strive to make the most of our existing titles and those in development. We're pleased that our content has already received a warm reception amongst the new set of operators we're now able to open communications with and look forward to announcing those deals soon."
Gaming Corps is an established gaming company with a background in video games that is now experiencing growth in the iGaming sector. Having recently attracted some of the industry's leading talent, its strategy is to grow within regulated markets.
Push Gaming strikes major partnership with Pokerstars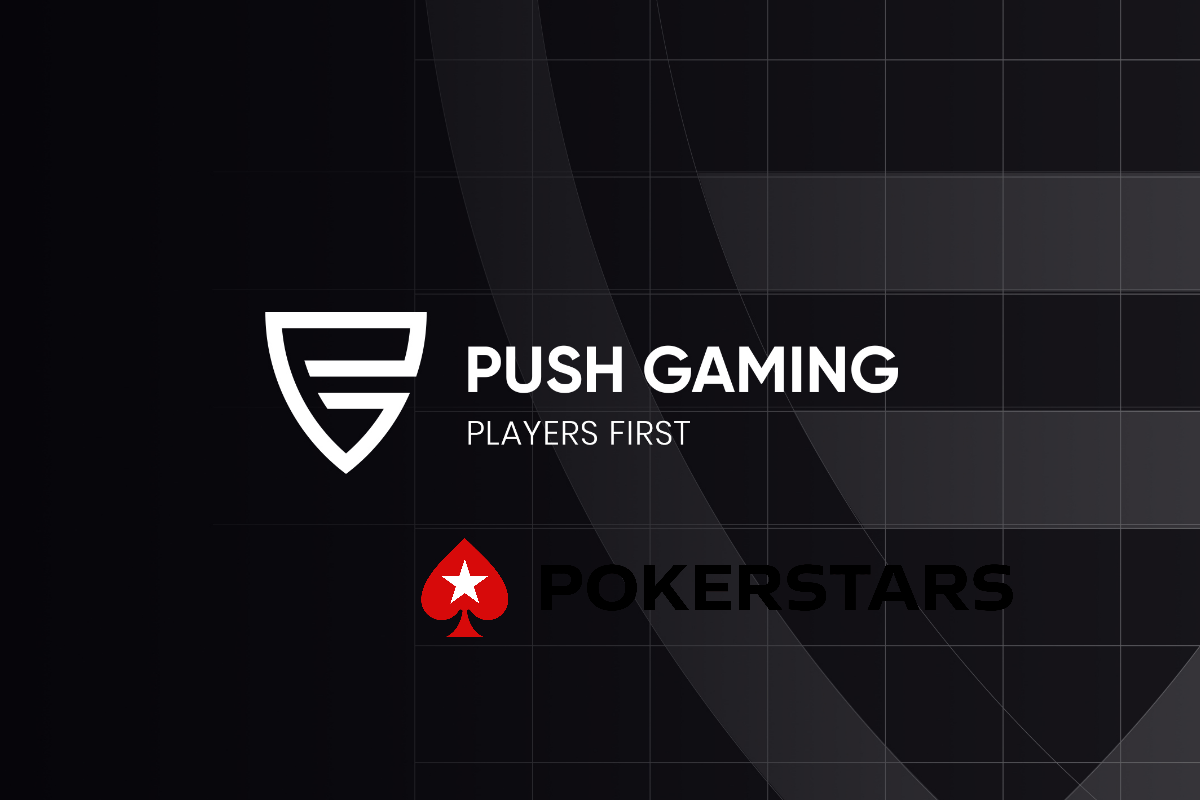 Reading Time:
< 1
minute
B2B gaming supplier Push Gaming has signed an agreement with tier-one operator Pokerstars heralding a significant boost in its commercial growth.
The major deal will see Push's whole portfolio of hugely popular slots go live with one of the largest player bases in the industry. Titles including Razor Shark, Jammin' Jars and its celebrated Fat series will be available for players, along with upcoming releases such as Mystery Mission – to the Moon and Retro Tapes.
A direct integration via Push's platform, the content delivery will cover all global regulated markets that Pokerstars is active in and marks a considerable strengthening of the provider's industry profile.
Part of industry giant Flutter Entertainment, Pokerstars is a global leading operator providing sports betting, gaming and entertainment to over thirteen million customers worldwide.
This latest partnership follows similar alliances with major industry names including Kindred, Sky Bet, ComeOn Group and 888 and maintains Push's commercial development.
Fiona Hickey, Director of New Business and Markets at Push Gaming said: "This agreement with Pokerstars is another huge step forward for us. It's a clear sign that the industry's key players recognise the quality we have in content creation. 
"This year has been incredibly high-yeild in terms of the games we've launched, the operators we've shaken hands with and the markets we've progressed in. We're excited to continue this into 2023, which is already shaping up to deliver more growth."
Established as one of the industry's most entertaining suppliers, Push Gaming is live across the majority of Europe's key regulated markets with the likes of LeoVegas, Entain, 32red, 888, Casumo, Betsson, Svenska Spel and Sky Bet.