Behind the Success of the Growing European Online Gambling Market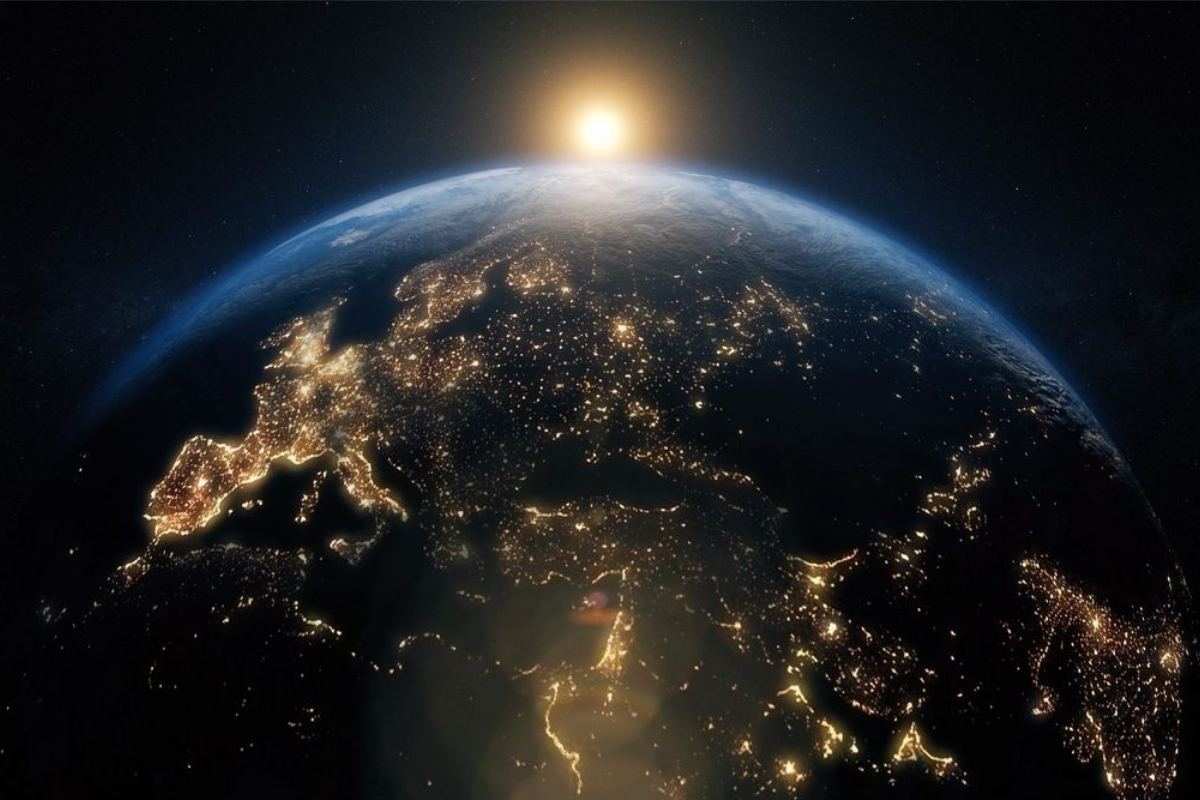 Reading Time:
4
minutes
Due to all types of restrictions on social gathering and physical attendance in many brick-and-mortar businesses, the global online gaming and gambling markets have ballooned in 2020. As gambling becomes more and more of an online activity, markets such as the European Union are projected to grow at about 10% per year, and increase to nearly US$35.5 billion by 2022, up nearly 32% from its 2018 numbers. Globally, the online gambling market is projected to reach US$160 billion by 2026. The European market is seen as far more regulated than any other, with the Western side catching up to the Eastern market revenue-wise. But for a diverse group of developers and their platforms, there are companies already licensed to operate in the EU that are reaping the rewards of their market position on the continent, including Bragg Gaming Group, Glue Mobile, Activision Blizzard, Century Casino Inc., and Enthusiast Gaming.
Through its subsidiary ORYX Gaming, Bragg Gaming Group recently announced its entry into the lucrative Swiss market, after signing a content deal with leading operator mycasino.ch by Grand Casino Luzern.
It's worth noting that as recently as 2019, online gaming was illegal in Switzerland, and all access to unlicensed sites and apps were to be blocked. But a new gambling law from July 2019 enabled land-based casinos to launch online operations.
Since then, the Swiss regulated online market quickly gained traction. The latest official figures from the country's regulator showed that online gaming licensees generated CHF23.5M (more than US$26 million) in just the first partial year of being live.
It's notable that ORYX/Bragg's partner Grand Casino Luzern's brand mycasino.ch generated CHF8.9M (nearly US$10 million) in revenues in 2019—accounting for nearly 38% of the total Swiss online gaming market.
"We have had a strong start to our online operations and are constantly looking for fresh and exciting content to enhance the experience for our growing customer base. We're thrilled to have the opportunity to collaborate with ORYX moving forward," said Wolfgang Bliem, CEO of Grand Casino Luzern. "Our main objective is to provide our Swiss players with pure entertainment at the highest level, and we believe ORYX's portfolio of games can help us achieve just that. We are pleased to be the first operator in the country to offer the games through ORYX and are confident that the games will be huge hits with our players."
Through ORYX GAMING, Bragg is licensed by the Malta Gaming Authority (MGA), as well as the Romanian National Gambling Office (ONJN) and is compliant, certified, or approved in 18 other major jurisdictions.
"The Swiss online market is one that we have had an eye on since the new legislation entered into force in 2019 and we are thrilled to finally make our debut," said Matevz Mazij, Managing Director of ORYX Gaming. "Grand Casino Luzern makes a perfect partner for us as one of the most established operators in the market with a strong online brand and we look forward to working together to build our presence in the country."
Prior to the Swiss announcement, Bragg Gaming Group announced an exceptional revenue growth of 72% in Q3 2020. Bragg continued to focus on expanding its global footprint, onboarding 14 new customers in the quarter alone. Beyond Switzerland, they're also in advanced discussions with new customers across multiple other licensed jurisdictions in Europe and Latin America.
Built upon its portfolio of assets that includes the ORYX Gaming subsidiary, Bragg Gaming Group is positioned as an innovative B2B online gaming facilitator, providing turnkey solutions including an omni-channel retail, online, and mobile iGaming platform to clients such as Grand Casino Luzern. Bragg's games are played and enjoyed in countries around the world, and the company is set to sponsor this year's prestigious World Gaming Executive Summit (WGES)—one of Europe's most exclusive iGaming conferences.
At another virtual conference held on Dec 9, Glu Mobile (NASDAQ:GLUU) will be sending its CEO and COO to participate in one-on-one meetings and a fireside chat at the UBS Global TMT Virtual Conference.
Unlike online casino games, Glu Mobile's primary assets are "freemium" mobile games—games that are free to download, but incentivize players to spend more money for downloadable content and upgrades. The business model has proven quite successful, as shares of Glu Mobile have risen 43.88% over the past quarter, and are up 76.88% in the last year. The company's revenue reached a record high US$158.50 million, beating the estimate of US$136.30 million, resulting in a year-over-year growth of 48%.
Much like Glu, Activision Blizzard (NASDAQ:ATVI) saw its revenues grow in 2020, by an expected rate of 28%. This year's lockdowns and increased time at home has given Activision Blizzard its biggest base of engaged players to date. The company expects that its next major Call of Duty release will only add more to the bottom line—and push sales in Q4 to $2 billion, and net bookings of $2.7 billion.
"There are few entertainment franchises that generate over $1 billion in annual net bookings," said Bobby Kotick, CEO of Activision Blizzard. "And today, we operate three of them: Call of Duty, World of Warcraft and Candy Crush. And each has clear opportunity for sustained growth."
The lack of physical traffic in Europe appears to be hurting groups such as Century Casino Inc. (NASDAQ:CNTY), which cited its casinos in Poland having a softer Q3 2020. While casinos in smaller cities around the country (drawing more local patrons) are doing well, their two larger casinos in the Polish capital of Warsaw are being softened because of the lack of tourists and business travelers. However, the global casino entertainment company has already begun to move on internet sports betting, such as in October partnering with Tipico for gaming in Colorado. Tipico originally started in Europe in 2004, and is the leading sports betting provider in Germany.
The popularity of online gaming and esports continues to be aided by the work of the world's largest social network of communities for gamers and esports fans, Enthusiast Gaming (TSX:EGLX). With a reach of over 300 million gaming enthusiasts on a monthly basis, and hosts of the largest mobile gaming event in Europe, Pocket Gamer Connects, Enthusiast Gaming has seen strong growth in 2020—including 36% growth of total advertising revenue, including programmatic advertising revenue growth of 28%.
Because of the nature of their business, Enthusiast's events have not been as harmed as the more brick-and-mortar centered groups, such as Century Casino. Its latest EGLX 2020 online gaming festival was watched by over 12 million fans, while streaming a total of 53 hours of content over four days from November 10-13.
As the European online gaming and gambling markets continue to grow, companies like Bragg Gaming Group look to be in a good position to take advantage of the gains.
SOURCE Microsmallcap.com

Entain Increases its Offer to Acquire Enlabs by 32.5%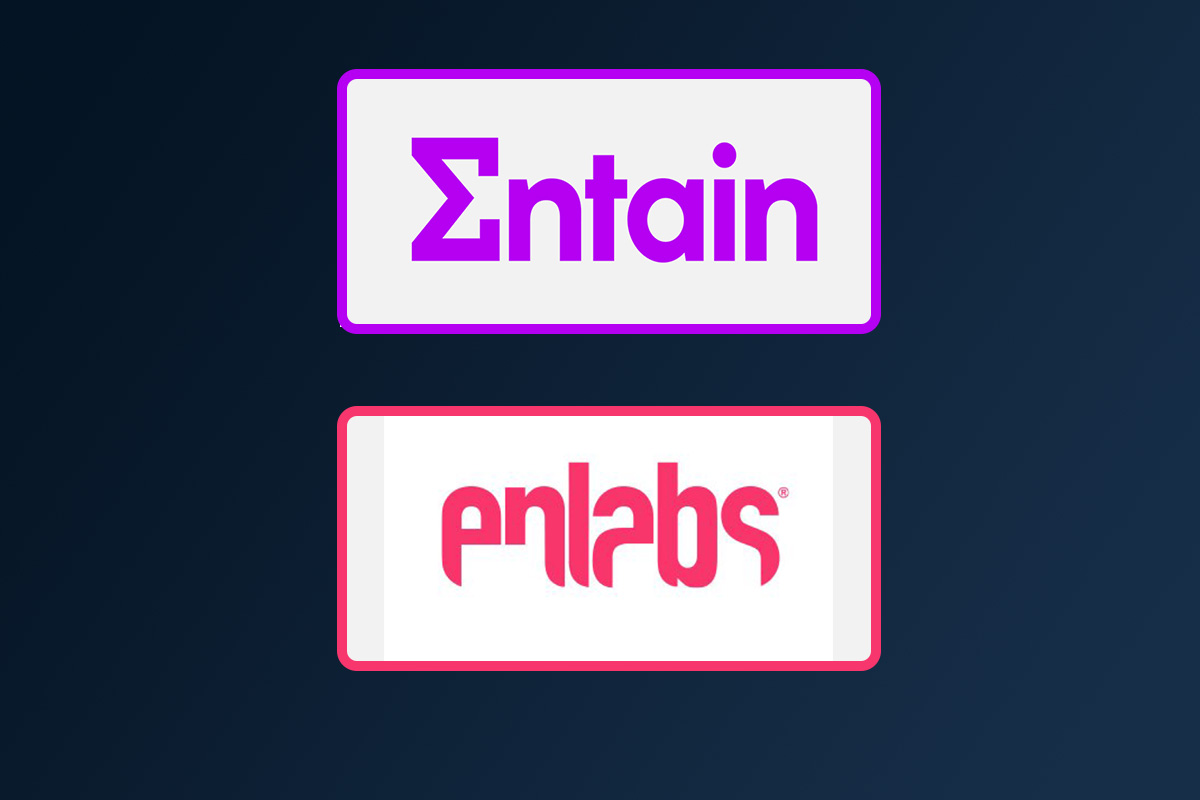 Reading Time:
< 1
minute
Entain has increased its offer to acquire Enlabs by 32.5%, from SEK 40 per share to SEK 53 per share. The increased offer price is final and will not be increased by Entain.
Rob Wood, CFO and deputy CEO of Entain, said: "As a world leader in sports betting and gaming entertainment, Entain's ambition is to revolutionise betting and gaming to create the most exciting and trusted entertainment for every customer.
In a highly competitive and regulated industry, where consolidation is a key theme, Entain is able to provide the scale and platform needed to further support Enlabs' long-term growth, and we firmly believe that Entain will be the best home for Enlabs, its employees and customers. Against this background, we have decided to make a final offer of SEK 53 to all shareholders, providing an opportunity to exit their investment at a very attractive valuation.
We are pleased that shareholders with around 51 per cent have now irrevocably agreed to accept the offer and would urge other shareholders to do the same by 18 March."
Netti-casino.biz is ready for a major relaunch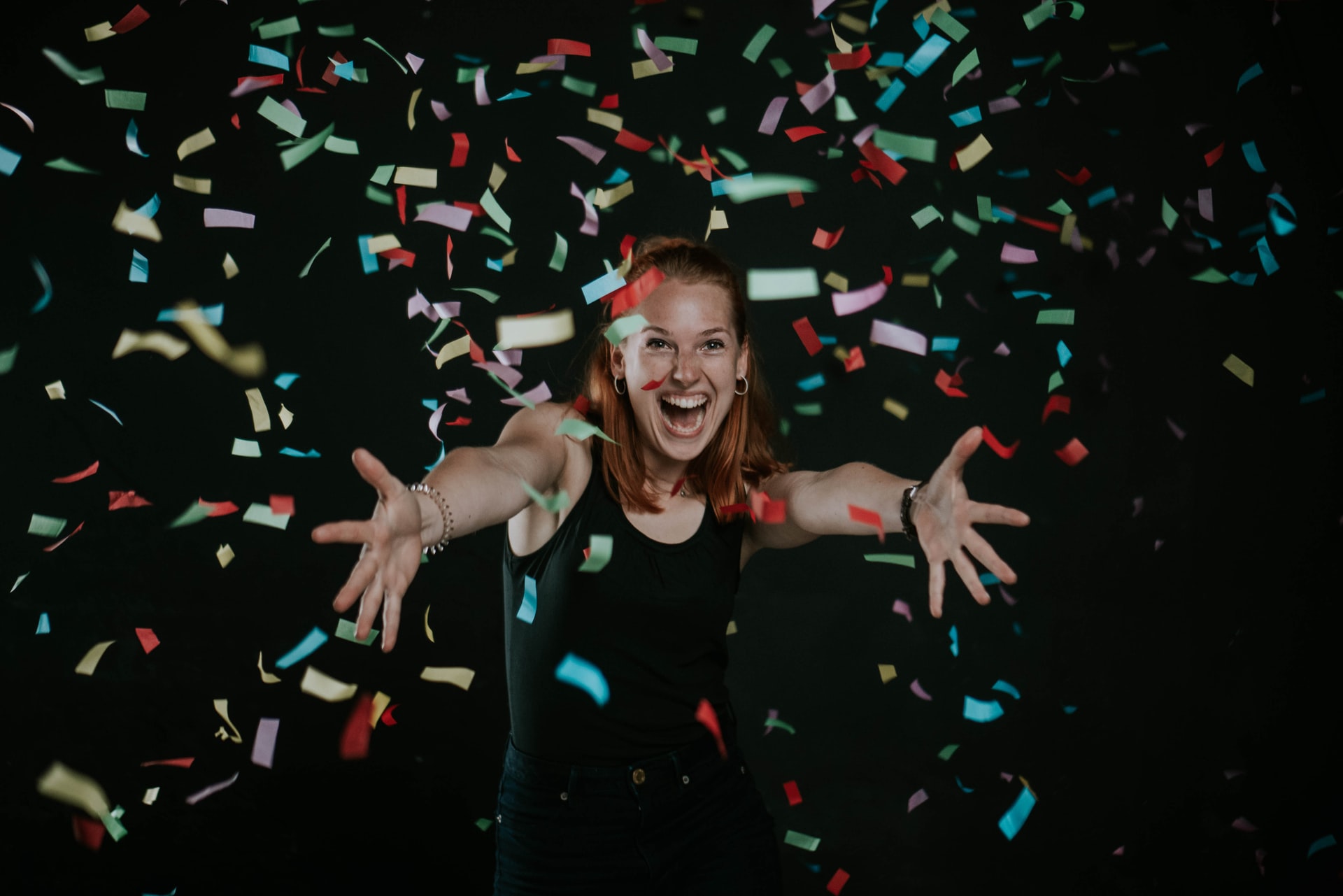 Reading Time:
4
minutes
Netti-casino.biz is ready for a major relaunch
Online gaming has been experiencing constant growth in recent years. Finns have been interested in gambling for decades before iGaming appeared on the Internet. Digitalization, on the other side, has created an environment that is conducive to online casinos, which is why there is such a broad range today. At first, it can be difficult to know which online platform to trust.
Netti-casino.biz is a project that has been relaunched in February 2021. It's aimed at making it easier for Finns to gamble by helping to find reliable online casinos in Finland. The revamped platform includes reviews of licensed casinos, their game portfolios, and bonuses. With the help of reviews, players can easily focus on the gameplay, as Netti-casino.biz does all the research work on behalf of the player. The project is aimed to become the number one guide in the Finnish online gambling niche providing trustworthy information about casinos.
Smoothness, ease of use, and reliability are the keywords that Netti-casino.biz treats as high priority and pursues through its operations. With the relaunch, Netti-casino.biz will attract both Finnish online casino novice players and old enthusiasts. There is already a myriad of different online casinos and sites listing games on offer, but Netti-casino.biz seeks to stand out by offering a simple and modern alternative. 
Beginners, in particular, can get started by studying a gaming guide available on the site. The guide provides comprehensive data about trusted gaming sites, as well as the games, bonuses, usability, payouts, and other relevant information. More experienced players can also find valuable information to help them develop in their gaming careers.
Gambling with modern tools
The Netti-casino.biz project stands out from other online casino guides with numerous innovative decisions. Special attention has been paid to the platform structure and functionality. The site covers all the relevant information about gambling – including lists of tax-free casinos. A summary of the games, bonuses, and gaming experiences available at casinos is also an important part of the guide. 
Netti-casino.biz website looks pleasant for the eye, as the project has focused on ease of use and clear structure. It is easy for the user to find all the information they need, from bonuses and payment methods to games, reviews, and customer service. As a high-quality mobile platform is an essential part of today, Netti-casino.biz has also been designed to work on every mobile device.
The site focuses on providing players with expert knowledge of the gambling aspects. Unlike some other sites, the reader can be confident that the professionals at Netti-casino.biz have done careful research. As a result, you can focus on playing without any worries. 
The site only lists reputable online casinos with all the necessary licenses. Netti-casino.biz does not accept casinos with incomplete licenses, even if they have other pros. In addition to this, casinos must also follow certain rules to ensure the safety of players. 
Lists of online casinos and players' reviews are always kept up-to-date. Overall, the project aspires to be a cutting-edge idea with the primary goal of safeguarding the player's gaming experience. This is ensured by delivering well-designed, up-to-date tools.
Find several online casinos on social media
To make it easier to find the site and help you get started, Netti-casino.biz has expanded its visibility on social media. The project includes Pinterest, YouTube, and Twitter accounts, among others, which reach out to player groups in a variety of ways. The theme of social media accounts is the same as the website – these are designed to offer an easy and reliable approach to online gaming. 
The difference is that social media content provides a summary or preview of a topic that can be then explored in more detail on a website. However, it is just as important as a communicator of information because social media is used by almost all, making it easier to reach the gaming community. Through a social network, an interested reader can also comment and contact experts easily and quickly.
The use of social media is very topical nowadays. Most even use some channels to see the latest news and updates or to find people and communities to follow. Through Netti-casino.biz's Twitter account, the reader can see, for example, summaries of the latest gambling news as well as an overview of popular casinos and games. It is also easy to link the games or sites in question to Twitter, making them available to the player at any time. 
YouTube, on the other hand, is a popular platform, especially among young adults. Our account provides visual information on, for example, the rules of the games, the different game formats, and the most popular online casinos at the moment. Also, the accumulation of bonuses may be easier to illustrate through video. 
Through Pinterest, the player gets a quick pictorial link to the desired page.
Cooperation is a prerequisite for continuous development
The Netti-casino.biz project will keep on developing and striving to secure the gaming experience of Finnish players by offering reviews based on expert research. The project is always continuing its development to reach its goal of becoming the number one online guide in Finland. The project was initiated by ScanTeam.pro, who in addition to Netti-casino.biz work with several other Scandinavian projects. 
The experts in ScanTeam.pro, who supported the project, specialize in online gambling. ScanTeam.pro's website https://scanteam.pro/ provides more information about the company, but an essential part of the company's operations is the partnership between sites that deal with online gambling. ScanTeam.pro has previously been involved in international projects related to, among other things, reviews written by players and articles about online casino offerings.
The  Netti-casino.biz project thus started under the support of ScanTeam.pro. High-quality cooperation resulted in the development of the site's technologies and main features. Gambling is one of the most common online pastimes, and since the stakes are high, ensuring the game's safety and smooth operation is critical. Websites and games are also constantly changing, which is why Netti-casino.biz continues developing to keep players up to date. 
ScanTeam.pro will publish a list of other launched projects shortly, including Netti-casino.biz. Since games and entertainment are such an integral part of people's lives, experts who are passionate about the subject make their information accessible to players. In the future, players won't have to waste their time browsing through the sites and trying to distinguish between different casinos. They can enter the world of high-quality and safe gaming under the guidance of Netti-casino.biz.
2 by 2 Gaming signs up Leander for further games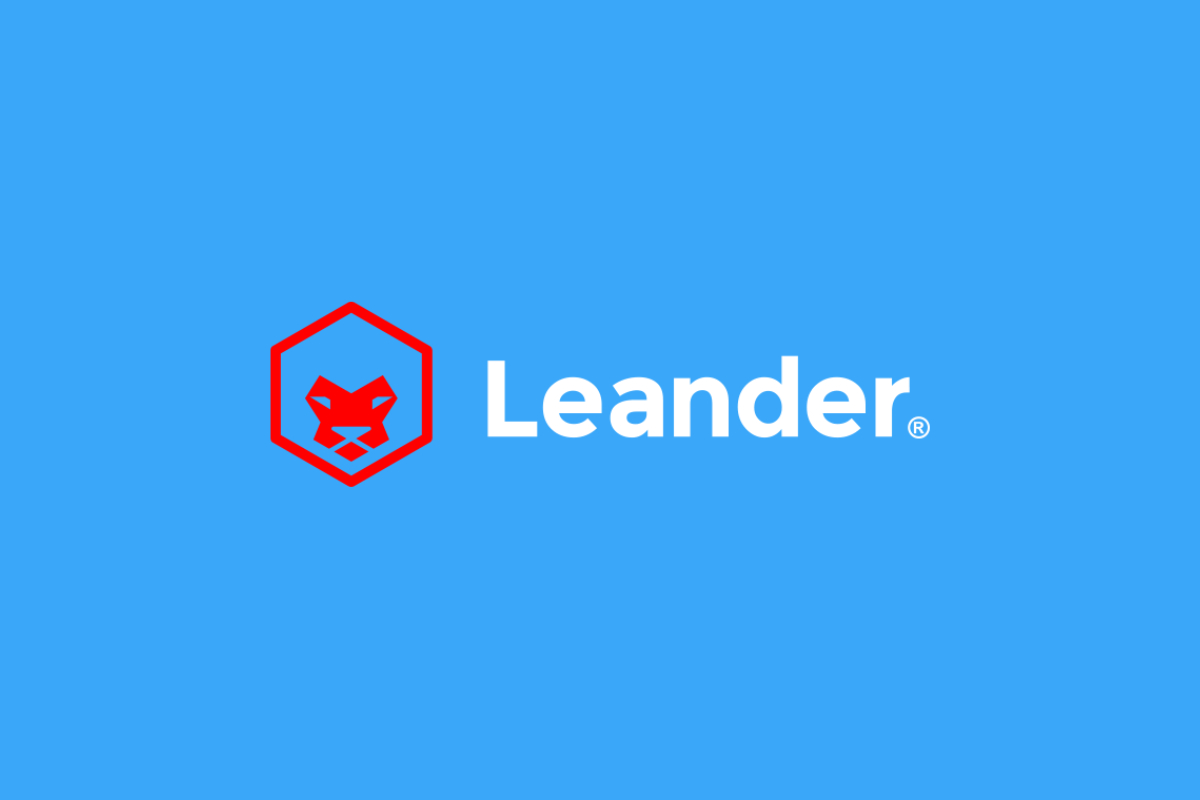 Reading Time:
< 1
minute
Existing relationship extended with additional games deal
Leander Games is delighted to announce that longstanding partner 2 By 2 Gaming has signed up to develop a further 7 games on the LeGa platform.
2 by 2 Gaming will build the games for distribution via Leander's LeGa aggregation platform.
The new games will extend the development relationship between the two which already sees 2 by 2 Gaming providing 19 games to the Leander platform including Giant Riches, Wolfheart, Pinocchio's Fortune, Spell of Odin to name a few.
"We're really pleased that the Leander aggregation platform will be enhanced by the new games from 2 by 2," said Steven Matsell, CEO at Leander Games.
"The faith 2 by 2 Gaming has shown in our platform is much appreciated and we look forward to continuing our close relationship in the future."
New roster
"We have enjoyed a fruitful relationship with Leander for a while now and we know that the games we produce have proved popular with their clients," said Shridhar Joshi, CEO at 2 by 2 Gaming.
"We are excited to be able to given the opportunity to supply an even broader selection of top-quality games under this extended relationship."
The new set of games will start to become available to Leander's customers in April.