Outlook on the gambling industry in 2021 per region by selected Way Seers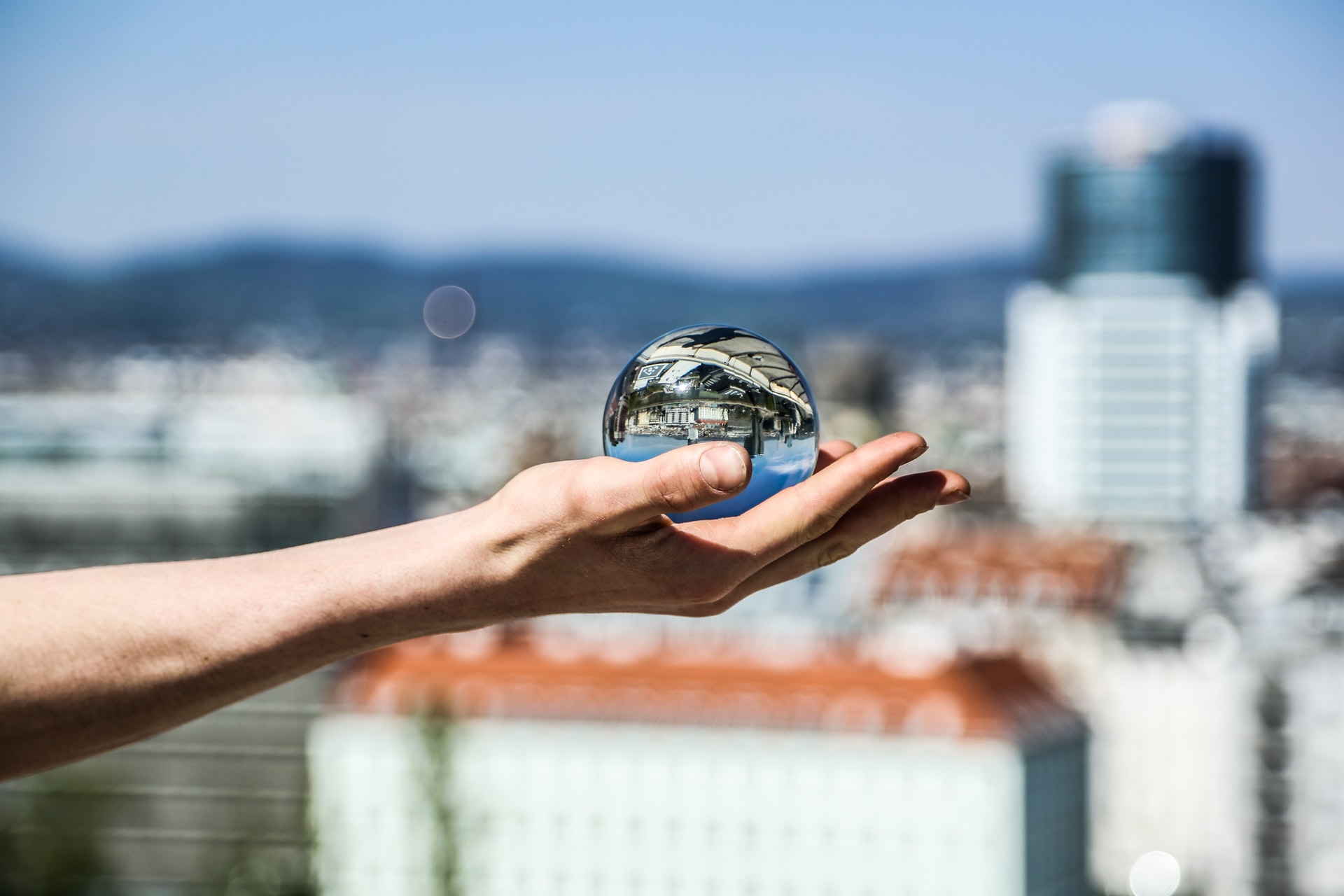 Reading Time:
6
minutes
European Gaming and Gaming Americas Way Seers share their opinion about the new year.
There is no doubt that 2020 has changed the industry in many ways and we can expect 2021 to have lots of surprises.
We have asked our Way Seers from European Gaming and Gaming Americas to share their opinion about what they are expecting from the year 2021 in Europe, in North and Latin America.
Here is what the European Gaming Way Seers are saying:
"With Germany and the Netherlands both planning to launch their new licensing regimes in 2021 we will see some long-anticipated markets opening. This will mean new opportunities and challenges for the industry and, in general, I believe 2021 will be a year in which the industry will be tested: AML compliance and social responsibility being on the top of the agenda. The pandemic, which we are still in, will increase the need for the industry to continue to step up their game and I expect a lot more focus and discussion around responsible product design and advertising. Affiliates and possibly also streamers will likely bear the brunt of this." – JESSICA MAIER, Chief Risk Officer, Head of Legal and Compliance at Push Gaming
"We want to be positive going into a new year, wishing health, wealth, and prosperity. 2021 must be a better one for the gambling industry. On several key issues, I believe the industry manifested how quickly and adequately we can come together and respond, in times of dire crisis. We need to do much more of that in 2021 and beyond. Rigid market restrictions are being rolled out in existing markets, at the same time, 2021 will see market openings in Europe and beyond as well as ongoing innovation by the online industry. The crisis, which has hit State revenues, should yield more discussions on the benefits of proper regulation – in a sustainable way. 2021 should see research and evidence-based policy better guiding legislators and regulators, with industry more proactively wanting to provide credible evidence to inform policy, as well as match innovation and safer gambling." – CHARMAINE HOGAN, Head of Regulatory Affairs at Playtech
"I expect 2021 to be about the product, both in terms of increased regulatory attention and the required creativity when it comes to innovation. It will be the product that will set companies apart from their competition, especially in mature regulated markets where we will likely see the 2020 re-regulation trend continuing. Increased attention to addressing player advancement, the use of AI and automation will likely play key roles in this. When it comes to how regulation will evolve, my hope is that we will see more focus on data-driven and evidence-based regulation rather than restriction being applied across the board. The UKGC's call for evidence on remote customer interaction and affordability will be one to watch, and of course, the US will catch everybody's attention in 2021." – SISSEL WEITZHANDLER, Chief Compliance Officer at Play'n GO
"2021 will certainly be a challenging year as Europe is dealing with the health and economic consequences of the pandemic. In the gambling sector, the main objective will be to continue to look for innovative, secure solutions for the growing online sector and to withdraw the restrictions that were introduced as a result of the COVID-19 situation." – RAFFAELA ZILLNER, LL.M, Secretary-General at Austrian Association for Betting and Gambling (OVWG)
"2020 was a year of becoming aware. Suddenly there were situations that we would never have thought possible. There were threats, existential threats that we were not prepared for. The incredible impact of restrictions on the land-based gambling industry revealed the strengths of online gambling in times of crisis – both for providers and to meet demand. Policymakers cannot ignore that." – DR. JOERG HOFMANN, Partner at MELCHERS LAW
"For me as being a passionate representative of the online gambling industry, it is fascinating to observe how well these services function in a society under the kind of pressure we now face. The transition from land-based to online has received a boost, and I believe that the entertainment from our industry together with contributions from other platforms such as streaming media services truly make people's lives better under these tough conditions." – GUSTAF HOFFSTEDT, Secretary-General at the Swedish Trade Association for Online Gambling
To dive into quality knowledge and meet up with the top names of the industry in the EU/EEA/CIS and Balkans, make sure to signup and attend our virtual meetups in 2021.
The first virtual Quarterly Meetup of the European gaming industry will take place on February 11 and you can find more information/register on the following page: https://europeangaming.eu/meetups/
Here is what the Gaming Americas Way Seers are saying:
"In terms of jurisdictions, I would say that the advances on online gaming and sports betting regulations in several provinces of Argentina will have an important protagonist in 2021, as well as the market development of recently regulated jurisdictions that are strategically important such as Puerto Rico and Panama. In Brazil, the advances to the fixed odds sports betting regulation and concession or authorization process will continue to be closely followed by the industry as well as the role that the States will also have on the operation of Lotteries and possibly participating in the sports betting market.
Also, how player behavior and preference post-Covid will shape the land-based operations, potentially propelling a faster way to the convergence of the online and land-based world, not only from the game content and player experience perspective but also in terms of possible partnerships. The Role that payment methods will play in all this will be key.
I believe operators will take much more informed decisions and give a higher priority not only to cost but also to the added value from their technological partners, especially with the significant rise of illegal gaming during the pandemic. It is crucial to bring the players back to the legal gaming offer with a better player experience and with the benefit of the protection to the vulnerable and all the related responsible gaming tools that are only available in the regulated operations.
I take the opportunity to wish everyone a happy, healthy and safe New Year!" – KAREN MARCELA SIERRA-HUGHES, Director, Latin America, and Caribbean Government Relations and Business Development at Gaming Laboratories International (GLI®)
"From a Canadian perspective, one item to look out for is Bill C-13, An Act to Amend the Criminal Code (Single Event Sports Betting). The First Reading took place in the House of Commons in November 2020. The House of Commons is in recess until February due to the holidays, but a Second Reading vote on Bill C-13 could be arranged as early as mid-February. Another exciting item in Ontario's competitive iGaming regime, which will include private operators. The regime will be further developed over the coming months.
On the US side, we expect additional states to legalize sports betting and Mazooma is looking forward to expanding in those states." – CHANTAL CIPRIANO, Senior Director, Legal & Compliance at Mazooma
"2021 will be a blockbuster year for all things sports betting. I am especially excited to see the innovative products brought to market by startups and early-stage companies that are just starting to break into the mass market." – LLOYD DANZIG, Founder & CEO at Sharp Alpha Advisors
"2020 has been the most challenging and at times craziest year of our lives and we have all had to face and overcome unexpected situations. But there is now a glimmer of light at the end of the tunnel and the future of the gambling industry is looking much brighter for 2021. Of course, we must still work together and look after one another if we are to ensure this great industry not only survives but thrives over the next 12 months. At Focus Gaming News we will continue to play our part, bringing you the latest news, interviews, and analysis." – FERNANDO SAFFORES, Founder & Director at Focus Gaming News
"2020 – the year of the 'lockdown' — has shown a demand for interactive products. In the US, I expect 2021 will lead to increased offerings such as e-lottery and increased acceptance of e-sports as a betting market. We should also expect to see the industry leverage the commercial success (and accompanying increase in state tax revenue) of online sports betting to justify an expansion of online casino in additional US states." – JEREMY KLEIMAN, Gaming Attorney and Member at Saiber LLC
"One of the most important things to look for is the continued rollout of sports betting across additional states in the US. Are states like Ohio and Georgia going to actually get across the finish line? Will New York finally legalize mobile betting?
I'm also looking at whether sports betting operators are able to continue to grow their base and reach the tens of millions of casual sports fans who don't presently bet on sports." – EVAN DAVIS, Managing Director, Sports Betting and Gaming for SeventySix Capital Sports Advisory
All through the year, you can tune in on quality discussions and meet up with the top names from the North and Latin American gaming industry. Make sure to signup and attend our virtual meetups which will take place on a quarterly basis in 2021 and make the most of them.
The first virtual Quarterly Meetup of the North and Latin American gaming industry will take place on January 28 and you can find more information/register on the following page: https://gamingamericas.com/meetups/
For further sponsorship/speaking and marketing inquiries, make sure to reach out to Andrada Marginean (B2B Sales Executive at Hipther Agency).
For media-related inquiries, please contact Alexandru Marginean (Marketing Specialist at Hipther Agency).

Oddin.gg to deliver esports betting solution to sports betting platform Novusbet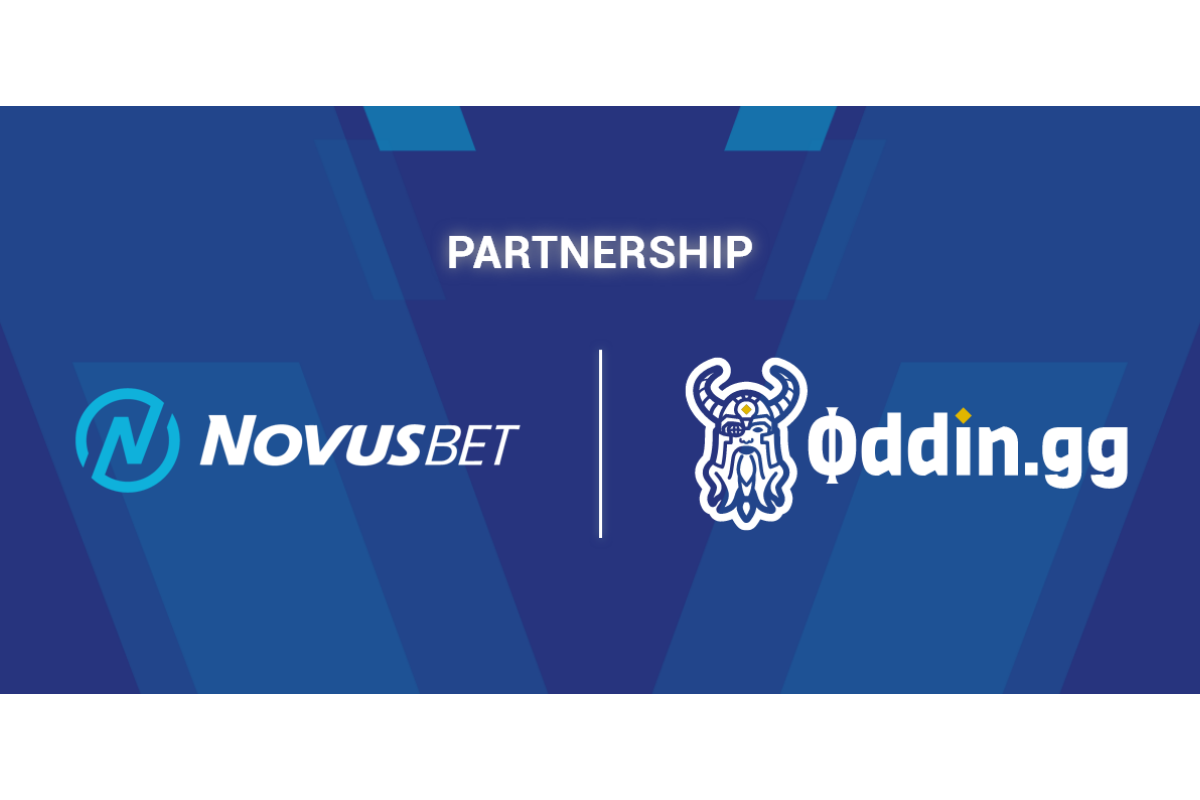 Reading Time:
2
minutes
The global sports betting industry continues to evolve at a rapid pace. As the pastime gets more and more popular with users, it is also becoming more diversified. One of the niche markets that has seen even more rapid and significant growth is esports betting, which offers a potentially large, mostly untapped source of revenue for operators. As esports betting continues to become more widespread, Oddin.gg, the leading esports betting solutions provider, has been selected by sports betting and platform provider Novusbet to help the latter expand its portfolio.
Novusbet operates primarily in Latin America and Africa, where the majority of its clients are located. Going forward, those clients will gain access to Oddin.gg's unique and innovative iFrame esports betting solution. This will allow them to target esports bettors throughout their operational areas, reaching tens of millions of potential new customers.
Oddin.gg co-founder and Managing Director Marek Suchar remarked, "This new relationship with Novusbet is the culmination of hard work on the part of both companies, as well as the recognition of the important role esports betting will play in the larger sports betting ecosystem. We are thrilled to be able to count on this new partnership to extend our reach and look forward to a long and prosperous relationship."
Novusbet will implement Oddin.gg's iFrame at the beginning of 2022. This will give all their clients access to tournaments and events for titles like CS:GO, Dota 2, and League of Legends, already household names in the fast-growing industry.
Simone Suppa, Novusbet Operations Manager added, "Oddin.gg's esports betting solutions stand apart in a market that is seeing greater competition. We are excited to be able to launch their iFrame for our clients, who will benefit from the innovation and advanced technology that Oddin.gg continues to bring to the esports space."
The esports ecosystem has been rapidly evolving over the past decade with explosive growth over the past two years. Esports betting is changing to reflect the developments. Many traditional sportsbooks around the world have embraced esports betting as a core component of their betting markets, poised to tap into a source of revenue that is expected to reach $13 billion by 2025.
NeoGames makes bid to acquire Aspire Global for SEK 111 per share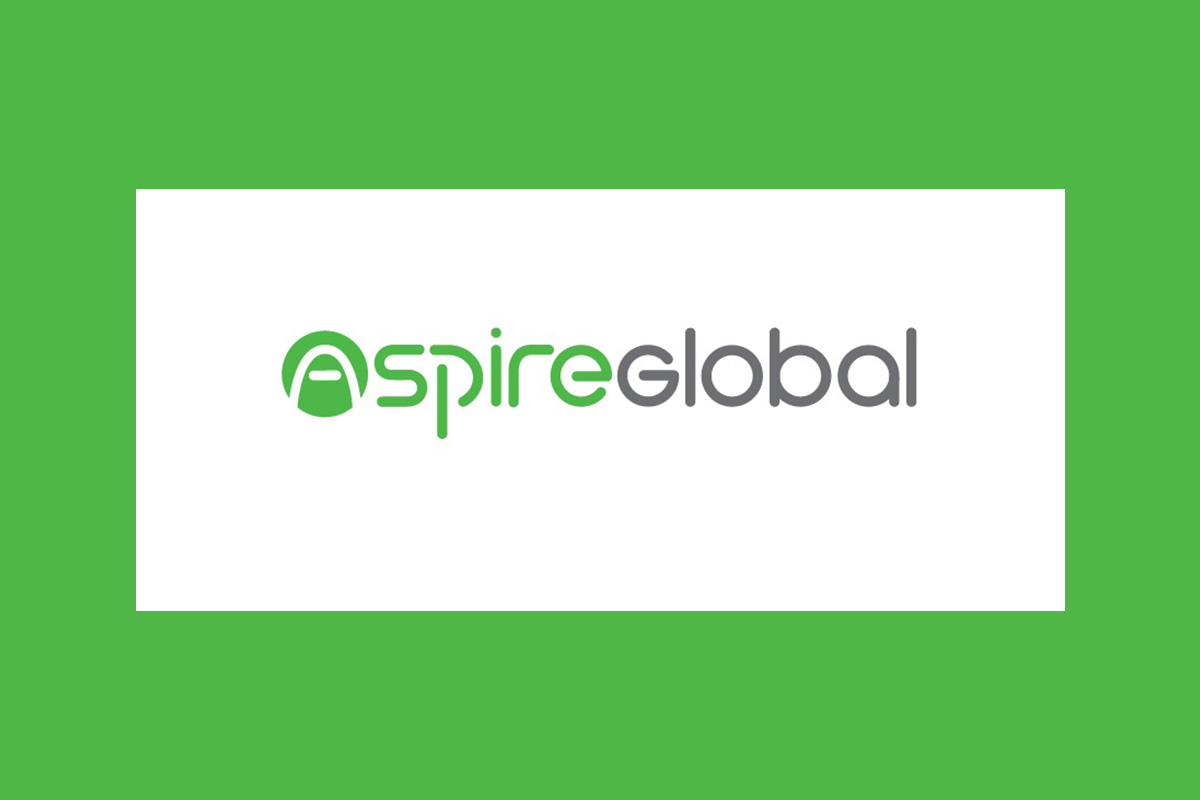 Reading Time:
3
minutes
NeoGames, the global leader of iLottery solutions and services, has made a bid to acquire Aspire Global, the leading supplier of gaming solutions, for SEK 111 per share.
On 17 January 2022, a public tender offer was made by NeoGames S.A to the shareholders of Aspire Global to tender all their shares in the Company to NeoGames for a consideration consisting of a combination of cash and newly issued shares in NeoGames . Aspire Global's main shareholders, who in aggregate own shares corresponding to 66.96% of all shares and votes in Aspire Global, have entered into irrevocable undertakings that enable the other shareholders in Aspire Global to tender their shares to NeoGames and receive 100 percent cash consideration corresponding to SEK 111.00 per share tendered in Aspire Global representing a premium of 41% compared to today's closing price of SEK 78.5 for Aspire Global's share.
This value of the company is between 500-600 million US Dollars.
For the shareholders who elect to receive 100 percent of the consideration in cash, the Last Twelve Month (LTM) EBITDA multiple) would be 16.8x which compares very favorably to the comparable multiples in the space.
For those shareholders electing to take the mix of equity and cash on a 50:50 basis, the EV/EBITDA multiple will be 13.6x due to the proposed share price ratio which, whilst a lower multiple, also compares well to industry comparables. The latter option will be subject to change based on the movement of NeoGames share price pre closing of the Offer.
The synergies between the companies expend more the control in the value chain of gaming and lottery and will allow the group to become a true online leader in regulated markets.
NeoGames will gain access to Aspire Global proprietary products and world leader in the managed services offering, also to big volumes in regulated markets such as Europe, Latin America and Africa.
Aspire Global will be able to accelerate its US entry plans through the existing presence of NeoGames.
Aspire Global will continue to act independently and as an iGaming division in the whole group.
All the employees are expected to continue as usual in both Aspire Global group and NeoGames.
Tsachi Maimon will remain as the CEO of Aspire Global group and will be appointed to be the president of the NeoGames group.
Tsachi Maimon, CEO Aspire Global:
"Aspire Global is a high quality, leading supplier with a one stop shop in the regulated gaming industry. Following the acquisition of Btobet, Pariplay, the recent investment in bingo and the divestment of the B2C division and now this potential merger with NeoGames, we will create a leading global supplier for the entirety of the iGaming and iLottery space overnight. I strongly believe that the two companies are well matched with a solid cultural connection forged over many years of working together which will facilitate meaningful revenue synergies. The deal will allow us to leverage NeoGames' presence in the U.S. to grow even further in this market whilst continuing to roll out new products and support the growth of our regulated clients in Europe, Latin America, Africa and North America. Setting aside the value creation from a financial perspective, both NeoGames and Aspire Global will be able to offer a state-of-the-art enhanced gaming solution as well as supporting growth for existing and new clients. This is an exciting new chapter for my management and employees as we look to lead the space with high quality and innovative products"
Moti Malul, CEO NeoGames:
"This is a highly strategic and transformational transaction for NeoGames that represents perhaps one of the more important milestones for us as a company. We believe that the combination of our two very successful companies will create a leading global provider across all forms of online lottery, sports betting and gaming that would have significant global active presence in many key markets. As a pure-play iLottery provider, we have experienced first-hand the strong convergence and expansion trend of lotteries in many countries globally into online gaming verticals and we believe that with this transaction we will become an even better strategic partner to our existing and future customers. We are excited to also be able to become a leading global provider to regulated gaming operators through the vast experience and product set that Aspire Global brings to our combined entity, together with profound operational experience which is a crucial success factor. The strong ties and cultural fit between the companies, where significant parts of our management teams have worked together and cooperated along the years, provides a great platform for future collaboration and success"
Livespins joins forces with Fantasma Games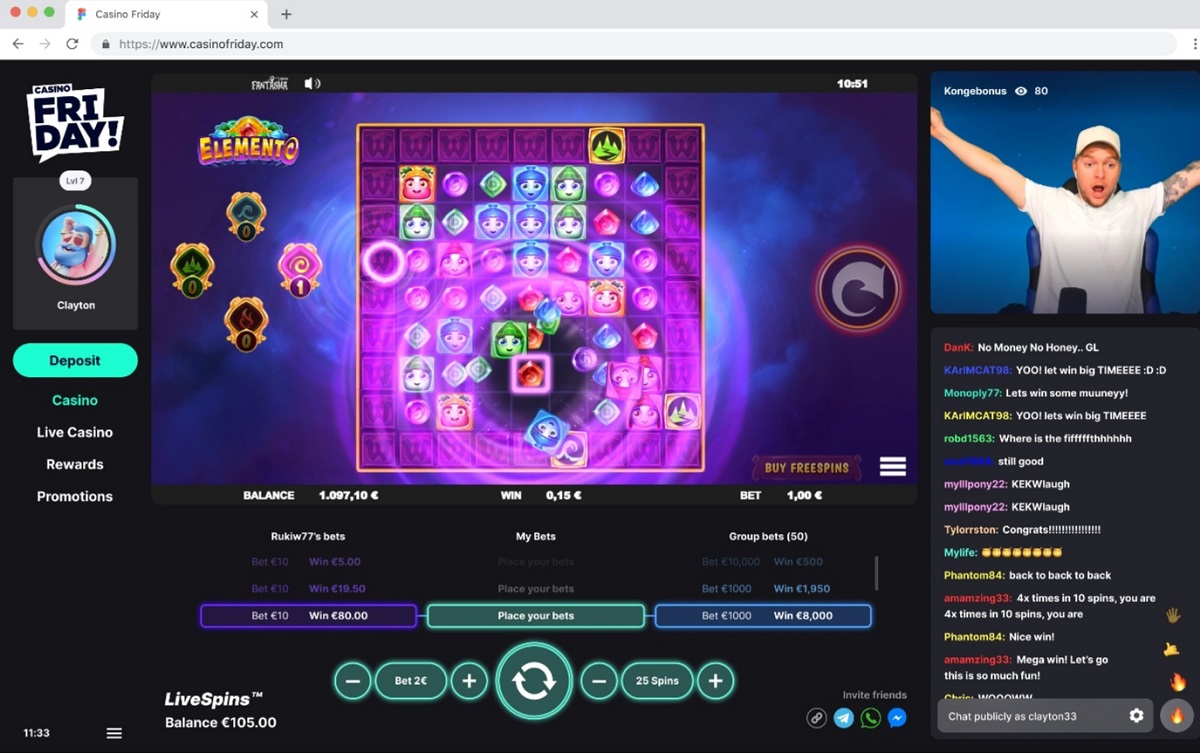 Reading Time:
2
minutes
Studio's chart-topping slots now part of social streaming bet-behind platform
Livespins, the provider of socially charged online casino experiences, has signed an agreement with Fantasma Games that will see the exciting game studio integrate its suite of slots into Livespins' ground-breaking live streaming platform.
The partnership will see Livespins' growing army of hugely entertaining streamers play some of Fantasma's most popular titles while enabling players to join the ride and bet behind the streamer.
Livespins is keen to work with innovative and cutting-edge studios to offer the best game titles to its streamers as well as players. Fantasma certainly fits the bill with its suite of slots that have been designed to offer player experiences that go beyond gambling.
This includes slots such as Flower Fortune Megaways that allows players to climb through levels built into the game, unlocking additional bonus features as they do. Then you have Heroes Hunt and Heroes Hunt 2 where players unlock different characters as they progress through the game's storyline.
Livespins integrates directly with an online casino and its proprietary streaming platform allows multiple players to view their favourite streamer and bet behind their play, effectively creating a group bet and shared betting experience on the same spin.
Each player is free to choose the bet amount and the number of spins they prefer. Adding another level of user engagement is the ability to chat with the streamer and other players and add reactions as the streamer spins the reels and the anticipation and excitement builds.
Michael Pedersen, CCO at Livespins, said: "Livespins is here to socially charge online casinos and offer an entirely new category of player experience by combining a well-known bet format – bet behind – with the uniquely immersive and highly entertaining world of streaming.
"At the heart of an engaging streaming session is a slot that provides the thrills and spills that both the streamer and the viewer can get excited about and in Fantasma Games we have a studio that knows how to deliver on both counts.
"This is the first in a series of integrations that we will be rolling out over the coming weeks and months as we continue to ramp up the Livespins product and proposition."
Fredrik Johansson, Founder at Fantasma Games, said: "As a studio, we have always aimed to be at the cutting edge and to design and develop slots that go beyond gambling to deliver never seen before player experiences. Livespins is working with a similar ethos, and we are thrilled to be their first studio partner.
"This partnership will allow us to leverage the power and influence of streamers and put our slots in front of a new and growing community of casino streaming consumers and online slot players."