Outlook on the gambling industry in 2021 per region by selected Way Seers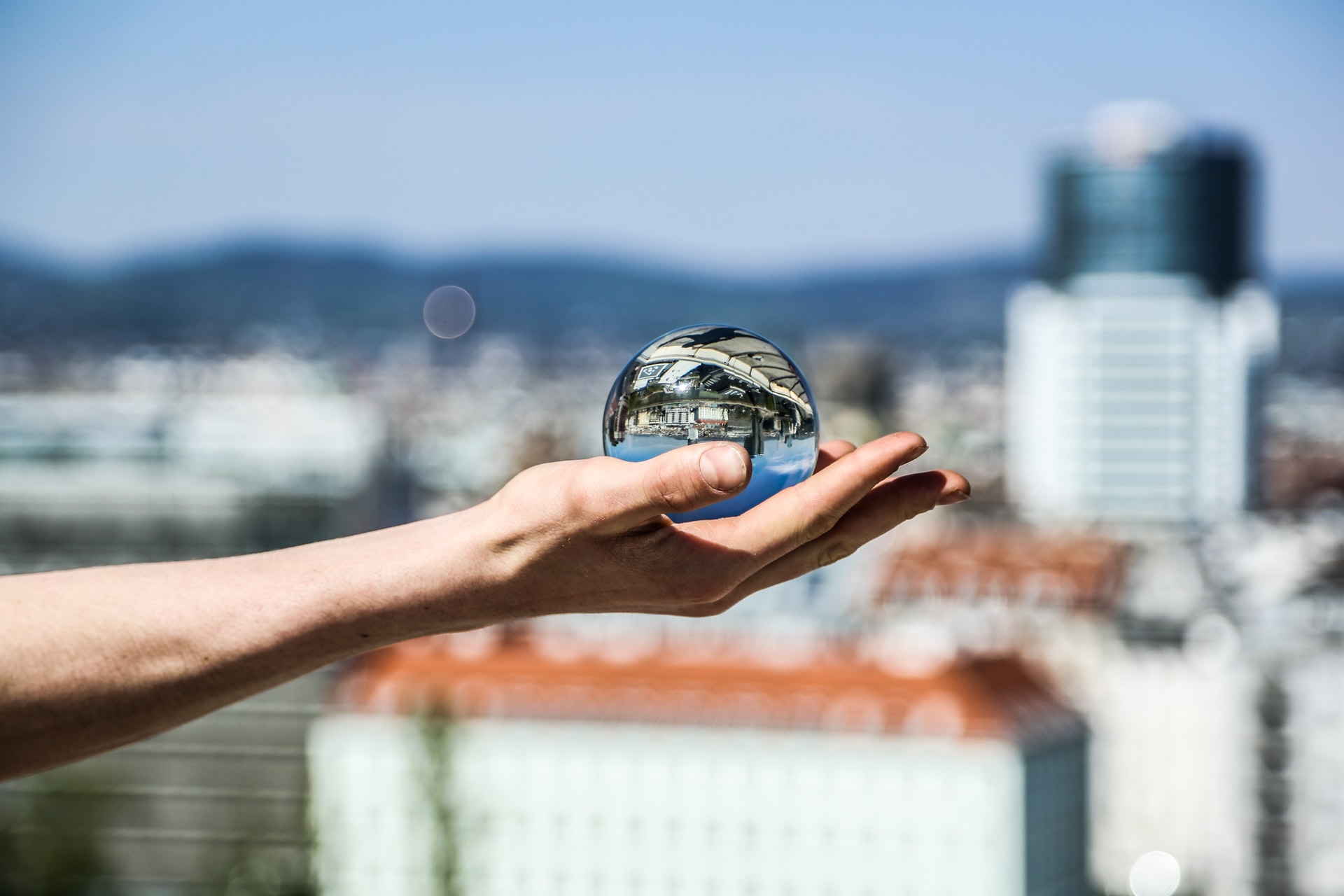 Reading Time:
6
minutes
European Gaming and Gaming Americas Way Seers share their opinion about the new year.
There is no doubt that 2020 has changed the industry in many ways and we can expect 2021 to have lots of surprises.
We have asked our Way Seers from European Gaming and Gaming Americas to share their opinion about what they are expecting from the year 2021 in Europe, in North and Latin America.
Here is what the European Gaming Way Seers are saying:
"With Germany and the Netherlands both planning to launch their new licensing regimes in 2021 we will see some long-anticipated markets opening. This will mean new opportunities and challenges for the industry and, in general, I believe 2021 will be a year in which the industry will be tested: AML compliance and social responsibility being on the top of the agenda. The pandemic, which we are still in, will increase the need for the industry to continue to step up their game and I expect a lot more focus and discussion around responsible product design and advertising. Affiliates and possibly also streamers will likely bear the brunt of this." – JESSICA MAIER, Chief Risk Officer, Head of Legal and Compliance at Push Gaming
"We want to be positive going into a new year, wishing health, wealth, and prosperity. 2021 must be a better one for the gambling industry. On several key issues, I believe the industry manifested how quickly and adequately we can come together and respond, in times of dire crisis. We need to do much more of that in 2021 and beyond. Rigid market restrictions are being rolled out in existing markets, at the same time, 2021 will see market openings in Europe and beyond as well as ongoing innovation by the online industry. The crisis, which has hit State revenues, should yield more discussions on the benefits of proper regulation – in a sustainable way. 2021 should see research and evidence-based policy better guiding legislators and regulators, with industry more proactively wanting to provide credible evidence to inform policy, as well as match innovation and safer gambling." – CHARMAINE HOGAN, Head of Regulatory Affairs at Playtech
"I expect 2021 to be about the product, both in terms of increased regulatory attention and the required creativity when it comes to innovation. It will be the product that will set companies apart from their competition, especially in mature regulated markets where we will likely see the 2020 re-regulation trend continuing. Increased attention to addressing player advancement, the use of AI and automation will likely play key roles in this. When it comes to how regulation will evolve, my hope is that we will see more focus on data-driven and evidence-based regulation rather than restriction being applied across the board. The UKGC's call for evidence on remote customer interaction and affordability will be one to watch, and of course, the US will catch everybody's attention in 2021." – SISSEL WEITZHANDLER, Chief Compliance Officer at Play'n GO
"2021 will certainly be a challenging year as Europe is dealing with the health and economic consequences of the pandemic. In the gambling sector, the main objective will be to continue to look for innovative, secure solutions for the growing online sector and to withdraw the restrictions that were introduced as a result of the COVID-19 situation." – RAFFAELA ZILLNER, LL.M, Secretary-General at Austrian Association for Betting and Gambling (OVWG)
"2020 was a year of becoming aware. Suddenly there were situations that we would never have thought possible. There were threats, existential threats that we were not prepared for. The incredible impact of restrictions on the land-based gambling industry revealed the strengths of online gambling in times of crisis – both for providers and to meet demand. Policymakers cannot ignore that." – DR. JOERG HOFMANN, Partner at MELCHERS LAW
"For me as being a passionate representative of the online gambling industry, it is fascinating to observe how well these services function in a society under the kind of pressure we now face. The transition from land-based to online has received a boost, and I believe that the entertainment from our industry together with contributions from other platforms such as streaming media services truly make people's lives better under these tough conditions." – GUSTAF HOFFSTEDT, Secretary-General at the Swedish Trade Association for Online Gambling
To dive into quality knowledge and meet up with the top names of the industry in the EU/EEA/CIS and Balkans, make sure to signup and attend our virtual meetups in 2021.
The first virtual Quarterly Meetup of the European gaming industry will take place on February 11 and you can find more information/register on the following page: https://europeangaming.eu/meetups/
Here is what the Gaming Americas Way Seers are saying:
"In terms of jurisdictions, I would say that the advances on online gaming and sports betting regulations in several provinces of Argentina will have an important protagonist in 2021, as well as the market development of recently regulated jurisdictions that are strategically important such as Puerto Rico and Panama. In Brazil, the advances to the fixed odds sports betting regulation and concession or authorization process will continue to be closely followed by the industry as well as the role that the States will also have on the operation of Lotteries and possibly participating in the sports betting market.
Also, how player behavior and preference post-Covid will shape the land-based operations, potentially propelling a faster way to the convergence of the online and land-based world, not only from the game content and player experience perspective but also in terms of possible partnerships. The Role that payment methods will play in all this will be key.
I believe operators will take much more informed decisions and give a higher priority not only to cost but also to the added value from their technological partners, especially with the significant rise of illegal gaming during the pandemic. It is crucial to bring the players back to the legal gaming offer with a better player experience and with the benefit of the protection to the vulnerable and all the related responsible gaming tools that are only available in the regulated operations.
I take the opportunity to wish everyone a happy, healthy and safe New Year!" – KAREN MARCELA SIERRA-HUGHES, Director, Latin America, and Caribbean Government Relations and Business Development at Gaming Laboratories International (GLI®)
"From a Canadian perspective, one item to look out for is Bill C-13, An Act to Amend the Criminal Code (Single Event Sports Betting). The First Reading took place in the House of Commons in November 2020. The House of Commons is in recess until February due to the holidays, but a Second Reading vote on Bill C-13 could be arranged as early as mid-February. Another exciting item in Ontario's competitive iGaming regime, which will include private operators. The regime will be further developed over the coming months.
On the US side, we expect additional states to legalize sports betting and Mazooma is looking forward to expanding in those states." – CHANTAL CIPRIANO, Senior Director, Legal & Compliance at Mazooma
"2021 will be a blockbuster year for all things sports betting. I am especially excited to see the innovative products brought to market by startups and early-stage companies that are just starting to break into the mass market." – LLOYD DANZIG, Founder & CEO at Sharp Alpha Advisors
"2020 has been the most challenging and at times craziest year of our lives and we have all had to face and overcome unexpected situations. But there is now a glimmer of light at the end of the tunnel and the future of the gambling industry is looking much brighter for 2021. Of course, we must still work together and look after one another if we are to ensure this great industry not only survives but thrives over the next 12 months. At Focus Gaming News we will continue to play our part, bringing you the latest news, interviews, and analysis." – FERNANDO SAFFORES, Founder & Director at Focus Gaming News
"2020 – the year of the 'lockdown' — has shown a demand for interactive products. In the US, I expect 2021 will lead to increased offerings such as e-lottery and increased acceptance of e-sports as a betting market. We should also expect to see the industry leverage the commercial success (and accompanying increase in state tax revenue) of online sports betting to justify an expansion of online casino in additional US states." – JEREMY KLEIMAN, Gaming Attorney and Member at Saiber LLC
"One of the most important things to look for is the continued rollout of sports betting across additional states in the US. Are states like Ohio and Georgia going to actually get across the finish line? Will New York finally legalize mobile betting?
I'm also looking at whether sports betting operators are able to continue to grow their base and reach the tens of millions of casual sports fans who don't presently bet on sports." – EVAN DAVIS, Managing Director, Sports Betting and Gaming for SeventySix Capital Sports Advisory
All through the year, you can tune in on quality discussions and meet up with the top names from the North and Latin American gaming industry. Make sure to signup and attend our virtual meetups which will take place on a quarterly basis in 2021 and make the most of them.
The first virtual Quarterly Meetup of the North and Latin American gaming industry will take place on January 28 and you can find more information/register on the following page: https://gamingamericas.com/meetups/
For further sponsorship/speaking and marketing inquiries, make sure to reach out to Andrada Marginean (B2B Sales Executive at Hipther Agency).
For media-related inquiries, please contact Alexandru Marginean (Marketing Specialist at Hipther Agency).
INTRALOT announces strong EBITDA growth +29.2% y-o-y and positive Earnings after Tax at €3.1m in 1Q23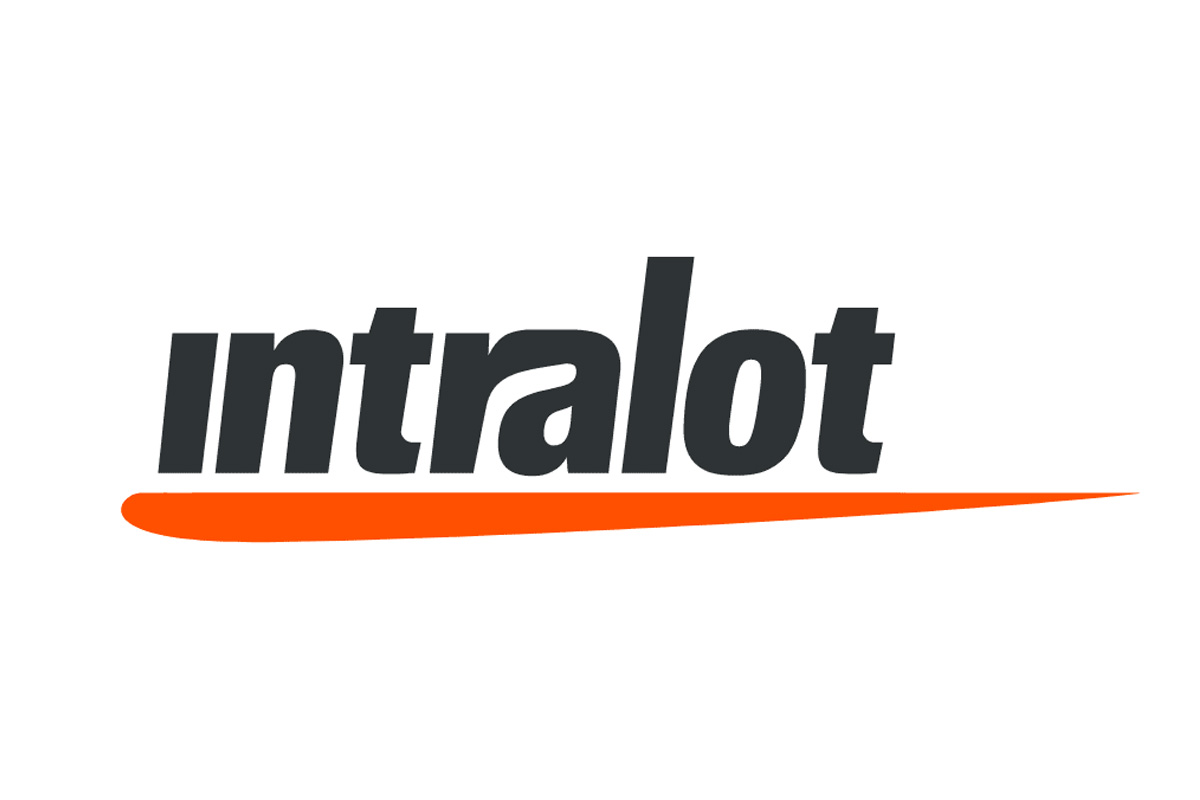 Reading Time:
5
minutes
INTRALOT SA (RIC: INLr.AT, Bloomberg: INLOT GA), an international gaming solutions and operations leader, announces its financial results for the three–month period ended March 31st, 2023, prepared in accordance with IFRS.
OVERVIEW
Group

Revenue at €

8

9

.

5

m (

–

8

.

4

% y

–

o

–

y)

.

EBITDA

at €

33

.

7

m (+

29

.

2

% y

–

o

–

y

)

in

1Q23

, with EBITDA margin reaching 37.7% from 26.7% in

1Q22

.

LTM EBITDA at €130.5m,

up by

6.2% vs. FY22.

Substantial growth in our US operations (Revenues +13

.1

%, EBITDA +31.6%

y

–

o

–

y).

EBT in

1Q23

shaped at

€

10

.

9

m

vs. €

–

2.3m in 1Q22.

NIATMI (Net Income After Tax and Minority Interest)

at

€

3

.

1

m

, vs. €

–

5.7m a year ago.

Operating Cash Flow at €

37

.

2

m

in

1Q23

(+11

5

.

3

% y

–

o

–

y)

.

Group Net CAPEX in

1Q23

was €

7

.

2

m

.

Group Cash at the end of

1Q23

at €

10

9

.

2

m

, €6.8m higher vs

.

Dec

–

22

.

Net Debt at €

4

71

.

6

m at the end of

1Q23

, lower by

€

18.9m

vs.

Dec

–

22 and €29.0m vs. 1Q22.

Net Debt/

LTM

EBITDA at

3

.

6

x in

1Q23

vs. 4.

0

x in FY2

2

.
Group Headline

Figures
INTRALOT

Chairman & CEO Sokratis P. Kokkalis

noted:
We are extremely proud of first quarter robust organic Ebitda growth of 29% and a return to Net Earnings, along with healthy cash flows and significant reduction of Group Net Leverage Ratio down to 3.6x, providing additional momentum to INTRALOT's successful turnaround story as a result of our consistent efforts in the past few years. With healthy financials and new technical capabilities offered through next generation solutions for Lottery digital transformation, in both the retail and online worlds, we look forward to timely addressing upcoming maturities, further improving our capital structure, and implementing an ambitious plan for strong and sustainable growth in the US and key markets around the world, creating value for all stakeholders.
OVERVIEW OF

RESULTS
REVENUE
Although the reported consolidated revenue posted a decrease compared to 1Q22, leading to a total revenue for the three–month period ended March 31st, 2023, of €89.5m (–8.4%), excluding the impact from the discontinuation of Malta license, underlying revenue from continuing operations increased by 17.5%.
From

a

contribution

perspective

,

Lottery

Games

remain our

largest contributor

to Group turnover

with a share of

60

.

4

%,

followed by Sports Betting

with a share of

1

7

.

5

%

, VLTs monitoring with a share

of 1

2

.

5

%,

Technology contracts

with a share of

9

.

5

%

,

and

Racing

with a share of

0.

1

%

.

Reported consolidated revenue for the

t

hree

–

month

period is

lower

by €

8

.

2

m year over year. The main

factors

that drove top line p

erformance per Business

Activity are:

€

–

20

.

4

m (

–

64

.

5

%) from our

Licensed Operations

(B2C)

activity line

with the varia

nce driven by

:

Lower revenue in

Malta

(€

–

21

.

5

m

)

due to

the

license expiration

early July 2022

and

Higher revenue in

Argentina

(€+

1

.

1

m or +

10

.

9

% y

–

o

–

y),

driven by local market growth

.

I

n

local currency,

current

year results posted a +

104

.

5

% y

–

o

–

y increase

.

€+

6

.

3

m (+

1

1

.

4

%) from our

Technology and Support Services (B2B/ B2G)

activity line, with

the

variance driven by

:

US

operations

' increased

revenue

(€

+

4

.

6

m or

+

1

3

.

1

% y

–

o

–

y)

,

mostly

driven by the growth

in

Numerical and Instant games

, further affected by the

EUR depreciation (

–

4

.

3

% versus a

year ago

–

in average terms)

and

Higher

revenue from

rest

jurisdictions (€

+1

.

7

m

or +8.6%

)

.

€

+

5

.

9

m (

+

54

.

2

%) from our

Management

(B2B/ B2G)

contracts activity line with the

variance driven by:

Strong

momentum

of

our

Turkish

3

operations

(

€

+

5

.

8

m),

driven

by

Bilyoner

'

s

improved

performance

,

favored by the growth of the online

marke

t

.

In

1Q23,

the

local

Sports

Betting market expanded close to 2.2

times y

–

o

–

y.

Performance in Euro terms

was

partially

mitigated

by

the

headwinds in Turkish lira

(

+

28

.

1

%

Euro

appreciation

versus a year ago)

,

Higher

revenue from our

US

Sports

Betting

contract

s

in

Montana

and

Washington, D.C. (€

+

0.

1

m)

and

Steady performance

in

Morocco.
GROSS GAMING REVENUE & Payout
Gross Gaming Revenue

(GGR)

concluded at

€

83

.

4

m

in

1Q23

,

posting

a

n

in

crease

of

4

.

5

%

(

or

€

+

3

.

6

m

)

year over year

. The improved

performance across most key regions managed to absorb

the

loss of

sales

from

Malta

and the

higher

payout ratio

in

Argentina

(

–

67

.

7

% y

–

o

–

y on wagers

from licensed operations

4

).

1Q23

Payout Ratio

5

was

higher

by

3

.

5

pps

vs.

1Q2

2

(

62

.

4

% vs.

58

.

9

%)

.
OPERATING EXPENSES

 

&

EBITDA
Total Operating Expenses

marginally increased

by €

0

.

9

m (or

+

3

.

9

%) in

1Q23

(€

22

.

7

m vs.

€

21

.

8

m)

driven by

the improved top

–

line performance in USA

and Turkey

Other Operating Income

from continuing operations ended at €

7

.

8

m presenting an increase

of

37

.

0

% y

–

o

–

y (or €+

2

.

1

m).

EBITDA

amounted

to

€

33

.

7

m in

1Q23

,

posting a

double

–

digit

growth

of

29.2

%

(

or

€

+

7

.

6

m)

compared

to

1Q22

.

Th

e

main drivers underpinning

this

performance

are

attributed

to

the

strong

growth

in

our

US

operation

s

and

the

boosted

performance

in

Turkey

.

On a yearly basis,

EBITDA margin

on sales

climbed to

3

7

.

7

%,

from

2

6

.

7

% in

1Q22

(+

11

.

0

pps)

.

LTM

EBITDA

stands at

€

130

.

5

m

, up by

6

.

2

%

vs. FY22

.
EBT / NIATMI
EBT

in

1Q23

amounted to

€

10

.

9

m

compared to

€

–

2

.

3

m

in 1Q22,

largely driven by the

significant

EBITDA contribution

,

the

improved results from participations and investments, t

he

gains on net

monetary position

and the benefit from the lower D&A.

NIATMI

in 1Q23

concluded at €

3

.

1

m

compared to €

–

5

.

7

m in

1Q22.
CASH FLOW
Operating

Cash

–

flow

in

1Q23

amounted to

€

37

.

2

m

,

increased

by €

19

.

9

m

, compared to

1Q

22.

The positive impact arising from

the higher recorded EBITDA y

–

o

–

y

and

the

favorable

working

capital movement

w

as

partially

offset by the negative variance in tax payments.

Net CAPEX

in

1Q23

was €

7

.

2

m

,

higher

by

€

2

.

9

m

compared to

1Q22

,

with US projects consuming

most

of the

CAPEX needs

.

Net Debt,

as of

March

3

1

st

, 202

3

, stood at

€

4

71

.

6

m

,

decreased

by €

18

.

9

m compared to

December 31

st

, 202

2

.

Robust cash flow generation supported the continued deleveraging

,

with

Net Debt / EBITDA

dropping to 3.6x in 1Q23, from 4.0x in Dec

–

22. Positive g

ross debt

movement

s

include the

capital payment

s

towards the Term Loan in US

,

the lower

interest

accrued

in comparison with Dec

–

22

and

the positive FX impact on our USD denominated debt

.
OUTLOOK

/RISKS
The Company Management identifies significant opportunities in the growth of the Lottery and Sports Betting online markets and the expansion of regulated i–lottery markets, as well as from the recovery from the implications of the recent pandemic. Combined with the evolution of INTRALOT's new technological solutions for Lottery digital transformation, the Company is in position to capture more technology projects with an increased profit margin compared to previous years.
World economies continue to navigate through macroeconomic uncertainties, with interest rates at high levels and relatively slow economic growth.
Increased interest rates have a direct impact on the financing servicing costs of the Intralot Group, while the outlook indicates that central banks may start to ease their monetary policy by the end of 2023.
nflation is declining more slowly than expected, having strong impact on most of the industries and regions. However, the gaming industry seems to be more resilient than other sectors of the economy, presenting above average growth in most regions.
The Management of the Company closely monitors geopolitical and economic developments and is ready to take all the necessary measures for protecting its operations.
Gaming Innovation Group – Issue of new shares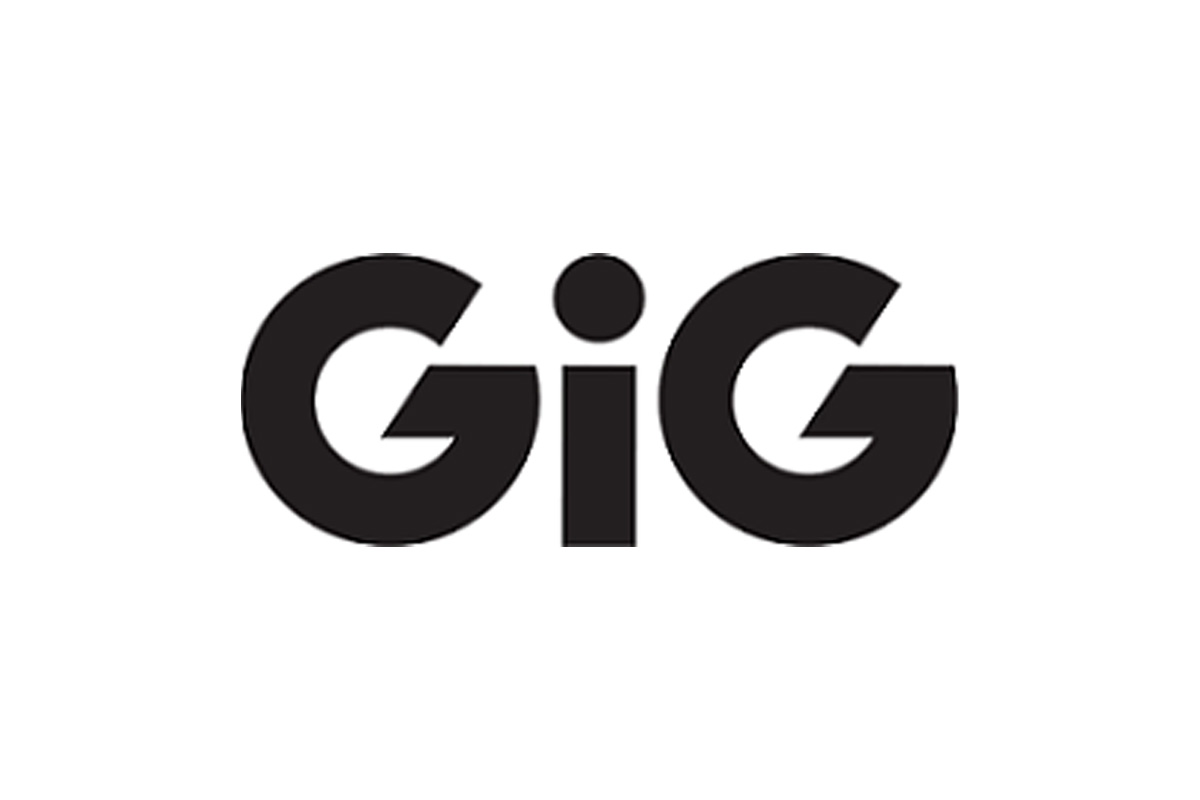 Reading Time:
< 1
minute
Gaming Innovation Group Inc. (GiG) has today issued 1,777,873 new shares of its common stock for the earn-out consideration in connection with the acquisition of Sportnco Gaming SAS ("Sportnco"), ref. GiG's 2022 Annual Report and Exemption Document dated 13 July 2022. The earn-out consideration for Sportnco's performance in 2022 were EUR 8,495,280 whereby 50% has been paid in cash and 50% in shares. The shares have been issued to the former shareholders of Sportnco at a share price of NOK 27.60 for a total consideration of EUR 4,247,640.
In addition, GiG has today issued 39,650 new shares of its common stock in connection with exercise of options, whereof 25,000 shares at a share price of NOK 15.00 per share and 14,650 at a share price of NOK 22.00 per share. Included are the 25,650 options exercised in April, ref announcement on 11 April 2023.
The new shares are issued by the Board of Directors under the Company's 150,000,000 authorized shares, and the Company confirms that the new shares have been duly authorized by all necessary corporate actions and that the new shares have been fully paid and validly issued. The Company's share capital has increased from USD 127,132,038 to USD 128,949,561, and the number of outstanding shares has increased from 127,132,038 to 128,949,561 (par value USD 1.00). In addition, a total of 2,732,950 options are outstanding as of today.
R Franco Digital Embraces the Wild in Buffalo Park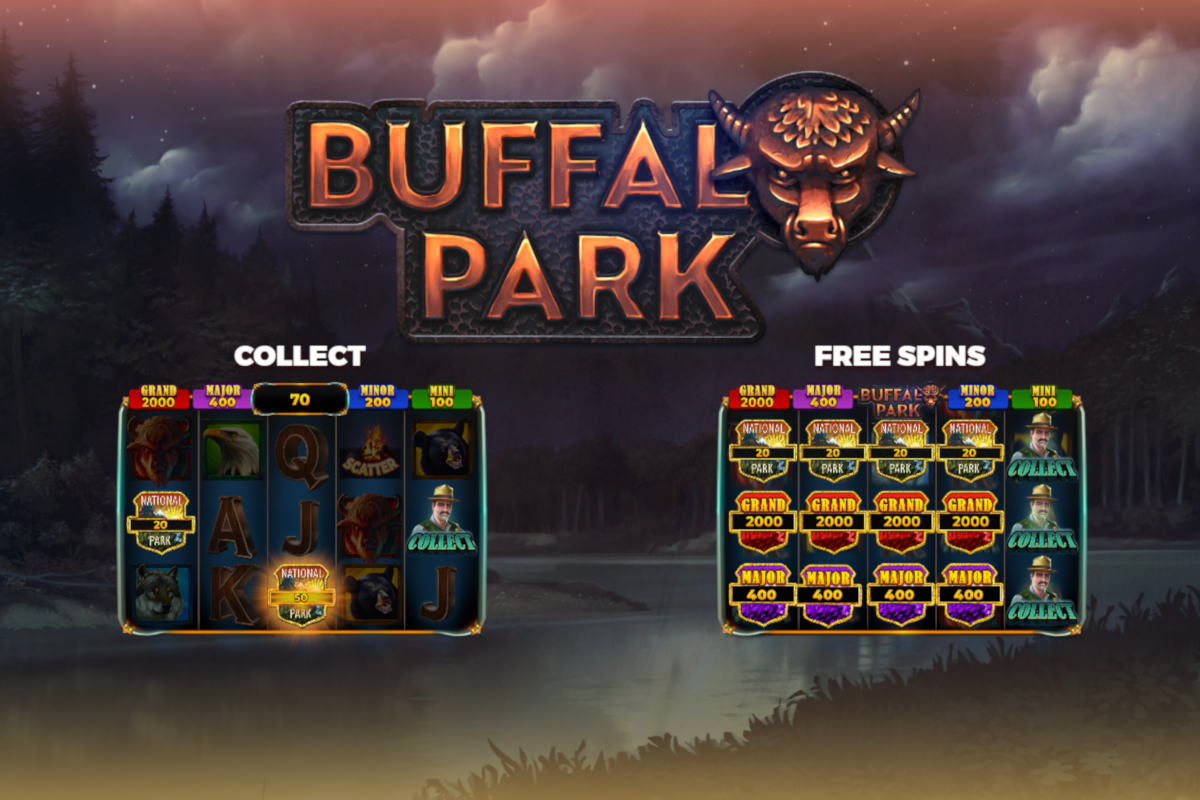 Reading Time:
< 1
minute
R Franco Digital, Spain's leading gaming provider, is inviting players to conquer the prairies in its latest slot release, Buffalo Park.
Taking players on a 5×3 reel adventure, the game's slick environment depicts a wild North American national park as buffalo stampede. With eagles, wolves, bears and buffaloes as the game's iconic symbols, players must form matching combinations in the base game, while wilds appear in the form of the park's gate and can substitute for other symbols on the board to help secure a win.
Meanwhile, national park symbols on the gameboard have a different award attached to each, including instant cash prizes and jackpot rewards. When the park ranger appears, these can be collected, massively increasing the win potential.
The free spins game is activated by landing three or more scatter symbols in the form of campfires. This activates eight free spins, made more lucrative through the rewarding national park symbols which appear frequently throughout this round.
Buffalo Park offers a high-intensity and action-packed game that underpins the studio's dedication to consistently producing gaming content that adds value and innovation to the market, hot on the heels of the recently-released Spain-inspired Toreador.
"Inviting players to become the park ranger, our latest slot is a unique take on the North American prairies," the Director for R Franco Digital, Javier Sacristán Franco, said. "With an emphasis on special symbols, it is a highly engaging title that captures interest from the first spin, offering the chance to win impressive prizes, substituting scatters and the exciting free spins game. R Franco Digital always aims to create unique experiences that provide a new form of entertainment and we believe we've certainly succeeded with Buffalo Park."