BtoBet's founder Alessandro Fried discusses vision, strategy and product innovations for 2021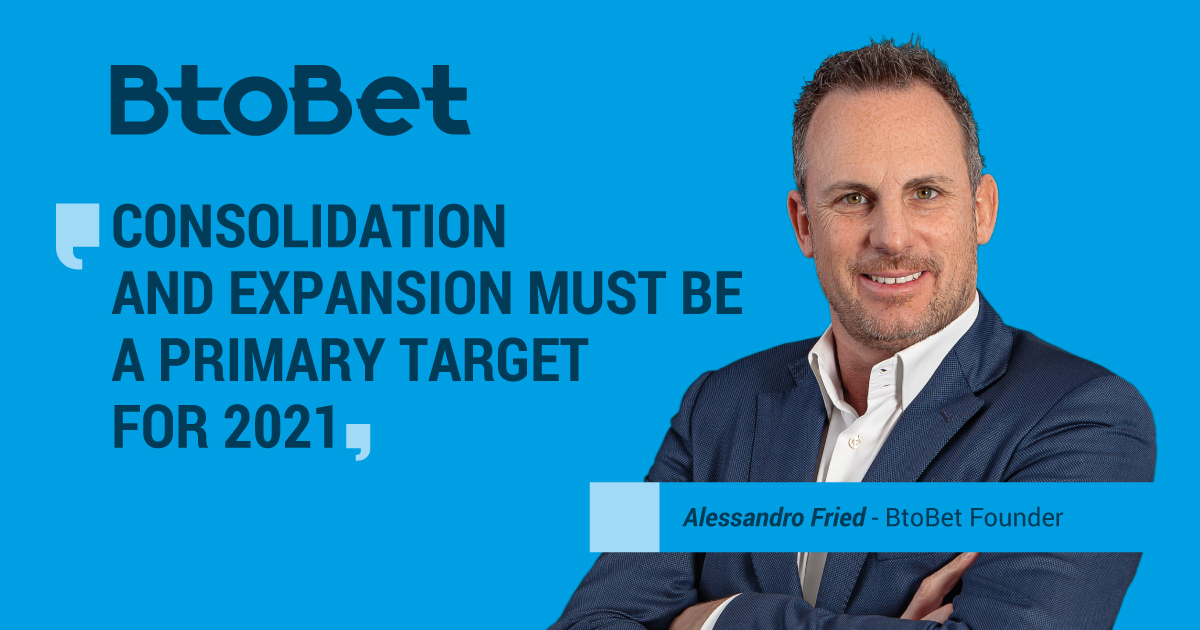 Reading Time:
3
minutes
2020 was hugely successful for BtoBet. What are the set targets for 2021?
Further consolidating our presence in those markets where we are already considered as market leaders, whilst seeking to strengthen our partner portfolio in mature and new markets must be the target we set for ourselves for this year. During 2020, despite all the challenges brought about by the novel coronavirus pandemic, we have not only continued strengthening our positions in markets, such as Africa and Latin America, announcing strategic partnerships that will reap substantial benefits for the company on the medium to long term, but we have also set out a clear vision to make a similar impact in more mature markets such as Europe, whilst setting our eyes on new opportunities.
Increasing our footprint on an international level has always been our intention from the very onset, and what the company has achieved in a relatively short period of time is testimony to the determination and talent within the company's ranks to meet the set targets.
Furthermore, BtoBet's acquisition by Aspire Global now puts us in the ideal position to be able to enter more complex market scenarios, such as Europe, which are highly characterised by an overwhelming level of regulation. Together we are able to meet the requirements of all operators requiring a technological partner serving the entire iGaming value chain, providing them with a cutting edge sports betting platform, and also all requirements from a content and services point of view. All this whilst adhering to the compliance requirements of the vast majority of regulated jurisdictions, keeping to a minimum the time-to-market.
Having said this, the overzealous regulation and over taxed market scenarios characterizing the European market have led to businesses turning towards the fresh, and new opportunities other emerging markets can offer them.  And our strong presence in these markets, puts us at in an optimal position to assist those operators seeking to gain an advantageous position in these so-called emerging markets.
The past months have seen BtoBet very active in different markets, announcing key partnerships – such as Betfair and William Hill in Colombia, and Sports Lotteries LLC in Russia – and in the coming weeks we seek to maintain the momentum.
Any new products in the pipeline from BtoBet?
We are currently finalizing a string of new tools that are set to have a great impact for both operators and players.
The major trend today is that we live our lives on screens and this affects every aspect of our daily life. In order to stay current, especially in online gaming, you need to be disruptive. By producing a better product that incorporates the way people live, you can disrupt the space in an industry. Innovation is a constant objective of any company within the iGaming industry.
Having said that, whilst other industries especially the entertainment industry, have harnessed new technologies based on ML and AI in order to ameliorate the customer experience, the betting industry has yet to truly harness this form of disruptive technology. And this is what we have been working on for the past months… tools based on in-depth data analysis allowing operators to fully understand the different player demographics, psychographics and playing habits, ultimately enabling them to create enhanced, personalized experiences based on the individual player preferences and behaviours.
Whilst this will undoubtedly play a major role towards a player-centric UX, bookmakers will also be able to harness great benefits from the technology from an operational perspective. A primary example that comes to mind is that these tools are able to single out suspicious betting patterns and payments. And all these in an automated environment.
How disruptive was the coronavirus pandemic for the industry?
2020 was deeply marked by the global coronavirus outbreak. It has affected the industry in many ways, with many businesses – both B2C and B2B – having to re-dimension the traditional way of how they operate.
Luckily for us, we had been investing for quite some time in widening the content portfolio for all verticals, and simultaneously having had invested heavily on our platform in order to better assist those retail operators opting to start wholly or partially migrating their business to the digital channels in an interlinked environment.
Now the big question is will everything revert back to pre-Covid scenarios? In reality I don't envision the development of widely available vaccines, which will mark the end of the pandemic, to prompt the industry to go back to the 2019 situation.
The pandemic has undoubtedly brought about a digitalisation reform, and this is reflected in all those industries which featured retail as part of their business model. Adults who have entered the digital age of wagering may shift some of their spending to more traditional forms of entertainment channels – namely retail casinos – but many of those adults will undoubtedly continue sharing their wallet with the digital channels. Does this mean that this is the end for the industry's retail outlets? Definitely not, but I do expect the digitalisation of the industry to maintain its momentum.

Neccton solution brings ultimate protection to PlayOJO customers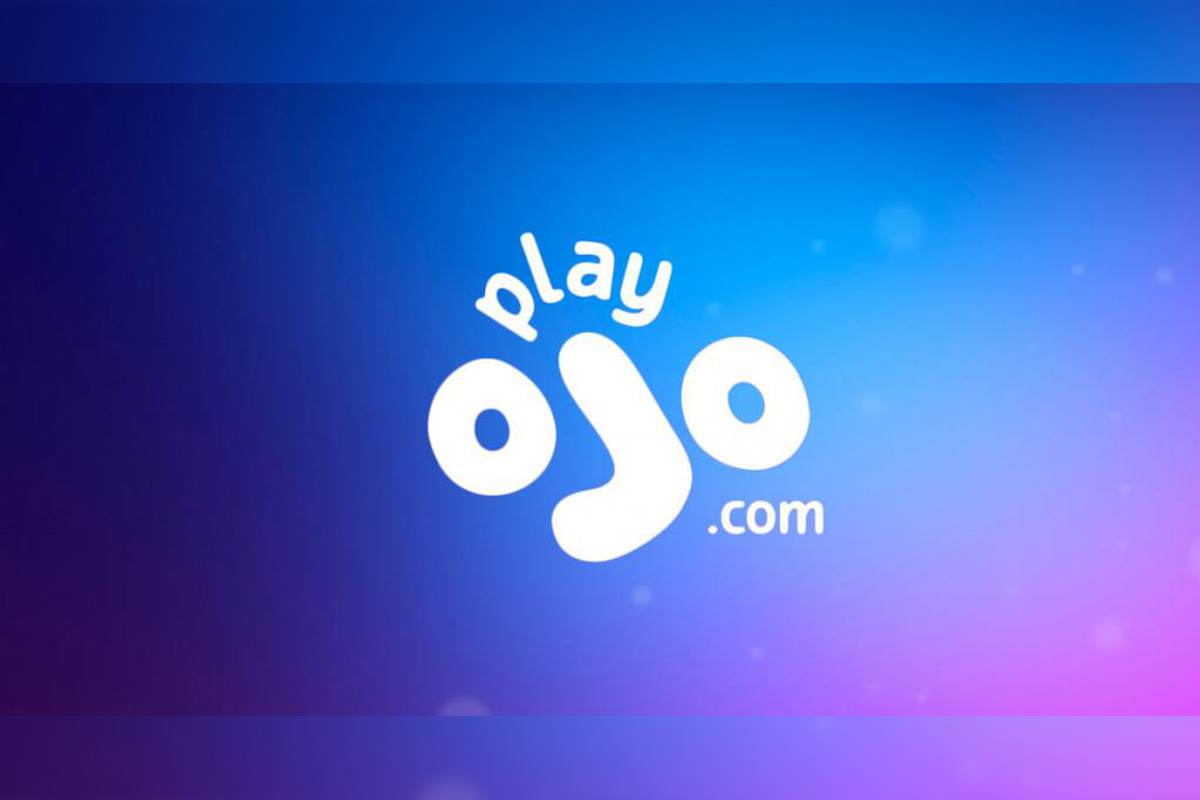 Reading Time:
2
minutes
Popular online casino and bingo site PlayOjo has announced the launch of Safe Mate, a tool based on Neccton's mentor player protection system to help cement the company's image as 'the fair online casino'. The move brings the market-leading problem gambling identification tool to PlayOJO customers in Spain, Sweden and the UK.
PlayOJO – the fair online Casino and Bingo site, powered by SkillOnNet – is now using Safe Mate, which allows customers to track how much money they have deposited, how much money has been wagered and how much time has been spent on the site over the last six months.
The new tool, developed in collaboration with behavioural scientists and psychologists, tracks player data, detects risk patterns, changes in behaviour and flags signs of potential problem gambling. It acts as a Safer Gambling assistant for each player that visits the site and gives them a health score and friendly nod when their habits are changing.
In addition, Safe Mate allows players to compare what they think they have spent with what they have actually spent. And if a player is considered at risk, they are given personal feedback and tailored communications to help prevent problem gambling from occurring.
Dr Michael Auer, director at Neccton, said: "Yet another of Europe's top casino brands have recognised the value of our software. It gives us great satisfaction to know that players are really being cared for by operators – and that those same operators recognise that a well looked-after player is one that can play for a longer time without developing unhealthy habits."
Peter Bennett, Head of Brand at PlayOJO, said: "We are delighted to partner with Neccton to offer our players this state-of-the-art new Safer Gambling tool. We pride ourselves on being the fair online Casino and Bingo site and will continue to find new innovative methods and tools to help promote safe play for our customers."
ZITRO'S LINK KING IN "AVANT-PREMIÈRE" IN SWITZERLAND IN NEUCHATEL CASINO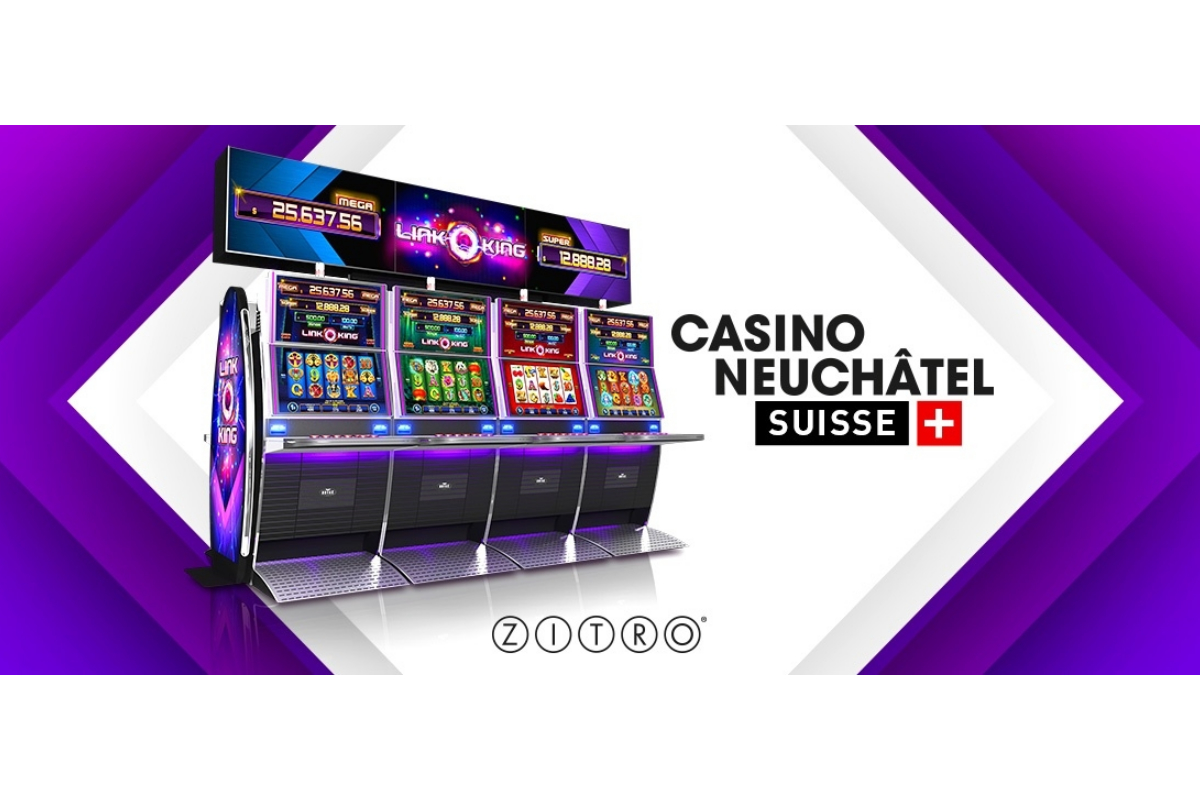 Reading Time:
< 1
minute
Zitro's popular Link King arrives at the prestigious Casino Neuchâtel, in Switzerland, being the first time that this product, which has generated a global impact, has arrived in the Central European country.
Thierry Berne, Head of Operations at Casino Neuchâtel, expressed his satisfaction at including Link King in their entertainment offer: "We are delighted to be the very first Casino in Switzerland offering Link King, as we know of the success of this product in other European casinos, and at Casino Neuchâtel we always seek to offer the best to our customers".
Nadège Teyssedre, Sales Director for EMEA at Zitro, added: "We want to congratulate the Casino de Neuchâtel on its recent reopening. Casino Neuchâtel is a renowned establishment in Switzerland and throughout Europe, and we are extremely pleased and proud to see that Link King is being received with so much enthusiasm by its customers. I would like to thank the entire Casino Neuchâtel team for their trust in Zitro, and we hope this will be the first of many other future installations that will allow us to bring more of our incredible games to Swiss players."
FDJ Reports 5.2% Rise in Revenue in Q1 2021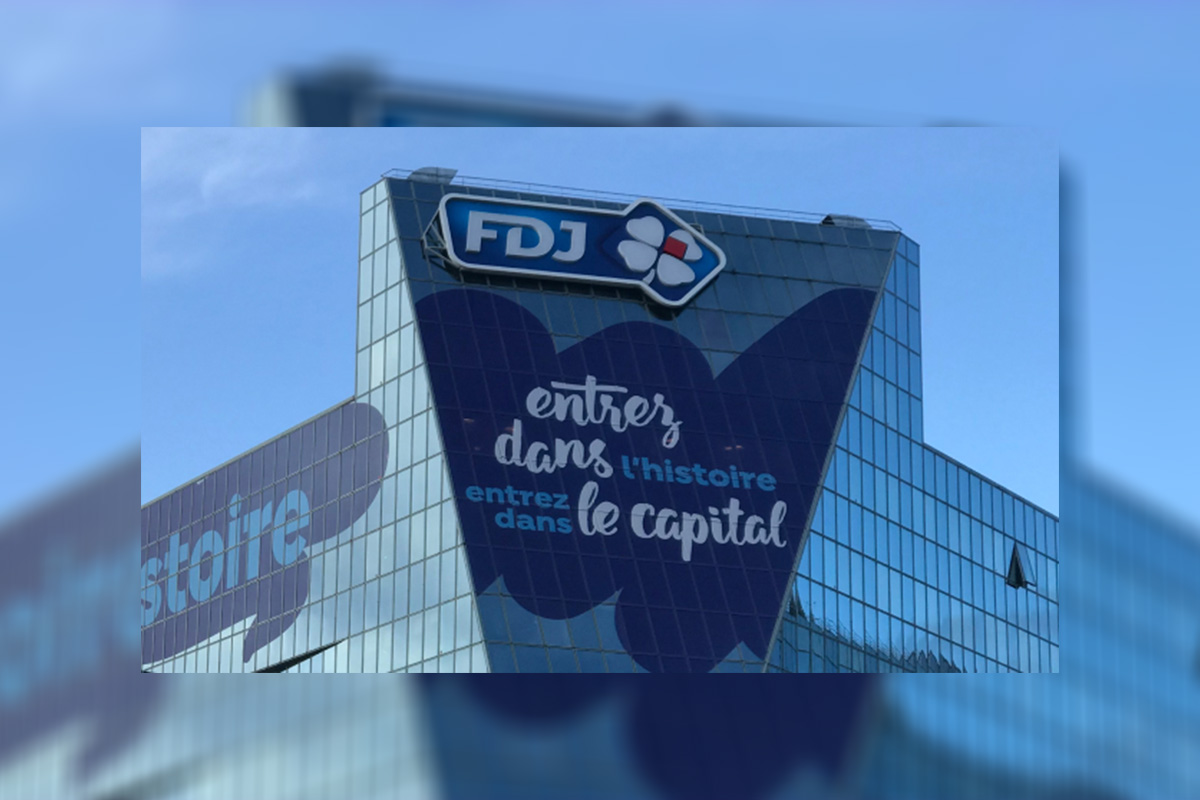 Reading Time:
2
minutes
French gaming giant La Française des Jeux (FDJ) has reported a year-on-year rise in revenue and stakes during its first quarter, despite continuing restrictions on retail activity related to the novel coronavirus (Covid-19) pandemic.
Total revenue for the three months to March 31 amounted €537.6m, up 5.2% from €511.2m in the same period last year. Gross gaming revenue was up by 5.1% year-on-year to €525.9m, while revenue from other activities jumped 10.7% from €10.6m to €11.8m.
FDJ said the rise in revenue was driven by an increase in stakes, with players spending a total of €4.6bn, up 11.8% from €4.11bn in Q1 of last year, despite the operator facing longer restrictions related to the pandemic than the same period in 2020.
However, despite the limitations, player spending was up across all areas of the group, most notably in sports betting, where stakes hiked 46.1% to €1.1bn, helped by the return of the traditional sports calendar after disruption in the latter part of Q1 2020.
Lottery remained FDJ's main source of income with stakes here rising 3.8% to €3.46bn, or 10.0% when excluding the Amigo game, which is offered in bars. FDJ said the closure of bars and other Covid-19 measures had a significant impact on Amigo, with stakes down 50%.
Draw-based game stakes were up 2.6% year-on-year to €1.3bn, while instant games stakes also increase 4.6% to €2.1bn
In terms of where customers were gambling, land-based operations remained the most popular source, with stakes here rising 5.7% to €4.0bn, despite the restrictions. Digital stakes jumped 64.7% to €1.4bn as more players turned to online during the quarter.
Players won a total of €3.20bn gambling with FDJ during the quarter, up 13.7% from €2.81bn in the same period last year. This left €1.40bn in gross gaming revenue and after paying €915.7m in public levies, revenue stood at €537.6m.
"Despite the enduring impact of the health situation on the environment, the first quarter confirmed the good trends in our business, with stakes exceeding the levels recorded before the crisis," FDJ chairwoman and chief executive Stéphane Pallez said.
"After reaching almost 10% of our global stakes in 2020, digital stakes continue to grow at a strong rate whereas our network activity is maintained. The events program for lottery and a busy sporting calendar, including Euro 2021 in football, should allow this momentum to continue in the months to come."