BtoBet's founder Alessandro Fried discusses vision, strategy and product innovations for 2021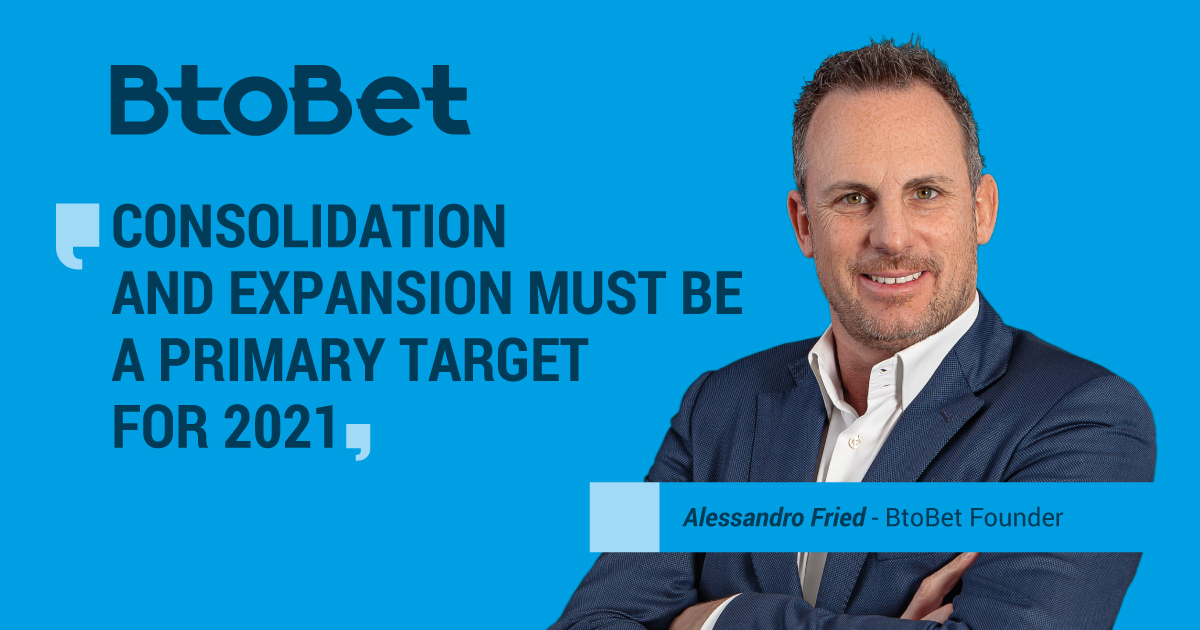 Reading Time:
3
minutes
2020 was hugely successful for BtoBet. What are the set targets for 2021?
Further consolidating our presence in those markets where we are already considered as market leaders, whilst seeking to strengthen our partner portfolio in mature and new markets must be the target we set for ourselves for this year. During 2020, despite all the challenges brought about by the novel coronavirus pandemic, we have not only continued strengthening our positions in markets, such as Africa and Latin America, announcing strategic partnerships that will reap substantial benefits for the company on the medium to long term, but we have also set out a clear vision to make a similar impact in more mature markets such as Europe, whilst setting our eyes on new opportunities.
Increasing our footprint on an international level has always been our intention from the very onset, and what the company has achieved in a relatively short period of time is testimony to the determination and talent within the company's ranks to meet the set targets.
Furthermore, BtoBet's acquisition by Aspire Global now puts us in the ideal position to be able to enter more complex market scenarios, such as Europe, which are highly characterised by an overwhelming level of regulation. Together we are able to meet the requirements of all operators requiring a technological partner serving the entire iGaming value chain, providing them with a cutting edge sports betting platform, and also all requirements from a content and services point of view. All this whilst adhering to the compliance requirements of the vast majority of regulated jurisdictions, keeping to a minimum the time-to-market.
Having said this, the overzealous regulation and over taxed market scenarios characterizing the European market have led to businesses turning towards the fresh, and new opportunities other emerging markets can offer them.  And our strong presence in these markets, puts us at in an optimal position to assist those operators seeking to gain an advantageous position in these so-called emerging markets.
The past months have seen BtoBet very active in different markets, announcing key partnerships – such as Betfair and William Hill in Colombia, and Sports Lotteries LLC in Russia – and in the coming weeks we seek to maintain the momentum.
Any new products in the pipeline from BtoBet?
We are currently finalizing a string of new tools that are set to have a great impact for both operators and players.
The major trend today is that we live our lives on screens and this affects every aspect of our daily life. In order to stay current, especially in online gaming, you need to be disruptive. By producing a better product that incorporates the way people live, you can disrupt the space in an industry. Innovation is a constant objective of any company within the iGaming industry.
Having said that, whilst other industries especially the entertainment industry, have harnessed new technologies based on ML and AI in order to ameliorate the customer experience, the betting industry has yet to truly harness this form of disruptive technology. And this is what we have been working on for the past months… tools based on in-depth data analysis allowing operators to fully understand the different player demographics, psychographics and playing habits, ultimately enabling them to create enhanced, personalized experiences based on the individual player preferences and behaviours.
Whilst this will undoubtedly play a major role towards a player-centric UX, bookmakers will also be able to harness great benefits from the technology from an operational perspective. A primary example that comes to mind is that these tools are able to single out suspicious betting patterns and payments. And all these in an automated environment.
How disruptive was the coronavirus pandemic for the industry?
2020 was deeply marked by the global coronavirus outbreak. It has affected the industry in many ways, with many businesses – both B2C and B2B – having to re-dimension the traditional way of how they operate.
Luckily for us, we had been investing for quite some time in widening the content portfolio for all verticals, and simultaneously having had invested heavily on our platform in order to better assist those retail operators opting to start wholly or partially migrating their business to the digital channels in an interlinked environment.
Now the big question is will everything revert back to pre-Covid scenarios? In reality I don't envision the development of widely available vaccines, which will mark the end of the pandemic, to prompt the industry to go back to the 2019 situation.
The pandemic has undoubtedly brought about a digitalisation reform, and this is reflected in all those industries which featured retail as part of their business model. Adults who have entered the digital age of wagering may shift some of their spending to more traditional forms of entertainment channels – namely retail casinos – but many of those adults will undoubtedly continue sharing their wallet with the digital channels. Does this mean that this is the end for the industry's retail outlets? Definitely not, but I do expect the digitalisation of the industry to maintain its momentum.
Made-in-India Battle Royale Indus Gameplay Trailer Revealed via London Takeover, Pre-Registrations Live Now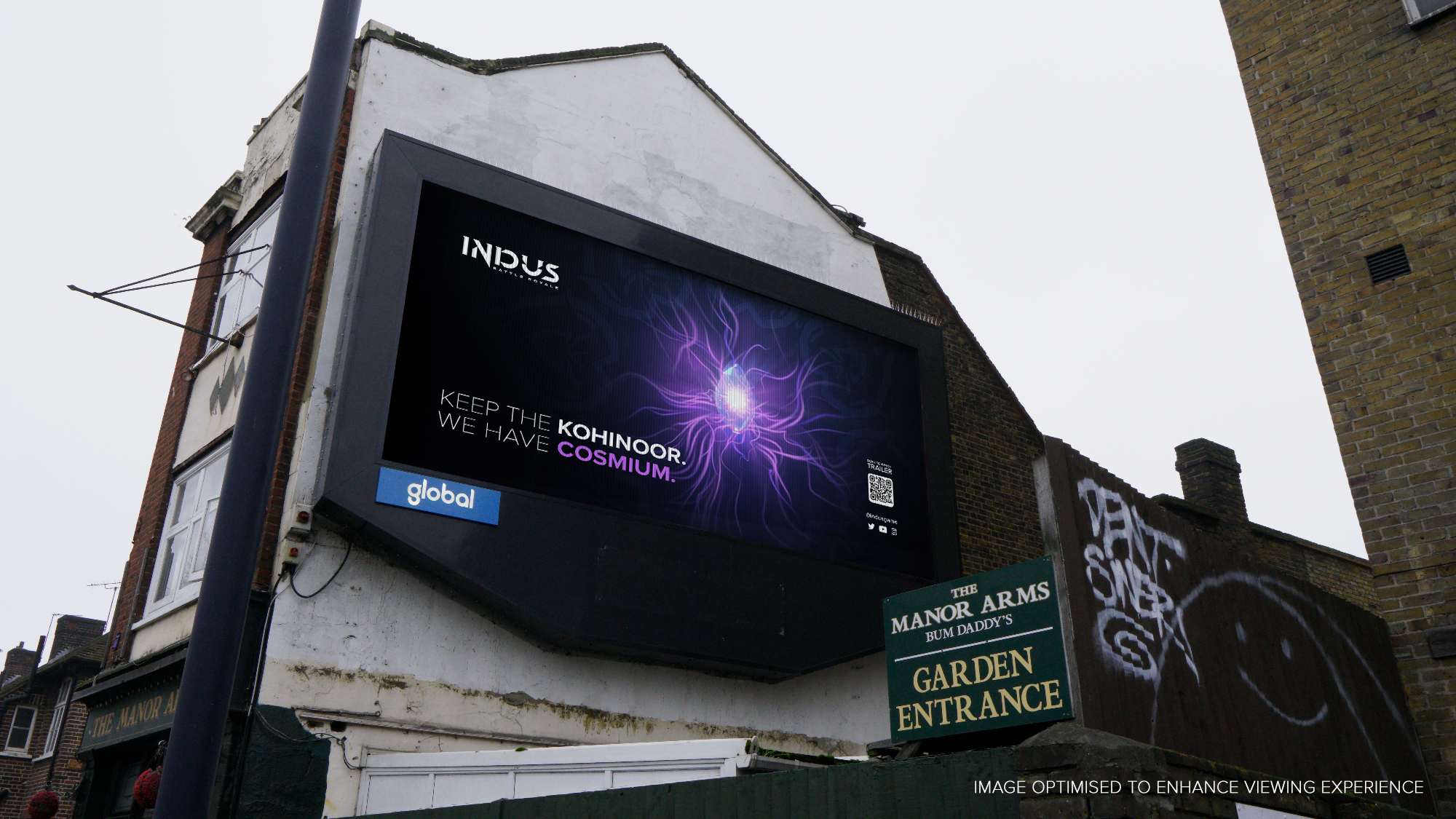 Reading Time:
2
minutes
Leading Indian game developer SuperGaming has revealed the first gameplay trailer for its upcoming Indo-Futuristic battle royale Indus to celebrate India's Republic Day of January 26, 2023.
To launch the gameplay trailer, the company released a series of high-impact takeovers across the biggest locations in London. This is in line with SuperGaming's vision of putting India on the global gaming map much like its previous Indus trailer launch at New York's Times Square to mark India's Independence Day of August 15, 2022.
"As we've been making Indus and seeing its gameplay evolve over the year, we wanted to share it with the rest of the world," says SuperGaming co-founder and CEO Roby John. "This gameplay trailer is for the Indus community the world over that may not have been able to play it with us and to show off the true scale of battle royale that we want you to have when the game is out."
The trailer entices players to discover, loot, and win on Virlok — the game's island map, all while showcasing Indus' weapons, Paragons (the game's character skins), and traversal. It also highlights multiple locations and firefights with an intent of showing the scope and size of the battle royale experience SuperGaming aims to provide.
You can check out the trailer right here:

Indus Pre-Registration Details
Pre-registrations for Indus are now live on the Google Play Store for Android with pre-registrations on the App Store for iOS and iPadOS to follow soon. Pre-registering early will get you exclusive surprises that will make your experience of Indus truly your own.
You can pre-register now for Indus via the Google Play Store.
In the run up to Indus' release date, SuperGaming will have multiple community playtests through the year. The last community playtest was held at Comic Con Bengaluru which was met with a tremendous response from the community, on an average being overbooked by 50 percent for each playtest slot. Players will be able to share their thoughts on various aspects of the game and impact the direction of how SuperGaming crafts its most ambitious title yet.
The first Indus Community Playtest for 2023 will be revealed soon.
For more on Indus, check out the developer blog as YouTube, Discord, Twitter, and
Instagram for the latest behind-the-scenes updates.
nanocosmos is kicking off its 25th anniversary at ICE London 2023 to present refined features for real-time streaming at booth N9-322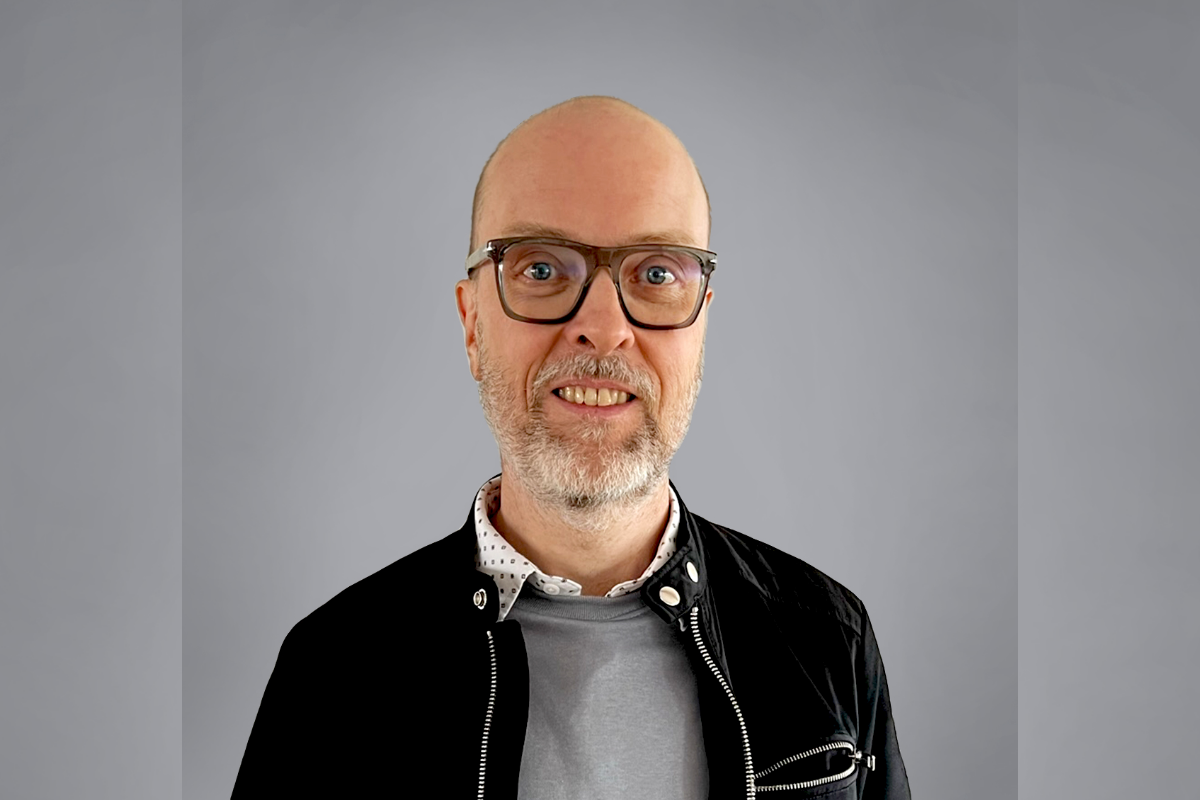 Reading Time:
2
minutes
The well-established and awarded provider for B2B interactive live streaming starts this year's dedicated celebration of the company's 25 years of innovation at ICE London.
Since nanocosmos joined ICE for the first time in 2018, the unique live video streaming platform nanoStream Cloud has raised the bar for live games and live bets being available anywhere at any given time on any device. Right from the beginning, the global gaming industry responded with fantastic feedback in regard to the ultra-low latency live streaming platform that delivers interactive content anywhere in the world on any device – even on mobile platforms, including iOS. The solution has matured and grown into a full featured end-to-end platform with a global network with hundreds of hosts for 24/7/365 operations. This includes unique live video streaming technology and additional tools for analytics and security. Clients from the iGaming and betting space particularly value the fact that the solution combines 100% stability with global access and allows platform operators to deliver interactive games with maximum quality of service and quality of experience for business applications around the world.
CEO and founder Oliver Lietz says: "In the midst of a rapidly changing industry, we noticed that next to the strong demand for games and betting to be available on any device anywhere in the world at ultra-low latency, it is incredibly important for our clients that they can rely on the stability of our platform. 25 years in the audio/video industry is a lot considering how we started in the video broadcast industry with software innovations from the ground off. I am proud that we can dedicate this year to celebrate sustainable innovation and partnerships, which have been our core values from the beginning."
At booth N9-322, the nanocosmos team will showcase their product – nanoStream Cloud – with new features that highlight ease of use and refine the focus on Quality of Service and Quality of Experience.
New technical features to boost iGaming, betting and live casino include expanded global footprint, security, ease of use and the SRT launch
The smart spectrum of nanoStream Cloud delivers games in real-time, provides adaptive, data driven streaming for improved Quality of Service and Quality of Experience and relies on a strong Content Delivery Network, which has been significantly expanded over the last 12 months and which now further improves scalability to South America.
A series of new features make it easier and faster for stream administrators to manage and secure their streams: nanocosmos will launch nanoStream Guardian at ICE, which extends nanoStream Cloud's security features to protect streams from misuse. Based on IP and referrer blocking, users can create blocklists for their organization and easily control which pages and users are allowed to play their streamed games.
In addition, new API routes are now available within Analytics: This allows customers to better observe their streams and to optimize the performance of their delivered content. Clients can now detect issues early during the ingestion of content, e.g., by receiving information about data not coming through or dropping bitrates. By contributing to a "healthy streaming workflow" right from the beginning, clients can optimize the quality of experience for their customers based on adaptive bitrate streaming on any device and network. Another highlight is the official launch of the SRT and Whip streaming protocols for improving live stream quality in bad network situations and from distant locations.
At ICE booth N9-322, the nanocosmos team plans to run special events and activities to celebrate 25 years of innovation.
MGA Games presents Circus Mystery, the first slot game on the market featuring mini-games with hidden objects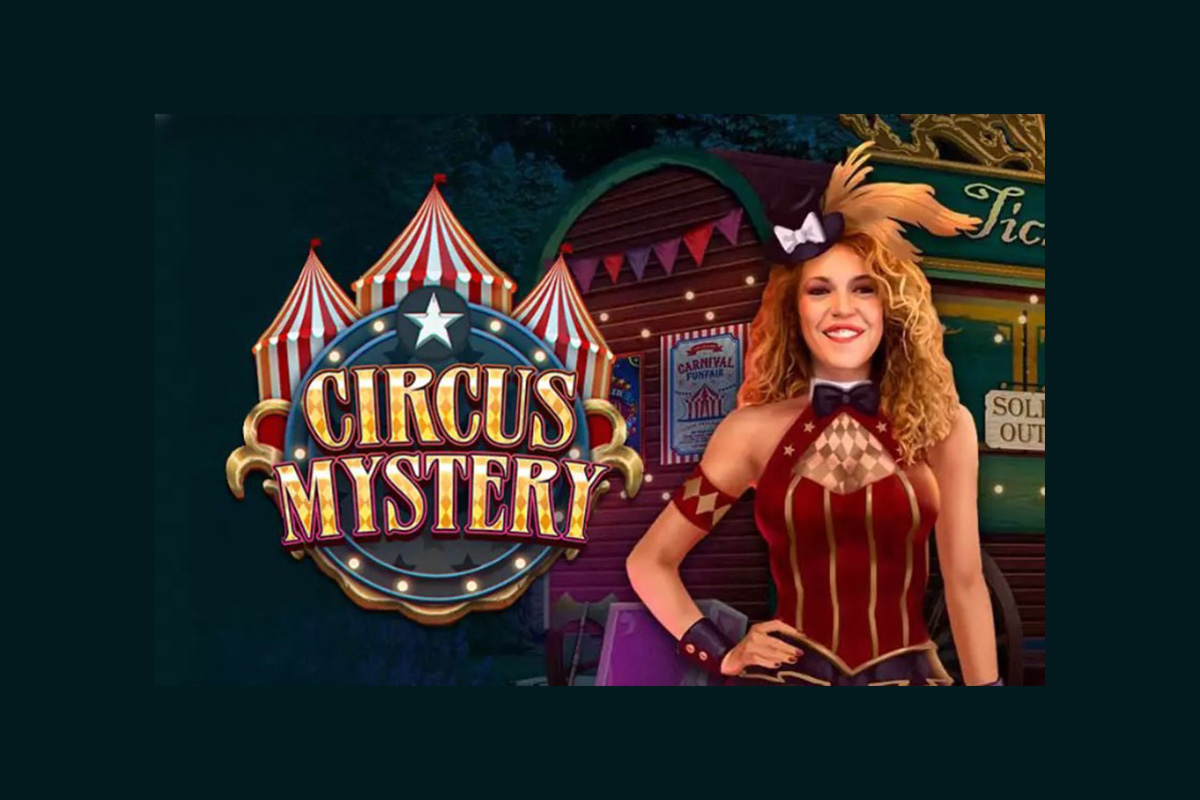 Reading Time:
< 1
minute
Jokers, cannons, and top hats welcome players to Circus Mystery, the new casino slot game from MGA Games. A game that invites you to explore the mystery behind its circus reels.
With great themed music, the slot game's protagonist acts as the master of ceremonies and leads the players to the big circus stage. With its 5-reels, in the main game, artists, acrobats, and clowns present the most wonderful show in the world.
In addition, the slot game incorporates an outstanding innovation with its 'hidden objects' mini-games, which makes it the first slot game on the market with this new option. When a player gets 3 or more bonus symbols in the main game, they can access the Circus Mystery mini-games. There are 3 in total, the circus tent, the office full of mysterious objects, and the secret room of chests. Players are encouraged to play the different mini-games and find a hidden key. In two of them, players must locate the hidden objects, either manually or by allowing the game to do so automatically by clicking on the 'play' button.
Circus Mystery is a technologically perfect product, designed with MGA Games' Triple View technology, that allows you to play from any device without waiting, thanks to sequential loading. MGA Games remain true to its philosophy of continually improving and offering better effects, graphics, and animations, as seen in this slot game. The moving birds, balloons, spotlights on the reels, and confetti celebrations all deliver the authentic magic of the circus.
Circus Mystery is a low-volatility game with 25 prize lines available in multiple languages. It will be available to international operators as of January 30th, 2023.