Delasport strikes a deal with MTN Group Limited for launching their flagship brand AfricaWinner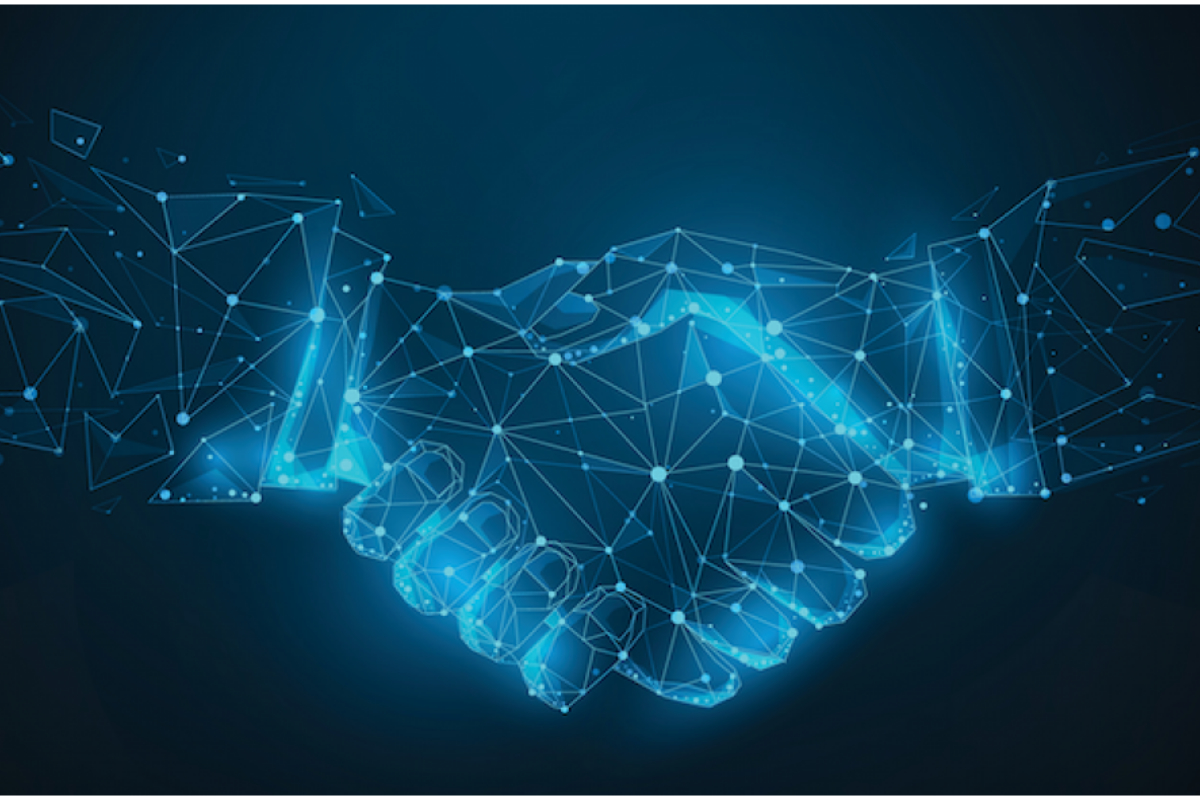 Reading Time:
< 1
minute
Lead high-end software solutions provider Delasport collaborates with MTN Group Limited in launching a flagship brand AfricaWinner by combining Delasport's high-end sportsbook and casino offerings and the network of MTN Group.
The partnership sees AfricaWinner take advantage of Delasport's proprietary sportsbook and iGaming solutions and quickly take leading positions on the African market.
''Delasport are renowned for their cutting-edge software solutions and choosing their sportsbook platform we'll be able to skyrocket our platform and offer the player base unrivalled betting experience unlike anything available on the market. Our local market expertise and Delasport's advanced technology are a great match and we are looking forward to working together to see the results of this partnership''- Mr. Mike-Johnson MTN Group Limited spokesperson commented.
The eminent Delasport Sportsbook Platform is an excellent solution to new and existing operators. It offers a vast range of betting options with thousands of sports markets, a highly effective risk management system, comprehensive backend capabilities, and much more. The online casino offering holds a world-class suite of titles from the most famous casino providers.
"We are delighted with the opportunity to work together with MTN Group Limited in bringing our market-leading solutions to their new brand. Together, we will look to quickly capitalize on our advantages and corner the market until we can be considered the gold standard for sports betting in Africa!" – Eli Moscovich – B2B Director
This collaboration represents Delasport's entry into another regulated jurisdiction, continuing the company's international development strategy. Delasport's world-class technology solutions are tailored to fit big and small operator's needs. With unmatched expertise in trading and risk management, KYC and Anti-fraud, and the highest standards of regulatory compliance, Delasport's partners consistently achieve rapid growth, enhanced brand loyalty, and record revenues.

Why your next million players are in MEA and Turkey, and how to access them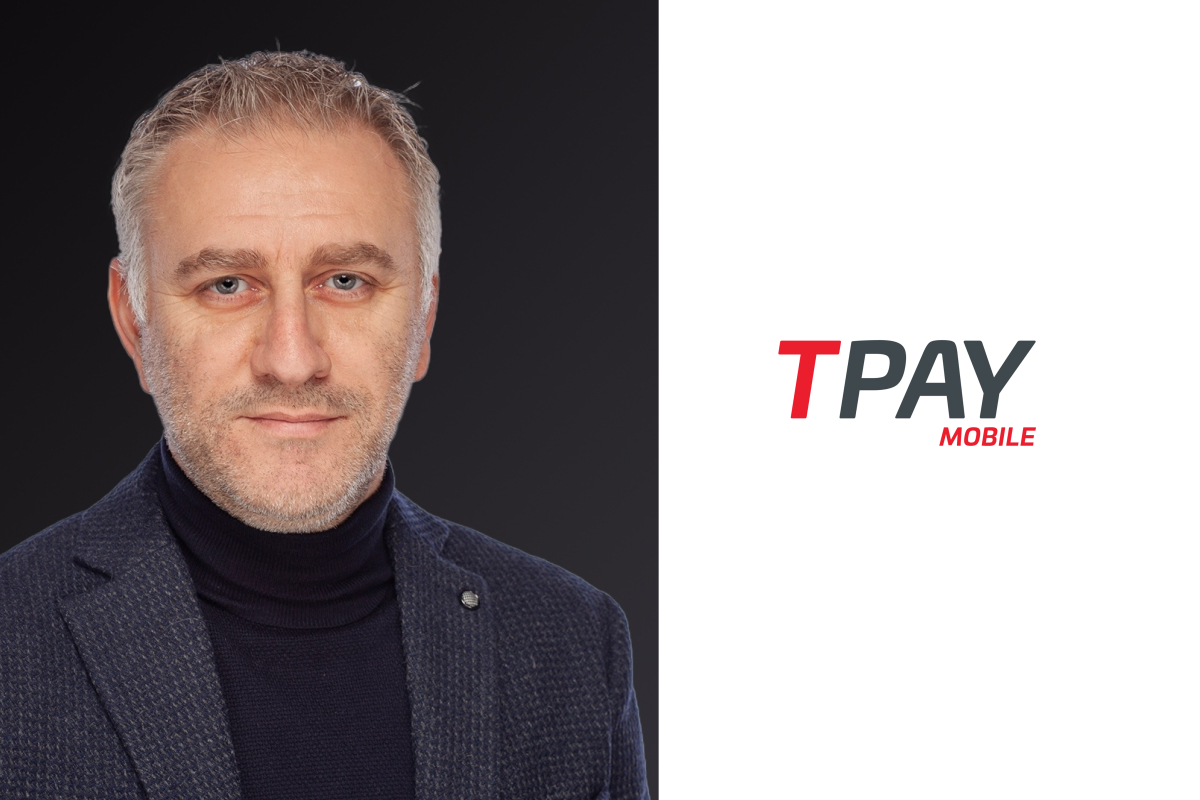 Reading Time:
4
minutes
Onur Ergüney – Director of Global Partnerships for Gaming & e-Sports, TPAY MOBILE
COVID 19 has been the catalyst for the biggest transformation to people's lives in recent history. Little else has brought on such seismic shifts in the way people work, play, communicate and live, since the creation of smartphones themselves.
The fourth industrial revolution has arrived faster than anyone could have predicted, especially in the Middle East and Africa (MEA) and Turkey. This combined region has a population of over 1.6 billion people, a fast-expanding middle class, and, through the power of mobile technology, is more connected than ever.
A long-standing barrier for scaled-up mobile games distribution in the region – the lack of access to banking infrastructure for subscriptions and the purchasing of games and in-app-purchases (IAPs) – is falling fast. By 2025, 834 million people across MEA will be mobile internet users, and through direct carrier billing (DCB) technology and eMoney wallets, they will have the freedom to spend on gaming like never before.
Untapped opportunity
A relatively untapped marketplace of a billion+ potential players is powering up and set to flip your revenue forecasts upside down if you play your cards right. In the Middle East and North Africa (MENA) for instance, the games industry is currently valued at $4.5 billion according to Frost & Sullivan. That may be just 4% of the global total, but, it is the world's fastest-growing region, with a year-on-year growth rate of 25%. On a grander scale, MENA makes up 80% of this growth whilst the other 20% is amassed in Sub Saharan Africa. According to one prediction from GSMA, the region will count for 709 million individual SIM connections by 2025.
In other words, Mobile is everything across the MEA and Turkey, and this should be explored as your next frontier of growth. However, you need to know how to access it.
Access is key, and access is different
Accessing these new markets isn't simply a case of re-branding what has worked in the past. Your games may well be attractive in these new markets but the systems and processes that power them, and importantly, monetise them, won't be the same. There are different rules and regulations for advertising, for example, and variations on what purchases or transactions do and don't constitute gambling. Direct debits for app stores or card payments for IAPs are not common practice in these territories. Across the 20+ countries that make up MEA and Turkey, there is a rich tapestry of cultural differences that result in different ways of purchasing digital goods like games.
Establish partnerships to access these players
To turn your players into payers, the best advice I can give is to establish strategic partnerships – find experts on the ground that can work with you. You are no longer just a games publisher, with your partner network you become a FinTech, a games publisher, a games developer and even an evangelist for a new world of mobile gaming. Ecosystems are everything.
The global language is APIs, not Esperanto
Each territory has its quirks and opportunities, and only by having knowledgeable inside help will you be able to truly navigate the differences in approaching sales and distributions of your titles. Understanding the common services in territories is key for traction, an example being that the Middle East has widely adopted DCB (Direct Carrier Billing) for mobile payments and subscriptions in recent years, whereas mobile wallets are the transaction tool of choice in Subsaharan Africa.
Games developers want simple integrations that cover the back-end systems. If you find the team that can provide that, they will keep up with evolving regulations in new territories, keeping your games online. This allows you to do what you do best: making high quality, desirable games.
Games publishers expect great user flows. What makes games more interesting than other e-commerce platforms is that they are live systems. The user makes purchase decisions in real-time, while remaining within the game. This is also what creates complexity when it comes to transactions, but there is an answer. The key is to integrate a seamless payment flow within the game, minimising player disruption.
Find an ecosystem that works across borders. One thing that is global is the API. If you want to successfully break into these emerging markets, you need to build a partnership network that understands the intricacies of these technologies.
Should you wait?
Simply put, no.
Sub-Saharan Africa is the fastest-growing market of all for mobile-penetration, it would be an oversight to not properly explore the MEA and Turkey as a key element of future games monetisation for the future.
MEA and Turkey host a relatively untapped market for games publishing and eSports monetisation, not to mention a fast-growing pool of local influencers – now is the time to make inroads into the gaming sector in such markets. It has been said that the early bird catches the worm – this wisdom is just as true today.
The previously non-existent infrastructure required to sell and monetise mobile games has been replaced. Suddenly, the opportunity is there for the taking. Venture into these new territories, and the partnerships you form now will help grow your company and its market share exponentially, by creating opportunities to engage new gamers. Whilst boosting your business into the next 50 years, you have an opportunity to entertain many millions of people who are fast to become your next loyal, player base.
NSoft on iGaming industry in Africa: Raising the stakes in Africa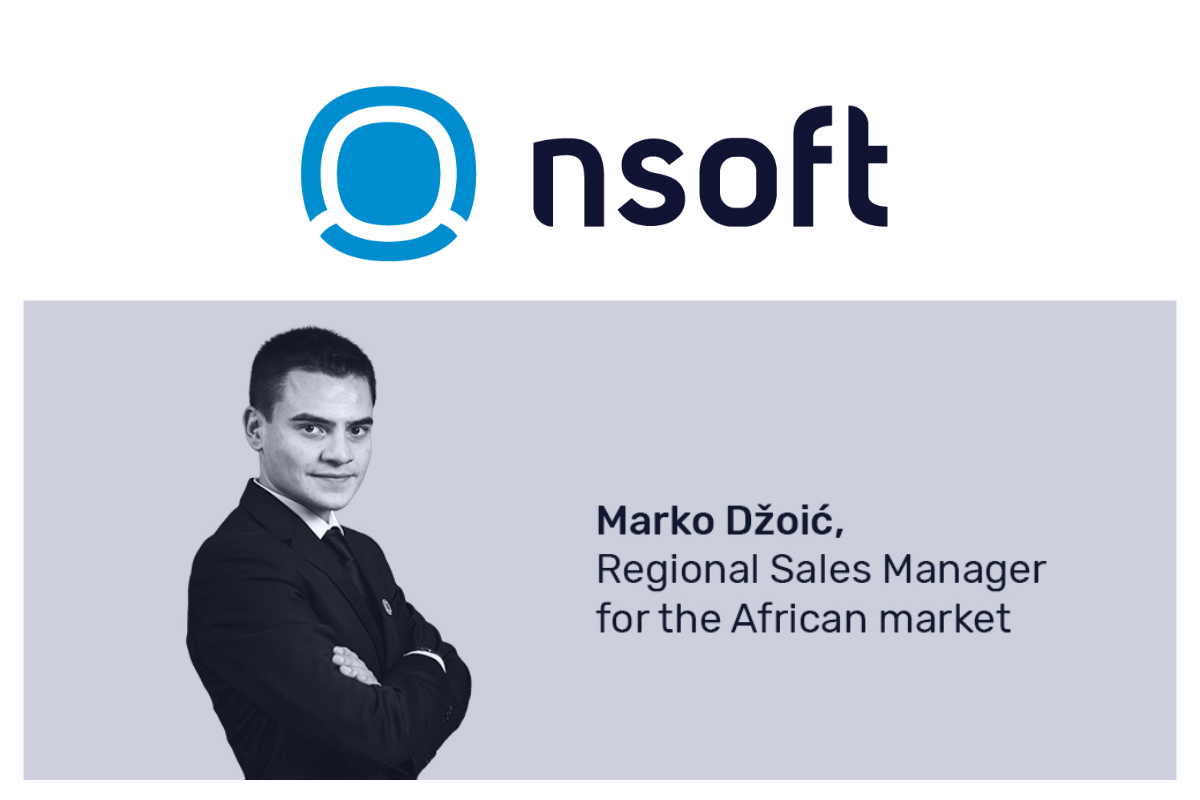 Reading Time:
4
minutes
The African continent is the future of the global economy in every aspect and the rising star in the iGaming industry.
Sub-Saharan Africa is home to more than 1 billion people, half of whom will be under 25 years old by 2050. It is a diverse region offering human and natural resources that have the potential to yield inclusive growth in the area, enabling Africans across the continent to live healthier and more prosperous lives.
"Today, we can proudly say that NSoft has a footprint across the globe with 150+ of customers worldwide. NSoft's rich experience in retail is certainly an important asset for the African markets due to the popularity of land-based betting operators and preferences of its players," explains Marko Džoić, NSoft's Regional Sales Manager for the African market.
Africans are very enthusiastic about sports, and the interest in sports betting as well as online games is fast growing with the expansion of mobile internet connectivity. According to recent research on Africa's betting market, the sports betting industry was estimated to be worth $ 37 billion in 2018 and could reach near $100 billion during this century. Roughly 60 million Nigerians between the ages of 18 and 40 are involved in active sports betting. On average, these punters spend around 3,000 Naira (about $15) every day on bets.
"Despite the issues caused by the COVID-19 pandemic, most African countries have managed to boost betting worth even in 2020, and that growth will continue this year since we'll have more sport events combined with much better access to the internet. We are very optimistic, adds Marko.
Opening new markets in Africa
Africa is the rising star in the iGaming industry and a high-growth market for which the understanding of new technologies is essential for future development. Beyond developing games and applications, NSoft must comply with the regulations, tax policy, and follow security protocols. This varies from country to country. The number of African countries adopting a regulatory framework is on the rise, which is crucial to the industry.
"Before the COVID-19 pandemic, Africa had most of the gambling revenue in the land-based betting business, but due to all of the restrictions caused by lockdowns, now we can clearly see a growth of the online channel. There is an increased number of Africans moving from USSD and SMS betting to standard online betting as we have in markets across Europe and Asia," stated Marko.
Ethiopia is the largest and most populated country in the Horn of Africa, home to more than 100M people, and it was the next step for NSoft.
Commenting on opening a new market in Ethiopia, Marko adds: "As a result of good market research and recognizing the potential of the Ethiopian market, we signed the first retail agreements in Ethiopia back in September 2019. Since the internet penetration was very low, we focused on the land-based that is supported with our amazing Web-code generated option for boosting retail business. That was the right move to do, and now we see first clients that are going completely online. My colleague Davor Konjevod is leading Ethiopian clients, and currently, we are working on new projects that will definitely establish us there as the market leaders."
Doing business during the COVID-19 pandemic
The COVID-19 pandemic lockdowns encouraged NSoft to strengthen its online presence.
Explaining the power of NSoft's unique retail solutions combined with our online presence, Marko emphasizes: "Today, one year after the beginning of the COVID-19 pandemic on the global level, we have managed to sign new retail deals in Madagascar, Swaziland, the Central African Republic and South Sudan. Hopefully in June, I will be visiting DR Congo to sign new contracts. All of this is the result of dedicated teamwork between our Sales and Development divisions. We're working on products that are rising stars in Africa – draw-based games like Lucky 6 and our amazing comprehensive Sportsbook software solution, including Pre-Match Betting and Live Betting.
Marko added that many NSoft's clients aim to transition from retail to other channels during the collaboration.
"We are making that transition possible. I hope to see very soon the first tickets played in the last few African countries where we don't have our presence now," Marko concluded.
Stepping up with satellite stream solution
Africa's low internet speed coverage represents one of the main issues for betting operators around the continent. This has led to NSoft adjusting its products for the satellite stream solution. The fast delivery of its top tier product, draw-based game Lucky Six, through satellite streaming has made this game now available even in locations with low internet speed and poor connection, such as Africa. This solution is an answer to growing customers needs in retail who are facing troubles with an internet connection. The satellite stream is performed via shared channel and with no additional fee for the satellite steam service. Operators' investment is at a minimum and only requirements are a satellite dish antenna and a receiver.
Plans for the future – converting land-based to mobile
While the African gambling market was dominated by land-based betting operators so far, the number of online players has been growing quickly with the spread of smartphones and mobile data coverage. One of the pillars of NSoft's constant progress is listening to our clients, which gives us important feedback and helps us make new better products as well as update existing ones to keep our clients and punters satisfied.
Marko adds: "Clients not only give us their opinion on the products, but they also serve as a bond between NSoft and punters. Where there is a market gap, we are here to listen and develop something new. This was the case with our Lightning games – a new category of virtual games offered in our portfolio. NSoft's most desirable games Lucky Six and Roulette have been totally revamped and adapted for web and mobile usage. They are easy to play, fast as lightning and provide the possibility for players to win big. More and more Africans are discovering the joys of sports betting on the move and they will surely do the same with online casino games."
SuperSport scores FIFA World Cup 2022™ Pay TV rights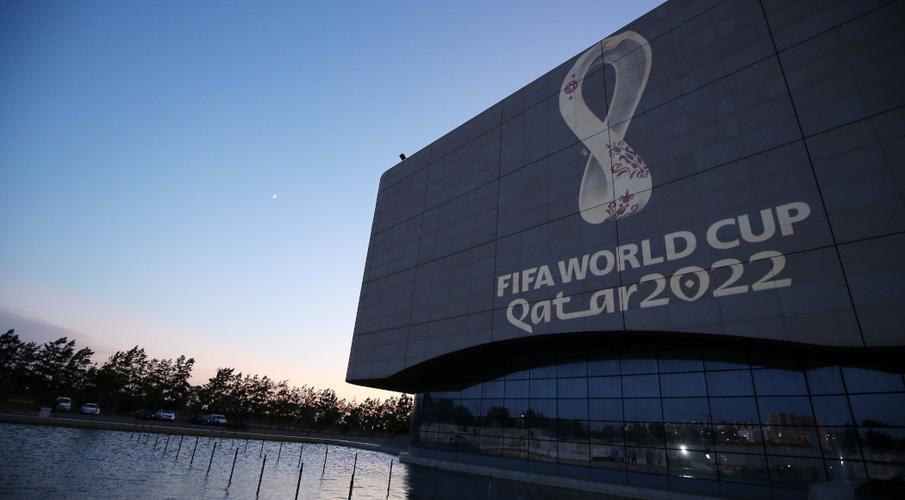 Reading Time:
< 1
minute
All 64 matches of the FIFA World Cup 2022™, to be held in Qatar, will be broadcast live on SuperSport
JOHANNESBURG, South Africa – All 64 matches of the FIFA World Cup 2022™, to be held in Qatar, will be broadcast live on SuperSport (www.SuperSport.com) after the World of Champions concluded a broadcast deal with FIFA.
This continues SuperSport's long-standing association with football's governing body and reaffirms SuperSport as Africa's home of world football. SuperSport's pay-TV broadcast rights extend to all platforms across sub-Saharan Africa and represent even more opportunities to provide fans with compelling live content.
High Definition coverage will be across multiple channels with expert analysis, in-depth digital offerings, supplementary programming, and much more in keeping with the grand scale of the event.
To be contested by 32 teams, including champions France, the World Cup will be held for the first time from November 21 to December 18, and the first to be held in one city.
The FIFA acquisition sits alongside SuperSport's already substantial offering that includes all the major football leagues from around the world.
"This is fantastic news, especially after the success of the 2018 tournament, a fitting celebration of the beautiful game," said Marc Jury, Chief Executive of SuperSport. "The FIFA World Cup™ always excites fans and the kick-off times will be most convenient for our viewers, given friendly broadcast time zones."
Get DStv Premium to watch all the local and international football action: https://bit.ly/3dJbGDc.
SOURCE: SuperSport