AC Milan To Join Sports Crypto Movement With Launch Of $ACM Fan Token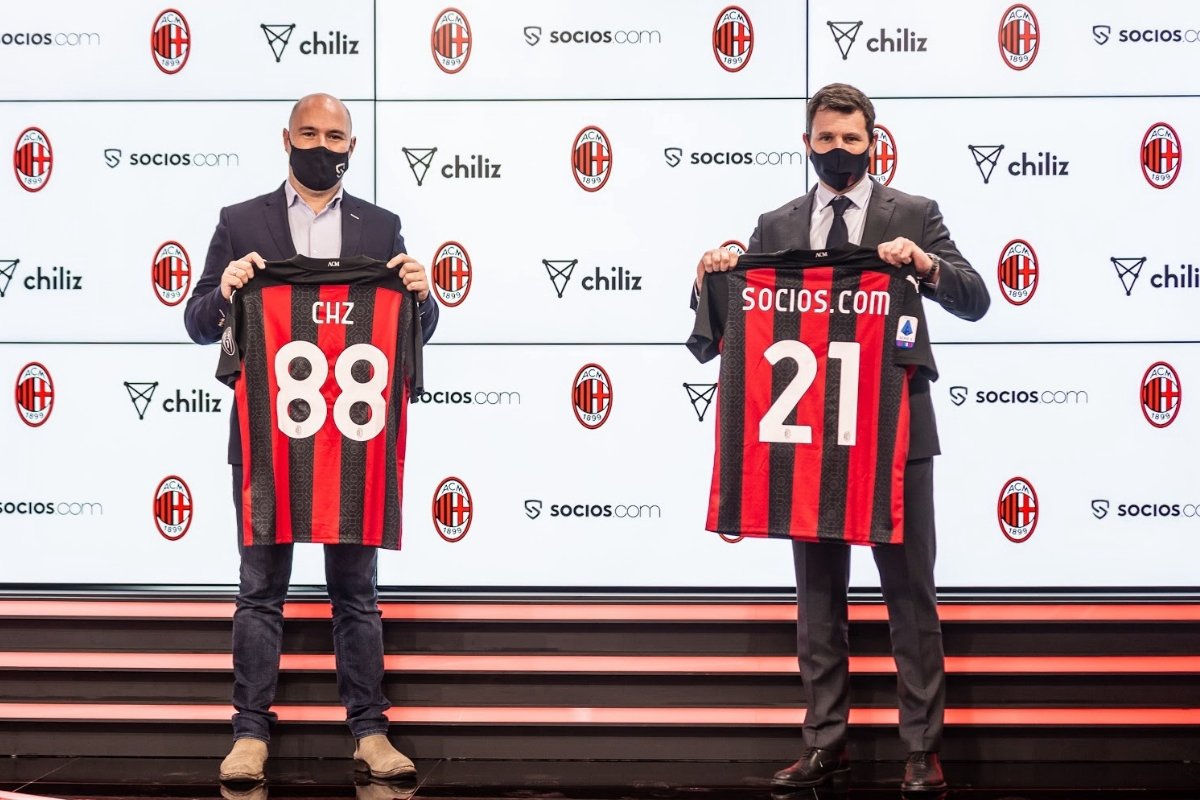 Reading Time:
3
minutes
Italian football giants AC Milan, in partnership with fintech blockchain company Chiliz, have announced plans to launch an $ACM Fan Token on the fan engagement and rewards platform Socios.com in the coming weeks.
AC Milan are among the most successful clubs of all time, with 18 FIFA and UEFA trophies to their name in addition to 18 Serie A titles and a massive global fanbase estimated at 450 million, including a significant following throughout Asia.
$ACM Fan Token owners will be able to access a wide range of benefits including the right to vote in multiple club decisions each season, VIP rewards & experiences, exclusive club and sponsor promotions, games, competitions and 'super-fan' recognition.
The club joins a list of 19 major sporting organizations who have partnered with Socios to launch Fan Tokens, including FC Barcelona, Juventus, Paris Saint-Germain, AS Roma, Atlético de Madrid, Galatasaray and Trabzonspor. Leading esports organizations Team Heretics, NAVI, OG and Alliance have all launched Fan Tokens on the platform, while UFC have signed a global fan engagement agreement and fellow MMA organisation the Professional Fighters League will launch a Fan Token in the coming months. More major clubs are set to launch Fan Tokens in the near future.
Notable examples of fan engagement through Socios include fans of Apollon FC choosing the first team for a friendly match and the club's home and away kit for the 2021/22 season. Juventus fans chose the club's new goal celebration song, decided on a limited edition redesign of the iconic 'J' logo and the first team bus for the 2020/21 season. Supporters of FC Barcelona placed a unique fan designed artwork at the heart of the Camp Nou dressing room, Roma fans delivered questions direct to head coach Paolo Fonseca in a live press conference and PSG fans chose a unique message for the captain's armband as well as voting on their end of season awards through the app.
Powered by the utility token Chiliz $CHZ, Socios is one of the most active non-financial, consumer-facing mainstream blockchain products in the world. In just over a year it has been downloaded by more than 450,000 people, over 14M Fan Tokens have been sold, and over 700,000 votes registered on the blockchain. In total, Fan Tokens have generated over $30M USD for clubs and partners in a little over 12 months. In late December and early January several Fan Tokens were listed on major global exchanges driving significant activity, with $PSG and $JUV trading volumes hitting a 24 hour high of $300M in late December.
Fans who purchased 'Milan Devils' Tokens using Socios pre-sale feature Locker Room will have their tokens transformed into $ACM Fan Tokens upon launch. Locker Tokens for Manchester Blue and The Galácticos have sold out.
Casper Stylsvig, Chief Revenue Officer of AC Milan said: "We are happy to join hands with Socios and welcome them to our family as a global partner. This partnership allows us to give our 450 million fans across the world another exciting way to interact with AC Milan, which is particularly important under the current circumstances created by the Covid-19 pandemic.
"As an innovative Club, one of our focus areas is modernization and this partnership helps us complete another important step in that direction."
Alexandre Dreyfus, CEO and Founder of Chiliz and Socios said:  "I'm delighted to welcome AC Milan and their 450 million fans from across the world to Socios.
"Fans of the I Rossoneri  will be able to enjoy unprecedented engagement with their favourite team, influencing the club in polls, accessing VIP rewards, exclusive promotions, chat forums and much more.
"The AC Milan partnership is a great start to a year in which we will work harder than ever on our mission to fully establish Fan Tokens as the ultimate fan engagement tool and as a powerful new revenue generator for the sports industry."
VAIOT, KuCoin Labs jointly launch crypto-regulation think tank supported by industry experts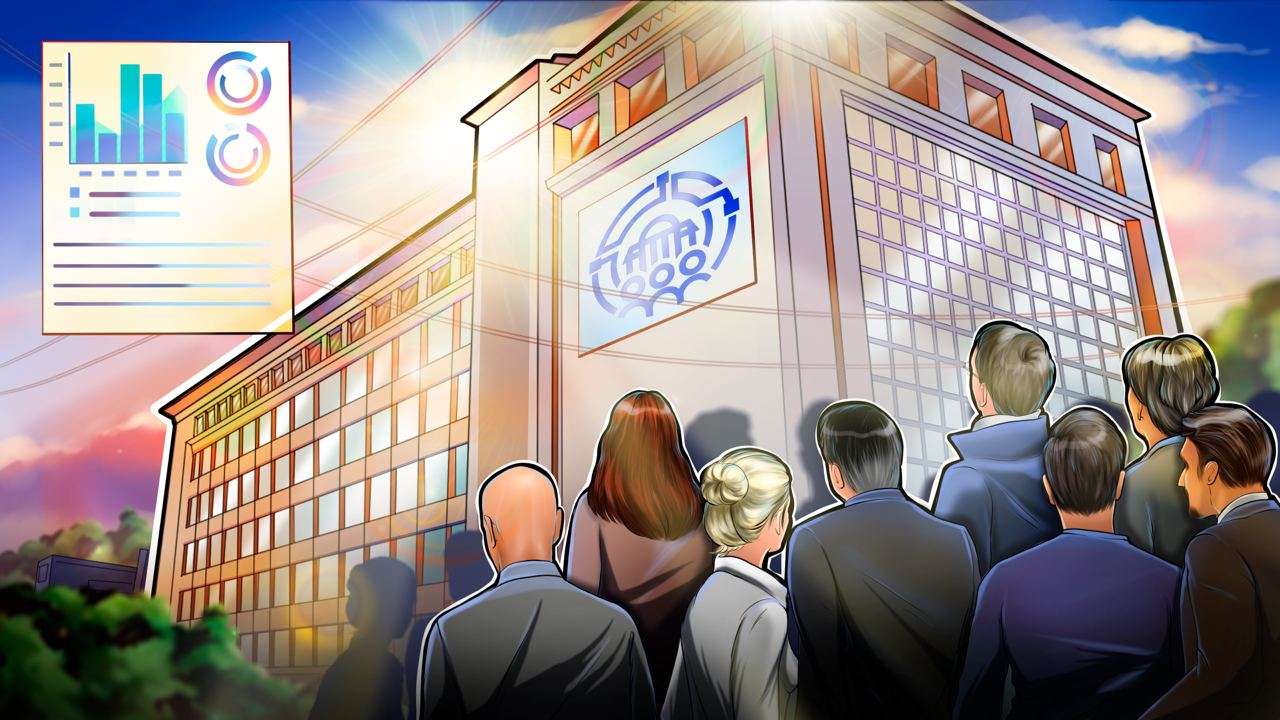 Reading Time:
3
minutes
VAIOT, the developer of AI-powered digital services for businesses and consumers, launches the Digital Assets Regulation Institute (DARI), fostering forward-thinking regulation informed by the know-how and perspective of companies operating in the crypto space. VAIOT's $VAI token remains one of the earliest digital assets to be issued within a regulated framework. The company is also among the few to have returned every penny to its investors after it was hacked for $2 million in January.
With the collapse of FTX—the former symbol of legitimacy in digital assets—many blockchain enthusiasts fear investors will step away from the industry. But 58% of institutional crypto investors plan to raise their allocations over the next three years, according to a recent Coinbase report, pointing to a long-term view of the asset class even though prices remain low. There will, however, undoubtedly be a shift toward regulated digital assets with long-term potential. As governments bolster their nascent regulatory infrastructures—ranging from MiCA, the EU's new crypto-assets regulatory framework, to various U.S. initiatives—it's crucial they consult with industry practitioners on how to make them effective and ensure the protection of retail investors.
Regulated since September 2020 under strict Maltese legal scrutiny and with oversight exercised by Grant Thornton, a leading accounting and advisory firm, VAIOT positions DARI at the forefront of shaping regulation. The think tank will gather relevant stakeholders, ranging from regulated companies and projects seeking regulation to consulting firms, financial and security auditors, accounting companies, law firms, and VCs, to conduct extensive research and produce reports that will inform government policy across the globe.
VAIOT's DARI is co-founded by KuCoin Labs, which brings significant experience in research and incubation of Web3 projects based on a strict selection criteria and vetting process. KuCoin Labs is known for gathering both internal and external leading market experts from different project development segments. DARI is also supported by a group of experts, including members of Grant Thornton Malta's tax, regulatory, and compliance practice.
At DARI, an interdisciplinary body of experts representing the point of view, know-how, and experience of industry participants will create ready-to-implement gold standards and best practices for crypto regulation. Specific working groups will develop reports and conduct focus groups from the perspective of retail investors to ensure policymakers take into account the perspective of every token holder when crafting regulation. DARI will offer up a unified body of knowledge easily accessible and implementable for any company in the industry to utilize. Projects seeking to be regulated will be able to participate in consultation and incubation with DARI's institutional partners, and the institutional partners will act as consultants for the think tank.
DARI invites companies, experts, and institutions in the crypto industry to join the initiative. Requests and inquiries should be sent to [email protected] .ai.
"No one cares about regulation during a bull run when money is being tossed around and investors are making massive gains," says Pawel Andruszkiewicz, COO of VAIOT and President of DARI. "It's when everything crashed and burned a few months ago that people came to understand the value of companies, like VAIOT, that comply with stringent regulations. It's our goal at DARI to ensure effective regulation is at the forefront of the way we think about this industry going forward."
"We've been hearing about governments working on regulation for digital assets for years now," says Wayne Pisani, Partner and Head of Tax, Regulatory and Compliance at Grant Thornton. "But part of the problem is it's being developed behind the scenes. Effective regulation requires bottom-up initiative, where companies and entities working within regulatory frameworks can share their opinions and expertise with regulators in a public manner. That's what DARI is aiming to bring to the industry."
"It is particularly crucial to join as strong an industry force as possible to ensure an optimal development condition for future crypto builders and users," states Lou YU, Head of KuCoin Labs, and vice-president to DARI. "We hope to create regulatory synergies among countries and markets, shouldering the fundamental ideologies of crypto but also making them relevant and tangible to all participants. DARI will put efforts into the submission of an official proposal to the European Commission, and is enthusiastic about engaging in regulatory hearings with the relevant European institutions."
Symplify and nChain Announce Groundbreaking Partnership in Responsible Gaming and Blockchain Technology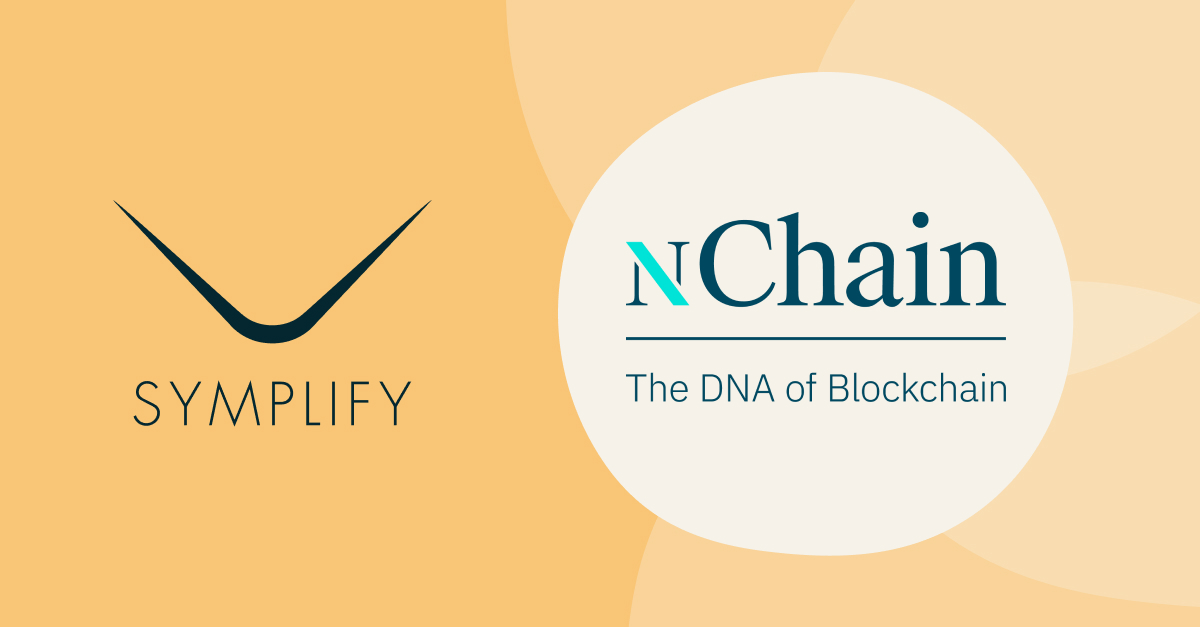 Reading Time:
2
minutes
Symplify and nChain are thrilled to announce a strategic partnership aimed at revolutionising the world of responsible gaming using blockchain technology. The two companies will collaborate to develop cutting-edge solutions that will bring an enhanced layer of efficiency, security, and transparency to the industry.
Symplify is a market leader within the iGaming industry and a provider of customer experience, CRM engagement and onsite personalisation solutions. nChain will reinforce Symplify's product offering as a leading innovator in Web3 and enterprise blockchain technology. Together, they will combine their unique strengths and capabilities to deliver innovative products that will transform the way businesses will operate in the iGaming space.
Both companies are committed to driving social impact through responsible gaming practices, and they are leveraging the power of blockchain technology to create a safer and more secure environment for online gaming.
"This partnership represents a significant milestone for Symplify and nChain," says Robert Kimber, CEO of Symplify. "We believe that the collaboration between our two organisations will accelerate the development of groundbreaking responsible gaming solutions that will drive the adoption of this technology across diverse industries, and markets. By combining our expertise in responsible gaming solutions with nChain's cutting-edge blockchain technology, we can ensure that players can enjoy online gaming with confidence, and peace of mind."
nChain Group CEO, Christen Ager-Hansen, echoes these sentiments, stating, "We are thrilled to partner with Symplify, as their experience and success in the gaming industry will complement our blockchain expertise, and together, we can create a new standard for online gaming. Our partnership in responsible gaming is only the beginning of our collaboration. We are already looking into other possibilities that will unlock new opportunities for businesses to realise the full potential of blockchain technology."
Symplify, powered by nChain, is providing a security layer that is only possible with immutable data and transparency of all transactions. The partnership will focus on developing solutions that solve some of the biggest challenges facing online gaming while accelerating blockchain adoption. These solutions will include improved data privacy, secure digital identity, smart contracts, and traceability, which will help prevent fraud and money laundering.
Additionally, smart contracts can be used to enforce responsible gaming practices, such as self-exclusion and time limits. This will empower players to stay in control of their gaming activity and mitigate the risk of developing problem gaming.
The alliance between Symplify and nChain is a major milestone for the gaming industry, and it will benefit both players and operators alike. As blockchain technology continues to evolve, we can expect to see even more groundbreaking solutions emerge to enhance the safety and security of online gaming.
First tabletop role-playing game on the blockchain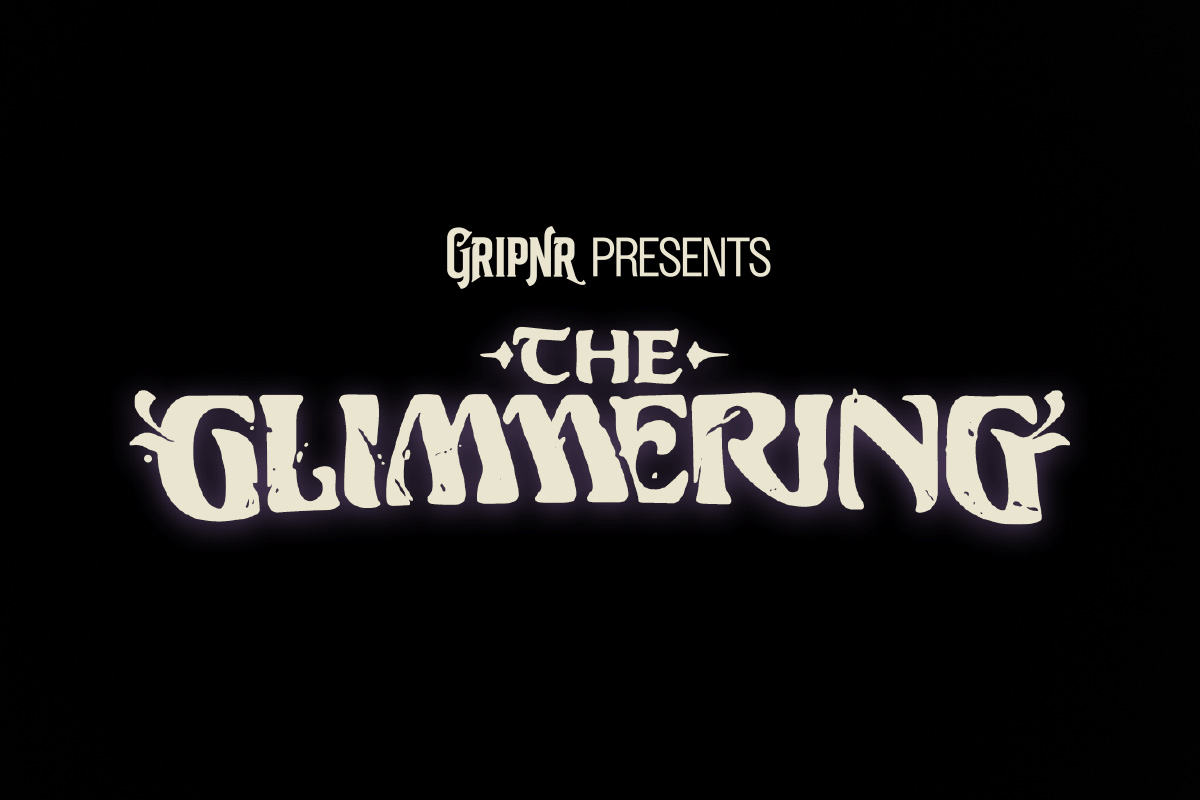 Reading Time:
2
minutes
On March 30, GRIPNR will launch  The Glimmering, a next-generation TTRPG experience designed to be played with Genesis Collection NFT heroes that let players' character progress live on the blockchain.  The company over a three-day period will mint phase two of its collection of characters, available for 250 MATIC (which gets one much more than a jpeg), to play on-chain. Unlike countless NFTs that mint with the promise of "future utility," players will take their freshly minted characters and schedule sessions to play The Glimmering starting the same day (this hasn't been done before).
Recently it was announced that a strategic partnership with famed NFT collector and evangelist Jimmy McNeils, a.k.a. j1mmy.eth to bring several of his Mutant Apes (Bored Apes who have been mutated by Mutant Serum) to The Glimmering as villains in the game. The collaboration will be celebrated with a future Glimmering Mutant Ape derivative collection.
The Apes will be reimagined by GRIPNR Lead Artist Justin "Angryblue" Kamerer and will be included in future adventures of The Glimmering game. Owners of the Glimmering's Genesis Collection of heroes will be given first dibs to mint the Glimmering Mutant Apes, when they're released in the spring of 2023.
The Glimmerings takes place in a tiny corner in the far north of a world called Asuwa in the Moonstone Empire. It's a world that thrums with magic. Danger lurks everywhere in the world of Asuwa; but fame, glory, and riches wait for those willing to take the risk. The first six adventures of The Glimmering will be available for character levels 1-3 and rooted in a modified version of the 5th Edition ruleset, players already familiar with D&D can easily transition to The Glimmering without learning a new system.
Using the Polygon blockchain, all games will be logged, and players can track character development, loot, and campaign progress transparently. As players' characters level up through gameplay, each character's artwork will morph visually over time based on in-game outcomes, allowing NFT holders to influence their own rarities. Digital collectibles allow players to resell characters, weapons, armor, treasure, and other items acquired through play or purchase.
The team creating the world of The Glimmering are some of the best in their respective industries, including game design, art, technology, and storytelling.  GRIPNR is a New Orleans-based web technology company bringing tabletop games to the blockchain.  Its mission is to preserve the magic of classic TTRPGs while expanding player capabilities beyond the traditional gaming world and onto the blockchain.