England vs India: Paytm First Games Fantasy Prediction: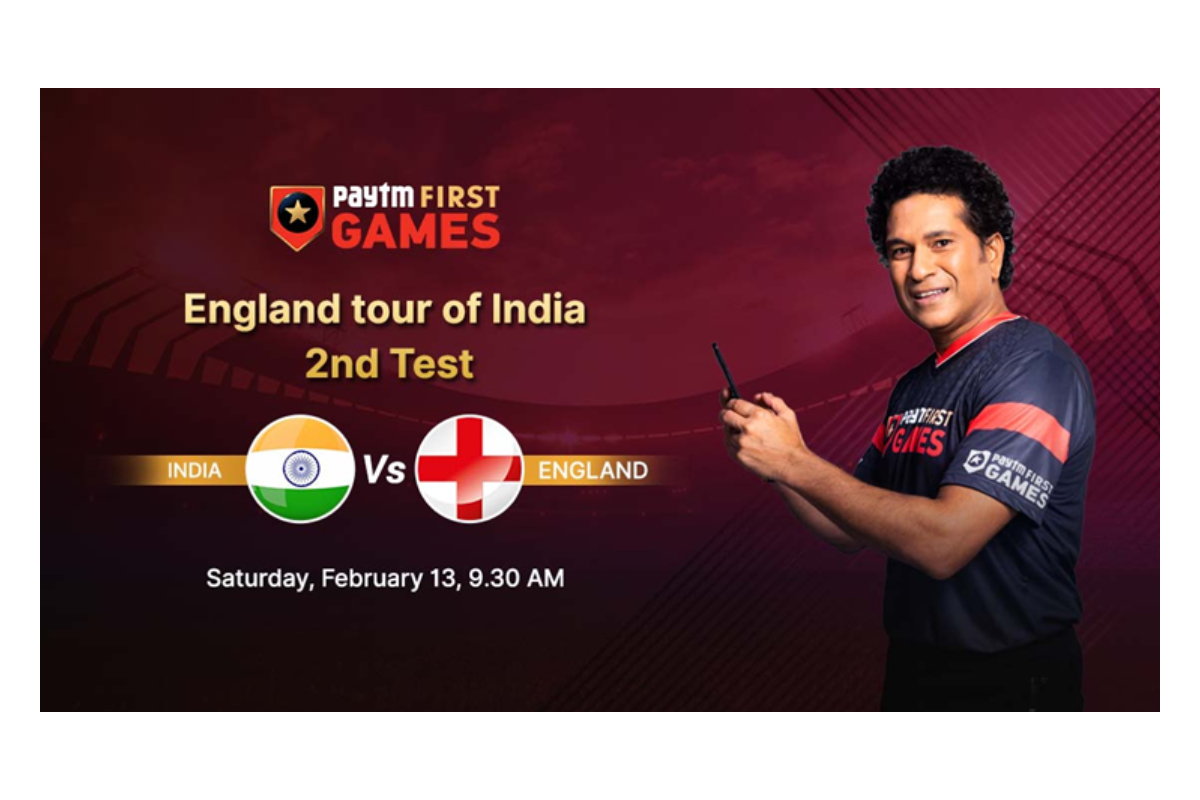 Reading Time:
2
minutes
In the last Test match, India won by 317 runs. R Sharma and R Ashwin scored centuries in batting. V Kohllii, R Pant, and A Rahane scored half-centuries. R Ashwin and A Patel performed extremely well in the bowlers. In this match, there is a possibility of replacing S Gill with KL Rahul. The batsmen failed completely in England's team. No batsman could stand the ground. In bowling, M Ali, J Leach, and O Stone were successful. This match will be with the pink ball.
Details of England vs India: Paytm First Games Fantasy team predictions:
The 3rd test match of England tour of India pits England against India which starts on Wednesday, February 24th at Sardar Patel Stadium, Motera, Ahmedabad.
Time: 2:30 PM IST
Average score at venue: 338
Pitch Behaviour: Batting (Best suited for spinners)
Weather Prediction: Clear Sky
Temperature: Around 35 degrees Celcius
Probable XI: England
J Root, R Burns, S Braud, B Stokes, J Leach, D Sibley, O Pope, J Archer, B Foakes, M Ali, O Stone
Top Picks for England: J Root,M Ali, B Stokes, J Leach, D Sibley
Probable XI: India
V. Kohllii, A Rahane, C Pujara, R Pant, R Ashwin, KL Rahul, R Sharma, J Bumrah, M Siraj, I Sharma, A Patel
Top Picks for India: V. Kohllii, R Sharma, R Pant, R Ashwin, A Patel
Suggested Paytm First Games Fantasy Team
WK–R Pant
Batsman–V. Kohllii, J Root, R Sharma, A Rahane
All Rounder – R Ashwin, M Ali
Bowler – J Bumrah, J Leach, A Patel, O Stone
Best Captain Picks – V. Kohllii, J Root
Best Vice-Captain Picks – R Sharma, M Ali
With the rise of fantasy games the true winner is always the fan. Our goal is to create a hub for Fantasy Sports fans, which would help users in covering a vast variety of factors and formats required for the matches. This would act as a one-stop – service for fantasy cricket audience to understand data, statistics, and information for their needs. The data and statistics covered above is for understanding purposes and is the hypothesis of how we believe the game would evolve. This may not be always correct and we recommend user discretion. Certain states in India do not allow online gaming and in the interest of our fans, we suggest to have their respective local jurisdictional laws checked before playing fantasy games.

Flutter Entertainment opens new £15m technology and innovation hub in Leeds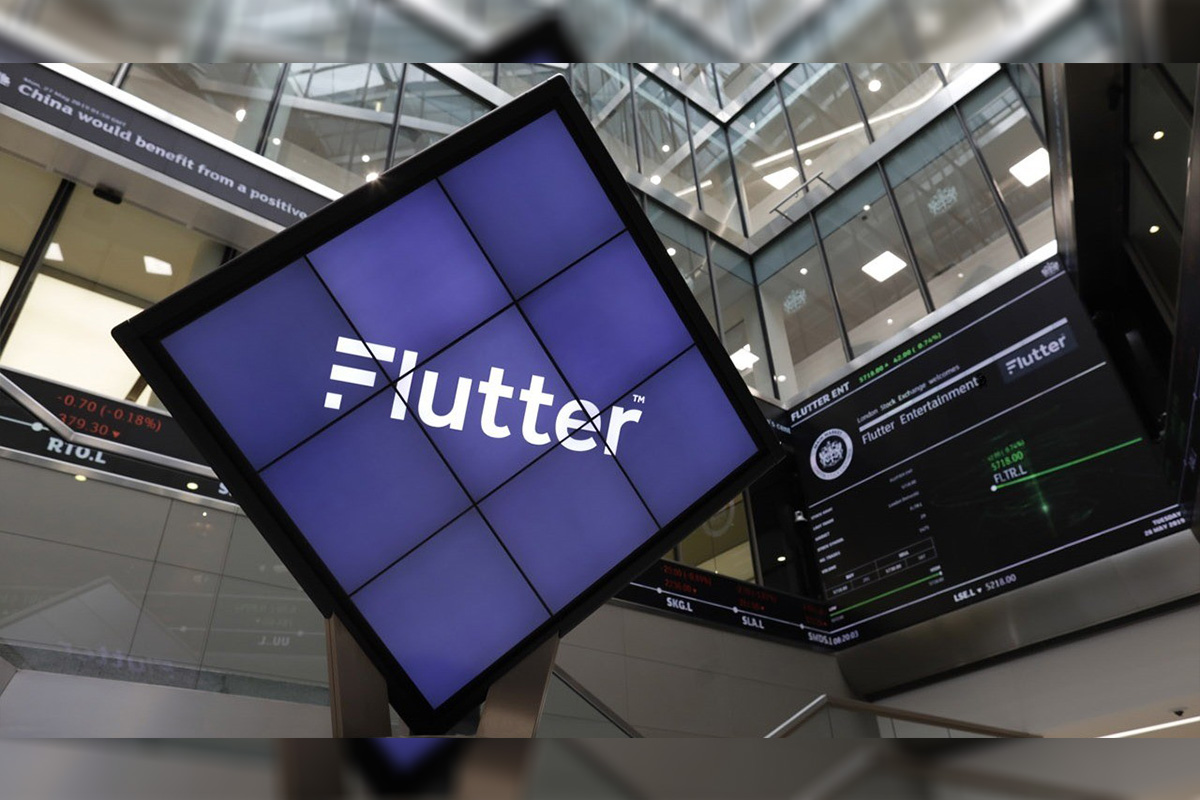 Reading Time:
2
minutes
Flutter Entertainment's new £15m UK technology and innovation hub in Leeds is now officially open to colleagues from across its UK and Ireland and International divisions.
Designed by MEPC, the state-of-the-art workspace is home to 1700 colleagues and comprises 136,000 sq. ft of flexible space across eight floors at 4 Wellington Place in Leeds Dock – a thriving community for the media, technology, and creative industries. It has been built to the highest environmental standard, achieving a BREEAM Excellent rating on completion and includes a range of accessibility and sustainable features, meeting the WELL building standard, which aims to make the work environment healthier for colleagues.
The hub will act as a centre of excellence in technology and innovation for Flutter brands operating in the UK and Ireland, helping to drive innovation across the Group through the development of industry-leading digital products for consumers across the world, while providing highly-skilled jobs and a sizeable local investment in Leeds and the surrounding Yorkshire region.
The new site will be home to more than 800 technology professionals working in key functions such as its Global Sports Trading Platform, Digital Infrastructure, Platform Services, and Information Security. It will also include several unique attributes, including:
Seventh and eight floors dedicated solely for social activities between teams;
IT 'vending machines' for certain equipment to free up resource and time for IT colleagues;
£1m investment in VC and AV equipment to promote inclusive meetings between those working remotely and in the office;
Six electric car charging points in the basement;
And break-out furniture items all made from recycled Coca-Cola bottles.
The hub will continue to promote SBG's 'Skills Academy', which offers selected graduates a fully funded MSc in Digital and Technology Solutions from Sheffield Hallam University while they gain in-house experience working with technology teams across the business. To better represent the communities it operates in, SBG has also launched a self-funded version of the government's Kickstart scheme, creating 13 new roles for young people at risk of long-term unemployment. These are spread across business areas and functions including marketing, finance, people, tech and design.
Conor Grant, CEO of Flutter Entertainment UK and Ireland commented: "Our new office in Leeds is our vision for the future of working and we are excited to welcome our colleagues to this modern, agile and flexible workspace. The entire Flutter Group has benefited greatly from the leading technology capabilities we have developed in Leeds through our talented and highly skilled workforce, and this investment demonstrates our ongoing commitment to both the city and our colleagues. We will also continue to be a positive force in the communities we serve, with our Skills Academy and Kickstart scheme offering exciting opportunities for young people to develop their skills."
Things You Need To Know Before Opening An Online Casino In Canada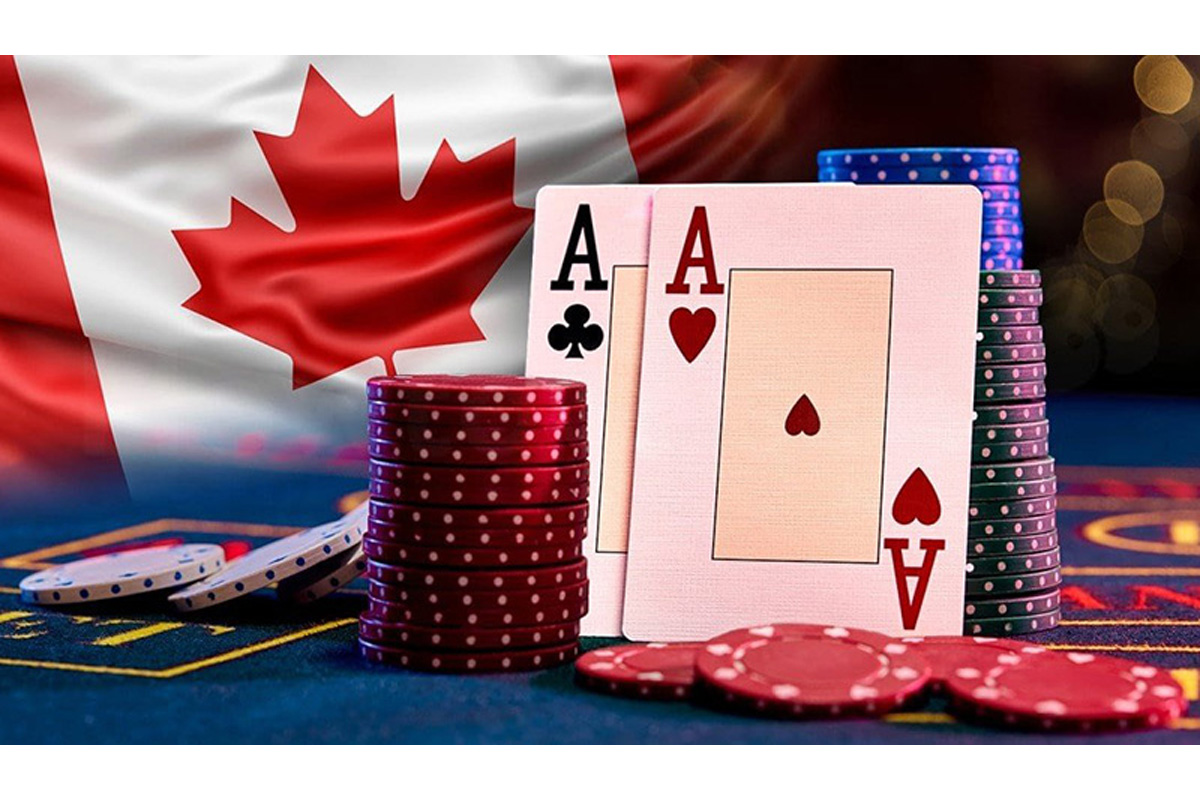 Reading Time:
4
minutes
Casino games in Canada are popular because the sites make it easy for people to safely and lawfully enjoy the experience from the comfort of their residences. The leading online gambling casino is Las Atlantis having signed up a bonus of 280% up to $14,000 and the leading casino is Jackpot City Casino. A report was done noting that the legalization of gambling generated over 16.1 billion dollars across the state.
Canada is one of the leading countries that have casinos. They have embraced it by having over 100 casinos that accept players from Canada. Development of the online casinos has also brought up an advantage as they are more user friendly and time-saving from the money that they would spend on parking and other amenities would be purely used on the casinos from wherever the players are.
Aspects You Need To Consider When Starting An Online Casino
1. Business Registration In Canada
Before establishing any business the government needs to be notified and this is through the business registration number that will be issued by the Trade Register. It's completed at a territorial level and acknowledging with the local share capital regulations. For you to hack all this you'll need to study and know the laws of gambling in Canada this is crucial. For each province, there are different laws. Once the company is registered the owner must apply for the casino license. For the online casinos a website has to be created and the domain name registered. Then the fun and games can begin.
2. License The Casino
For online gaming operations, there are no special licensing conditions. The Private company operating the Canadian casinos and the government are in charge of the contract conclusion. This license is important because it will allow you to conduct your business online legally. Getting this license isn't cheap as it requires a portion of the startup capital to make this happen, choose wisely where you get your license as some places can be cheap but would not be genuine as the others.
3. Online Software Provider
This is the most important decision to make when starting an online casino. The best providers usually prefer verified operators that have a business license.
When choosing the best software provider make sure you check if it's flexible and customizable software that you can control wholly as the owner of the business. Choose a design that suits you and can also catch the eye of guests.
4. Having A Marketing Plan
Your business solely relies on how you market it to have a huge audience and attract many customers, create a plan for your business and have a promotion plan to get the word out.
Customers need assurance that the business is not only trustworthy but of quality and is verified. A retention plan will also keep the players playing and happy. Creating pop-up ads will also help reach a lot of users.
5. Different Payment Methods
Once you are done attracting the target audience and they are now on the website the registration should be quick and when offering the different payment methods would be convenient and would be able to attract more users. Selecting a trusted payment provider will bring a certain peace to the customers by offering security to their financial transfers. This builds trust and is flexible. Types of payment options are credit cards, e-wallets, cryptocurrencies, and vouchers.
6. A Website
After being issued with a business registration number online casinos require a registered domain name to which the company's website will be. When designing the website you should be keen on certain aspects and make it clear even to the beginners that they will be able to get from what they'll see on the website.
7. A Range Of Exciting Games
To keep the attention of your customer you have to have different choices they can pick. Having one game might get boring and cause them to log out. To run a successful online gaming site having the best selection of high-quality games like roulette, blackjack, poker, slot machines, betting, bingo games, and lotteries. You can find a number of these games on caxinocasino.com. When they are entertained and occupied there's a high chance they'll come back for more.
Benefits Of Playing Online Casino Games In Canada
Canada is home to gamblers as it's legal and has many choices to choose from.
1. Convince Of Online Gambling
Online casino players can enjoy the games from the comfort of their homes.   They just need a fast Internet, a laptop or PC and a smartphone. No more going to crowded casinos and waiting for your turn.
Online casino gambling has been growing over the years to have new features and mobile-friendly browser games.
2. Entertainment
The Internet has become a good way to pass the time and engaging in activities as gambling with the online casinos is fun. Try your luck by placing bets and winning money as a bonus. Brick and mortar casino games have more entertainment value.
3. Choice
Canadian online casinos offer a wide range of games to pick from. When the players have different games to play it keeps them interested and they can spend more time on the sites and that brings more profit to the business. The most convenient one is Betway Casino, which enables players to access it from all over Canada and uses the Canadian dollar.
The games you can choose from are roulette, poker, bingo, and many more.
Bottom line
Canada Online Casinos are the best because of the benefits stated above so try it out and you'll be able to access the sites from your home. A survey shows that Canadians said they have gambled at least once in the previous year. Online gambling still has room to grow even more. So just sit back, relax, log in and place your bets or play a little poker and try your luck today.
Germany's New Online Rules And Regulations For Gambling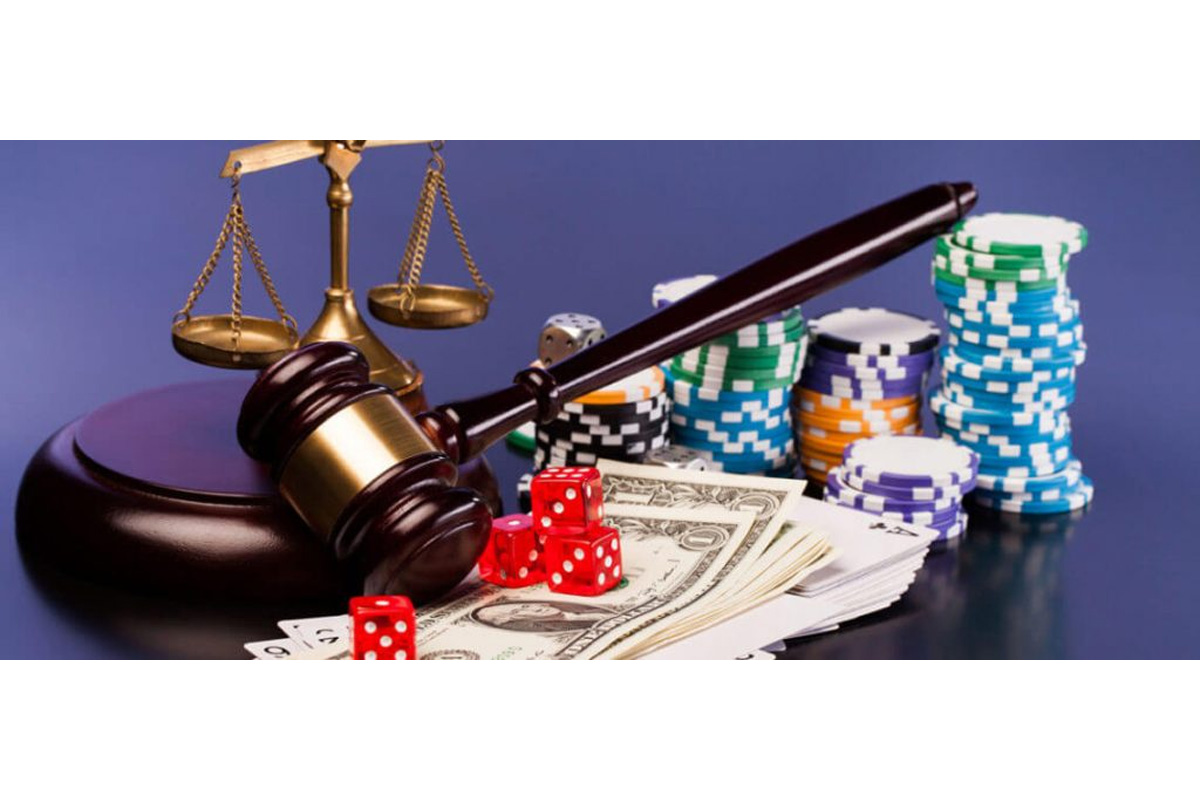 Reading Time:
4
minutes
Germany's gambling has been very strict and complicated. Still, the introduction of the updated Treaty on gambling ("ISTG 2021") on March 12, 2020, gives new licensing possibilities to those in the online gaming industry. This fantastic news will push the current ban on online slot machines and poker that have only been operating out of one state, Schleswig-Holstein. You can study more about it from Wildz online casino. This new treaty will also outline rules on gambling advertising, licensing conditions, and tax rates.
What Are The New Regulations?
Germany's online gaming has been restricted over the past, and changes had to be made hence done by the heads of state in 2020 and come to effect on July 1st, 2021. The restrictions were placed to protect the players and to prevent gambling addictions. Limitations include limits for spin-stakes, strict advertising laws, slot machines restrictions, and limits on in-game sports betting.
1. Account Verification
Players' accounts need to be verified properly and ensure the credentials given are of the player. This will be the work of the provider to check and confirm the details. This prevents fraud and other crimes from taking place. To set up the gaming account, a player shall register with the organizer with further information of first name, last name, date of birth, place of birth, and the residential area. Organizers will then verify the accuracy of the information. A unique feature is that the authority will set up a file to which all providers must report and join. Clients may use other people's identities, but when they get to be verified, it prevents identity theft as those caught are black listed.
2. Slot Machines
Having that, the slot machines were quick to give the game results; they are now required to spin and last for a minimum of 5 seconds, and the maximum stake for each to be capped at €1.00 per game. Any player that wants to play the most popular game will face restrictions on jackpots.
3. Advertising
Although there's a positive side to the new rules placed, there are still minor restrictions. Online gambling platform advertising is not allowed between the hours of 06:00 and 21:00. The German states hope that this restriction will help and not impact the lives of the young generations because they are vulnerable, and these sites may take advantage of them. Also, minors should not be their target audience.
The new advertising law also prevents the platforms from the cross-advertising, meaning they can't promote their casino while the player is playing another game.
Advertisements about online gaming should also not be misleading as well as promotion of gambling. Directed advertising via texts and calls is also limited, according to the new treaty.
4. Sports Betting
A limit has been placed at a maximum of €1000 per month, and they will be monitored by the service providers. Betting is allowed on the outcome of the game and the events that take place. Live betting is also allowed, but the rules are not clear about it yet. Sports betting on the occurrence of illegal behaviour or the sanctioning of unlawful conduct is not permitted.
5. Online Operators
Over the years, the law has been turning a blind eye to the illegal operators who have been operating above the law, but according to the new treaty, they won't be overlooked.
Online operators should update their systems according to the new laws made and ensure they abide by them.
6. Licensing
The regulations around licensing state that companies with licenses will operate across Germany. The permit will be valid for five years.
According to the ISTG, by 2021, private companies can apply for licenses to offer virtual slot machines, sports betting, and online poker. For an online gaming site to be approved, it has to have three aspects: valuable consideration, determination of winnings, and a chance to win.
A new body will be formed that will be based in the German state of Saxony-Anhalt that will act as a gambling regulator. This body will be responsible for issuing licenses.
7. Opposition Will Be Involved
This agreement represents a compromise that will unify Germany with Sweden and the Uk. German players used to gamble under the European Union license that sees the money being gambled.
Through the treaty, online companies wanting to operate in Germany can but have to apply for a specific license and have a base in Germany. They'll have to employ German speakers to communicate with players and would pay taxes.
8. Payment Transactions
Unlicensed gambling will not be participating in payment transactions. The supervisory body will issue orders to prohibit the payment transactions and be banned and prevented from participating in payments. Deposits and withdrawals via anonymous means of payment such as bitcoins are not allowed.
Other Regulatory Requirements For Online Gambling in Germany
Record the suspension of players in the suspended player's database that's also called the black list.
Comply with data protection and storage requirements.
Implement and regularly monitor their IT security concept.
Ensure exclusion of minors and suspended players through appropriate technical procedures.
Uses a technical system that records all the data required for the gambling supervision that stores data digitally.
Transmit information to the joint law enforcement authority to maintain a central limit database to ensure compliance with online gambling regulations.
When playing, the player has to pay a minimal amount issued by the state and not more than that.
Take Away
For the new treaty to be effective, time must pass, and the results will be seen. But they'll have to make sure German sites are more attractive. Although there's competition from other online companies, allowing them to do business in the country is a win-win situation as they have to pay their taxes and the licensing fees. Companies should seek advice and consult with experienced German legal professionals before proceeding with the new rules and regulations.