Interview with Casino Robots about No Account Casinos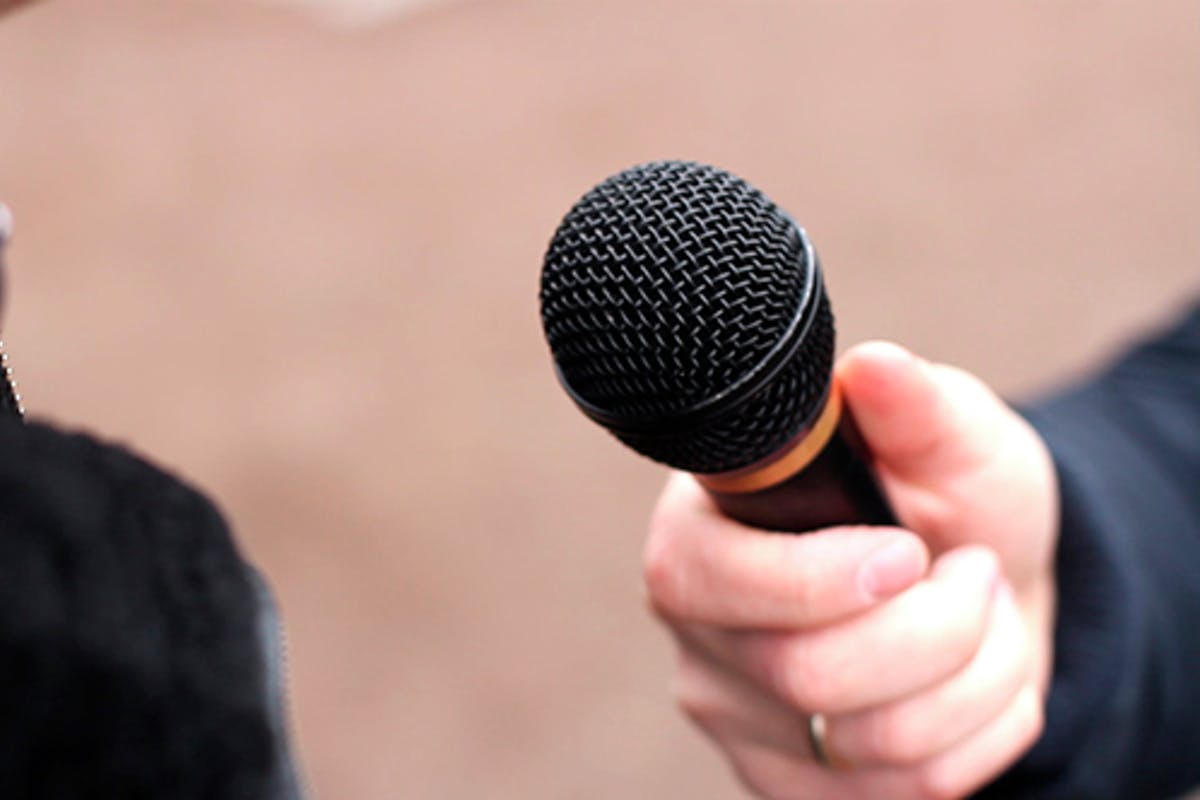 Reading Time:
4
minutes
Casino Robots is a leading online gaming platform where you can play slots, poker, roulette, blackjack, bingo, baccarat, keno, and more – for free.
Why did we choose to interview Casino Robots
There are several online gaming models available and "no account casinos" is one of them. The model is popular with first-time players. There's no signup process or account verification needed to get behind the slots or card tables.
Casino Robots spent time analyzing the offers from all the leading no account casinos. As industry leaders and influencers, Casino Robots aims to give you the information you need to enhance your online gaming experience.
In this post, Casino Robots breaks down the benefit of no account casinos.
Q: Why did you decide to review all of the no account casinos?
A: We decided to review the leading no account casinos in the industry to level the playing field for new gamers. 2020 saw millions of gamblers around the world transition from visiting the local casino to playing online.
With so many new players coming into the digital market to find action, there are plenty of bad actors out there running scam sites. At Casino Robots, we wanted to give players a resource to find the best no account casinos and those they should avoid.
Q: How do you rate the no verification casinos?
A: Assessing a no account casino is a challenging task for our review team. When we look at a no account casino, we're interested in finding out information regarding critical aspects of the platform's safety and fairness.
We start by looking at the casino's cyber-security, ensuring they use encrypted networks and that they meet all aspects of cybersecurity protecting the customer.
We also assess the casinos offering by the speed of transactions – how long it takes to fund your account and process a withdrawal.  Other important factors that sway our decision include the types of payment methods and the support available to players.
Q: Have you tested the no account casinos?
A: Yes, Casino Robots tests all the no account casinos we review. We put real money into accounts, play some games, and make a withdrawal to assess the entire player experience from start to finish.
Q: What are the main differences between traditional and no verification casinos?
A: If you're playing with a traditional online casino, you'll need to sign up for an account. The signup process involves giving the casino your personal information. You'll also need to provide them with a form of photo ID, and in some cases, a proof of address.
The purpose of this process is to fulfill "Know Your Customer" (KYC) policies to prevent money laundering through digital casinos.
With a no account or no verification casino, the operator doesn't request any personal information to open an account. Therefore, if you want to play slots for free, you can do so without handing over your information to marketing teams.
Q: For what kind of persons are no account casinos suitable?
A: If you want to remain anonymous online while playing casino games, a no account casino is your best option. Log onto your VPN, and visit your favorite venue for a few games without anyone requesting personal information from you.
No account casinos suit US players that want to avoid marketers and any regulators sniffing around their digital footprints. With a VPN and a no account casino, no-one knows where you are in the digital universe or what you're doing.
No account casinos are venues suiting first-time online players. These players don't want to jump in the pool right now; they want to get their feet wet in the gaming world. No account casinos are for those players who want to try their luck on a few hands of poker or some slots. Operators understand that not everybody wants to sign up and start playing with thousands of dollars right away.
No account casinos are the so called "fast payout casinos" and are very suitable for those who want to take their money instantly out of the casino. Most of these types of casinos operate with cryptocurrencies and transactions are processed in seconds.
Therefore, no account casinos exist to give players a taste of what they can expect when signing up for a real casino account.
Q: What is Casino Robots' opinion about no account casinos?
A: If you want to play on a no account casino venue, make sure it's legit. Read through the review archives on Casino Robots for more information on the platforms you're thinking about using online.
No account casinos are tremendously beneficial to players if they have good management and follow best practices. However, a few fly-by-night operators run bucket shops designed to steal your information and your account.
Avoiding these venues is essential if you want to prevent identity theft and fraud. Casino Robots point out established and credible platforms for your online no account casino experience.
Q: How do no account casinos operate?
A: Casino Robots explains that no account casinos are different from traditional operators for several reasons. First, they don't require any personal data to sign up, and second, they still offer payouts.
However, most no account casinos put limits on daily withdrawals and deposits. You have the option of raising these limits, but you'll have to submit your information to fulfill KYC and AML requirements.
If you're submitting your information to the casino for a payout, make sure you read the terms and conditions. Pay attention to the parts of the agreement stating what the operator can do with your data.
It's also advisable to sign up for a paycard service or use a form of payment other than your credit card or bank account when funding or withdrawing from your casino account. This strategy puts an extra layer of protection between you and cybercriminals.
Q: What are your final words and recommendations to the clients of such casinos?
A: No account casinos are safe, as long as you stick to the recommended venues in our reviews. We checked all our recommendations, finding them to offer ethical and safe no account casinos for new players.
No account casinos will pay you out, and they come in a variety of options for currencies, including Pounds Sterling, Euro's, Dollars, and even Bitcoin! Try a no account casino experience today with one of our approved gaming websites.
Exclusive Q&A with Alex Morgan-Moodie, Senior Director, Worldpay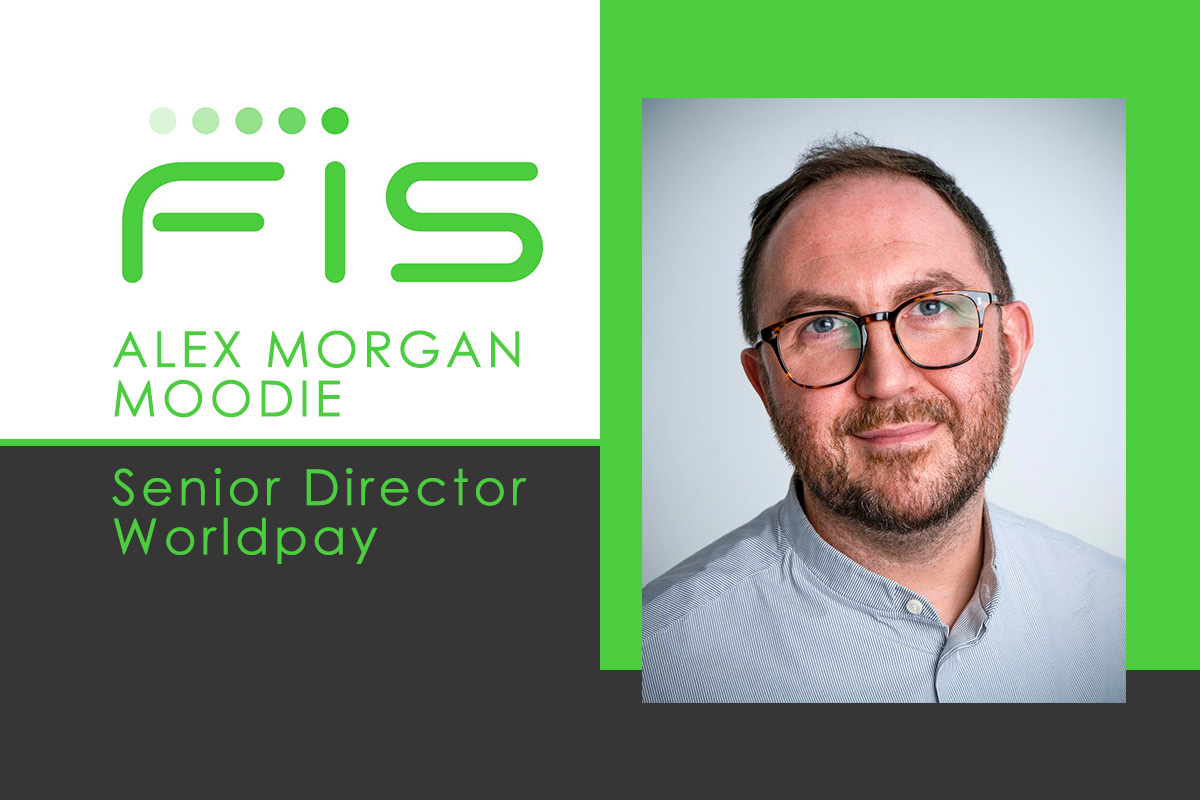 Reading Time:
4
minutes
We talk here with a passionate gaming industry professional, mainly about the risks of fraud.
Alex Morgan-Moodie, who currently holds the position of Senior Director, Vertical Growth focusing on Gaming Vertical at Worldpay, offers insightful and precise answers about various facets of fraud.
Q. We usually start with a quick bio. Our readers love it. Could you briefly narrate how you landed in the gaming industry and progressed?
A. I started in the gaming industry back in 2009 when I joined PokerStars as an analyst in the payments team. I was soon learning about payment trends and regulatory complexity from Europe to the US, Latin America and other emerging markets. From there I was hooked and after roles in product delivery and corporate development (including working on the integration of Sky Betting & Gaming into the group in 2018 and preparation for the company's subsequent acquisition by Flutter) I moved to Worldpay to lead our global Gaming vertical strategy.  The role felt made for me and I haven't looked back. My role may have expanded since I joined, but the gaming industry remains my passion.
Q. You joined Worldpay Gaming in September 2020. Could you describe your role and responsibilities?
A. As I mentioned, my role entails defining the strategy for Worldpay's presence in the Gaming industry together with my team. We support the commercial teams by defining our value proposition, keeping them abreast of trends and developments, and partner with our account managers to support our tier-1 customers in mid to long-range planning. We also work with Legal and Risk to explore new markets and help Product to define the gaming-specific product roadmap. Finally, we are the team that ensure Worldpay shows up at key events – ICE, G2E or our own merchant workshops for example. As you can see, it's pretty varied but the vertical itself is hugely important to Worldpay – we've been supporting customers here for over 20 years and have masses of experience working within operators themselves as well as being payments partners.
Q. You are talking about global digital fraud in London ICE – especially about how digital fraud in the gaming sector increasing even while the incidence of overall global fraud shows signs of decline. What do you think are the reasons why the gaming sector seems particularly vulnerable to fraud?
A. I think the story around fraud is an interesting one because we see fraud attempts in ecommerce increasing generally across the globe, driven in part by the shift online as people have reduced their in-person spending and usage of cash, so with more transactions online, there is more data. With that said, the increase of fraud in the gaming sector appears to be driven by the competitive nature of new, emerging markets and the types of bonus offers we've seen, such as in the US in order to gain market share. This leads to 'friendly fraud' or 'bonus abuse' where opportunists will attempt to create several accounts in order to take advantage of multiple offers. Thankfully, operators in general manage large teams and develop bespoke tools that go some way to managing that risk – but it is certainly a drag on growth.
Q. What are the challenges and opportunities in front of gaming entrepreneurs in balancing the risk of fraud versus the need to provide an amazingly seamless end-user experience?
A. Gaming consumers are savvy and demanding, and this means their expectations around user experience are high. Seamless and real-time are the key tenets and any additional checks – whether they are regulatory requirements, for fraud or in order to protect players for safer gambling purposes – need to fit into that seamless experience as far as possible. This means identifying tools that can operate in real-time whilst minimising the need for manual intervention. Thankfully payment solutions have come a long way since I first joined the industry and we are now able to offer solutions to ensure how a player pays or withdraws winnings is seamless and real-time wherever possible – something our research tells us drives loyalty for customers, which is essential when the marketplace is as competitive as it is.
Q. Now, tell us about the recent Worldpay FIS Global Gaming Payments Report. What are the key insights from that report that explores payments habits in over 40 markets and real-time payment trends?
A. The GGPR is a much-anticipated round up of industry trends and payments information. So it's a pleasure to be responsible for its delivery after years as an avid reader. This year, as well as the usual country profiles on key established and emerging markets in the industry, we've also done deep dives into trends such as the emergent fraud challenges mentioned above, as well as the opportunity presented by omnichannel gaming as users have returned to physical stores and suddenly operators want a single view of their customers across all of their physical and online stores. We also tackle the opportunities presented by improvements in virtual reality technology that will potentially give rise to gaming metaverses of the future, and our thoughts on how the industry is adapting to cryptocurrency/blockchain technology.
Q. Could you talk about the innovations and strategies Worldpay has adopted or planning to adopt to curb the growing fraud in the gaming sector?
A. At Worldpay, our role is to develop tools that augment operators' in-house solutions and provide yet more data points to help them identify and prevent fraud. We have seen huge success in the sector with our new Fraudsight tool, which uses machine learning to review the billions of transactions Worldpay is processing per annum and continuously update a set of configurable fraud rules for operators to help flag and prevent fraud, providing yet another layer of protection. This is already in the market with significant adoption in the gambling industry, and we're continuing to find innovative ways of curbing fraud in the gaming sector.
Q. New Neural Language Models (NLM) applications are emerging after the news-making launch of OpenAi's ChatGPT. How do you view such developments in the machine-learning sector with respect to the risk of fraud in the gaming sector?
A. As mentioned above, Fraudsight is already harnessing machine learning to improve how it identifies fraud. Beyond that, I think the possibility to harness AI technology advancements to refine existing tools and identify new ones is almost limitless. We invest in product innovation teams that are focused on identifying exactly that; so there are lots more to come!
International Women's Day feature w/ Tatev Harutyunyan, Strategic Programs Manager at Technamin and Nora Galstyan, Head of Compliance at Technamin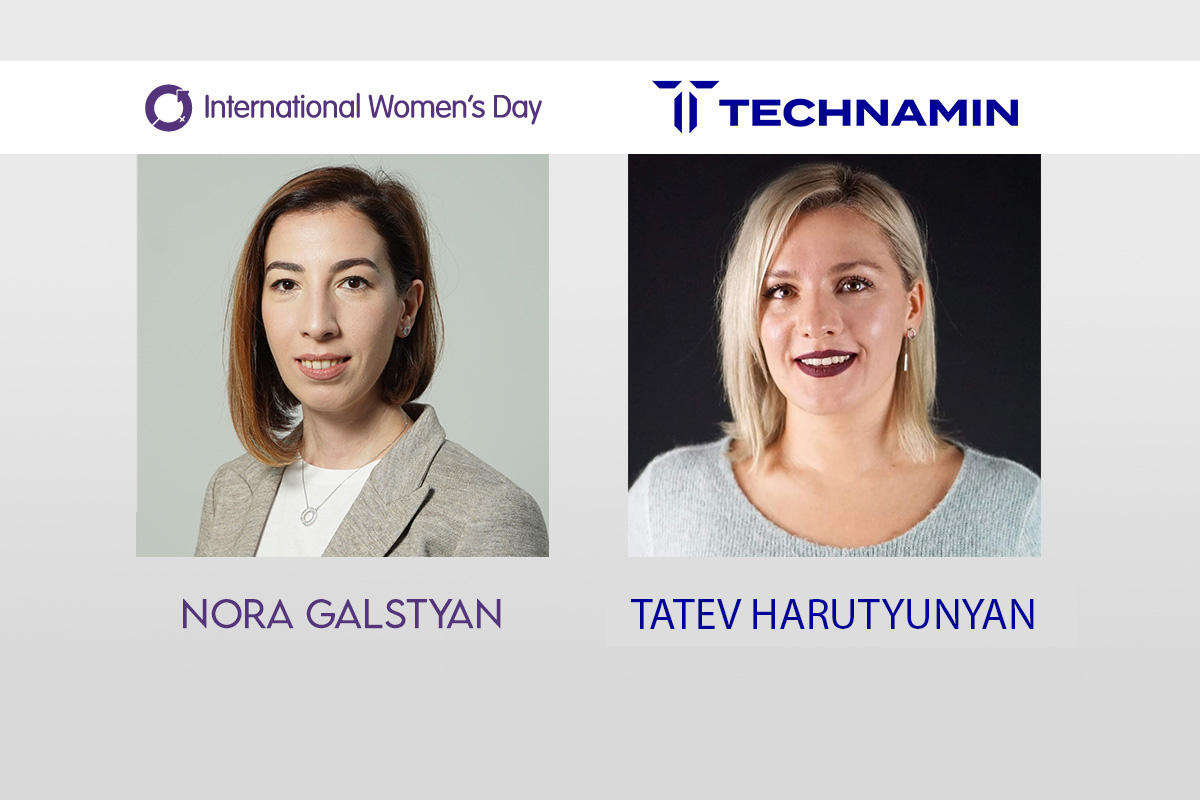 Reading Time:
3
minutes
What challenges/opportunities does the industry present to women in Armenia?
Nora Galstyan: There are over 20 iGaming industry representatives operating in Armenia, developing software products and making them available worldwide.  Taking into account that about 40% of staff in iGaming companies are women, it's a statistically proven fact that the opportunities given are manifold, and being a woman does not create any barriers in becoming a good specialist and having a great career in this industry.
Tatev Harutyunyan: As cliched as it may sound, I love my country, and one of the reasons is the equality and the respect that Armenia has for women. To put a long story short, we have never had such a notion that women are supposed to earn less than men for doing the exact same job simply because of their gender.
It doesn't mean that we don't have challenges or obstacles when being in an industry that is potentially more inclusive towards men. Rather, it's about your own mindset and your perception of the situation: a challenge – which must be turned into an opportunity.
From the start of your working career, how have things improved within the industry for women?
TH: We've had immeasurable progress within the industry (speaking globally here). Being in iGaming since 2016, I have seen the progress that women have been making and we could see more female C-level executives and consultants being hired, not to mention codes of conduct being created to ensure that the industry refrains from exploiting women, particularly at trade shows. It's all about respect.
NG: It was challenging for me, because I came from the pharmaceutical business to iGaming. Let's say from a highly bureaucratic, stable industry to a very fast changing, flexible environment where you really need to go the extra mile if you want to meet the industry's standards and regulations. As a result of this, you are in a constant learning loop and you grow as a professional, irrespective of your gender.
How does Technamin support women within the workplace environment?
NG:You are encouraged to bring your ideas to Technamin and make them happen!
No matter your gender, race, ethnicity, religion, or disability, our company gives you opportunities to use, grow and not be afraid to stumble along the way.
We have equal leading positions in the company which are run by women. I think that's a clear indicator of how Technamin treats women, creating a safe space which welcomes and values everyone's input.
TH: At Technamin, we have zero tolerance for discrimination, and truth be told, we don't even need to touch base on the topic of harassment as it is so non-existent. Speaking about it would not be even feasible, as it will never be an issue in our company. We focus on equality, and everyone here is respectful of fellow employees, giving each of them a fair and just opportunity.
Furthermore, our example here at Technamin challenges our fellow companies to, in turn, challenge their own gender stereotypes and make the workplace a safe environment.
Why is International Women's Day such an important landmark within the calendar?
TH: It's a celebration of a milestone per se – the milestone of the progress we've made over the decades. A day when we can celebrate the achievements of women without any gender bias.
Obviously there are other days which we celebrate as women, such as anniversaries, birthdays and Mother's Day, but those are rather individual. International Women's Day, on the other hand, is celebrated on a global scale so it is a truly unique day.
NG: I think that the message which International Women's Day is spreading is how crucial it is to lay foundations on which women can actualise and exceed their full potential in making a social impact, sans discrimination.
It is also the perfect opportunity to not only look back at what women have achieved over the years through their unity and strength, but also what that unity and strength yields for the present and the future. There are so many accounts of these accomplishments that we can celebrate, learn from and get inspired by.
BETEGY interview: How Creative Studio can be a game-changer for programmatic advertising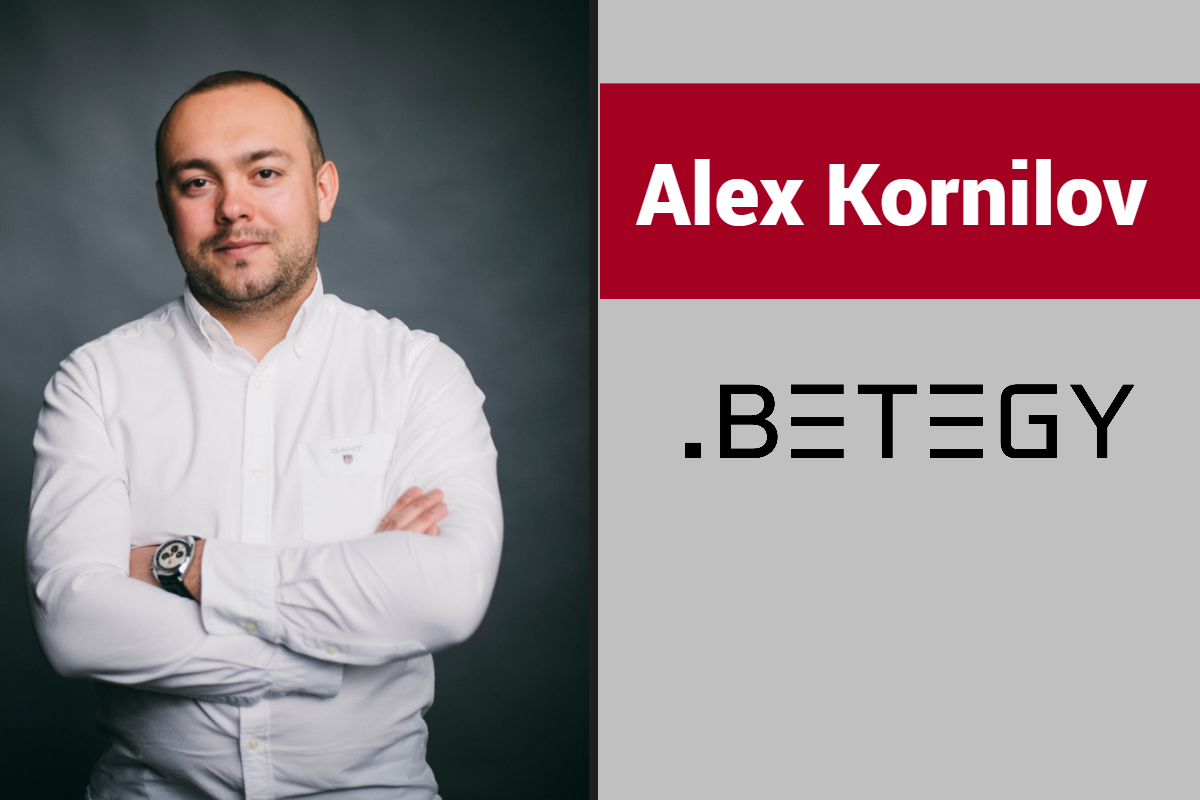 Reading Time:
4
minutes
Over the years, there have been numerous attempts to transform the way programmatic advertising is produced by marketers.
Creative Studio is likely to be the missing piece of the jigsaw on both sides of the Atlantic. But how will it change the landscape across different jurisdictions in Europe? We sat down with BETEGY's award-winning CEO, Alex Kornilov, to gain his insights into how this will give Europe a huge push in the right direction.
Congratulations on the launch of Creative Studio! You first demonstrated the Creative Studio at ICE in Feburary. How much interest did you gain from delegates at the event?
The main aim for us in launching Creative Studio was to completely revolutionise the way marketers approach programmatic advertising in our industry.
The use-case for our technology is clear – marketing spend on acquisition and retention needs to become far more efficient. Operators know this, and this is where Creative Studio comes in – providing a completely new way to automate marketing campaigns. Of course, it was fantastic to unveil it at ICE in February, arguably the biggest European gaming show, with anything up to 30,000 delegates.
The lure of ICE and other trade shows is that we can get feedback and initial views in real time – making it an invaluable part of the development process, as we were able to take it "into the wild" and show it off to customers. We were also able to find out challenges / weakness / areas of improvement for the product, and this is incredibly vital for us, as such an approach can never be replicated just by beta testing internally.
For our European Gaming readers – talk us through Europe, how will this be a game-changer for European brands? Which region in Europe might benefit most from this?
In terms of development, Europe is far more advanced over the US in media buying strategies, so therefore, when we talk to European brands – they instantly understand what we do and any advantages that Creative Studio brings or has the edge over the competition.
Creative Studio is designed to deliver targeted with Swiss-level efficiency. In principle, the advantage that Europe has over the US is the cost of advertising, which is cheaper. Conversely, marketing, and the acquisition of betting customers, are incredibly expensive across the US – just look at DraftKing's strategy of offering 1,000 USD as a sign-up bonus. Conversely, Europe is a far more mature market in terms of this – with a very different playing field. Given that we can transform efficiency and cost even more, we truly believe that we have the perfect product, and this aligns well with what we want to do in Europe. The cost of implementing this is much lower, and that is what makes the continent such a game-changer in using the technology.
Over 1,000 ads can be created from imported images without coding. Why is being able to import images without coding such a vital tool?
In a nutshell, it radically reduces costs and time. This is such a unique product for the industry that we'll be able to revolutionise the entire process around using tools and deploying strategies.
So – when creating Creative Studio – we created it with the perspective of "how can we solve pain points for the design and wider marketing department". In effect, we're providing the technology that can remove the need for engineers in the process.
After all, we all know that it's all about the personalisation of ads and targeted demographics – and I have no doubt that Creative Studio will transform results, as well as putting in-house marketers in the driving seat for managing campaigns, rather than the need to outsource to agencies.
How much of a challenge was it to design the Creative Studio and add it onto BETEGY's award-winning platform?
There were three key steps in how we wanted to take designing Creative Studio forward. The first was approaching the thinking of what our design department requires to facilitate this process were they to undertake programmatic for themselves. We felt Creative Studio, although hugely innovative, would be a relatively quick fix to design and be made available to our partners within 12 months of inception. Which it has been!
We then wanted to create the product in a way that leaves the door open for it to continuously evolve as time goes on. Was it challenging? It really was – but we approached this with a specific goal and a plan in place. I have no doubt, given that such technology is entering new space, and we'll be upgrading it as time goes on – just like any new technology. For myself, I am intrigued to see how Creative Studio can continue to add value as it develops further, as I feel we will be in a different ballpark altogether by the time 2024 comes around. After all – greatness comes from creating an innovation and then scaling it in real time.
Are there any other projects in the pipeline that could grow BETEGY's platform further?
That's a great follow-on question. Our key strength as a company is the personalisation technology we put in the hands of our partner.
When it comes to plans for the future – we've got a serious pipeline in place, so much so – we have to be careful over which routes to go down first!
We know exactly what we'll be delivering in each quarter over the next year – each of those are designed to provide products and solutions with a real use-case, as well as truly fill gaps in demand we know exist in the market. However, for now, Creative Studio is the jewel in our innovation crown for 2023, and we have high hopes for this feature to prove to be a real game-changer for marketing departments across every vertical in the industry.