Interview with Casino Robots about No Account Casinos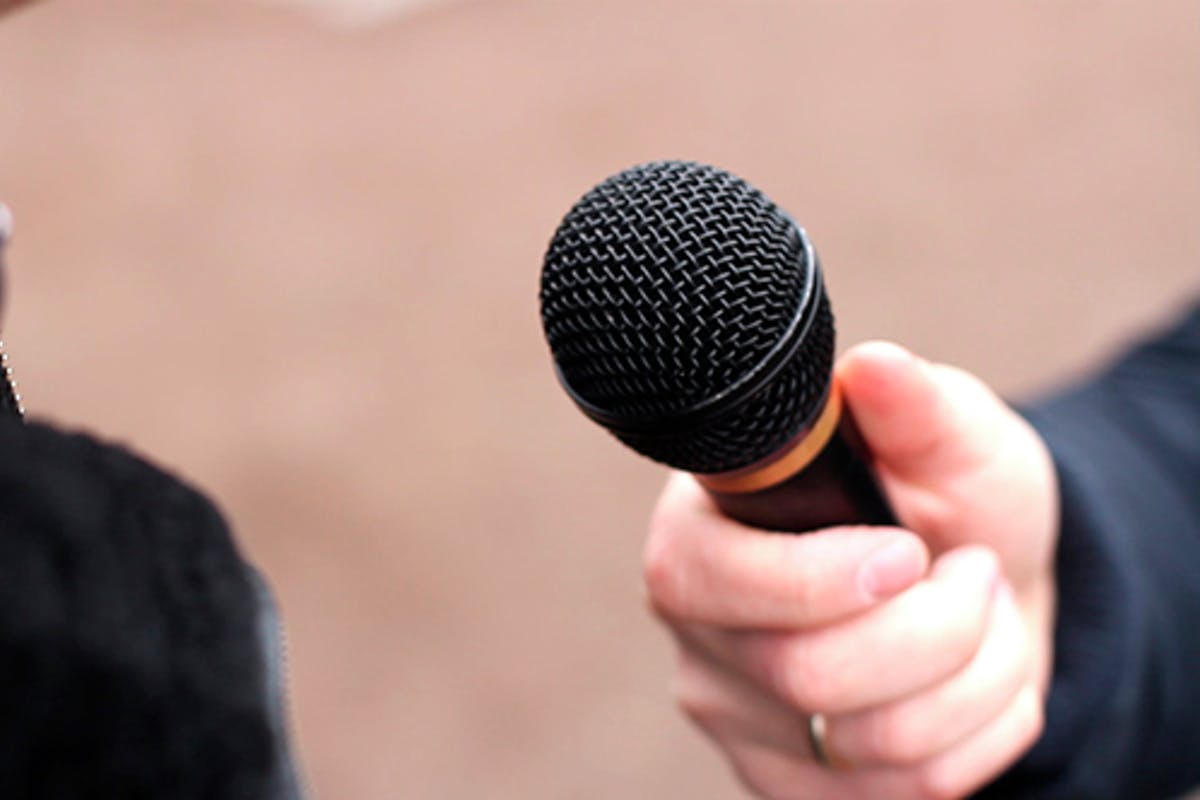 Reading Time:
4
minutes
Casino Robots is a leading online gaming platform where you can play slots, poker, roulette, blackjack, bingo, baccarat, keno, and more – for free.
Why did we choose to interview Casino Robots
There are several online gaming models available and "no account casinos" is one of them. The model is popular with first-time players. There's no signup process or account verification needed to get behind the slots or card tables.
Casino Robots spent time analyzing the offers from all the leading no account casinos. As industry leaders and influencers, Casino Robots aims to give you the information you need to enhance your online gaming experience.
In this post, Casino Robots breaks down the benefit of no account casinos.
Q: Why did you decide to review all of the no account casinos?
A: We decided to review the leading no account casinos in the industry to level the playing field for new gamers. 2020 saw millions of gamblers around the world transition from visiting the local casino to playing online.
With so many new players coming into the digital market to find action, there are plenty of bad actors out there running scam sites. At Casino Robots, we wanted to give players a resource to find the best no account casinos and those they should avoid.
Q: How do you rate the no verification casinos?
A: Assessing a no account casino is a challenging task for our review team. When we look at a no account casino, we're interested in finding out information regarding critical aspects of the platform's safety and fairness.
We start by looking at the casino's cyber-security, ensuring they use encrypted networks and that they meet all aspects of cybersecurity protecting the customer.
We also assess the casinos offering by the speed of transactions – how long it takes to fund your account and process a withdrawal.  Other important factors that sway our decision include the types of payment methods and the support available to players.
Q: Have you tested the no account casinos?
A: Yes, Casino Robots tests all the no account casinos we review. We put real money into accounts, play some games, and make a withdrawal to assess the entire player experience from start to finish.
Q: What are the main differences between traditional and no verification casinos?
A: If you're playing with a traditional online casino, you'll need to sign up for an account. The signup process involves giving the casino your personal information. You'll also need to provide them with a form of photo ID, and in some cases, a proof of address.
The purpose of this process is to fulfill "Know Your Customer" (KYC) policies to prevent money laundering through digital casinos.
With a no account or no verification casino, the operator doesn't request any personal information to open an account. Therefore, if you want to play slots for free, you can do so without handing over your information to marketing teams.
Q: For what kind of persons are no account casinos suitable?
A: If you want to remain anonymous online while playing casino games, a no account casino is your best option. Log onto your VPN, and visit your favorite venue for a few games without anyone requesting personal information from you.
No account casinos suit US players that want to avoid marketers and any regulators sniffing around their digital footprints. With a VPN and a no account casino, no-one knows where you are in the digital universe or what you're doing.
No account casinos are venues suiting first-time online players. These players don't want to jump in the pool right now; they want to get their feet wet in the gaming world. No account casinos are for those players who want to try their luck on a few hands of poker or some slots. Operators understand that not everybody wants to sign up and start playing with thousands of dollars right away.
No account casinos are the so called "fast payout casinos" and are very suitable for those who want to take their money instantly out of the casino. Most of these types of casinos operate with cryptocurrencies and transactions are processed in seconds.
Therefore, no account casinos exist to give players a taste of what they can expect when signing up for a real casino account.
Q: What is Casino Robots' opinion about no account casinos?
A: If you want to play on a no account casino venue, make sure it's legit. Read through the review archives on Casino Robots for more information on the platforms you're thinking about using online.
No account casinos are tremendously beneficial to players if they have good management and follow best practices. However, a few fly-by-night operators run bucket shops designed to steal your information and your account.
Avoiding these venues is essential if you want to prevent identity theft and fraud. Casino Robots point out established and credible platforms for your online no account casino experience.
Q: How do no account casinos operate?
A: Casino Robots explains that no account casinos are different from traditional operators for several reasons. First, they don't require any personal data to sign up, and second, they still offer payouts.
However, most no account casinos put limits on daily withdrawals and deposits. You have the option of raising these limits, but you'll have to submit your information to fulfill KYC and AML requirements.
If you're submitting your information to the casino for a payout, make sure you read the terms and conditions. Pay attention to the parts of the agreement stating what the operator can do with your data.
It's also advisable to sign up for a paycard service or use a form of payment other than your credit card or bank account when funding or withdrawing from your casino account. This strategy puts an extra layer of protection between you and cybercriminals.
Q: What are your final words and recommendations to the clients of such casinos?
A: No account casinos are safe, as long as you stick to the recommended venues in our reviews. We checked all our recommendations, finding them to offer ethical and safe no account casinos for new players.
No account casinos will pay you out, and they come in a variety of options for currencies, including Pounds Sterling, Euro's, Dollars, and even Bitcoin! Try a no account casino experience today with one of our approved gaming websites.

Exclusive Q&A with Lars Kollind, Head of Business Development at iSoftBet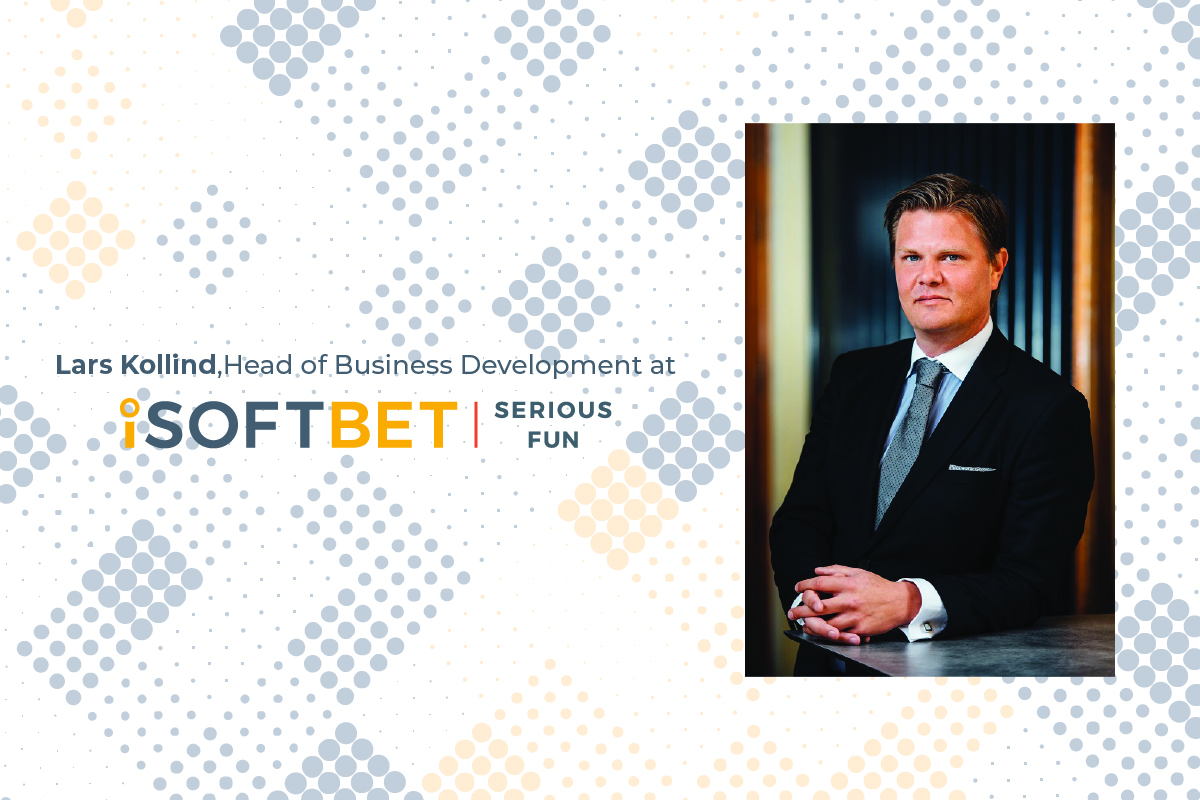 Reading Time:
4
minutes
We present here an insightful interview with, Lars Kollind, Head of Business Development at iSoftBet.
He talks here about his career, his role in iSoftBet, the expansion plans and the impressive content that the company offers. He particularly emphasizes on the aspects that iSoftBet focuses on before entering a new market. He also describes the variety and quality of games content at the company possesses.
Here we go!
Q. Let's start with a brief intro about yourself. Tell us about your career and interests. Our readers would love to hear that.
A. Hi! I'm Lars Kollind, Head of Business Development at iSoftBet. In my role, I work closely with our commercial and marketing teams to build and strengthen internal and external relationships, further develop sales. I leverage customer needs & insights to implement strategies that increase revenue – always on the hunt for new business opportunities, including entering new markets.
At iSoftBet, all our activities tie into our corporate values of curiosity, respect and passion as we look to bring amazing gaming experiences to players in regulated markets all over the globe.
I have spent more than a decade in senior commercial, sales and marketing roles within the gaming sector for some of the industry's largest suppliers.
Q. You joined iSoftBet in November 2020. How has been the journey so far? Could you describe some landmarks?
A. It's been a period of tremendous growth, both for me as an individual and for the company. I can say that I adapted easily, thanks to the very welcoming and involved team at iSoftBet. As for highlights, my most important success has been the introduction to Latin America. Another important landmark would be iSoftBet's content going live with Jokerstar in Germany. We have a lot more in the pipeline, and I'm excited to see how we will progress in this sense.
Q.  Tell us more about your partnership with Jokerstar in the German market.
A. The German market offers some very interesting opportunities and we've worked hard from a regulatory standpoint to be able to bring real value to operators there.
Jokerstar gives us a platform to reach German players in what is still a market that is in the process of finding its feet, and we are eager to see what we can achieve. It is a third-generation casino operator with more than 165 gambling halls in Germany, over 1000 employees and a whopping 200.000 customers each year, now testing the waters in the online environment.
The partnership allows us to reach a wide audience and we're more than excited to see how our games will perform with Jokerstar.
Q. There have been recent news reports about iSoftBet's expansion plans in Latin America as well. What's the present position and what would be the next steps?
A. It is no secret Latin America is a hugely exciting continent, having an expected GGR of over $2.5bn by 2025 in regulated markets [as per Vixo GamblingCompliance], with so much expectation as more markets embrace frameworks. We've grown strongly in the region with a number of key commercial deals, including Dotworkers, Doradobet and Universal Soft in recent months, with plenty more to come.
We've recently signed with MeridianBet as well, a partnership that will see our top slots live across Serbia, Montenegro, Bosnia and Herzegovina and Malta, as well as Peru in Latin America. Of course, we look forward to expanding even more in these areas, as well as entering new markets in the coming year.
Q. Now, could you enlighten our readers about your expansion plans?
A. Besides continuing to deliver amazing slots to the iGaming industry, we are also focusing on our aggregation platform. It brings an incredibly diverse array of content to market with impressive velocity, which can be extremely useful to operators in emerging and newly regulated markets.
We pride ourselves on entering regulated markets swiftly and safely, with our methodical, detailed approach seeing us now live in 20 jurisdictions, most recently Greece, with two more countries in the pipeline. We will reveal more in the coming months, but there's plenty to look forward to.
Q. Let's shift the focus on to the games and solutions that iSoftBet offers. What makes your company stand out in the reasonably crowded gaming content space?
A. Aggregation is an important aspect of an offering for operators today and we're dedicated to offering the most dynamic range of games for our partners to truly excel, including exclusive content in certain territories. We offer extensive benefits for both operators and providers in this sense, fostering long-term, mutually beneficial partnerships.
Our aggregation platform allows us to bring unmatched value to our partners. Bringing more than 8,000 games from more than 85 suppliers in the industry to operators via one single integration, our platform makes a huge amount of content available to them, while they can also use our collection of advanced player engagement solutions to enhance gameplay even further.
Both our proprietary games and our aggregation partner's games can be elevated with our engagement tools – tournaments (iNgame), achievements, free spins, jackpots and cash drops, regulatory widgets, data analysis, with more to be revealed soon.
By combining all these, we're able to bring a highly impressive collection of content to audiences.
Q. New technologies and innovations come up in a number of verticals related to gaming: Crypto currency, blockchain, machine learning, big data analysis, you name it. Is the rapid emergence of such innovations a challenge or an opportunity for a business developer?
A. Not only do we work in iGaming, but we are a tech company at heart, and keeping our finger on the pulse of developments is vital. Our CTO, Neal Garman, recently released a white paper detailing our seven-year plan, where he outlines the important steps not just iSoftBet, but the industry needs to make to ensure we remain a vibrant entertainment sector.
In such a fast-paced environment, it is no surprise to see more innovation occur and we endeavour to do our best to lead the conversation.
Q. Finally, a question on iSoftBet's tagline: Serious Fun. That's really a cool one! How did it come about?
It is all about aligning with our new company ethos. "Serious Fun" comes from us ensuring to deliver our partners and our people fun experiences in a professional way. The talent, creativity, and dedication of our teams make this possible, all while following our mission and vision, and respecting our values.
Our vision is to create amazing gaming experiences and our mission is to deliver high quality products that inspire, innovate and entertain, by always placing our people, partners and the player at the heart of what we do. Our values are Respect, Curiosity, and Passion, representing the core of our company culture.
Exclusive Q&A with Sujit Unni, Chief Technology Officer at Paysafe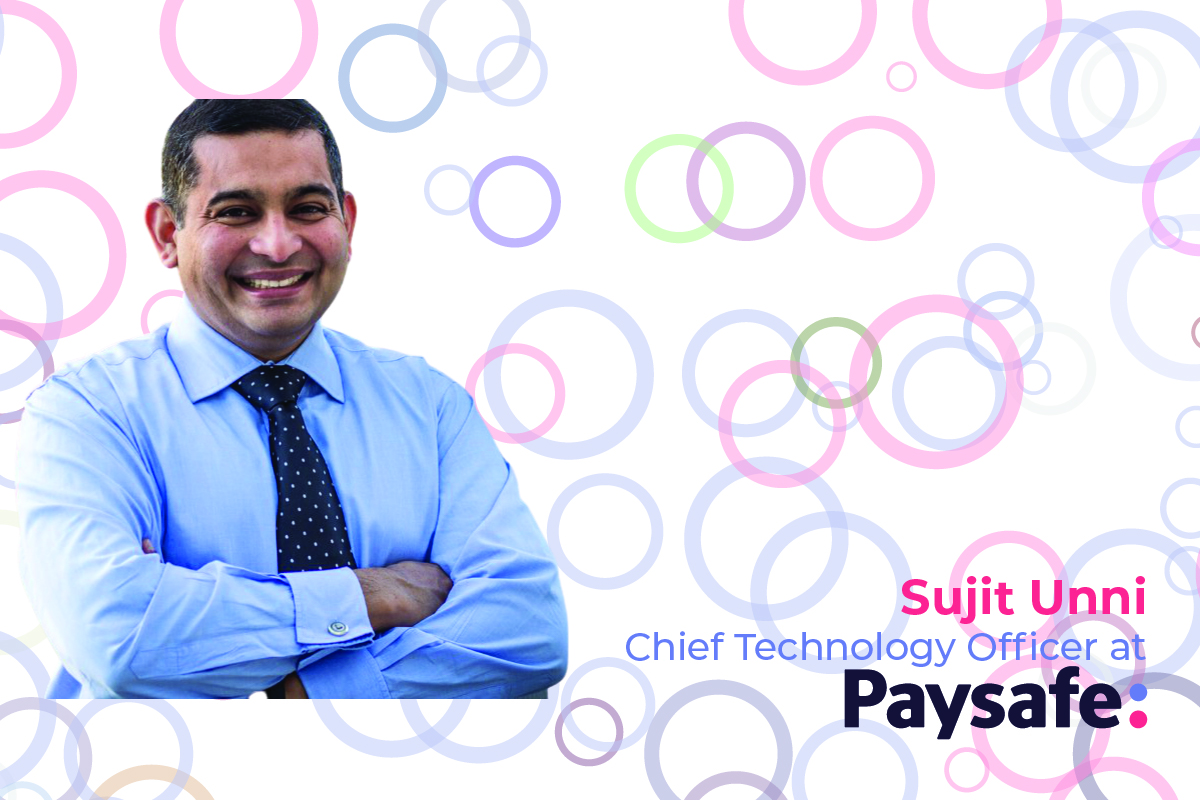 Reading Time:
8
minutes
How important are payment methods and speed of payment processing important for customer experience in online sports betting?
We talked with Sujit Unni, Chief Technology Officer at Paysafe, which had conducted a survey among US punters. He provided insightful and detailed answers on this and several other questions.
Read on for some fascinating perspectives on the past, present and future of the payment process and its role in online sports betting.
Q. Let's start with the recent survey that Paysafe conducted among US sports bettors. What are the key takeaways from the survey?
A. Here are some of the conclusions we came to after surveying sports bettors in eight regulated US states:
Available payment methods influence players' decision to use a brand: To fully capitalize on the growing opportunity of online sports betting, sportsbook operators should strongly focus on the player experience at the checkout. The payment methods that are available and the security of said methods are critical for players when it comes to evaluating which brand they choose to place their bets with.
Transaction security factors highly into choice of sportsbook: When asked to identify which criterion was most important when depositing funds with a sports-betting brand, bettors said the security of the transaction was more important than any other characteristic.
Easy and fast payments are critical: Just as important to players is the speed and ease with which they receive their winnings when they wish to cash out. According to four fifths (79%) of US sports bettors we surveyed, they have a negative impression of the sportsbook when their expectations related to cash out speeds aren't met. This can result in the sportsbook taking a large reputation hit. A poor reputation spreads among players and can result in a significant brake on its growth.
The online sportsbooks themselves must be fast and efficient: It's important to make sure the sportsbook's payment platform is moving quickly and efficiently. The easier it is for a player to access payouts, the more likely they will be to continue using the platform. Those who adapt to these demands will position themselves well for significant growth.
Q. Everybody talks about the speed of payments. How does speed factor into the mobile process as a whole, and how does it contribute to the overall success of an online business, especially an iGaming business?
A. iGaming is changing more rapidly right now than ever before. Mobile's role in this evolution is huge, given apps' potential for speed and the strong relationship we're able to build with end-users: We're right there, in their pockets, whenever they pick up their phone.
But proximity alone is not enough. End-users will grow bored or burnt out if their experiences are slow, or if we're not constantly offering new experiences and improving what's already available.
Increasing the speed of our processes and the user experience is critical in that every second of load time anywhere within the app literally costs every company money, especially in iGaming, which is less of a considered purchase than traditional mobile shopping or eCommerce. iGaming customers are making fluid, real-time decisions; the more time they have to wait to get to the next step, the less patient they become and the more likely they are to drop off.
Speed is a function of many factors, and there are a number of processes that power the payments experience. We work with mobile DevOps platform Bitrise to increase the speed of all of the mobile processes that power the user experiences leading up to and including payments, as well as the behind-the-scenes operational processes that influence our ability to release updates to the app stores more frequently and faster.
The payments part of the mobile process is a particularly expensive place to be slow. Out-pacing competitors in that process is what's creating the winners in this space.
Q. What are the ways by which Paysafe tries to accelerate its mobile processes and e-payments?
A. If you look at it from a very high level, the two primary ways we accelerate our processes and e-payments are through having the best talent and technology.
We stay competitive on the talent side by attracting and – just as importantly –
retaining the best people in the world in this space. We have been able to build on their expertise to constantly improve the speed at which we deliver value for merchants and consumers alike.
When you are investing in this level of talent, it's important that you are not wasting their skills on things like troubleshooting, waiting around hours to test builds, or doing manual fixes to problems that could be automated.  So, on the technology side, our mobile engineering teams use Bitrise to test all new code, reduce build times from hours to minutes, identify issues that might interfere with the user experience, and so on, before submitting releases to the app stores.
Our goal is to always do everything as fast as possible, without sacrificing our standards of quality and security.
Q. It looks like the 'slow and steady' will not win the races anymore. But could the focus on speed–especially in payment processing–be detrimental to the fraud-prevention measures?
A. Building on my last answer, it's imperative to not sacrifice security to save time. I will say that one of the upsides of investing in technology like Bitrise is that it allows us to get the best of both worlds: Speed and security. In our mobile engineering processes, for example, Bitrise allows us to automatically run a number of security tests and checks that were previously slow, manual labour. Now they take up less time, are more consistently executed, and actually free up the team to work on innovations for our merchants and consumers. That's not to say that there aren't manual checks involved anymore, but those are fewer and more meaningful.
Q. Could you talk about the recent innovations that Paysafe brought to the payments ecosystem?
A. Given the nature of our business we are constantly evolving our value proposition and anchor around our philosophy of customer outcomes. We tend to think of innovation around key pillars including:
Evolving our business to be a true cloud-based platform that supports multi-sided markets. This allows existing customers and merchants to access new features and stay engaged with our platform. The recent introduction of Openbucks, a product that allows store gift cards to be used at point of sale at other merchants in the Paysafe network, benefits customers who can now use restricted gift cards across a wider merchant base, and allows our merchants to accept a non-traditional payment method.
Building out hybrid-business models with the wider finance eco-system through the launch of capabilities like pop-up banking with traditional banks like TSB. While serving as a revenue stream, this also allows banks like TSB to optimize their branch footprint and enables customers to access simple transactions using the Paysafe network.
We have also spearheaded a suite of embedded finance offerings with partners like Amazon and Google. Our offerings of cash to digital, digital wallets and processor agnostic payment methods makes us one of the few firms that can offer industry specific open loop and closed loop solutions.
Q. Allow me now to bring a customer perspective. What benefits do companies, especially those in the iGaming sector, gain from integrating the accelerated payment solutions of Paysafe?
A. Given our "born in gaming" origins, we believe we are one of the few payment platforms in the market that has a full suite of solutions to support both store based and online operators. This means our combination of brick and mortar, wallet, and cash solutions allow customers to seamlessly transact and play across the in-store and online offerings of our gaming merchants.
Solutions like our single integration API give our gaming merchants access to payment processing platforms that are accessible in multiple geographies through different processors, a host of local payment methods and a global network of banks. This in effect improves the customer experience and reduces revenue losses from declined transactions.
Effective risk and fraud management is a key differentiator, given the deep expertise and geographical coverage we provide the industry. Our investment in our risk and fraud infrastructure protects both merchants and customers while ensuring a seamless payments experience.
Q. The new technologies in the payment space have blurred the boundaries of national currencies to an extent. What are your thoughts on the influence of the laws and regulations of different countries on the growth of payment processes, especially for a highly regulated industry like iGaming?
A. The world is definitely a smaller place from a payments perspective today than it was five or six years back, largely enabled by the rapid adoption of disruptive technologies like blockchain, API driven ecosystems, and standardization of messaging services.
Like any financial service, payments are heavily influenced by regulation – and fortunately in a good way for the most part. Governments have been quick at recognizing how critical a scalable and democratized payments infrastructure is to drive economic growth and, as a result, we see regulation being enacted in in many markets. This is helping build out global payment ecosystems – for instance, UPI in India, Open Banking in Europe, or FedNow in the US. As this ecosystem continues to evolve, we see the emergence of trends like pay by bank and local payment methods continuing to grab market share from the card schemes, which will benefit both consumers and merchants.
iGaming is still in its infancy and, in certain markets like the US, can ride this wave of an open payments ecosystem to provide a far superior experience to its customers. Regulation in gaming is still evolving and it will look to more mature markets in Europe for insight as it starts to put in place legislation for the industry. Paysafe is leveraging its established presence in the EU to bring insight and product offerings to the US market that allow our gaming partners to not only grow their business in line with established legislation but also to build and offer products that consider future legislation that we think could be enacted.
Q. What is your take on the growth of mobile payments over the last few years?
A. Smartphones are a part of our daily lives today and are to a large degree considered indispensable. In the few years leading up to the pandemic, we were already seeing steady growth in mobile payments.  The onset of the pandemic accelerated that growth by as much as 75% in some segments.
Some of the key drivers are:
The influence of digital transformation: As industry sectors, particularly financial services, have increasingly been disrupted and transformed, the mobile phone has emerged as an important customer engagement channel. As customer behavior matured to using mobile phones as a transaction medium, the need to support payments drove adoption.
The rise of emerging digital economies: The other big influence was the rise of emerging economies. India, for example, had a head start in becoming a digital economy with its population armed with mobile phones before they even had access to desktop computers. Countries like India that are supported by digital friendly government regulations, have a large unbanked population and an industry that's very willing to provide payment and banking solutions, witnessed exponential growth in mobile payments.
Apps, wallets, and subscription services: As the number of apps hosted on Apple and Android platforms grew, people are increasingly using mobile phones to purchase a range of services, from buying tickets to ordering rides and subscription services. This adoption led to the creation of a full payment supportive ecosystem, including wallets (Apple Pay, Google Pay, and our own Skrill digital wallet, among others) and emerging payments volumes driven by a growing library of subscription services.
Payments continue to become easy and reliable:  Having a credit or a debit card used to be the only way to make a payment on a mobile phone. However, payments have evolved to keep up with the emerging digital landscape. Today beyond these traditional payment methods, customers can pay with their bank accounts, cash, and by using over 200 local payment methods specific to geographies –which has democratized payments. That coupled with regulation to promote open banking systems and reliable real-time payments as well as faster payment infrastructure has helped drive the surge of mobile payments.
Increasingly secure and safe transactions:  Wherever there is a financial transaction there is also the risk of fraud. Because of this, mobile phones have evolved to continually make transactions both convenient and safe. Whether it's by using face ID, biometrics or contactless payments, the ability of the manufacturers to deliver secure payments was critical in driving the wider adoption of mobile payments.
Q. Let's conclude with something about the future. Could you reveal some of the changes that you foresee coming in the mobile space? What about the payments sector?
A. With app store operators seeing pressure from governments around the world to loosen their grips on the mobile ecosystem – especially in terms of payments – we expect to see some massive changes soon.
Alternative app stores that allow more app choices for end-users and more payment processing choices for app store publishers are benefitting both merchants and consumers.
Additionally, we expect the consumer's need for speed to increase even further, widening the divide between those businesses that can deliver on this expectation and those that can't.
We're confident that, between the talent of our team and partners like Bitrise, we'll land on the right side of that divide.
European Gaming: Esports round-table feature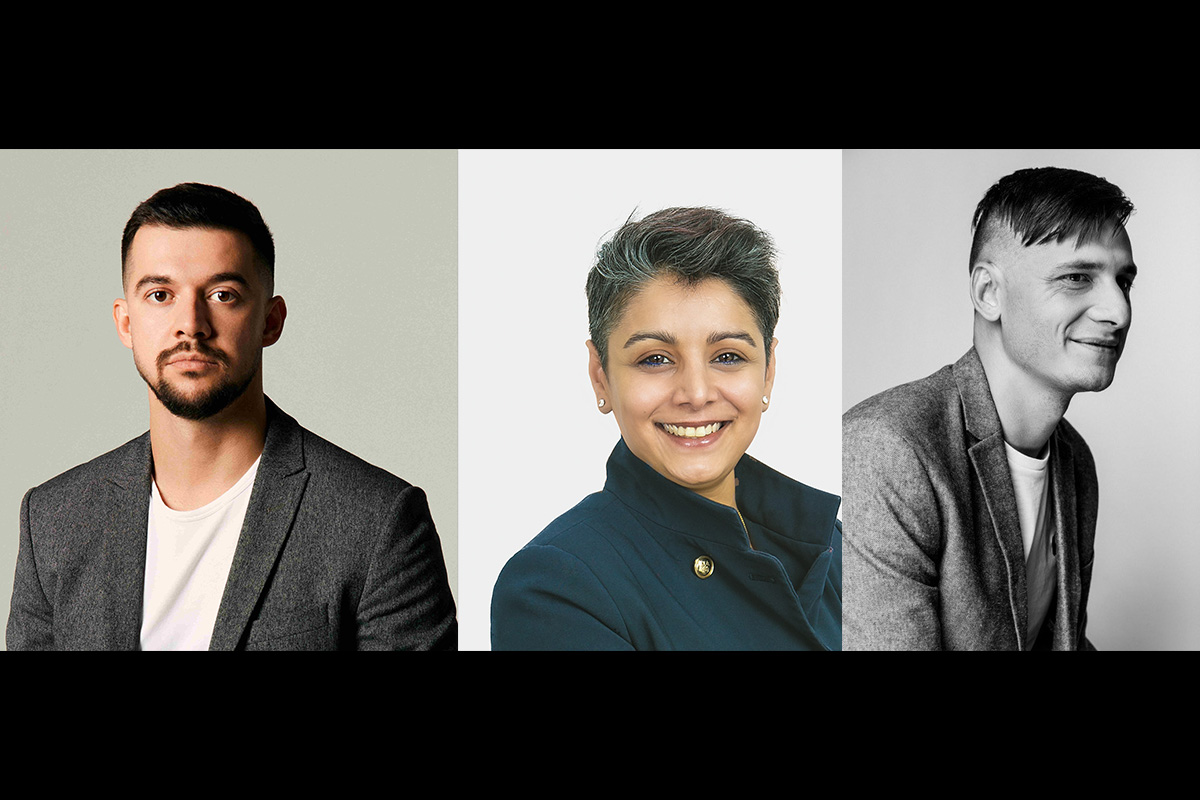 Reading Time:
6
minutes
The growing value of esports
Esports betting has exploded in popularity across the past year and shows no sign of slowing down, with a huge number of in-play markets now available to players. In this round-table feature, Alexandr Iaroshenko, CEO of BetBazar, Sergey Tsukanov, Head of Sportsbook at Betby and Rohini Sardana, Head of Product Propositions at SIS, discuss the driving forces behind the fastest growing vertical in sports betting.
Esports betting grew hugely during the pause in sports last year, but what factors are behind its continuing appeal?
Rohini Sardana: "The entertaining experience that esports betting offers is what ultimately keeps bettors coming back for more. The suspension of live sports last year undoubtedly helped to bring it to the attention of a wider audience, but its continued engagement would not be possible without a strong product in the first place. In fact, demand is as strong as ever for our content. Through our esports betting product, SIS Competitive Gaming has increased output of events by 800% compared to the same period last year, due to strong customer demand, with stream downloads for our events still very high. It is safe to say that esports betting has established itself within the wider sportsbook ecosystem and that demand continues to grow."
Alexandr Iaroshenko: "Players had the time to get to know a new product during this time that they now love. The last year showed the need for entertainment and filler activity. This is largely as a result of timing, but our time to market also played a huge role here. We are very proud because even though this is a product that was enjoyed because other forms of entertainment were scarce, it continues to be enjoyed in significant numbers. It is a solid offering that was in the right place at the right time to kick off."
FIFA and NBA2K are particularly popular as a betting option for sportsbook customers, but is there a divide between these disciplines and followers of other Esports events?
Alexandr Iaroshenko: "People want to bet on live events and it becomes vital that they get their results quickly. This is what has helped esports' popularity to grow so rapidly. When it comes to games like League of Legends and Defence of the Ancients – which aren't based on sports – results may vary largely depending on different demographics. The new generation of player is more focused on the 'computer game' elements of esports, such as Battle Royale or Player Unknown's Battlegrounds – if they like those types of games, they will still bet on those even when they aren't into sports. However, it is fair to say that betters of esports that are based on traditional sports like football and basketball are much more reliable bettors that those that follow LoL or DoTA."
Sergey Tsukanov: "Of course, the most popular sports have always attracted players that differ from the followers of more traditional esports markets. FIFA and NBA2K markets, perhaps unsurprisingly, have a much bigger following amongst soccer and basketball fans than from followers of other esports markets, and for this reason, FIFA and NBA2K have become a staple of our classic market offering. That said, it must be noted that despite their differences, players at both ends of the spectrum universally prefer it when competitive games are played without real players, instead using AI-led technology to add to the random nature of the results."
Rohini Sardana: "The core elements of the product remain the same, regardless of whether you are offering FIFA 21 matches or first-person shooter events. The availability of quality live streams and a variety of markets, all underpinned by strong integrity, are the key fundamentals that are required for every single esports betting opportunity. Of course, sports-themed games are more likely to resonate with existing sports bettors given the familiar characteristics. We have seen great success with our NBA2K head-to-head games given basketball's global appeal. Moving forward, we are planning additional titles to help us expand our content offer, which will further help operators drive profitable revenues."
What are the challenges involved in offering live streaming and in-play betting across esports events taking place 24/7, across the world?
Sergey Tsukanov: "The challenges vary in different locations, but they are the same for all elements of iGaming, not just esports. Internet penetration, mobile play, latency of streaming, and so on. However, the benefits of providing clear, accessible, and most importantly, popular content for users, clearly have a positive impact for both products and turnover. This is the key to maintaining our audiences and attracting new users."
Rohini Sardana: "The lack of resources that have the specialist knowledge of esports betting appears to have been one of the main challenges for operators. Esports betting solutions are still in the early stages of the product lifecycle and there is an element of risk for sportsbooks trading on such events, particularly the potential for savvy esports bettors getting the upper hand. Partnering with third party providers such as SIS, that have relevant knowledge of esports is highly advantageous, giving operators the confidence and trust that the products being offered are reliable and relevant. At SIS we have more than 30 years' experience of live streaming and data distribution, and we partner with 400 customers across 45 countries, which gives operators peace of mind that SIS Competitive Gaming is an esports betting product they can depend on. We have low latency live streams available for our content, running throughout the day to serve our global customer base. The frequent and high uptime betting opportunities have proven to be popular with both operators and bettors across multiple markets in recent months."
Alexandr Iaroshenko: "This is our speciality and we can take two approaches. Firstly, there is live streaming. There are lots of challenges that an operator needs to be prepared for. Organising the right people and level of play to make the product popular and keep it running 24/7 can be difficult. There needs to be a product on tap that can constantly engage players. One focus should be on growing our existing player base and the other should be retaining them. In terms of organising these events, we have partners in Europe that have created their own Esports academy to help develop the players of the future and create top-class tournaments and other activities. Secondly, there is in-play. This is the odds and infrastructure to supply sportsbook. We have a team placed to constantly trade and price. It can be challenging to provide underdog or favourites for events, which motivates players to play. We work hard to deliver this and the latest in tech to price these games like never before. This involves investing in the best in maths models to ensure we can deliver."
How is AI having an impact, both from an odds-setting perspective and in producing human-versus-AI content?
Rohini Sardana: "Accessibility and accuracy of data plays a key role in establishing a betting product's usability. Esports games are visually rich and provide more data points than sportsbooks would have consumed with other sports content. This vast amount of data needs to be processed to create a good user experience, and processing vast amount of data, efficiently, requires the use of technological advancements such as AI."
Alexandr Iaroshenko: "In terms of betting, we have mathematical models which are stats-driven and give us a concrete prediction via an algorithm. This involves so many variables and no fewer than 15,000 events every month, which enables us to constantly learn and evolve to better understand and price games. As a result, we are able to provide some of the most accurate odds in the business. We take this very seriously and when our traders join, they go through a vigorous player schedule to prepare. AI verses live human bears a strikingly similarity to RNG vs. live action. In this instance, the operator is relying on an RNG bot originally created by EA Sports, which has nothing to do with the world of betting. It's simply a black box inside the game that determines the action. Players simply have less trust in this."
Sergey Tsukanov: "At Betby, we primarily employ AI technology to acquire live data. We want to use AI to create mathematical models to produce enhanced odds, but when generating odds, it doesn't differ too much from the traditional aspects. What does set AI apart is generating results with innovative AI software to ensure that our products are available 24/7 across all markets, providing users with the best possible environment to place their bets, all the time."
What can the traditional sports betting world learn, if anything, from the new breed of quick-fire esports betting opportunities?
Sergey Tsukanov: "If you compare traditional sports betting markets with these modern AI-led esports solutions, you can see a few differences. The new markets are available around the clock, utilise innovative mathematical models that make the games more efficient, and provide a variety of previously unseen markets for users to enjoy – there really is something for everyone. For me, it's not even about betting, and more about the phenomenon of soccer and basketball losing popularity amongst young people. Officials really need to look into how to attract young people to soccer again, and they could do this with faster game formats or the equivalent of an All-Star match. As for betting, with the current format of soccer and basketball competitions locked securely in place, it's very difficult to invent something new. Instead, we have explored making our platform more efficient and user-friendly to help players place bets as efficiently as possible, and it has paid off."
Rohini Sardana: "For sportsbooks, offering esports betting opportunities has now become a necessity. The strong demand for this type of content and the resulting engagement levels means that these events cannot be ignored. Sportsbooks already value quick-fire betting opportunities that horse and greyhound racing and virtual sports offer, and esports events can provide a similar format with results within minutes of a bet being placed."
Alexandr Iaroshenko: "In sports betting, we see a lot of hype for a lot of products and, more often than not, this burns out quickly. Looking at the most popular esports titles at the moment including Counter Strike, LoL and DoTA – these are now making esports history and I believe they're here to stay. Live sports and esports have reached a synergistic co-operative relationship, where, for example, esports supports the hype for an overall event. There is no threat that esports will cannibalise sports. In fact, what we have seen is that it works as a complementary product."