Horseracing fans to be brought closer to the action via Racing TV's new virtual studio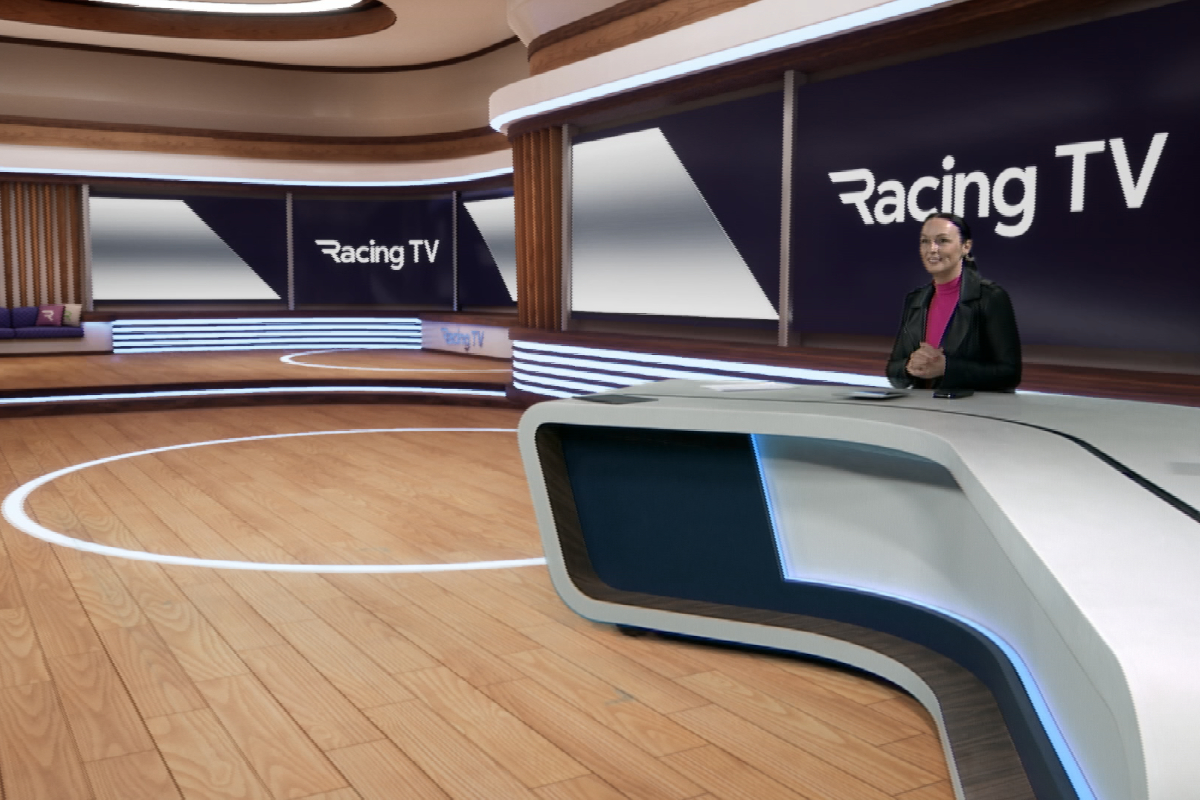 Reading Time:
2
minutes
Racing TV is delighted to unveil its new, high-end virtual studio, which is destined to take horseracing TV coverage to the next level.
The leading horseracing channel (Sky 426, Virgin 536, Apple TV), which broadcasts racing from 35 British racecourses and 26 Irish racecourses, is revolutionising how viewers enjoy the sport.
Viewers can see the new studio in action today (February 26), starting with Mark Your Card, and followed by racing from Exeter, Warwick and Dundalk Stadium, plus The Friday Club at 5.30pm. The studio was first used for the British Horseracing Authority's Godolphin Stud and Stable Staff Awards (link here).
The over-riding objective of the new studio is to take viewers as close to the racecourse action as possible, without physically being there. The new studio will work as a hub by bringing in all of Racing TV's race-day feeds, with reporters at every course, creating a 'watch together' racing community experience.
In short, Racing TV will offer the best viewing experience of the best racing.
Built at the home of the Racing TV channel, at Ealing Studios, West London, the studio has been created in collaboration with Timeline TV, which has been Racecourse Media Group's (RMG, the parent company of Racing TV) technical managed services provider since 2012, and MOOV, industry leaders in broadcast graphics and virtual studios.
There are four specific zones:
a main presentation desk for a panel of up to three guests per live programme
a stand-up position with augmented reality big screen, to integrate data and analysis into panel discussions
timing information data area for analytical shows such as The Verdict
a panoramic area for festival coverage and the new home for shows such as the flagship Luck on Sunday.
Adam Binns, Director of Broadcast and Production at RMG, said: "The studio will enable Racing TV to deliver immersive and interactive horseracing presentation coverage to our audiences.
"The virtual and augmented reality environment helps us to keep the racing fraternity closely linked on an ongoing basis and will be the perfect platform for video-conferencing and other remote tools, which are so vital now. We are very grateful for all the support and expertise which Timeline TV and MOOV have contributed to the project."
David Harnett, Head of Operations at Timeline commented: "This has been a hugely collaborative project between RMG, MOOV and Timeline TV. Racing TV required a studio that would be flexible and adaptable to allow them to create different sets for a variety of their horseracing shows.
"We already work alongside MOOV at BT Sport's Broadcast Centre, so we had no hesitation in collaborating with them and relied on their expertise and knowledge to deliver a truly immersive and innovative virtual reality studio."
Commenting on the new virtual studio, Nev Appleton, co-founder of MOOV, said: "As we enter our 21st year, we are delighted to have worked with the Timeline team to create and deliver such an exciting and innovative virtual studio for Racing TV, which will further enrich the experience for all racing fans.
"Racecourse Media Group are focused on expanding the multi-platform presence of horse racing to help grow the sport in the UK and Ireland and this is something the MOOV and Timeline team are passionate about supporting."
The studio uses cutting-edge virtual technology from Unreal Engine and Brainstorm InfinitySet, originating from the gaming industry.
Although relatively small (6m x 6m), the studio appears as an expansive space with four operational areas. Using Mo-Sys StarTracker, this allows for extra flexibility in camera angles, and the types of cameras, even jibs, to be in the studio.

Fun in the Palm of Your Hand With 'Triple Bonus' From Zitro Digital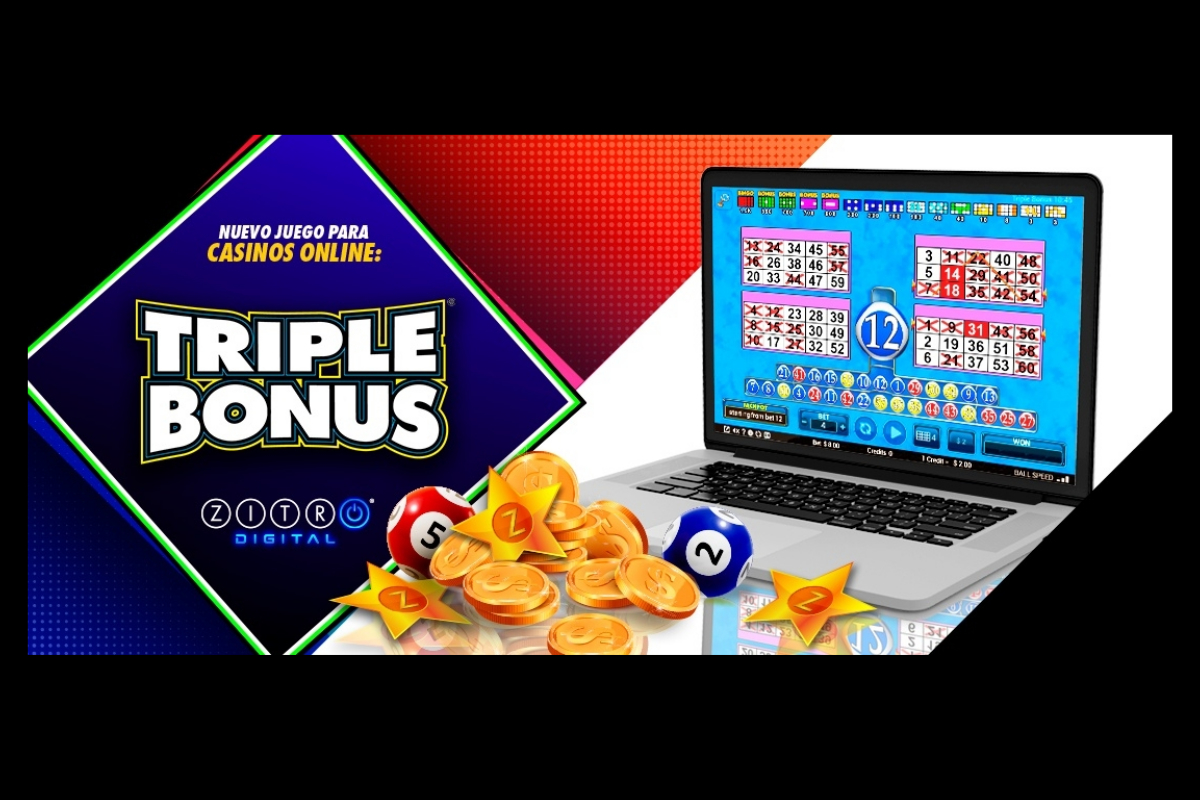 Reading Time:
< 1
minute
Zitro Digital, the online business unit of global gaming industry provider Zitro, introduces a new video bingo game for online casinos.
Triple Bonus stands out thanks to its multiple entry possibilities to two exciting bonuses. After years of success in land-based casinos around the world, the beloved game of video bingo lovers has reached online channels so that players can enjoy it, when, where and how they prefer.
Excellent Ways to Spend Your Bitcoin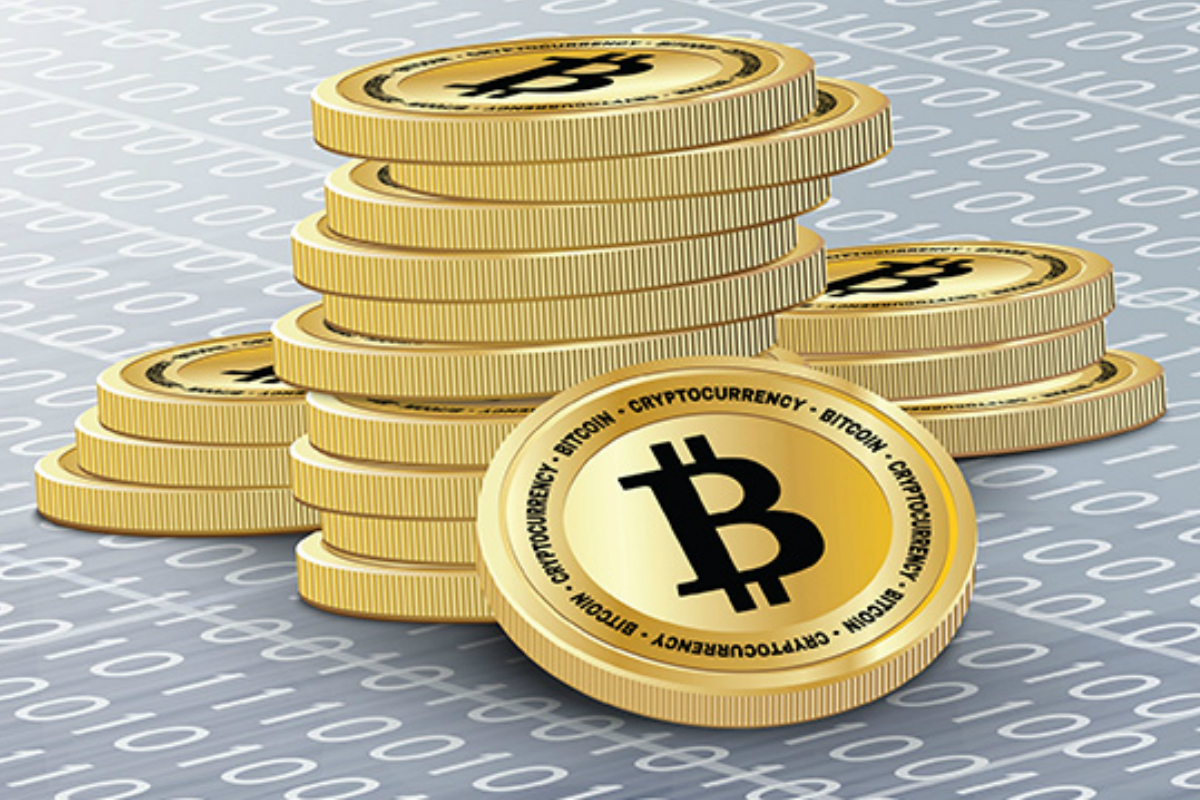 Reading Time:
3
minutes
No matter where you are in the world, you've probably heard of Bitcoin. Bitcoin has become a global phenomenon, and although it's been out for over a decade now, it's still one of the trendiest topics today. Everyone wants to get their hands on a bit of Bitcoin, whether that's through investing and trading or through working for some coins. Stacking up a nice amount of Bitcoin might bring you an incredible feeling of achievement, but what's the point if you don't spend some of it to give yourself a treat? If you're one of the many Bitcoin enthusiasts looking for ways to spend some of their savings, here are a few excellent suggestions that might be a good fit.
A Lavish Trip
There's no doubt that traveling is one of the best ways you can spend your savings. Traveling the world is an unforgettable experience that can enrich our lives in many ways. From exploring the wonders of our planet to establishing new friendships that could last a lifetime, giving travel a shot can a ton of benefits. If you're not looking for adventure, there are other ways to spend your time abroad. Of course, we're talking about taking a lavish trip where you can bask in the sun on an exotic beach or spoil yourself in the confines of a luxury resort!
Many might not be aware of this, but planning an entire trip and paying for it with Bitcoin is a very real possibility. While most travel booking companies aren't Bitcoin-friendly, Bitcoin enthusiasts are lucky enough to have some of the best ones available around the clock. Online booking sites like CheapAir, Destinia, and Expedia all accept Bitcoin as a form of payment. These websites can help you find both tickets and accommodations for pretty much every destination on the planet and sport a great user-friendly design to make planning your entire trip a breeze.
An Expensive Watch
When we say expensive, we mean expensive, so before going anywhere near this item on the list, be sure to get some extra coins. One of the best ways you can invest with Bitcoin today and make great returns is through Bitcoin trading, so giving it a shot isn't a bad idea. While it might sound scary, Bitcoin trading these days is pretty easy thanks to trading app like bitqs. True to its name, this app helps new traders maximize their profits by using advanced AI trading tech. The bots search the market for the best opportunities, and make sure you snag them when possible!
Once you're sure you have enough Bitcoin to blow through, you can go ahead and spend your hard-earned coins on a luxurious Rolex! Having a timeless accessory is always a big plus, and the chance to show off your luxurious lifestyle isn't a bad benefit either. Love it or hate, we live in a time where the so-called "flexing" culture has a big influence, so why not get on board and flaunt your success? There are multiple Bitcoin-friendly shops out there that offer classic pieces, but one of the best you can try right now is the luxury shop JavyEstrella.
Food & Drinks
Winding down from the expensive treats that might dent your crypto wallet beyond repair, a great way you can spend your Bitcoin these days is by buying snacks. Restaurants and take-out places that accept Bitcoin payments have been around from the early days of Bitcoin. Luckily, with cryptocurrency becoming more mainstream over the years, even more of them are now welcoming Bitcoin with open arms. The options here are nearly limitless, but if you're looking for something more popular, then you can grab something from Starbucks or Chipotle through an app!
Here's another more relaxed option you can go for. With gaming becoming one of the biggest sensations in the world, it's easy to assume that there's a game out there for everyone. From nightmare-inducing horror games that might leave you scarred for life to more laid back titles like the Sims where you can practically play God, everyone can have a good time when this immersive form of modern entertainment is in question.
As expected, Bitcoin has dipped its toes into the world of gaming as well. While many of you are probably already familiar with Bitcoin games and casino classics that populate Bitcoin casinos, these aren't what we're talking about. Classic video game fans have a chance to enjoy their favorite titles on their preferred console with Bitcoin now. The Microsoft Xbox Store and the PlayStation network are open to Bitcoin payments, and PC fans are free to purchase the latest titles on the market from online shops like Keys4Coins!
Esports Startup Semper Fortis Plans Aquis IPO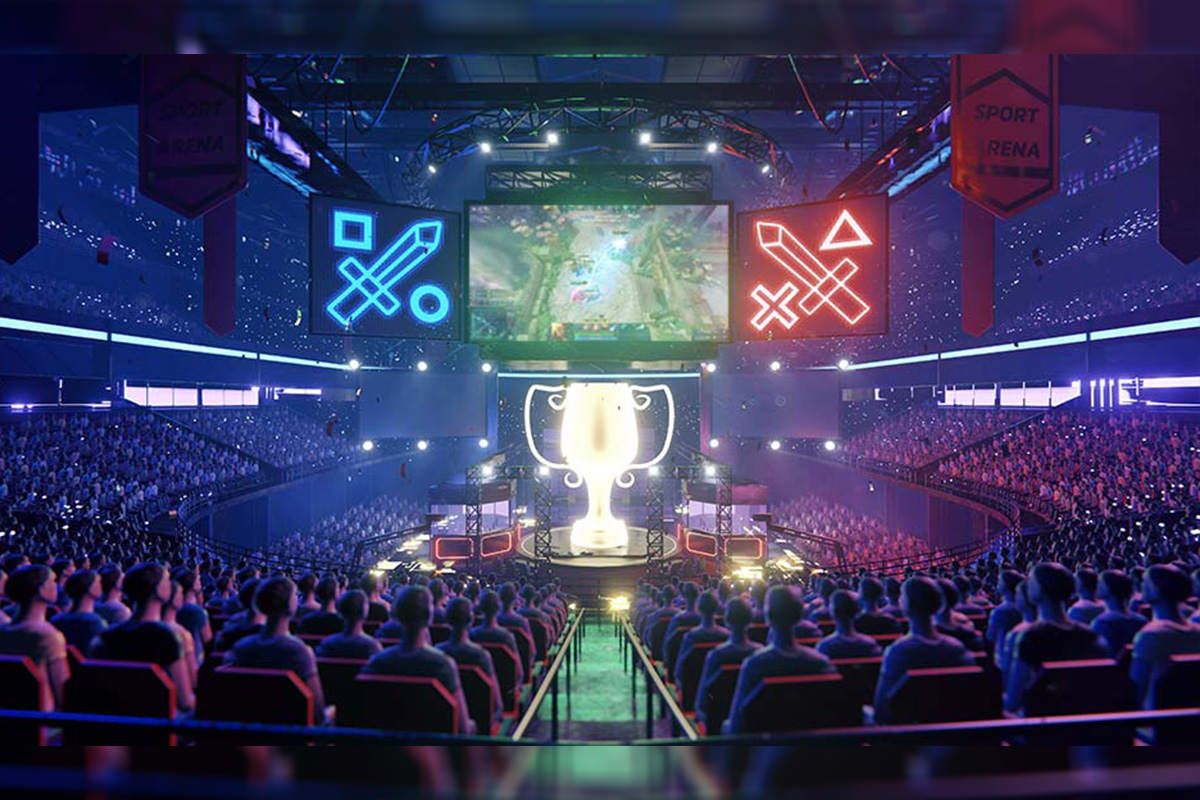 Reading Time:
< 1
minute
Semper Fortis Esports has announced its intention to float on the Aquis Stock Exchange in London to raise GBP2.5 million, as it looks to tap into the fast-growing market for competitive video gaming.
Semper Fortis intends to start trading on Aquis on April 26. Board members include Keith Harris, who is the former chair of The Football League, and Atari founder Nolan Bushnell. The company was founded in January 2020.
The Sheffield-based company plans to create esports teams, sign sponsorship deals with brands and sell consultancy services. Semper Fortis has recruited its first team, Top Blokes, and plans shortly to sign contracts with each of the three-man squad. Top Blokes compete in the Rocket League Championship Series, a professional international esports tournament. The company also will look to form partnerships with professional footballers and influencers.
"We see a significant opportunity to become a leading force in esports and associated technology development and consultancy services as we develop our business into the multiple vertical markets that serve esports and the wider gaming industry," Kevin Soltani, Chief Executive of Semper Fortis, said.