10 Games Join Qudo, A Proof-of-Gameplay Reward Mechanism and Cryptocurrency Powered by the Telos Blockchain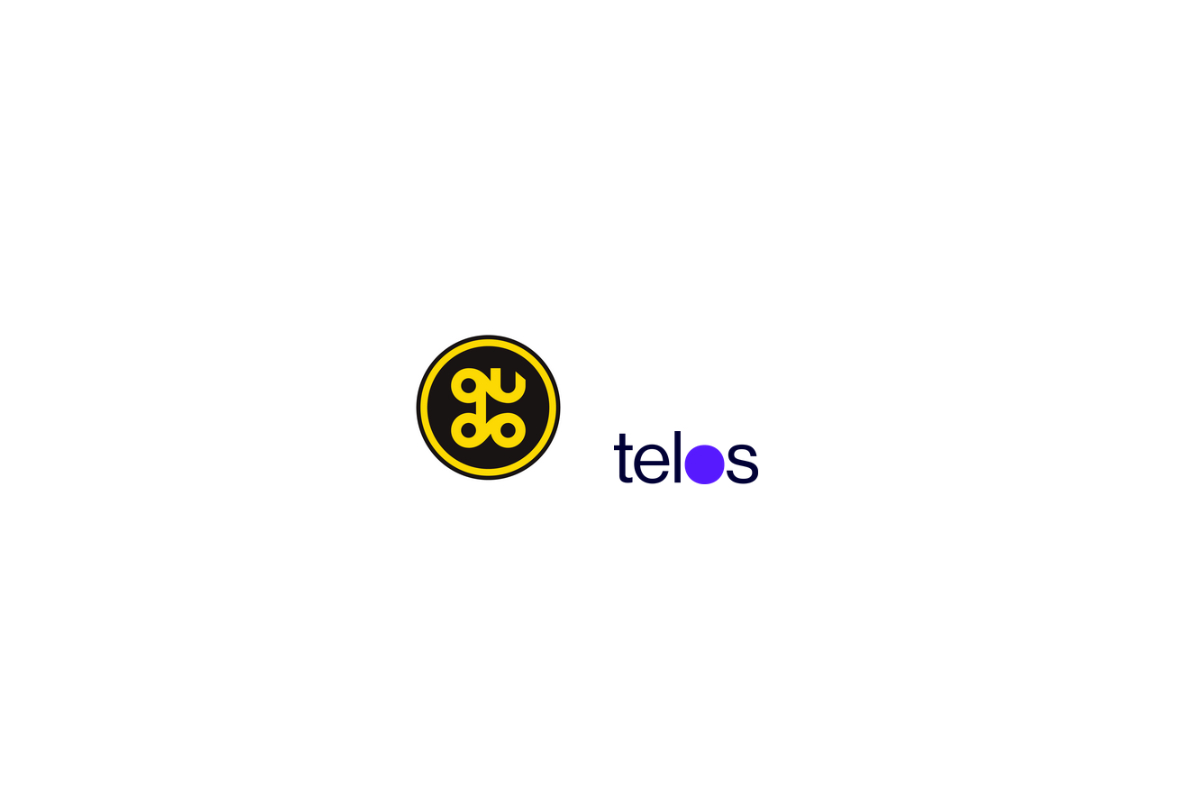 Reading Time:
2
minutes
Qudo helps developers improve their games while rewarding players in cryptocurrency, with no blockchain experience necessary
QUDO, a proof-of-gameplay reward mechanism and cryptocurrency for the gaming industry, today announced 10 games have joined its platform. Qudo helps developers grow their audiences and improve their games by rewarding players in cryptocurrency for their time, scores, and other achievements, all with no blockchain experience necessary.
Qudo is powered by Telos, the second most active blockchain platform in the world. Telos has achieved significant traction in the gaming sector for its high-capacity network and advanced governance features. Qudo opted to build its reward mechanism on Telos because of the network's speed, low fees, and community support.
"At Qudo, we strongly believe that people shouldn't have to understand blockchain technology to start experiencing its benefits, especially when it comes to gaming," said João Abrantes, Co-Founder and Managing Director of Block Bastards, the company behind Qudo. "With the help of Telos, we've made it easy for gamers to register on Qudo and create a wallet without any background knowledge of crypto. We're converting everyday players and game developers into blockchain users with an easy-to-use, rewards-driven platform. We've noticed significant growing interest in Qudo from both games and players, which reinforces our confidence that we're going in the right direction."
Qudo is compatible with any game using the Unity engine, and offers an SDK that makes it easy for developers to seamlessly onboard their games and customize their rewards. Developers can also purchase services with cryptocurrency directly through the Qudo marketplace, such as 3D artwork, modeling, animation, sound engineering, voiceovers and programming. Qudo's rewards mechanism will also allow game developers to monetize without intrusive ads, and to improve their games by offering rewards for spotting bugs, which provides valuable real-time feedback.
A community of more than 1,000 players have already joined Qudo, earning crypto-based rewards for time spent playing, reaching new high scores, and other achievements offered by individual games. Players benefit from never having to transact with PayPal or credit cards, thus avoiding high fees and fraudulent activities.
"Qudo has been a great partner for Telos in demonstrating the network's ability to meet the needs of any developer, including in the gaming sector," said Douglas Horn, Telos Chief Architect. "By giving game developers easy access to Telos-based blockchain features from the Unity development environment, Qudo makes it possible for tens of thousands of games worldwide to quickly add crypto features, expanding the usership for Qudo."
The games now live or coming soon to Qudo include CubiX Fragment, Blox, V8ORS – Flying Rat, FreeBoom, Wizard Rob, Cloud Runner, Versus, AceOfSpace, Time Hardly Waits, SEEDINA, Operation:BoomSlang!, and MoneyLords. Each game is available on mobile, and Qudo plans to expand support for PC games in the near future. Qudo's Alpha version is operating on the Telos testnet, with plans to launch its mainnet version in Q2 2021.

Luno Join Forces with Monstax Guild to Launch Blockchain Gaming Tournament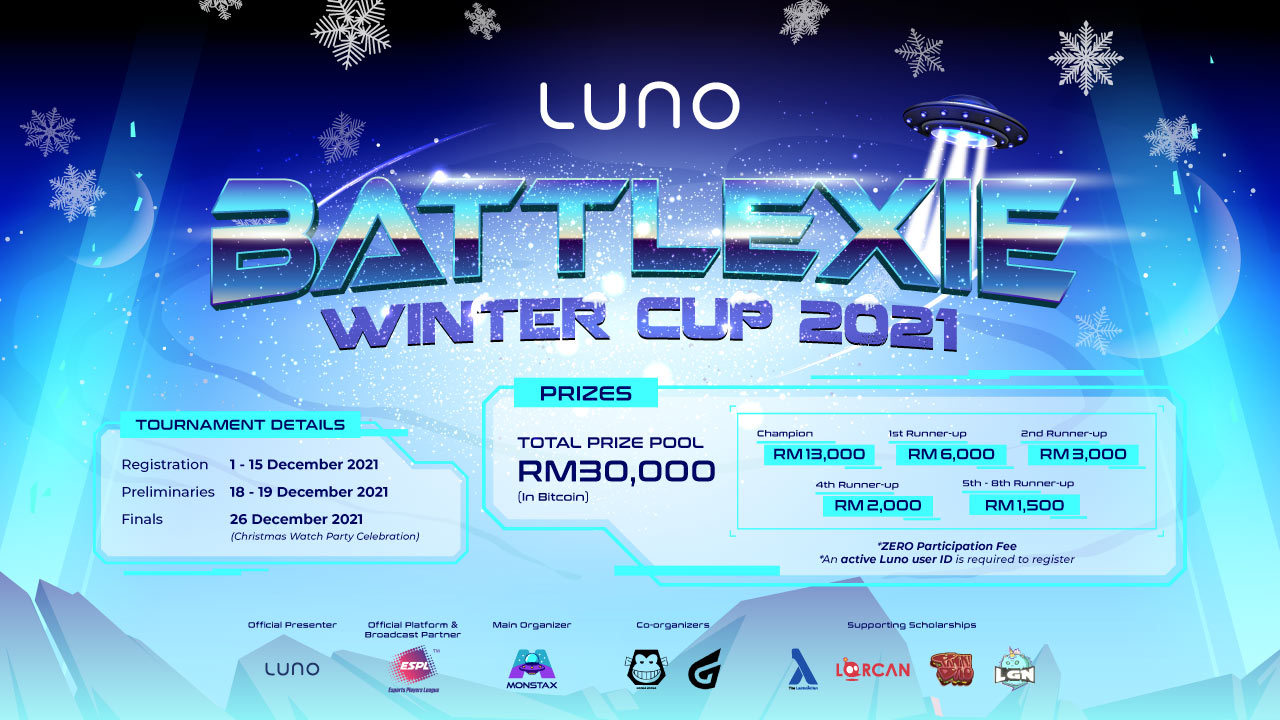 Reading Time:
3
minutes
Luno, the leading regulated digital asset exchange in Malaysia, announced its partnership with Monstax Guild as the main sponsor for the Luno Battlexie: Winter Cup 2021, a blockchain gaming tournament featuring the popular non-fungible token (NFT) game, Axie Infinity.
Luno Battlexie: Winter Cup 2021 is part of Luno's commitment in supporting Malaysia's growing blockchain gaming community. The rise of NFT games has revolutionized the gaming industry by highlighting the potential of play-to-earn (P2E) games in building a new digital economy and creating a new competitive esports ecosystem. Most notably, Axie Infinity has garnered two million daily active players globally where they collect, battle, and breed NFT creatures to earn Ethereum-based digital assets, which players can choose to convert to regular currency.
Aaron Tang, Country Manager of Luno Malaysia shared, "Investing and trading are no longer the only ways to profit from digital assets as consumer trends continue to evolve. In particular, NFT games have become increasingly popular among consumers interested in earning cryptocurrency through gaming. As such, it is no surprise that NFT games like Axie Infinity saw major growth over the past year and bridged the gap between the gaming and cryptocurrency worlds."
"Thus, we are proud to partner with Monstax Guild to support the local gaming community and help grow the blockchain gaming scene in Malaysia. Luno provides a safe and convenient platform for users to buy, store and learn about cryptocurrencies. Through our platform, we hope it will give curious Malaysian gamers the necessary tools to start their cryptocurrency journey", added Aaron.
With the rise of blockchain gaming, Monstax Guild has established a fair community platform that empowers players with the opportunity to experience P2E games. In addition, the platform aims to build a competitive, ever-learning, growth-driven, equal and lucrative ecosystem for the blockchain gaming community.
Shas Fung, Co-founder of Monstax Guild said, "We are delighted to partner with Luno for a tournament that provides a competitive stage for a new generation of gamers in Malaysia. Our goal is to support P2E gamers by creating a conducive environment for players to thrive through scholarships and training within a strong community. As the local blockchain gaming community grows in Malaysia, we will continue to organize future tournaments and strengthen the local NFT e-sports scene."
Build your dream team
From 1 to 15 December, players can register their participation on the tournament's Discord channel and stand a chance to win a share of the prize pool worth up to RM30,000 in Bitcoin. Preliminary rounds will commence from 18 to 19 December, where top 8 players will be selected for the semi-finals, and top 5 players will be shortlisted for the grand finals that will be held on 26 December.
The Luno Battlexie: Winter Cup 2021 tournament is free to enter and open to all verified and active Luno users in Malaysia aged 18 years and above. The grand finals will also be streamed live on Esports Players League (ESPL) tournament platform, the official broadcast partner for the tournament.
Jeffrey Patrick, Head of Tournaments at ESPL commented, "As a leading esports tournament platform that provides immersive mobile experiences to amateur gaming communities globally, this collaboration with Luno and Monstax Guild allows ESPL to bring an exciting new generation of P2E games to our regional gamers, starting with Malaysia. Through our ESPL.GG platform and proprietary technology, we aim to bridge the gap between esports and cryptocurrency arenas. By working with the best NFT games globally, this partnership marks our entry into the GameFi metaverse, alongside up-and-coming local studios and the largest game publishers globally. We look forward to and welcome future collaboration with brands, publishers and partners who aspire to be part of this mega-growth."
Socios.com Becomes Official Partner of Gazzetta Sports Awards 2021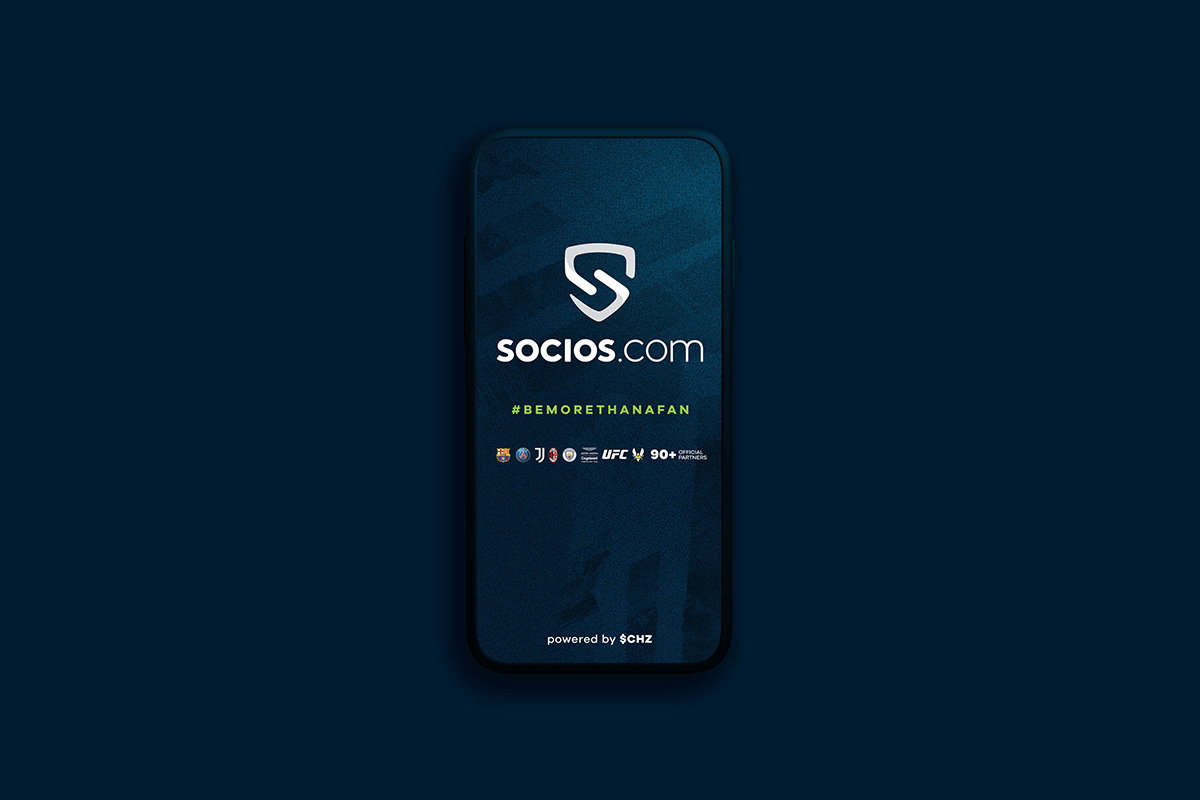 Reading Time:
2
minutes
Socios, the all-in-one influence and rewards app for sports fans across the world, has become the Official Partner of the Gazzetta Sports Awards 2021. Socios CEO Alexandre Dreyfus will officially hand over the Award for the Team of the Year during the event.
The Gazzetta Sports Awards is an annual gala event celebrating the best athletes from the Italian sports scene of the calendar year. Winners from nine main categories, created by La Gazzetta dello Sport, will be revealed at the event, which will take place in Milan, and is returning for the first time in two years after last year's event was cancelled due to the pandemic.
Rewards are at the heart of Socios, with tens of thousands of fan token holders already having had the opportunity to watch games in style and meet their heroes. Fittingly, Socios will use the occasion of the Gazzetta Sports Awards to reward fans, with several to be invited on stage as the award is handed over.
Alexandre Dreyfus, CEO of Chiliz and Socios, said: "Socios was inspired by a desire to empower sports fans, to provide them with a more active role in their clubs and to bring them closer to their heroes.
"The Gazzetta Sports Awards, which have been honoring the best athletes and teams for over 40 years, are among the most prestigious awards in sports, but they are special because they are chosen by fans, making this partnership very fitting."
Gilbert Camilleri, Marketing Director for Socios, said: "We are excited to partner with Gazzetta dello Sport and look forward to handing over the award for Team of the Year after such a glorious year for Italian sport.
"There's real synergy between our two brands. We're both crazy about sports and have fans across many different verticals, from football to basketball, to tennis, motorsports and more.
"We also look forward to doing what we do best – reward fans – and welcoming them on stage with us to hand over the award."
NFT game "THE PIT" launches as differentiator in crowded NFT market – with backing from London listed VC firms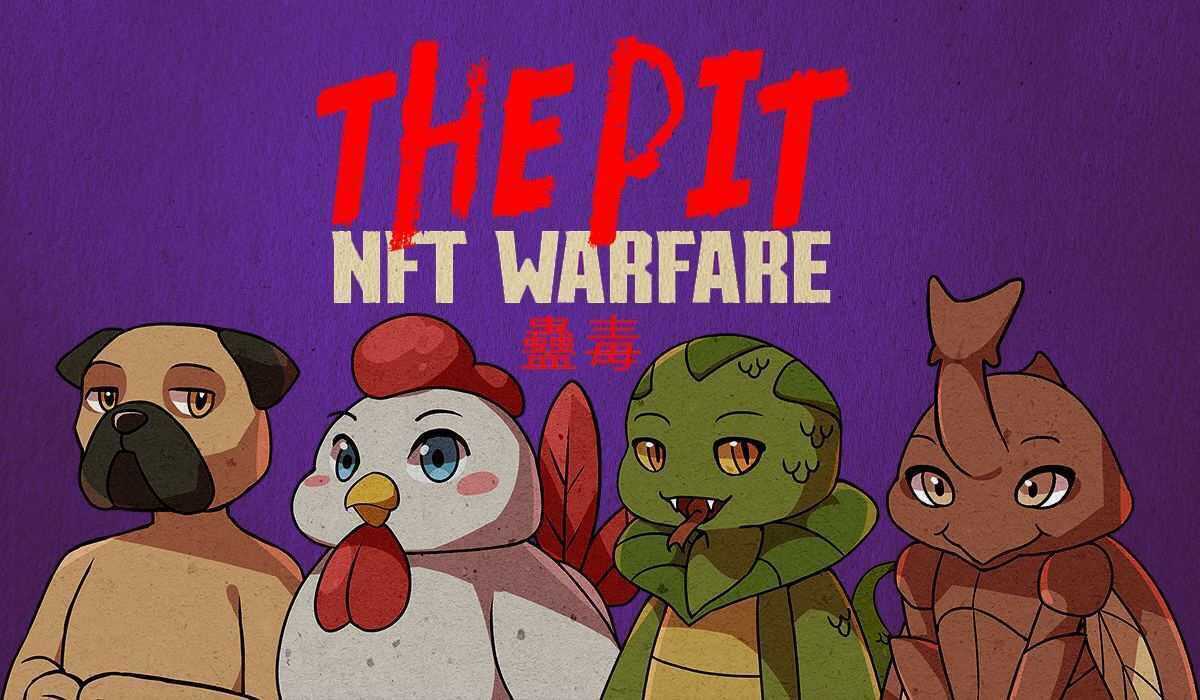 Reading Time:
2
minutes
THE PIT, a play-to-win NFT game developed by VC backed Kodoku Studios, is set to launch on 3rd December 2021. The game will bring NFT ownership and engagement into a new realm, going above and beyond current trends revolving around pixilated JPEG images exhibiting bubble like characteristics.
THE PIT NFTs will provide digital asset and gaming enthusiasts the opportunity to truly own their in-game avatar, with blockchain technology providing an entirely transparent ownership and gaming experience. The NFTs will partake in unpredictable, simulated, and decentralised programmatic "play-to-win" combat games of chance, that will lead to either a rise or fall in the value of each NFT.
Unlike the growing variety of play-to-earn games out there, the play-to-win environment of THE PIT offers players the opportunity to be a real winner, along with the fame and fortune befitting such status.
Hewie Rattray, Founder of THE PIT, said:
"NFTs are set to be an integral part of everyday life as they become an increasingly popular leisure pursuit. By combining NFTs and gaming with the launch of THE PIT and building it with the transparency that blockchain technology affords, we are bringing gaming experiences into the 21st Century. This development is a natural progression towards all the promise that the Metaverse brings, where crypto, NFTs and gaming will enter a new paradigm."
This novel new way for people to have direct ownership of a unique gaming avatar will not only provide them with an engaging experience, but allow them to freely trade their NFT, for instance on the well-known NFT exchange OpenSea. THE PIT's gaming schedule, which starts in December 2021, will involve regular battles and allow the NFT owners to earn crypto rewards tokens.
THE PIT has been developed by Kodoku Studios, with the backing of major VC firms NFT Investments and Pioneer Media, both leaders in the digital assets space and listed on London's Aquis exchange.