10 Games Join Qudo, A Proof-of-Gameplay Reward Mechanism and Cryptocurrency Powered by the Telos Blockchain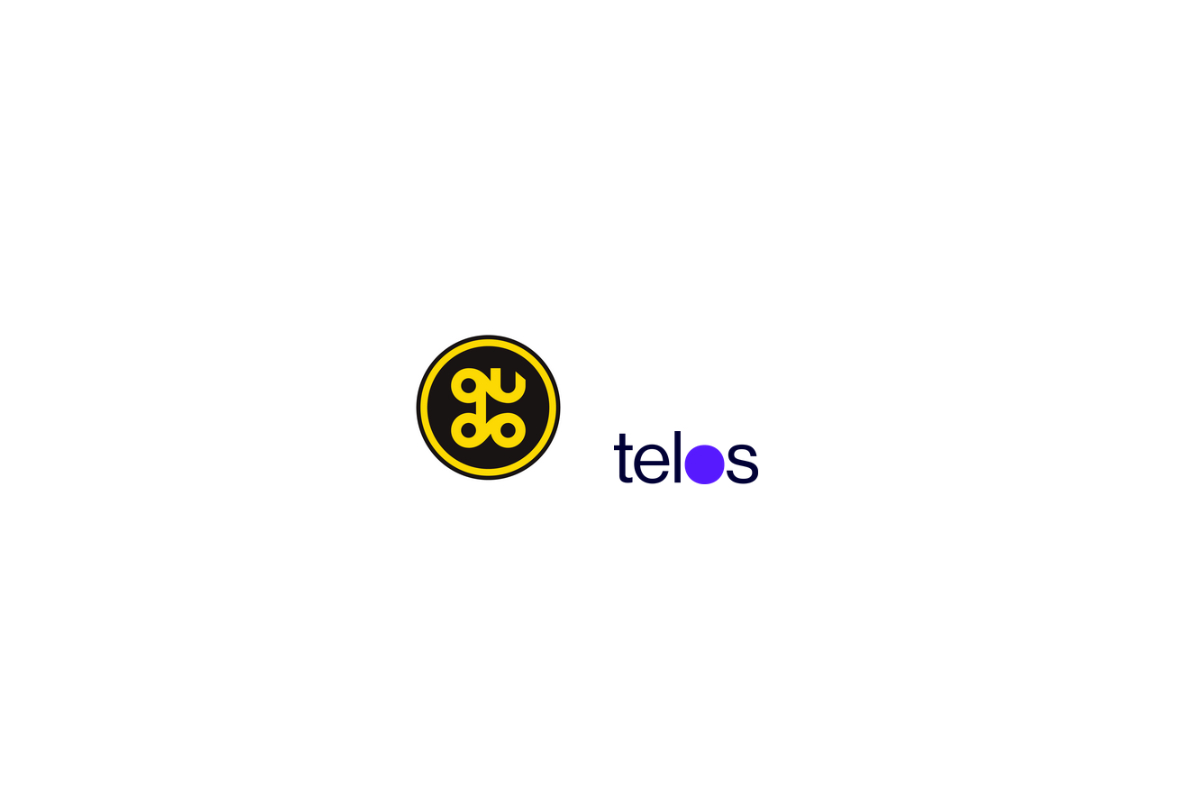 Reading Time:
2
minutes
Qudo helps developers improve their games while rewarding players in cryptocurrency, with no blockchain experience necessary
QUDO, a proof-of-gameplay reward mechanism and cryptocurrency for the gaming industry, today announced 10 games have joined its platform. Qudo helps developers grow their audiences and improve their games by rewarding players in cryptocurrency for their time, scores, and other achievements, all with no blockchain experience necessary.
Qudo is powered by Telos, the second most active blockchain platform in the world. Telos has achieved significant traction in the gaming sector for its high-capacity network and advanced governance features. Qudo opted to build its reward mechanism on Telos because of the network's speed, low fees, and community support.
"At Qudo, we strongly believe that people shouldn't have to understand blockchain technology to start experiencing its benefits, especially when it comes to gaming," said João Abrantes, Co-Founder and Managing Director of Block Bastards, the company behind Qudo. "With the help of Telos, we've made it easy for gamers to register on Qudo and create a wallet without any background knowledge of crypto. We're converting everyday players and game developers into blockchain users with an easy-to-use, rewards-driven platform. We've noticed significant growing interest in Qudo from both games and players, which reinforces our confidence that we're going in the right direction."
Qudo is compatible with any game using the Unity engine, and offers an SDK that makes it easy for developers to seamlessly onboard their games and customize their rewards. Developers can also purchase services with cryptocurrency directly through the Qudo marketplace, such as 3D artwork, modeling, animation, sound engineering, voiceovers and programming. Qudo's rewards mechanism will also allow game developers to monetize without intrusive ads, and to improve their games by offering rewards for spotting bugs, which provides valuable real-time feedback.
A community of more than 1,000 players have already joined Qudo, earning crypto-based rewards for time spent playing, reaching new high scores, and other achievements offered by individual games. Players benefit from never having to transact with PayPal or credit cards, thus avoiding high fees and fraudulent activities.
"Qudo has been a great partner for Telos in demonstrating the network's ability to meet the needs of any developer, including in the gaming sector," said Douglas Horn, Telos Chief Architect. "By giving game developers easy access to Telos-based blockchain features from the Unity development environment, Qudo makes it possible for tens of thousands of games worldwide to quickly add crypto features, expanding the usership for Qudo."
The games now live or coming soon to Qudo include CubiX Fragment, Blox, V8ORS – Flying Rat, FreeBoom, Wizard Rob, Cloud Runner, Versus, AceOfSpace, Time Hardly Waits, SEEDINA, Operation:BoomSlang!, and MoneyLords. Each game is available on mobile, and Qudo plans to expand support for PC games in the near future. Qudo's Alpha version is operating on the Telos testnet, with plans to launch its mainnet version in Q2 2021.

French Esports Giants Team Vitality Set For Global Expansion With Socios.Com Fan Token Launch On July 1st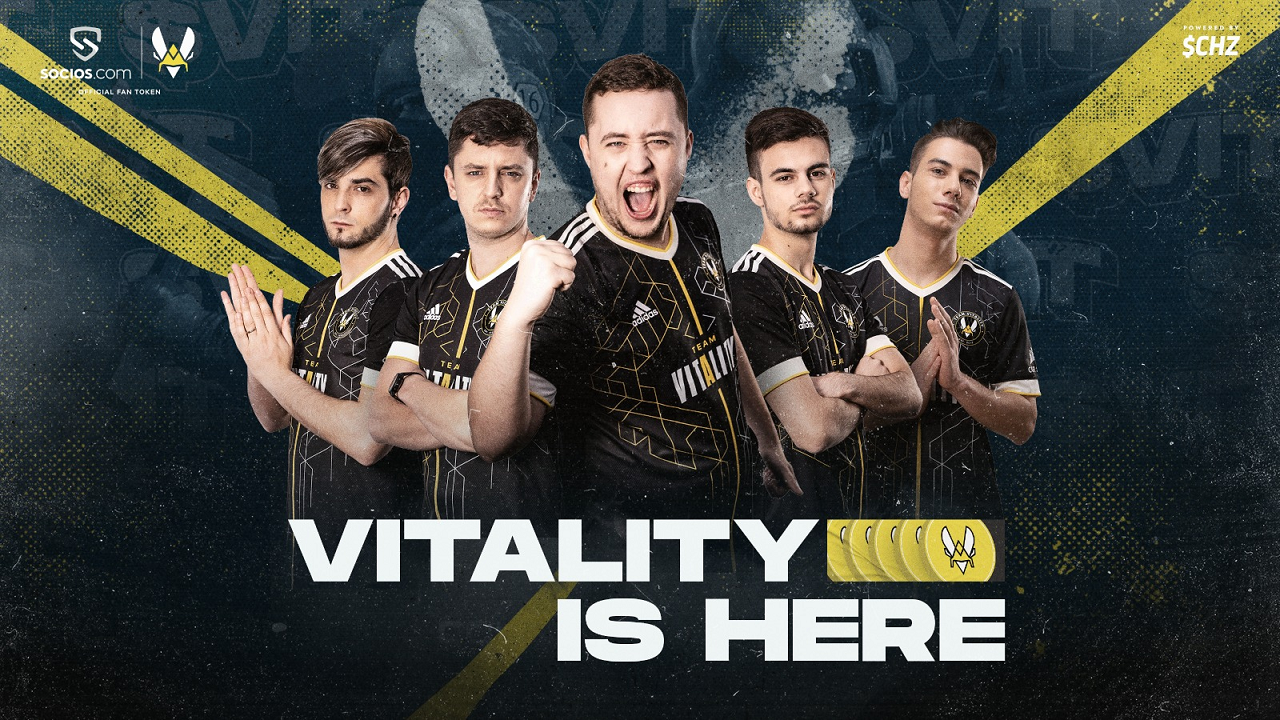 Reading Time:
3
minutes
Team Vitality, in partnership with Chiliz, the leading blockchain provider for the global esports, sports and entertainment industries, have announced they will launch a Fan Token on fan engagement and rewards app Socios.com.
The $VIT Fan Token will launch on July 1st, providing a powerful new way for the team to boost its brand on a global scale and for fans all around the world to engage with and influence the organisation. The lifetime supply of $VIT Fan Tokens will be 7 million and they will be priced at €2 each during the initial sale.
Fan Tokens are collectible digital assets, minted on the Chiliz blockchain, that provide owners with access to voting rights in polls, VIP rewards, exclusive promotions, AR-enabled features, chat forums, games and competitions on Socios.com.
Since its inception in 2013, Team Vitality has grown into one of the biggest esports organisations in the world and home to some of the industry's best esports players who compete in the biggest global esports titles. Over the last six months, Team Vitality has continued to build upon its esports legacy, most recently announcing its expansion into Brazil with the signing of Hugo "Dioud" Padioleau as its first official ambassador, and the reveal of its new League of Legends rosters.
Team Vitality will use Fan Tokens to empower their fanbase with a selection of unique and exciting rewards. Fans who purchase $VIT Fan Tokens will have access to exclusive content, activations around Team Vitality players, shop vouchers and also have the opportunity to attend events as special guests. Team Vitality will also host monthly polls where its fans can vote and have a direct impact on key organisational decisions. The subject of Team Vitality's first poll will be announced very soon.
Team Vitality will become the fifth esports team to launch a Fan Token on Socios.com, joining OG, NAVI, Team Heretics and Team Alliance on the platform.  The Socios.com network consists of a roster of 35+  elite international sporting organizations, including world leading football clubs Paris Saint-Germain, FC Barcelona, Juventus, Manchester City, Atlético Madrid and the Argentina national team.  Leading MMA organisations the UFC and PFL have also launched Fan Tokens on Socios.com, as will Aston Martin Cognizant and Alfa Romeo Racing ORLEN of  Formula One™.
Driven by the central belief that transitioning passive fans into active fans is essential to the future of esports and sport, Socios.com is a direct-to-consumer (D2C) platform that leverages blockchain technology to provide partners with the tools to engage with and monetize their global fanbases. Fan Tokens have generated over $150M in revenues to be shared with Socios.com partners in 2021 alone.
Created by Chiliz, the leading blockchain provider for the global sports and entertainment industry, Socios.com will continue its global expansion throughout  2021 and is targeting many more Fan Token with partners from across the world.
Socios.com has multiple office locations around the world and has recently opened new regional headquarters in Madrid, Istanbul, São Paulo and Buenos Aires. The company will also open a new office in North America in the near future.
"At Team Vitality we're lucky to have some of the most creative and engaged fans in esports, and we're always looking for ways to collaborate more closely, and offer them new experiences. Socios.com has a track record of providing an innovative Fan Token platform for some huge sports and esports brands, and we're proud to partner with them. Our first poll is a very exciting one which we'll be announcing in the coming days and I can't wait to see how our fans vote," said, Nicolas Maurer, CEO, Team Vitality 
Alexandre Dreyfus, CEO of Chiliz and Socios.com, said:. "Team Vitality is France's number one esports organization. They are already an absolute powerhouse of the esports world, but with the launch of the $VIT Fan Token they will be able to expand their reach exponentially,  growing their unique, exciting brand on a global scale.
"Vitality have really grasped what Fan Tokens are all about and fans can look forward to some groundbreaking, unprecedented engagement opportunities on the Socios.com app – as well as some really cool rewards too from the moment the Fan Token launches in just a few weeks time on July 1st.
"We now have 5 major esports organizations on our roster, which is definitely a milestone for us, but there is still immense potential for growth in this space, both in terms of activity with our existing partners and new partnerships."
Decentral Games Raises $5M of Funding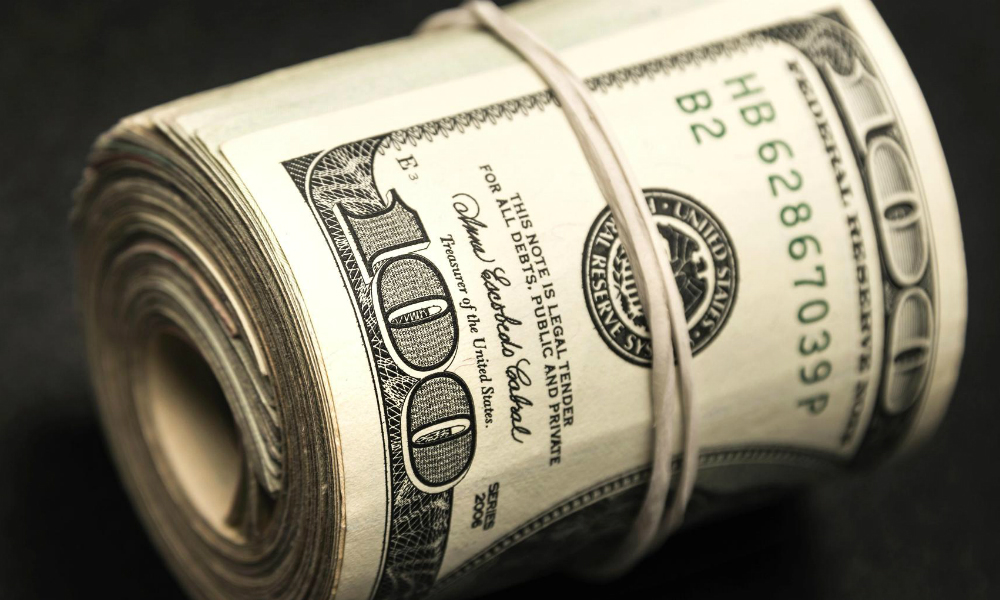 Reading Time:
2
minutes
Decentral Games (DG), a next generation entertainment platform at the intersection of metaverse and blockchain technology, is pleased to announce that it has completed its latest capital raise for aggregate gross proceeds of $5 million.
The funding round welcomed partners Collab+Currency, Metaverse Ventures (Digital Currency Group), Bitscale Capital, Cluster Capital, and AU21 Capital. The additional funding will allow the company to bolster its team and accelerate the development of additional features and products.
"Decentral Games offers players both the novelty of avatars gambling in a virtual world and the great user experience that gamers demand. We're excited to back Scott, Miles and team as they continue to bring the massive opportunity in blockchain-enabled gaming to life." – Casey Taylor, VP of Development at Digital Currency Group.
Since its founding in 2019, Decentral Games has diligently executed on its mission to become the premier platform for wager-based games where players can bet using cryptocurrency. This year the company has seen its most rapid expansion yet in terms of both technical developments and user growth. The company has seized the opportunity to expand the value proposition of its virtual landscapes, and consolidate the totality of its offerings which include three virtual casinos, an NFT store, and a forthcoming virtual nightclub space.
Decentral Games intends to use the funds to continue to invest in its infrastructure including additional headcount in the areas of product development and marketing in order to continue to acquire new users as well as expedite the deliverance of key features in the product pipeline. This includes the development of new casino table games including crypto Poker, tournament style poker, and a new and improved slots game.
While the cryptocurrency market at large has faced extreme volatility in recent weeks, $DG continues to be underpinned by strong fundamentals. Since launching its token in December, 2020, betting volumes have increased quarter over quarter and recently eclipsed a landmark $80 million. The platform's strong cash flows have contributed to the growth of the treasury, which remains well capitalized with over $8 million in assets, a 1000% quarter over quarter increase.
To meet community and investor demand, the company has scaled its team from 10 to 43 employees. DG has received accolades from the broader cryptocurrency community for becoming the world's first metaverse employer, creating 20 hosting jobs thus far for remote workers, each of whom plays a critical role in welcoming new users into the metaverse.
"From day one the Decentral Games team has made community engagement a top priority. The legacy gambling industry has historically functioned by pinning the house against the player. Decentral Games' community-first focus has flipped this dynamic effectively creating alignment between investors and players by allowing everyone the opportunity to 'be the house,' states Co-Founder & CEO, Miles Anthony. "We are thrilled to welcome our new partners to fortify our capital position and provide our team with the flexibility to continue to focus on community-driven initiatives while scaling our capabilities in order to bring more complex games and events to market."
Parimatch Announces to create NFTs on Binance NFT Marketplace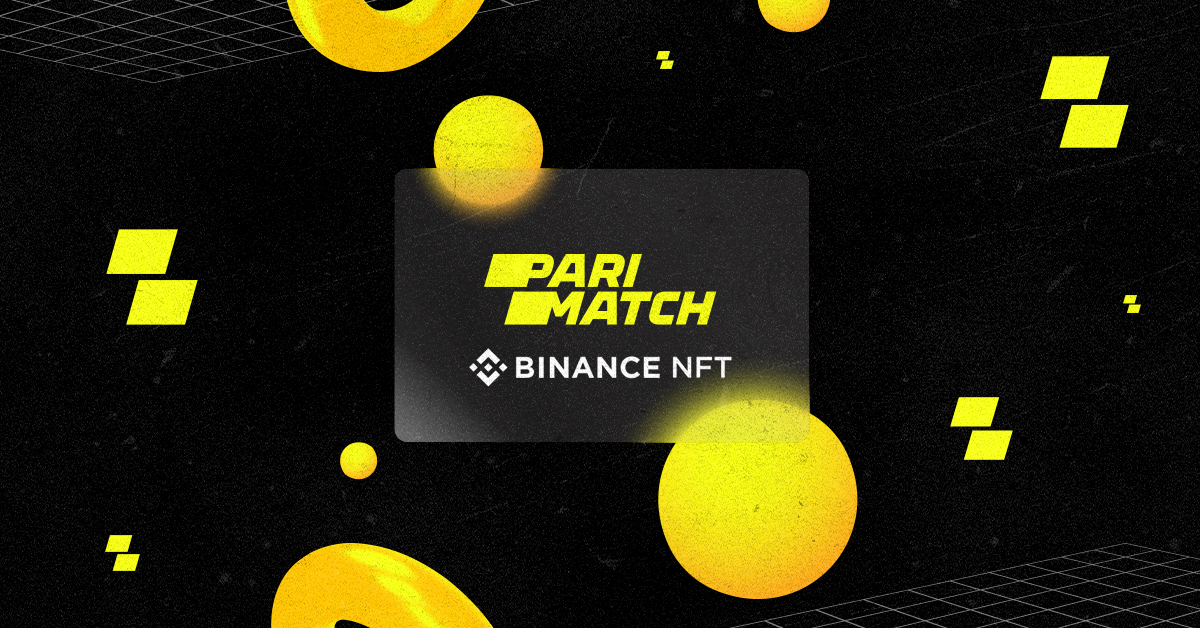 Reading Time:
< 1
minute
Parimatch, will launch an NFT collection as part of 100 Creators on Binance NFT Marketplace featuring an old Parimatch's platform as the first lot. The tokens will be auctioned on the platform as part of the "100 creators" campaign, timed to coincide with the launch of the Binance NFT marketplace. The official marketplace launch date is June 24.
Technological evolution continues to change the world, business approaches, brands. Parimatch has auctioned an old platform to showcase its transformation. NFT will anchor this platform as their starting point for growth. On this platform in the early 2000's, Parimatch began its expansion, so this lot is very symbolic for the brand. Given the rapid changes, it is very important to remember and see the place where everything originated.
All money received from the auction will be donated to the Parimatch Foundation to support projects for implementing the company's corporate social responsibility.
"We are excited to announce Parimatch's NFT collection on the Binance NFT marketplace. Parimatch Collectibles are a symbol of nostalgia and an indicator of the transformation of entertainment in the technological age. This is an exceptional way to capture the starting point of our product and showcase how the world has been digitalized. And more is yet to come." said Ivan Liashenko, CMO Parimatch.
Binance NFT will launch on June 24, prioritising optimal user experience, minimal fees, high liquidity and high-value NFTs. The Binance NFT Marketplace will share the same account system as Binance.com. Existing Binance users will be able to access the NFT marketplace and trade with their current Binance accounts. New users will simply have to register on Binance.com to create or trade on the Binance NFT platform.